As the world is transitioning towards electric mobility, all automakers are trying their hands on electric vehicles. Hence, a significant number of new electric cars are coming to the market.
From electric sedans to pickup trucks and SUVs, everything is going electric. We also have electric hypercars like Roadster and Lotus Evija. The list includes details of almost all the upcoming electric vehicles heading your way in 2021 and beyond.
With new electric car news coming in every other week, it becomes difficult to keep track of it all. So here is a handy list that covers electric vehicles from all the major manufacturers around the world.
New Electric Cars Coming Out In 2021-2022
1. 2021 Audi e-Tron GT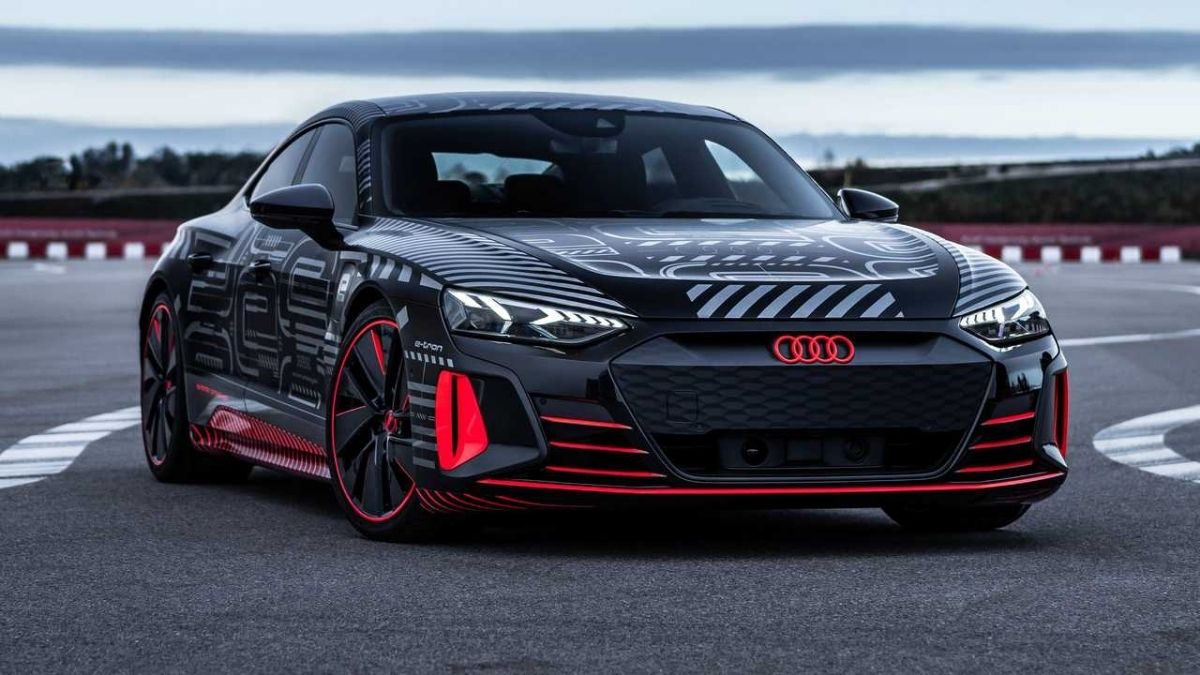 Audi e-Tron GT is a four-door coupe version of the electric SUV e-Tron; however, sportier and stylish than its sibling. It's one of the most anticipated new electric cars coming in 2021. Audi e-Tron GT will compete against its cousin Porsche Taycan and the undisputed electric sedan Tesla Model S.
It will be available in two versions: Audi RS e-Tron GT and e-Tron GT. The RS variant will be equipped with a 93 kWh battery pack and will have an electric range of 250 miles. The 2021 Audi e-Tron GT is expected to launch in spring this year. Speaking of the price, the RS variant will cost you around $140,000 whereas the non-RS GT variant will be much more affordable.
2. Mercedes EQS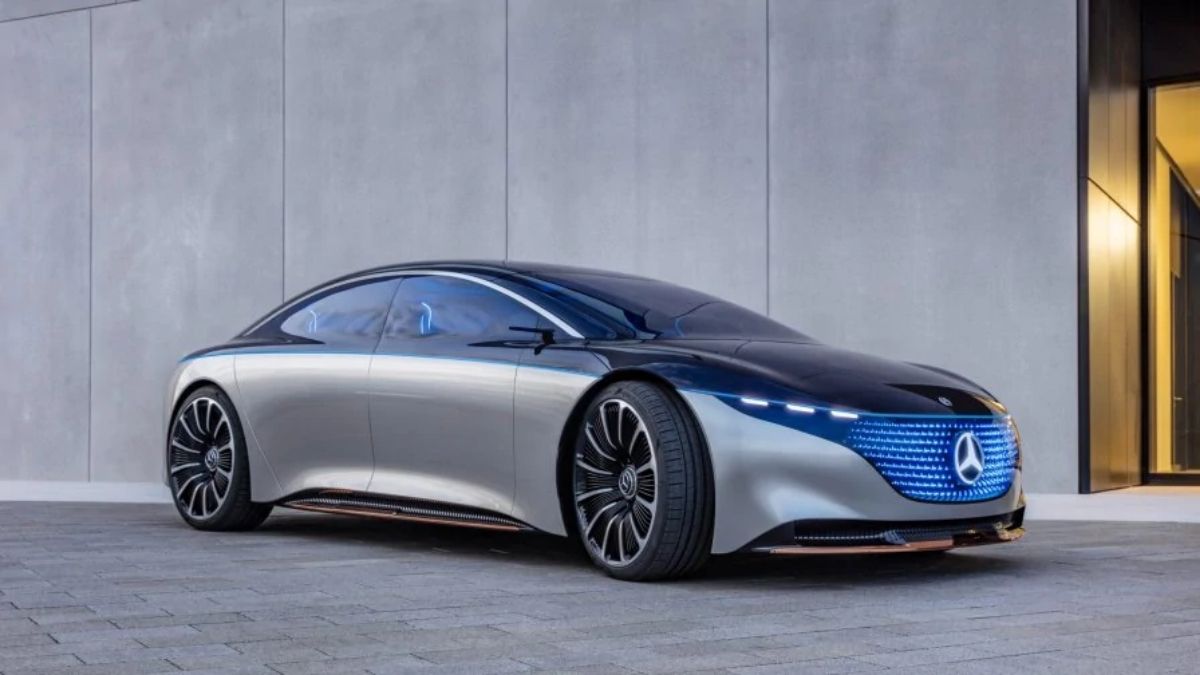 Mercedes EQS is the upcoming flagship electric sedan from the German automaker. This luxury electric car has been in the news for quite a while now. Without a doubt, the looks alone will make you fall in love with this electric car.
Anyway, EQS will be capable of producing up to 469 BHP and accelerating from 0 to 100 km/h in just 4.5 seconds. The WLTP range will be somewhere around 434 miles (700 km), which makes it even more interesting.
Moreover, it'll be equipped with autonomous technology and an advanced MBUX hyperscreen.
Mercedes EQS will be the first electric vehicle under the EQ subbrand and will likely hit the roads by the end of 2021 or 2022. The price is yet to be disclosed; however, we believe it'll be above $100,000.
3. Human Horizon HiPhi X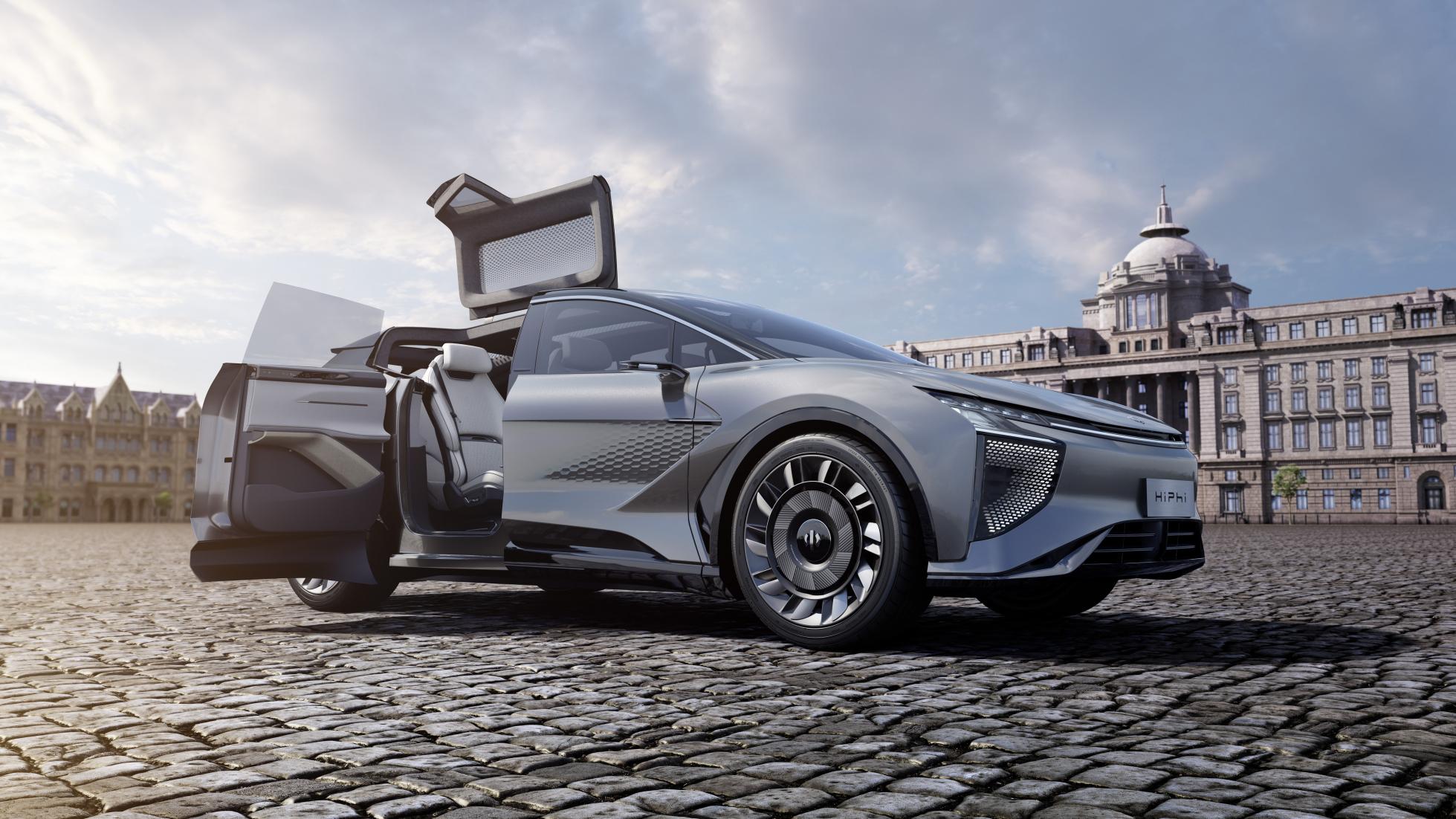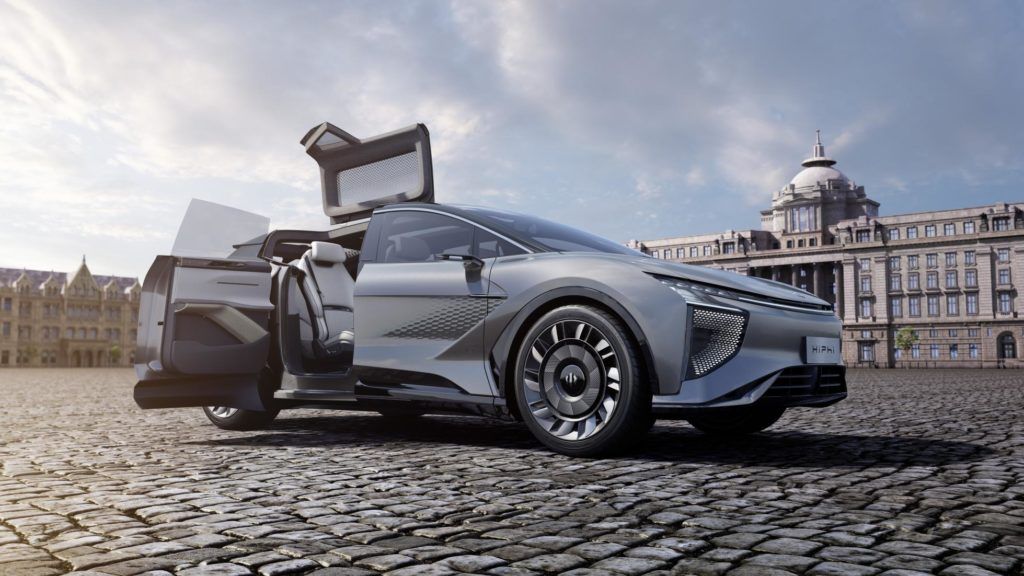 The HiPhi X is an electric SUV from China that draws inspiration from the Tesla Model X. It is made by a Chinese company called Human Horizon or HH for short and it's based on the concept car HiPhi 1.
The HiPhi X electric SUV has a range of 400 miles/643 km (based on the NEDC protocol) and is powered by a 295 HP electric motor paired with a 97kWh battery. It goes from 0 to 62 mph in 3.9 seconds. HiPhi X features a 16.9-inches HD screen, automatic electronic doors, 562 sensors, Level 3 autonomy, and a lot more.
The SUV can also talk to smart roads with the help of a car to infrastructure (C2X) communication to detect any problems. There is no word on the pricing for HiPhi X yet. The electric SUV was unveiled in Shanghai, China, and was slated for a 2021 launch. However, it seems the launch date might extend to 2022 now.
It'll launch globally sometime in the future.
4. Nissan Arya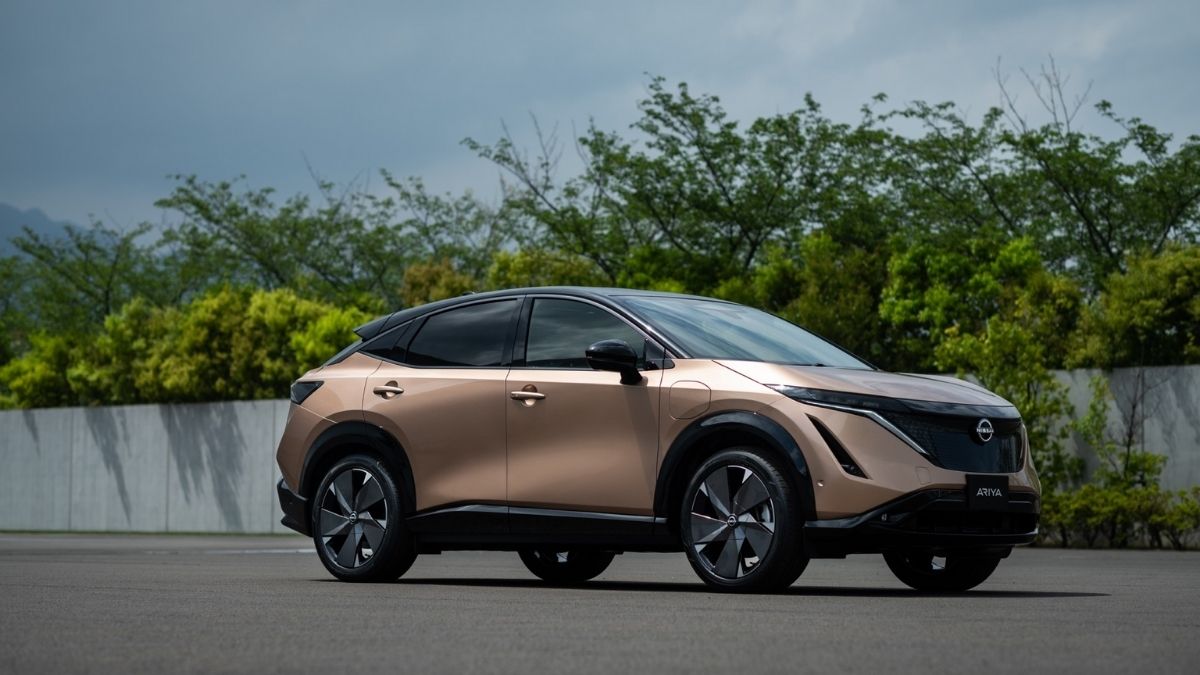 Nissan Arya is the new crossover SUV coming out in 2021. It's going to be offered with a 63 kWh battery pack and a bigger 87 kWh pack. According to the battery size, the prices will vary from $40,000 to $45,000.
Nissan Arya will have an electric range of up to 300 miles. According to the automaker, it's scheduled to launch in late 2021.
Nissan Arya seems like a decent car with optimum range and price. It'll rival Tesla Model Y and Polestar 2.
5. Tesla Cybertruck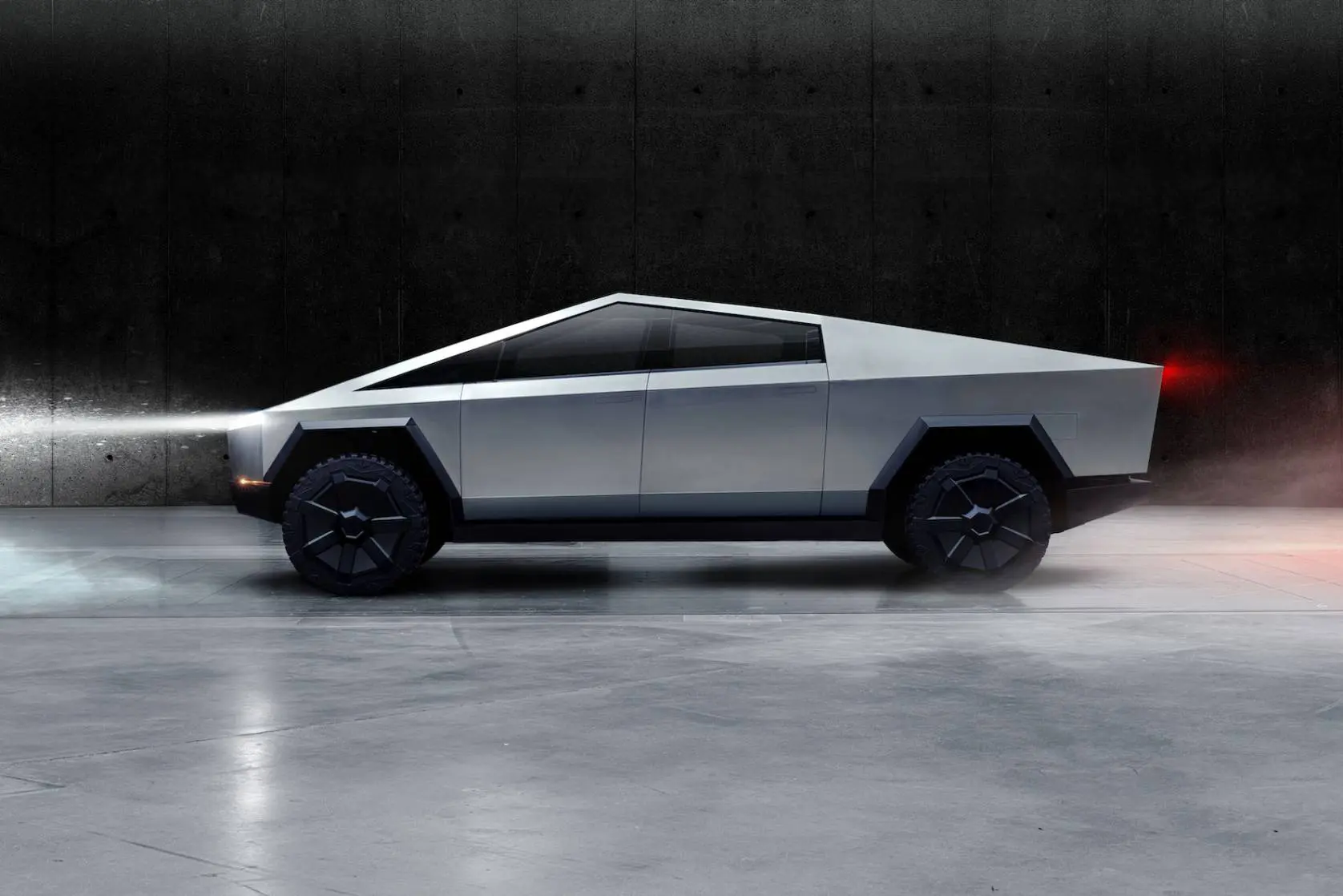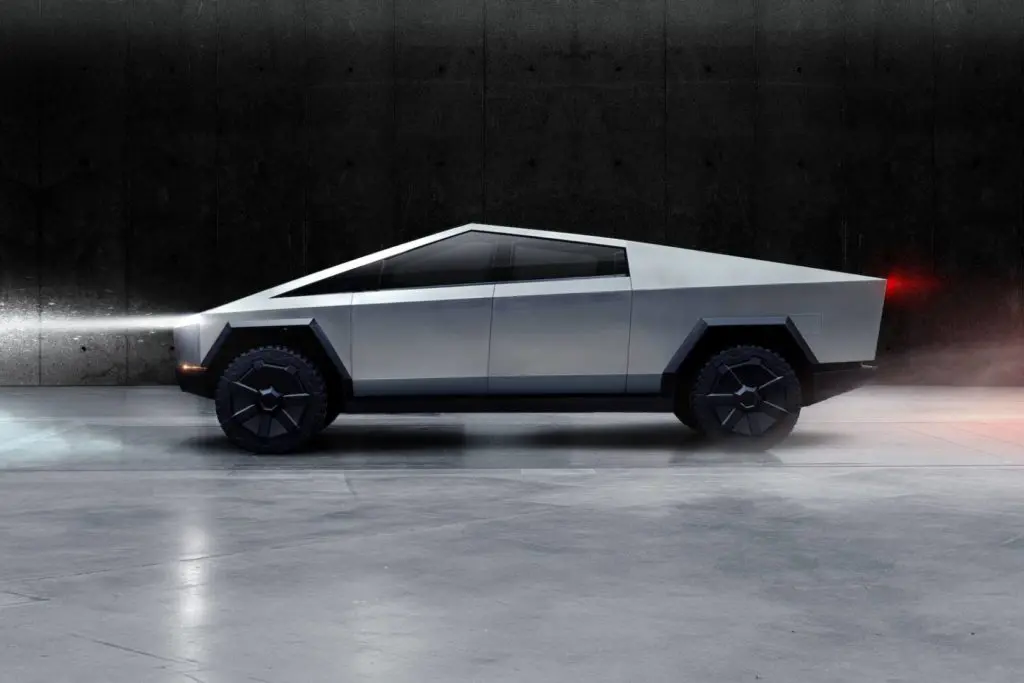 Tesla Cybertruck is the upcoming electric pickup truck from the genius mind of Elon Musk. The Tesla Cybertruck features an Exoskeleton design made by cold-rolling a sheet of steel more than 30 times.
As a result, the body of the Cybertruck is totally dent-proof and scratch-proof. The Cybertruck also features air suspension with adjustable height along with a super tough Tesla Armor glass capable of handling a respectable amount of pressure.
The Tesla Cybertruck comes in a single, dual and tri-motor configuration with 250, 300, and 500+ miles of battery range, respectively. In terms of performance, the top-spec Tesla Cybertruck can go from 0 to 60 mph in less than 2.9 seconds.
The starting price of the Tesla Cybertruck is $39,900 for the single motor variant and goes all the way to $69,900 for the tri-motor variant. Reservations for the Tesla Cybertruck are open, however, production will start in late 2021. Hence, we can expect it to arrive sometime in 2022.
6. Lotus Evija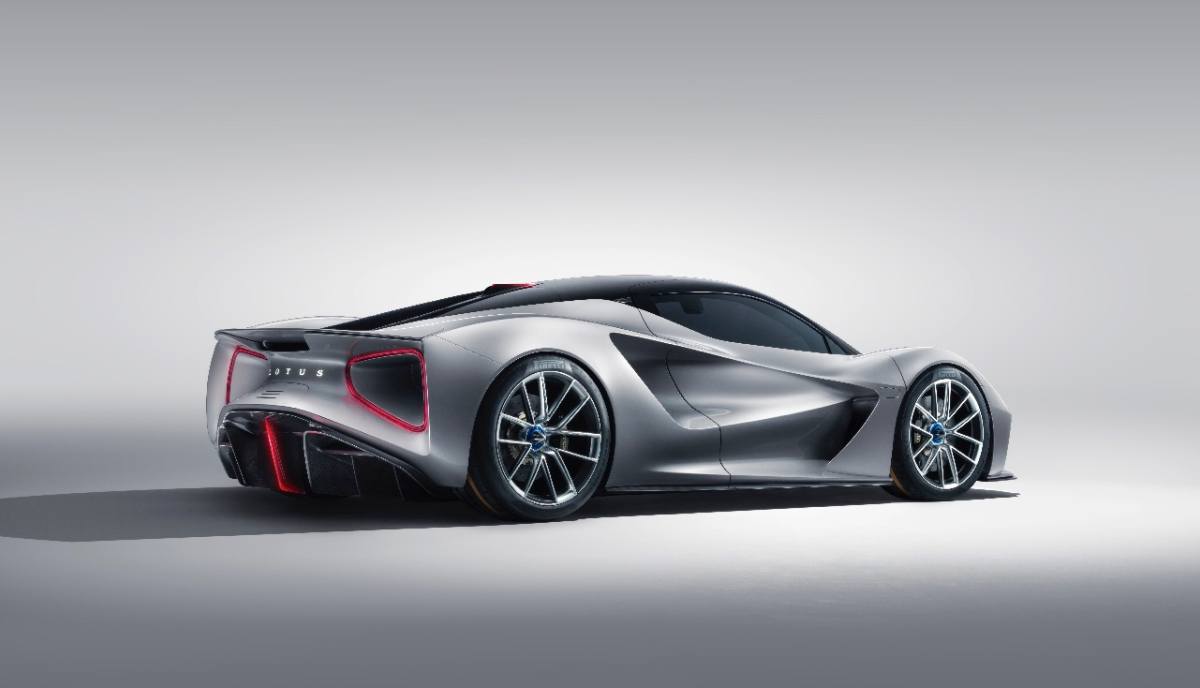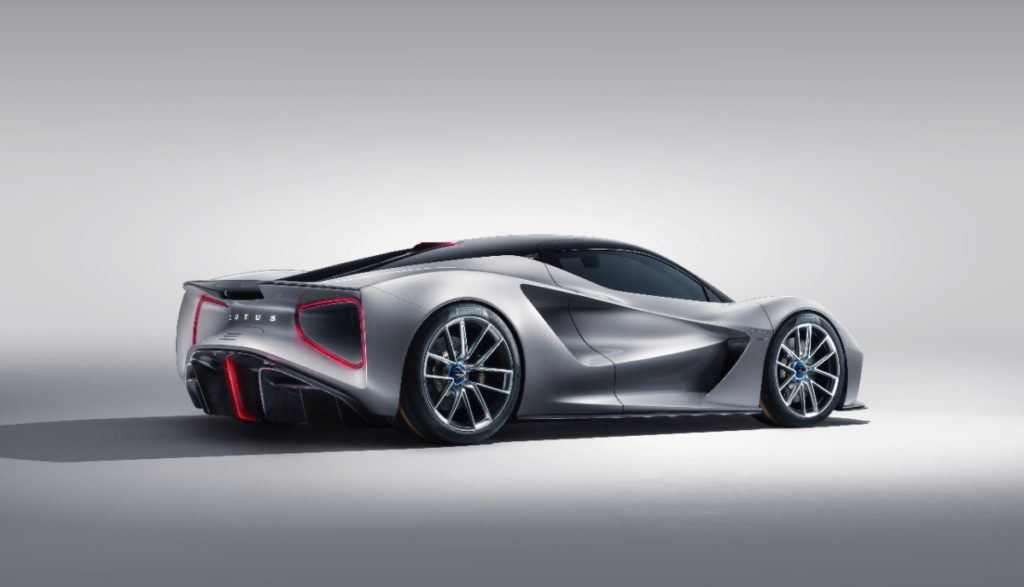 The Lotus Evija Hypercar is a 2000 PS electric hypercar with borderline insane specs. It will come with an 800 kW charger that'll juice up its battery in just 9 minutes.
The Lotus hyper-electric car will have a 0-100 km/h time of under 3 seconds and a top speed of 200+ mph or 320 km. With just 1680 kg of weight, the automaker claims it to be the world's lightest production car.
Lotus Evija will start production in 2020. Powering the Lotus Evija are four independent electric motors producing 493 HP each. In addition, the electric range of Lotus Evija is 215 miles (346 km) as per the WLTP cycle.
The CEO of Lotus has expressed his intention to go toe-to-toe against the Tesla Roadster with the help of Lotus Evija. The estimated price of Lotus Evija is $2.3 million. Lotus Evija is at the testing stage at present and thus the release date of this electric car is unknown at this point.
7. Tesla Roadster 2021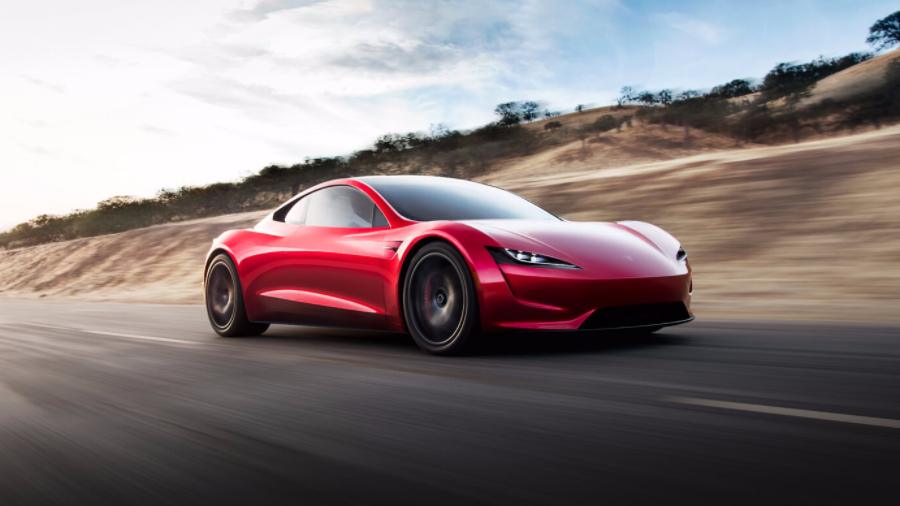 The Tesla Roadster is the second version of Tesla's first electric car. While the earlier roadster was a Lotus Elise custom-made into an electric car, it had a range of 320 km or 244 miles.
The upcoming second-generation Tesla Roadster is a new car from the ground up. It is capable of going about 620-miles on a single charge, has a 0-60 acceleration time of under 1.9 seconds, and a top speed of above 250+ mph (402 kph) while having four seats.
The super-quick acceleration of 1.9 seconds is courtesy of a feature Tesla calls the "Plaid-Mode," which is the "ludicrous mode" taken to the next level. To further make Tesla Roadster 2021 an absolute killer, a SpaceX edition will install rockets in the car.
You can pre-order any edition of Tesla Roadster you like on the company's official website. The starting price of the Tesla Roadster is $200,000, with a reservation price of $50,000.
8. Rivian R1S And R1T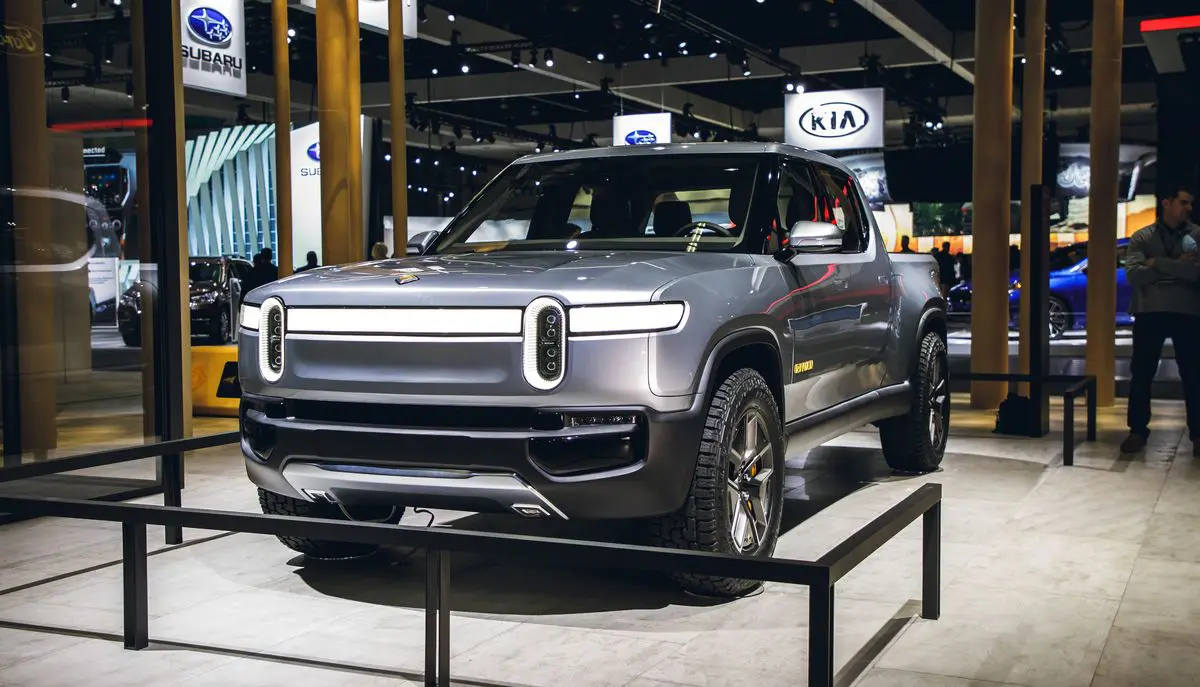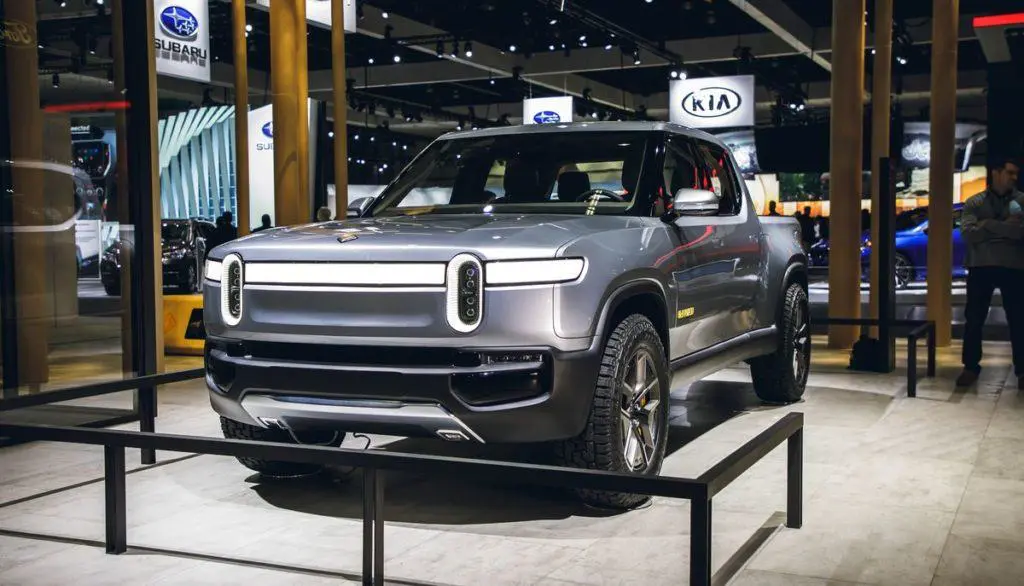 Rivian, an electric vehicle manufacturer based out of Detroit, Michigan, will launch two products in 2022, the Rivian R1T and R1S. While the former is a pickup truck, the latter is a 7-seater SUV; both of them, however, share several components, including battery packs. R1S and R1T come in three battery packs: 135, 180 kWh that provide a range of 300+, and 400+ miles, respectively.
Both of these electric cars will come with four independent electric motors for instantaneous torque. According to Rivian, the 135 kWh variant of the R1T is the fastest with 754 HP. It has a claimed 0-60 mph time of 3 seconds and a towing capacity of 11,000 pounds.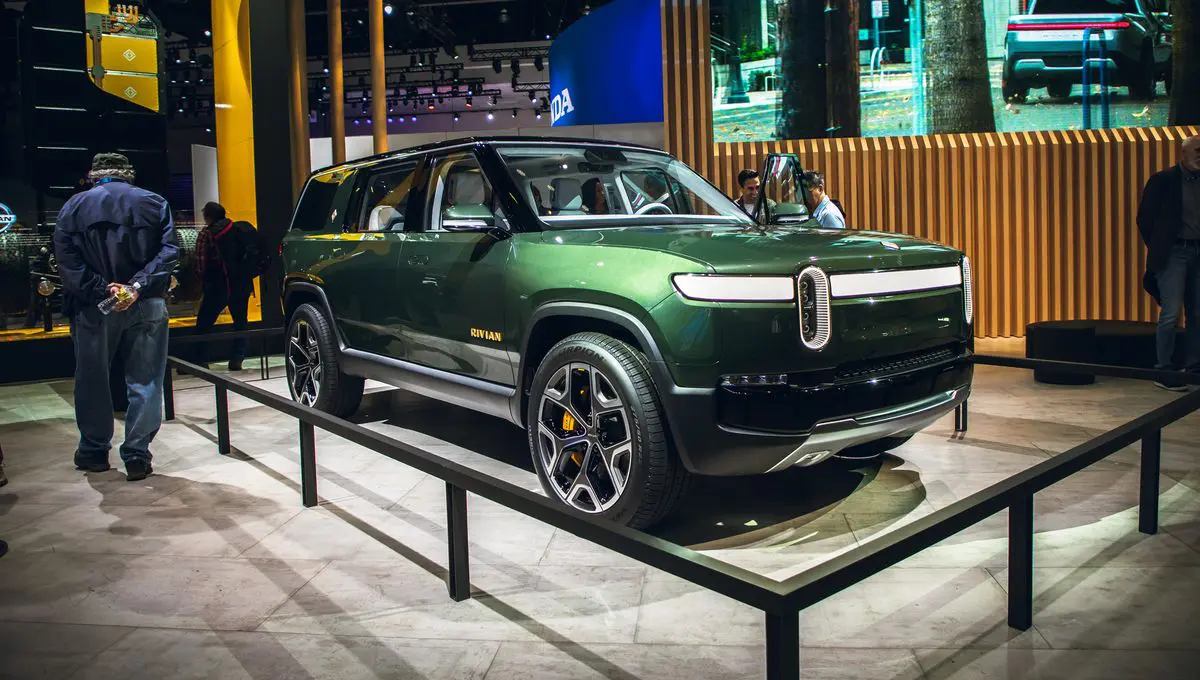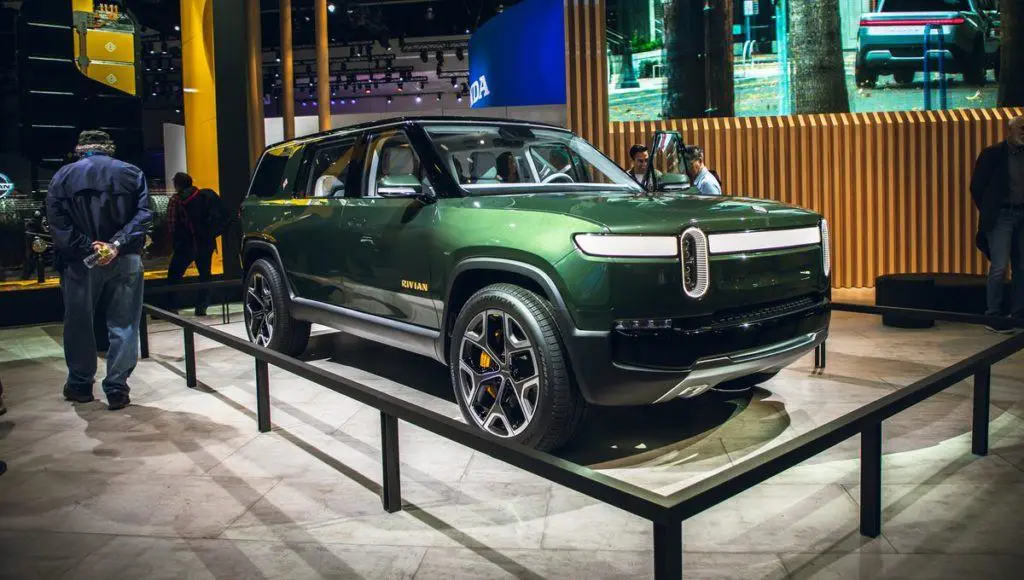 The 135 kWh version of the R1S produces similar horsepower and hits 0-60 mph in 3 seconds as well. Any variant of the R1S can tow 7,716 pounds, according to Rivian. Things that are standard on both these vehicles include Level 3 autonomous tech and active air suspension. The Rivian R1S costs $70,000, while the R1T costs $67,500.
9. Rimac Nevera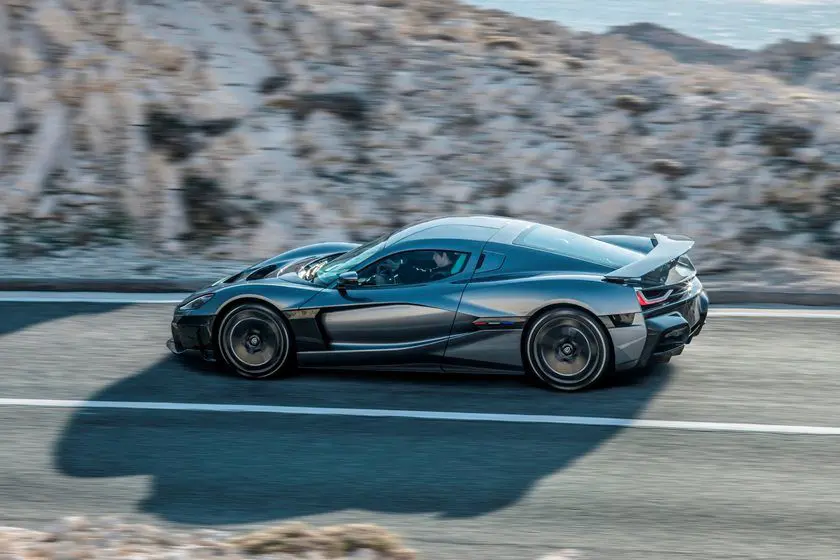 Formerly known as Rimac C_Two, Rimac Nevera is the current fastest car on the planet made by a company that began in 2008.
Rimac Nevera features a 120 kWh battery pack, 0-60 mph time of 1.85 seconds, a top speed of 258 mph/ 412 km/h, and a battery range of 341 miles.
This car costs a ridiculous $2.4 million, and only 150 of these will hit the roads. Unfortunately, all 150 units have already been pre-sold.
According to Rimac, the Nevera will also feature Level 4 autonomy, which it'll achieve using a bunch of sensors, lidars, radars, and a highly accurate global positioning system. Rimac's newness in the automotive world doesn't negate the fact that the company makes some exceptionally great electric cars. Manufacturers like the Audi even plan to use Rimac's expertise in developing the upcoming Audi R8 electric.
10. Neuron EV T-ONE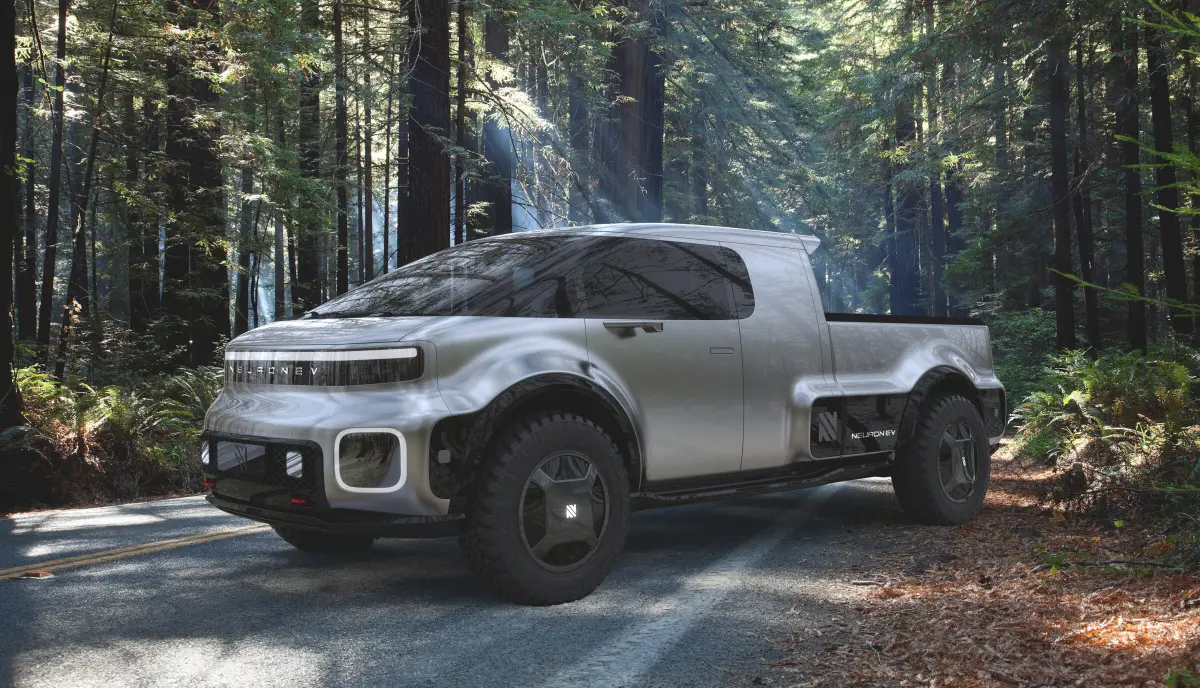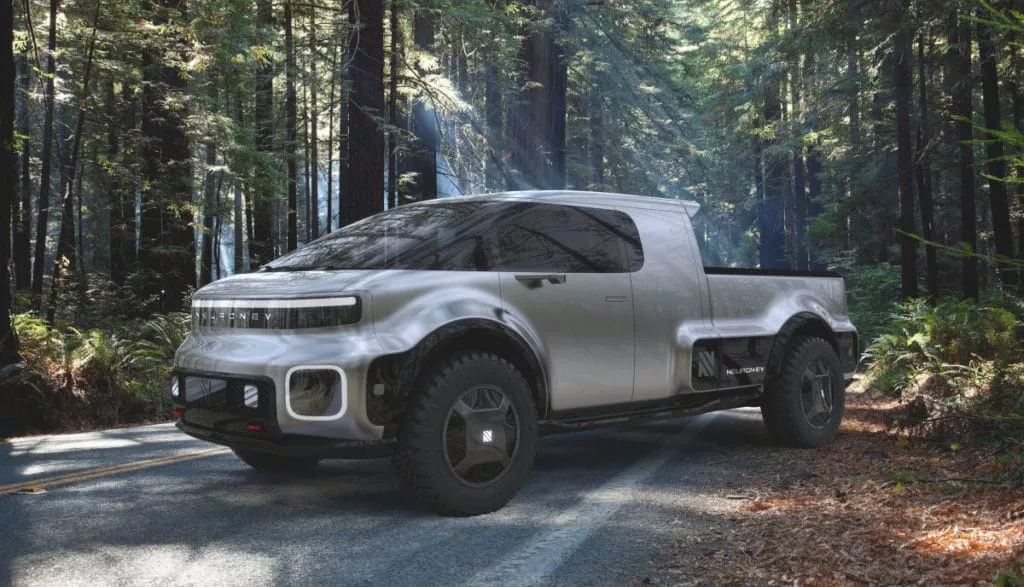 Neuron EV T-ONE is a modular electric pickup truck able to transform into a dump truck, a tractor, a camper van, or anything else that you want. It is designed to be a rival to the Tesla Cybertruck and offers an alternative to people who are not so thrilled by Tesla's edgy design.
Everything from the type of bed to the number of seats is customizable in this electric pickup truck. The first Neuron EV T-ONE electric pickup truck is expected to be available for purchase in late 2021.
11. Canoo Electric Van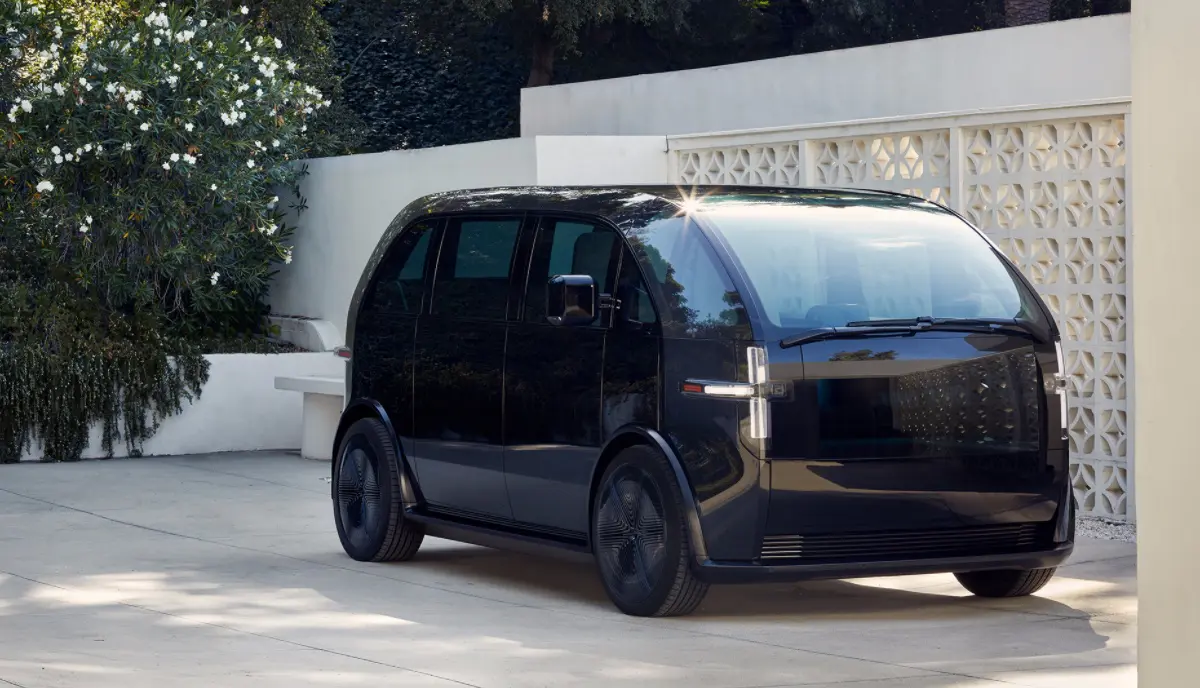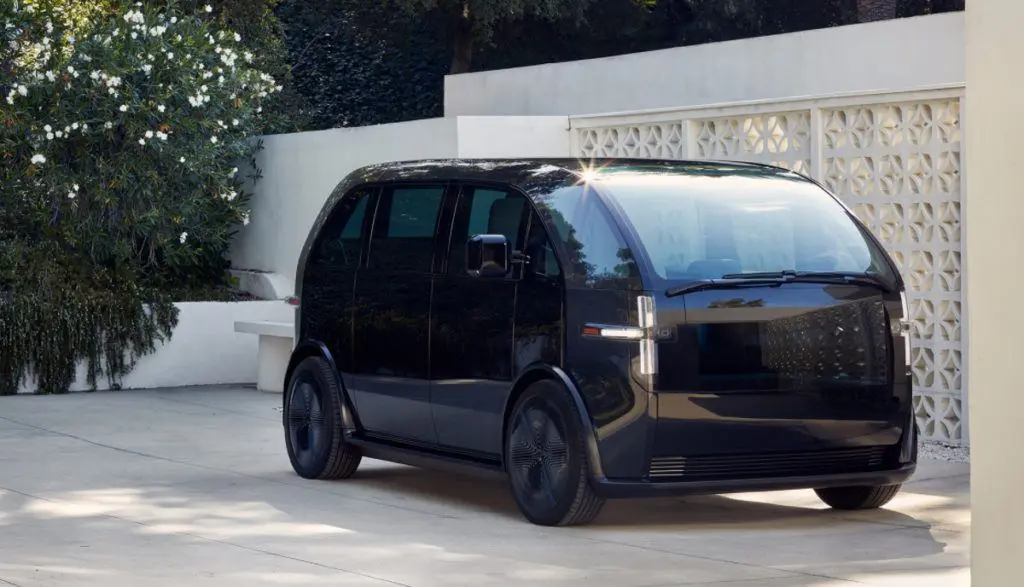 Canoo electric van is a subscription-based vehicle made by a company based in LA. This electric van is similar to Netflix, as you can only rent it for monthly subscription fees.
The car has a lounge-inspired interior with a minimalist design, seats for more than five passengers, and an electric battery that offers 250 miles of range. The Canoo electric van has several distinguishing features like wireless steering, no console or screen, a transparent floor near the driver's leg for better visibility while driving, and autonomous driving. Canoo electric van will hit the market in late 2021 or 2022.
12. Lucid Air Electric Car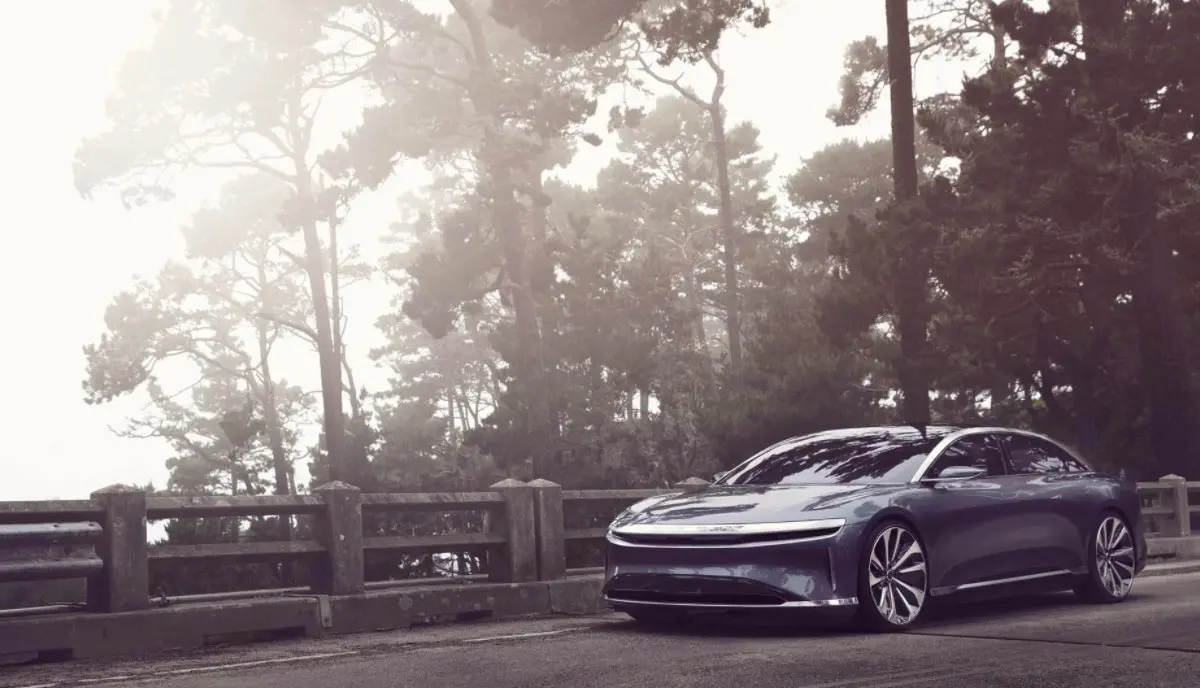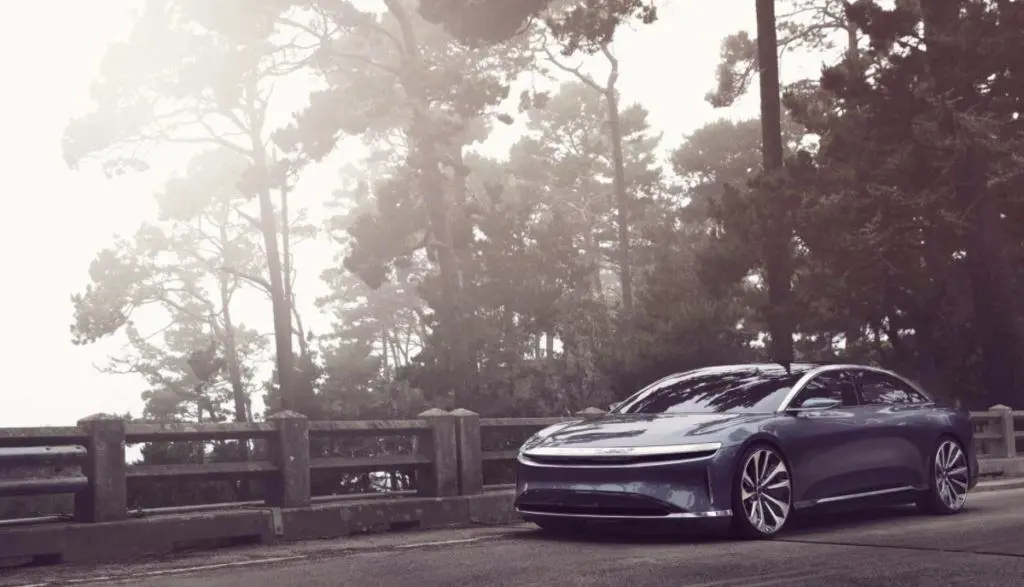 Lucid Air, which is already the biggest rival of the Tesla Model S, will be seen on the roads from spring 2021. The company wants to reinvent the 'Sedan segment.' Lucid Air EV will offer a battery range of up to 517 miles, which is the closest to Tesla Model S Plaid Plus's range.
The company's main aim is to offer the luxury electric sedan along with the highest mile/kWh using advanced battery technology. The price of Lucid Air will start from $69,900 and will go as high as $161,500. Here are the details of all variants of Lucid Air along with their price and launch date.
13. Karma SC2 Electric Car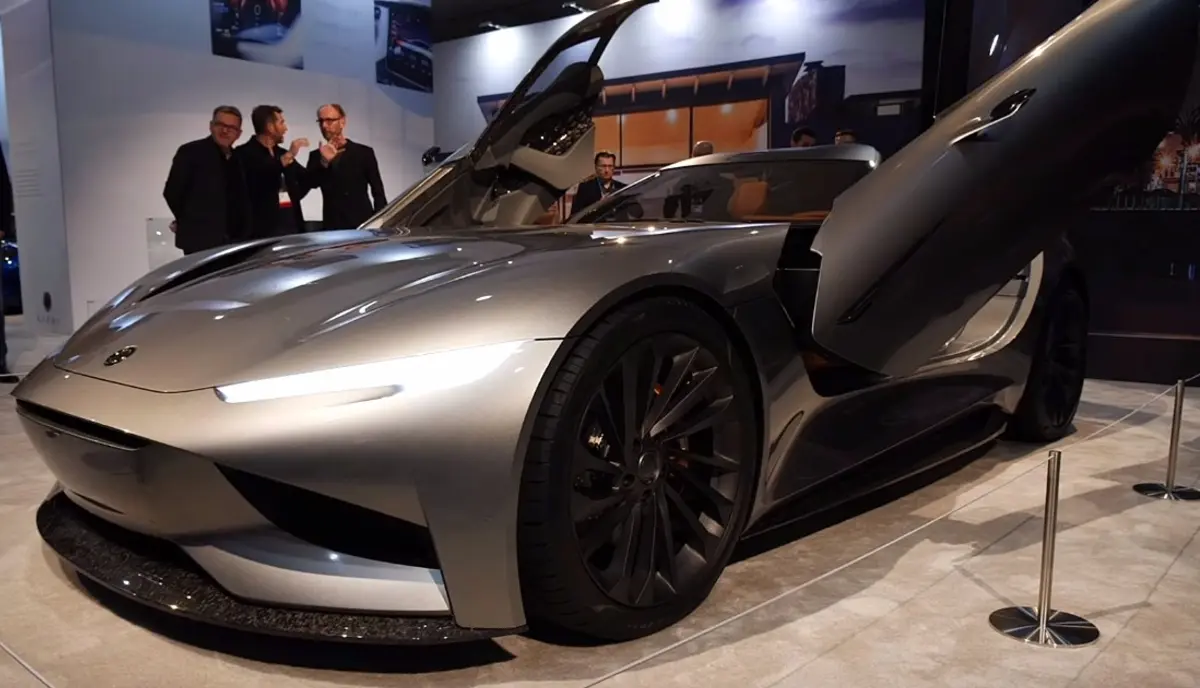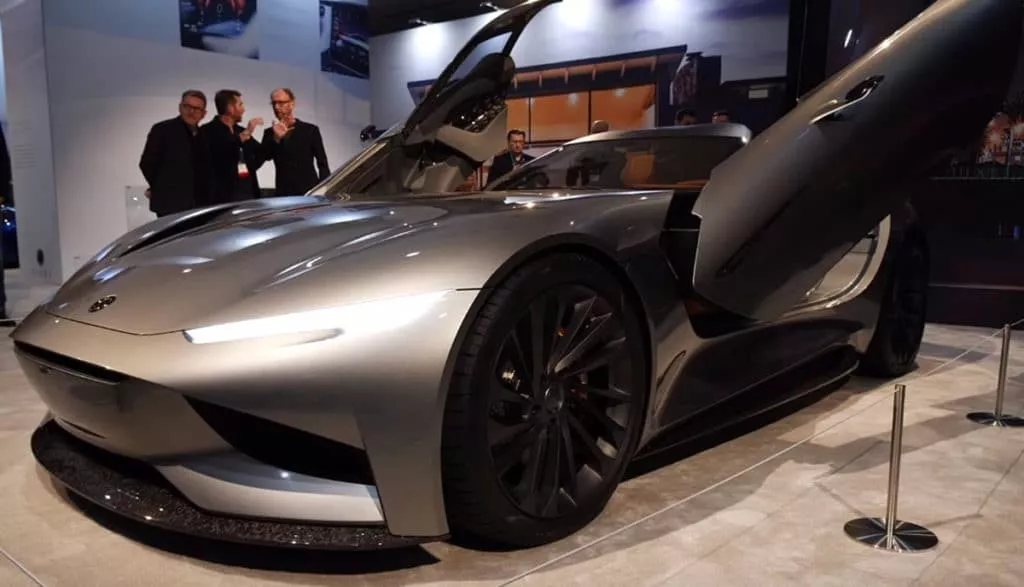 Karma SC2 electric car mirrors the specs of the Tesla Roadster in almost every possible way. Both cars have a 0-60 mph acceleration time of under 1.9 seconds along with 10,000 nm of wheel torque. Its electric range is 350 miles which is not bad, nevertheless, not comparable with Roadster.
Electric motors in Karma SC 2 produce 1,110 HP using a 150 kWh lithium-ion battery. One of the most interesting features of the Karma SC2 electric car is the "Drive and Play" feature, which will allow you to record your past driving experience and relive it using a bunch of sensors. The car was only shown as a prototype during the Las Vegas auto show but had no official launch date.
14. Ford F-150 Lightning Electric Pickup Truck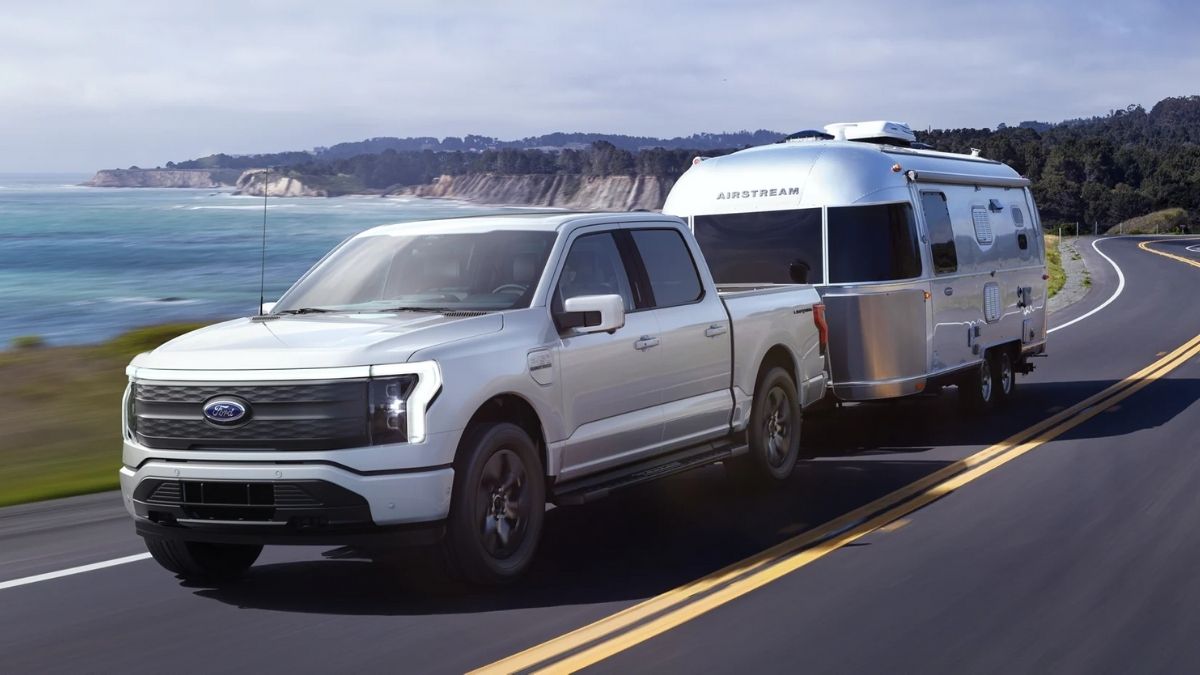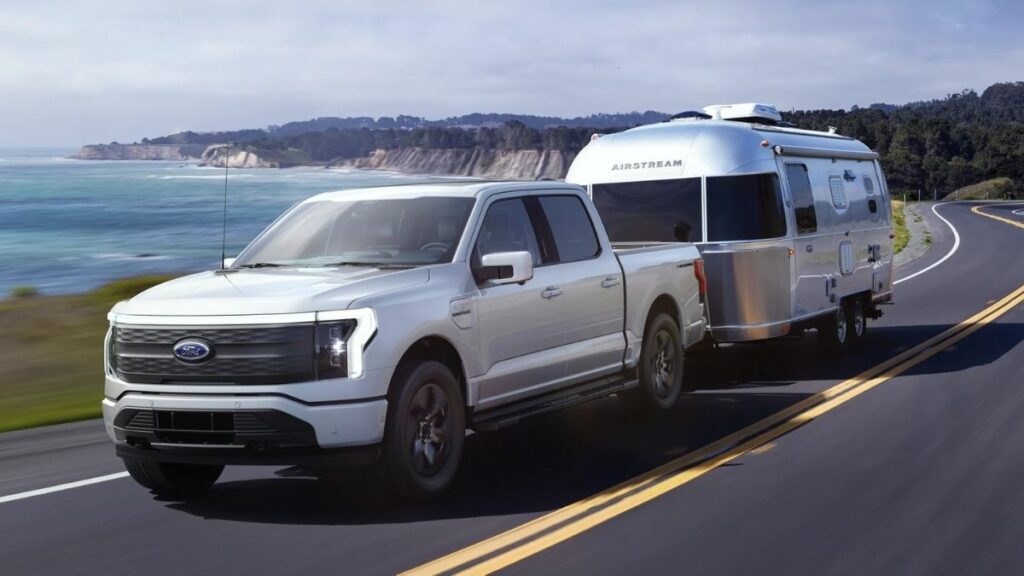 In May 2021, Ford unveiled its first electric pickup truck F-150 Lightning. Ford impressed everyone with the affordability and the amazing features of the F-150 Lightning.
Most of the people were speculating that F-150 Lightning would be quite expensive. However, the automaker made it affordable by keeping the starting price at just $39,974.
Ford F-150 Lightning is offered in two battery configurations that provide an electric range of 230 and 300 miles respectively. In addition, it's equipped with features like BlueCruise, FordPass, Apple CarPlay, Android Auto, Amazon Alexa, a 15.5-inch center display, Enhanced Pro Power Onboard, and much more.
The reservation of the Ford F-150 is open and it already secured more than 44,500+ bookings. The deliveries will hopefully begin in 2022.
15. Bollinger B1 And B2 Electric Vehicle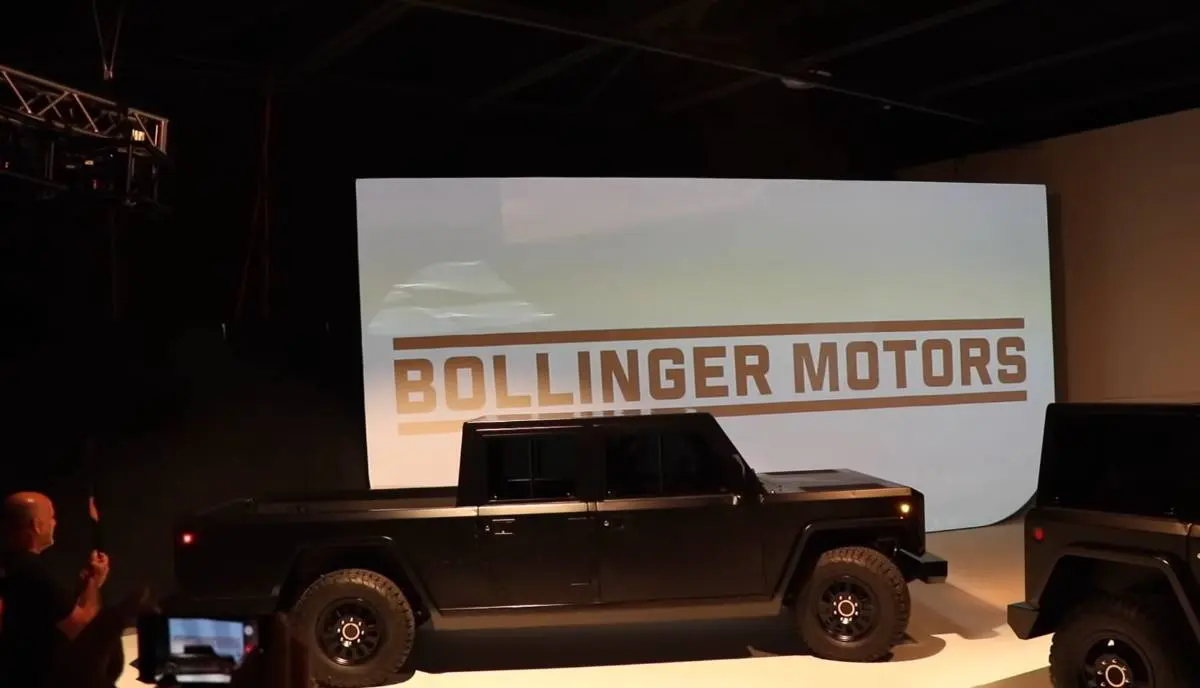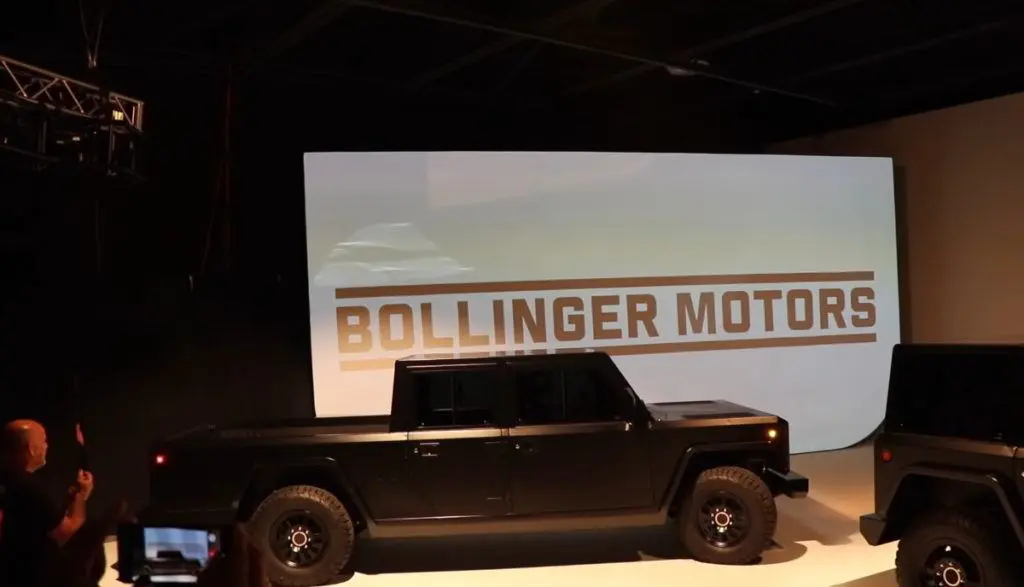 The Bollinger B1 electric SUV and B2 pickup truck are what we call anti-Tesla electric vehicles. While Tesla electric cars have a premium feel to them, Bollinger feels very rugged and tough in terms of build and design.
Both the Bollinger B1 and B2 are powered by a similar electric powertrain that delivers 200 miles of EPA-certified battery range. Since they are built on the same chassis, both have a ground clearance of 15-inches and a payload capacity of up to 5,000 lbs. These trucks will be handmade in limited numbers and the complete body will be made of aluminum. Both the siblings will have a starting price of $125,000.
16. Electric Hummer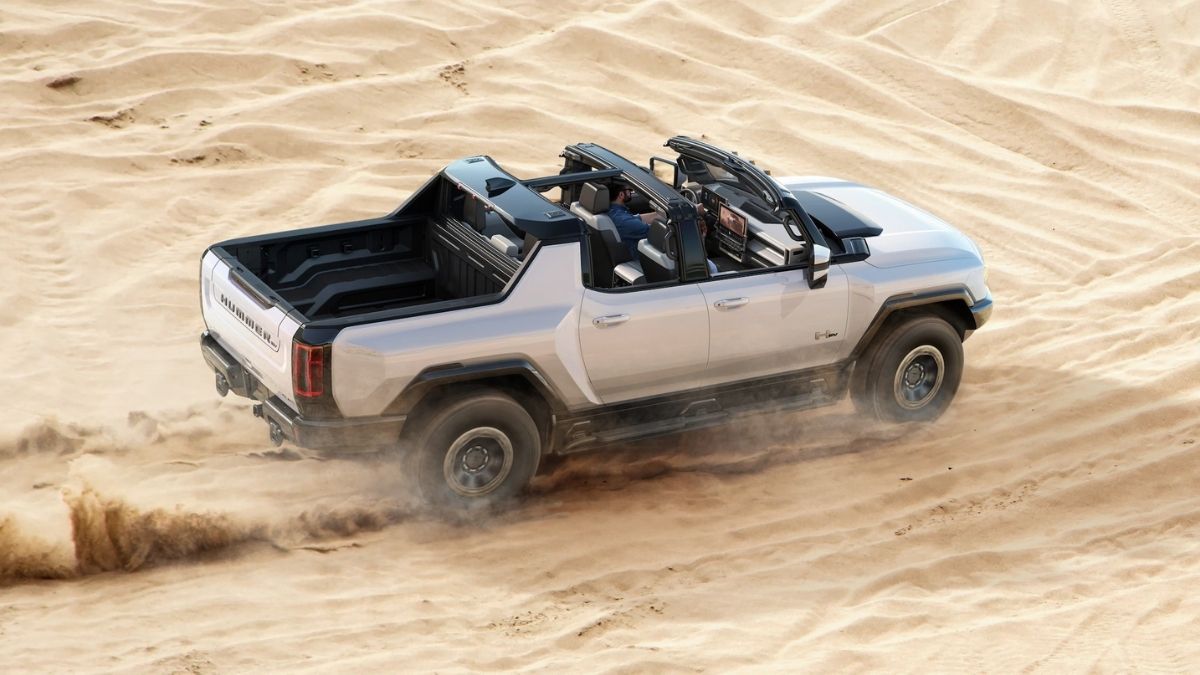 General Motors is bringing Hummer back as an electric truck in late 2021. Unveiled globally last year, Electric Hummer has a bunch of exciting features like the ability to walk diagonally and uplift the body on rough surfaces. The new electric Hummer has more than 11,000 pounds of wheel torque, a 0-60 mph acceleration in 3 seconds, and close to 1,000 HP. Besides, it will have an electric range of up to 350 miles.
The new Hummer will launch under the GMC brand and is available to book online through its website. However, the top-spec GMC Hummer EV, which is scheduled to launch in fall 2021 is already sold out.
Speaking of the price, the top-spec electric hummer will cost you $112,595. Fortunately, there are three more variants that are quite affordable, however, they are scheduled to launch between 2022 to 2024.
17. Kia EV6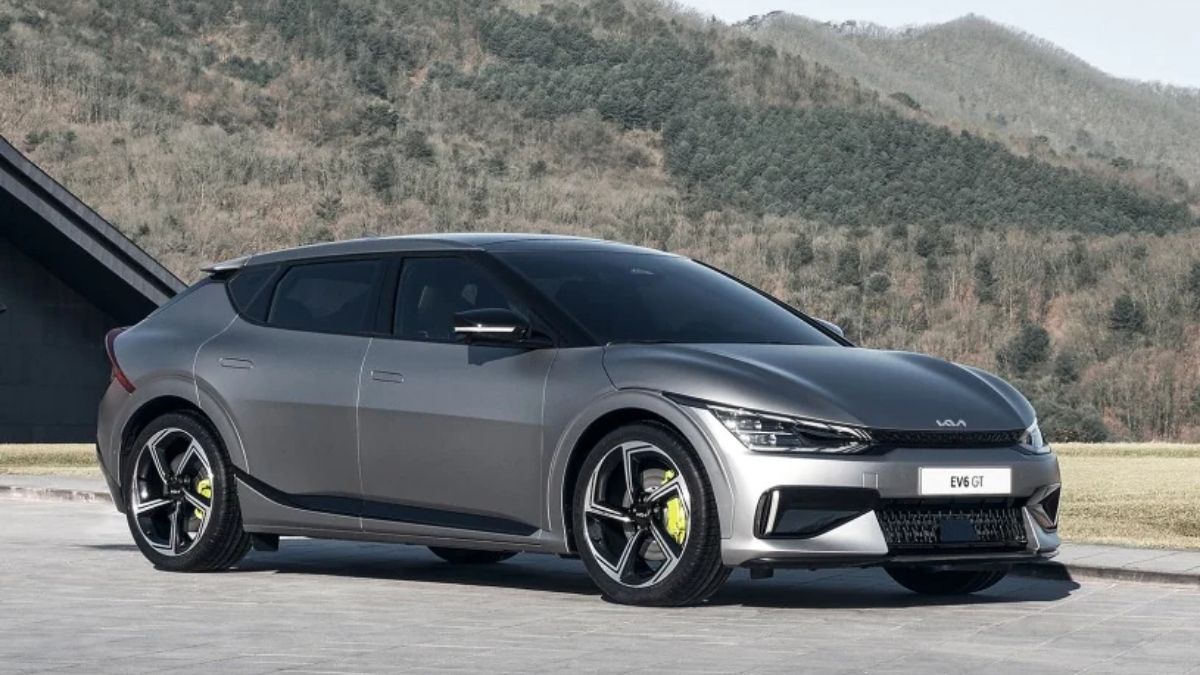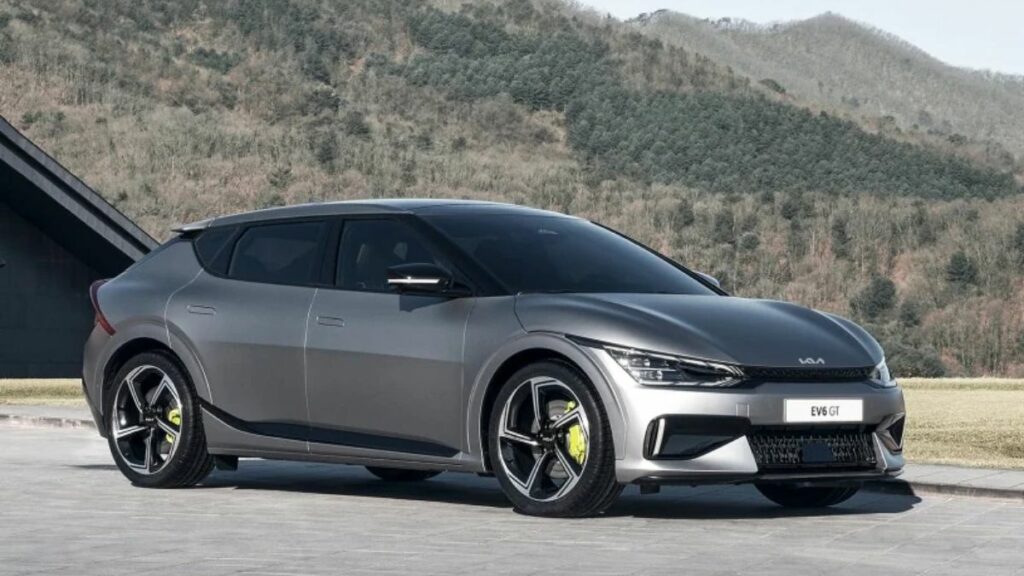 Kia EV6 is the new upcoming electric car from the South Korean automaker. It's built on a new electric global modular platform (E-GMP) which is dedicated to future EVs. Kia EV6 is a crossover SUV and will rival the likes of the Tesla Model Y.
Lookwise, it'll be one of the best looking cars in its segment. The electric car will offer a driving range of up to 316 miles. It could accelerate from 0 to 60 mph in just 3.5 seconds and offers a towing capacity of up to 1600 kg.
The automaker hasn't revealed its price; however, it's expected to be somewhere between $40,000 and $50,000.
The company is accepting the orders for Kia EV6 and it'll hit the market by the end of 2021 or in early 2022.
New Electric Cars And SUVs Coming Out In 2021 And Beyond
Several new electric cars have launched last year and many are heading to the market in 2021. Legacy automakers are embracing the future by pouring billions of dollars into the development of new electric vehicles.
Furthermore, futurists have predicted that electric cars could dominate the market by 2026.
So why not switch sides? I am pretty sure you'll love it if you don't want to do then let me know why in the comment section down below.