If you're a big fan of the EV world, then grab some popcorn and continue reading about some of the best upcoming electric SUVs and crossovers in 2020 and 2021. Right now, Tesla holds a monopoly in the electric car market with Model X and Model Y being popular electric SUVs.
But of course, other EV makers are also working hard to launch their version of a 'Tesla killer' in the market. So, here I have listed down the upcoming electric SUVs that you would see on roads in the coming future. However, you won't find any Tesla-branded electric SUV on this list. The company has already announced the futuristic CyberTruck (and it's super tough glass), which is available for pre-order.
Anyway, let's check out some cool electric SUVs in the making.
Note: All the prices mentioned down below are ex-showroom prices.
Upcoming Electric SUVs In 2020 And 2021
Here are some of the best upcoming electric SUVs:
Ford Mustang Mach E
Rivian R1S
Byton M-Byte
Volkswagen ID.4
Cadillac Lyriq
Fisker Ocean
Let's throw a little bit of flashlight on these futuristic electric vehicles coming in the near future.
1. Ford Mustang Mach E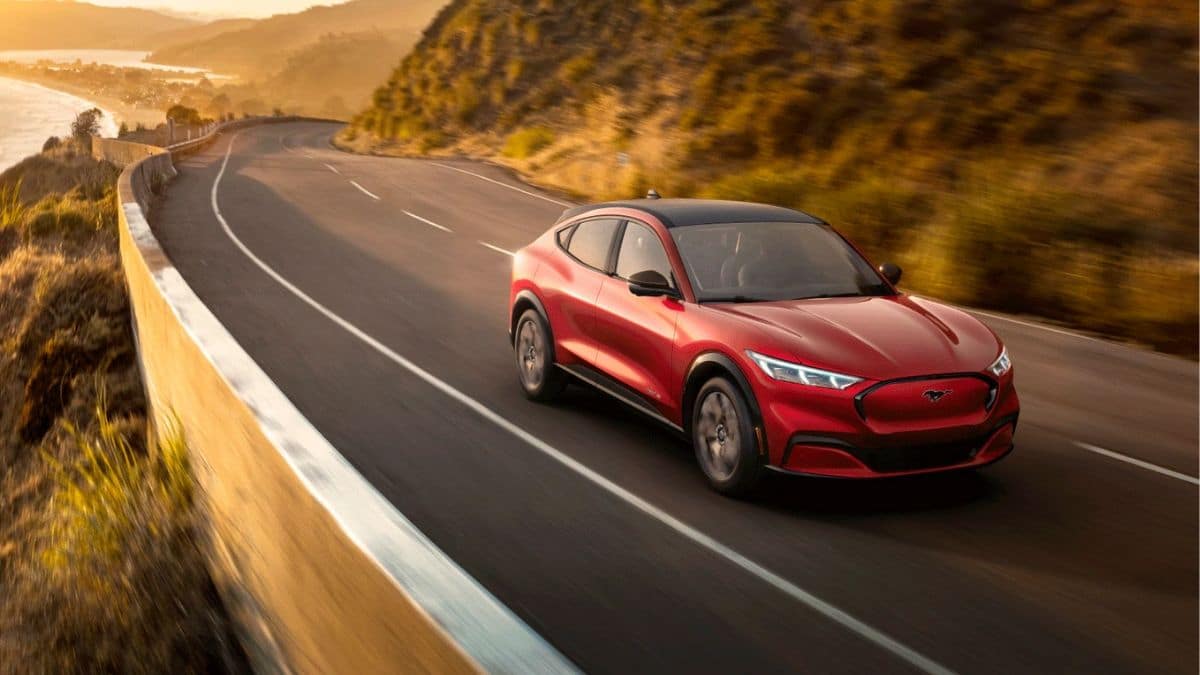 Mustang Mach-E
Electric Range
230 Miles (EPA) – (75.7 kWh) Mach-E Select

230 Miles (EPA) – (75.7 kWh) Mach-E Premium

300 Miles (EPA) – (98.8 kWh) Mach-E California RT.1 edition

250 Miles (EPA) – (98.8 kWh+ AWD) Mach-E GT

Launch Date
2021
Price
$43,895- $ 60,500
The Ford Mustang Mach E is the company's first electric SUV. Inspired by the iconic-Mustang muscle car, it is also one of the most anticipated electric SUVs to launch in the near future. The base model of the car has a battery range of 230 miles. The EV will cost more than $40,000, but thanks to a $7,500 tax credit for the first 200,000 units, it'll become quite affordable.
The long-range variant of the Ford Mustang Mach-E has an EPA range of 300 miles. If we talk about performance, the high-end model can sprint from 0 to 60 mph in just three seconds.
Mustang Mach-E will be available with an All-Wheel Drive and Rear Wheel Drive system. You can pre-book this electric SUV on Ford's website.
Also Read: Top 9 Cheap Sports Cars With Great Fuel Economy
2. Rivian R1S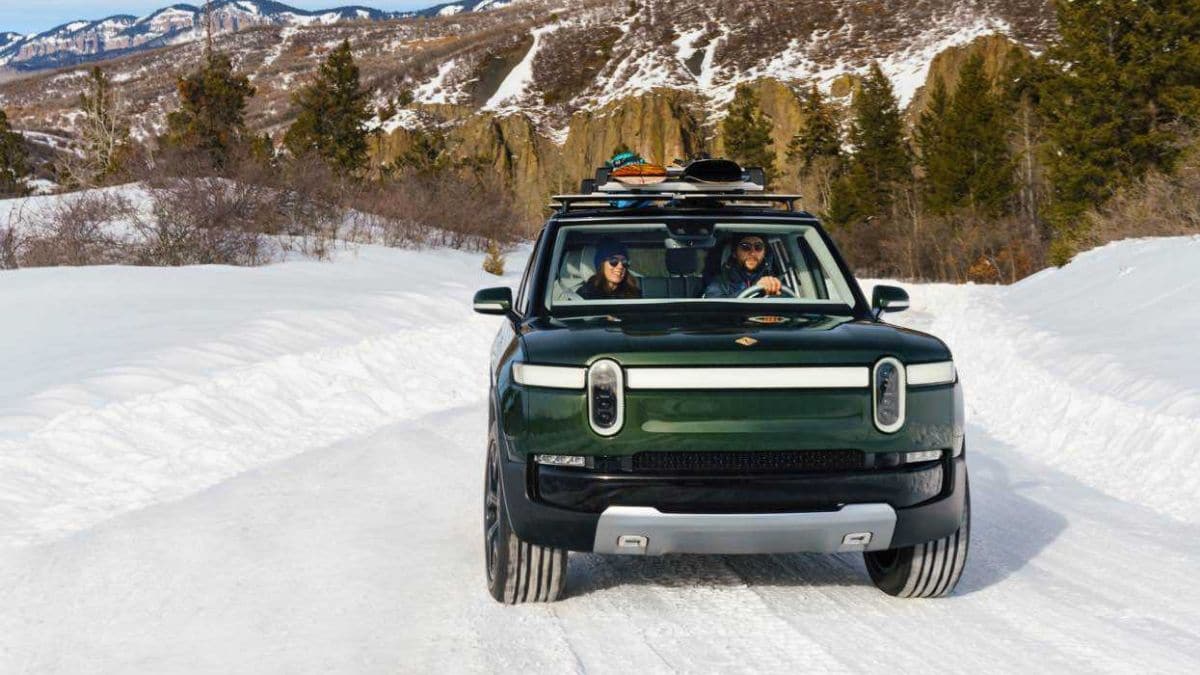 Rivian R1S
Electric Range
400+ Miles – (180 kWh)

310+ Miles – (135 kWh)

240+ Miles – (105 kWh)

Launch Date
Summer 2021
Price
$72,500- $85,000
The R1S is an electric SUV from EV startup Rivian, based in Michigan. The Rivian R1S will be offered in three battery options. The R1S electric SUV is an All-Wheel-Drive or AWD electric SUV that can wade through 3-feet deep water. It has a maximum towing capability of 7,700 pounds, along with 1,800 pounds worth of payload carrying capacity.
The top model of Rivian R1S will have four electric motors that can generate up to 750 BHP. Similar to the Ford Mach E, the R1S can accelerate from 0 to 60 mph in 3.0 seconds.
3. Byton M-Byte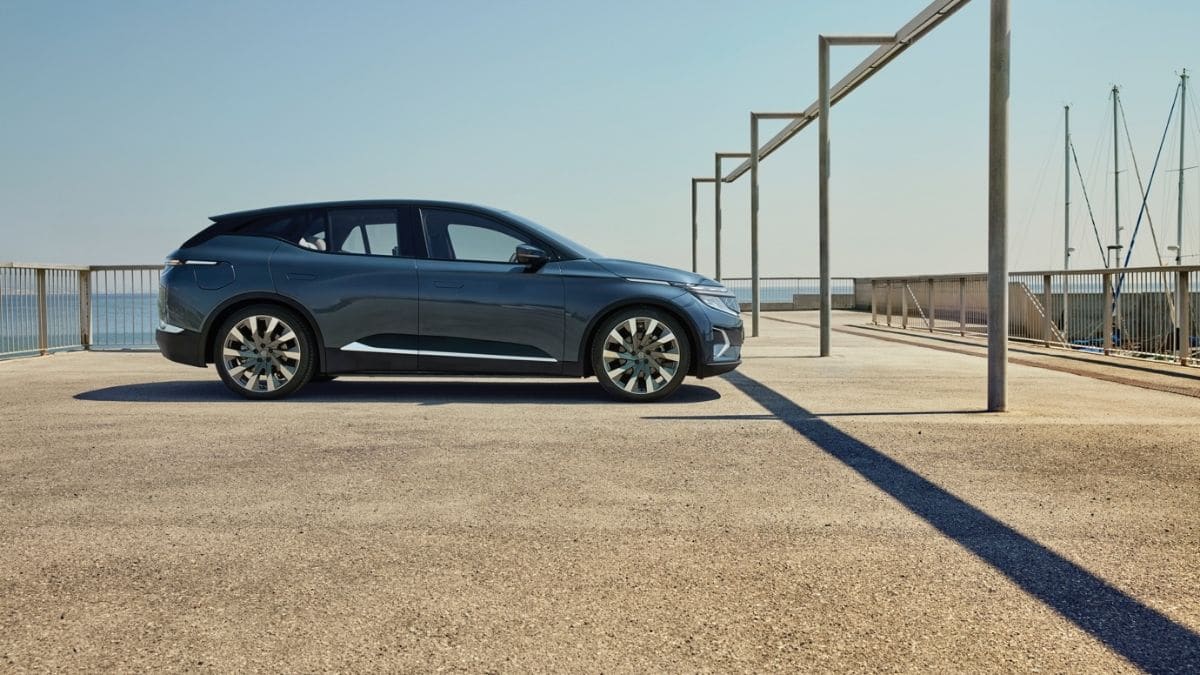 Byton M-Byte
Electric Range
267 miles (NEDC) – (72 kWh)

341 miles (NEDC) –  (95 kWh)

Launch Date
Late 2020
Price
$45,000 (Expected)
Byton M-Byte is an all-electric compact SUV from the Chinese automaker. It's the first electric car from the company. The Byton M-Byte will be available in two battery packs: a 72 kWh and a 95 kWh battery pack.
The 72 kWh trim comes with a Rear Wheel Drive system that can produce 268 HP whereas the 95 kWh is an AWD, and it generates around 402 HP. In terms of performance, the 95 kWh can touch 60 mph in 5.5 seconds.
The higher variant will have a top speed of 190 km/h. M-Byte will be a luxury electric car at a reasonable price. One of the highlighting features of M-Byte is the massive infotainment screen that stretches in curved shape on the dashboard.
4. Volkswagen ID.4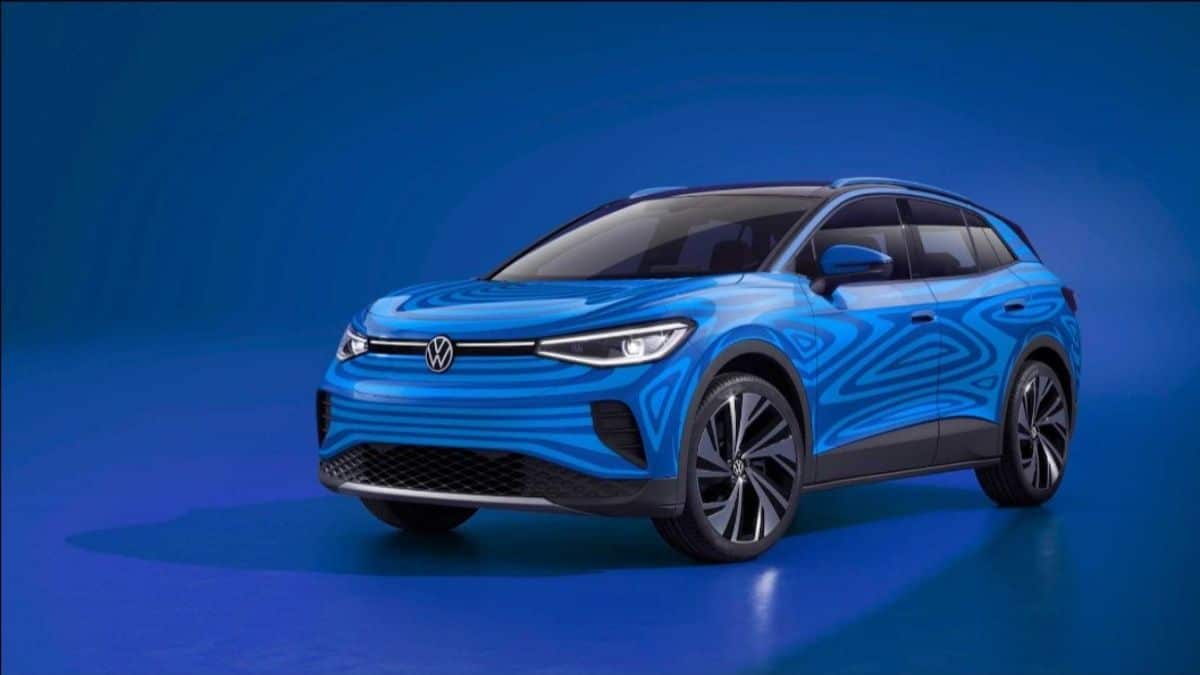 | | |
| --- | --- |
| Volkswagen ID.4 | |
| Electric Range | 311 Miles (Expected) |
| Launch Date | Early 2021 |
| Price | $35,000- $40,000 (Expected) |
Volkswagen ID.4 is one of the most anticipated electric SUVs from the leading German automaker. The company aims to establish a strong electric vehicle base in the US with ID.4.
VW deliberately set a range similar to the Tesla Model Y. However, with a much more affordable price. The electric SUV will likely have an RWD powertrain that will produce around 200 HP. Do note that the company is yet to officially announce the proper specifications.
Recently, the SUV's high-end variant called ID.4 GTX was spotted testing. The GTX will likely have a bigger battery pack and powertrain.
5. Cadillac EV (Lyriq)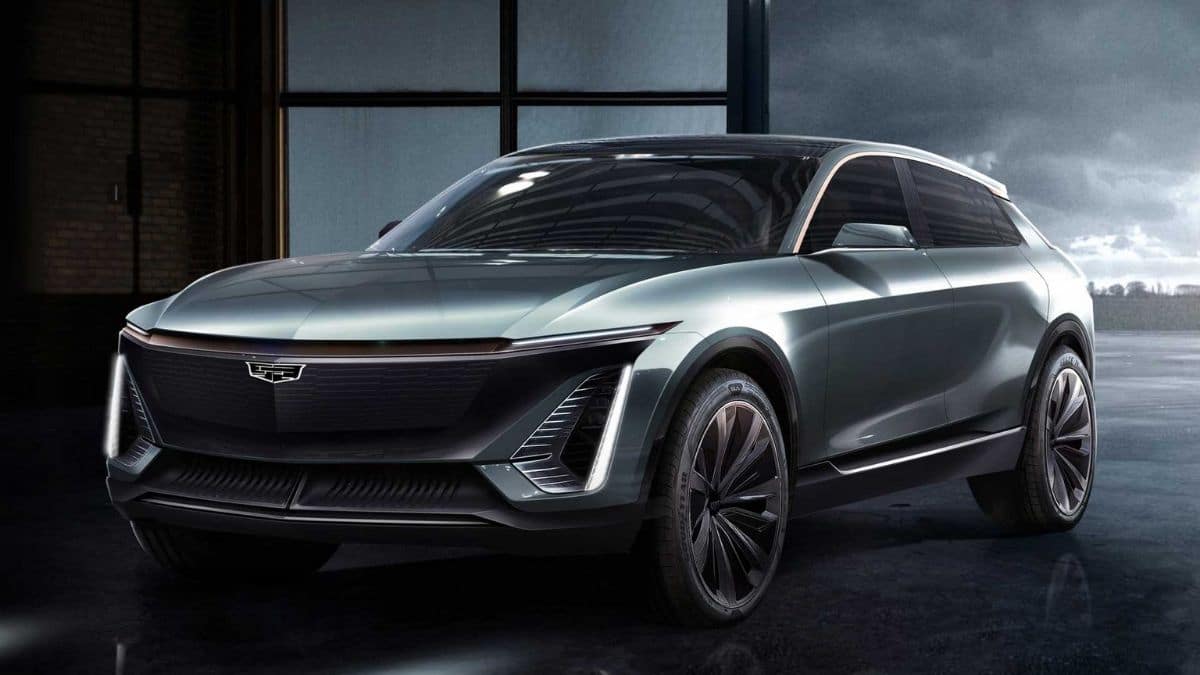 | | |
| --- | --- |
| Cadillac EV Lyriq | |
| Electric Range | 400 miles (Expected) |
| Launch Date | 2023 (Expected) |
| Price | TBA |
Though GM plans to launch a fleet of 22 electric vehicles by 2023, there is very limited information about its first EV. The company has not revealed its name on its official site. However, some sources suggest it will be called Lyriq.
Anything regarding the specification of this electric car is still unknown. Cadillac Lyriq will be a crossover, and it'll be the first electric car from the company.
6. Ocean Fisker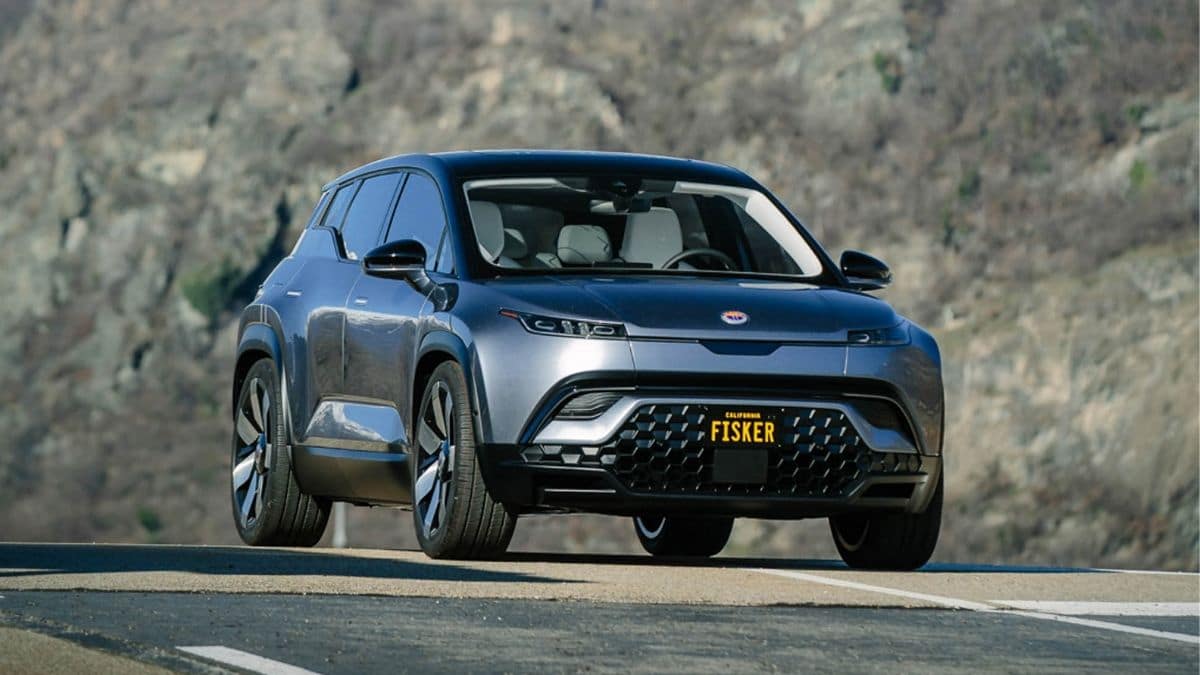 | | |
| --- | --- |
| Fisker Ocean | |
| Electric Range | 250-300 miles |
| Launch Date | 2022 |
| Price | $37,499 |
Set to launch in 2022, Fisker Ocean is a sober-looking electric SUV with impressive off-roading capabilities. All models of this electric SUV will be All-Wheel Drive except the base model, which will be Rear-Wheel Drive.
The AWD model of Fisker Ocean electric SUV will deliver an output of more than 300 HP. In terms of interior, the SUV will have an all-vegan interior integrated with recycled materials. Whether the vegan interior will remain optional or standard with all variants is not mentioned on the website.
Upcoming Electric SUVs: Our Pick
All automakers have tried their best to make an electric SUV. However, if the price wasn't an issue, then the Rivian R1S with 180 kWh battery pack stands out as our personal favorite among all-electric SUVs.
Its robust design, towing capacity, quad-motors, range, and above all, the ability to wade through 3-feet of water makes it the perfect SUV to go anywhere. However, it's also the most expensive on the list.
If we have to pick a budget SUV then, what I am eagerly waiting for is the Volkswagen ID.4. Though we have limited information, if Volkswagen can bring it under $40,000 with a range of 300 miles, then it would be our pick.
So these were some of the best upcoming electric SUVs and electric crossovers. If you have any other upcoming electric SUV in your mind, do let us know and we'll add them to our list.