A couple of weeks ago, the South Korean automaker Kia Motors teased its new electric car, the Kia EV6. Unlike its sibling, Kia Niro EV, the EV6 is the first electric car to use a dedicated electric-global modular platform (E-GMP).
It's the same platform that underpins its cousin Hyundai Ioniq 5 EV. As Kia EV6 and Ioniq 5 are built on the same E-GMP platform, we expected them to have similar specs.
However, as Kia reveals more details about crossover SUV Kia EV6, it seems it has a slight edge over Ioniq 5.
Now, without any further ado, let's get straight to why we think EV6 stands a bit taller than its cousin.
Is Kia EV6 Electric Car Better Than Hyundai Ioniq 5?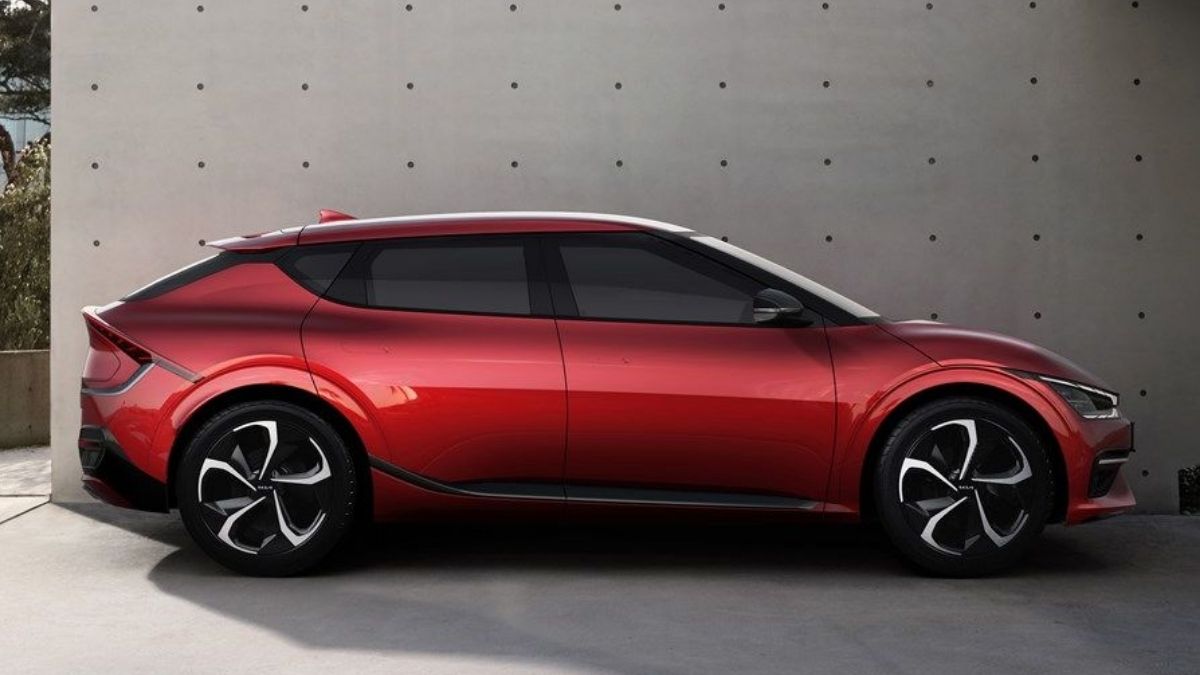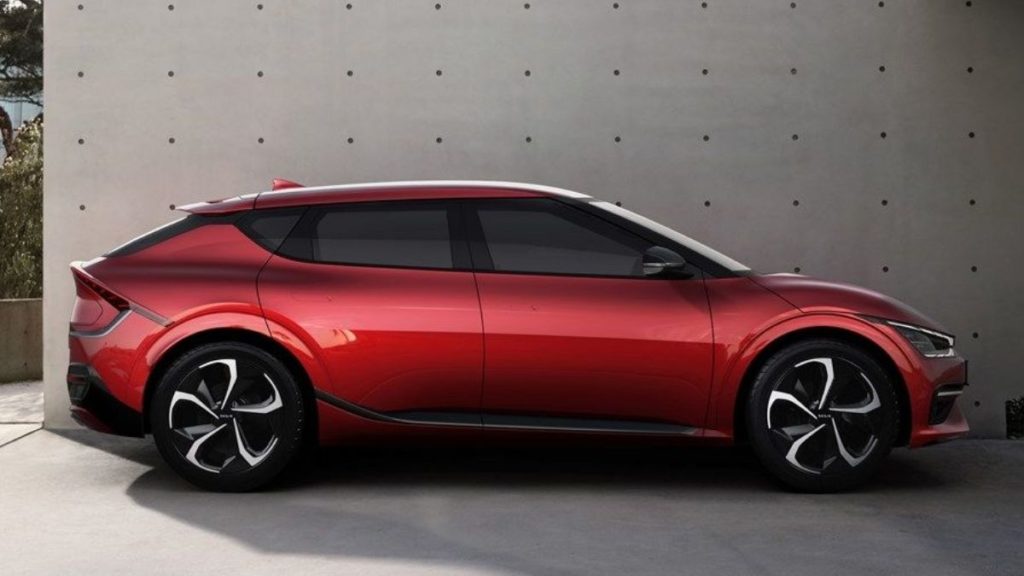 Kia EV6 Battery Pack And Range
Kia EV6 will be available in two battery configurations: a 58 kWh battery and a bigger one with a 77.4 kWh pack.
With a bigger battery pack, it'll be able to deliver an electric range of up to 510 km (317 miles). However, this range is according to the WLTP cycle and upon calculating it as per EPA standards, it'll be somewhere around 300 miles.
Still, the figure is better than its cousin Ioniq 5 which offers up to 480 km (298 miles) as per the WLTP cycle.
Better Variants
Based on the two battery packs, they'll be available in multiple configurations.
There will be a standard variant with a single motor and RWD configuration and a high-end variant with AWD configuration. Both of these options will be offered with a smaller as well as bigger battery pack.
In addition, there'll be GT and GT-line variants with small visual tweaks like yellow brake calipers and high-performance tuning.
The GT variant is a new concept in Kia EV6 which misses out on Hyundai Ioniq.
Performance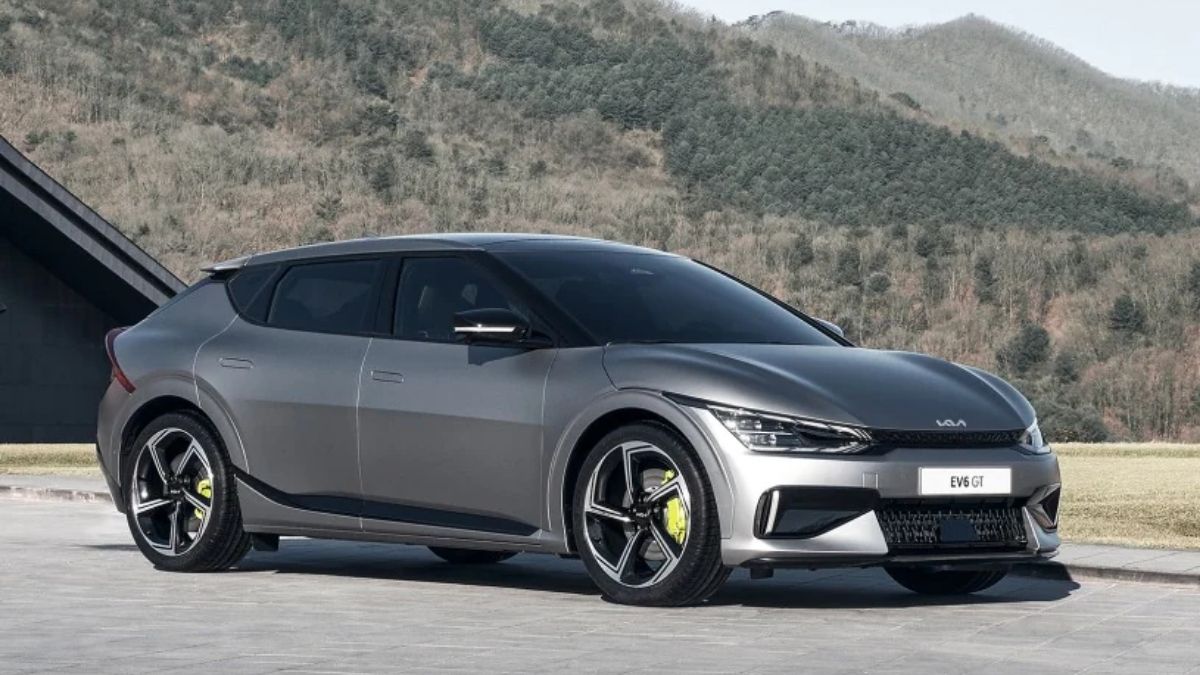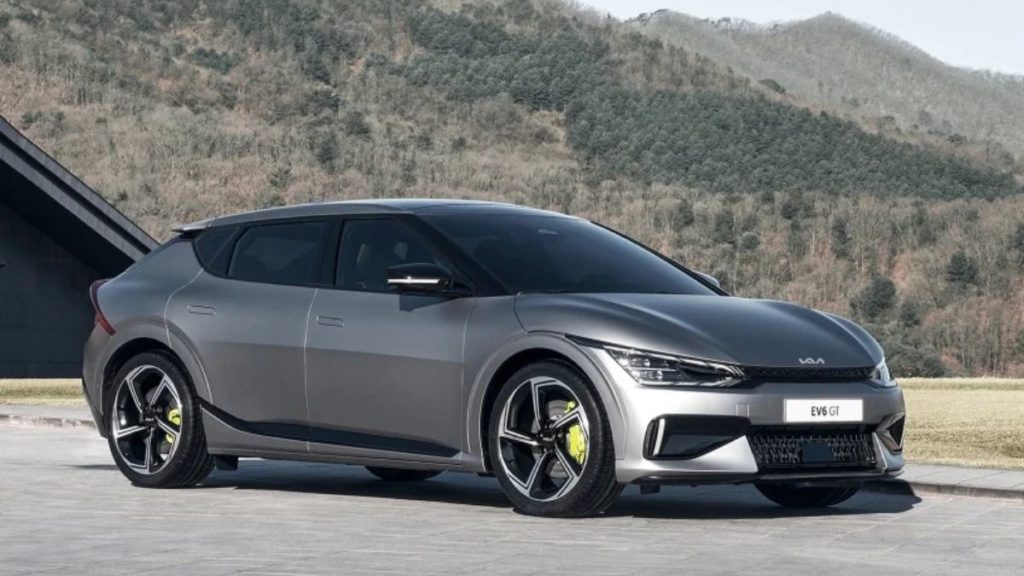 Since there are multiple variants, there are different power outputs. For instance, the base variant with a single RWD motor and a 58 kWh battery pack produces about 168 HP. Meanwhile, the long-range variant with a bigger battery module and AWD configuration generates about 321 HP.
In contrast, the top end variant of Hyundai Ioniq makes around 301 HP and 605 Nm of torque.
On the other hand, the GT variant of the Kia EV6 is completely out of the league electric car. It has the ability to generate an output of up to 577 HP and 740 Nm of torque.
Furthermore, it accelerates real quick and takes only 3.5 seconds to reach 0 to 100 km/h (0 to 62 mph).
Impressive Towing Capacity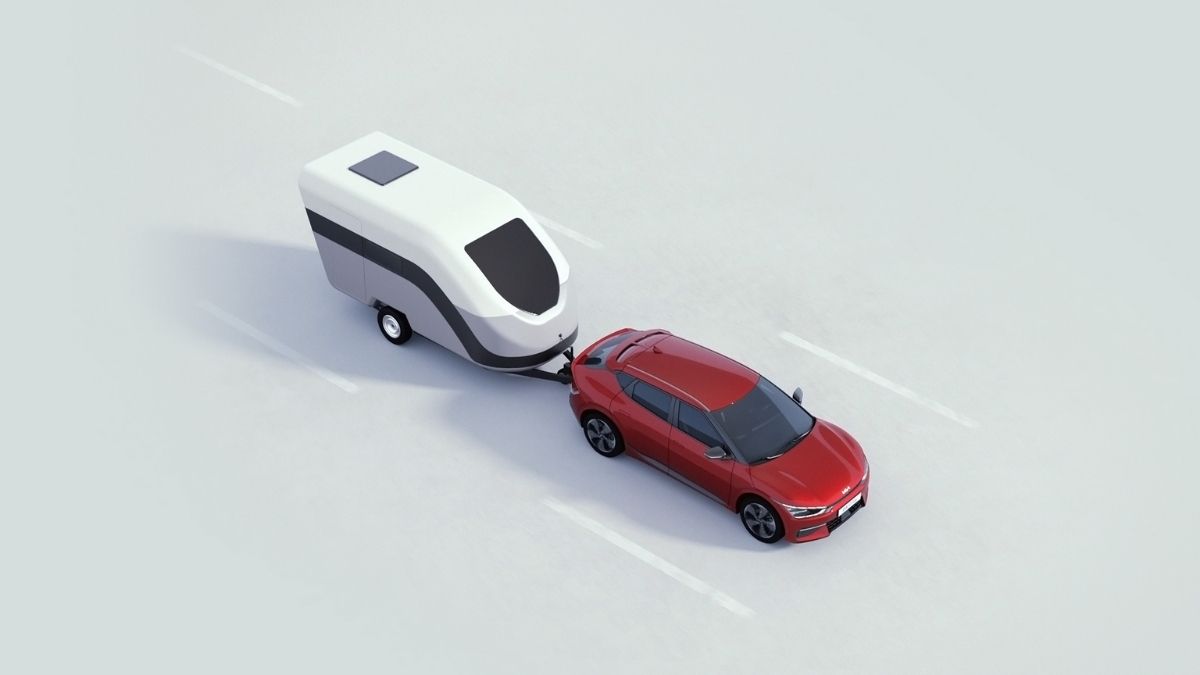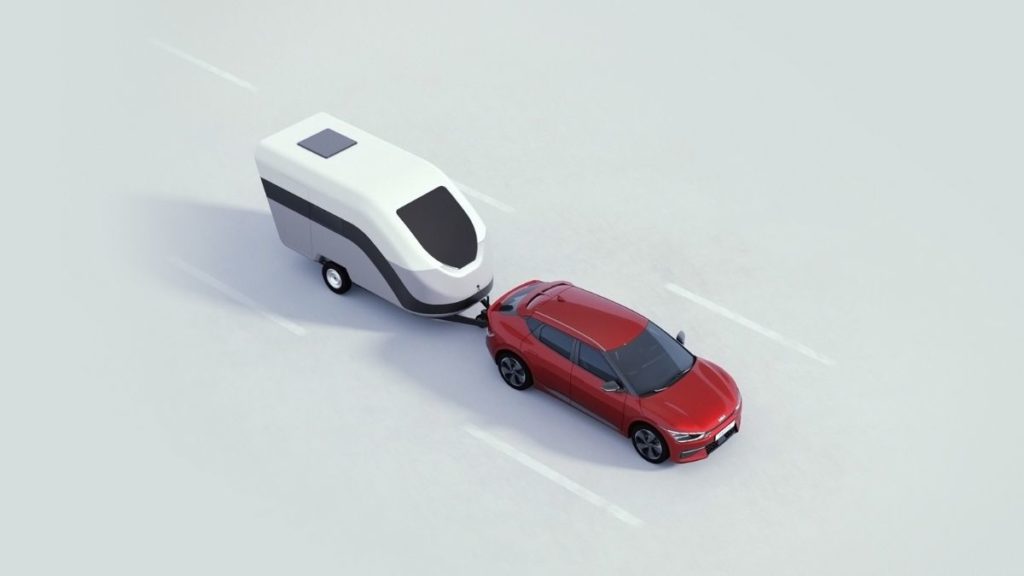 Kia EV6 offers a maximum towing capacity of 1600 kg (3527 lbs) which is quite impressive considering that it's a compact crossover SUV.
Before we move ahead, here's a quick recap of the parameters where the electric car Kia EV6 leads its cousin Ioniq 5 EV.
| | | |
| --- | --- | --- |
| | Kia EV6 | Hyundai Ioniq 5 EV |
| Max. Electric Range | 510 km (316 miles) | 480 km (298 miles) |
| Acceleration (0 to 100 km/h)/ (0 to 60 mph) | 3.5 seconds | 5.2 seconds |
| Max. Power Output | 577 HP and 740 Nm Torque | 301 HP and 605 Nm Torque |
| GT Variant Available | Yes | No |
| Towing Capacity | 1600 Kg | N/A |
Kia EV6 Best Features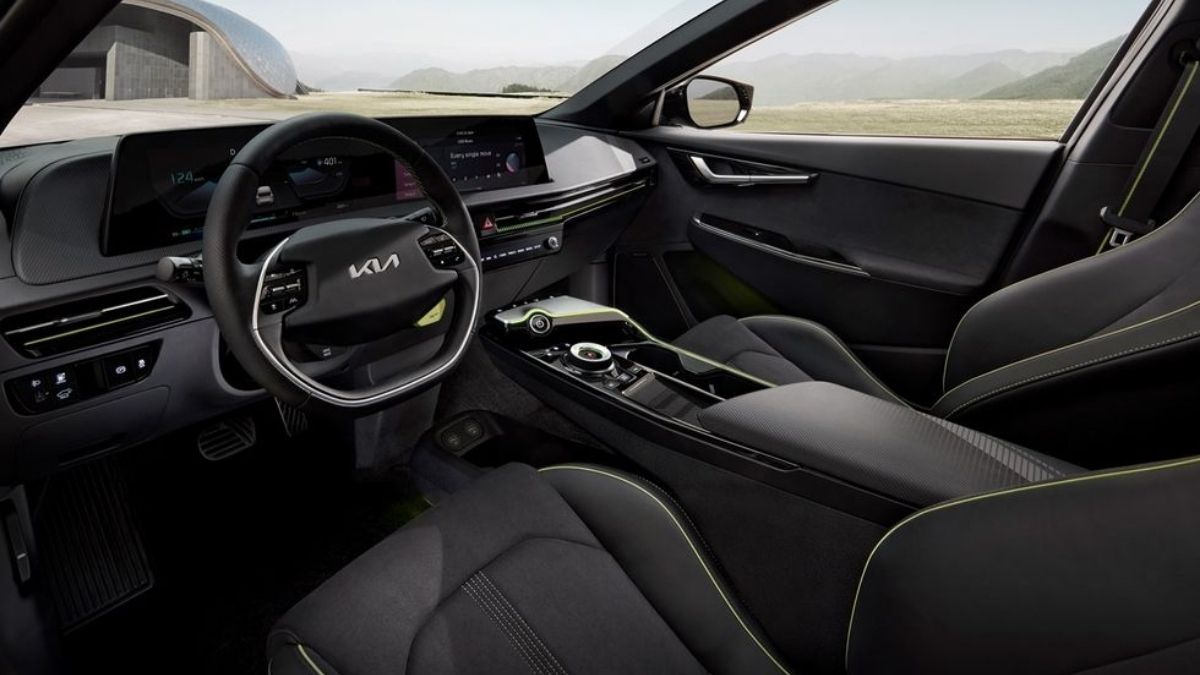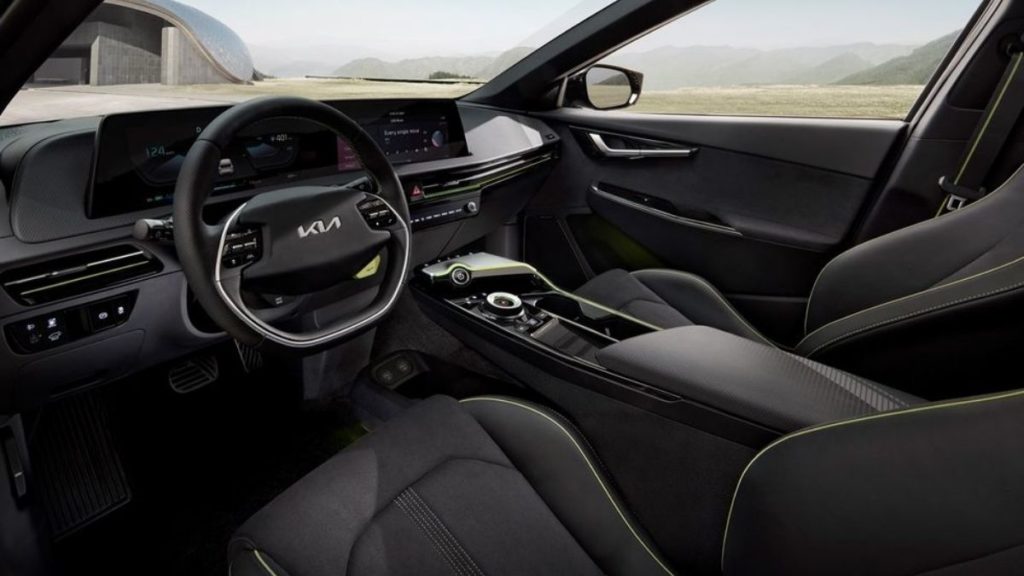 Well, in terms of features, there isn't any noticeable difference between the Kia EV6 and the Hyundai Ioniq 5 EV.
Similar to Ioniq 5, Kia EV6 is also equipped with features like the Vehicle To Load (V2L) function, an 800 V high-speed multi-charge system, Augmented Reality (AR) head-up display, similar curved dashboard displays, and much more.
However, there are changes in the interior design and outer appearance of course.
If we discuss the design details then the most significant change one would notice is the new logo of the automaker. Unlike the old logo, the new one isn't encased in an oval shape frame. Instead, it's designed with the company's name written in beautiful calligraphy which looks refreshing.
However, we believe this new logo is designed specifically for its the upcoming EVs based on its new E-GMP platform.
Price And Launch Date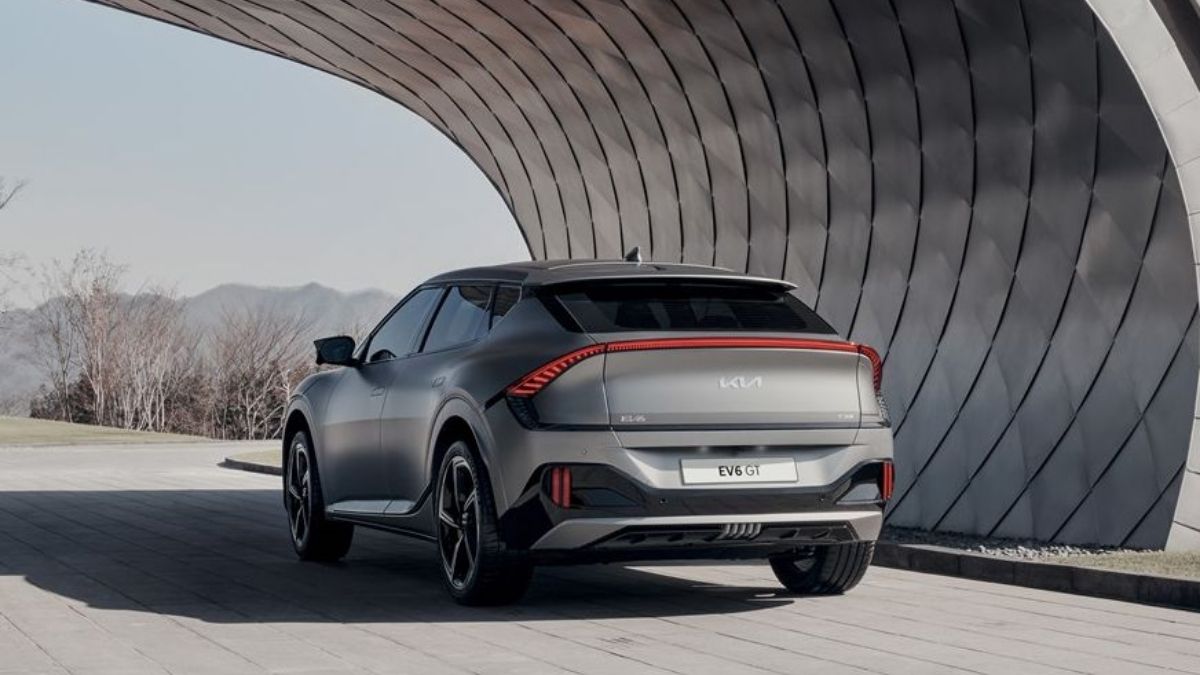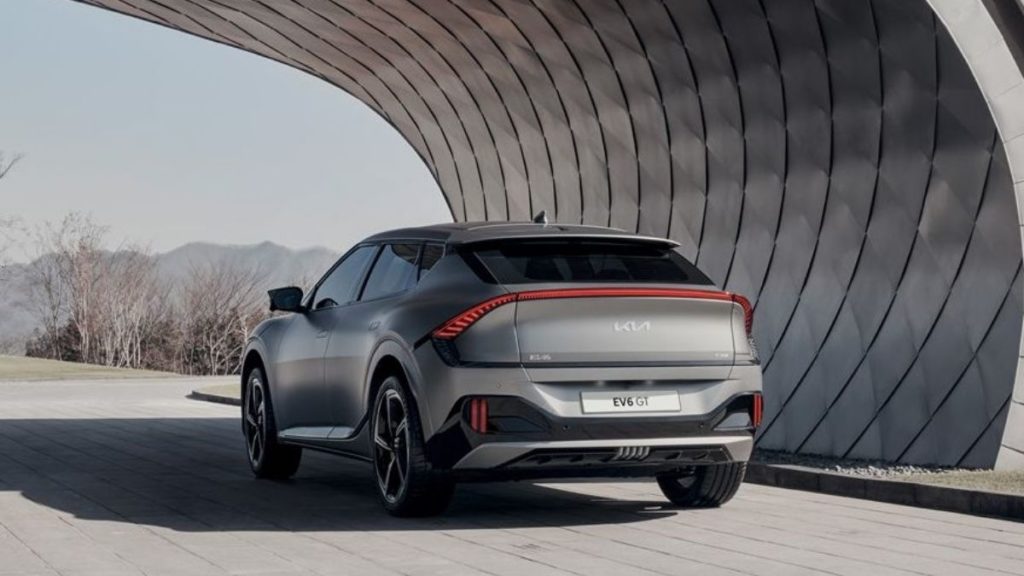 As of now, the automaker has not made any announcements regarding the price or launch date of the Kia EV6. However, considering the specs, we believe it'll fall somewhere between $40,000 to $50,000. Its price will be quite close to Tesla Model Y.
Furthermore, the GT variant will be priced quite higher and will fall under the prime segment.
Speaking of the launch date, it'll arrive in the market either in late 2021 or early 2022.
Kia EV6 Expected Price If It Comes To India
Looking at the popularity of Kia's vehicles in India, it would not be a bad decision to introduce its electric cars in the country as well.
However, the EV infrastructure and charging network in India is still under the initial phase of development. This is the biggest hurdle in the acceleration of EV adoption in India.
After evaluating these factors, we believe it would take a couple of years for it to arrive on the shores of India. Hence, it would be too soon to expect the price of the Kia EV6 in India.
Final Thoughts
Keeping aside the GT variant, the specs of both these electric cars are almost similar. Still, if we closely compare then although, with a small margin, Kia EV6 leads in most of the crucial parameters.
However, the same EV technology has been incorporated in both cars, therefore, there'll be a similar riding experience.
Anyway, what do you guys think? Share your views in the comments section below.