If you're looking for upcoming electric cars in India, then you've come to the right place.
I understand the confusion of a modern millennial Indian when it comes to buying a car in 2021. Several of my friends have asked me 'Is it worth it to buy an electric car over petrol in India' or 'Should we choose a CNG or diesel option for better efficiency or wait for an affordable electric car?'
Let me tell you, there are many but the answer to all of them is very simple. Yes, you should consider buying an electric car in India because the Indian government is offering heavy subsidies.
Also, to answer the next question, yes, you should wait for an affordable EV. To convince you guys to shift to electric, here are all the upcoming electric cars in India coming in 2021 and beyond.
Best Upcoming Electric Cars In India 2021
Here are some of the best electric cars that will possible make their way to the Indian market in the year 2021 and 2022.
| S.No | Upcoming Electric Car | Expected Date |
| --- | --- | --- |
| 1. | Tesla Model 3 | 2021 |
| 2. | Maruti Wagon R Electric | 2022 |
| 3. | Maruti Ertiga Electric | 2022 |
| 4. | Tata Altroz EV | 2021 |
| 5. | Mahindra eXUV300 Electric | 2021 |
| 6. | Mahindra eKUV 100 | 2022 |
| 7. | Ford Aspire Electric | 2022 |
| 8. | Nissan Leaf | 2022 |
| 9. | Tata Tiago EV | 2021 |
| 10. | Hyundai Electric Car | 2022 |
| 11. | Renault Zoe | 2021 |
| 12. | Renault Triber Electric SUV | 2022 |
1. Tesla Model 3 (Best Upcoming Electric Car)
Tesla Model 3 has been the most anticipated electric car in India ever since the American EV maker revealed its plans of operating in India. Model 3 is an electric sedan from the world's most valuable automaker, Tesla. Also, Tesla Model 3 is the best-selling electric car in the world.
It's offered in multiple variants and offers a range of up to 326 miles (524 km). Plus, it can accelerate from 0 to 60 mph in just 3.1 seconds. Tesla is also famous for loading its electric cars with high-tech technologies like an advanced driving assistance system like Autopilot and more.
According to its CEO, Model 3 will most probably arrive in India by the end of 2021. Since the electric sedan will be imported from abroad manufacturing plants, it'll cost around Rs 50-60 lakhs which is almost twice its actual price.
Seating Capacity: 5 seats
Expected Launch: December 2021
2. Maruti Suzuki Wagon R Electric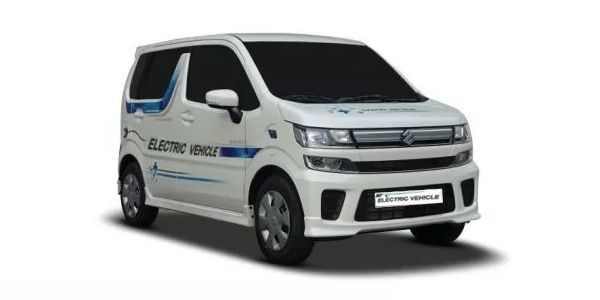 Maruti Suzuki is always at the forefront of innovation. It is apparent with its plans to launch the Maruti Suzuki Wagon R electric car in the future, most probably 2022. The company is actively working on the upcoming Wagon R electric car. The car was spotted testing several times in the Gurgaon area of the Delhi-NCR region.
In terms of design, the Maruti Suzuki Wagon R electric looks quite similar to the Wagon R stingray model, which was launched a while back. A test version of the Maruti Suzuki electric car seems to feature a charging socket at the front end.
Electric Wagon R will likely be priced at twice the price of the current Wagon R at around Rs 12 lakh (ex-showroom). The expected price was revealed by the Maruti chief himself, however, this happened way before the Indian Government introduced heavy subsidies for manufacturers and buyers of electric cars. So, the final price of the Wagon R electric will be somewhere in the sub Rs. 10 lakh range.
The range of the upcoming Wagon R electric will be somewhere between 200-300 km on a single charge. While the current Wagon R has a wide body in addition to being tall, the Wagon R electric will most likely feature a traditional tall-boy design.
Seating Capacity: 5 seats
Expected Launch: 2022
3. Maruti Suzuki Ertiga Electric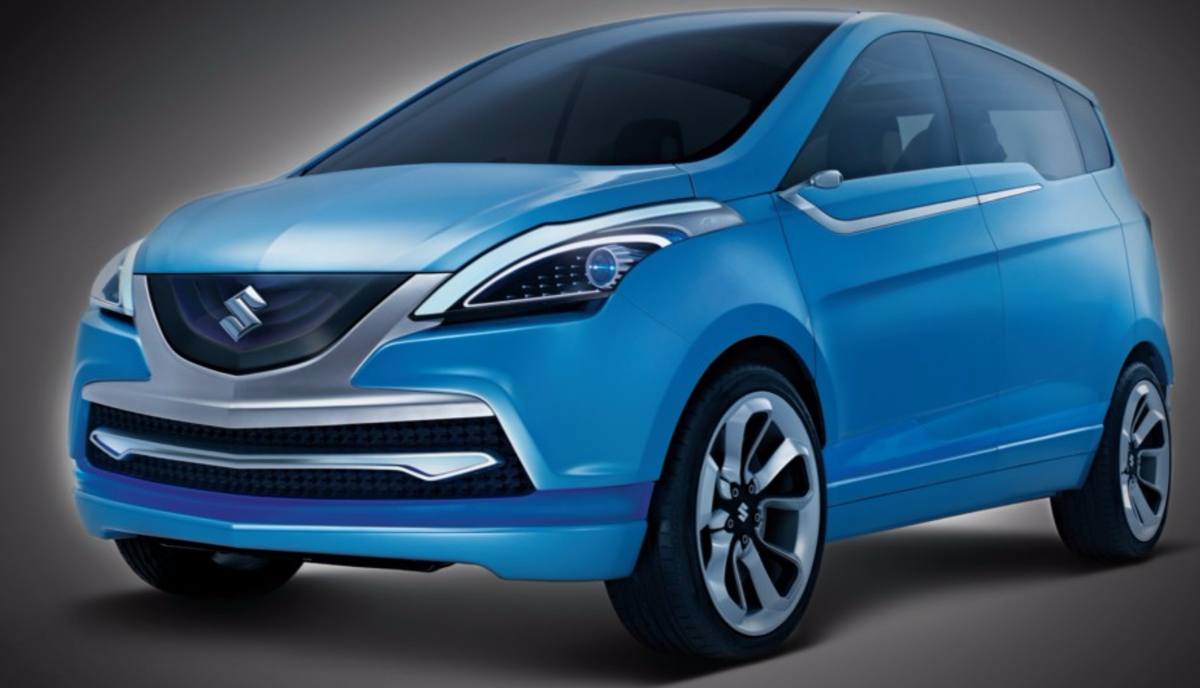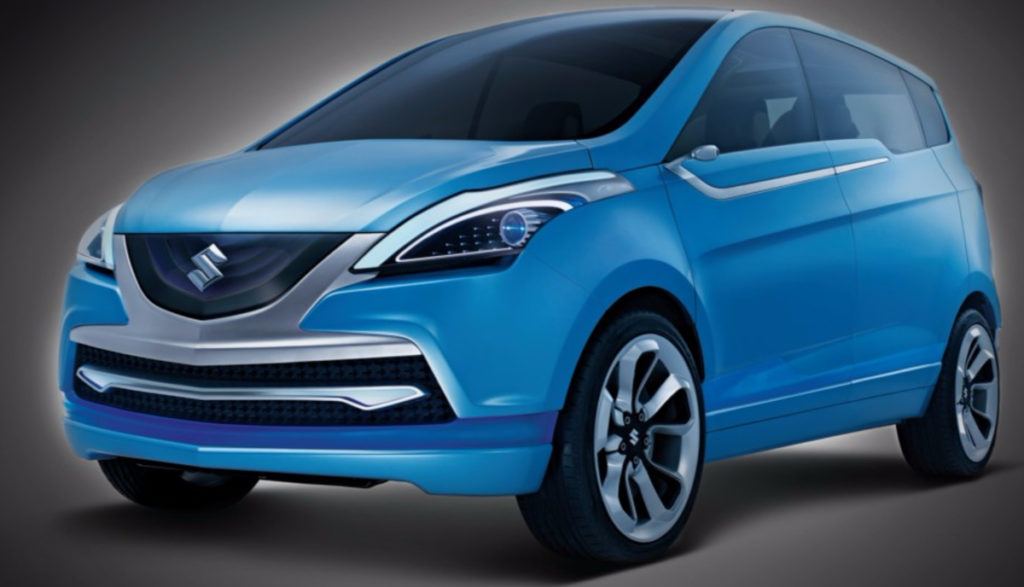 The popular Multipurpose Utility Vehicle from Maruti could get an electric treatment very soon. An anonymous source close to Maruti Suzuki claims the company is working on an Ertiga Electric car. Needless to say, it will be one of the most awaited upcoming electric cars in India.
The Ertiga electric car will be different in dimensions compared to the conventional Ertiga. The revised dimensions will be done to accommodate the massive electric battery and motor to power the Ertiga electric car.
The Maruti Suzuki Ertiga electric car will launch after the Wagon R electric. Recently, Maruti has also confirmed that they will be focusing on CNG and hybrid vehicles first while working on fully electric cars in the background. The CNG variant of the Maruti Suzuki Ertiga is already being offered by the automaker.
The company has also been working with Toyota Motor Co. to develop hybrid vehicles. Maruti, Toshiba Corp, and Denso Corp have also been working to develop a locally made lithium-ion manufacturing plant in Gujarat, India.
The upcoming Ertiga Electric car will benefit from the research in this plant. The expected price of the Ertiga electric will lie in the premium segment.
Seating Capacity: 7 seats
Expected Launch: 2022
4. Tata Altroz EV Electric Car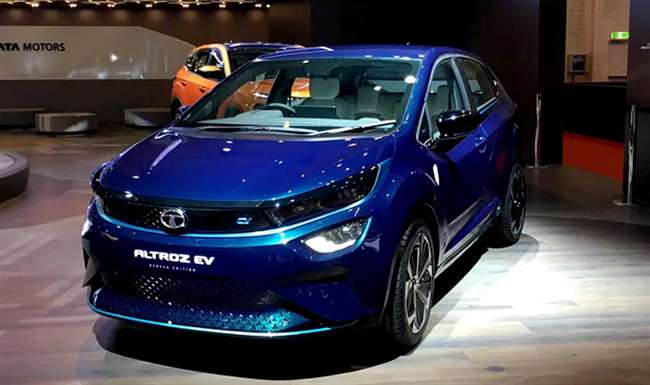 Tata Motors has announced that they will be launching four new electric vehicles for India in a time span of 12 to 18 months. Tata Motor's upcoming Altroz EV is expected to be one of those upcoming electric cars in India. The electric car was revealed during the Geneva Motor Show in Switzerland earlier this year.
The upcoming EV for India has a range of 250-300 km on a single charge. For a small hatchback, this kind of range is enough. If you commute a total of 50km each day, on a single charge, the battery of Altroz EV will last you for at least 5 days. Furthermore, according to Tata Motors, the Altroz will only take 1 hour to charge from 0 to 80 percent.
The ICE variant of Tata Altroz has made quite an impression on the masses ever since its launch. Hence, we expect Tata Motors will make all possible efforts to maintain that aura.
The price of the Tata Motors Altroz electric car hasn't been revealed but it is likely to be in the Rs 10-12 lakh range, targeting Wagon R electric car.
Seating Capacity: 5 seats
Expected Launch: December 2021
5. Mahindra eXUV 300 Electric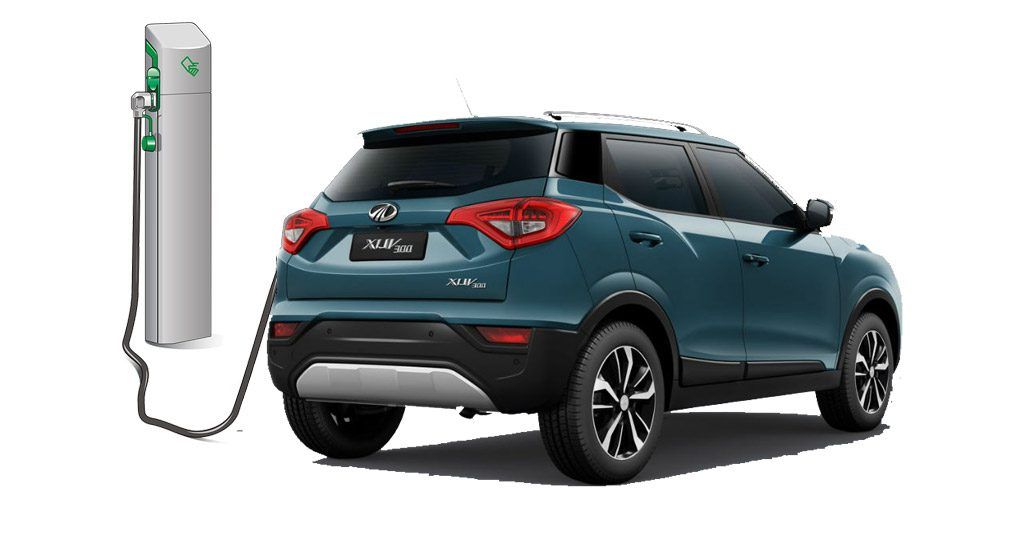 Mahindra was one of the manufacturers that launched an electric car in India before any subsidies from the government became available. The first electric car from the manufacturer was the Mahindra e2o which had a battery range of 120 km.
Mahindra XUV 300 is a popular SUV in India from Mahindra. It sits below the famous XUV 500 which has been around for some time. Hence, it would be a great move to bring the electric model of XUV 300 to India.
Mahindra is currently planning three electric SUVs for India, including eKUV 100, eXUV 300, and an electric version of the Ford Aspire that will wear a Mahindra badge. The eXUV 300 with a range of 350-400 km will launch sometime in 2021. The size of the battery of eXUV is not known, but it could be around 40kWh, judging by the fact that a similar-sized SUV, Hyundai Kona, also has a 39.2 kWh battery.
The price of the Mahindra XUV 300 starts from Rs 8.1 lakh (ex-showroom), so we can expect the price of the eXUV 300 to be between Rs 15-16 lakh. If Mahindra can deliver on a solid battery range, then the eXUV might just become one of the best upcoming electric cars in India.
Seating Capacity: 5 seats
Expected Launch: December 2021
6. Mahindra eKUV 100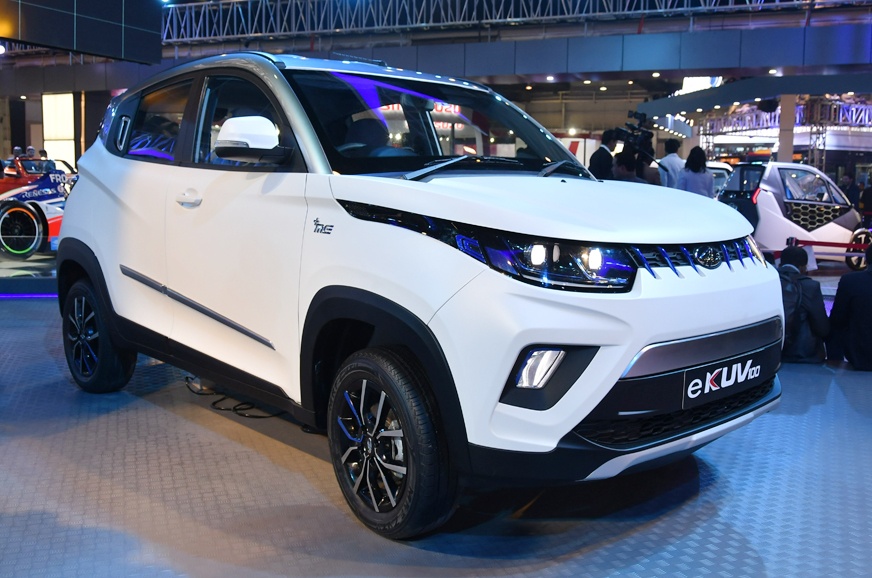 This upcoming electric car in India was showcased at the Auto Expo 2018 held in Greater Noida. The Mahindra eKUV 100 looked exactly like the conventional Mahindra KUV 100, which is now in its second-generation refresh. The eKUV 100 has a similar design language, alloy wheels, and a two-tone paint scheme as the current petrol/diesel KUV 100 model.
The Mahindra eKUV 100 is reported to have a 150 km range upon full charge. However, judging by the fact that even Tata Tigor EV, which is a sub-compact, has a similar claimed range of 150 km, the production version of Mahindra eKUV 100 will likely have a similar battery range. The Mahindra eKUV 100 will also have fast charging capabilities.
The launch date of the Mahindra eKUV 100 is expected to be sometime next year. It's expected the price will be around Rs 10-12 lakh.
Seating Capacity: 5 seats
Expected Launch: March 2022
7. Ford/Mahindra Aspire Electric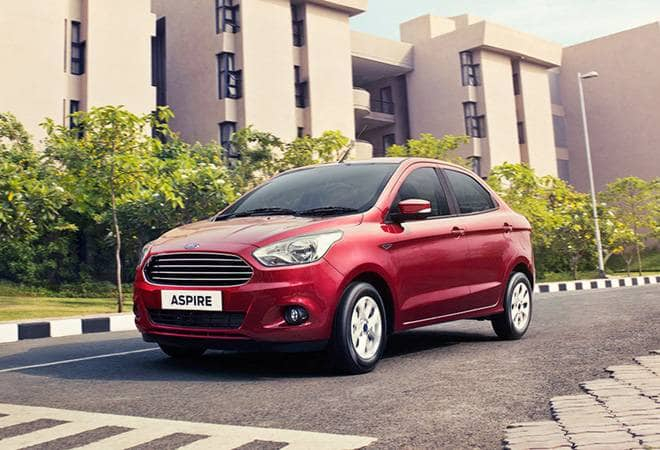 An upcoming electric car from the joint venture between Ford and Mahindra will be the electric version of the Ford Aspire wearing a Mahindra badge. Ford joined hands with Mahindra to reduce costs in emerging markets like India and offer its products at a competitive price. Currently, both companies are working on a mid-size SUV for India.
A recent report confirmed that the upcoming Ford Aspire electric car will be a full-fledged sedan instead of the sub-compact SUV which is available in India. The 4.2 meter Ford Aspire sedan is currently manufactured in India but exported to other countries like South Africa.
A mule of the upcoming Aspire electric car was tested recently by a group of Auto Journalists. The car in question was fitted with the 72V battery system shared by the Mahindra e-Verito electric car. The Ford Aspire electric will likely have a 25 kWh battery pack that produces 81.5 BHP of power. The estimated battery range of the Aspire electric car is 150 km, however, Mahindra is targetting at least 200 km of battery range in the final production model.
The price of the Ford Aspire Sedan will be under Rs 15 lakh due to several recent subsidies from the government for the faster adoption of electric vehicles.
Seating Capacity: 5 seats
Expected Launch: 2022
8. Nissan Leaf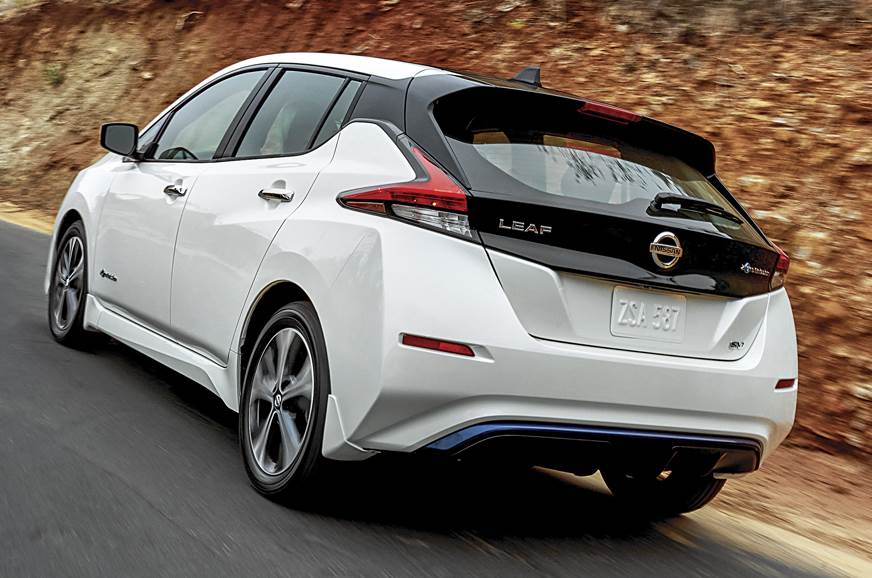 The second most famous electric car in the world is coming to India. Nissan Leaf is a name synonymous with environment-friendly vehicles. This car is a pop culture icon featured in several movies, TV shows, and a lot more.
Nissan Leaf was recently spotted testing in India with a Maharastra registered number plate. The Indian version of the Nissan Leaf will be powered by a 40 kWh battery capable of producing 148 PS of power and 320 Nm of torque. The Nissan Leaf Indian version will likely have a 400 km battery range. Hyundai Kona also uses a similar-sized battery with a 451 km of ARAI-certified range.
However, just like Hyundai Kona, the Nissan Leaf will be an imported product and will cost around Rs 30 lakh in India.
Seating Capacity: 5 seats
Expected Launch: 2022
9. Tata Tiago EV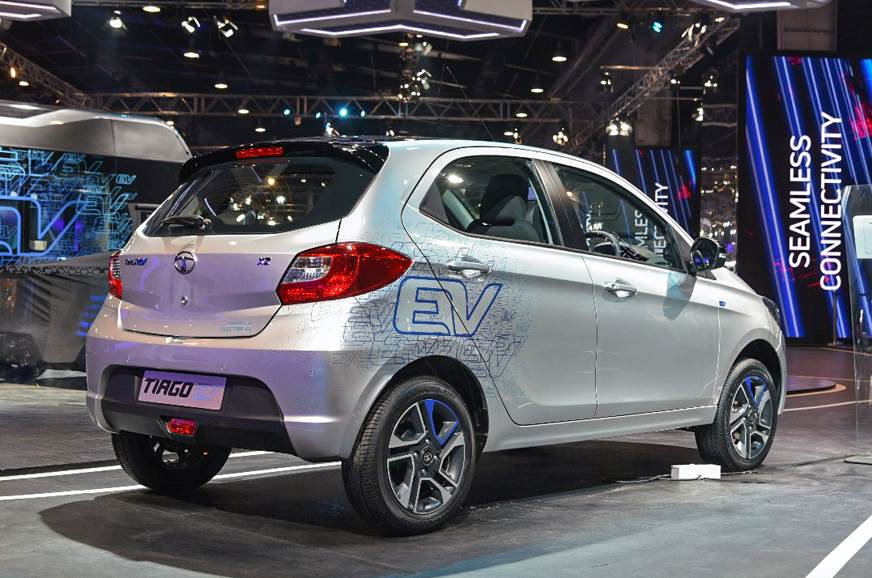 Tata Tiago might very well be the fourth undisclosed electric car from Tata motors expected to launch in the next 18 months. It was showcased during the 2018 Auto Expo alongside Tata Tigor EV.
Similar to Tata Tigor Electric, the Tata Tiago EV is also powered by an identical 16.2 kWh electric battery. The resulting battery range on the Tata Tiago EV will be higher due to the smaller size of the car.
However, unlike the Tata Tigor EV which can be rented using car rental services, the Tiago EV isn't available yet.
The range of the Tata Tiago electric range will be somewhere between 180-230 km after a full charge. The Tata Tiago EV will get charged up to 80% from zero in just 1.5 hours using fast charging. Conventional charging will take around 6 hours to charge the car for up to 80%.
Seating Capacity: 5 seats
Expected Launch: December 2021
10. Hyundai Electric Car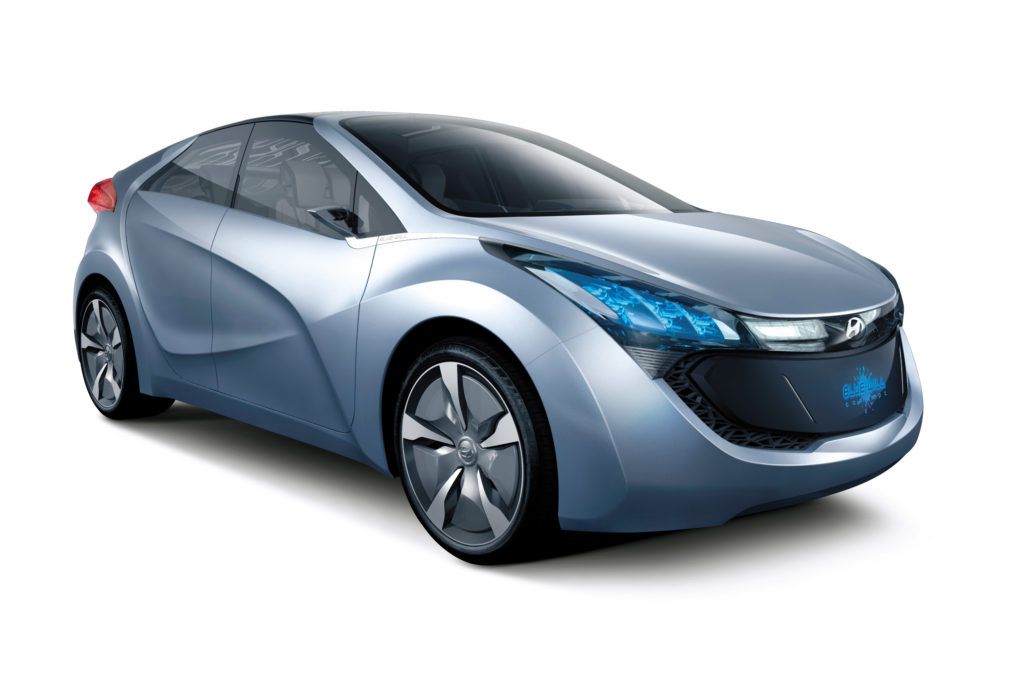 After the successful launch of the Hyundai KONA electric SUV in India, the company is also planning to invest a sizeable amount of funds to make an affordable electric car-focused for the Indian audience.
This unannounced vehicle will take advantage of the amazing battery management system of Hyundai KONA combined with affordable auto parts available in India. For instance, the Indian version of the Hyundai KONA electric SUV with a 39 kWh battery delivers 452 km of range while the same version offers only 238 km of range in other countries.
This is courtesy of the excellent battery management that Hyundai has utilized for the KONA. The company will likely employ the same technique to extract more juice out of the battery of its upcoming Indian-focused electric car.
Details about the upcoming Hyundai electric car are scarce at the moment, however, we do know that it will be more affordable than Hyundai KONA electric SUV, which is currently priced at Rs. 23 lakh after government subsidies.
Furthermore, Hyundai will make its upcoming electric vehicle as either a compact sedan or a mini-SUV to further cut down on cost.
Seating Capacity: 5 seats
Expected Launch: 2022
11. Renault Zoe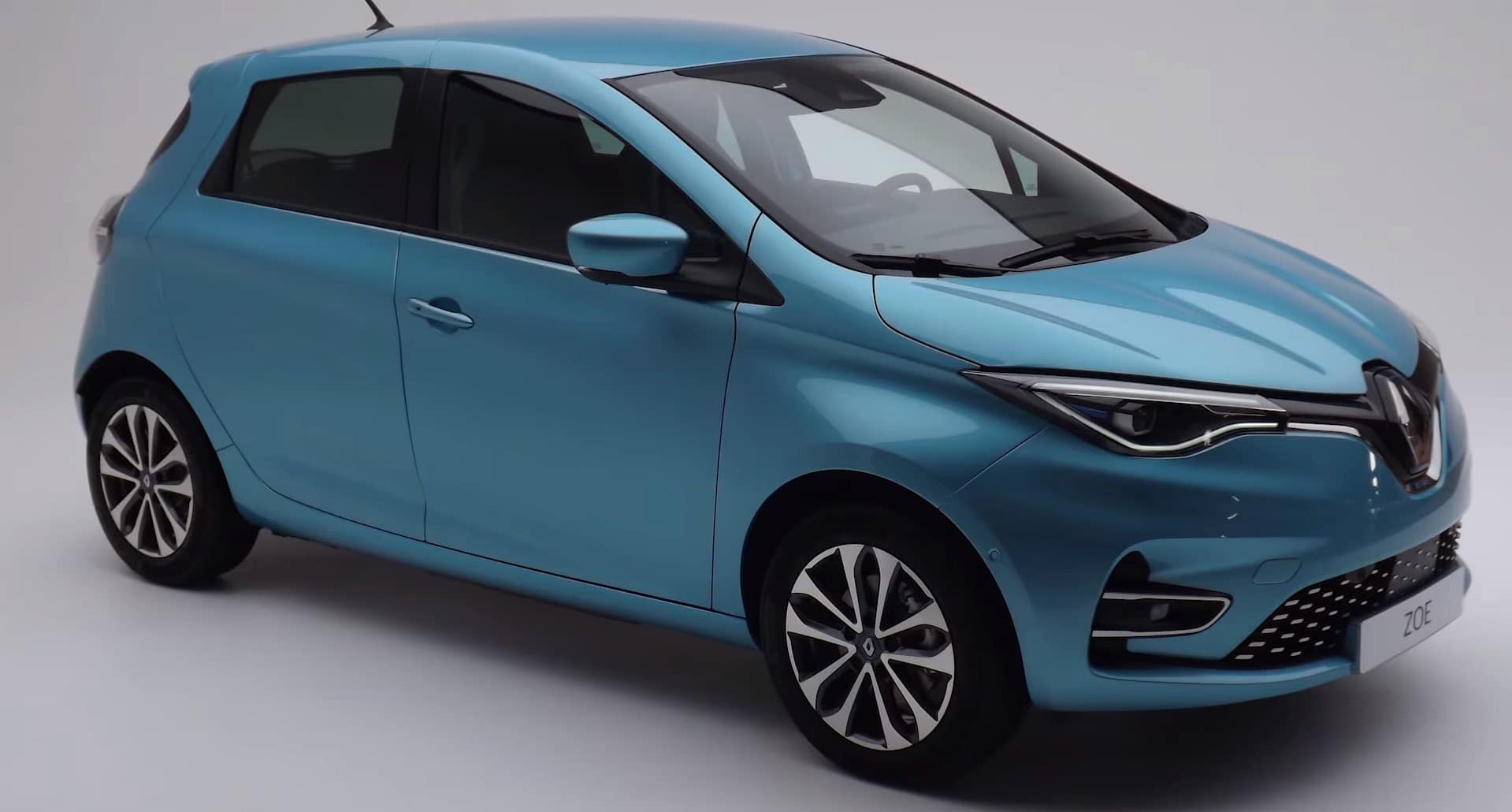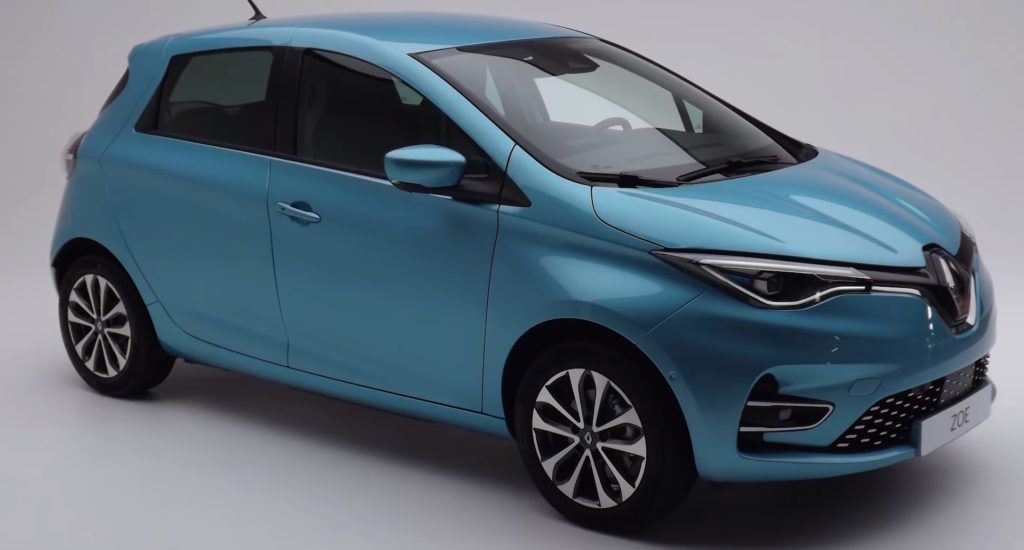 This electric car from the French Automaker Renault is already on sale in foreign markets. The Renault Zoe is an electric hatchback with a range of 390 km on a single charge. This car has received an update earlier this year and it features a host of new design changes. The Renault Zoe electric car features a 52 kWh battery that supports 50 kW DC fast charging. The 2020 Renault Zoe is powered by a 100 kW motor producing 245 Nm of torque. The car has a 0-60 mph time of under 10 seconds and a top speed of 140 km/h.
The Renault Zoe is yet to be confirmed for India. Recently Renault India CEO Venkatram Mamillapalle announced the company's plan to bring an electric SUV based on Triber-platform and one more electric vehicle to India. The former unknown Renault electric vehicle could be Zoe. Both of these cars will likely arrive by 2022, according to the company's CEO.
Seating Capacity: 5 seats
Expected Launch: Late 2022
12. Renault Triber Electric SUV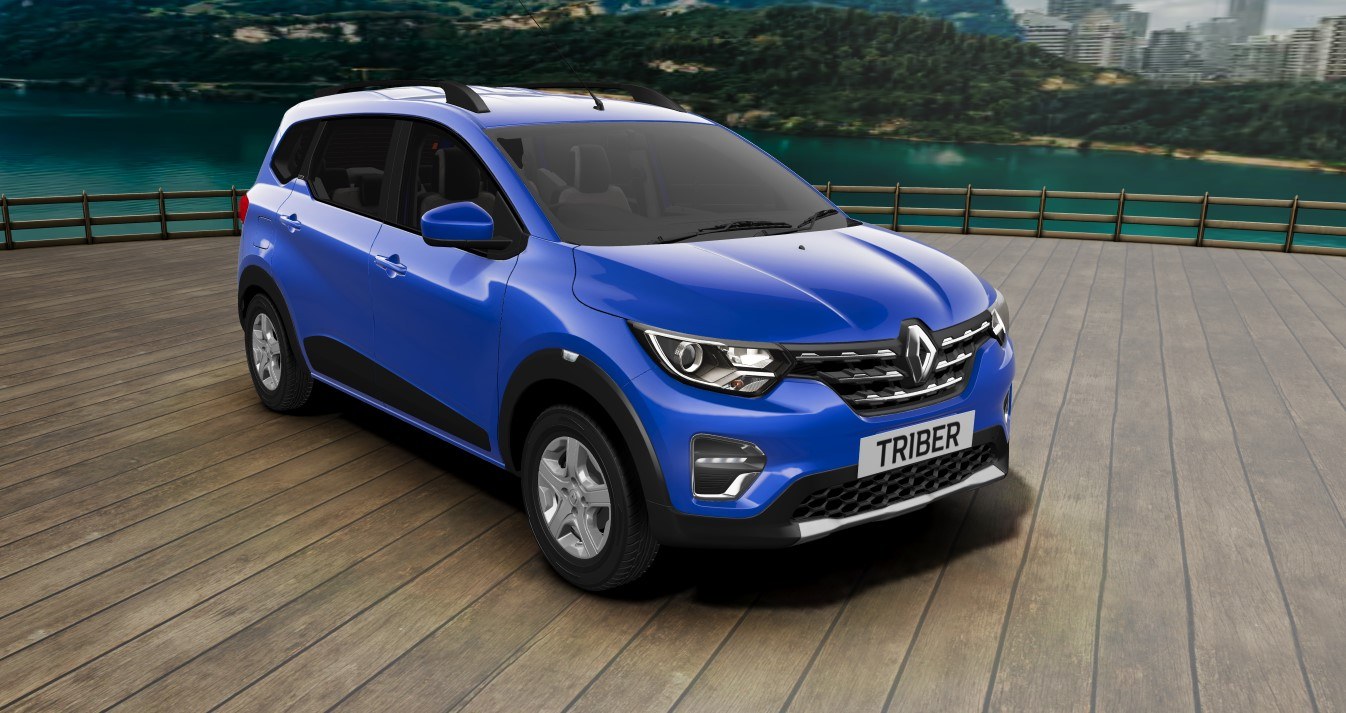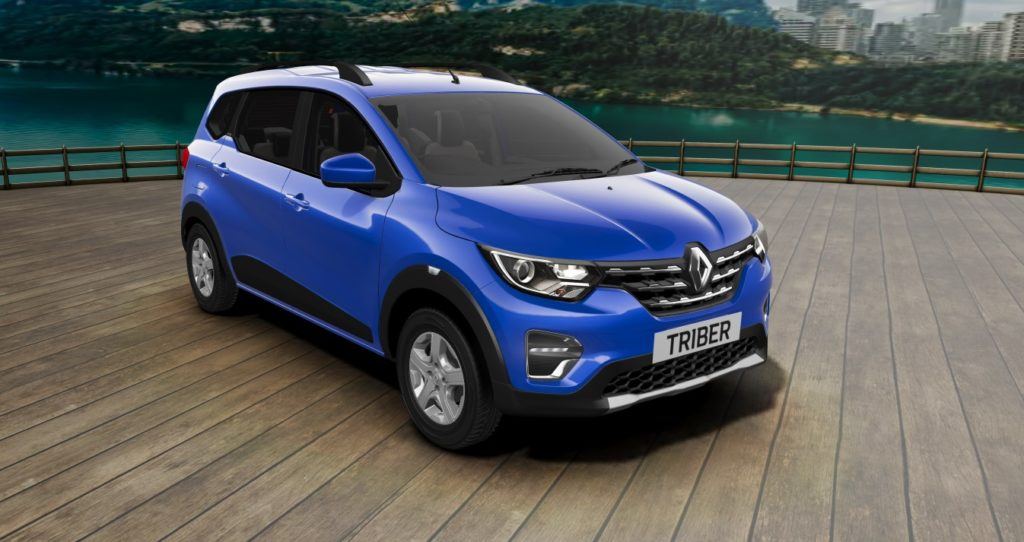 As confirmed by Renault India CEO, the Renault Triber Electric SUV will hit the market in 2022. Details are thin about the Renault Triber Electric SUV at the moment. It will be similar in design to the recently launched Triber with 7 seats and a spacious cabin.
The reason for not bringing electric cars to India right now is the lack of infrastructure. India is still devoid of the recommended number of electric charging stations. Very recently one EV charging station was opened in the Delhi-NCR region of Greater Noida.
So expect the automakers to increase their pace of launching electric vehicles as the country's EV charging infrastructure develops.
Seating Capacity: 7 seats
Expected Launch: Late 2022
Why You Should Wait For Upcoming Electric Cars In India 2021 And Beyond
The global market is shifting to adopt electric vehicles on a mass scale. The problem of air pollution and ever-improving battery technologies are some of the main factors behind this movement.
You can also check out our list of all the new electric cars worldwide to get a better idea of how the auto market is changing. The biggest EV disruptor, Tesla, has already forayed into the Chinese market and is about to enter India.
As we have seen, a lot of Indian manufacturers are also pouring in a lot of funds to accelerate EV production and adoption in the country. Several futurists and analysts have claimed that electric cars will become as affordable as normal cars by 2023 and dominate the market by 2026. Soon every one of us will be driving an electric vehicle, it's only a matter of time.
What Is The Best Electric Car To Buy In India?
Among the available electric car, we would recommend Tata Nexon, MG ZS EV, and Hyundai Kona are the best options. However, if you are looking for a premium electric car then go for the Audi e-tron.
Is Renault Zoe Coming To India?
As of now, it's not officially confirmed if the automaker is planning to bring Zoe to India or not. However, the French automaker announced that it's planning to start selling its electric vehicles in India. Since Zoe is the best-selling EV of the automaker, it's highly positive that it would make its way to the Indian market.