After teasing it for some time, General Motors has finally pulled the curtains off its electric pickup truck GMC Hummer EV. A few hours ago, the automaker did the digital world premiere of electric hummer and released its video on YouTube.
GMC Hummer EV has some insane specs, and the automaker is advertising it by calling it the world's first all-electric super truck. The first edition of Hummer EV will go on sale in fall 2021. It will be the top of the spec variant with 350 miles of electric range and a price of $112,595.
The lower spec variants will be launched in the following years and their prices will be as low as $80,000.
Let's tell you more about this EV and why GM is calling it an electric super truck.
Also Read: Epic Games To Develop UI Of Electric Hummer Using Unreal Engine
GMC Hummer EV: What's So Special?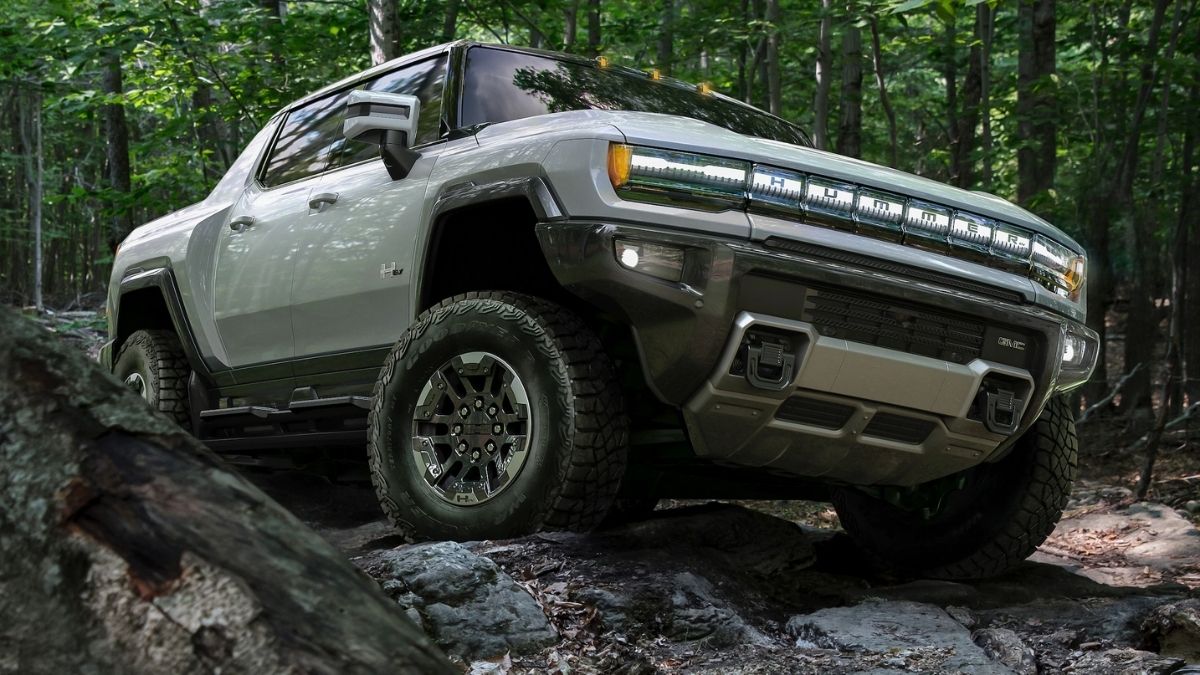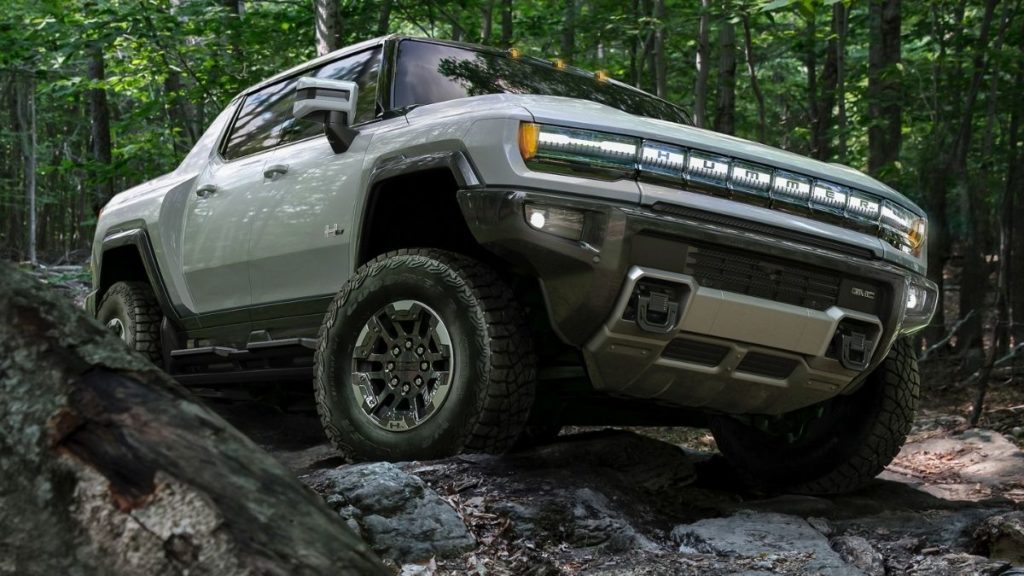 Performance And Range
Starting with the powertrain, the all-electric hummer boasts a 200 kWh Ultium Battery and three electric motors. For reference, this Hummer's battery size is more than twice of what you'd get in Tesla Model S (80 kWh). Anyway, backed by this battery, its motors can generate 986 BHP and a crazy 15,591 Nm of torque.
Hummer EV can accelerate from 0 to 60 mph in just 3.0 seconds, which is the same as Rivian R1T. Furthermore, with a 200 kWh battery pack in store, it can go as long as 350 miles (563 km).
Since the battery size of the Hummer is quite heavy, it will have an 800V architecture. As per the report, it can be charged up to 100 miles in just 10 minutes with a 350 kW fast DC charger.
Innovative Driving Modes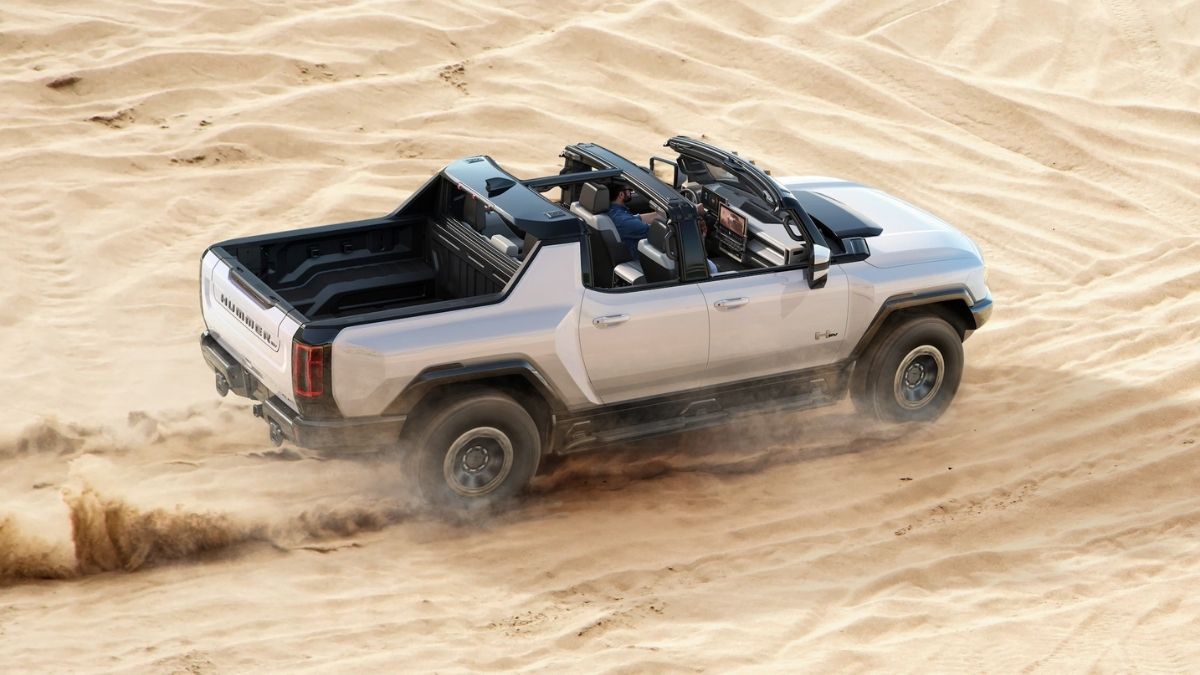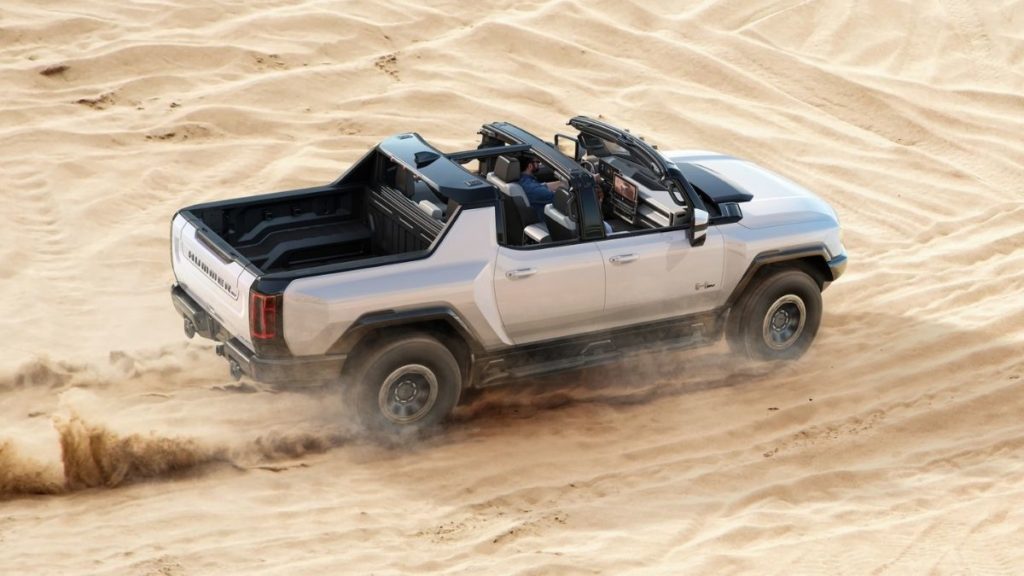 To establish its dominance in off-roading, engineers at GM have provided two impressive driving modes: Crabwalk and Extraction Mode. Crabwalk enables four-wheel steering, which means the rear wheel can turn up to 10 degrees in any direction. This allows the hammer to propel diagonally just like the crab does. GM claims it's a capability that no other truck in this segment possesses.
On the other hand, the extraction mode raises the truck by up to 6 inches. Thanks to the air ride adaptive suspension of the truck, this feature is very helpful in extreme off-roading conditions when there is a risk of scraping the bottom surface.
For the record, Hummer EV will be equipped with 35-inch Goodyear Wrangler tires wrapped over 18-inch wheels. For more enthusiastic riders, the company will offer 37-inch tires as well.
Hummer EV Is Equipped With Lots Of Next-Level Tech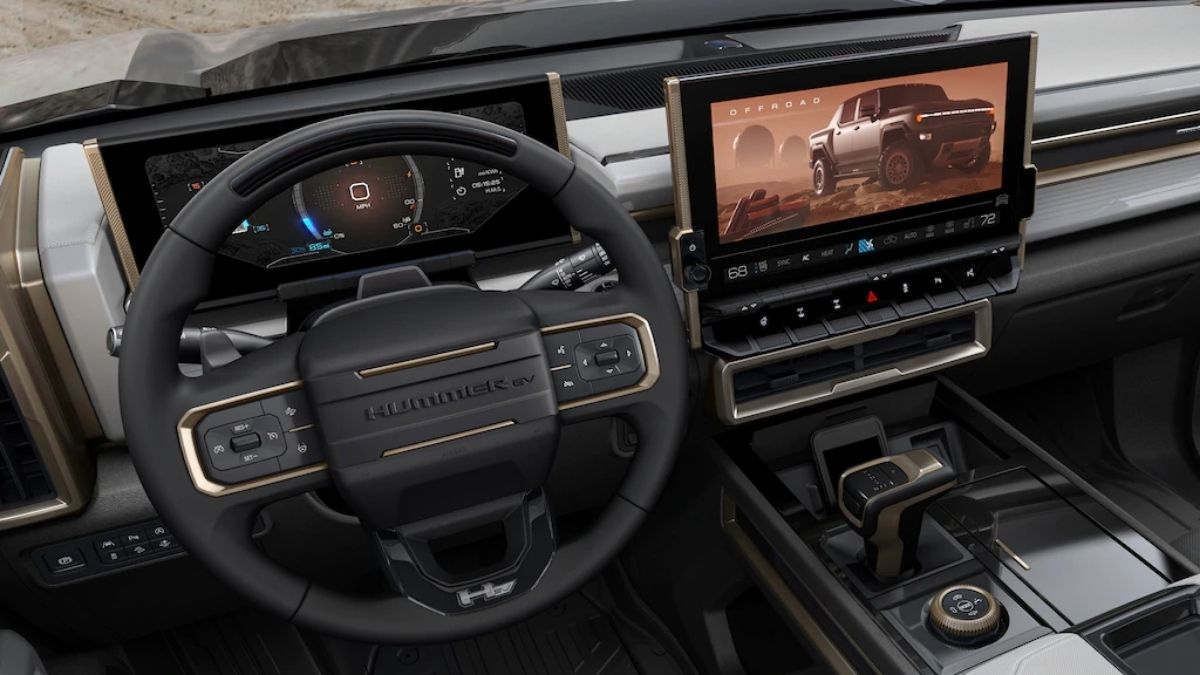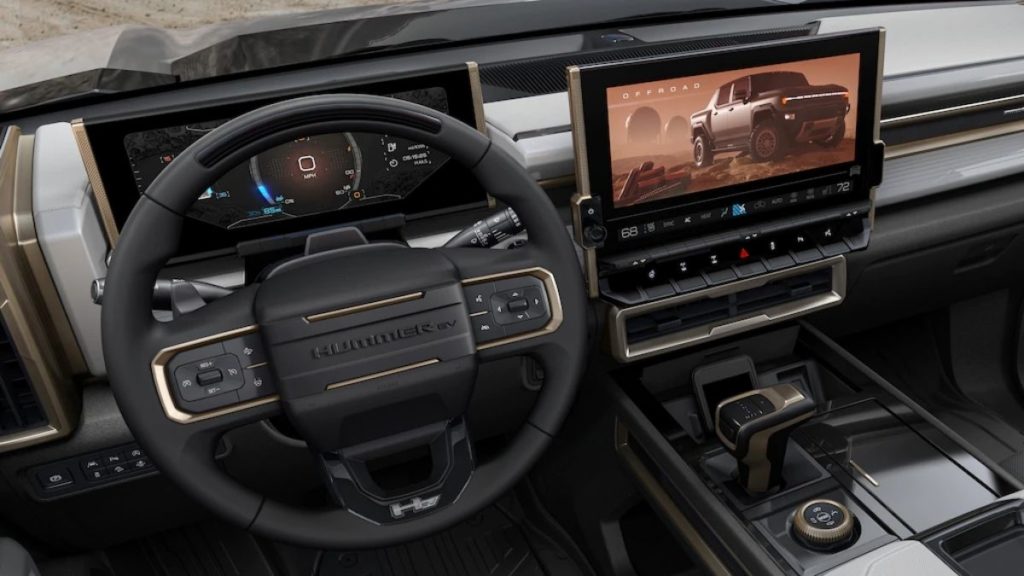 GMC Hummer EV is equipped with several underbody waterproof cameras to provide Ultravision. These cameras have the capability to provide over 18 camera views. GM says they are strategically placed to see beyond the skid plates and protected by replaceable lens protectors.
Apart from this, the company provides an infinity roof with modular sky panels. These roof panels are removable, and you can do it to experience the open world anytime you wish.
In addition, the automaker made the EV super comfortable by introducing Super Cruise. The system is incorporated with driver assistance technology for hands-free driving and automatic lane changes on compatible roads.
Furthermore, there are so many features like a 14 Bose speaker audio system and not to mention its luxurious interior that can easily make you woo.
Anyway, the reservations for this electric super truck are open and you can book from company's website.