Not many people know about the Lucid Air electric car but that doesn't make it any less special. Lucid Motors, the car manufacturer, is on a mission to deliver luxurious electric cars with performances to match.
Their brand new vehicle, the Lucid Air electric car features 400 miles or 650 km range, completely luxurious interiors and a relatively affordable price of $100k.
Lucid Motors is backed by Saudi Arabia's sovereign wealth fund, which also backs Uber, the taxi-hailing service. Using the $1 billion worth of investment, the company is ready to begin the production of the Lucid Air electric car at their plant in Arizona.
Initially, Lucid Air will be available in two models, a $60,000 variant featuring 400 BHP and 240 miles or 386 km of range, and a $100,000 variant that produces 1,000 BHP and delivers 400 miles or 649 km of range.
There is also the rumor of a $165,000 launch edition in the works.
Here's everything else you need to know about the Lucid Air electric car.
Lucid Air Electric Car: 1000 BHP Luxury On A Budget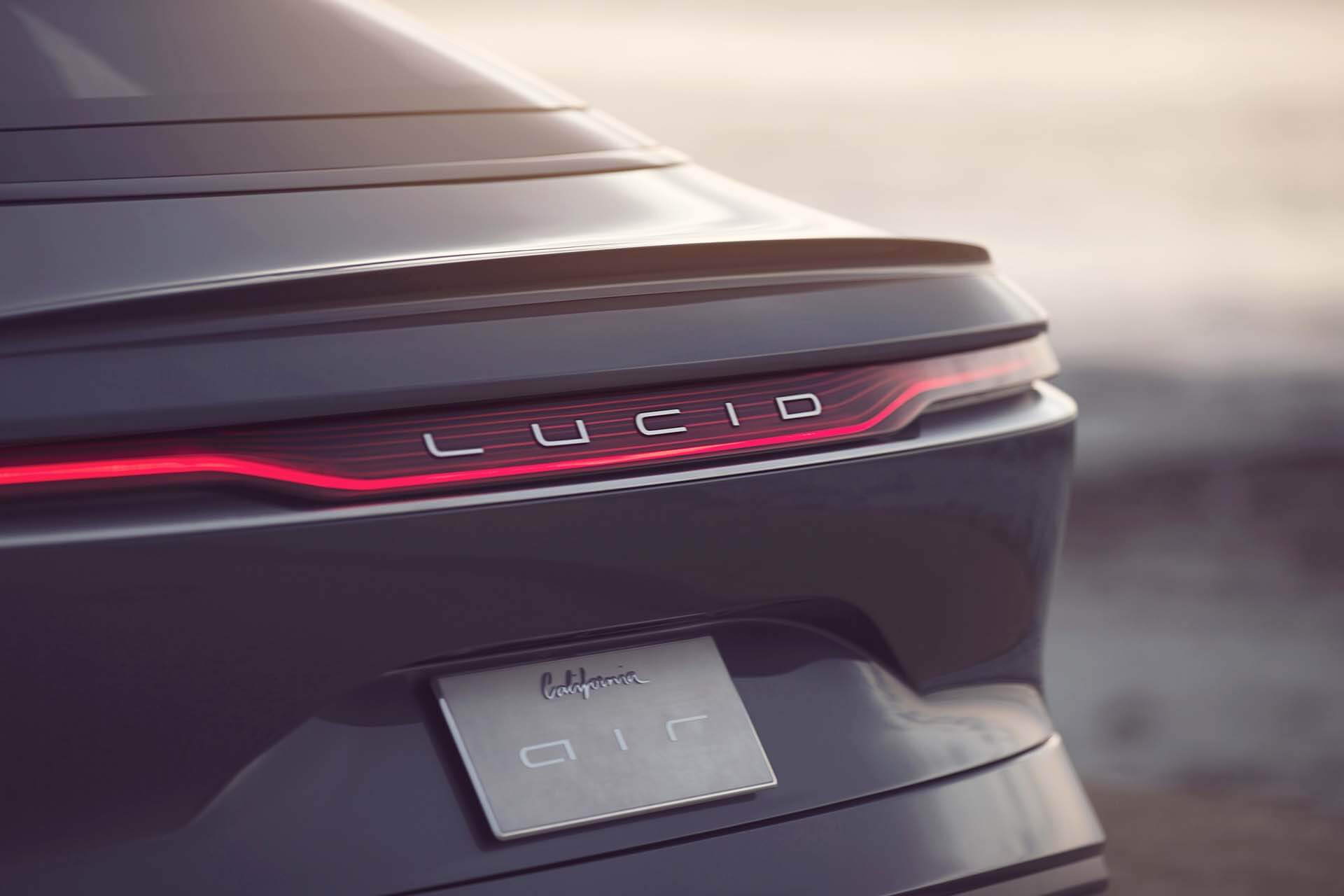 Lucid Motors was founded in 2007 and back then it was known as Atieva, and mainly manufactured batteries. Lucid has been working quietly in the background for the past several years. One of their greatest achievements is the development of battery cells used in Formula E racing cars in collaboration with Sony.
With such a high level of expertise, the company began work on its own first electric car, with the help of Peter Rawlinson, a British engineer who has previously worked on the Tesla Model S.
According to him the advancements in the Lithium-ion technology has made us rethink how to design our cars. The electric motor which produced 600 HP is way smaller than a gasoline engine.
"It just occurred to me, can we reimagine the whole layout of a vehicle to really capitalize on this miniaturization," said Rawlinson. That's why the Lucid Air electric car features using the "Space Concept."
Meaning the car is roomier on the inside, thanks to the small power train while being smaller in terms of external dimensions. The Lucid Air electric car offers more space than even a bigger conventional sedan.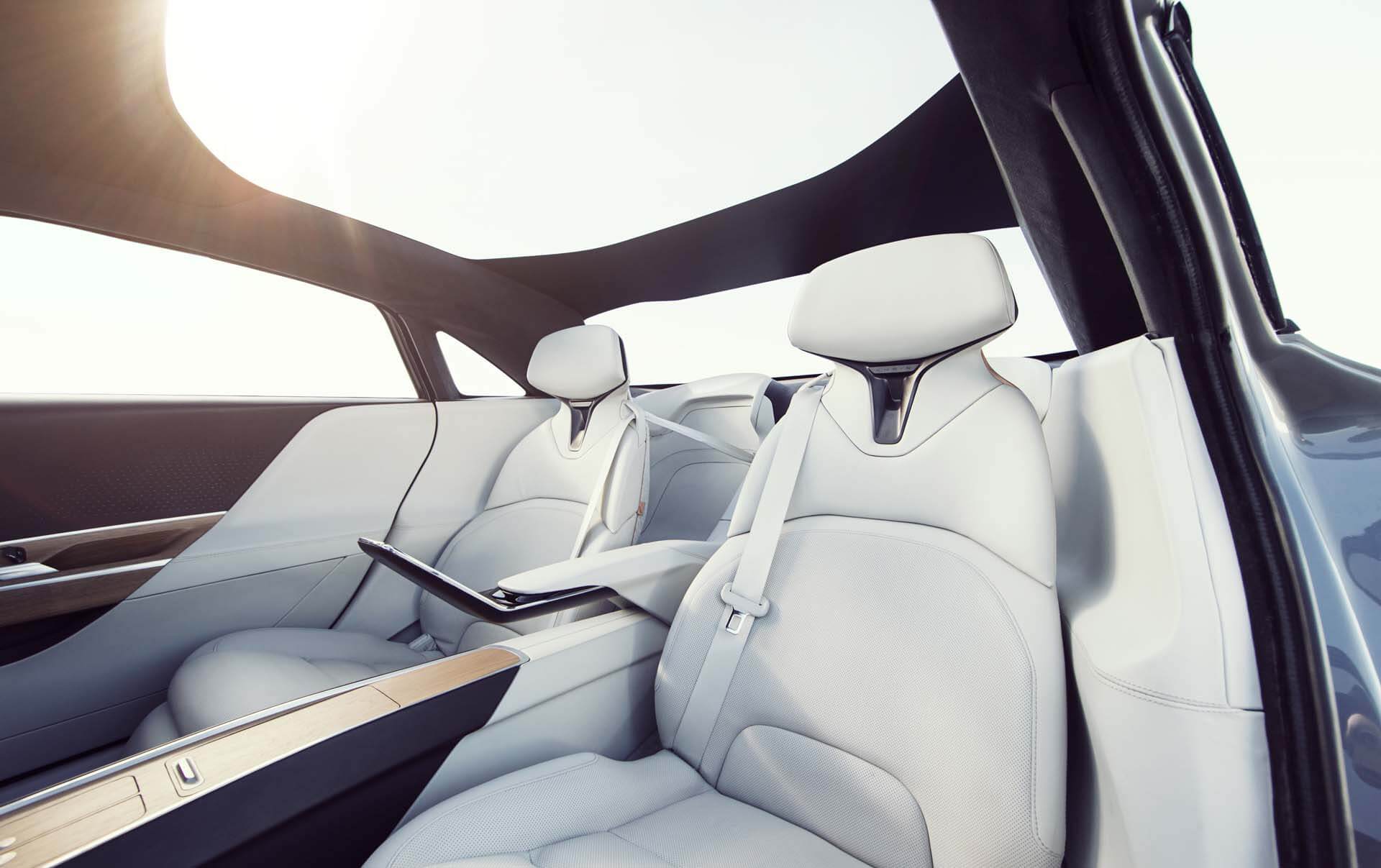 Comfort and luxury are paramount inside the Luxury Lucid Air EV, which is why the interior of the car is full of screens. The rear seats can be lowered down completely and are accompanied by their own set of touch screens, one near the armrest and the other one above near the passenger's head.
"For Lucid, efficiency is the king, it's the holy grail," Rawlinson said while commenting on the high battery range of Lucid Air electric car. According to him, Lucid Air delivers around 4 miles/kWh, with a total range of 400 miles.
Rawlinson wants to go even further by increasing this range to 500 miles by delivering 5 miles/kWh. Also, keep in mind that the range mentioned here is EPA certified, meaning it is much closer to real-world testing.
In a world where everyone is going after SUVs and crossovers, Lucid is sticking to sedans. and evolving it in the process. According to Derek Jenkins, VP of design Lucid Motors, "Cross over and SUVs are successful because they've had a period of about 20 years of rapid growth."
"Sedans are not dead, it hasn't evolved with time," he added. The folks at Lucid Motors are trying to redefine what a sedan can do with the help of electrification. But Lucid will be making SUV crossovers in the future, Jenkins confirmed.
Lucid Air electric car will feature some form of autonomous driving, but ultimately it will be a driver's car. "We still want to celebrate manual driving," said Jenkins.
In terms of handling and performance, the Lucid electric car will have air suspension and a low center of gravity for better cornering.
Lucid Air Electric Car: Will It Rival Tesla Model S?
The Lucid Air electric car by far seems like the most worthy competitor to the Tesla Model S in terms of range, price to performance ratio and overall luxury. Both cars come in around $100,000 and feature a high electric battery range of 370 miles (Model S) and 400 miles (Lucid Air).
As earlier mentioned, sedans are a dying breed therefore, a number of great options in the sedan market in the form of innovative products could ultimately increase the sales of the entire segment.
With the continuous improvement in lithium-ion technology, we will finally see an end to the range-anxiety.
Lucid Air electric car is scheduled for launch at the end of next year in the US with a 2021-2022 launch in Europe and later on in China.