It's great to have options in life, if you don't like the looks of the Tesla Cybertruck then you can choose the next best thing, a Neuron EV Electric car or pickup-truck, I mean it can be anything that you want. I'll explain.
The Neuron EV is an American electric vehicle manufacturing company. They released their Tesla Cybertruck killer well before the official Cybertruck launch and managed to gather a generous amount of well-deserved buzz.
It's because the Neuron EV T-ONE electric pickup truck is a modular vehicle, meaning it can be transformed into a tractor, a camper van, a dump truck and anything else that you can imagine.
Neuron EV is marketing its T-ONE electric pickup truck as a real Tesla Cybertruck by allowing customers to design their own custom design vehicle. A November reveal date from the Neuron EV confirms that their intention is to go after the Tesla.
The only difference between Neuron EV and Tesla is their approach to vehicles. The former is focused on building modular utility vehicles only while Tesla builds everything from electric sedans to electric semis.
So does the Neuron EV electric pickup have what it takes to be the real Tesla Cybertruck killer? Here's what you need to know.
Tesla Cybertruck Killer: Neuron EV Electric Car Truck Specs, Features, Modular Design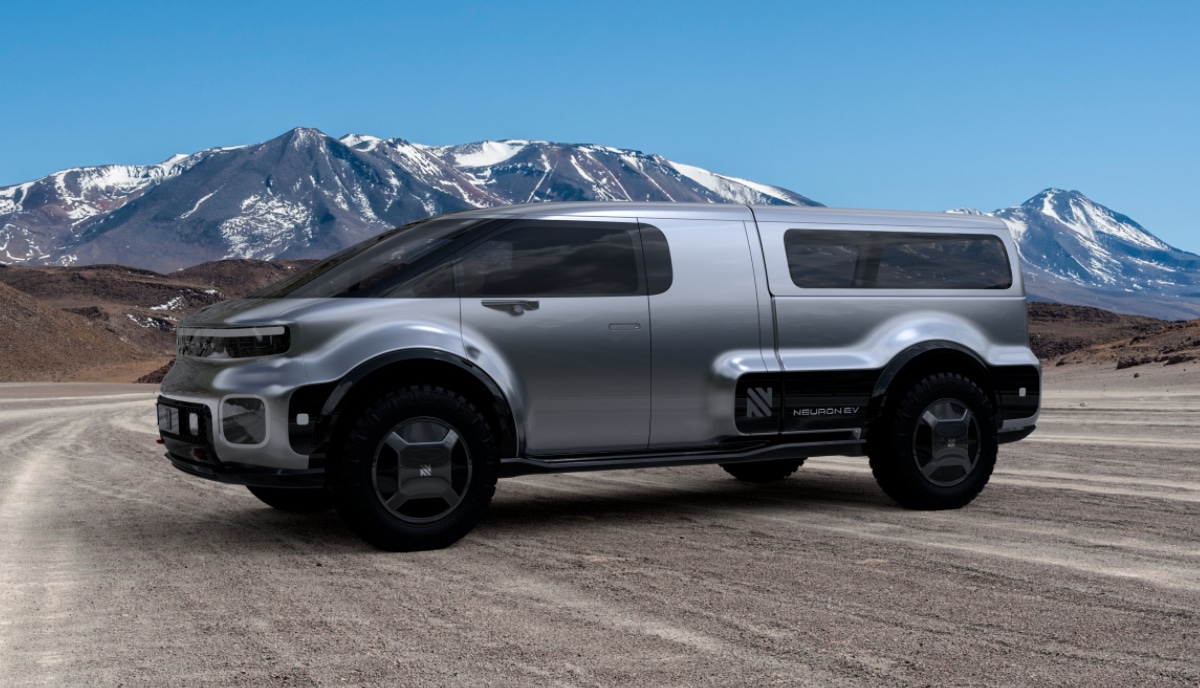 Starting with the design, the T-ONE electric pickup truck looks very 'modular.' From the exterior, it looks similar to the usual crop of pickup trucks like the Ford-F150, Dodge RAM, etc.
It has a long hood, a traditionally designed bed, and big wheels. The front and rear of the T-ONE electric pickup are filled with LED light strips. In terms of utility, this electric pickup has dual tow hooks at the rear.
However, the similarities stop there because almost every major component of the Neuron EV electric pickup can be changed or modified. The T-ONE electric pickup truck is available in different forms and each one has its own name. The T-ONE B is a pickup truck while the T-ONE L is a type of camper/pickup truck hybrid with an extra side compartment.
The T-ONE V and T-ONE C are camper vans and dump trucks respectively. The Neuron EV T-ONE electric pick up has been designed in such a way that its bed can be modified to accommodate an extra two seats, a dumper or even a hook attachment for farm plough.
In terms of interior, this electric pickup truck offers different options for seat leathers, dashboard materials, and seating arrangements. You can opt for a middle seat driving arrangement, kind of like a McLaren F1 or a traditional driver's seat. Similarly, there's an option to choose either wood or aluminum as your dashboard material.
Speaking of dashboard, it has a total of three screens to display every type of information. A full-fledged Android operating system will likely power the hardware in the car as it is becoming the norm in electric cars nowadays.
The wheels of the T-ONE electric pickup truck are completely closed off for better aerodynamics and customers can choose different colors for the wheel cap.
In terms of the performance of the T-ONE electric pickup truck, no information is available as of yet. However, my guess is that it'll likely sport a big 120 or 130 kWh lithium-ion battery capable of delivering at least 300 miles of range.
Since it is an electric pickup truck, we can expect a 0-60 mph acceleration time of under 7 seconds and an electronically limited top speed of 120 mph to save the battery.
Another feature which the T-ONE electric pickup truck could have is electronic steering. Since you can place the steering in the middle and conventionally, it makes sense to have electronic steering for even greater modularity.
Tesla Cybertruck Vs Neuron EV T-ONE Electric Pickup: Which One Should You Buy?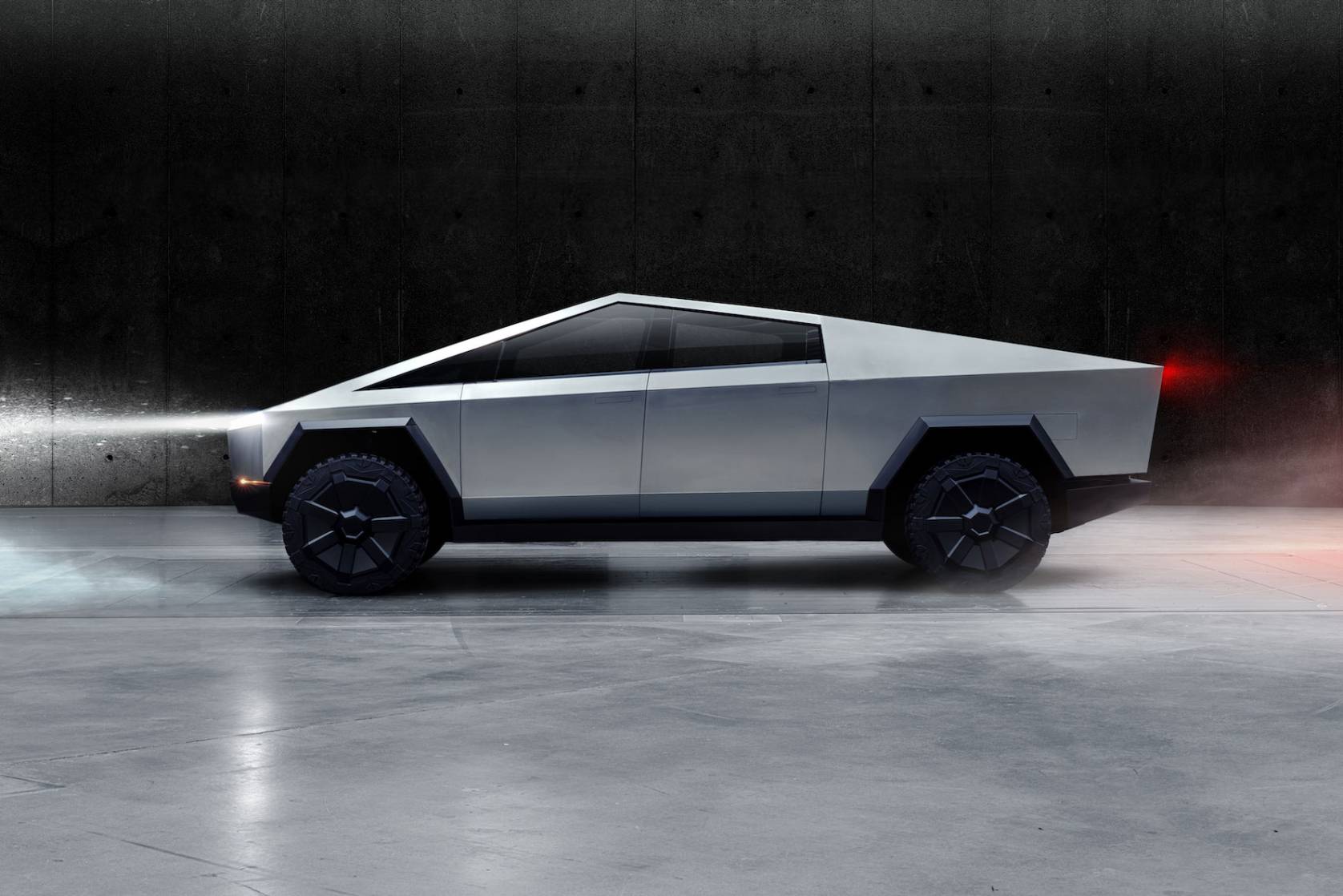 The Tesla Cybertruck has a very polarising design. You either hate or totally love it, that's not the case with Neuron EV T-ONE electric pickup truck. With its conventional design and electric powertrain, it can surely attract core pickup truck buyers who lack any good option in the EV space.
If you're a fan of Tesla Cybertruck, there's a high probability that the design of the T-ONE electric pickup truck might not be appealing to you. For everyone else, the T-ONE electric pickup truck offers great functionality and features for your everyday needs.
Still, if you want to make a reservation for this truck then I'd suggest that you wait for a little bit until the specs like the battery range are revealed.