Until now, we have known this car as the Rimac C_Two; however, it finally appears as the electric hypercar Rimac Nevera with a mighty price tag.
Rimac Nevera was first showcased at the Geneva Motor Show in 2018 as the C_Two. However, it took almost three years for the Croatian automaker to unveil the production model of this electric hypercar.
Although it appeared late but is still masculine, here is the all-new Rimac Nevera with amazing looks, luxurious appeal, and insane specifications.
Rimac Nevera Electric Hypercar: Specs And Price
Rimac Nevera is a two-seater, all-electric hypercar. Being a premium product, only a limited number of vehicles will be manufactured in its initial stage.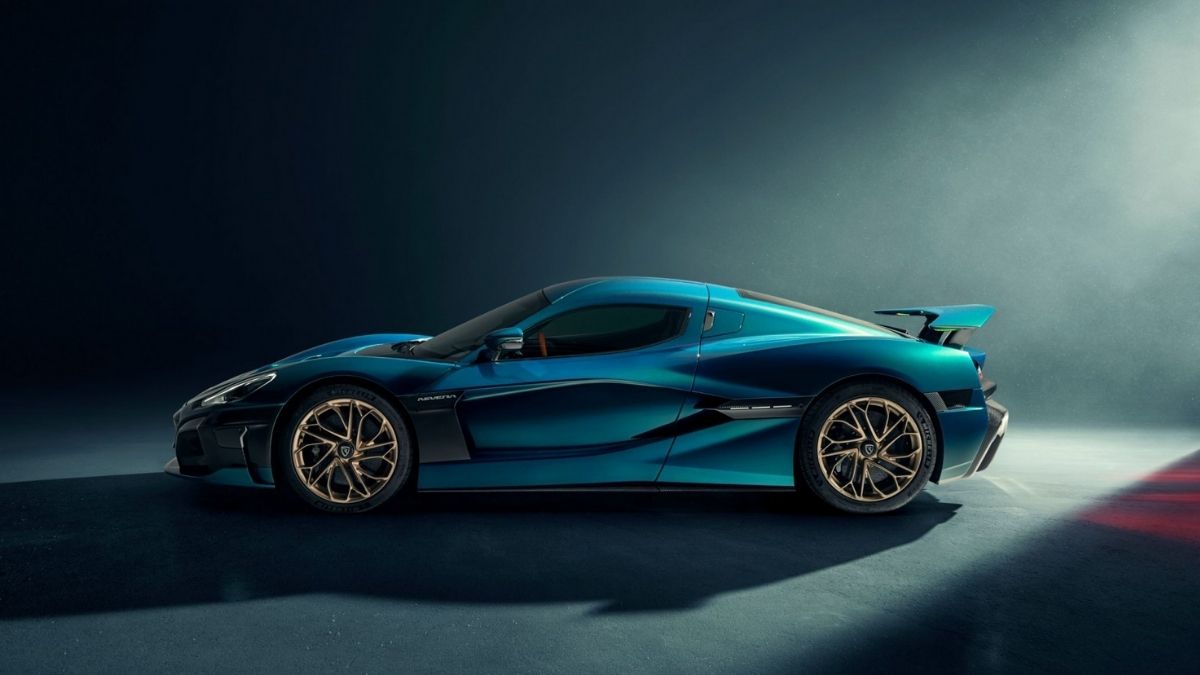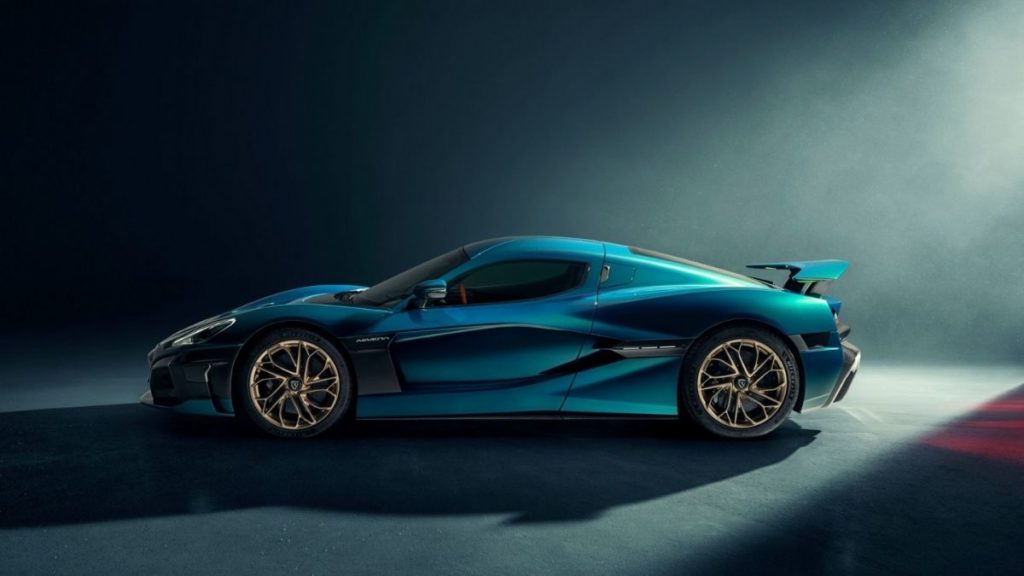 Battery And Electric Range
Rimac Nevera features a 120 kWh H-shaped indigenous lithium battery pack integrated with carbon fiber monocoque. Moreover, it can also offer a WLTP ( Worldwide Harmonized Light Vehicles Test Procedure ) certified driving range of up to 341 miles (550 km) with this battery pack.
Performance
The Croatian electric hypercar Rimac Nevera comes with a setup of quad motors. The front two motors are rated at 250 kW, whereas the rear motors are 450 kW each.
With that said, Nevera will generate a massive 1914 HP and 2360 Nm of torque.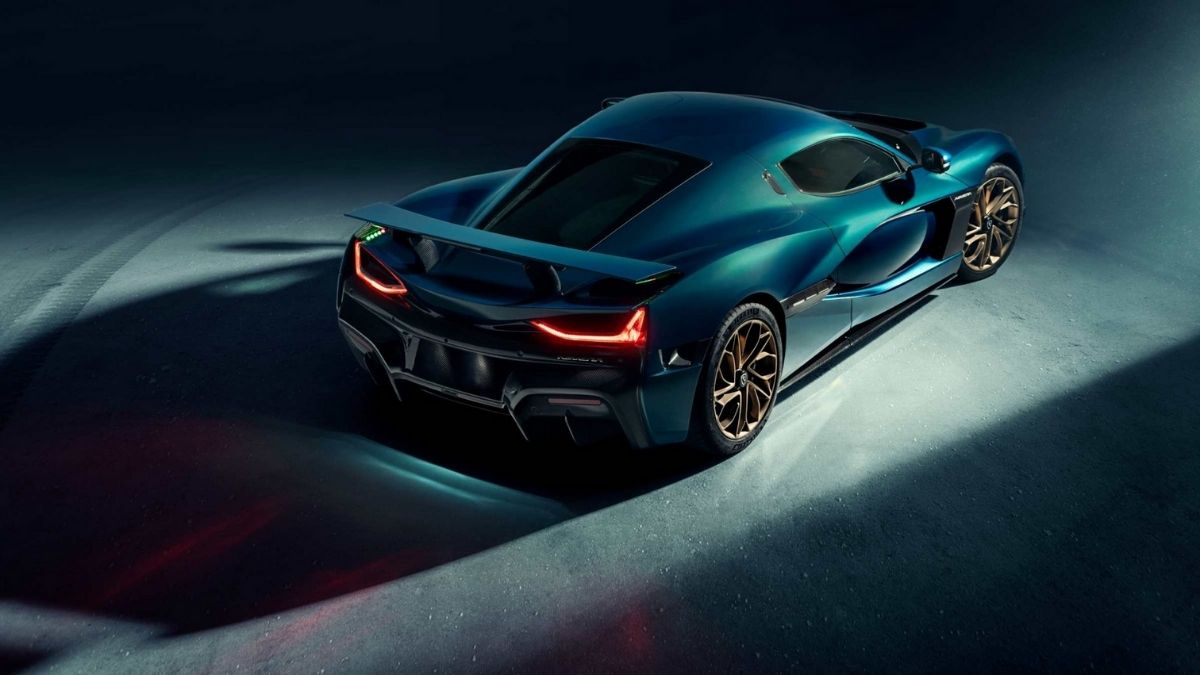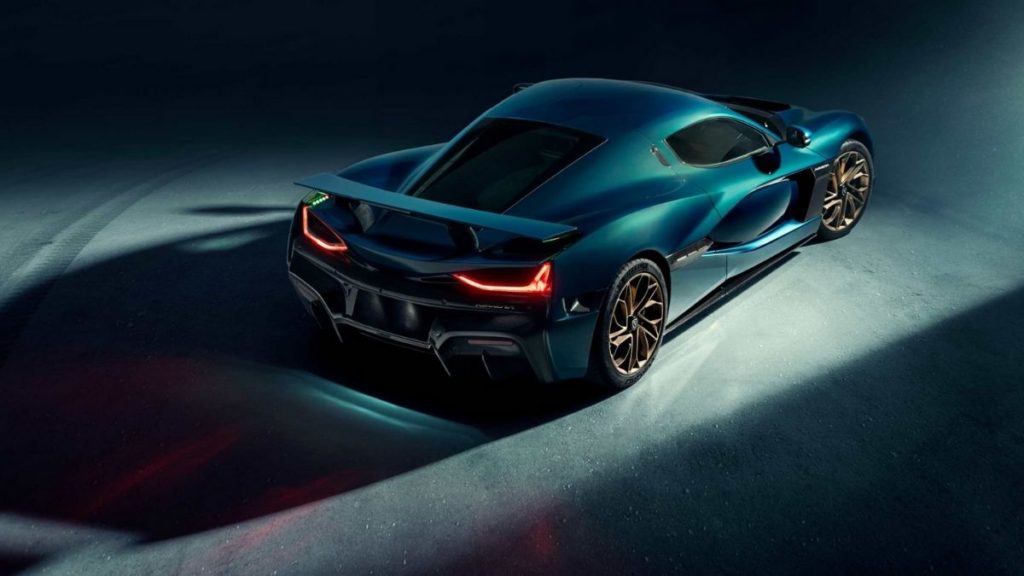 To control such an insane amount of power, Rimac developed an all-wheel torque vectoring system. The system will act as an electronic stability program (ESP) and a traction control system (TCS).
As per the automaker, the software can make over 100 calculations per second to tailor the torque level to achieve the desired driving style.
Rimac Nevera Acceleration
A 120 kWh battery pack and a quad motor setup will allow Rimac Nevera to sprint from 0 to 60 mph in breathtaking 1.85 seconds. That means it'll be quicker than both Tesla Roadster and Model S Plaid+.
In addition, it can accelerate from 0 to 180 mph in 9.3 seconds and quarter miles in just 8.6 seconds. With this, it'll be one of the quickest electric cars in the world ever made.
Rimac Nevera Top Speed
If we believe the figures Rimac claims, it'll be the fastest electric car in the world. Rimac says that Nevera can achieve a top speed of 258 mph (412 km/h), which none of the electric cars so far, including the prototypes, could achieve.
Safety Features And Interior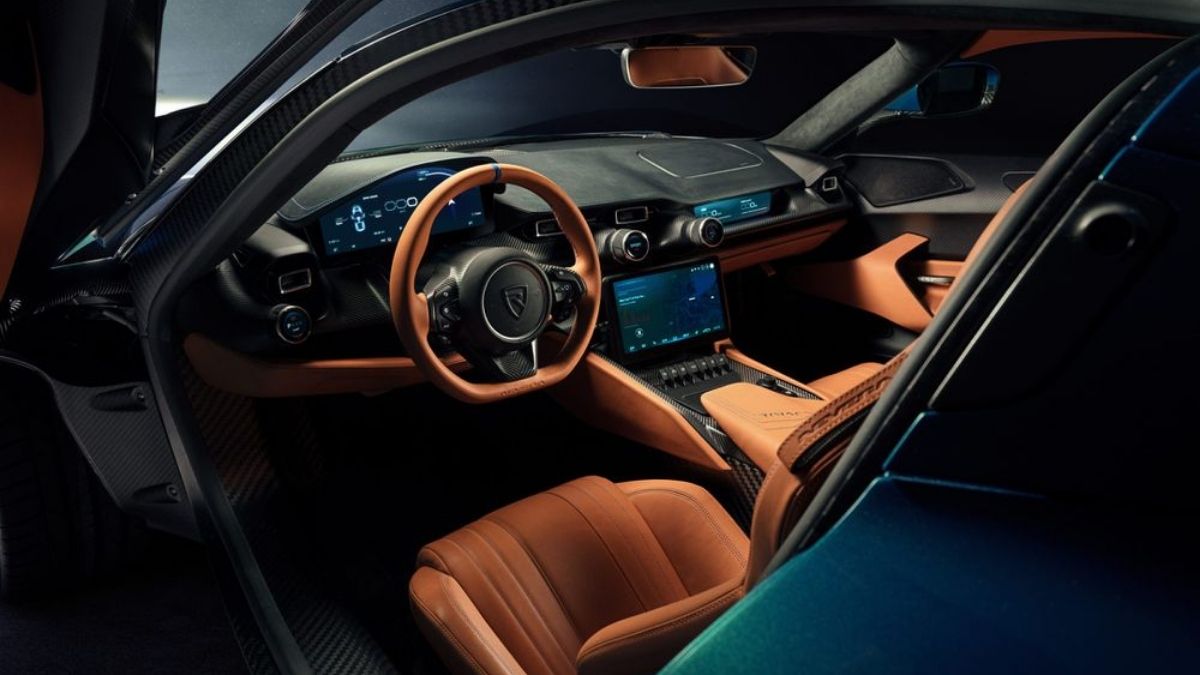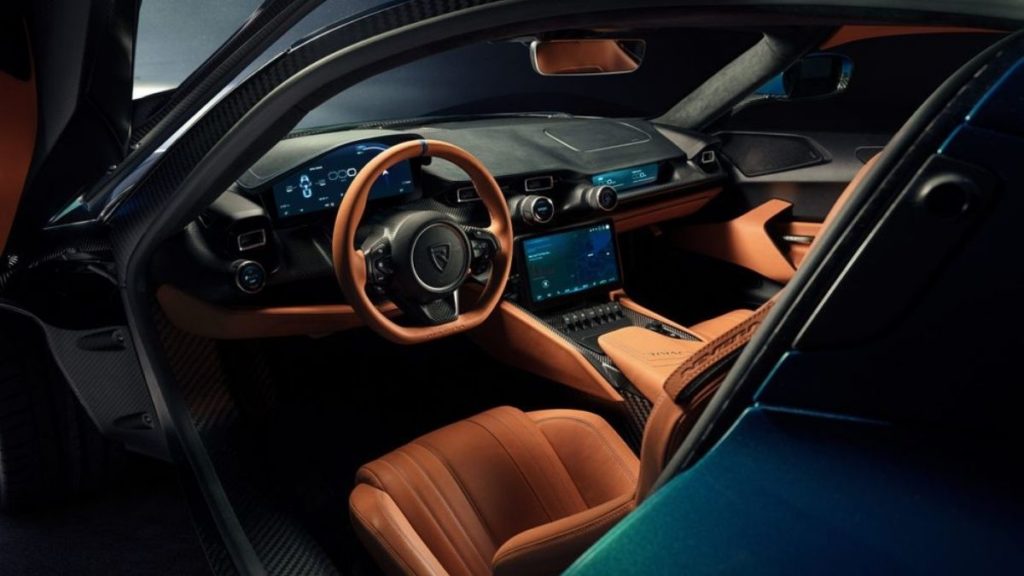 Inside the car, there are three display screens: a big HD touchscreen at the center, a driver's information display, and one even for the passenger.
In addition, there's a mobile app that tracks live data and allows you to download telemetry for analyzing driver's performance. The seats and upholstery feel elegant made with the finest materials.
Speaking of safety features, it is evident that a better build quality lays the foundation for any safest vehicle. Rimac Nevera offers front as well as side airbags for the driver as well as the passenger.
There is also a Torque Vectoring system with traction and stability control, ESP, and ABS. Further, its advanced driving assistance system (ADAS) hardware is equipped with 12 ultrasonic sensors, 13 cameras, and 6 radars.
Rimac Nevera Price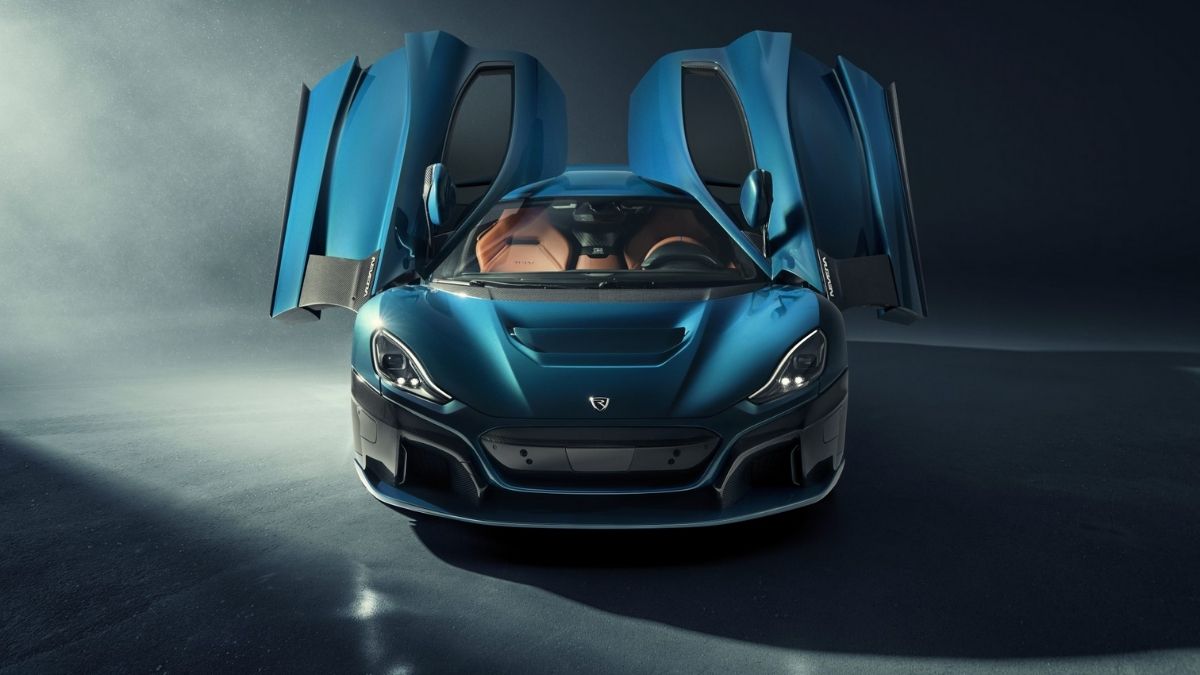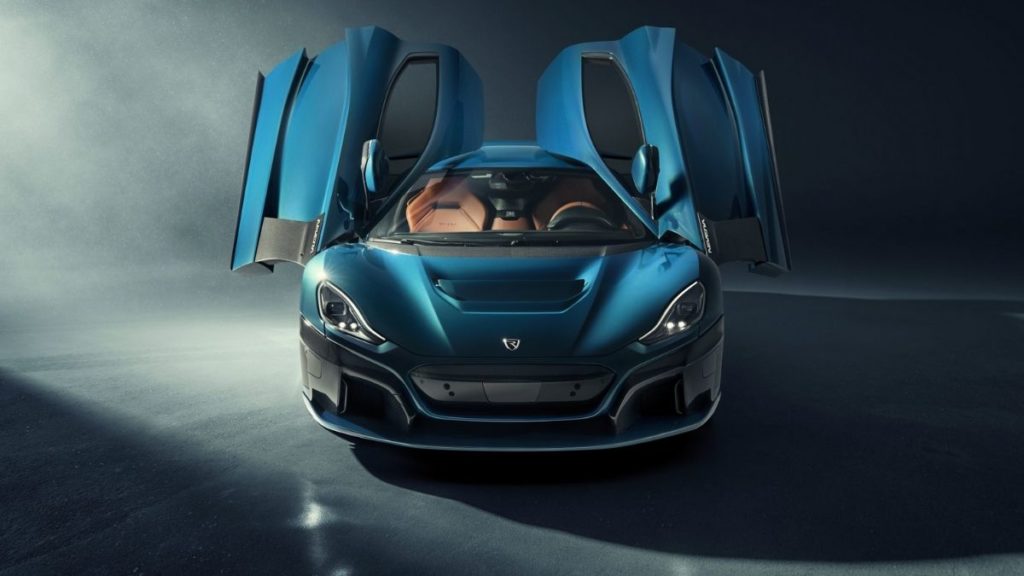 Rimac Nevera is a luxury hypercar; hence, it comes with a hefty price tag of $2.4 million. Since it's a premium edition, the automaker will only manufacture 150 units.
However, the owners will have the privilege of customizing the design accordingly. Rimac says each buyer will be invited to Croatia to design the car according to their desire.
To ensure transparency, the founder, Mr. Mate Rimac, will personally test each unit built. Rimac Nevera seems like a pretty car. However, it would be better if it could be a bit affordable.