The number of apps in the Google Play Store has grown to around 2.8 million by September 2019. Meanwhile, there are multiple apps with the same functionalities.
So, instead of trying all of them, we have saved you some time by compiling this list of best free and paid Android apps of all time. These are also some of the essential Android apps that you should have on your Android device in 2019.
Note: We have made this list considering user ratings, app features, and popularity. You are free to choose any other alternative app that suits your needs.
Best Android Apps You Should Use In 2019
1. Nova Launcher
Also featured in: Best Android Launchers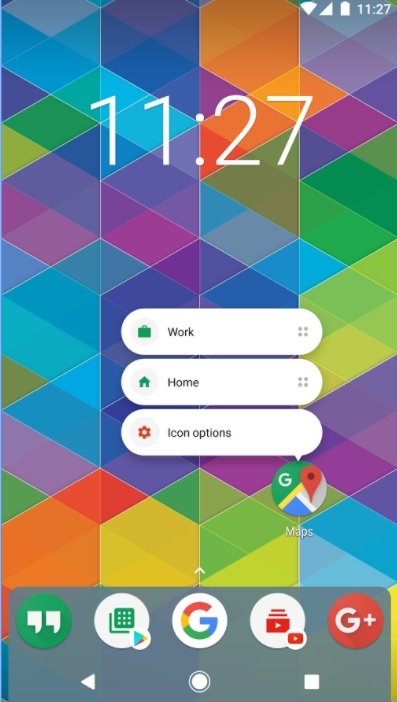 Nova Launcher is one of the best Android launchers residing on the Play Store for many years. The launcher is smooth, fast, lightweight, and comes with tons of customizations. Also, there are numerous icon packs available in the Google Play Store to change its looks.
Nova Launcher supports app-drawer customization, has a scrollable dock, notification badges, folder and icon customization, and packs around a dozen gestures for easy navigation. The launcher app is free to download, but its prime version unlocks a lot of other features including some locked gestures.
2. SMS Organizer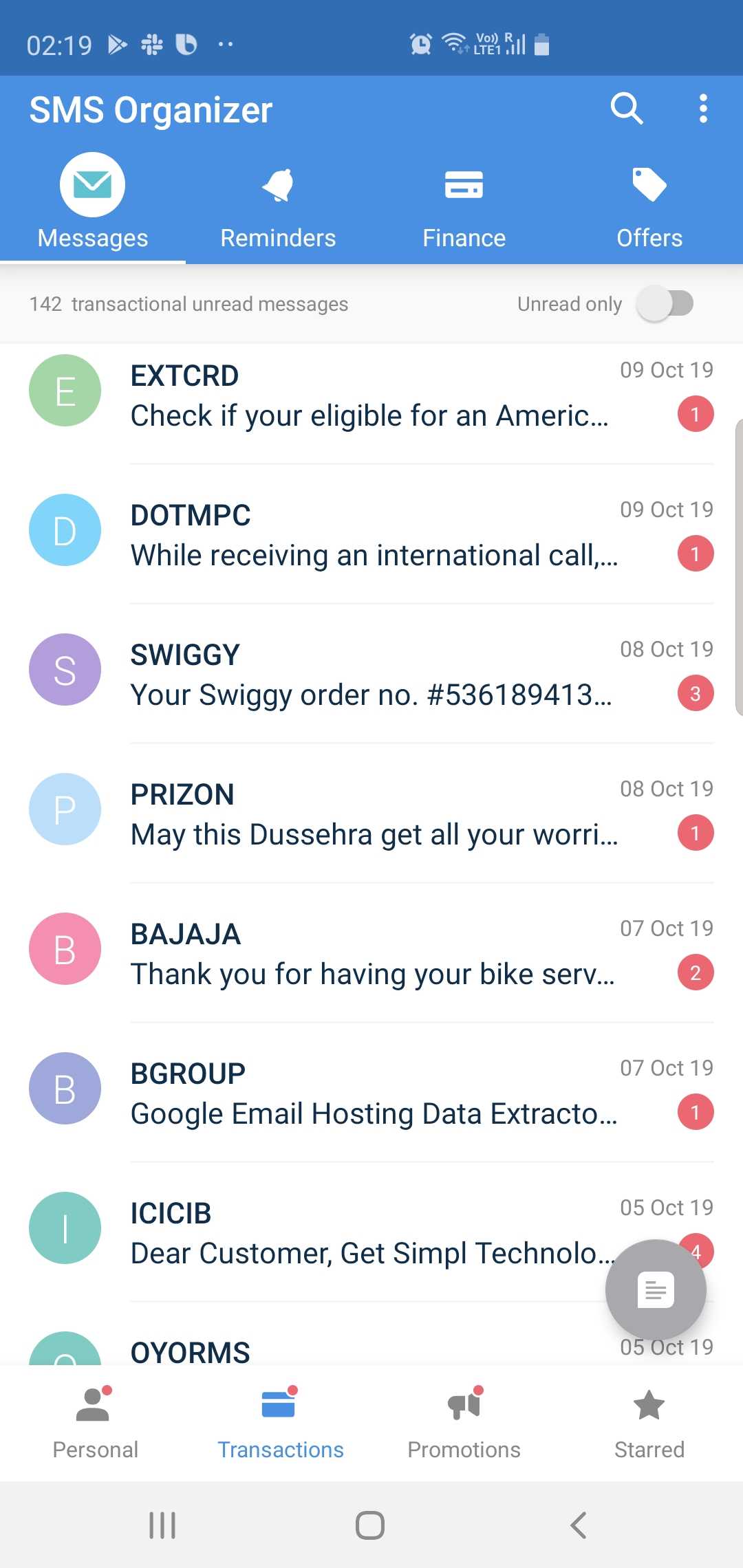 If you're living a country like India and SMS is still a thing then you should add this one to your must have Android apps collection. SMS Organizer is made by Microsoft and the app turns out to be a great help when it comes to efficiently manage the loads of unwanted texts that people recieve all day.
You get everything from a tabbed interface, dark theme, intelligent sorting, reminders about bookings, PNR status, SMS backup & restore, and much more. All in all, the SMS Organizer app deserves some space on our devices.
3. Swiftkey
Also Featured in: Best Android Keyboards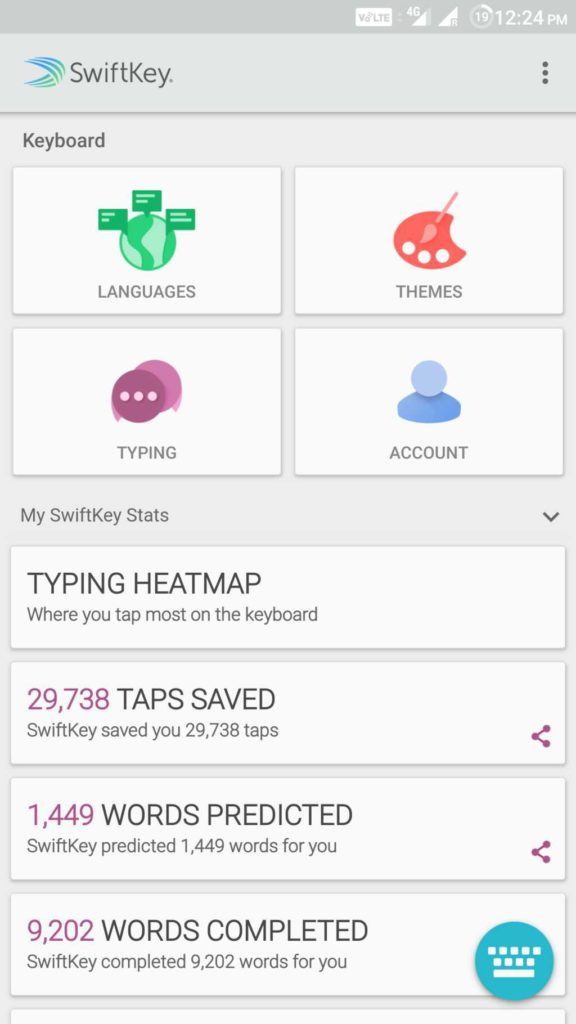 SwiftKey keyboard is trusted by over 250 million users worldwide. It uses artificial intelligence that enables it to learn and satisfactorily predict what the user intends to type.
Swiftkey features autocorrect and gesture typing for faster input. Moreover, there is an inbuilt GIF search engine, a wide range of themes, and is an excellent keyboard for bilingual folks.
Swiftkey does not store information from password fields and sensitive information such as credit card numbers. Overall, Swiftkey will enhance your typing experience and is a must have app on your Android device.
4. Evernote
Also featured in: Best Android Note Taking Apps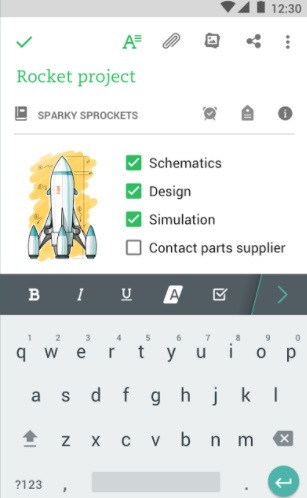 Evernote is a cross-platform note-taking utility for 2019 to take notes in a variety of formats, including text, photos, audio, video, sketches and more. A common name among the most useful apps, it is one tool you need to keep yourself organized in today's hectic life.
It syncs across all your devices to facilitate workflow. Evernote also has home-screen widgets for quick access to your notes. I'd say that it is one of the essential Android apps for every user.
Although Google Keep is also a good Android app, Evernote's aesthetically pleasing interface and overly amount of functions make it a very unique productivity app.
5. Alarmy (Sleep If U Can)
Also featured in: Best Android Alarms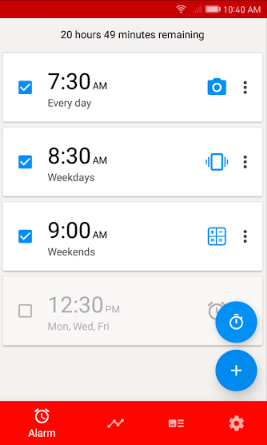 If you have a habit of skipping your morning alarm, this is one of the must have Android apps for your device. Alarmy has a unique way to break your morning laziness by laying out puzzles and challenges before you can snooze that annoying music. Even more, you can set the difficulty level of these challenges as per your preference.
The useful app also features a photo mode where you can turn off the alarm by clicking a snapshot of a registered place. Dubbed as "the most annoying app," the alarm app should be part of your set of cool Android apps.
6. WPS Office
Also featured in: Best Android Office Apps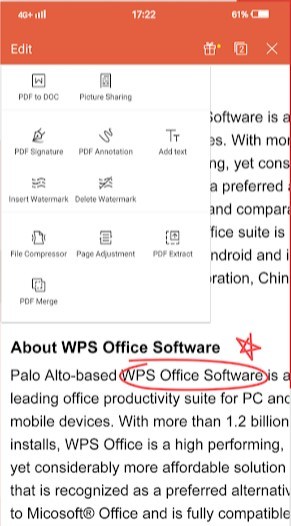 WPS is a free Office Suite application with all-in-one features. It is fully compatible with Microsoft Word, Excel, Powerpoint, and integrates PDF, presentations, spreadsheets, memo, Google docs, etc.
The app also comes with a free PDF converter, reader, editor, along with file-sharing abilities, supports multi-window mode, data encryption, etc. It is intuitive and easy to use, and you can also connect to the Cloud Drive to automatically save your documents to the cloud platform. Overall, it is one of the best Android office apps.
7. ES File Explorer
Also featured in: Best File Explorer Apps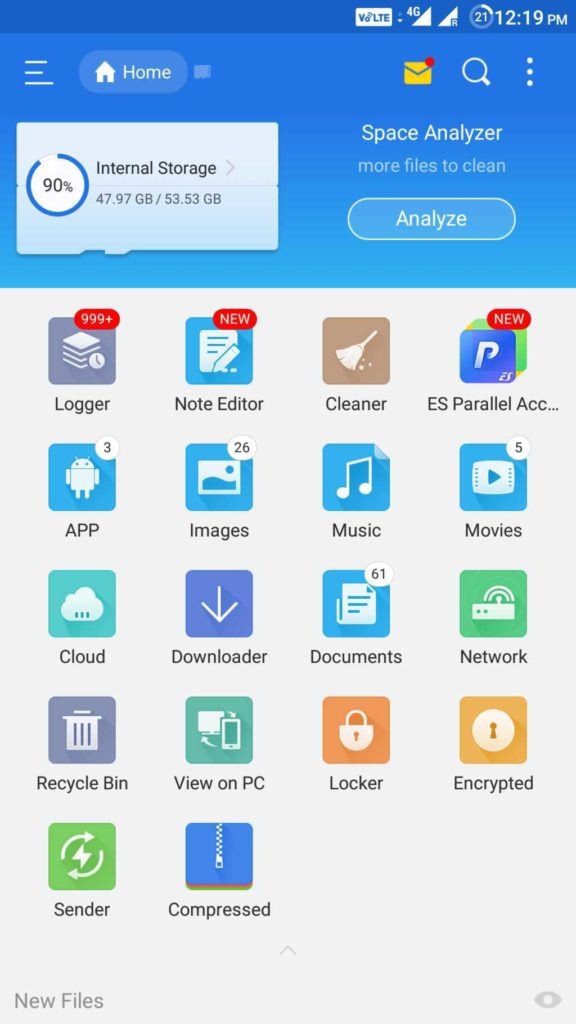 ES File Explorer is one of the popular Android file manager apps with all the necessary features. It comes with a Space Analyzer to help you free up space on your device.
Sharing media with other ES File Explorer users over WiFi is easy. ES File Manager also comes with an App Manager where you can uninstall/backup apps. You can even uninstall system apps with root privileges. It's "Root Explorer" feature unlocks a lot of functionalities for rooted devices.
However, the app shows a lot of intrusive ads and is aimed at power users. I have recently discovered that Files Go from Google is also a very cool Android app for managing storage.
8. WhatsApp
Also featured in: Best Messaing Apps for Android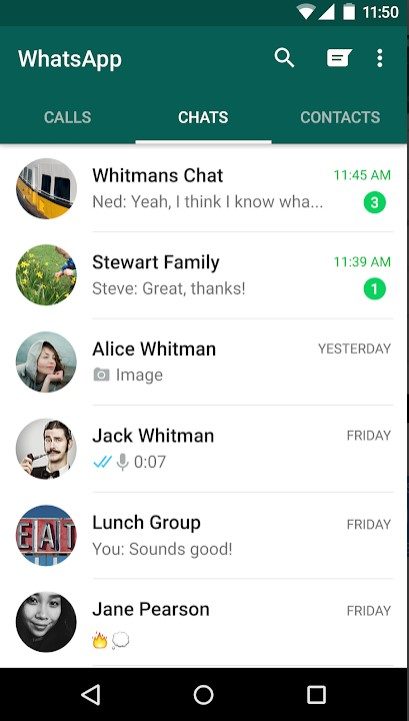 WhatsApp is a free, instant messaging application where users can communicate with one another using the phone's internet service. It is one of the top Android apps in India.
It provides you the ability to send text messages and voice messages, share links, images, and location, make video calls, etc. to any other user worldwide. It is one of the secure Android messaging apps and is also accessible from a desktop environment.
9. Xender
Also featured in: Android File Sharing Apps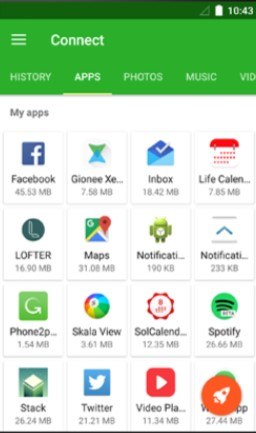 Xender is one of the essential Android apps you should have on your device. It saves you from the hassle of carrying your USB data cable around to exchange files with PC as no PC side software is required to transmit or receive files.
Moreover, it is a hundred times faster than Bluetooth for transferring files between any device, thanks to it being cross-platform. SHAREit is also a very useful app when it comes to sharing files between smartphones.
10. MX Player
Also featured in: Android Media Players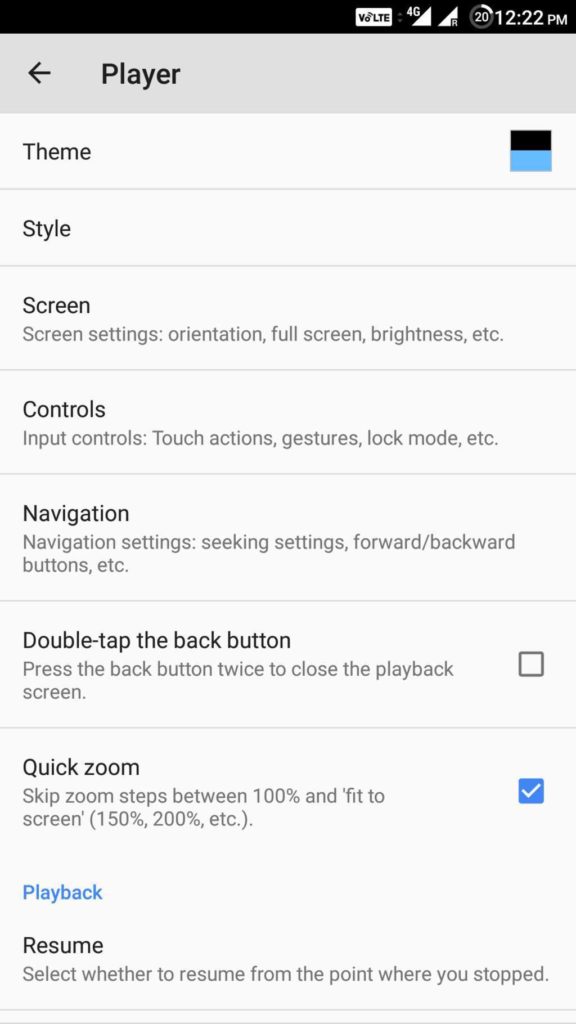 Speaking of the best apps for Android, this video player for supports almost all the primary video and audio file formats. It packs a lot of features including editing of subtitle timeframes, fast forwarding and volume control gestures, gestures for zooming in and out of a video, on-screen kid lock and many more.
MX Player is available for free with ads. Moreover, it comes with additional plugins for extra functionalities. It's still belongs among the must have apps for those who like to keep loads of videos on their Android device.
11. Google Maps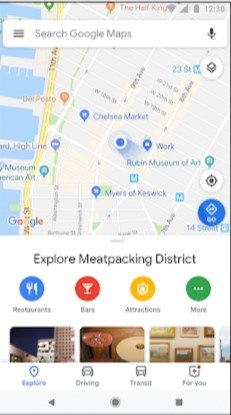 Google Maps is a web mapping service for real-time GPS navigation, traffic, transit, and details about millions of people. It offers street maps, satellite imagery, real-time traffic info, short-cut route planning, etc.
The app covers accurate maps of more than 200 countries and territories. With the help of the Google map services, you can navigate an unknown place with ease. It is certainly a deserving candidate when calling out the must have apps for Android. Because, at times, it can literally save your life when you're stranded in the middle of nowhere.
In case you encounter problems with Maps like slow app speed or interface difficulty, you can check out Android Auto, another Google navigation app that automatically optimizes your whole device to cut out distractions while driving.
12. PicsArt
Also featured in: Android Photo Editors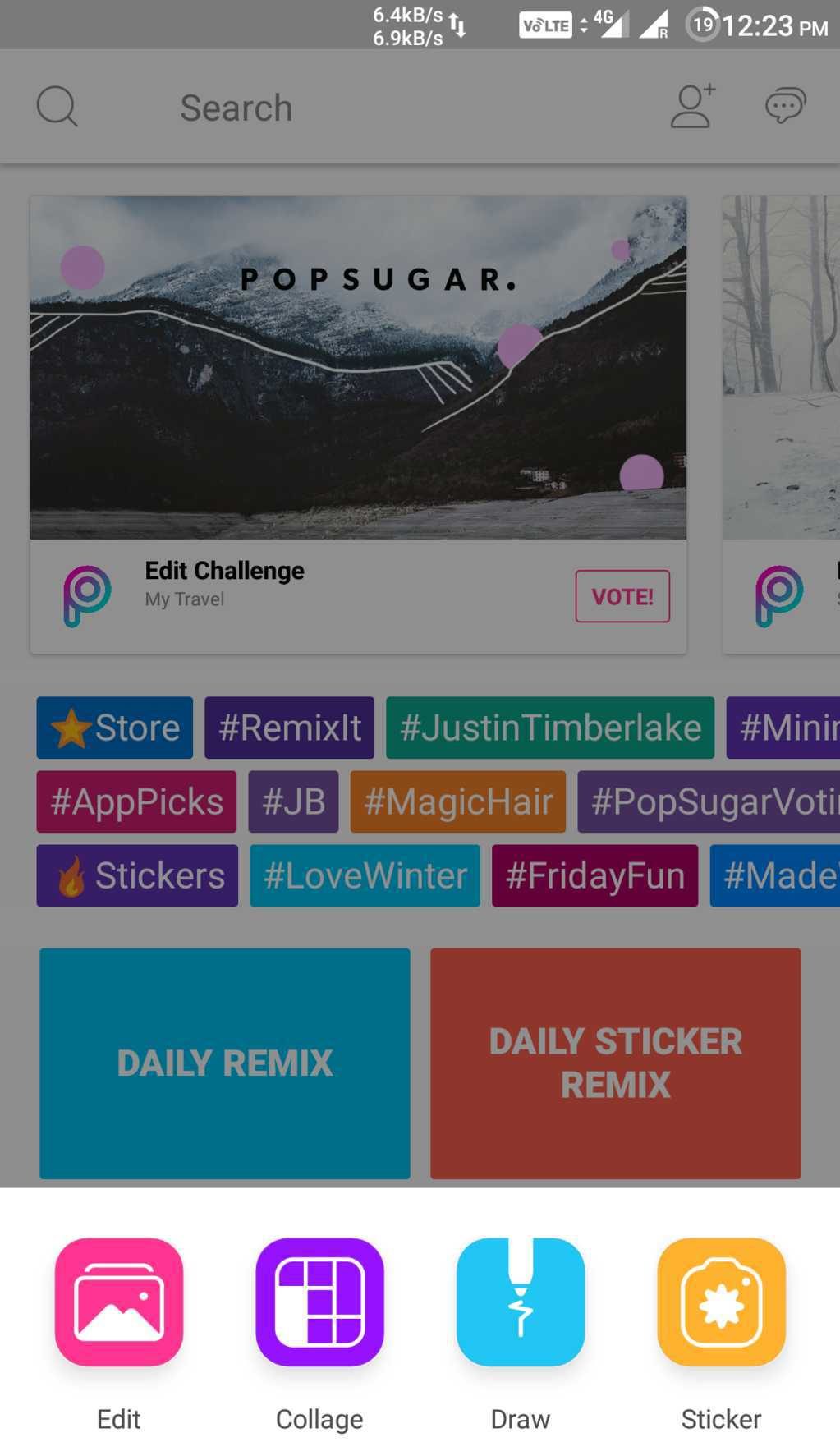 With over 100 million downloads, PicsArt is one of the favorite photo editing apps for Android. You will be overwhelmed by the number of options you have for customizing your photos.
It has a social network for sharing photos within the app. Its features include collage, drawing on photos, frames, stickers, free cropping, clone tool, tilt-shift, perspective changer tool and a lot more. The app is available for free with some in-app purchases and display ads.
13. Unified Remote
Also featured in: Apps to Control PC from Android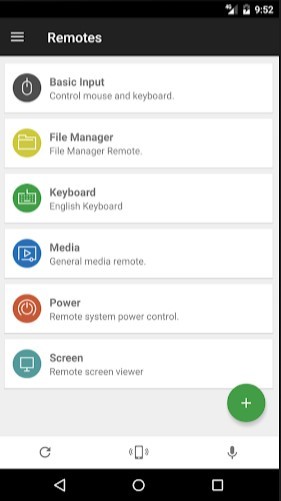 Unified Remote is one of the go-to apps for controlling your PC from an Android device. It uses Bluetooth or Wifi to remotely control your PC and comes preloaded with support for more than 90 popular programs. It supports Windows, Linux, and Mac, and requires a server program to be installed.
Using Unified Remote, you can remotely wake up your computer from sleep using its "Wake on LAN" feature. All the necessary features of this top app of 2019 like screen mirroring, keyboard and mouse, media player controls, etc. are available within this app. You can even use it to control a Raspberry Pi or Arduino Yun. Its paid versions unlock a multitude of useful features, including custom remotes and functions for Android wear.
In case you own the notorious Peel Remote app, try shifting to Unified Remote for a change
14. Feedly
Also featured in: Best RSS Readers for Android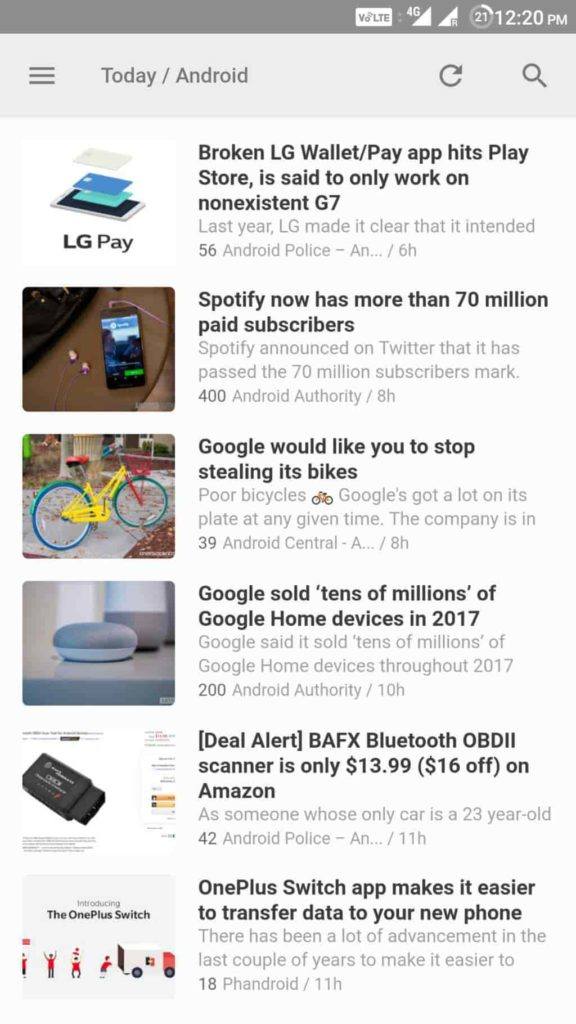 Feedly is one of the best Android apps. It neatly organizes all the information and news for you in a single place. Online magazines, blogs, Youtube channels, and more than 40 million feeds are available within this free RSS reader app.
Many professionals use it to stay ahead of the market as it is helpful in analyzing competitors and trends. Feedly is powered by RSS and offers integrations with Facebook, Twitter, Evernote Pinterest, LinkedIn, etc. so that you to easily share stories with networks and teammates.
15. LastPass
Also featured in: Best Android Password Managers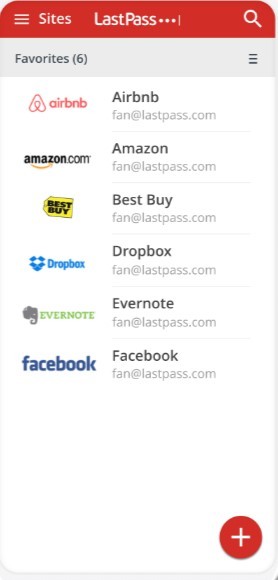 LastPass is a feature-rich password manager and secure private vault that can lock down your passwords and personal information. It has the ability to autofill logins in browsers and apps and can generate new and secure passwords instantly.
You can log in with one password instead of remembering a dozen. Moreover, you can also sync your passwords and data across all of your devices. It is intuitive and fast across numerous platforms.
16. Shazam
Also featured in: Android Song Finder Apps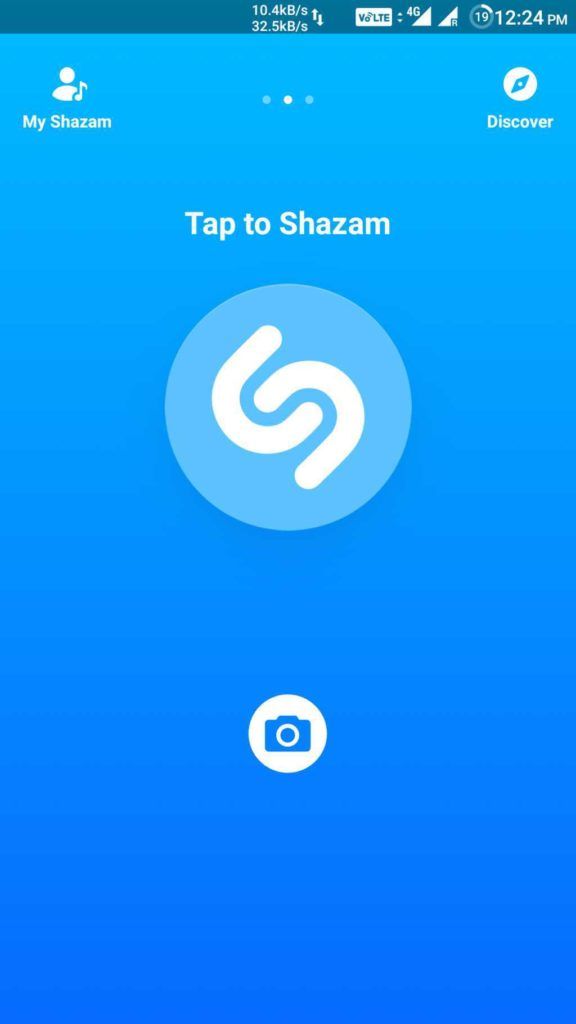 Shazam is a popular music recognition application that can instantly identify music that's playing in your surrounding and is used by a lot of music lovers.
All you need is to hold your Android device close to the source of the song, and after a few seconds, the app will accurately detect the song. Besides, you can also play songs and add them to Spotify playlists, buy songs in Google Play Music with one tap, connect your Facebook account, etc. If you are a musicophile, this Android app is a must-have for you.
17. Automate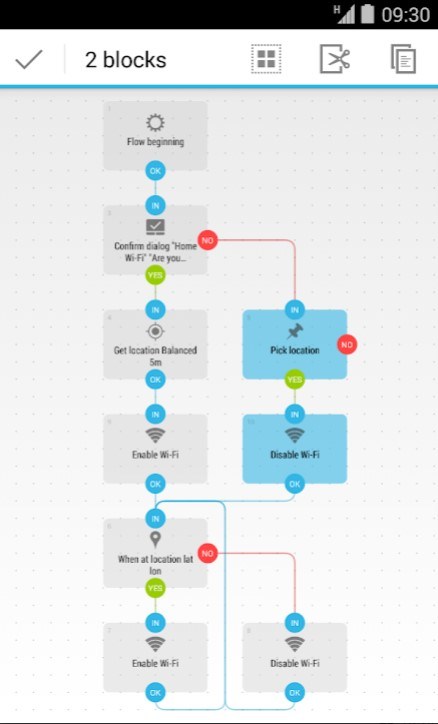 Automate allows you to automate various tasks using simple flowcharts. You can automate system Settings to perform tasks like changing volume, Bluetooth, GPS, etc.
It even allows you to trigger tasks based on location, time of the day, battery level, and many other events. With this awesome app, you can automate almost anything on your Android device. It even supports plug-in for the popular automation app Tasker. It is definitely one of the best apps for Android.
18. Tiny Scanner
Also featured in: Best Android Scanners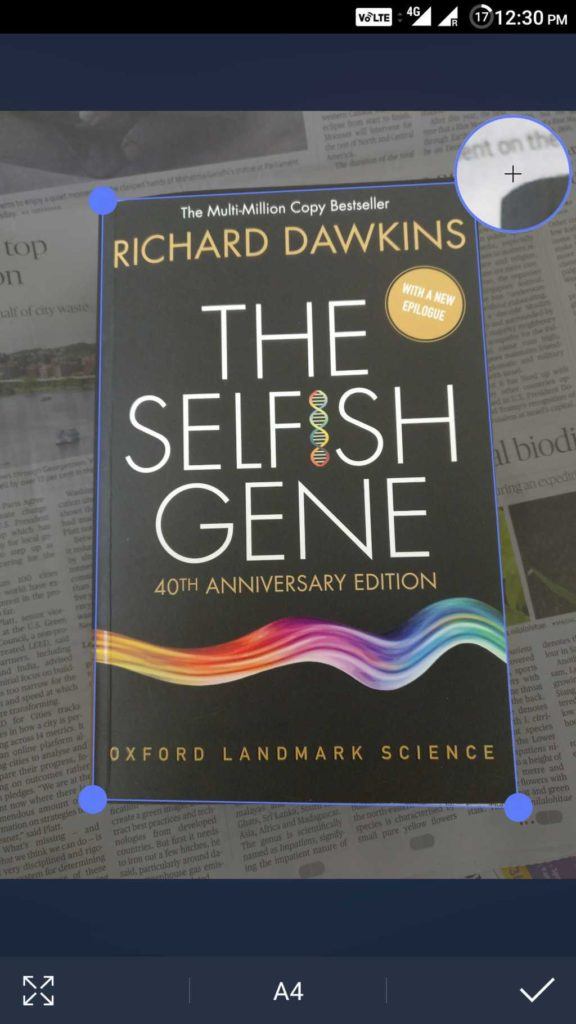 Tiny Scanner is a scanner application that can scan every type of document and save them as image files or as PDFs. You can name and organize the scanned files and share them by email, store in DropBox, Google Drive, etc.
It comes with many scanner features such as color, grayscale and black&white scans, page edge removal, adjusting page sizes, sorting scans by date and time, etc. The app is optimized to run fast, and you can also protect your documents with a passcode.
19. Navigation Gestures
Also featured in: Best Gesture Apps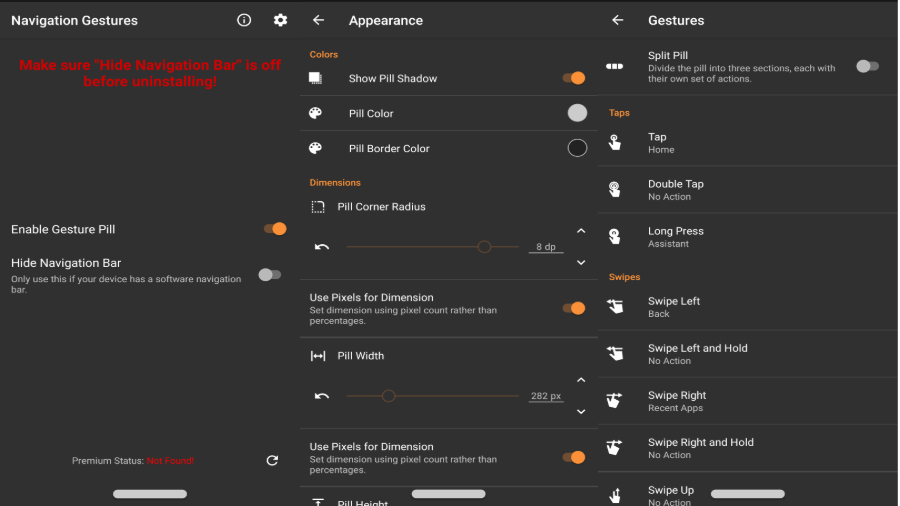 Did you know? If you don't have Android Pie, you can still get iPhone X-like gesture navigation with the help of Navigation Gestures. One of the top Android gesture apps that replaces your navigation bar with gestures.
The gesture app primarily adds the iPhone X navigation pill at the bottom and lets you place different gestures on your phone. You can even change the appearance of the navigation button. You can install this app if for some reason your phone hasn't received the Android 9 update.
20. Habit Tracker
Also featured in: Best Habit Trackers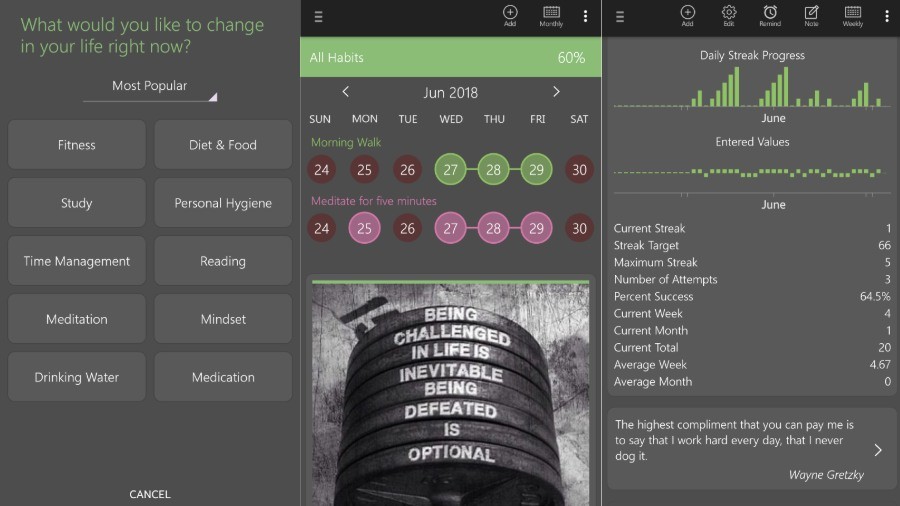 A habit tracker app combined with a top Alarm app might be the perfect combination to start with the long-pending goal. Habit Tracker is an all-in-one goal tracker app for Android where you set customized goals like today will be a successful day when I eat apples, (at least/exactly/not more than) two times a day.
Apart from that, this great app for 2019 features detailed reports in the form of graphs and even presents motivation quotes to refuel when you are feeling blue. You can also participate in the in-app forums to interact with people having similar goals. Believe it or not, this is the best Google app that you should add to your fitness regime.
21. Walli
Also featured in: Best Wallpaper Apps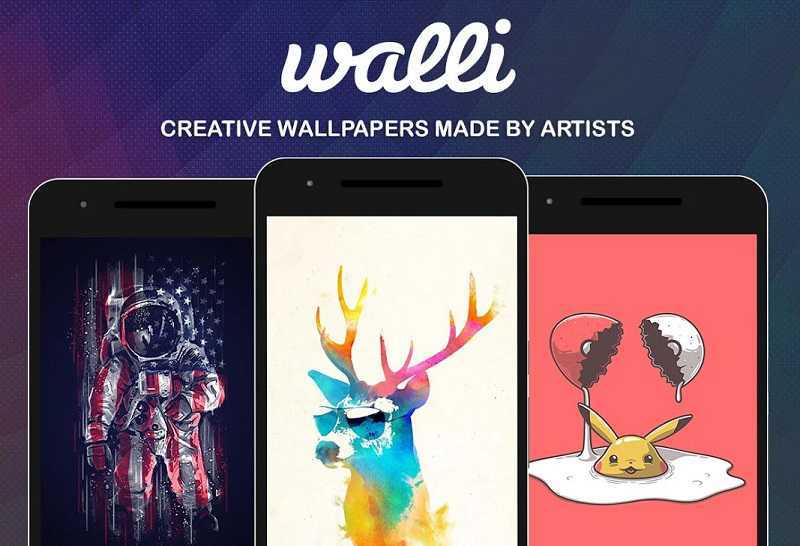 Walli is not just a wallpaper app; it's a whole creative space for artists and designers from all over the world. The wallpapers are curated every day by the Walli team. Moreover, a few chosen artists also get a small part of the earnings of the app.
As one expects from a wallpaper app, the app is easy to use, with all the wallpapers appropriately structured in each category. Additionally, signing up on the application also syncs all the wallpapers over different devices. Of course, there are millions of wallpapers spread across different apps, but this one is definitely the best Android app for wallpapers.
22. Air Droid
Also featured in: Android Screen Mirror Apps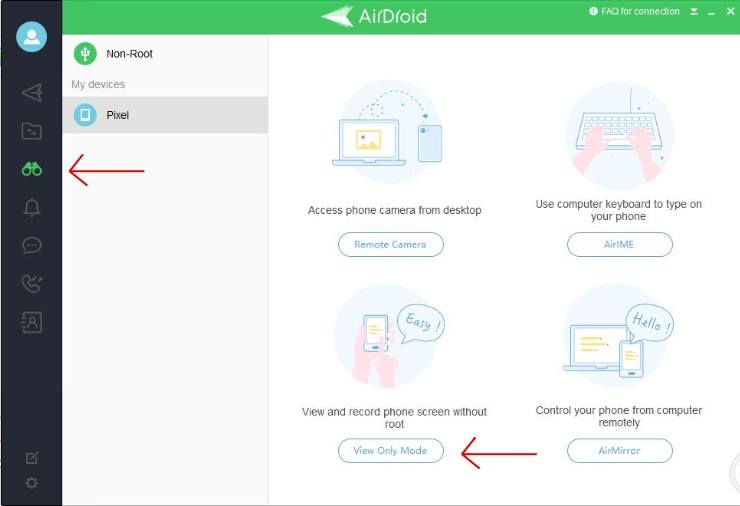 Air Droid is one of the best screen mirroring app that is available on the Android platform. Once the app is installed on the Android device as well as on your PC, you can easily share files and mirror your Android screen on your PC
Not only that, you can see any new notifications, reply to messages, missed calls, and much more. The software also has a web client that you can use on your internet browser.
AirDroid surely is a must have Android app if you are looking to use your Android device on your Windows PC.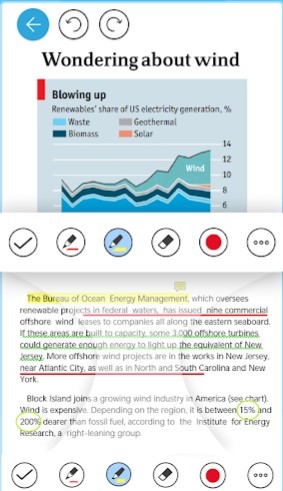 Foxit Mobile PDF is also one of the bests in the line of PDF readers for Android. As a result, it stands in our best android app list. The lightweight PDF app allows you to view, annotate, and protect PDF files on Android devices.
And you can directly share your edited documents to social networks like Facebook, Twitter, etc. With Connected PDF, you can share your PDF file with a file link, share comments and discussions on PDF documents and even track who read or edit your PDF file.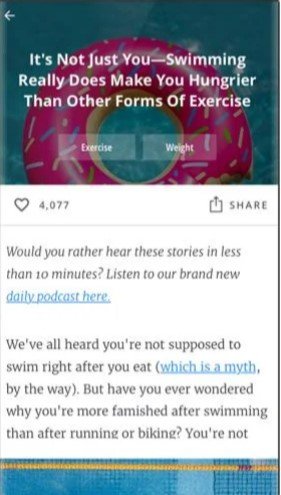 Curiosity is one of the best new Android apps that brings world knowledge at your fingertips. The Android app comes with a beautiful interface with quality content-filled articles.
The latest Android app also has podcasts that you can listen to in one go. If you are lazy about reading new articles, you can also set up a notification reminder within the app.
In the discover tab, you can subscribe to hundreds of different topics such as Psychology, History, etc. The best part about I liked about this new Android app is that every article is well-curated.
Did you find this list of free and best Android apps for 2019 to be helpful? Share your views in the comment section.