Android customization is one of the chief reasons why many people shift from iOS to Android. These modifications can range from merely changing the wallpapers to overhauling the entire operating system with Custom ROMs.
However, we observed that out of all customizable things, people really like trying out new themes. Some do it just for fun, and others use it to get rid of pre-installed custom skins. Whatever the reason may be, Android icon packs and themes are flourishing on the Google Play Store.
We keep seeing many top-of-the-line Android launchers that can transform your Android experience with new themes and icon packs. But Nova Launcher seems to have its massive cult following.
Even though the Nova Launcher app and Nova Prime app (paid version) don't hold in-house themes, it's still considered one of the best launchers in the world.
As for Android, we have compiled a list of top Nova launcher themes and icon packs that will transform your Android experience.
Note: When we say Nova launcher themes and icon packs, it technically means Nova launcher icon packs combined with the additional wallpapers.
Best Nova Launcher themes and Icon packs for 2019
1. Polycon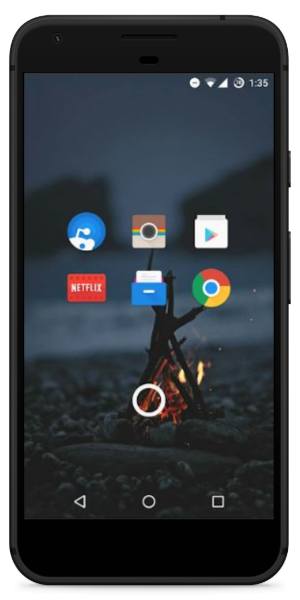 With over one million downloads, Polycon icon pack is probably the most popular Nova launcher icon pack for Android. It follows Google's Material Design iconography with loads of beautiful additions.
The vibrant and colorful icons fit perfect with the in-app wallpapers. The app has more than 800 Vector icons, including unique, different folder icons, app drawer icons, and much more.
Sadly, the nova launcher icon pack has been removed from the Google Play Store. But you still download its Polycon APK version from the mentioned link. Meanwhile, Polycon has come up with another icon project, "Papercons."
Price – Free
Download Polycon
Download Papercons
2. CandyCons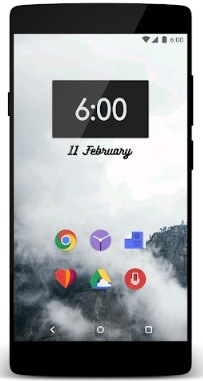 CandyCons is my personal favorite mainly because of the detailing and little textures supplied to every single icon. The Android icon pack follows the material design color palette from Google, perfectly getting along with the Android UI.
It has more than 1,070 high-resolution icons and about 20 wallpapers. I like the individual attention on Google apps such as Chrome or Google Photos.
Price – Free
3. H2O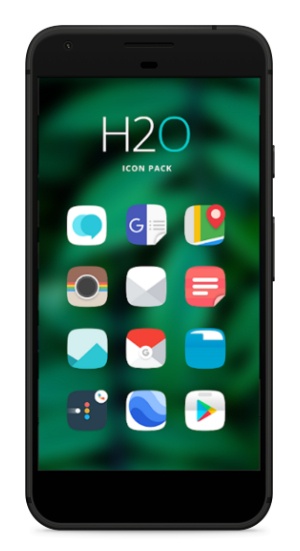 H2O icon pack is inspired from Hydrogen OS for OnePlus devices. The elegant design and rounded shapes of the icons fit exceptionally well with Nova launcher Android theme.
The Android icon pack has more than 3,800 icons and comes with a bunch of pretty good wallpapers that complement the beautiful colors of the theme.
Price – Free
4. Delta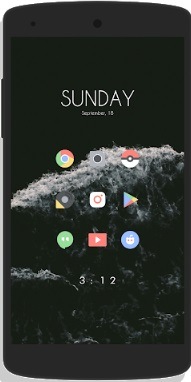 With over one million downloads, Delta still retains a position among the best Nova launcher themes. With more than 1,400 icons to choose from and support for 20+ launchers, the minimalistic icons are best suited if you don't prefer high contrast colors.
The light shade icons are combined with a few in-house wallpapers to transform your Android device into beauty.
Price – Free
5. Lines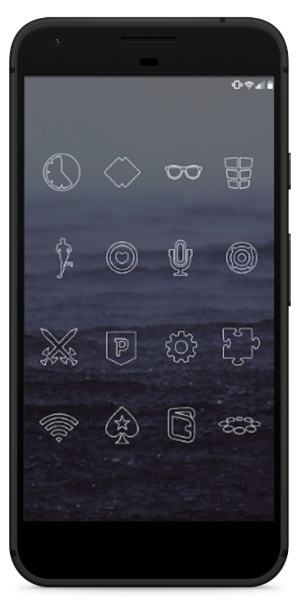 Unlike mainstream themes and icon packs which follow Google material design, Lines is entirely on a different route. The hollow icons are hard outlined shapes of apps which are coupled with matching 200 wallpapers.
The icon pack has over 2500 icons and comprises a similar-looking analog clock widget that blends in perfectly with the Nova launcher theme.
The Android icon pack is all up to the standards of beauty; only the soft-white icon frame can sometimes make it difficult to look for apps.
Price – Free
6. Viral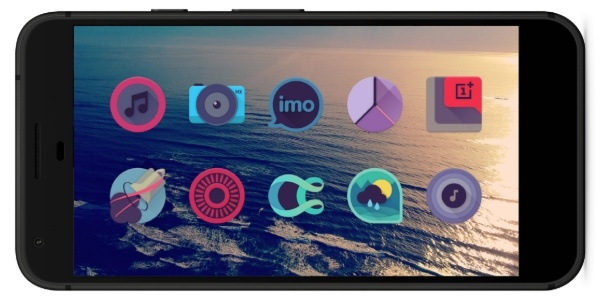 Viral icon pack is known for its beautiful dark, stylized icons which blend perfectly with any dark wallpapers or dark themes. While this Nova launcher theme for Android encompasses over 200 wallpapers, you can download your own wallpaper to give a more personalized look.
It has more than 4,148 icon packs that follow a dark pastel color palette and an HD quality design.
Price – Free
7. Glim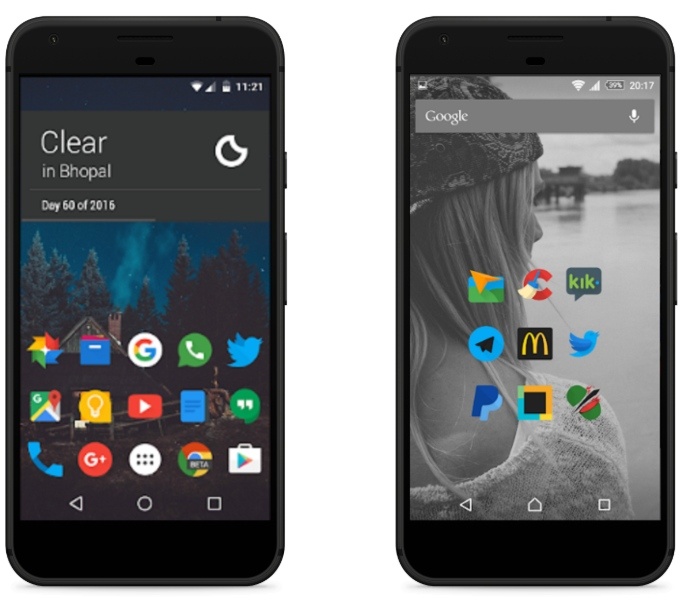 Glim has been up in the lists of best Nova launcher icon packs for a long time. Android users seem to love these unique, flat styled, soft long shadow icons which are based on the Google's material color palette.
This Nova launcher icon pack looks clean and simple, with no overly animation in the design. Glim also has an alternative if you prefer dark themes called "Glim dark." These icons consist of large deep shadows and a whole set of different wallpapers.
Price – Free
Download Glim
Download Glim Dark
8. Pix UI 2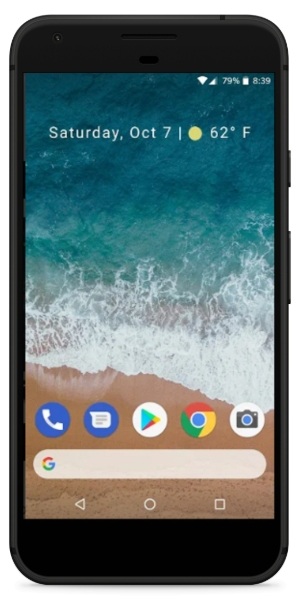 This Nova Android theme is more of a Pixel icon pack – Icons which you will find in a Google Pixel device. Besides, the objective here is to give your device a Pixel-like feel.
The free Nova launcher icon pack has a massive 6,910+ icons library, all of them with 192x192px resolution. There's also a set of cloud-based Quad HD wallpapers.
The best thing I liked about this Android icon pack is the developer guide on the Play Store page, guiding you for the perfect Nova theme settings.
Price – Free
9. Moonrise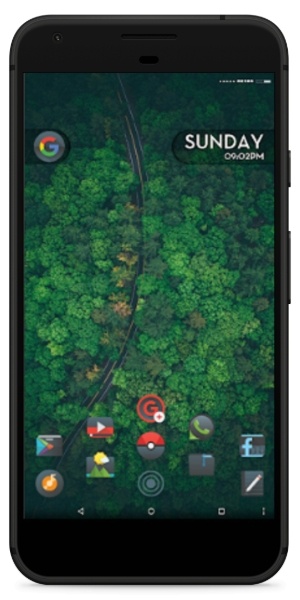 Moonrise is another theme for Android which imitates true colors of moonlight and dawn, creating a unique icon pack. It has over 1,050+ icon packs with 60+ wallpapers with cloud-based wallpaper picker.
Apart from that, the whole nova launcher icon pack is manually crafted for vector graphics and includes a beautiful material dashboard. It would be a perfect choice for night owls.
Price – Free
10. Retro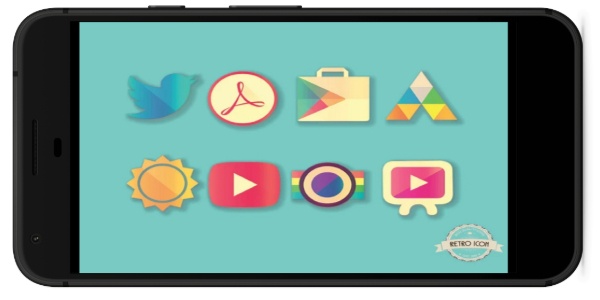 If you are looking out for a more classic and retro look, this free Android icon pack is worth a try. The entire icon pack has a yellow tint coupled with muted colors on each icon.
The Nova launcher theme has more than 1,150 icons and around 73 wallpapers to give your Android device a beautiful retro feel.
Price – Free
11. Naxos Taz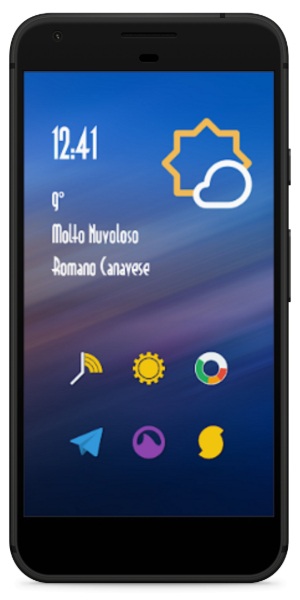 When looking for the best icon packs for Android, Naxos Taz has gone unnoticed among the users. It doesn't seem to follow a consistent look, and each icon appears to be beautifully customized which gives a rare look to your smartphone.
The icon pack holds more than 2,200 icons with 20 wallpapers at no cost. While the ads make it difficult to navigate the app, the look alone can make you overlook any demerits of this theme.
Price – Free
12. Clix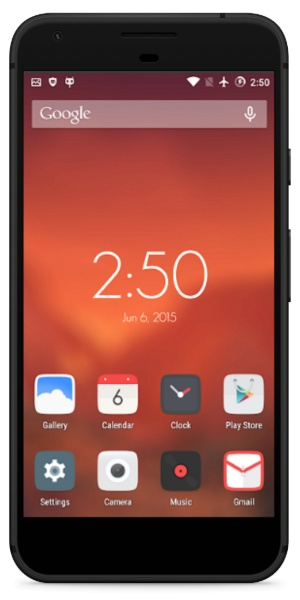 Clix is must have Nova launcher Android theme if flat icons are your only preferred style. This Android icon pack has over 400 high-quality quality icons whose tidy and straightforward look gives a charming look to your Android device.
The only catch with this theme is that it does not house any wallpapers. Having said that, the rounded square icons and detailing at every pixel, blends with every wallpaper you bring to it.
Price – Free
13. Revolution Icon Pack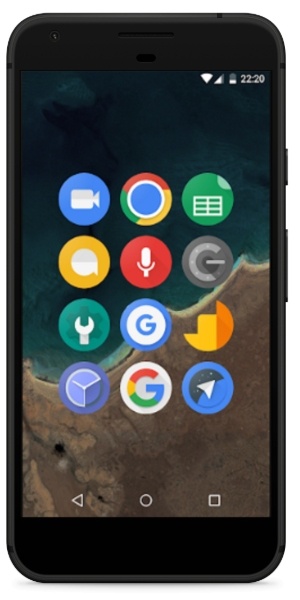 Revolution Icon pack is quite distinct Nova launcher theme because all the icons are circle-shaped, regardless of icon's original look. If you'll notice, each one is handcrafted in a way such that whole icon pack fits in flawlessly with the Android User Interface (UI). Still, it feels a lot different than the round icons on the Pixel Theme.
While this Android theme doesn't have any in-app wallpapers to choose from, the no ads policy apparently balances out all unfavorable outcomes. Not to mention, the 1,500 HD quality icon library of circular design icons.
Price – Free
14. Dark Matter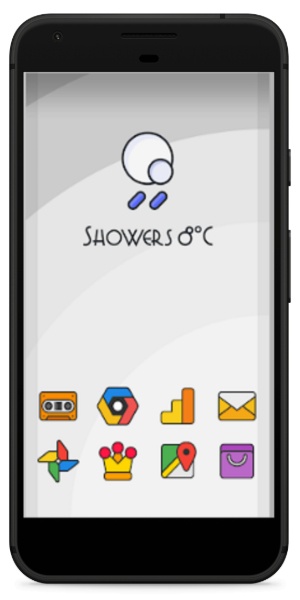 Dark Matter has nothing dark in its Android theme. Instead, the icon pack has cartoonish flat-styled icons which are filled with radiant colors. The icon pack for Android has over 3,100 icons to choose from and over 30 QHD wallpapers.
This Nova launcher icon pack seems to fit with any wallpaper since all the black outlined icons can stand out on any background.
Price – $3.89
15. Blackdrop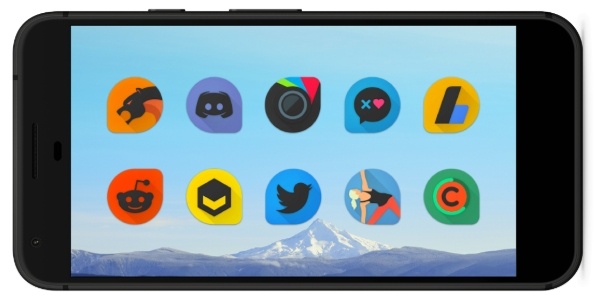 There is something unique about this Nova launcher icon pack for Android. The dark Pixel-style icons, seizing all the nitty gritty minimalism elements just hold you spellbound.
Moreover, the rare teardrop shape of the entire icon pack takes the Android experience to a whole new level.
Blackdrop has hundred of icons and over 200 different wallpapers to choose from. And the extraordinary design undoubtedly makes it the best Nova launcher icon pack yet.
Price – $6.49
16. PixBit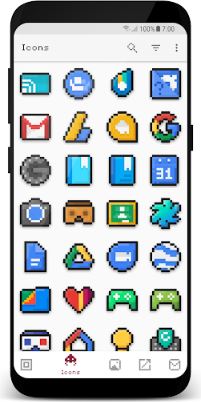 If you ever admired those pixelated video games back in the 90's, you will assuredly love PixBit icon pack. The Nova launcher icon pack for Android has small 8-bit icons which are inspired from the Google Pixel look.
PixBit icon pack features over 1,450 icon packs and 16 Pixel art wallpapers. Additionally, the Android icon pack has 5 Pixel KWGT Pro Widgets.
Price – $4.89
17. Fluxo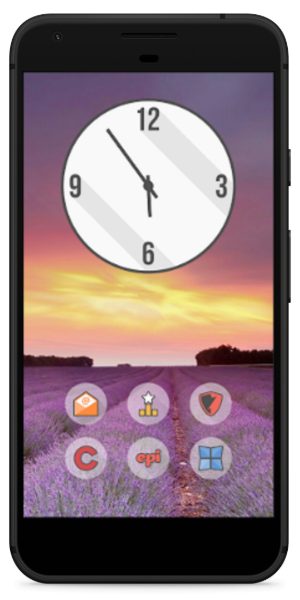 Another aesthetically pleasing Nova Launcher theme for Android: Fluxo icon pack. It has cartoonish little icons which are enclosed in grey-shaded circles.
The icons throw off soft shadow, which compliments the overall look of Android, given you choose the right wallpaper. The Nova launcher icon pack has over more than 2,200 icons and 20 QHD wallpapers.
Price – Free
18. Voxel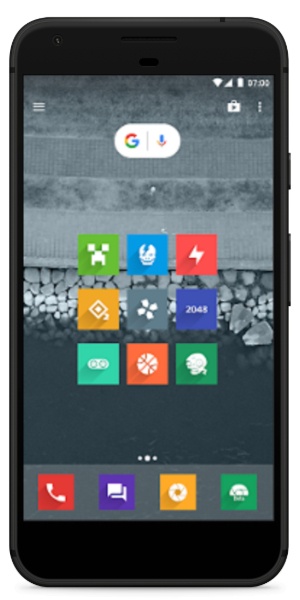 Looking for some hard square-shaped icons? Voxel icon pack is all about flat icons and long shadows. The Nova launcher icon pack has more than 4,000 icons with 20 in-house wallpapers.
The colorful icon boxes, soft shadow, and the high-quality design give an innocent look to your device. But it's this simple and plain look which sets it apart from other Android icon packs and themes.
Price – Free
19. GLIF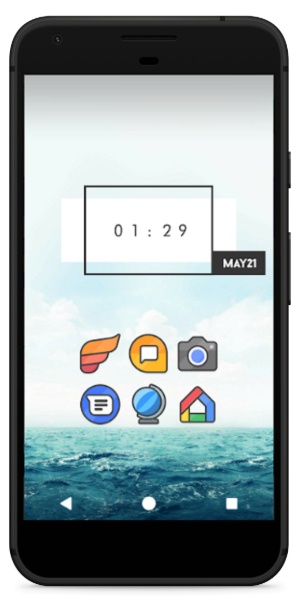 If you loved to play with colors in your childhood, you would love this theme for Android. GLIF has strong pastel colored icons with bold outlines and a glistening white stripe over each icon.
This Nova launcher icon pack for Android has over 1170+ icons with compatibility up to QHD screens. The comic book feel is quite distinct from other themes and makes it a perfect icon pack for your Android device.
Price – $4.79
20. Paper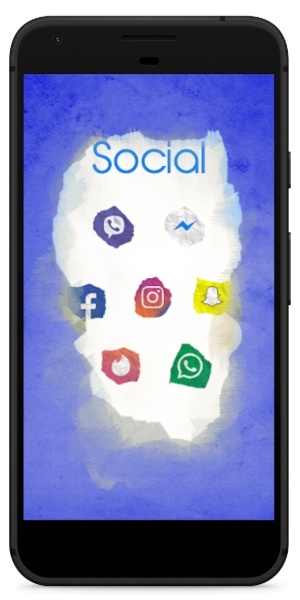 Paper icon pack resides on more modern and elegant Nova themes. The icons in this one are colorful and seem like they have been torn out of a paper.
The icon pack comes with over 5000 high-quality icons to choose from and a bunch of cool HD wallpapers to back-up the rare looking icons.
Price – $4.49
21. Umbra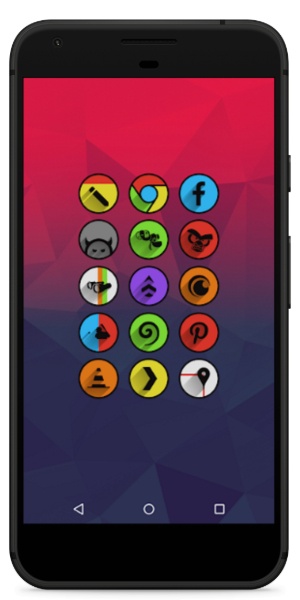 Hands down, this alluring Android theme undoubtedly gives your Android device an out of this world look. Umbra icon pack has rounded icons with a robust dark shadow and thick black outlines.
The Nova theme has more than 4,350 icons and hundreds of alternatives for a single app. The app includes around 50 QHD wallpapers, and as well as it gets weekly updated.
Price – $0.99
22. Flight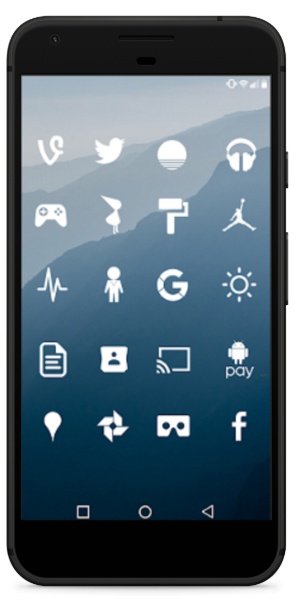 If "the less, the better" is your mantra, then you should certainly give this app a shot. Packed with minimalistic design; Flight icon pack includes clean flat white icons and is best suited for your less app approach.
Being a part of the best icon packs for Nova, Flight has more than 2,500 icons to consider and near about 200 wallpapers. Some of its icons have little transparent space that helps the artistic backgrounds really shine out.
Price – Free
Endnote
So this was the list of top Nova Launcher Android themes and icon packs. All of the above themes and icon packs can be downloaded from the Google Play Store.
Remember, the above list of best themes is not a Nova launcher exclusive, it means that you can use them on other supported launchers as well. Head over to our best launcher list to look for Nova launcher alternative. And, of course, all of this stuff will work smoothly on recent Android versions including the latest Android 10.