It might seem like an obvious thing; however, not every Mac user owns an iPhone.
Therefore, not every macOS user enjoys the seamless continuity between Apple devices such as easy sharing of files and media via AirDrop, cross-device connectivity for messages, calls, and much more.
But missing out on the various first-party features would have been tolerable if there was an easy way to transfer files between Mac and Android.
There is Bluetooth, but it can create extremely cumbersome situations when dealing with mildly heavy files.
Four best ways for Android File Transfer to Mac –
In this article, we will guide you through four simple and fastest techniques to transfer files from Android to Mac.
1. Android File Transfer

One of the most popular and easiest ways to transfer files between Android and Mac is to use Google's Android File Transfer app.
While Google originally developed the app for transferring files between Android and Chrome OS, the software has been a blessing in disguise for the Mac users owning an Android device.
Here is how to use Android File Transfer to transfer files from Mac to Android and vice versa quickly.
Download the app from here
Double click on the downloaded file to install it
Once installed, drag the Android File Transfer to the Application folder.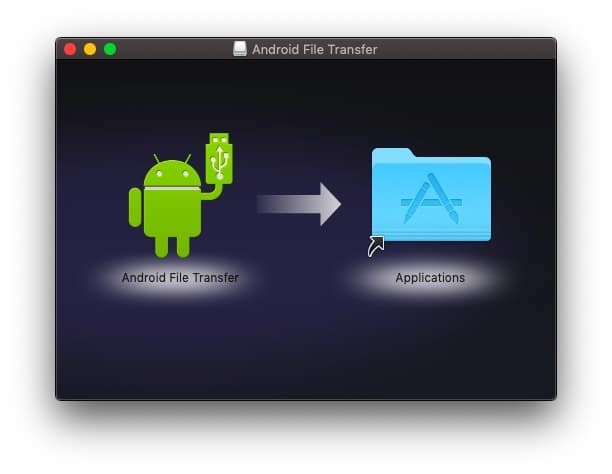 Connect your Android device to your Mac with a USB cable
Open the application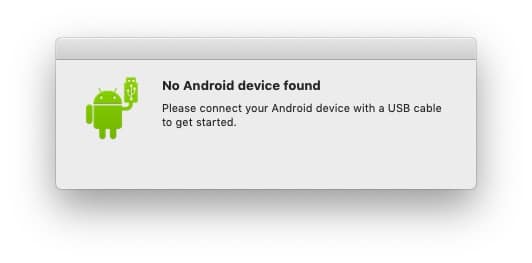 Browse through the folders and go to the file that you would like transfer to your Mac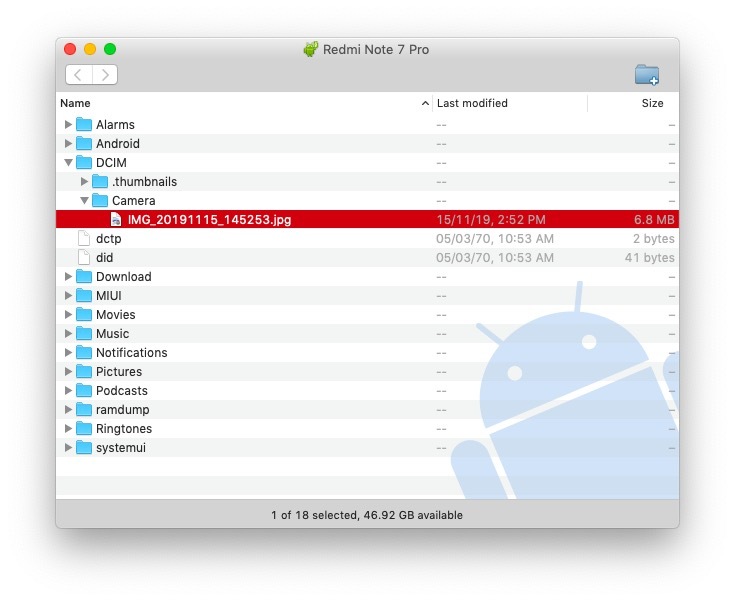 Simply copy the file to the desired location in your Mac device.
Using the Android File Manager, you can easily transfer files and folders from Android to Mac and vice versa.
It is vital to note Android File Transfer for Mac will not work with the new Macbooks housing USB-Type C ports. Unless you don't have Google Pixel with both side USB-type C, you will need to buy some kind of adapter.
No worries! We have also looked into some other wireless techniques to transfer files from Android to Mac.
2. SHAREit
SHAREit is one of the most popular file-sharing apps on the Android eco-system. However, many don't know that you can transfer files from Android to Mac using the SHAREit.
Here is what you need to do –
On your Android device, tap on the top-right icon and choose "Connect PC."
Tap on "Scan to connect" and Scan the barcode on Mac application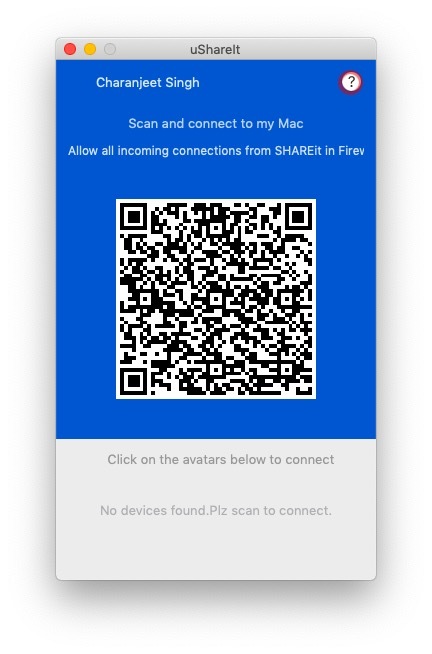 Locate the file on your device and click on "Next."
Once the file is shared, click on the search icon in the SHAREit app on mac to instantly locate the file.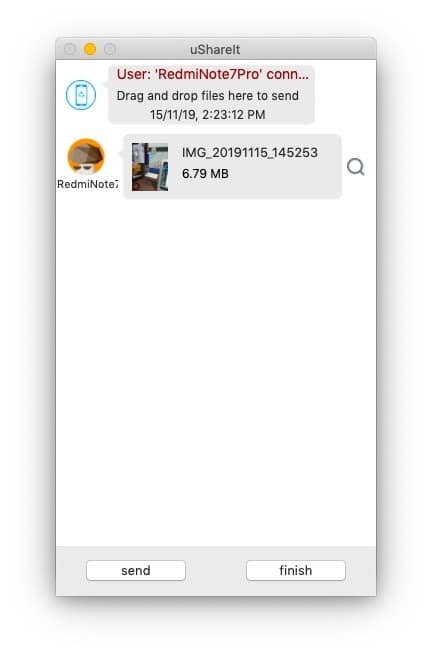 Alternatively, you can use SHAREit WebShare located on the Android app. The WebShare feature doesn't require the SHAREit application to be installed on the Mac.
SHAREit Android app is bundled with intrusive ads, which certainly makes the Android file sharing process difficult.
3. Send Anywhere (File Transfer)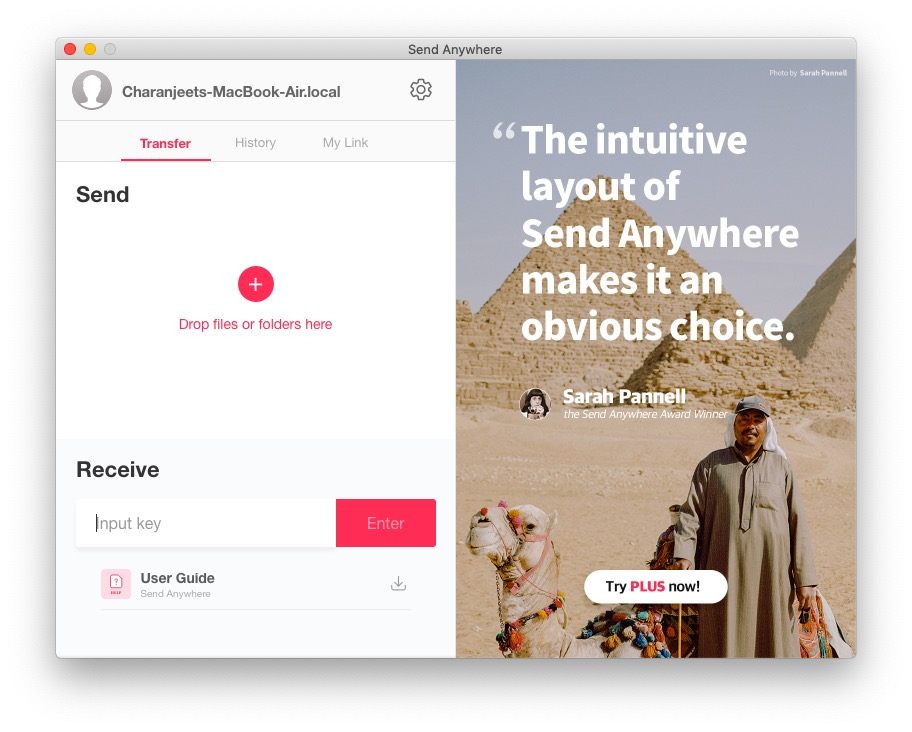 Send Anywhere is extremely helpful when you need to transfer files from Android to Mac wirelessly. You can either use the real-time transfer or create a share link and forward it to different platforms.
Here is how to transfer files from Android to Mac using Send Anywhere –
Select the files in the Android app and tap on Send button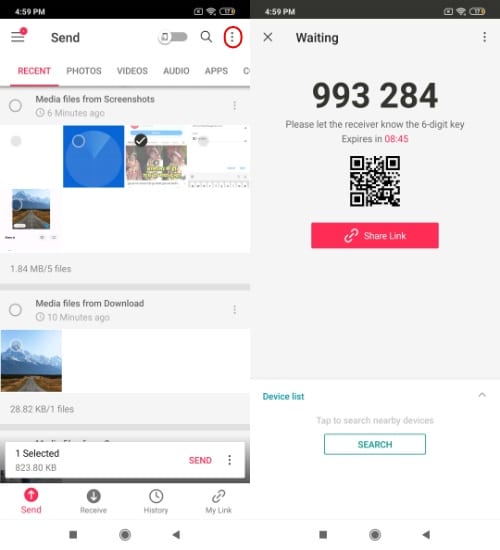 Go to the app on macOS and enter the code under the Recieve section
Click Enter and then Download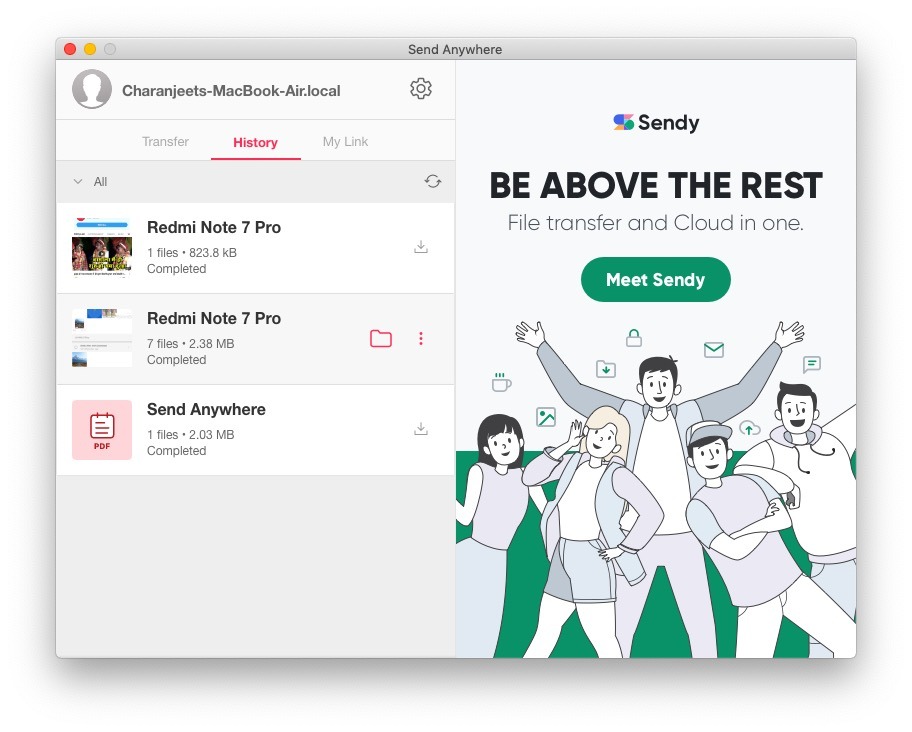 Remember, the 6-digit code is only valid for ten minutes. Due to the app's efficiency and ad-free interface, Send Anywhere is one of the best ways to transfer files between macOS and Android.
4. Google Drive
Another effective way to transfer files from Mac to Android wirelessly is to opt for cloud storage such as Google Drive, Microsoft OneDrive, Dropbox, etc.
Transferring files from Android to Mac is extremely easy with a cloud storage account. Here is an example of using Google Drive for Android file transfer to Mac –
Choose the file on your Android device and share it on Google Drive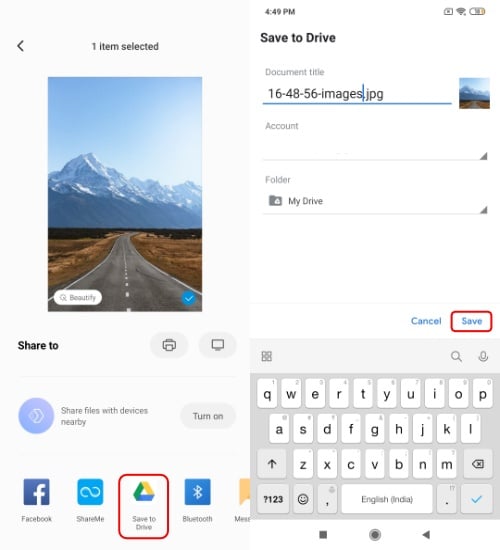 Once the file is uploaded, go to a web browser on your Mac device
Open Google Drive and download the file on your macOS
Google Drive and other cloud storage are good for transferring photos and lightweight files from Android to macOS.
Why use Android File Transfer Alternatives For Mac?
Android File Transfer app is one of the most effective and hassle-free solutions to transfer files between Android and macOS. However, you will need a USB cable and an older Mac in order to make it work.
On top of that, Android File Transfer often comes up with errors such as, "Could not connect to the device." Meanwhile, transferring files from Android to Mac wirelessly barely creates any problems.
The only caveat with the wireless transfer of files is that it is best suited for small size files. Heavy files can take up loads of time, depending upon the network speed.