We are living in an age where, instead of having to bring a DSLR everywhere, we have the option of carrying a decent smartphone camera in our pockets. Hence, many people use their smartphones as the primary device to capture photos and videos. On top of it, there are many camera apps that further elevate the look of the pictures you click. On this list, you'll find the best Android camera apps for 2022.
It's probably true that the default camera app on your smartphone can do most of the tasks for you. However, it might not be able to help you get the perfect shot every time.
Thankfully, there are some great camera apps for Android, which carry the ultimate photography features and give you the shots you desire. So, without any further ado, let's go through the 12 best Android camera apps for 2022.
Note: This list of best camera apps isn't in order of preference. Feel free to choose any app as per your needs.
12 Best Android Camera Apps For 2022
Google Camera
Camera360
Open Camera
Manual Camera Lite
Z Camera
A Better Camera
Candy Camera
Camera MX
Cymera
Adobe Photoshop Camera
Camera FV-5
Camera Zoom FX
1. Google Camera (GCam)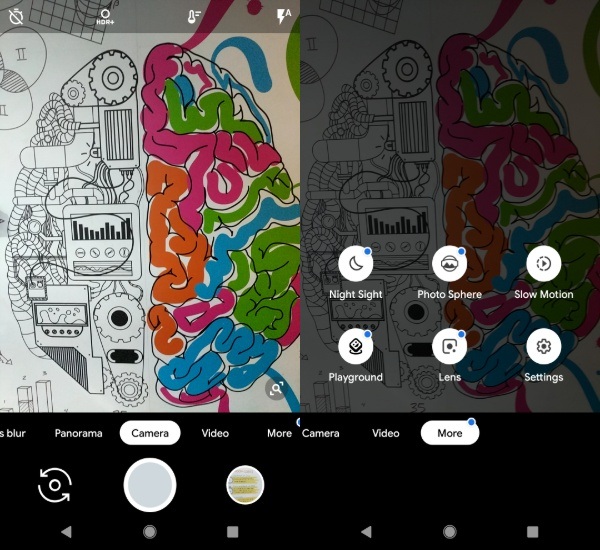 Google Camera is the company's proprietary Android camera app that comes pre-installed on all Pixel devices. Kudos to the Android community, many have managed to develop Google Camera ports, which can bring the app to different Android devices.
In other words, you can use all the awesome features of the app, for instance, the iconic Pixel portrait mode, HDR+, and more. Developers have also managed to port the Pixel 4 camera's Astrophotography feature, which enables users to capture great shots in the dark. All in all, you can't ignore Google Camera when looking out for the best camera apps for Android.
Since GCam apps are ported by third-party developers, expect lags and bugs in the download package.
Price – Free
2. Camera360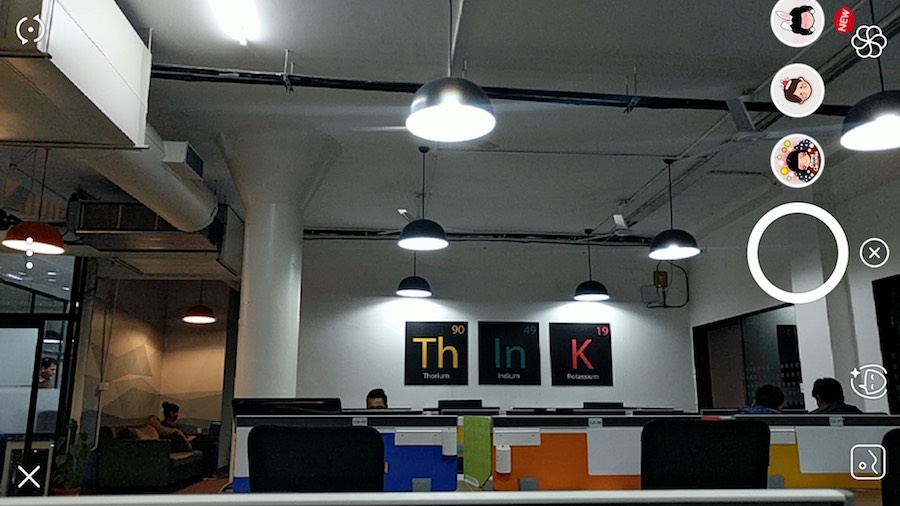 Camera360 is one of the most popular free camera apps for Android which allows you to take photos like a pro. The app has a wide variety of "Cams" that comes with dozens of unique effects of every kind.
You can also integrate the effects directly into the pictures while capturing it. However, the app is not very intuitive compared to other camera apps. You might find it difficult to navigate at first but, once you properly explore it and all its features, you can take some fantastic, professional-looking photos easily.
Other features include motion stickers, an in-app photo gallery, exquisite filters, and an in-house photo editor.
Price – Free
3. Open Camera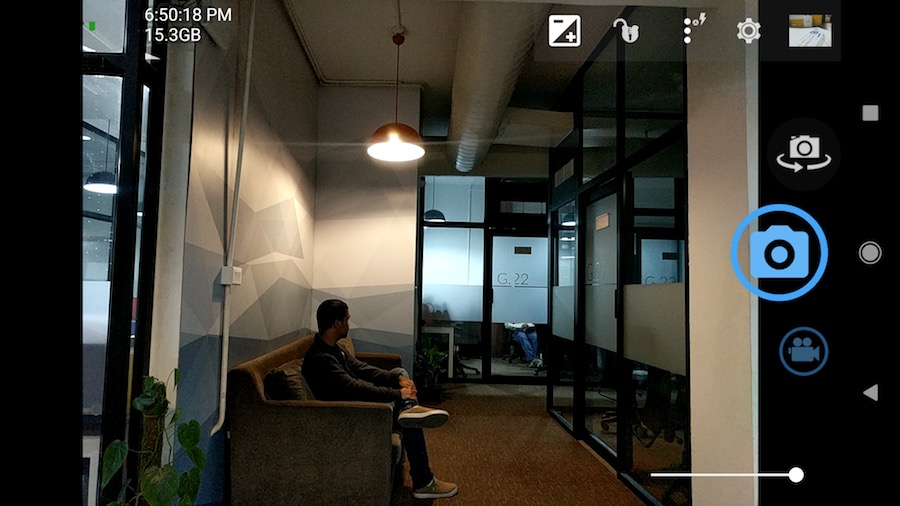 Open Camera is a light-weight camera app for Android phones and tablets. It is completely free with no in-app purchases or ads.
This Android Camera app has support for different focus modes, scene modes, auto-stabilizer, HD video recording, handy remote controls, configurable volume keys, geotagging of photos and videos, support for an external microphone, HDR, dynamic range optimization mode, small file size, etc.
However, what makes Open Camera a great contender for the best camera app for Android is its open-source nature that many people would love.
Moreover, the GUI can efficiently optimize for left or right-handed users. With all these fantastic features, Open Camera is no doubt one of the most useful Android camera apps that is worth a try. One small issue with this Camera app is its frequent inefficiency in focusing on objects.
Price – Free
4. Manual Camera Lite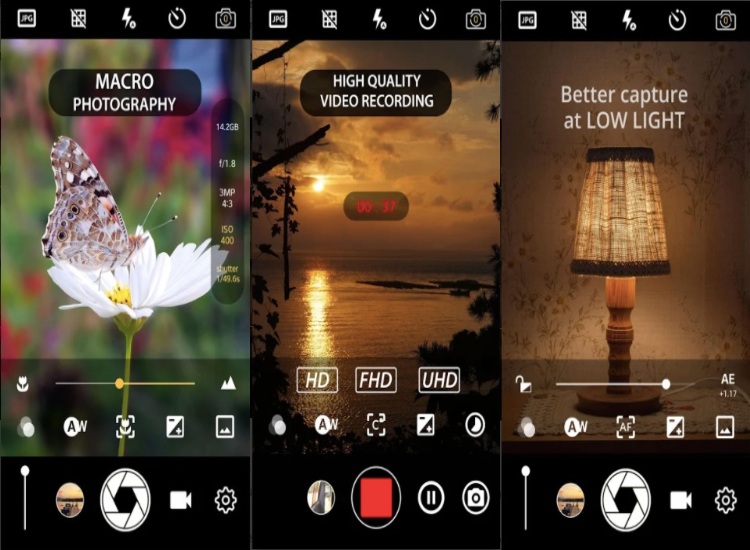 Manual Camera Lite is another one of the best camera apps for Android for 2022. The app is easy to use, extremely intuitive, and works like a charm when clicking pictures.
It has all the camera tools that you would like to see on a DSLR camera app. From controlling ISO, exposure, white balance, shutter speed to focus adjustment, and real-time color filters. As for the video, you have the option to record in 4K and can create a timelapse or a slow-motion video.
However, 4K recording and capturing pictures in resolution beyond 8MP requires users to buy the paid version of the Manual camera. But if you want to keep using the free version, try switching off data before using the Android camera app to avoid ads.
Price – Free/Premium $4.99
5. Z Camera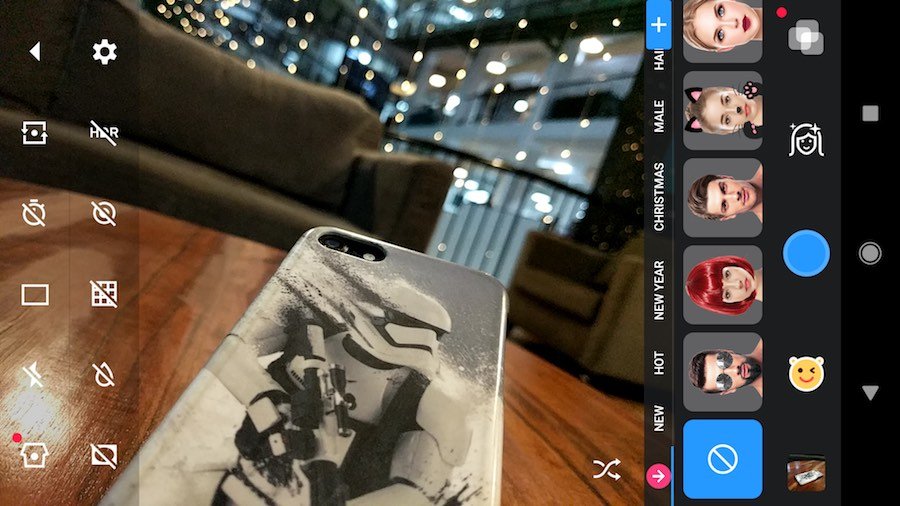 Z Camera is an elegant camera application that comes with a large number of filters and editing tools. It accommodates a simple interface that is easy to handle with just a few swipes with your fingers.
One of the best camera apps for Android in 2022, it enables you to preview filter effects before taking any pictures or shooting a video. Other significant features of the app include a photo editor, HDR, beauty selfie, private gallery, tilt-shift mode, etc.
With newer updates, the camera app has included AR stickers, swap face features, hairstyle editor, muscle building, 3D tattoo effects, and much more. One drawback with this app is that the in-app purchases are high-priced.
Price – Free
6. A Better Camera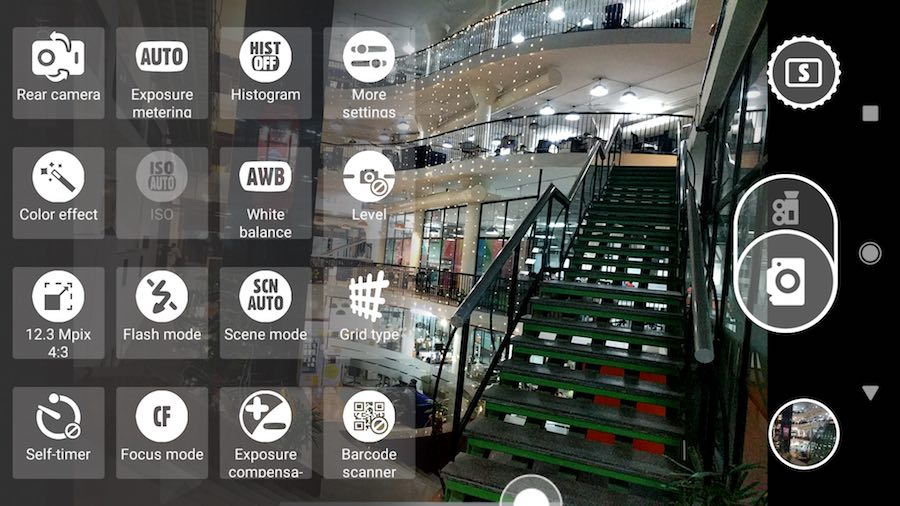 A Better Camera is another all-purpose camera tool to create high-quality photos. It's yet another name we added to our list of the best camera apps for Android in 2022 because of all the great perks it offers. This camera app integrates all the advanced camera functions such as HDR, HD panorama, multishot, and night camera in a single application.
Furthermore, it features a 'Best Shot' mode, where the app automatically identifies the best shot photo after taking a series of pictures. It packs a lot of advanced, unique features that photo enthusiasts will prefer.
It's one of the useful camera apps for Android that also comes with a few features in the videos as well. For instance, time-lapse, focus lock, white balance lock, etc. The good part about this camera app is that the premium version costs less than 1 USD.
Price – Free/ Premium $0.99
Related Articles
7. Candy Camera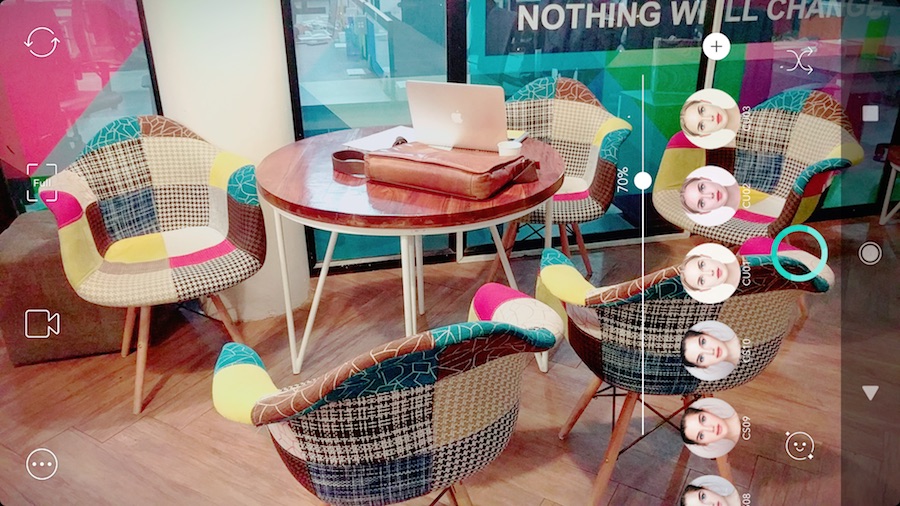 Candy Camera is one of the best free camera Android apps which aids in taking better selfies. It comes with a lot of filters and beauty functions that include makeup tools, face slimming effects, stickers, etc.
You can also take silent selfies and snapshots, and make a collage of multiple photos. It is not the desired app for a serious photographer. However, it can be enough to satisfy a selfie lover. It is available for free and contains ads.
Price – Free
8. Camera MX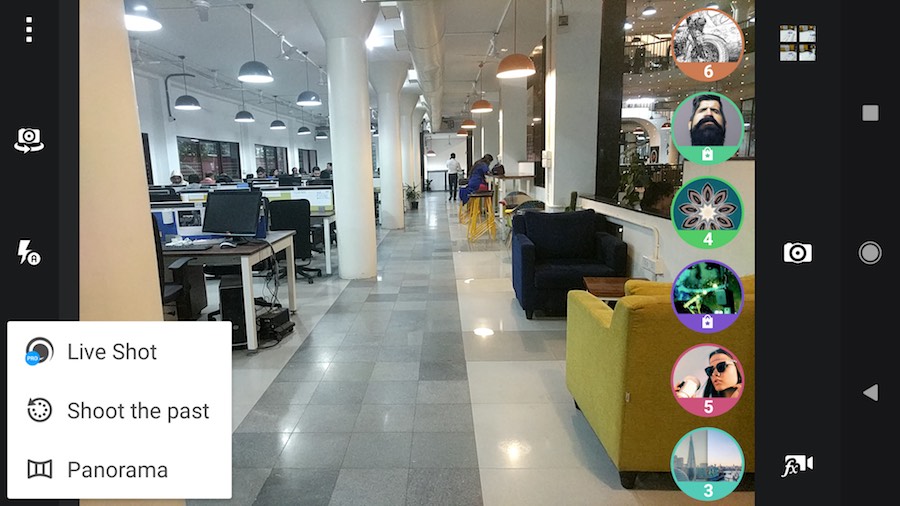 Camera MX is a fully-featured Android camera app for 2022 that offers plenty of options for taking pictures. It gives you complete control over resolution and provides clear visuals that ensure sharp images. With Camera MX you can create animated photos and videos and add tons of effects, filters, frames, etc. for creative image editing.
Its top features include live shots, GIF, Gallery, and the 'Shoot The Past' option where you can select the perfect moment for the photo even after taking the picture. If you are looking to replace the stock camera app on your Android, this might be the best choice.
The only drawback of this app is that it lacks a few DSLR features. Regardless, it's one of the best free apps available on Android.
Price – Free
9. Cymera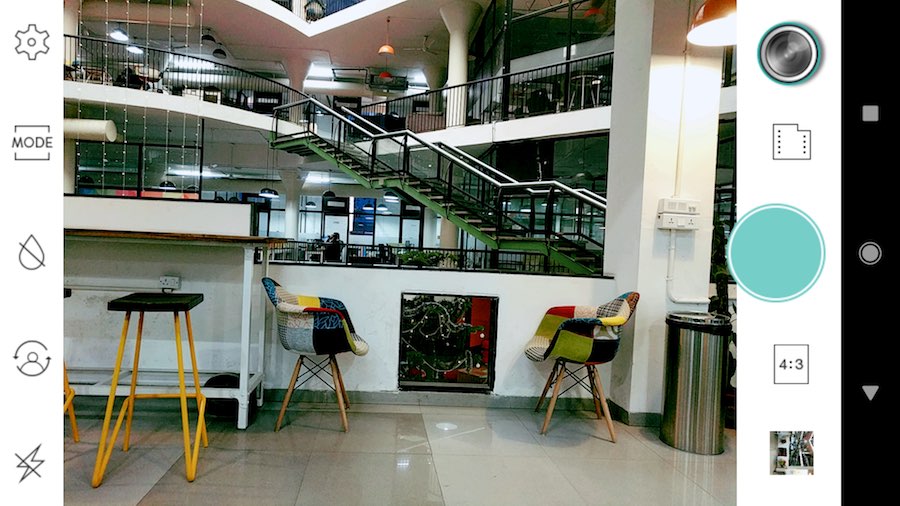 With over 100 million downloads, Cymera is one of the best Android camera apps on the Google Play Store. It amazes its users with seven different types of fascinating camera lenses, a camera stabilizer, a timer, and a silent mode that enables you to shoot any picture quietly.
The camera app for Android is highly-featured and includes everything that a user might look for, such as multiple filters, photo editing tools, body reshaping, Smart gallery, etc. Just like Candy Camera, it is bundled with all the selfie features.
The best part about this app is the photo editor, where you can reshape your body, lift your hip, etc. Again, if you are looking for professional photography, this app might not suit your needs.
Price – Free
10. Adobe Photoshop Camera
This latest camera app from Adobe is perfect for Insta-generation who like to take a lot of selfies. Instead of providing DSLR-like tools, the camera app comes with a ton of camera filters and effects.
The filters can be applied before or after you shoot the picture, and some of them are really good. The app's intelligent AI recognizes the subject in the picture and applies filters with super precision.
It even features post-editing tools to change brightness, contrast, saturation, etc. There is a magic wand tool that can intelligently remove the sharp shadows and blacks.
That being said, it is not for photography enthusiasts who like to play with shutter speed, exposure, focus, and seek a more RAW mode in the Android camera app. Also, the app is supported only by a few Android devices.
Price – Free
11. Camera FV-5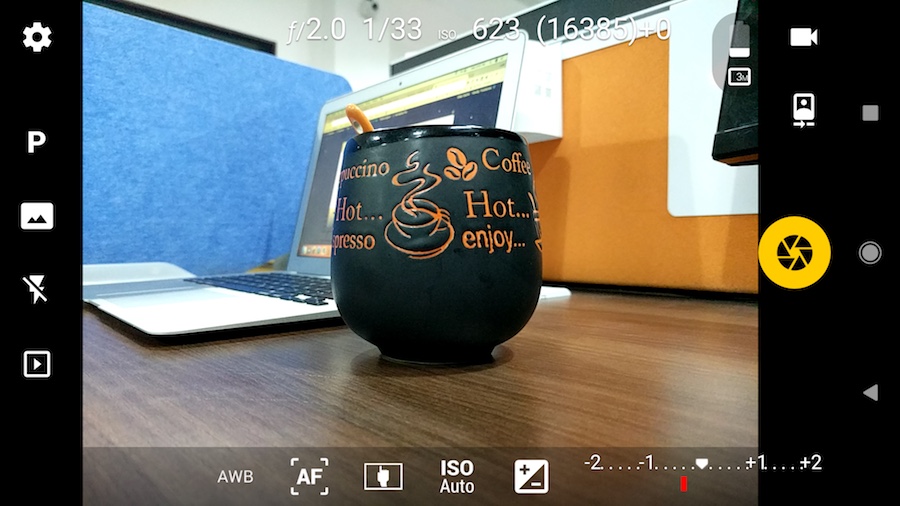 Camera FV-5 is one of the best DSLR camera apps for Android. It brings nearly all the DSLR manual photography controls to Android. The Android app is primarily designed for photography enthusiasts and professionals. It provides you with full control over ISO, light-metering focus, white balance, shutter speed, etc.
The app is highly-featured and comes with an intuitive interface that is very easy to handle. One major drawback of this Android camera app is that the free version generates lower-quality images. Additionally, developers haven't updated the app for the past three years.
Nevertheless, the app bundles a lot of features such as exposure bracketing, manual shutter speed, and more.
Price – Free/ Premium $3.95
12. Camera ZOOM FX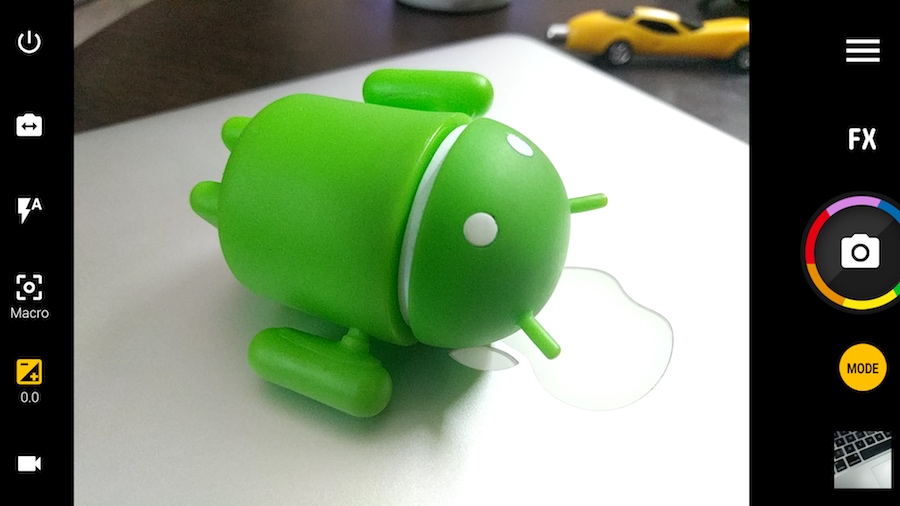 Back to the best DSLR camera apps for Android, Camera ZOOM FX is another feature-rich app that you could use for phone photography. A lot can be achieved with this application: action shots, stable shots, photo filters, photo composition, and more.
It provides you with full manual DSLR controls, RAW capture, enables you to set ISO, focus distance, shutter speed, combine shooting modes, etc. The Google Play Store has rated it as one of the must-have camera apps for photographers.
The app's sturdy, unique features include killer speed burst mode, HDR mode pro, Spy camera, voice activation, live effects, etc. Just like a few other photography apps, the catch is you will have to get the premium version of ZOOM FX to unlock all DSLR-like features.
Price – $3.99
Which Is The Best Camera App For Your Android Device?
So, this was the list of the top camera apps available on Android for 2022. Apparently, every app mentioned above has its own perks and disadvantages. Still, in my opinion, the Google Camera app on my OnePlus is a perfect fit to replace any default camera app. That's because it brings massive quality improvements to the snapshots.
The Pixel Portrait mode in the app is a treat to use when you want to truly highlight your subject. Also, another game-changing feature is the Astrophotography mode which allows you to get good shots even during the night — something that has become a staple even on budget Google phones.
Although the app's download package might have a few issues, once you have the app installed, you aren't likely to have any complaints.
By the way, which app suits you the best? Share your thoughts in the comments. Apart from using a custom camera, if you want to use a third-party photo editor as well, check out this list.
FAQs
1. Do camera apps make a difference?
Even if your phone's default camera offers decent shots, there are several camera apps that allow you to fine-tune the pictures you want to capture. Since every app gives you something slightly unique, it all comes down to using the one that aligns with your camera preferences.
2. How can I make my Android camera better?
To improve your Android phone's camera, you can use one of the third-party camera apps listed in this article and tweak the app settings to configure the camera as per your requirement.
3. Which is the best camera app for Android in 2022?
Google Cam (GCam) is an app that could significantly upscale your camera's ability. Its night mode and portrait mode are two of its key features. If you don't want a plethora of filters or effects and simply need a better camera, GCam is the one.