Most documents or forms you download online are in PDF format. PDF stands for Portable Document format, and due to its portability, the format is highly prevalent. There are many popular PDF readers available for Windows. But Android devices may not be able to open PDF files by default if they don't have a PDF reader installed.
Also, some PDF readers are only suitable for reading and editing office documents but don't provide satisfactory experience while reading ebooks. Here, we have compiled a list of the best Android PDF reader apps to read, edit, and share documents with ease.
8 Best Android PDF Reader Apps | 2022
1. Adobe Acrobat Reader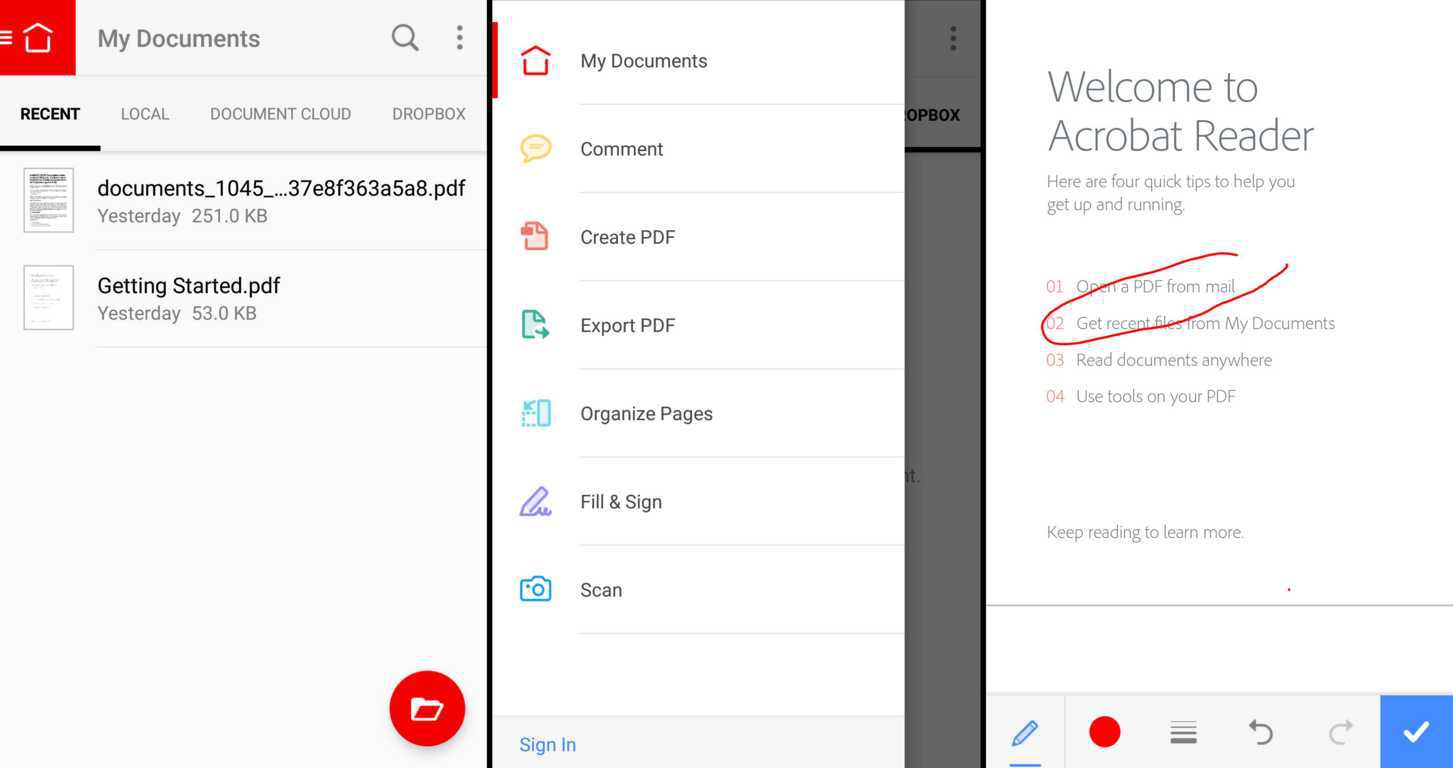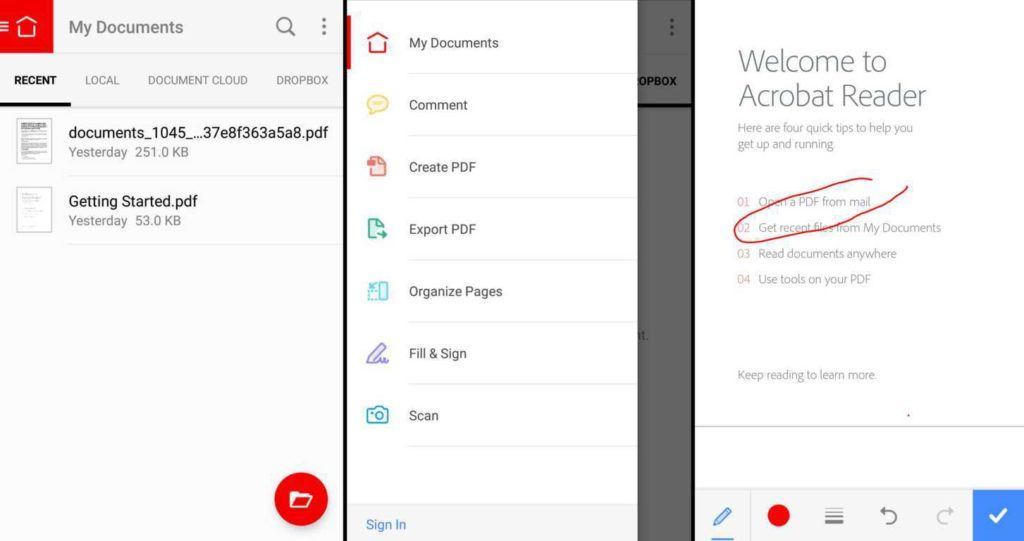 Adobe Reader is a common choice for many users when it comes to PDF reading and editing. Not just your computer, this popular PDF reader for Android lets you open up any PDF files stored on your SD card, Google Drive, emails, or phone memory.
The app can scan for all the PDFs on your device and make them available under the "Local" tab. Apart from PDF viewing, you can use the app to edit the PDF files and add text comments, highlight sentences, sign the document, etc. Users can also sign forms through e-signing by using their touchscreen.
Moreover, it has a separate section with Dropbox support. In case you have stored any PDFs in your Dropbox, you can access and edit them directly from your phone. Also, you can create an Adobe Document Cloud account from within the app and store files online. The pro version is available as an in-app purchase, which unlocks premium features. The app also doesn't display any ads.
2. Foxit PDF Reader & Converter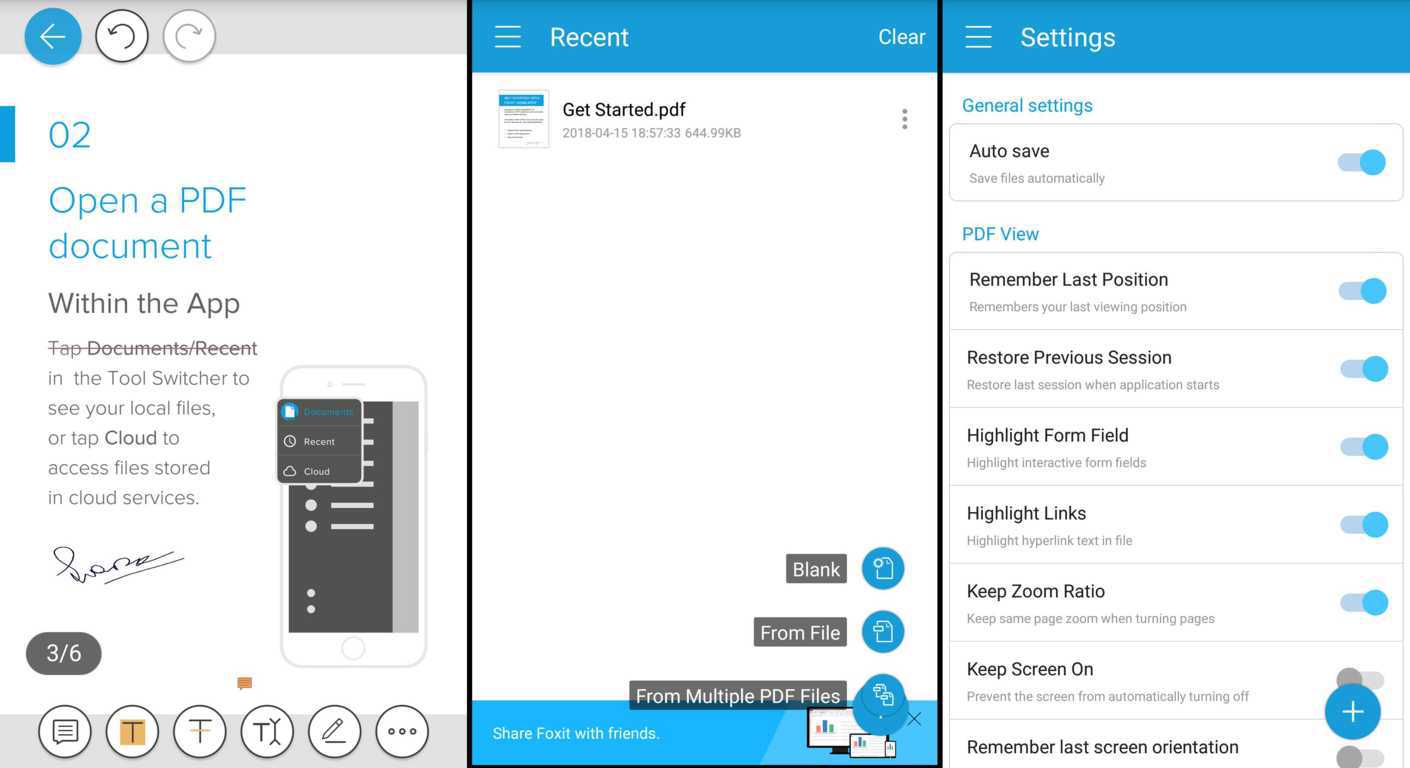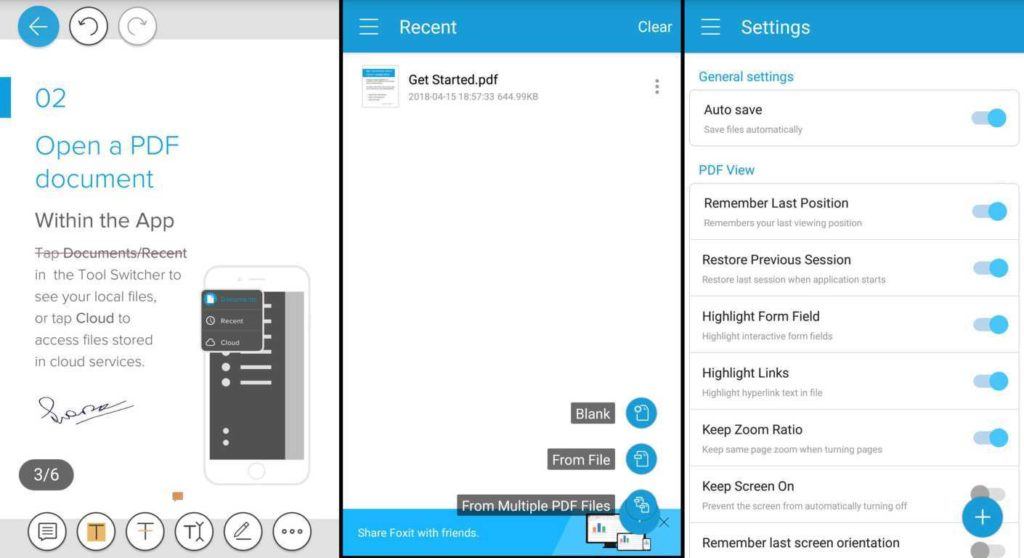 This PDF reader for Android provides all the necessary features for PDF viewing and editing. Compared to other PDF viewers, the app is lightweight and has a fast interface. It allows you to share your edited PDFs directly to Facebook or Twitter.
You will also get ConnectedPDF support for collaborative work, annotations, comments, and edits on a team's file. Moreover, this Android PDF reader has cloud support that lets you download and upload PDFs from popular storage providers. You can also scan, capture, and convert paper documents to PDFs.
3. Xodo PDF Reader & Editor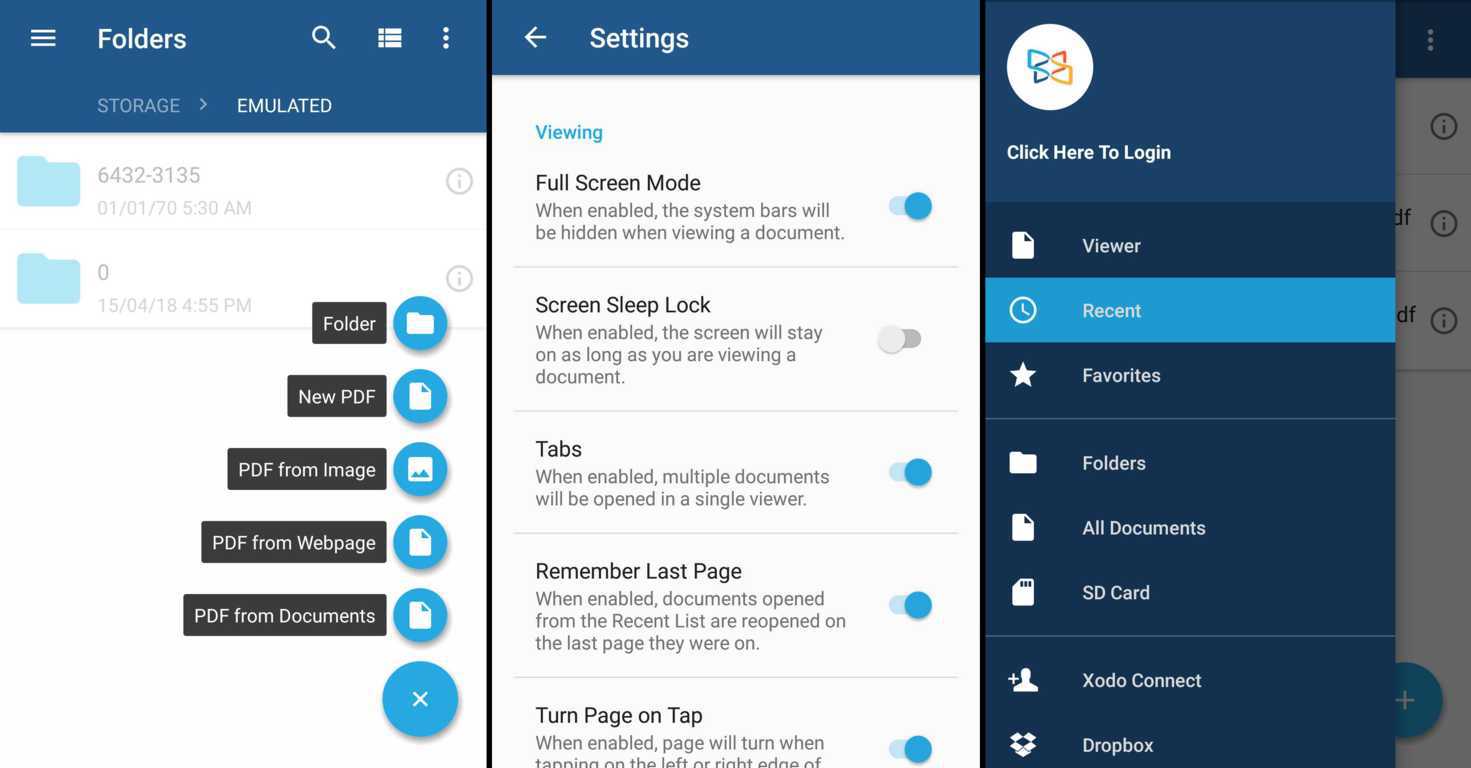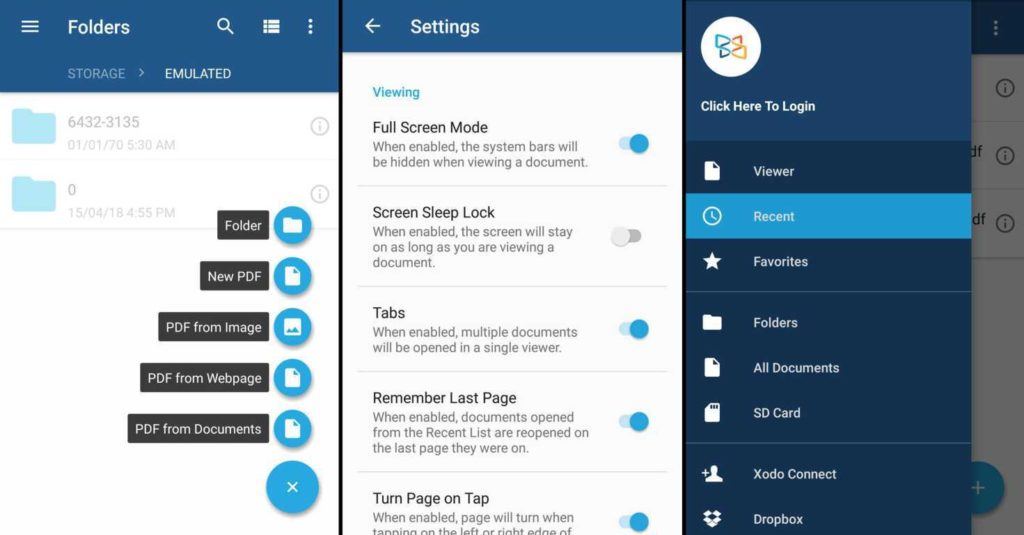 Xodo has a fast PDF viewing engine and provides smooth navigation. Users can access any PDF files from their documents or a webpage, create new PDF files, and add them to a new folder. You can annotate your documents, highlight and underline text, add signature, arrows, circles, delete or rotate pages, etc. It can automatically sync your edited PDF files to Dropbox, Google Drive, and OneDrive.
The app features a multi-tab document viewer, full-screen mode, bookmarks, a night mode for reading in low-light, and you can even set screen sleep mode. Moreover, you can open an existing image to create a new PDF, or convert JPG, GIF, PNG, and TIFF files into PDFs. This highly featured app is one of the best PDF apps for Android. Furthermore, it is ad-free.
4. WPS Office + PDF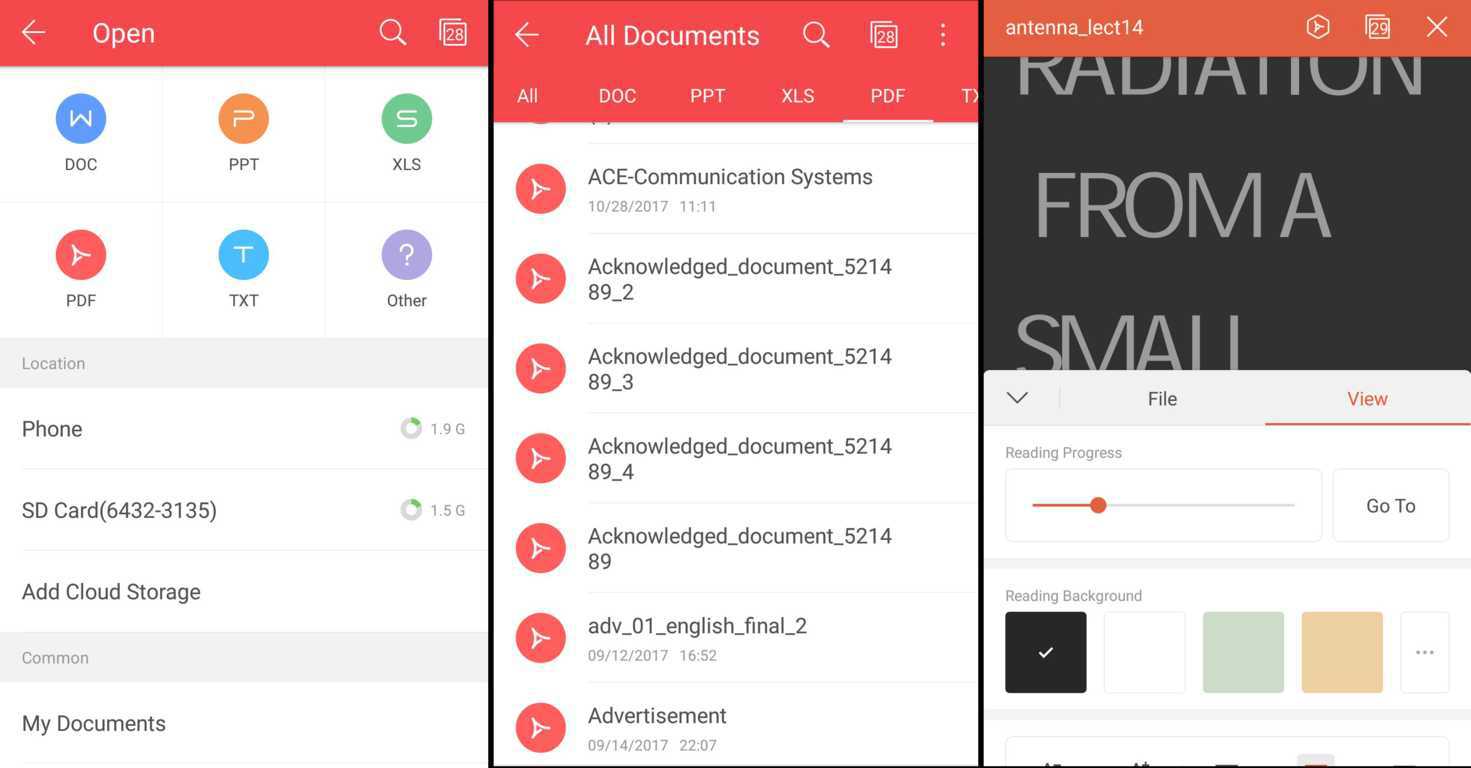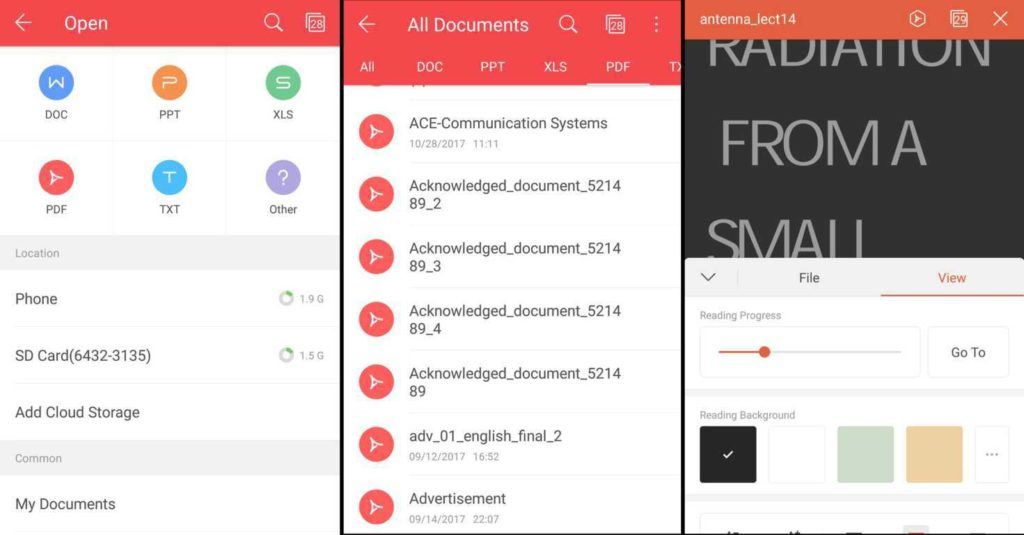 WPS Office is one of the best office apps for Android, which comes integrated with good PDF reading features. You can open any PDF files from your storage, crop it, add bookmarks, print, or save it to Cloud storage.
Also, there is Night Mode to give minimum stress to your eyes. The app allows you to scan paper documents to PDF using the mobile camera. Additionally, you can convert office documents created in MS Word, Excel, PowerPoint, etc. to PDF.
By upgrading to the premium version of the app, you can unlock additional PDF features such as PDF signature, PDF merge, etc. The free version of the WPS Office is ad-supported.
5. Google PDF Viewer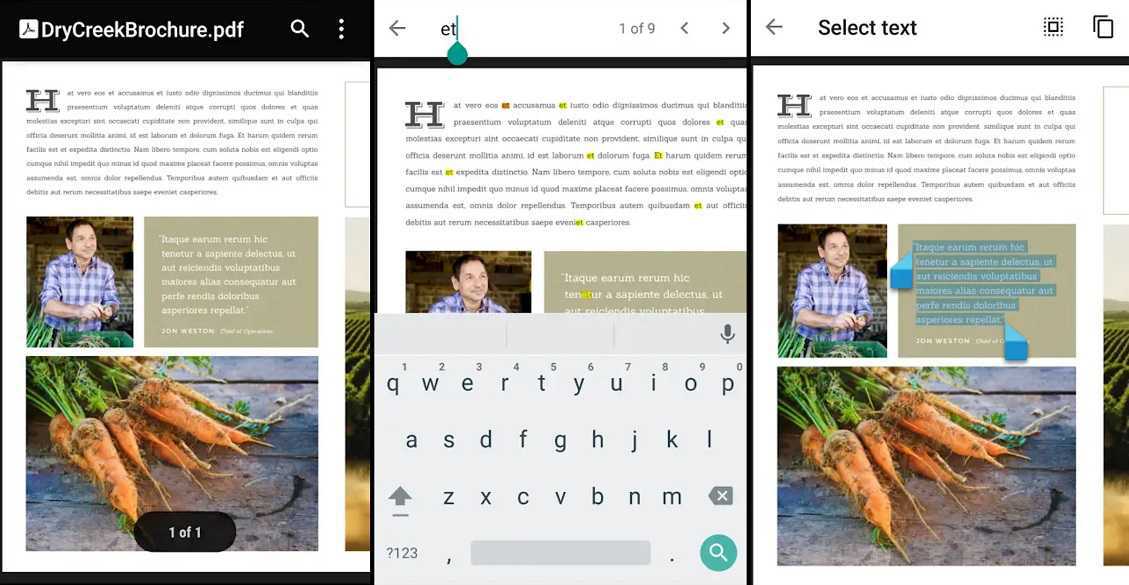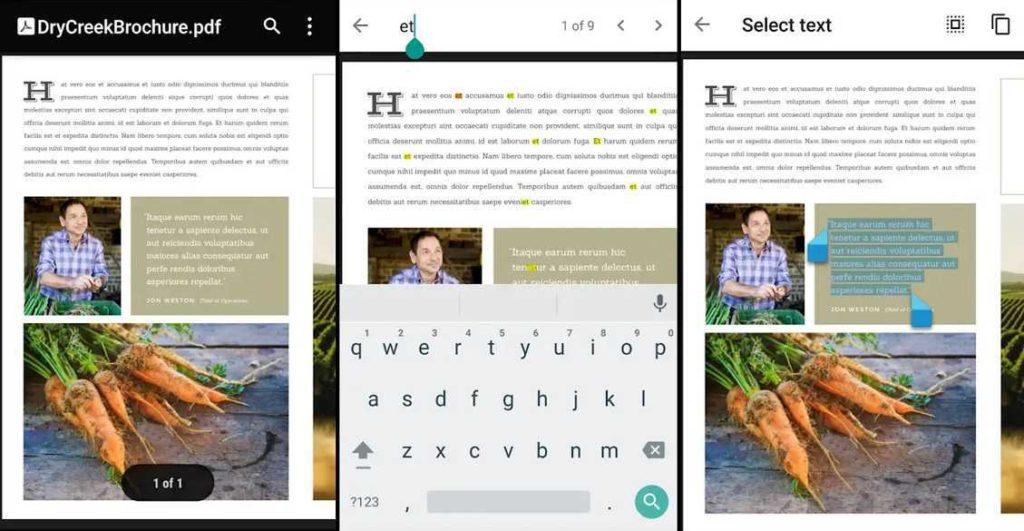 Google PDF viewer is the official PDF viewer by Google, however, the company has since discontinued it. Now it can only be downloaded through an APK. It is lightweight and has only a few necessary features. However, it works reasonably well. Apart from opening and reading PDF files, you can search for particular words or phrases inside the document, zoom in, select specific text for copying, etc.
It integrates PDFs to Google Drive. Also, note that it won't show any app icon on your launcher. You will get an option to open PDFs with the Google PDF Viewer when you try to open them. Over time, Google has improved its feature and stability making it a reliable PDF reader for Android. The app also doesn't display any ads. You can also try out Google Play Books as an alternative to this.
6. EBookDroid – PDF & DJVU Reader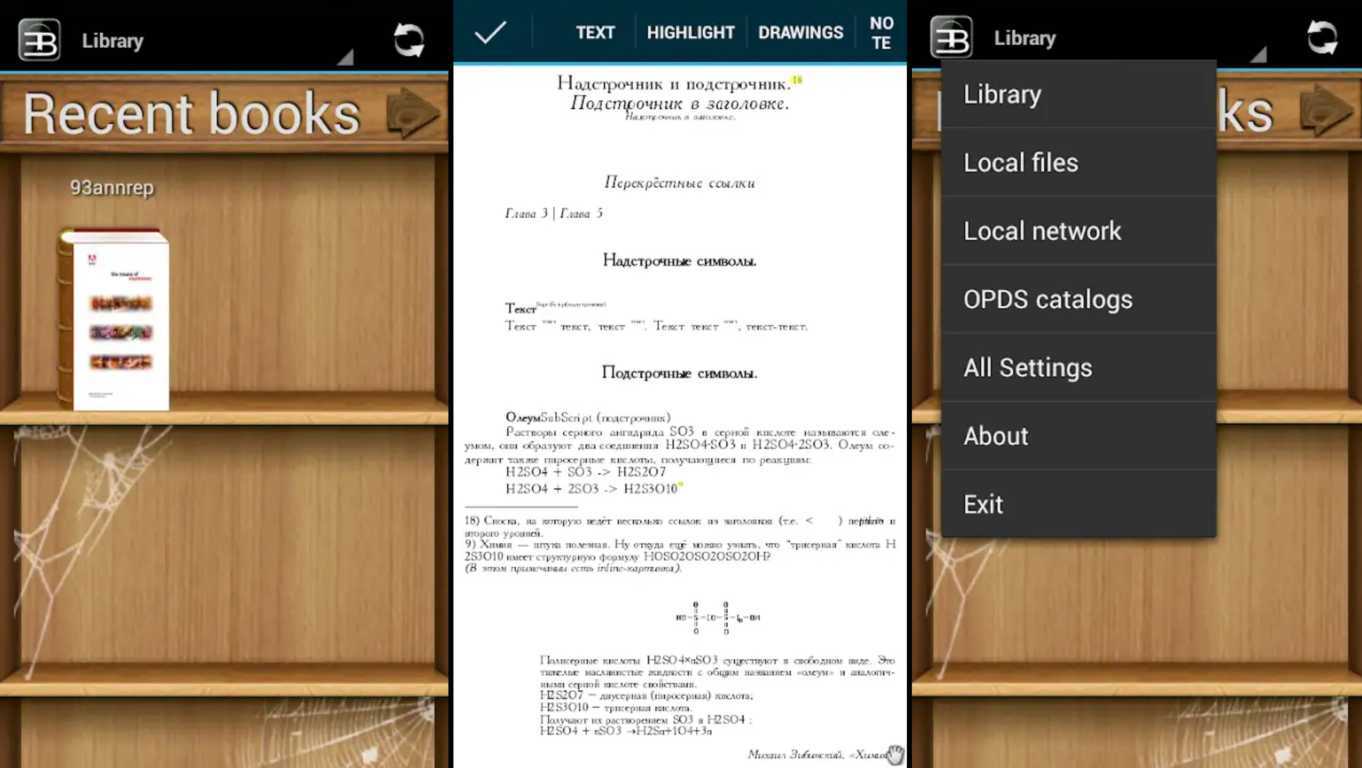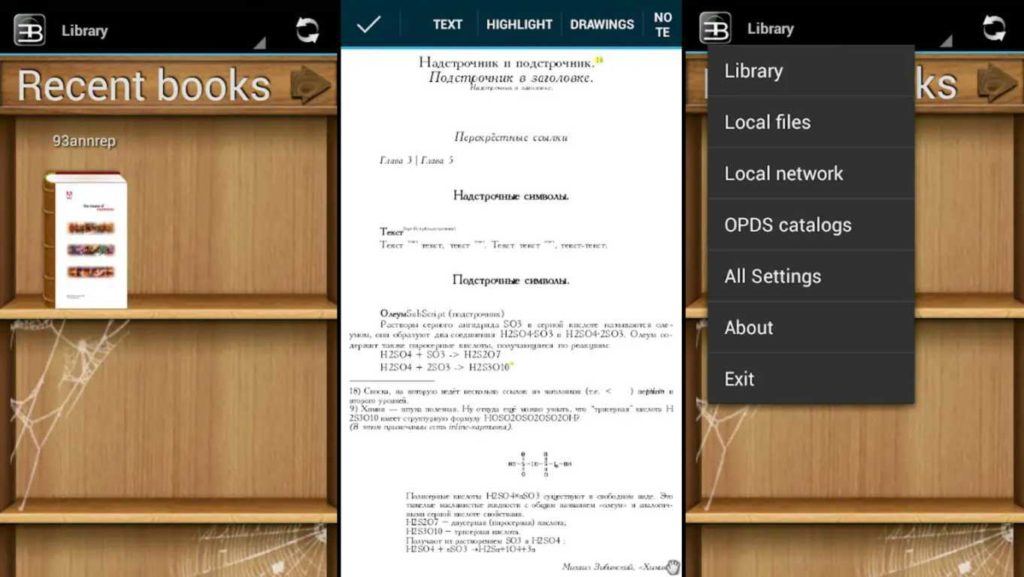 EBookDroid is another lightweight and ad-free PDF app for Android. It works quite well as an ebook reader too. The app supports DjVu, PDF, XPS, EPUB, RTF, MOBI, and many other file formats.
This Android PDF reader offers features like split pages, manually crop margins, selecting or highlighting texts, adding notes, and free-hand annotations, etc. Moreover, it has a lot of customizable options. You can change the interface style, customize the gesture shortcuts, adjust the format, etc.
7. PDF Reader Classic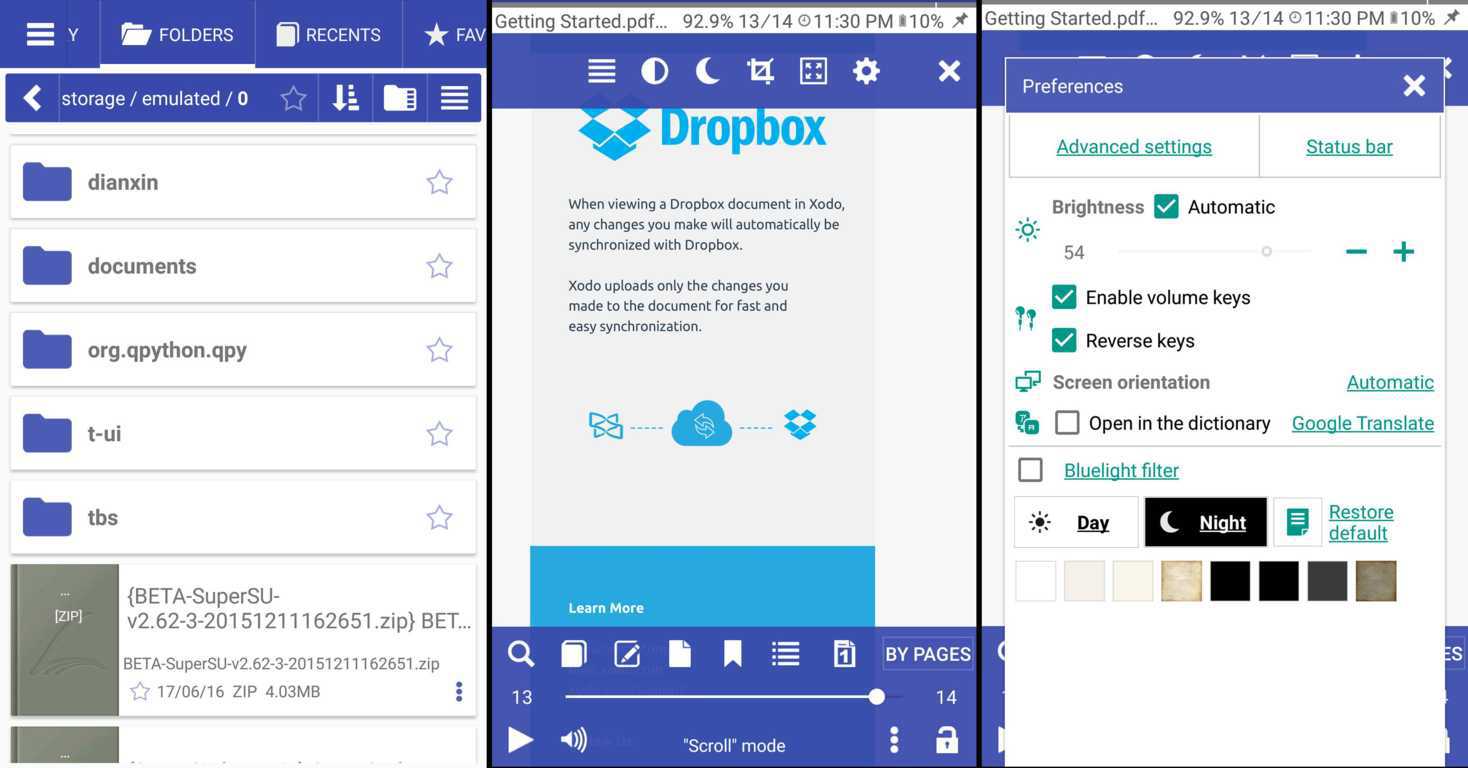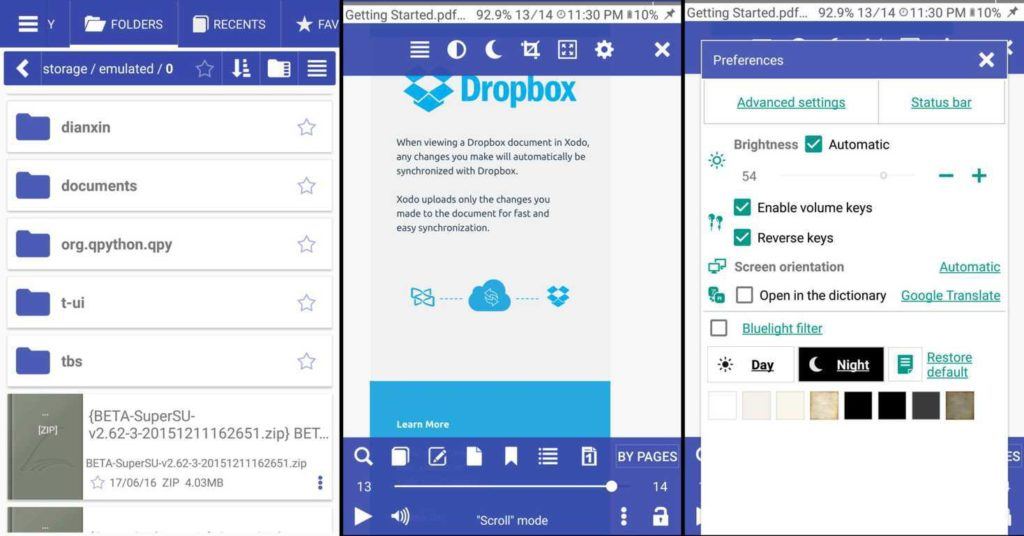 PDF Reader Classic is a less-known PDF app for Android. However, it contains most of the necessary PDF viewing features and works quite well. While opening any file, you can select it from three different reading modes. It can be a good ebook reader and has support for many other file formats such as EPUB, MOBI, DjVu, HTML, RTF, etc.
You can also view presentations, comics, and sheet music. It includes multi-tab document viewing, text-to-speech support, night mode, favorites, bookmarks, etc. All the features are available in the free version itself, and it is ad-supported.
8. PDF Viewer – PDF File Reader & Ebook Reader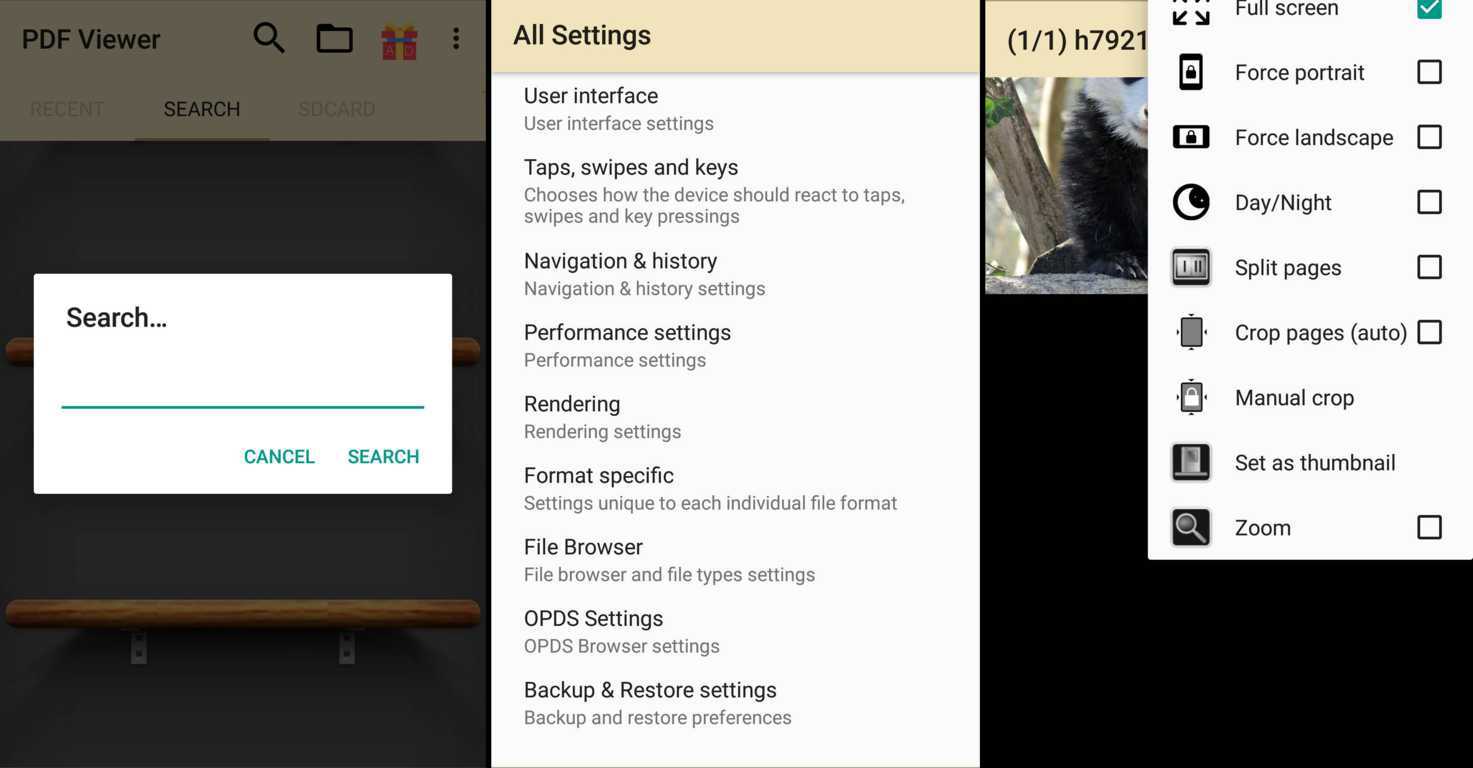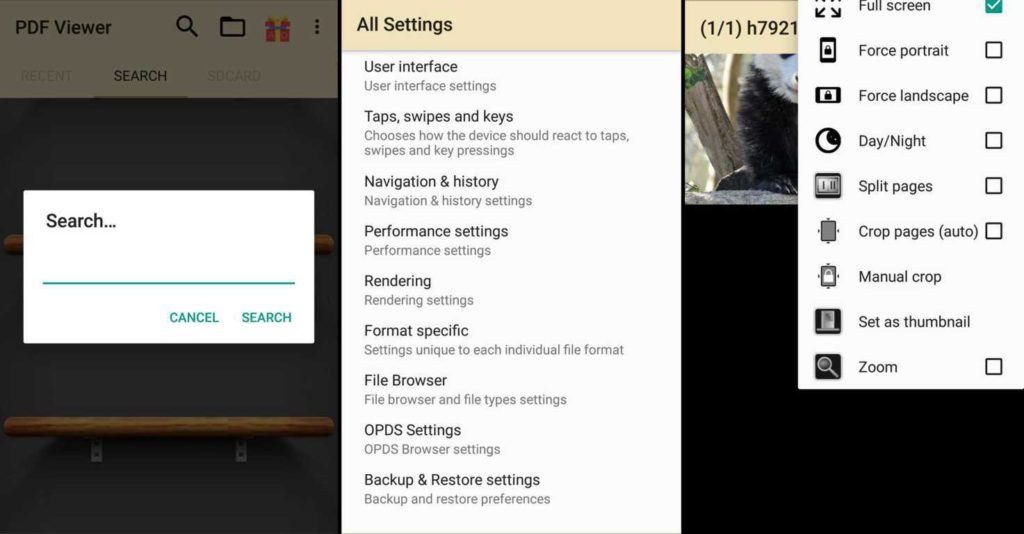 PDF Viewer is a simple PDF reader for Android, which can also be used as an ebook reader. It supports PDF, XPS, DjVu, and many other file formats. The app has full-screen support, night mode, search support, bookmarks, page splitting, etc. You can enable it to auto-crop margins to maximize the content area. The app is pretty basic but has a clean user interface. However, the app contains ads.
If you are also looking for pdf readers for iPhone or iPad devices, we have already compiled a list of 10 best readers to view PDF files. Did you find this list to help you find the best Android PDF reader? Share your reviews in the comments below.