People have seen the first glimpse of Windows 11, thanks to a leaked build that made its way to public forums. We also got a chance to try out the new Windows 11 installation using that build and see what new stuff Microsoft has baked into the OS. Now, you can download and try the new Preview build for Windows 11.
With that said, let's talk about some differences between Windows 11 and Windows 10; the old OS will reach its End of Life in 2025. You can keep up with the upcoming OS by following our detailed Windows 11 coverage.
Windows 11 vs Windows 10: Major differences
There are some considerable, mostly visual, differences between the two Windows versions. But that was not all that Microsoft unveiled during the June 24 launch event.
More focus on the user interface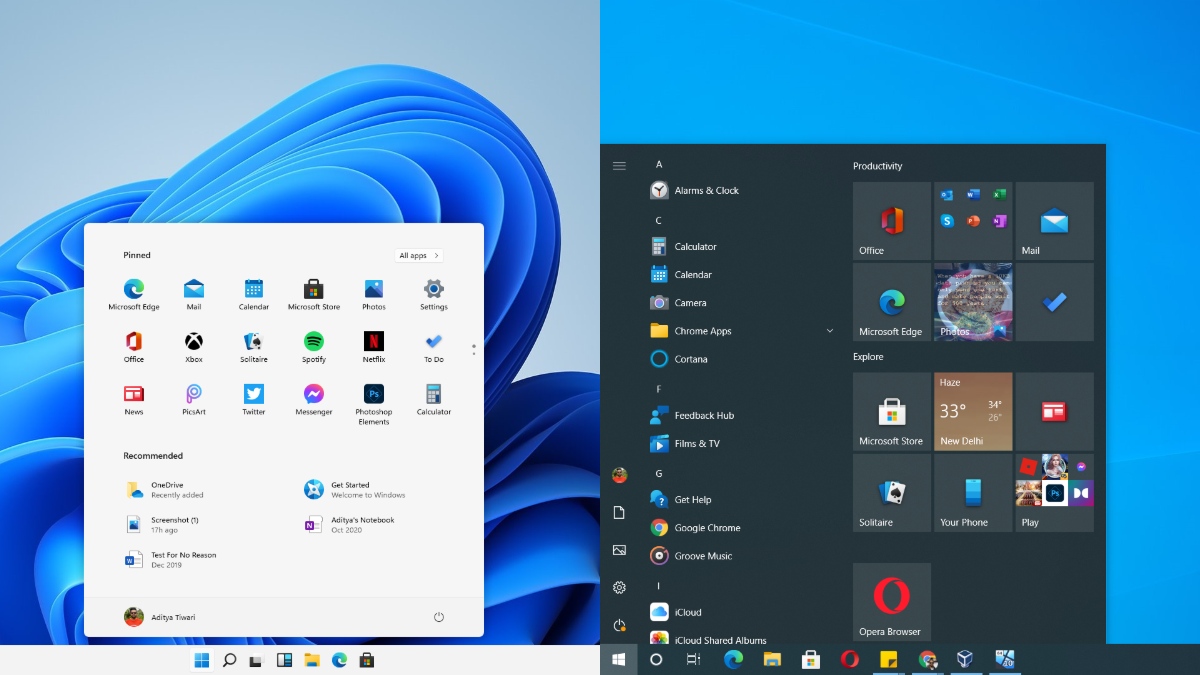 Many Windows users have complained over the years that the Windows 10 feature updates don't do much in terms of visual changes. Yes, there have been UI improvements but sometimes they are so subtle that many fail to notice.
So, here are some UI elements that Microsoft has revamped for Windows 11:
Redesigned Settings app for Windows 11
New OOBE (Out Of The Box Experience) Windows Setup screen
New centered Start Menu with rounded corners
New Windows Search experience
New Task View (Windows Timeline) Experience
New icons on the Desktop, File Manager, Control Panel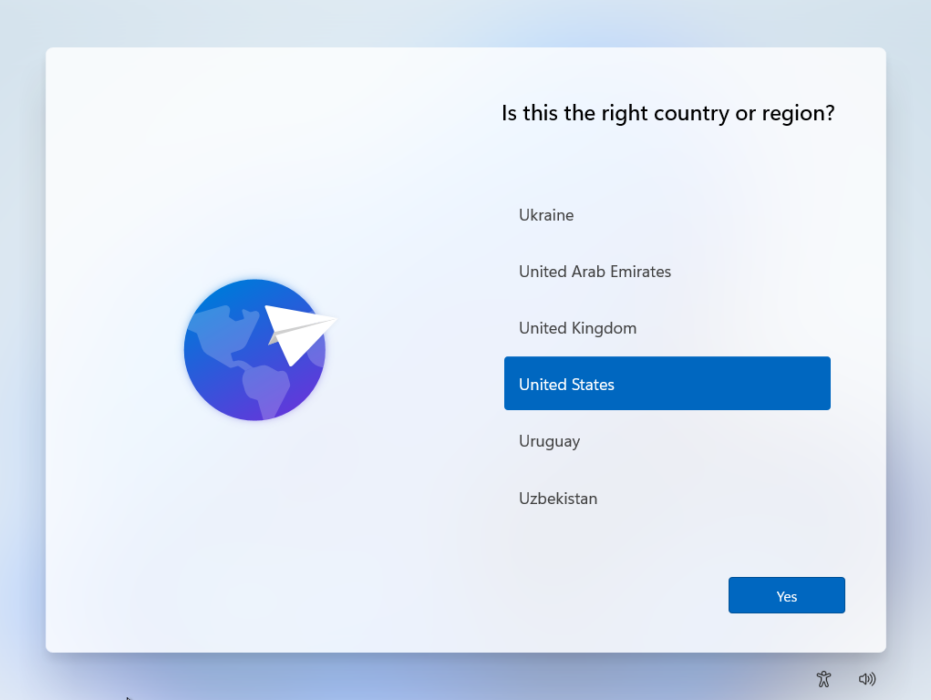 Many of these visual elements are borrowed from the now-discarded Windows 10X operating system which was based on Windows Core OS. Microsoft has also decoupled the Quick Actions menu from the Notifications that are now clubbed with the Calendar.
Speaking of the Start Menu, a significant difference between Windows 11 and Windows 10 is that the former has done away with the Live Tiles feature that almost no one used.
Windows 11 logo and startup sound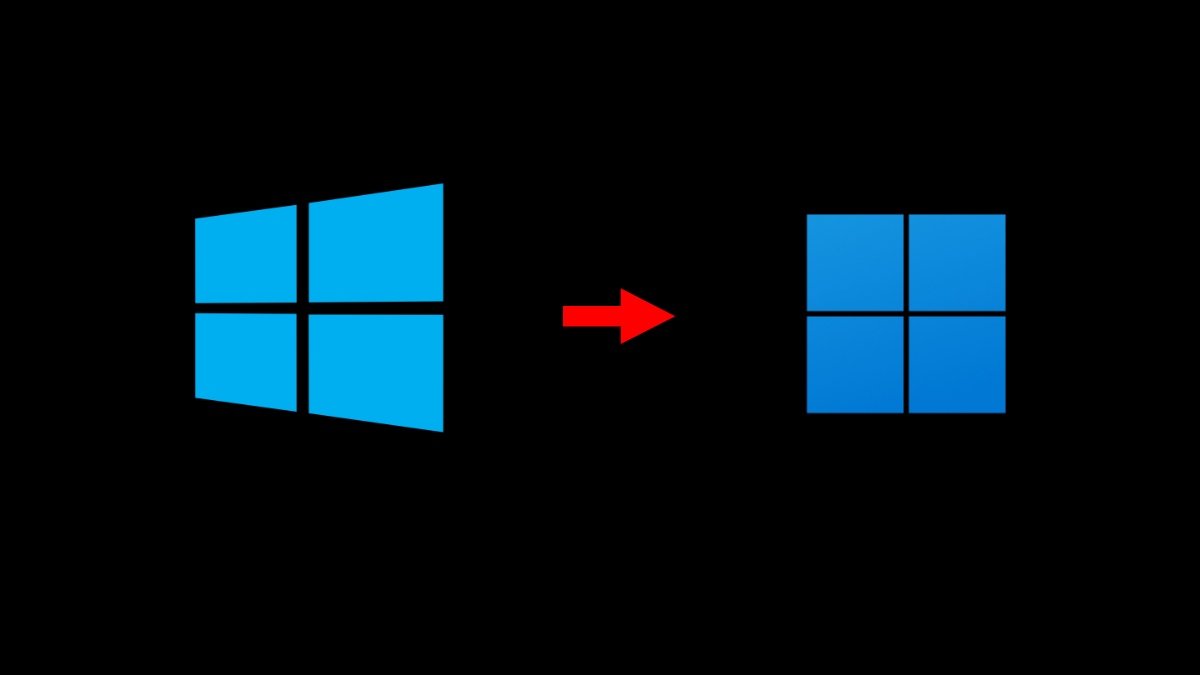 One thing you'll notice right on the boot screen is the new Windows 11 logo. It now looks flat like the Microsoft logo, a shift from the 3D design on Windows 10.
Accompanying that is the new Windows 11 startup sound that's also a refresh from what we are hearing for a while now. In fact, many Windows 10 users might have disabled the startup sound already. Maybe, it's time to enable it again.
Android Apps, Teams Integration, better touchscreen support
On Windows 10, the Your Phone app can already pump Android apps from your smartphone. But Windows 11 is taking the experience to a new level. Microsoft Store will now include Android apps that are hosted on the Amazon App Store. Further, it was reported that users will be able to sideload Android apps on Windows 11.
Also, Microsoft has replaced the Skype-powered Meet Now feature with Microsoft Teams integration. Although it feels weird to have a work-oriented integrated for general users, users will get a native experience with Teams audio and video calls.
Microsoft has made efforts to optimize Windows 11 for touchscreen devices, which include a new touchscreen keyboard, better Windows Ink support, new battery usage stats, a bigger taskbar, etc.
What about under the hood changes?
It won't be the case that Microsoft just made some UI modifications and called it Windows 11. Of course, there is more to come in the coming week when the company will host the official unveil.
However, it would be too early to comment on under-the-hood changes like app load times, performance improvements, support for new technologies, and more. While my experience of the leaked build on a VM was chaotic, the insider preview on my main machine has been running well so far. Of course, there are some problems like the laggy settings app and several glitches, I can still finish my work on time.
My thoughts on Windows 11
Windows 11 is coming out as a new version with visual changes labeled as Sun Valley. It definitely cuts through the monotonous Windows 10 life and brings a fresh perspective to your device. With changes to the Start Menu and Windows Search, the learning curve is easy but people will start enjoying their machine again in a few weeks. Microsoft still needs to work on streamlining the UI appearance across the operating system.
But to be honest, that Windows vibe has reduced and Windows 11 feels more like a visually appealing Linux distro. Especially when you take a look at the new File Explorer icons. The Settings app has a new splash screen and a new UI that's very different from Windows 10.
One plus point is that the window snapping is now easier, you just need to hover on the maximize button at the top-right corner and snap the window wherever you want.
Maybe, it will take some time to get used to the new look which includes centered Taskbar icons and Start Menu. Of course, you can change the Taskbar alignment to the left if you want.
Should I wait for Windows 11?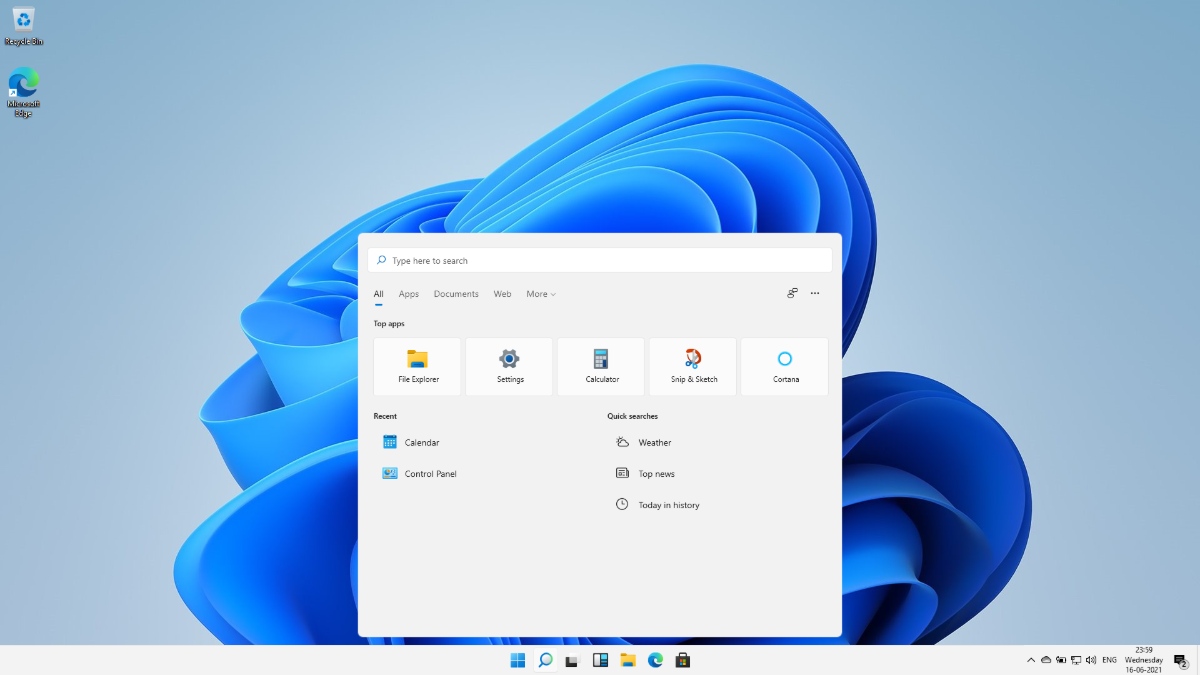 Again, it would be too early to say whether you should wait for Windows 11 or not. However, right now, it doesn't seem to be the case that Windows 11 will add something that won't run on Windows 10, for example, how UWP apps don't run on Windows 7. But it doesn't mean that changes aren't present. There are many UI updates and we saw more features on June 24.
Windows 10 will still get support until 2025. So, it's not like you have to make a decision super quick. What are your thoughts on Windows 11? Drop them in the comments below.
Windows 11 FAQ
Do Windows 10 users get Windows 11 for free?
Yes, Microsoft has officially confirmed there Windows 11 will be a free upgrade for Windows 10 users. However, there are high chances Windows 7/8.1 users will get it for free as well as per reports. It doesn't seem to be a big surprise as Redmond would want to lure that 15% of users who still run Windows 7 to make an upgrade.
Will my PC run Windows 11?
For now, Windows 11 is known to work on Intel 8th Gen and 2nd Gen Ryzen CPUs or later. You can check out the official system requirements and use the PC Health Check tool to know whether your machine will be able to run Windows 11 or not. PC makers have released their lists of models that will work with Windows 11.
Has Windows 11 released to the general public?
No, Microsoft announced Windows 11 on June 24. The public rollout will start later this year. It's currently available as a preview version to the users of the Windows Insiders program. Follow these steps to get the Insider build.