The Windows operating system is taking a new shape as Windows 11, which will roll out later this year. And one of the things Microsoft is making sure it works well with mobile PCs. To this end, the company is trying to add features we usually see on Android and iOS devices, for example, Screen On time. Let's explore how you can view the screen on time of your Windows 11.
To know more about the upcoming Windows version, you can check our detailed Windows 11 Coverage.
How to check Windows 11 Screen On & Screen Off time?
Yes, the Screen On time is now a thing on Windows 11. For the uninitiated, Screen On time (SOT) is a measure of how long the screen was turned on after your device got a full charge. Then there is Screen Off time, which is the opposite of that.
A higher screen time means your battery can deliver more juice in a single charge. You might have heard about SOT in many review videos on YouTube.
Note: This feature is only available on battery-powered devices, including laptops and tablets.
Follow these steps to know your Windows 11 screen on time:
1. Open the Settings app.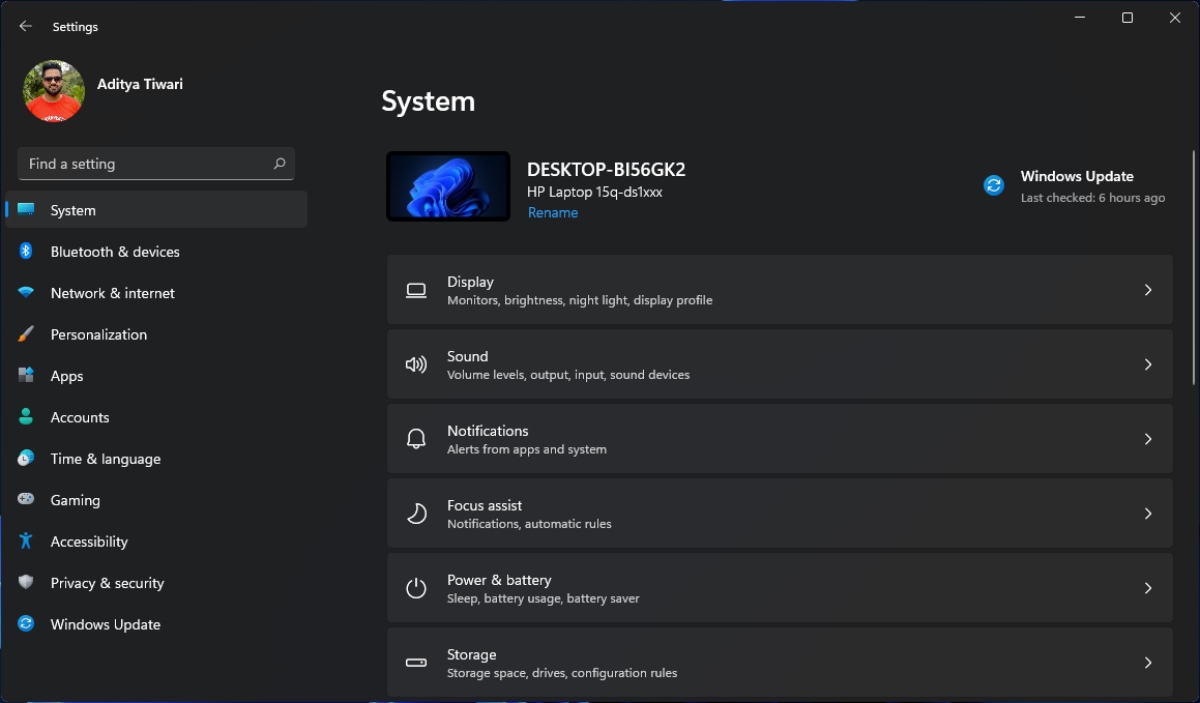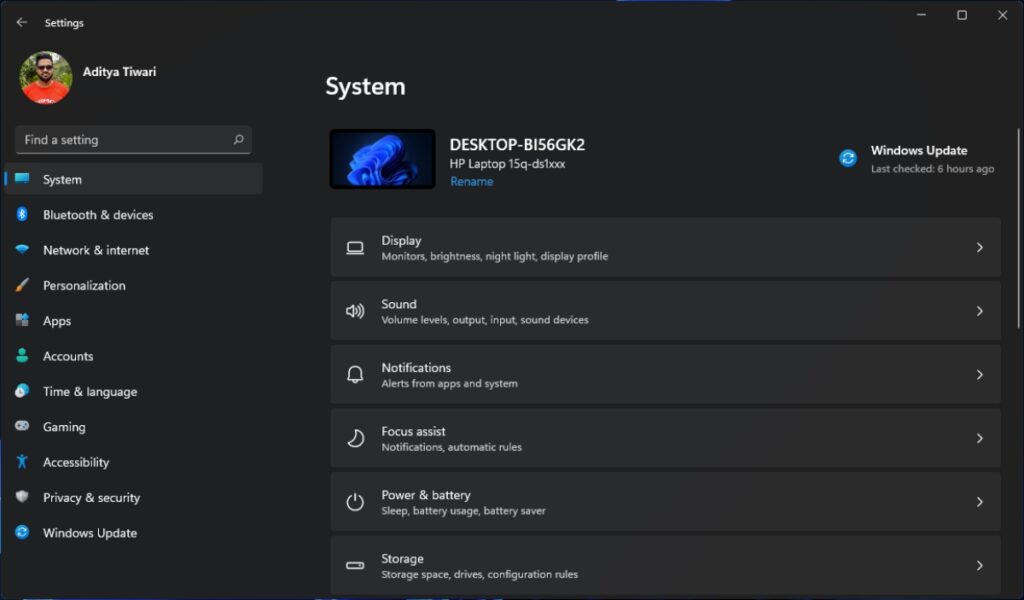 2. On the System page, click on Power & Battery.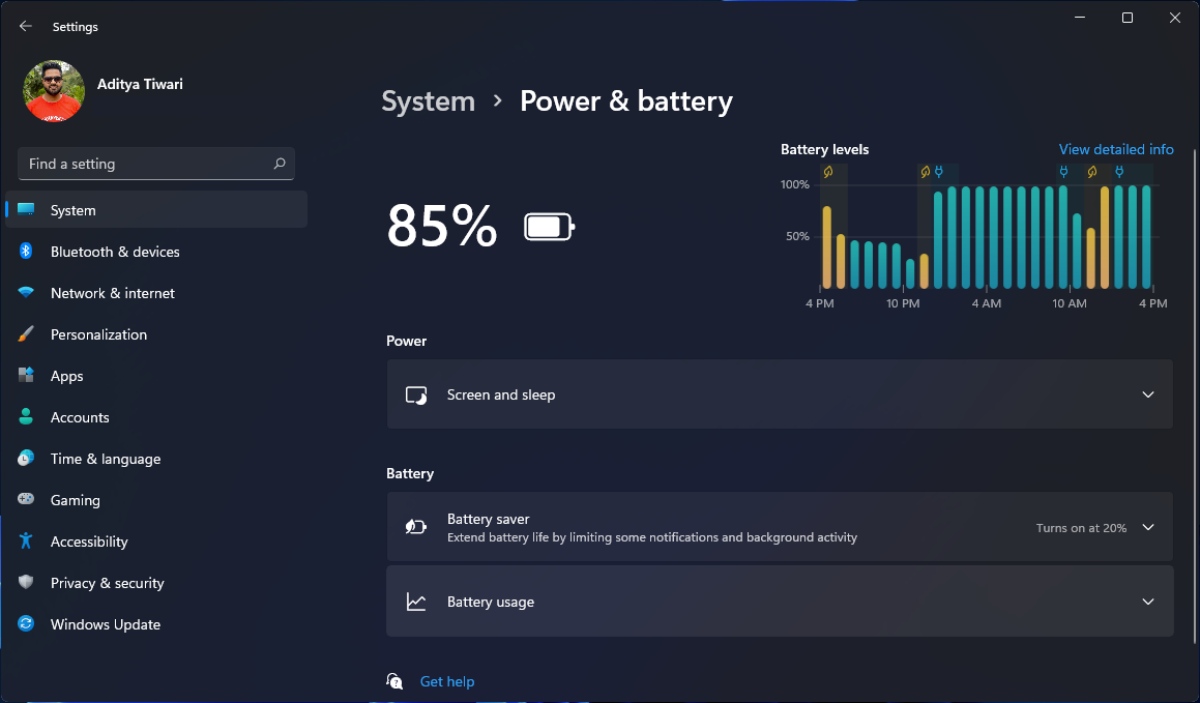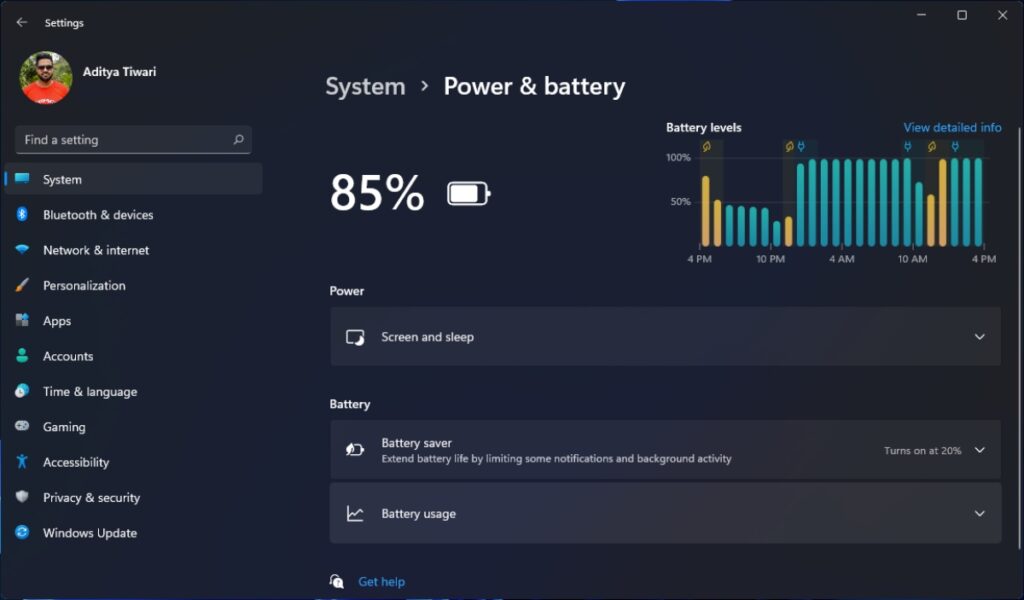 3. Click on the Battery Usage drop-down menu.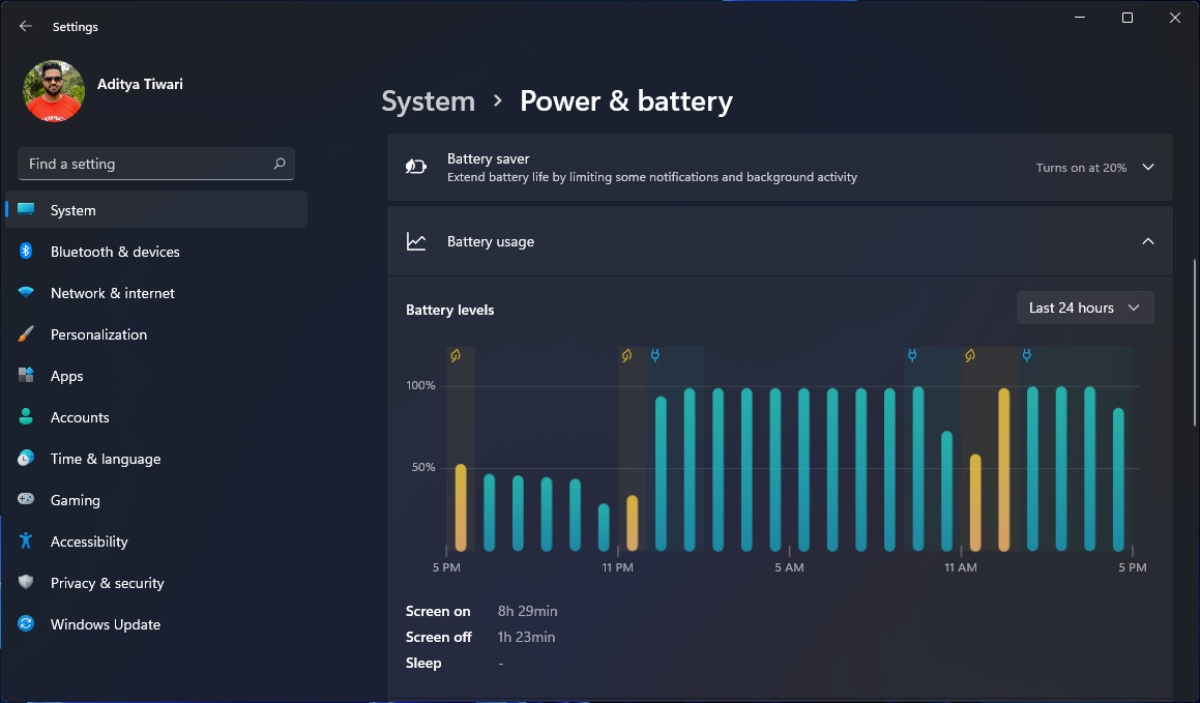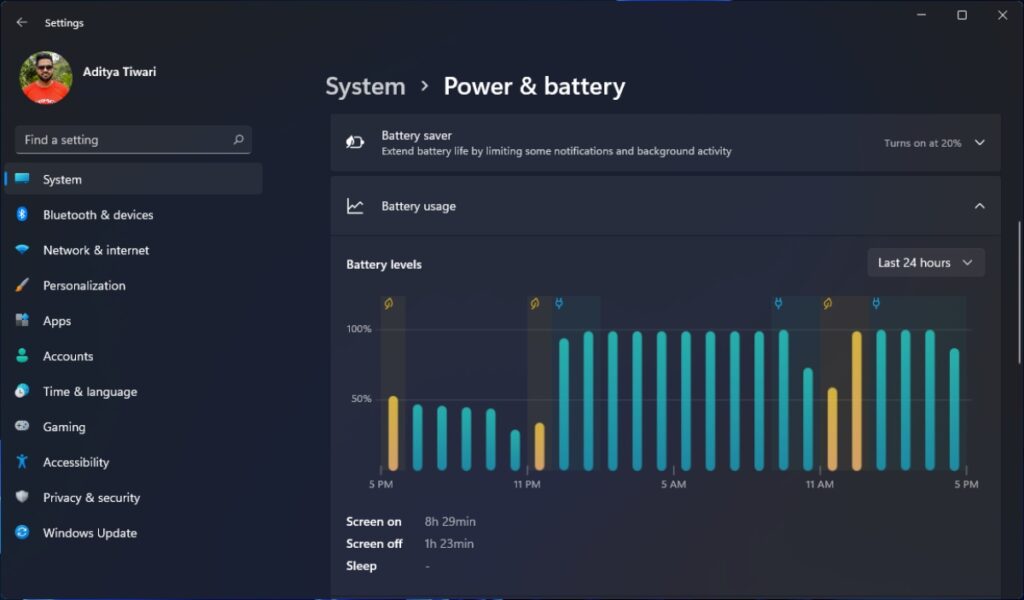 That's it. Now, you can check the Windows 11 battery stats, including the Screen On, Screen off, and Standby hours. When looking at the bar graph you can see a golden leaf and a plug icon at various places. These indicate when the power saving mode was enabled and when the charger was connected to your PC.
Furthermore, you can hover your mouse pointer on a particular bar and see the exact battery percentage for that hour.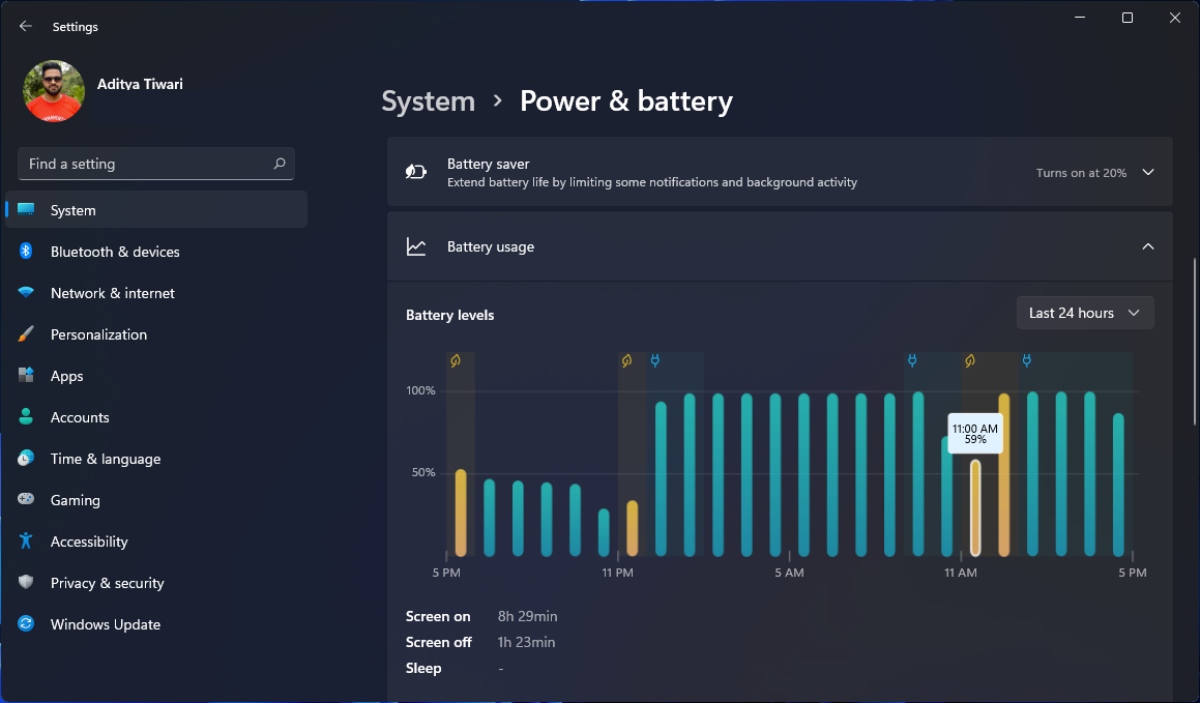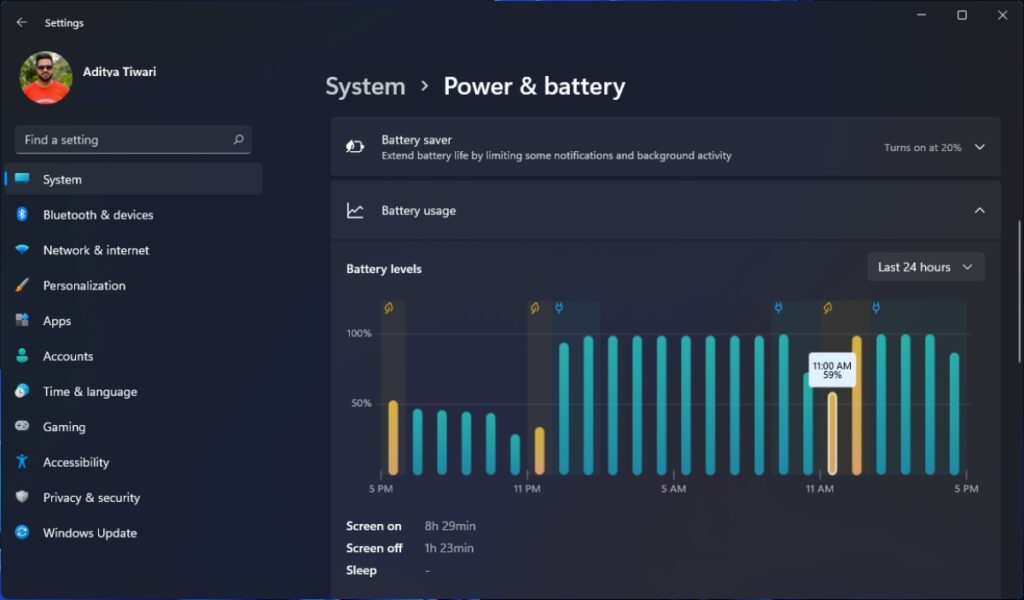 Check battery usage per app
Windows 11 lets you see the per-app battery usage in the Settings app. It tells how much percentage of your battery is consumed by a particular app in the last 24 hours or 7 days.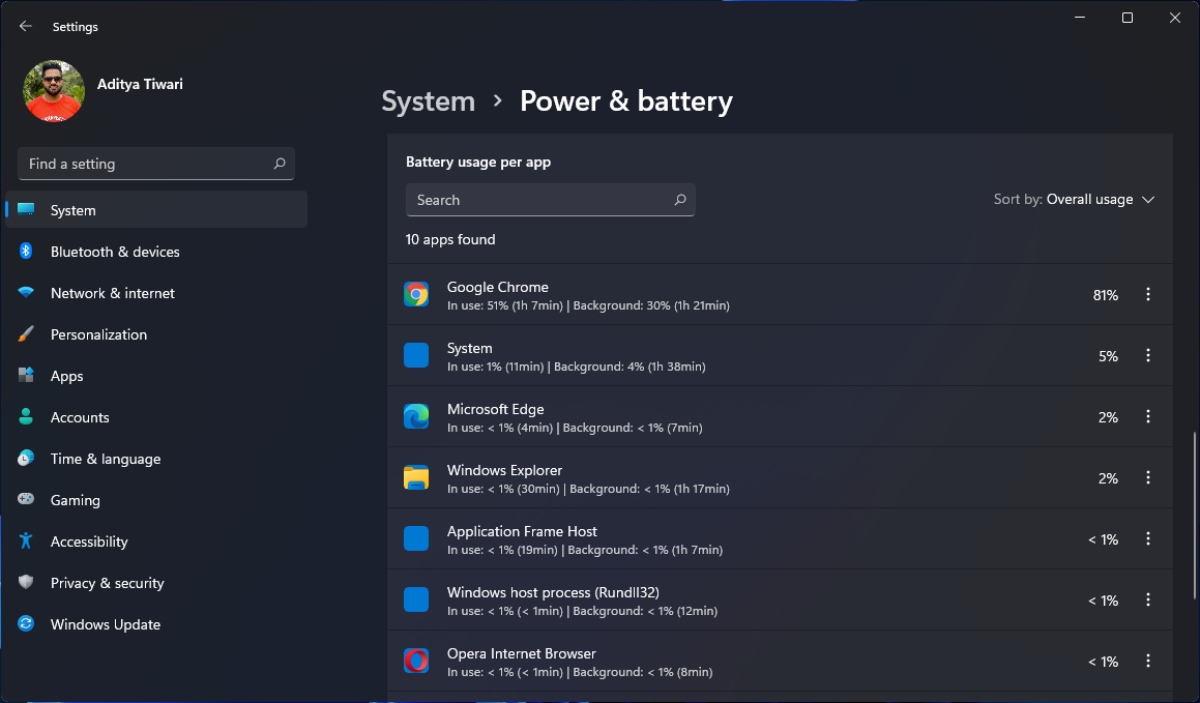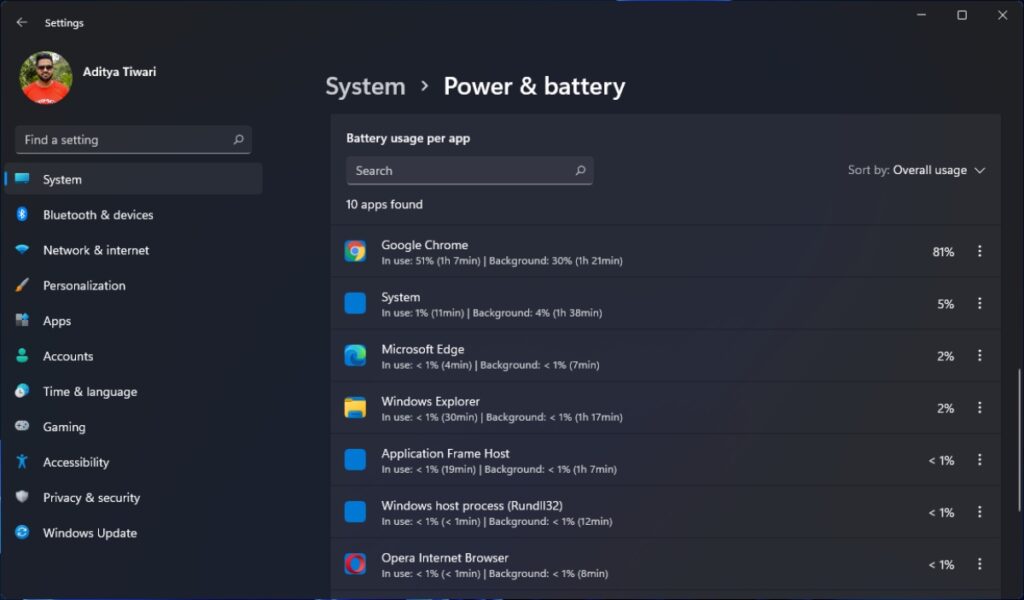 Here, you can click on Sort by to see the battery consumption from apps that are currently in use or the ones running in the background.
Overall, the new battery stats are a good addition to Windows 11, giving it an edge over the Windows 10 Settings app. Earlier, if one had to extract this much battery data, they had to use the POWERCFG command-line tool to generate a battery report.
What do you think about the new Windows 11 Screen on time and battery stats? Feel free to drop your thoughts in the comments.