Microsoft has introduced Android apps on Windows 11. This, along with many other Windows 11 features, came as a surprise as we didn't see them in the leaked build. Windows 11 will run Android apps natively and will be downloadable from the Windows store.
Microsoft is using Amazon's app store to bring Android apps on Windows. All you'll need to do to download and install them is visit the Microsoft Store. This is made possible by using Intel's Bridge technology. When we say natively, it means you'll be able to pin it to the taskbar or use them in Windowed mode beside other apps just like any other Windows app.
What Android apps are currently available?
Microsoft, in the event, showed us TikTok running on Windows 11 and the listings in the Amazon app store section also included other Android apps. This should keep users away from third-party apps like Bluestacks.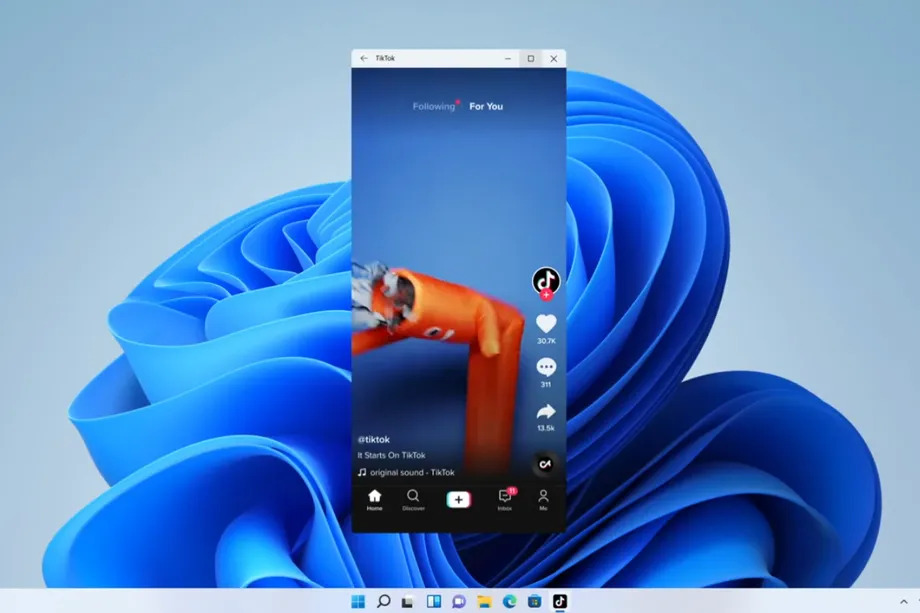 Microsoft has been giving importance to Android devices since it announced the Your Phone app. The app allows you to connect your Android device to your Windows PC and receive/make calls and receive notifications. Much like Apple's ecosystem of devices that work seamlessly.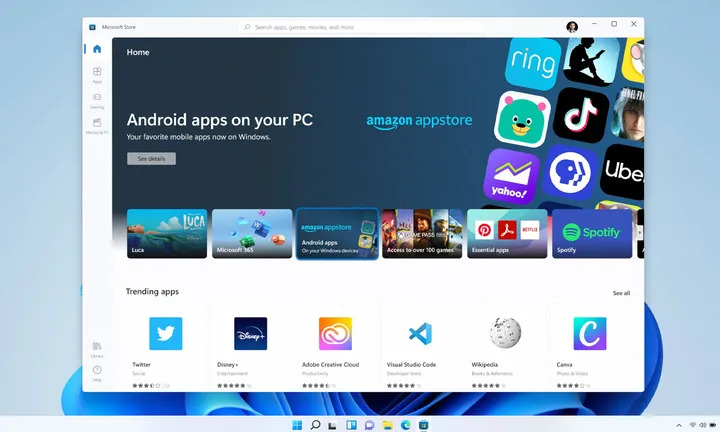 What do you think of Windows 11? Let us know your thoughts and opinions in the comments section below.