Windows 11 has been here for a while now, and most keen users are busy figuiring out the new Settings app. Microsoft redesgined the Settings app, and you can instantly spot the changes when you see it.
It looks like Microsoft really paid attention to Settings so that users can have better control over their systems. The all-new Settings app is made aesthetically better and provides ease of finding options quickly. With that said, now let's compare how the new Windows 11 Settings app is different from Windows 10 Settings.
If you're keeping an eye on the upcoming Windows version, make sure to check out our detailed Windows 11 Coverage.
Windows 11 Settings Vs Windows 10 Settings: What's The Difference?
More Control Over Important Settings
The new Settings app pays attention to almost everything that a person does on their machine on a daily basis. Your devices, sound, battery, and updates have refined settings. It now comes with new multi-monitor features and refined settings for devices, sound, Windows Update, battery, and more. So, let's explore some of the observations we have made.
The Overall Settings Design
The Settings app on Windows 10 felt like an unsuccessful try at putting up the PC's settings in a new place. In short, the app's home page did not look well and had a lot of free space on larger screens which looked weird. Windows 11's Settings app features a better design with big headers, text, and improved navigation.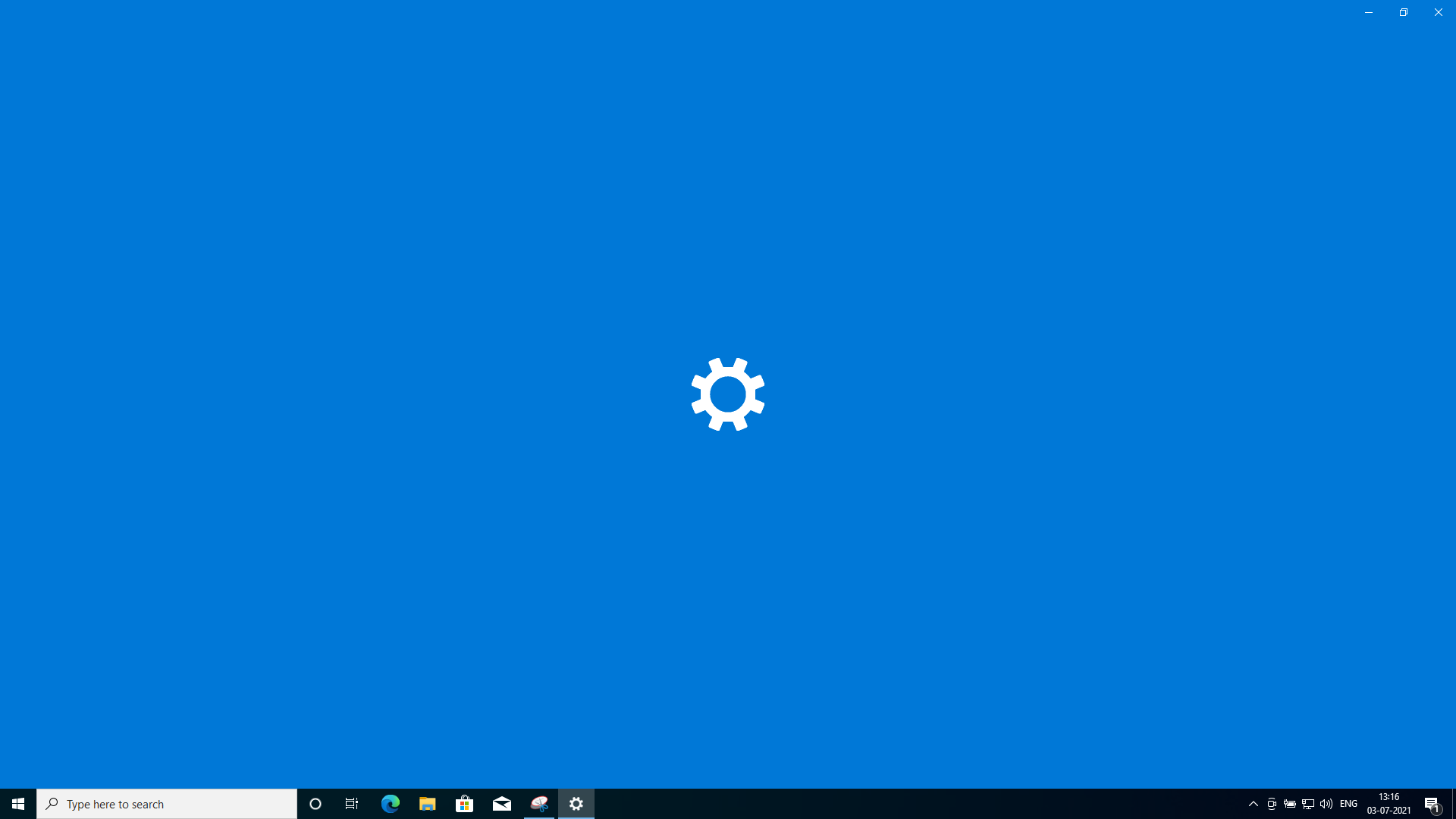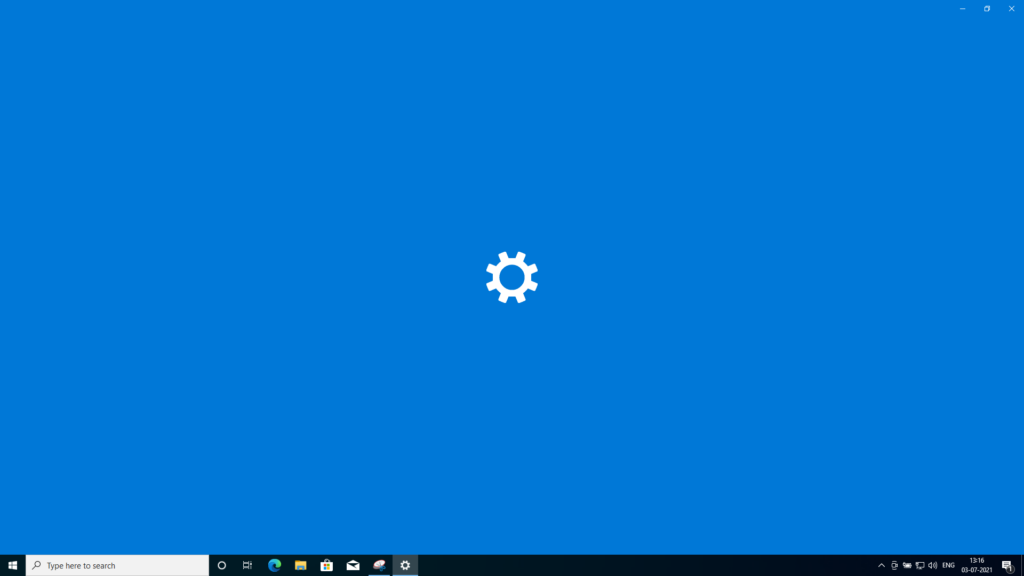 For starters, the splash screen now comes with a new Settings logo. Also, it doesn't include a dashboard as visible in the screenshots. So, the first area where you land is the System page.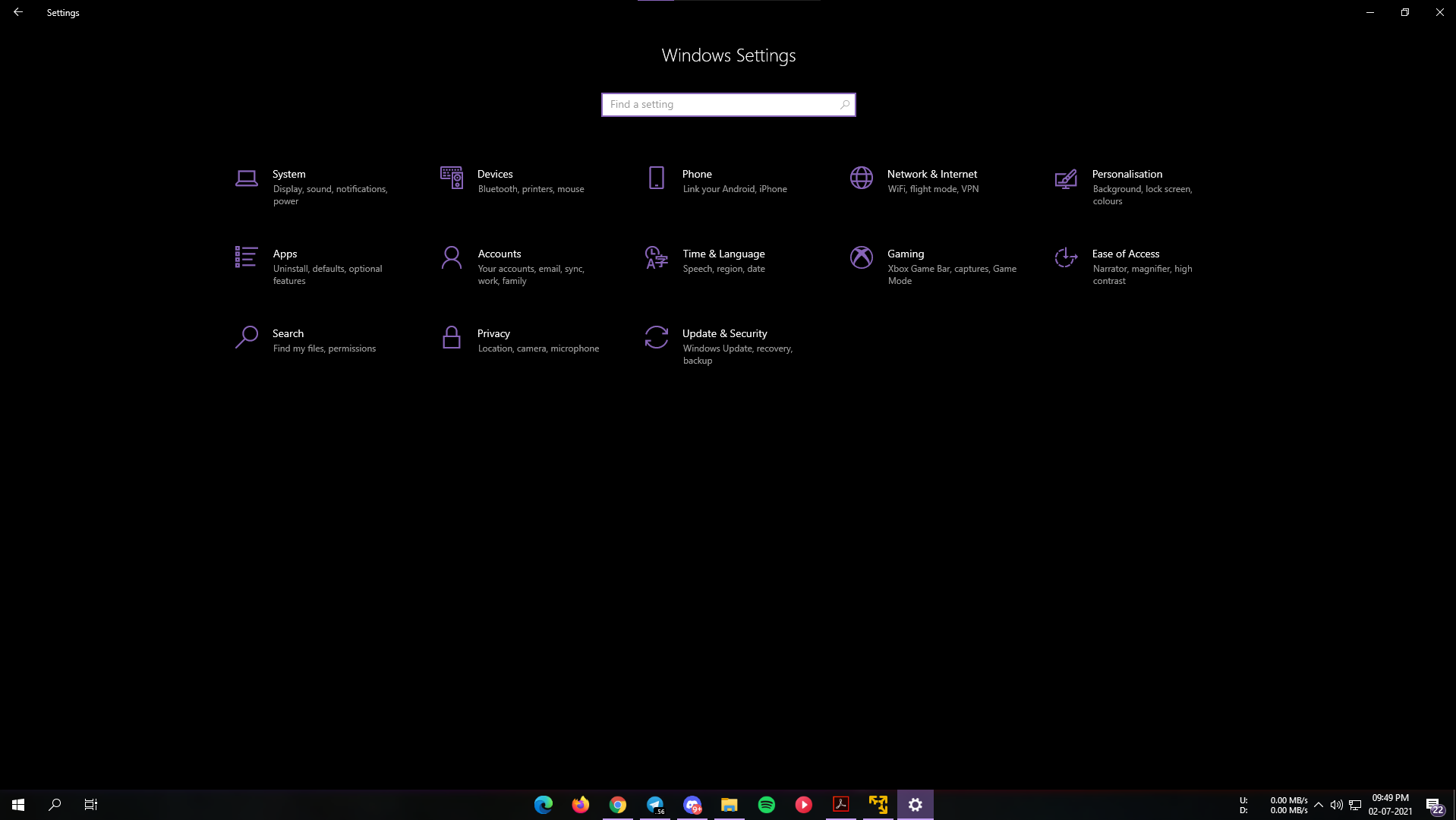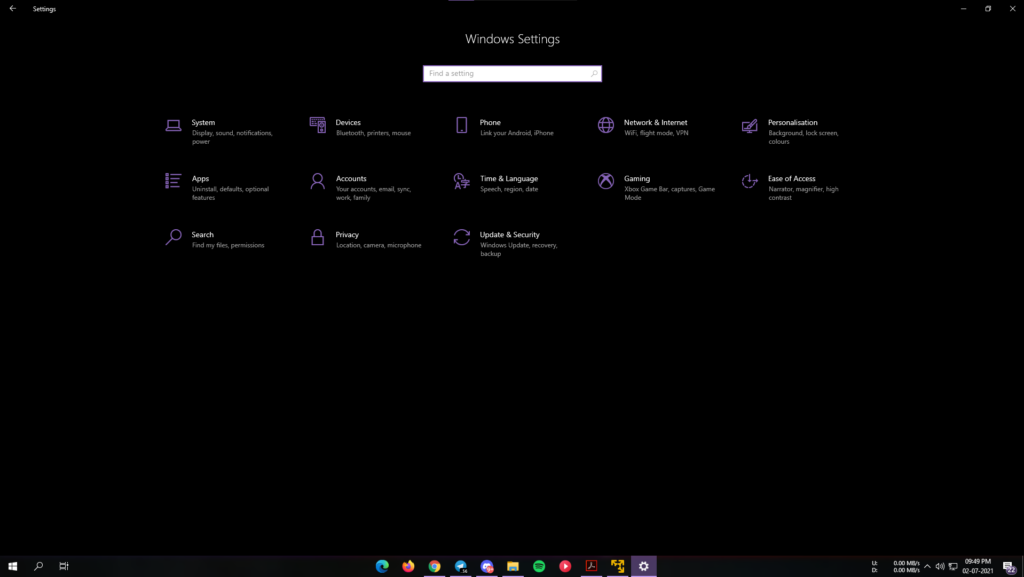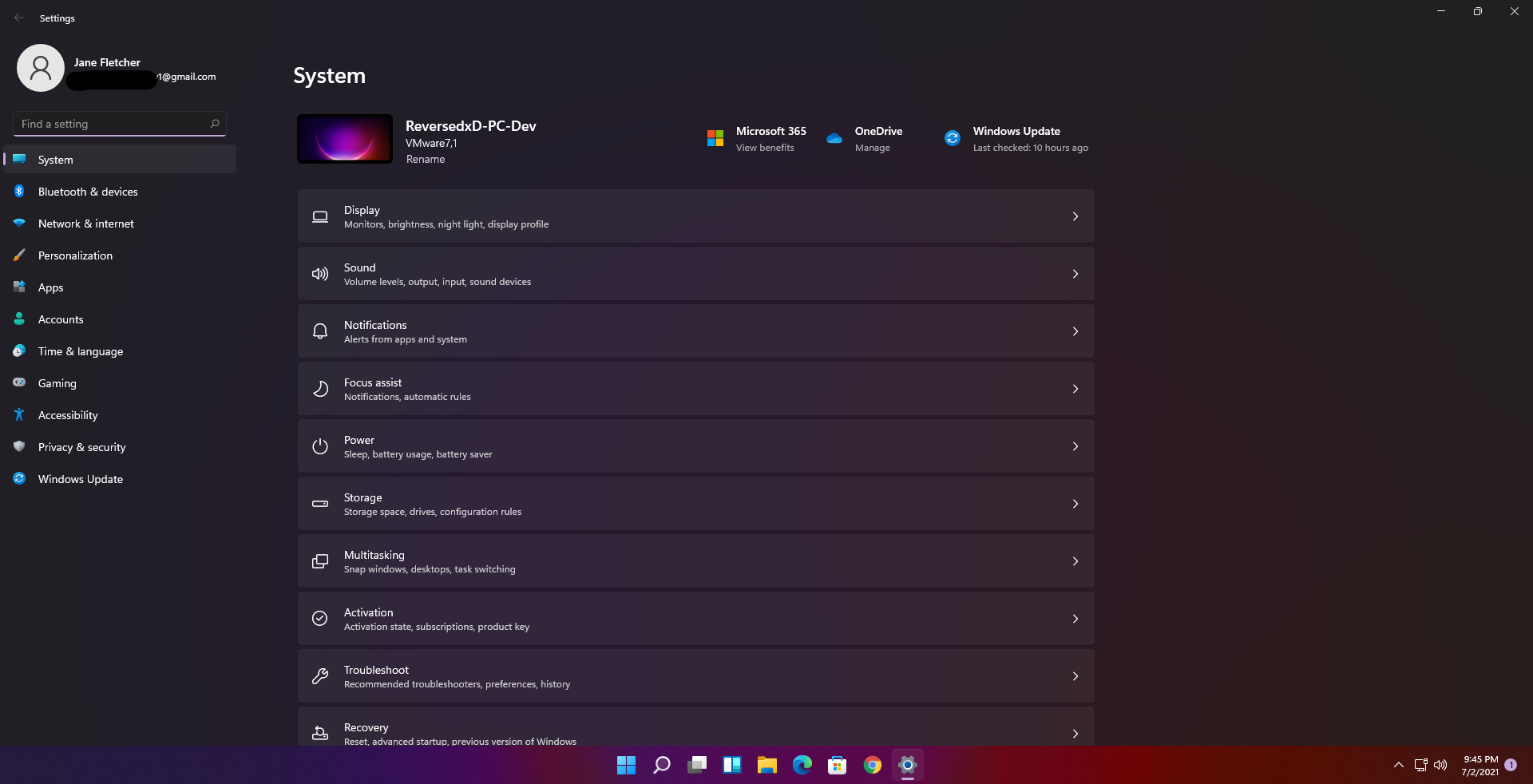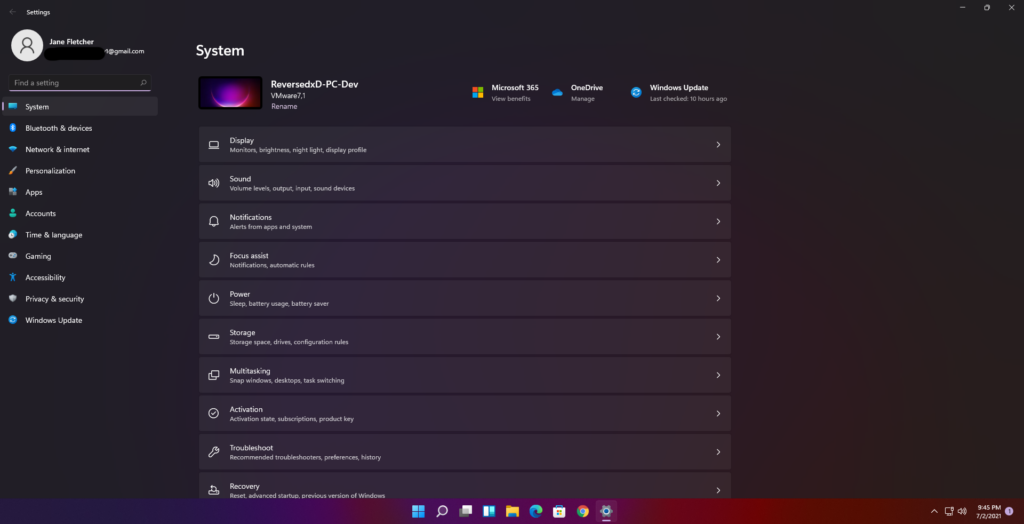 One big focus in the Settings app is on the visuals. In addition to the new look, you can find a descriptive thumbnail on almost every page that hints at what the page is all about. For instance, the Personalization shows a display, System page has a tablet next to PC name, Network & Internet page has a big WiFi bar, and so on.
Better Settings Navigation
The best change that came to Windows 11 Settings is the navigation redesign. However, the Settings app now looks similar to what we see on Microsoft Edge. Maybe, Microsoft wants to streamline the experience. There is a sidebar on the left that contains all the major categories like System, Apps, Gaming, Accounts, etc.
No matter which page you're on, all the sidebar options will be visible. The new layout helps users easily switch between primary category pages without starting over.
Also, the pages and sub-pages are visible on a header which makes it easier to know the page you're browsing and where it's located. So, overall, Microsoft has tried to save you a couple of clicks on every page.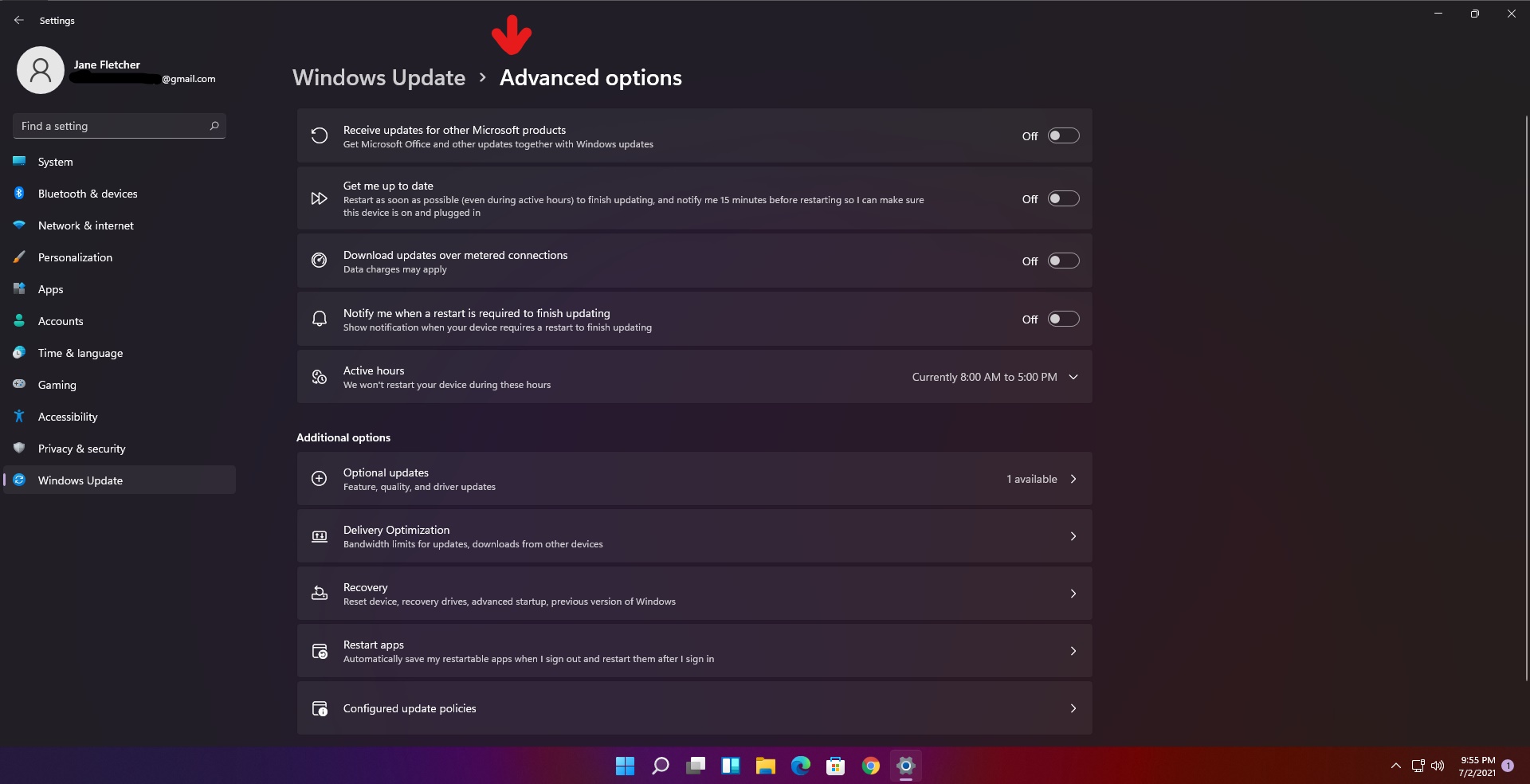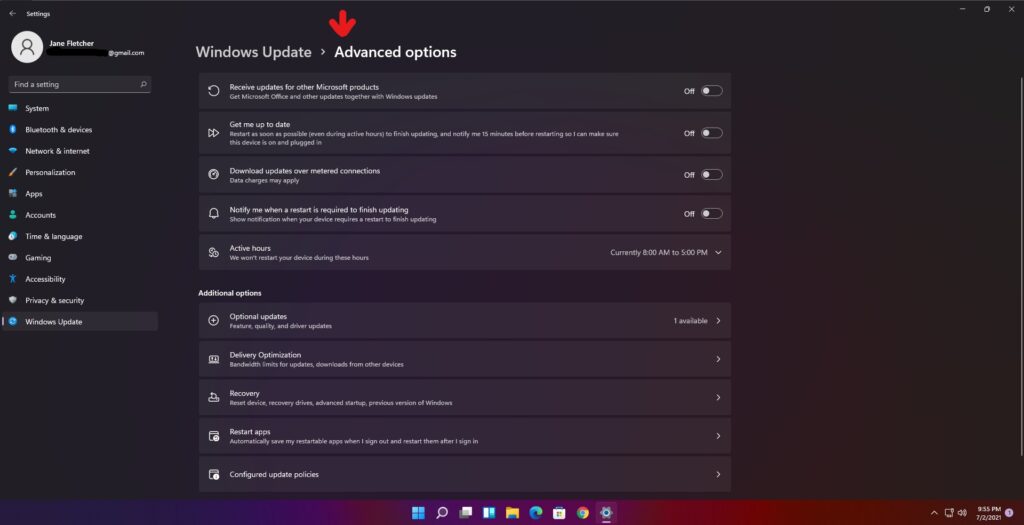 Better Implemented Devices Page
One of the most visited places in the Settings app is the Bluetooth & Devices page, which has also got a makeover. You will find big and good-looking thumbnails for the audio devices connected to your PC.
The Devices page on Windows 11 offers a more detailed look at connected devices. Presentation is also aesthetically better as it shows little green dots for connected and active devices.
Moreover, Microsoft has now moved the Your Phone app settings to the Bluetooth & device page during the reorganization.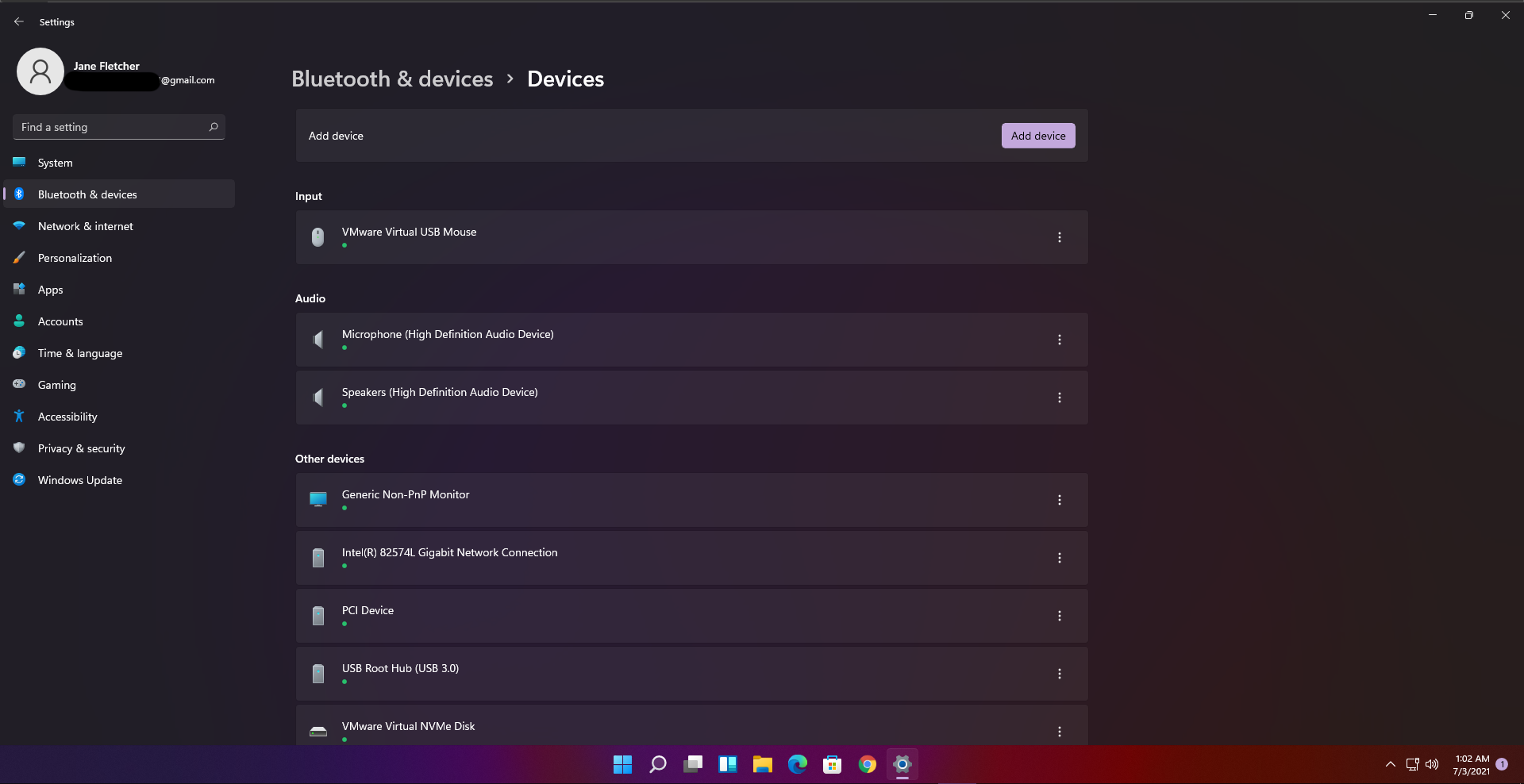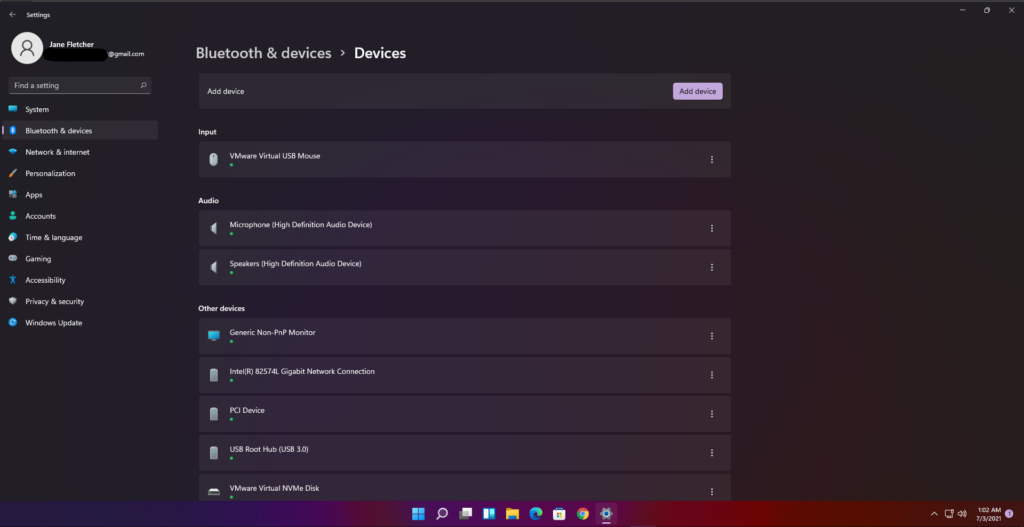 Better Sound Control
The sound settings for connected sound hardware (eg. headphones, speakers) that had to be accessed via going to system sound properties are now present inside the Settings app. Earlier, changing the audio format was hectic. You can individually pick the sound quality for each audio device in up to 24-bit 48KHz studio quality.
Now, all audio hardware-tied options are incorporated within the Settings app. Below we have shown the audio settings for the default sound device.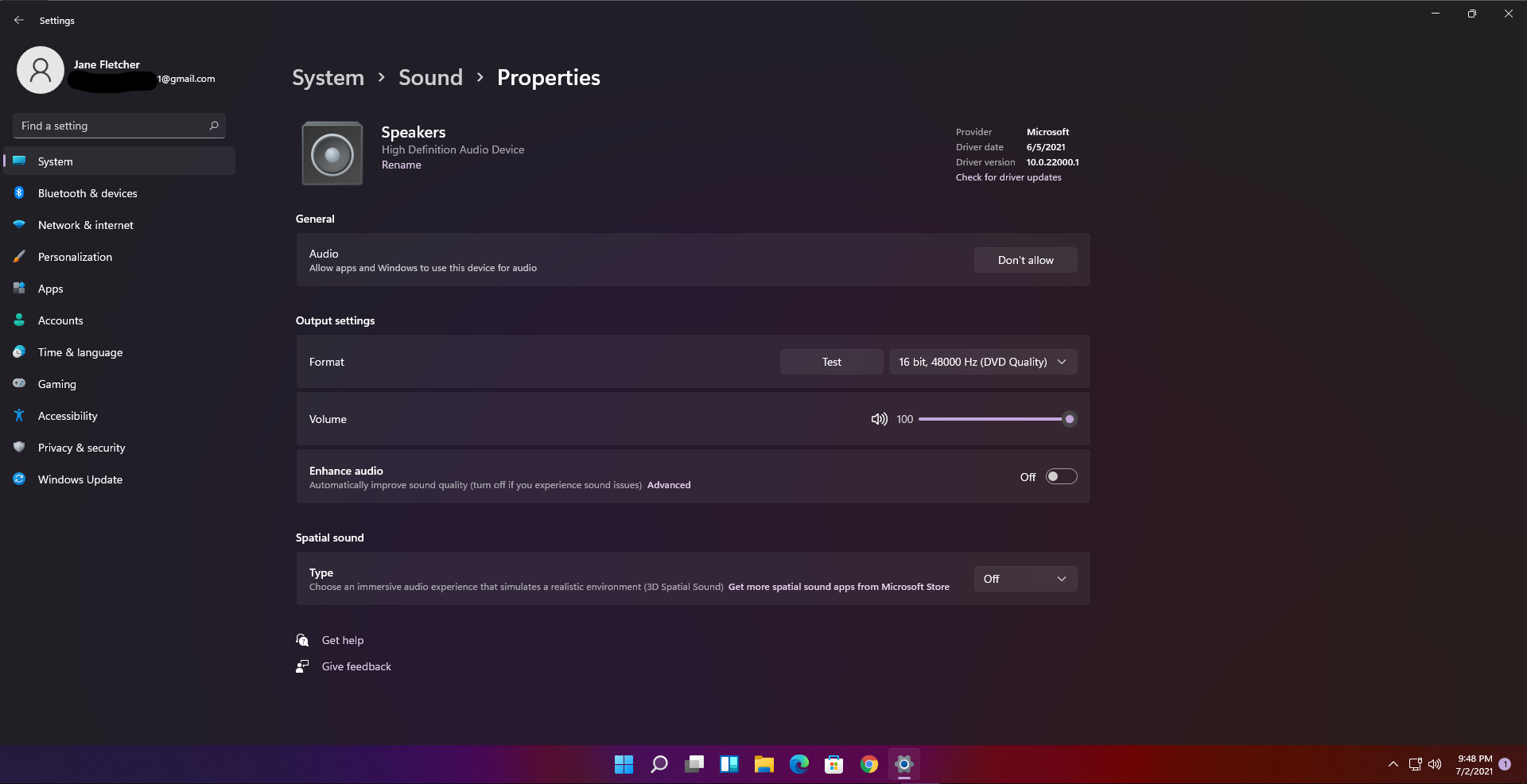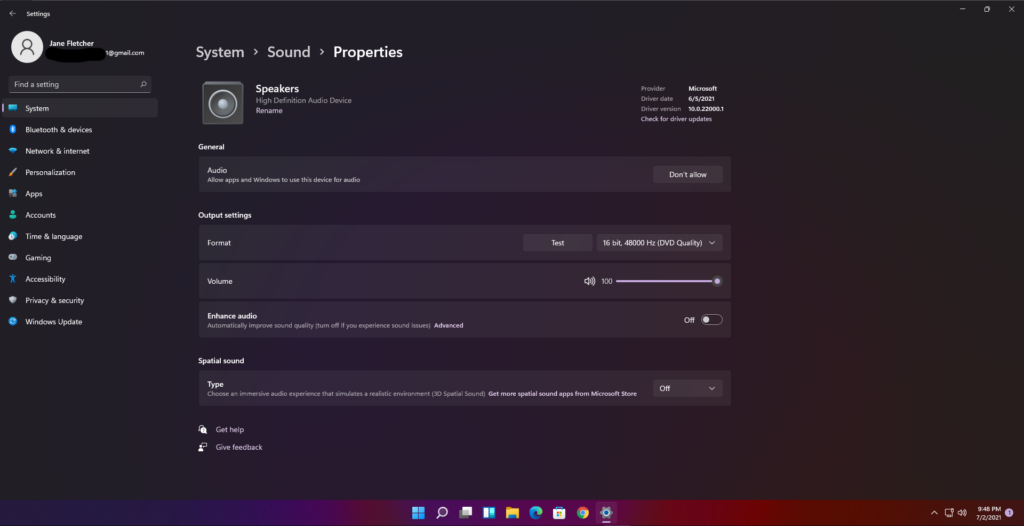 Refined Personalization Settings
Theming on Windows 10 was confusing, so, the new Personalization page in Windows 11's settings has little previews that showcase the look of the selected theme and color accent. Moreover, you can see below how the new page looks in contrast with Windows 10's Settings.
Battery Stats on Laptops
Moving on, Windows 10's battery settings exist just for the sake of it. They are limited to displaying per-app battery usage and configuring the Battery Saver option. But the Windows 11 battery settings page is a lot more useful.
It now shows the per-hour battery consumption of your device, alongside the Screen on and Screen off times. This is a must-have feature for any mobile device; be it laptops or phones. You can now know at what time your PC was plugged in and how much battery was left at a particular hour.
This is one of Microsoft's efforts to optimize Windows for tablet devices as we mostly find such features on Android, iOS, and iPadOS devices.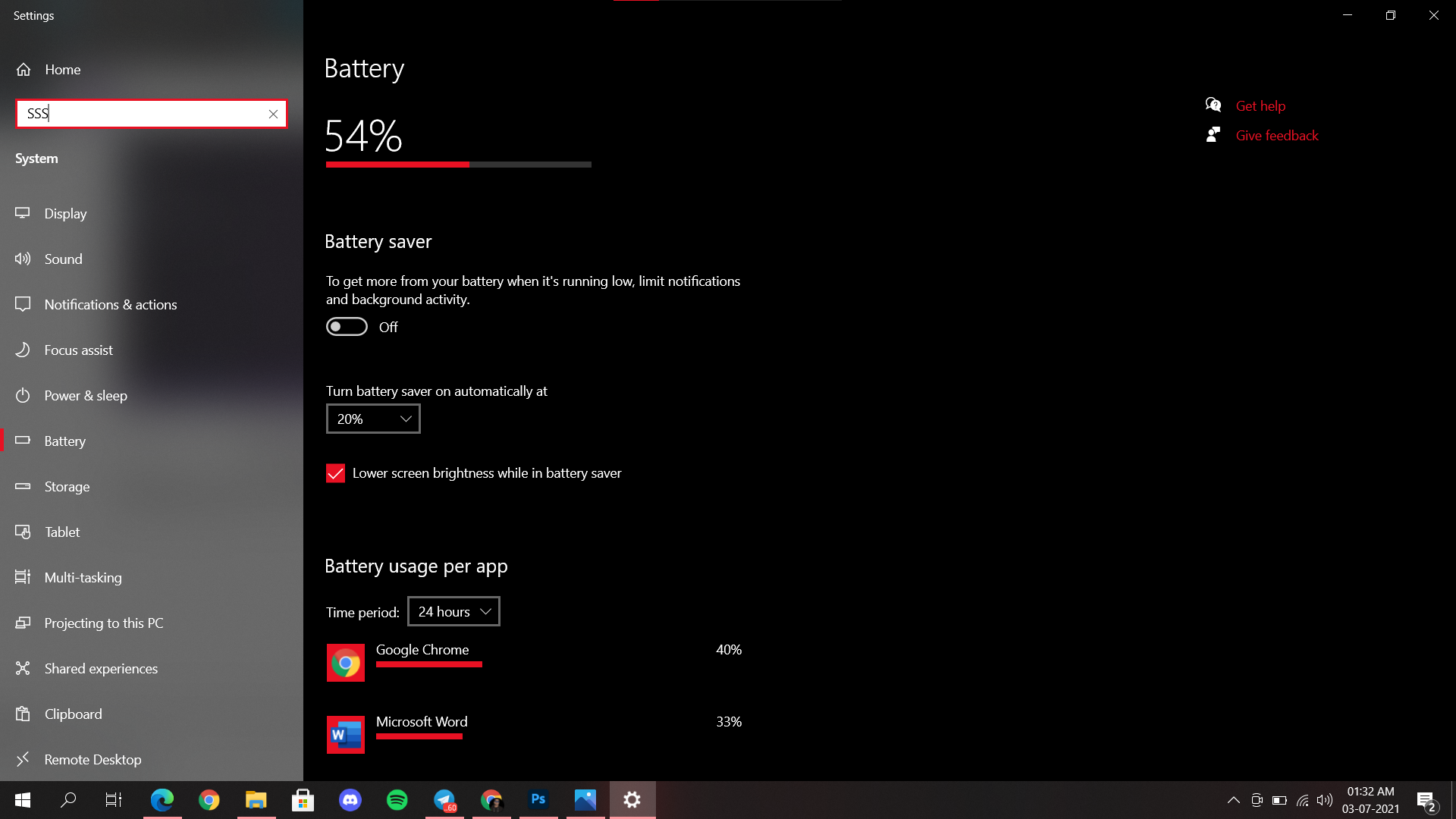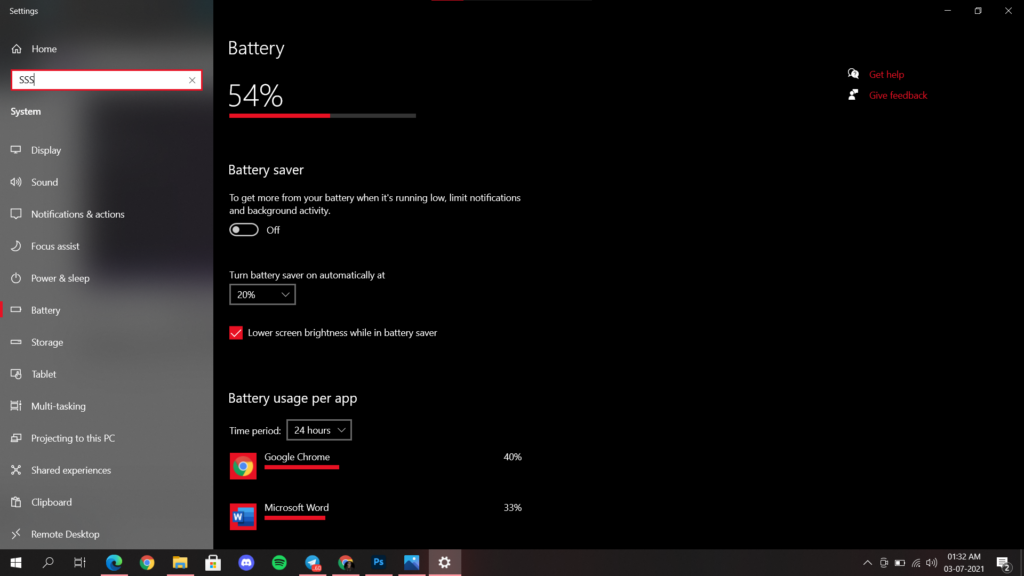 These were some key changes that could be useful in someone's daily usage. They can help a user stay in control of their system and stay up to date. We'll try to add more differences to this article in the coming future.
Co-Existence of Control Panel And Settings
Ever since Microsoft introduced the Settings app on Windows 8, it confused the entire Windows userbase with two separate apps for system management. Although the Control Panel holds core system settings, the Settings app has been gaining the spotlight and ballooning in size with every update.
With Windows 11, it looks like Microsoft is trying to move the core management options within the Settings app. For instance, the sound settings now include the audio options as mentioned above. Certainly, we'll have more information on it as more Insider Preview builds are released.
What do you think of the new Settings app? Do you want the Control Panel out of Windows? Let us know in the comments below. Meanwhile, make sure to check out quirky Windows 11 guides.