Google Stadia Price has been announced at $9 US per month for a pro service or $130 US one time payment for the Founders Edition Stadia subscription.
Google Stadia will launch in the US, UK, and Canada in November along with 14 additional regions. The initial line-up of titles will include 31 games from 21 different publishers. The cloud gaming service from Google will arrive in November 2019.
Google Stadia Pricing Model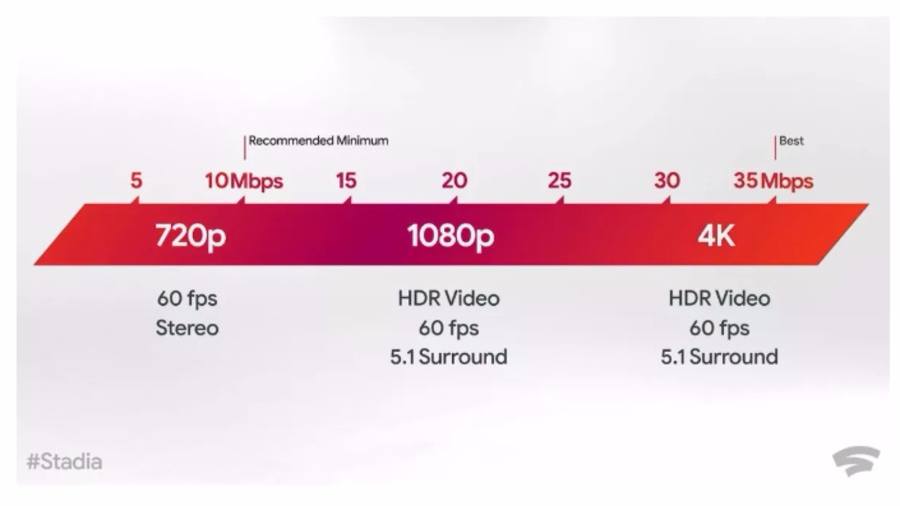 Google Stadia Price is divided on the basis of streaming quality and the library of games. There are three ways to pay for Google Stadia gaming service and they're as follows:
Google Stadia Free Subscription
This subscription will become available in 2020. In the "Free Tier" Google Stadia subscription, users will be able to buy each game individually and play it using Google's Cloud computers. So you don't need to own any physical console, you can simply buy a game digitally and play it through Google Stadia. Free Tier subscription will allow players to stream games at 1080P up to 60fps, however, it will require an internet connection of 10Mb/s. The price of the games is yet to be announced.
Google Stadia Founders Edition and Stadia Pro: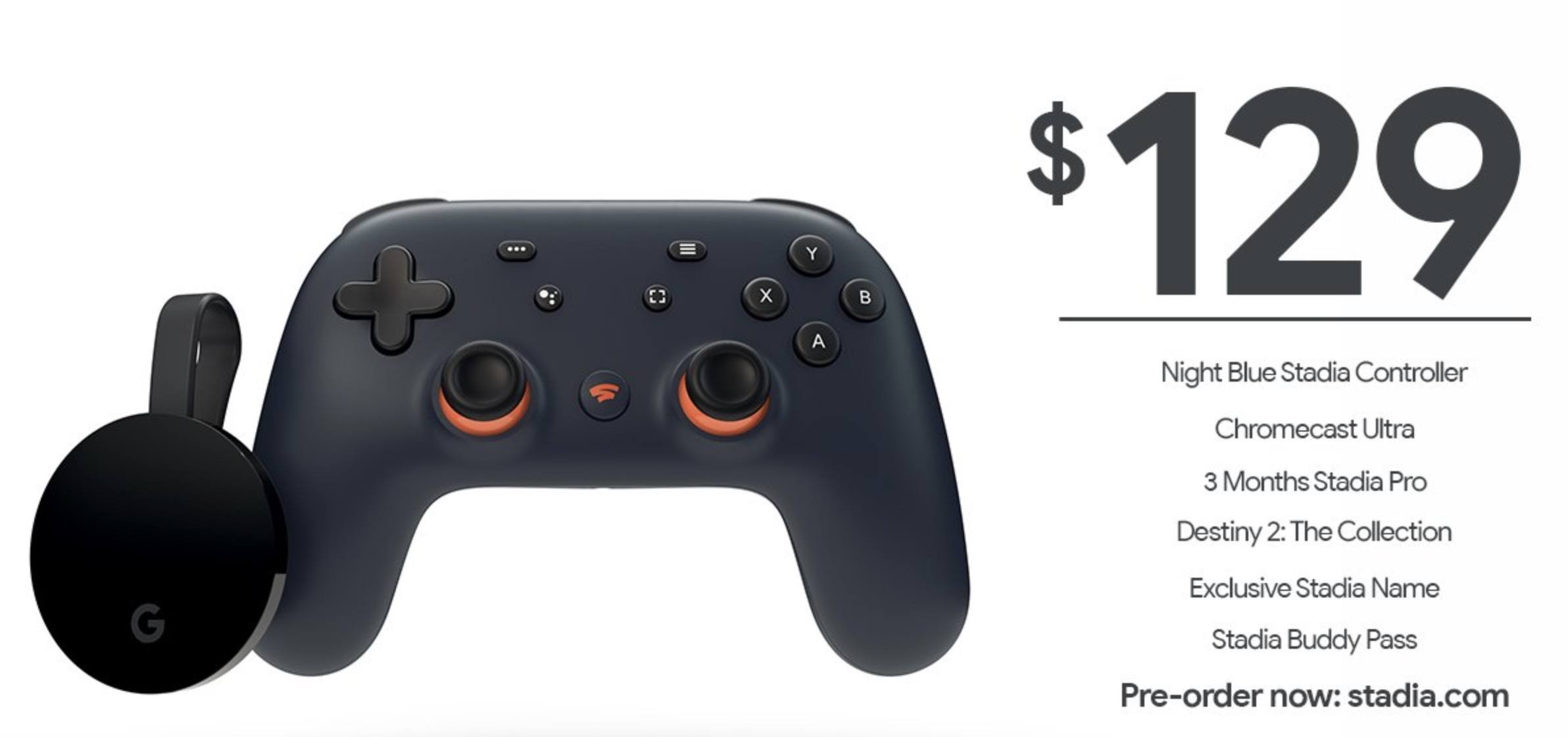 The price of Google Stadia Founders Edition service is $130 and it features a Chromecast ultra along with a $70 official Stadia controller with three color options: Blue, Just Black, and Wasabi. The controller will connect via Wi-Fi directly to Google Servers thus users won't have to reconnect the device every time before playing. The Founders edition will allow users to play Destiny 2 for free at 4k/60fps in HDR with 5.1 surround sound, provided they have the required internet bandwidth of 35Mb/sec. Google Stadia Founders Edition will also include three months of Stadia Pro Teir Service, which users can share with up to three friends.
It means that if you buy a Google Stadia Founders Edition subscription, then you'll get access to all Destiny 2 and all its add-ons at 4k/60fps and up to 3 of your friends will get access to the Stadia Pro. They'll also be able to play games at the same resolution and frame rate, but they won't have free access to all the free Destiny 2 available to you. Furthermore, they also won't get to have dibs on the first username of their choice. They'll be able to access Google Stadia through either Chromecast or Pixel 3/3a smartphones. Support for other smartphones comes in 2020.
Stadia Pro will initially only be available with the Founder's edition, however, later down the line it will become a stand-alone gaming subscription service for Google Stadia costing $9/month. It will include a rotating library of free games and also discounts on several upcoming titles.
Google Stadia Games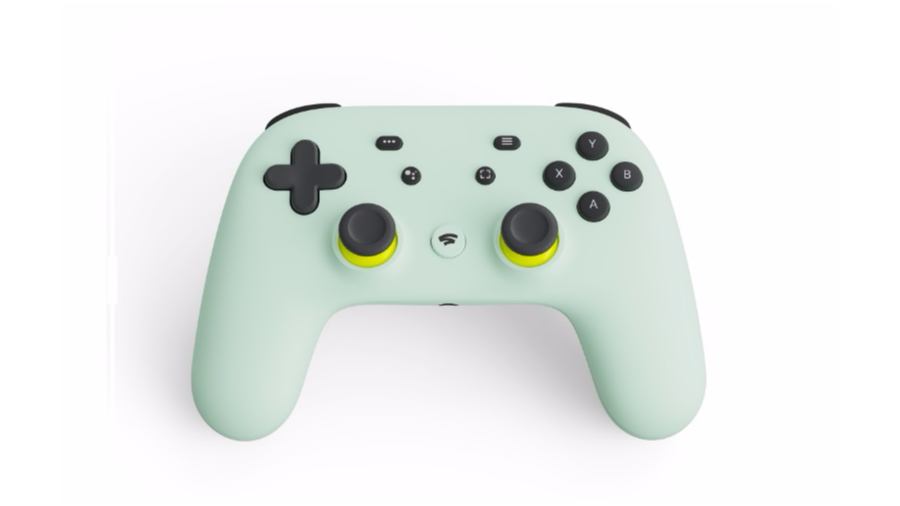 Now that we know how much Google Stadia will cost, let us take a look at all the available games on Google Stadia:
| | |
| --- | --- |
| Publisher | Game |
| Bandai Namco | Dragon Ball Xenoverse 2 |
| Capcom | To Be Announced |
| Bungie | Destiny 2 |
| Coatsink | Get Packed (Stadia exclusive) |
| Codemasters | GRID |
| Deep Silver | Metro Exodus |
| Drool | Thumper |
| Electronic Arts | To Be Announced |
| Ubisoft | Assassin's Creed Odyssey |
| | Just Dance |
| | Tom Clancy's Ghost Recon Breakpoint |
| | Tom Clancy's The Division 2 |
| | Trials Rising |
| | The Crew 2 |
| THQ | Darksiders Genesis |
| Warner Bros. | Mortal Kombat 11 |
| Tequila Works | Gylt (Stadia exclusive) |
| 2K Games | NBA 2K, Borderlands 3 |
| Square Enix | Final Fantasy XV |
| | Tomb Raider Definitive Edition |
| | Rise of the Tomb Raider |
| | Shadow of the Tomb Raider |
| SNK | Samurai Shodown |
| Sega | Football Manager |
| Rockstar Games | To Be Announced |
| nWay Games | Power Rangers: Battle for the Grid |
| Larian Studios | Baldur's Gate 3 |
| Giants Software | Farming Simulator 19 |
| Bethesda | DOOM Eternal |
| | DOOM 2016 |
| | Rage 2 |
| | The Elder Scrolls Online |
| | Wolfenstein: Youngblood |
Google's Director of Games, Jack Buser, confirmed that all these games will be sold just like any other digital game available on Xbox Store or on PlayStation Store. Furthermore, Buser affirmed Google's promise to provide exclusive titles for Stadia while also confirming cross-play across devices.
https://youtu.be/92ZTyVWzTNc
In the case of Destiny 2, players will be able to pick up their gameplay right from where they left it on their Xbox or PC. The same support will also soon be available for Sony PlayStation as well.
The Games on Google Stadia are not limited by hardware constraints, thus developers will be able to accommodate a huge number of players in a living and breathing world, according to Buser. This could also mean that the Google Stadia Price could go up as the servers start to scale.
Google Stadia On Apple Devices
The Project Manager on Google Stadia, Andrey Doronichev, said that they want the Stadia to be "everywhere." This answer was in response to the question, "whether Google Stadia will eventually come to Apple?" who already has a Gaming service called Apple Arcade in the pipeline.
Initially, access to Google Stadia will be limited to Pixel 3/3a devices and Chromecast. Here, the Google Stadia Price of $130 looks like a steal because users get a Chromecast, which, if not used for gaming, can also be used for streaming movies.
Google Stadia is exactly the Netflix for games that people were expecting, but it does prove true in its tagline of "The future of gaming is not a box." Microsoft recently announced a number of Xbox games for its cloud gaming subscription service and even the Sony filed a patent for its upcoming streaming console.
Needless to say, the next generation of Gaming consoles will be the last one featuring a physical box.