Google has finally released the first beta version of Android 12 although many are still waiting for their Android 11 update.
Regardless, Android is the most popular smartphone operating system in the entire world. Naturally, many are excited about the latest features of Android 12.
In this article, we will talk about Android 12 best features, release date, supported devices, what Android 12 will be called, and a lot more.
Android 12 code name
For those of you who are looking for the Android 12 name — we hate to break it to you, but Android 12 will be called Android 12. That's because Google stopped assigning dessert names to Android versions starting in 2019. For the past two years, it has been Android 10, Android 11, and now Android 12.
However, last year we learned that developers are still assigning desert names internally to the latest Android versions. For instance, Android 11 (R) is internally called "Red Velvet Cake." Similarly, the next Android version i.e., Android 12 (S) is internally named as "Snow Cone."
Android 12 release date

Based on the Android 12 roadmap, Google released three Android 12 Developer Previews in February, March and April. Presently, the Android 12 Beta 1 is out for several Pixel devices and a few devices from other manufacturers.
The Android 12 beta is more stable than previously released developer previews, however you still might encounter bugs if you plan to install it on a supported device.
The beta run will go until August in which Google will likely roll out two more beta updates. Then in the month of September, Google will release the Android 12 stable build. Naturally, Pixel devices will be the first to receive it. But from there, other Android devices will gradually start getting the Android 12 update in Q4 of 2021, with most of them receiving in 2022.
8 Biggest Android 12 Features
Here are the best Android 12 features based on all the new additions and changes in the Android 12 Beta —
1. Material You
Google is adding a whole new design with Android 12 called Material You that focuses on providing a "more expressive, dynamic and personal" experience on the device.
All menus and pop-up panels on Android 12 have rounded corners. You will notice this in the Recent Apps menu; while swiping up into the App Drawer; in the pop-up menu upon long pressing on the home screen, etc. The volume panel is tweaked as well and has a bigger slider with round edges.
The quick settings panel has now been revamped entirely, featuring large tiles with rounded edges. The notification shade only shows four quick tiles and a fat brightness slider.
The everything huge approach of the Material You design seems to be a deliberate choice to adjust the UI for bigger screens. For instance, the icons and headers are much larger in the Settings Page which would make it easier to approach options with one-hand.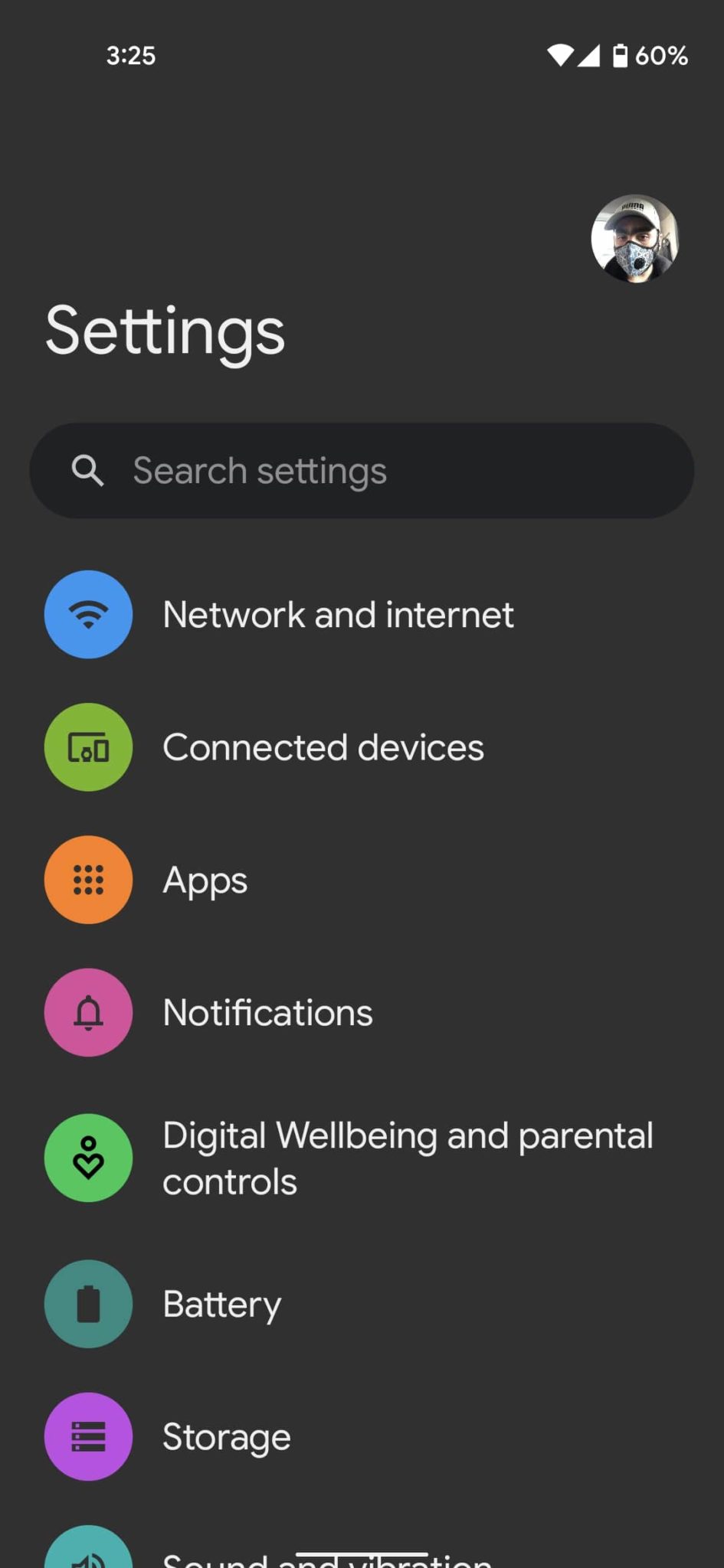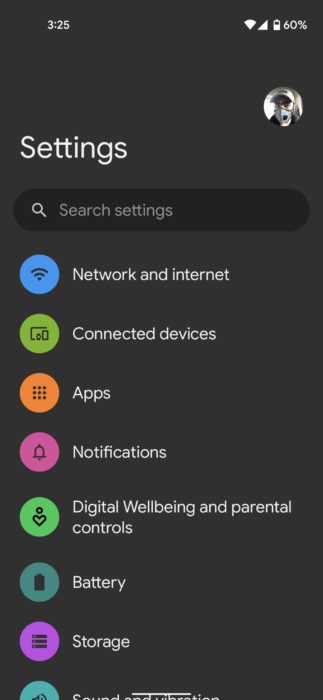 On the home screen, there is a revamped widget menu with a search bar. Also, there are two new grid options (4X4 layout and a 4X5 layout) in the Pixel launcher settings. Meanwhile, the lock screen now shows a massive clock when there are no new notifications.
As part of the Material You design, Google plans to add wallpaper-based theming i.e., extracting colors from the wallpaper and applying it consistently over UI (notification shade, lock screen, volume controls, widgets, and more).
2. Notifications and Media Player UI
Unlike Android 11, which added a big new feature called "Conversations" to the Notification panel, Android 12 appears to be focusing on design changes.
The notification shade is now more transparent and there appears to be more space between the quick settings toggles. Another big change we are seeing is the addition of a count for bundled notifications and a new clock icon in the notifications which opens up the snooze menu.
Coming to the media player: It's much bigger with larger playback controls and features a bigger album art. Also, there is now a small icon to denote which audio device is playing the music. Tapping on it opens a new pop-up where you can easily pair a new Bluetooth device.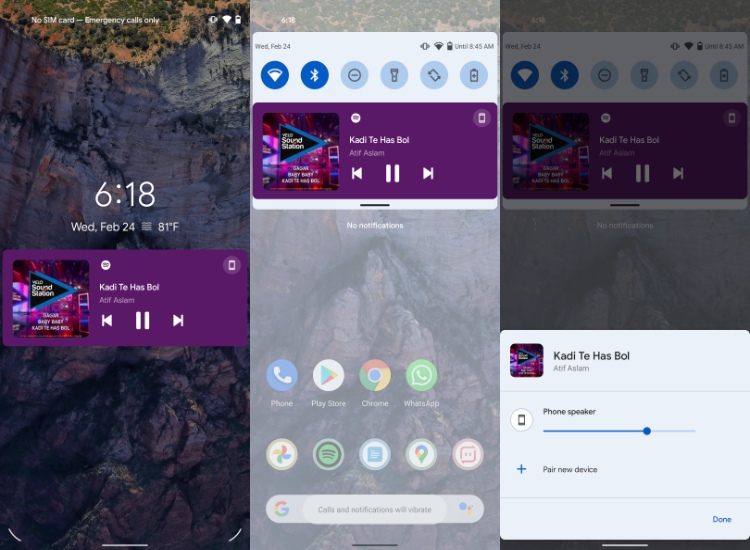 Apart from that, there is a new Media settings page where you can choose which apps can have their media player show up in Quick Settings for an extended period. To access it, you can either long press on the media player and tap on Settings or go to the Android Settings > Sound and Vibration > Media.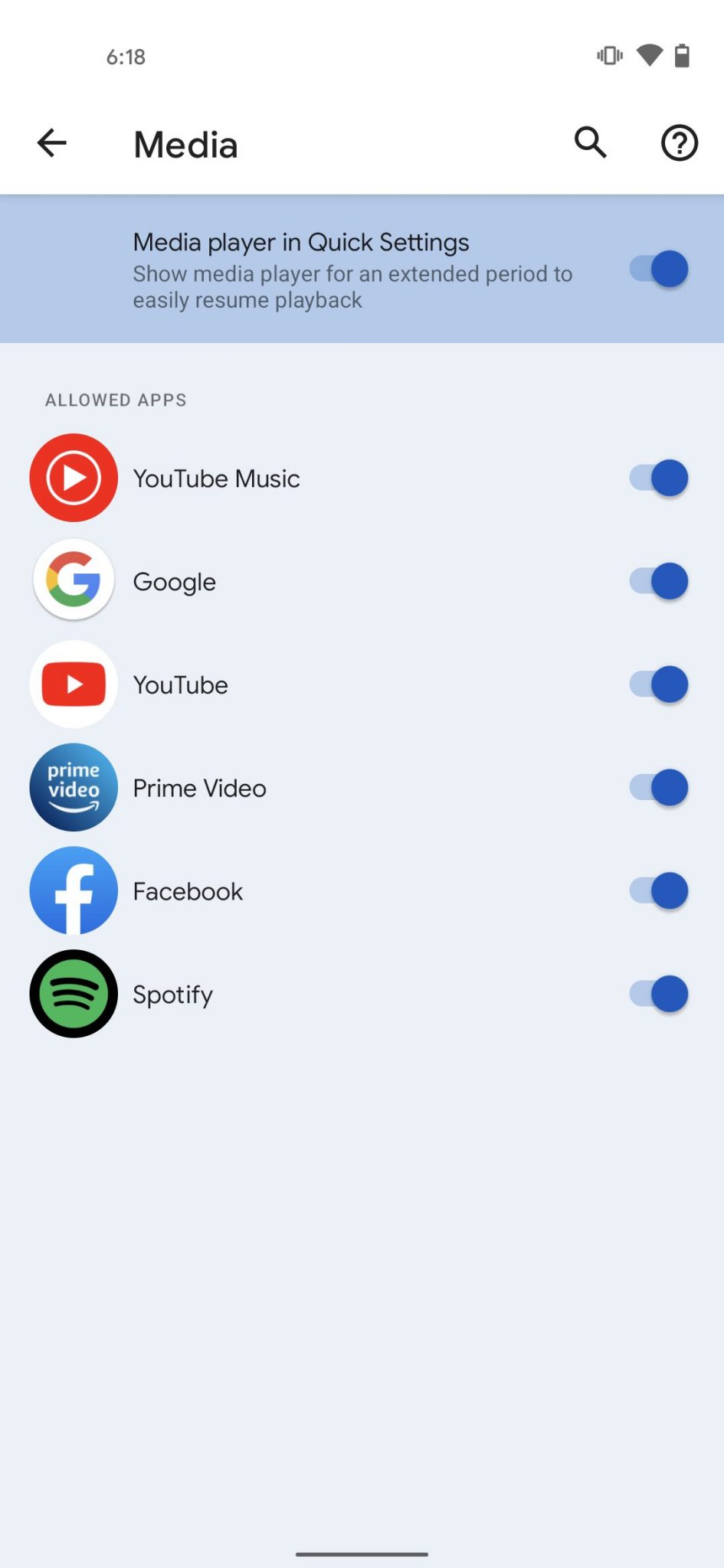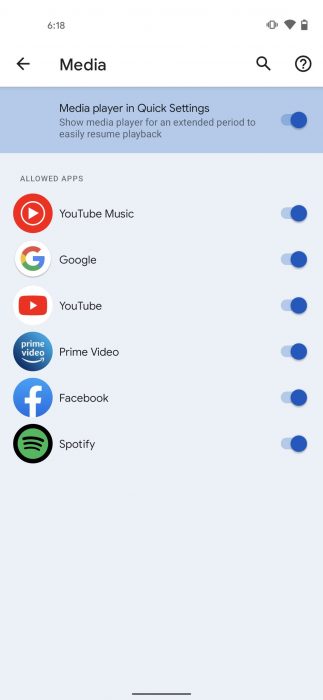 3. One-handed mode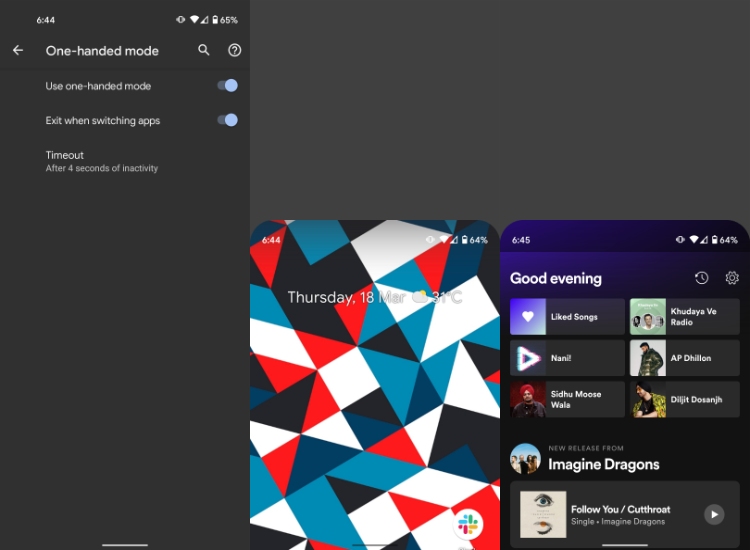 The new in-house one-handed mode is one of the best features of Android 12. The Android 12 feature scales down the screen, therefore allowing users to easily use the device with a single hand. As seen in the screenshots, toggling the feature also magnifies some settings as well.
But unlike the one-handed mode in other Android-based UIs where the screen shrinks vertically and horizontally, in Android 12, the screen only scales down vertically. The one-handed mode in Android 12 will certainly be useful for smartphones that have big screens.
4. New Privacy features
Google is introducing a new privacy dashboard in Android 12, in which you will be able to view permissions accessed by apps, how often and at what time.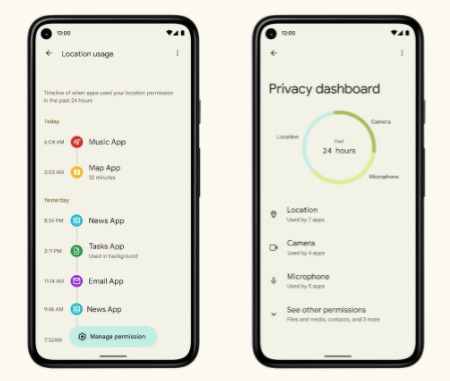 Other than that, Google is also adding privacy indicators. You will get an indicator on the status bar if the camera or the microphone is being used.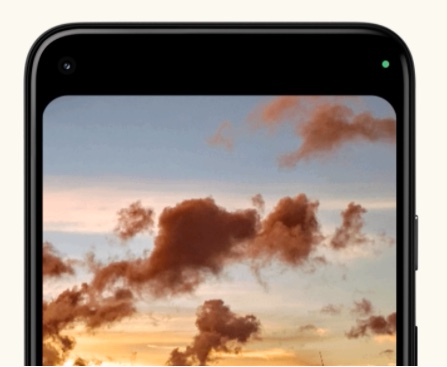 Google has also added toggles to disable cameras and mute microphones entirely in the Quick settings of Android 12. Similar to how you can disable location access, you will be able to restrict all apps at once from accessing the camera and the microphone.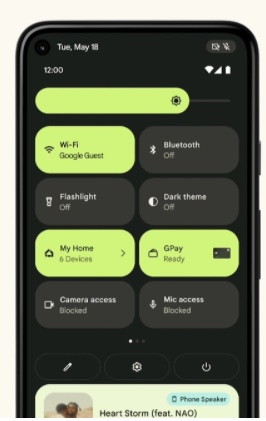 Lastly, starting in Android 12, you will have the option to provide an approximate location instead of your exact location.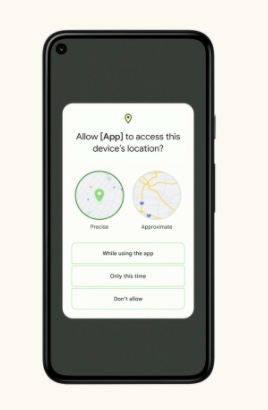 The Android 12 privacy features are not live yet, however they will be available for use in the stable version of Android 12.
5. Picture-in-picture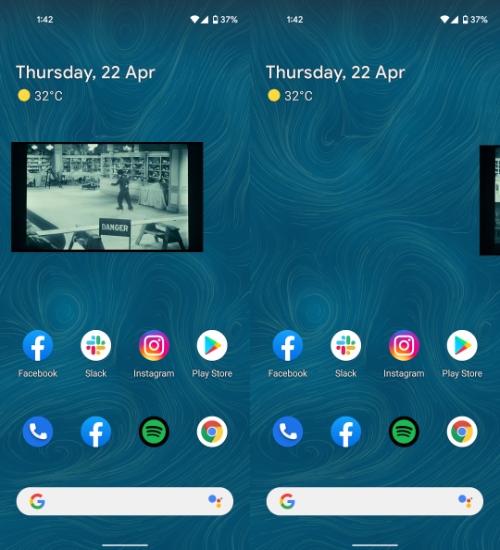 Android 12 features enhancements in the picture-in-picture mode, such as pinching to re-size and double-tapping the floating window to make it full size.
Much like PiP in iOS 14, Android 12 also has added functionality to hide the Picture-in-Picture window to the side of the screen.
6. Use Screenshot Markup to Edit All Photos
Google now allows users to edit all photos with the Markup tool as opposed to just screenshots. You can draw, add text and stickers using this new Android 12 feature.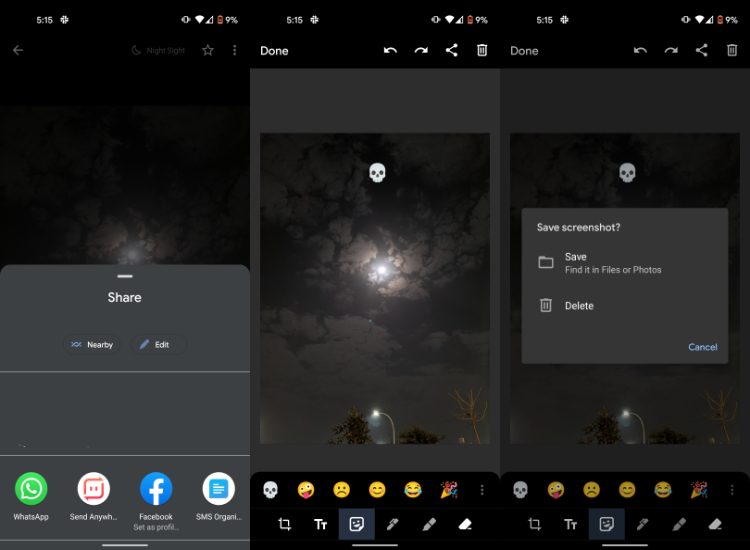 You can edit photos captured from the phone's camera, transferred from other devices as well as those saved from third-party apps in the screenshot markup tool.
7. Hide Punch Hole on Pixel devices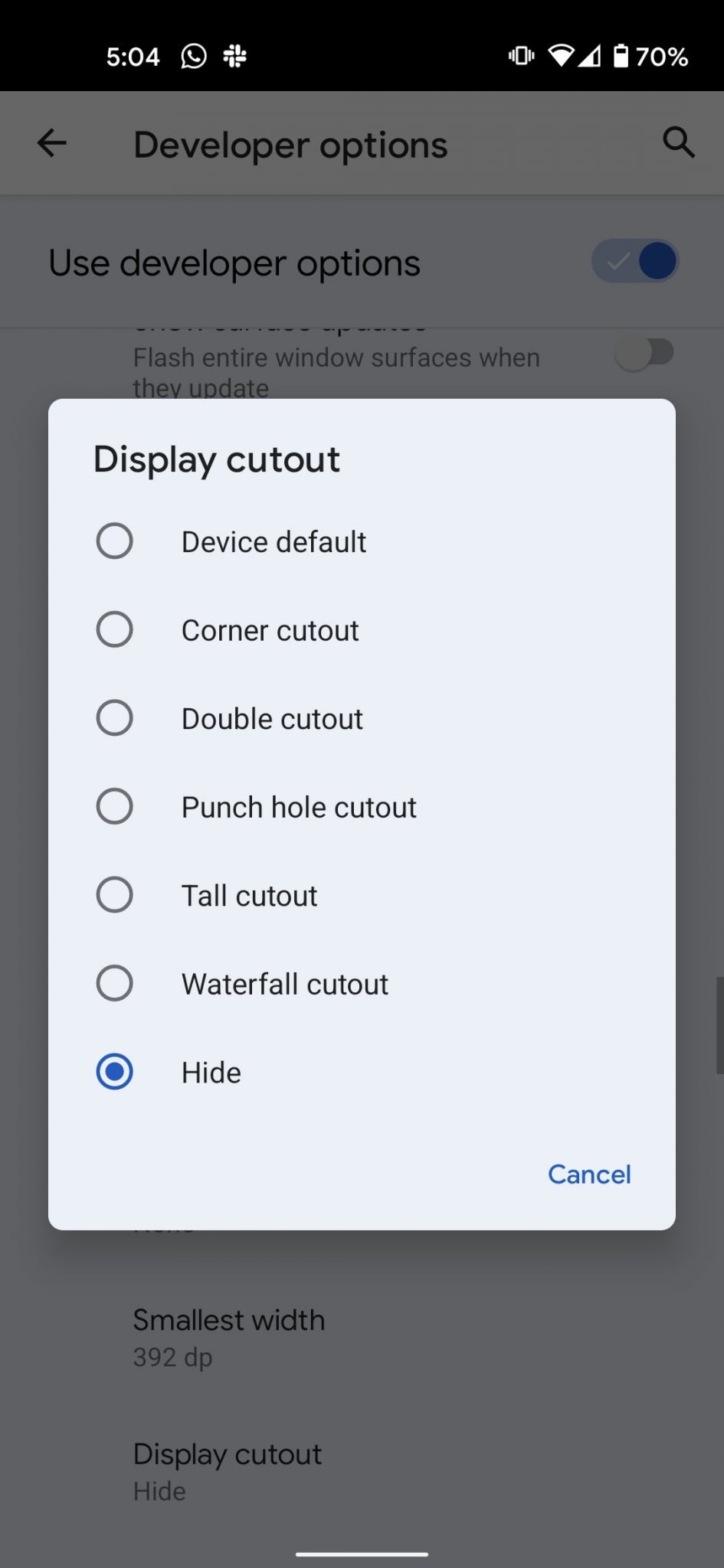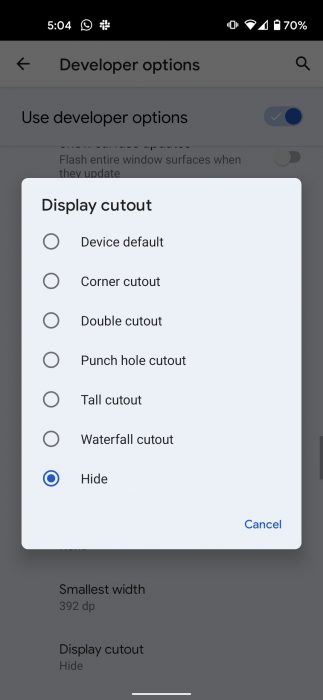 The huge punch hole camera on the top left is a defining feature of the newer Pixel devices. However, if you are annoyed by it, you can hide it using a new Android 12 setting.
In the latest update, you can hide the punch hole on your Pixel 4a, 4a 5G or Pixel 5 in the developer settings.
Once enabled, you will now see a black bar over the status bar, effectively hiding the punch hole. This is different from Pixel 3XL, where hiding the notch shifts the status bar downwards.
8. Make Screen Extra Dim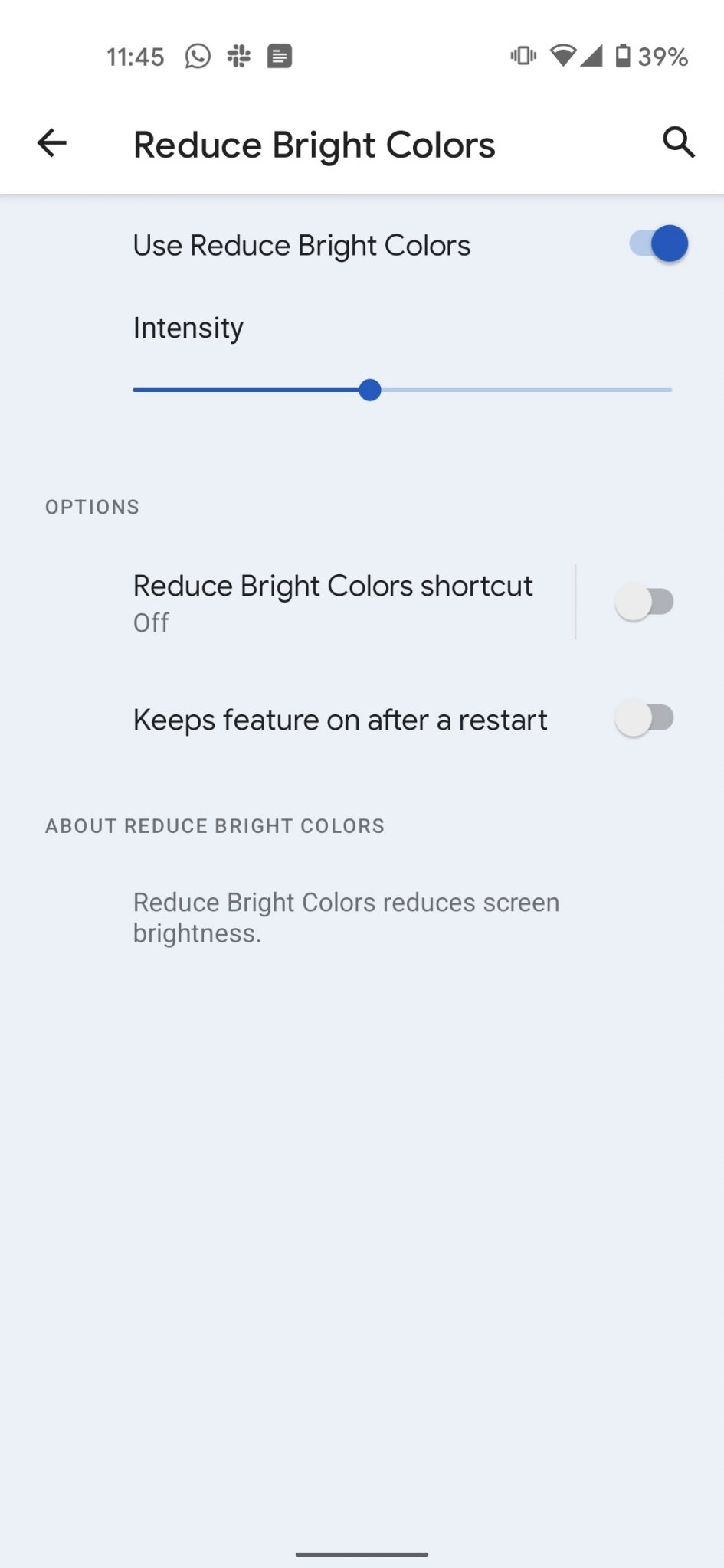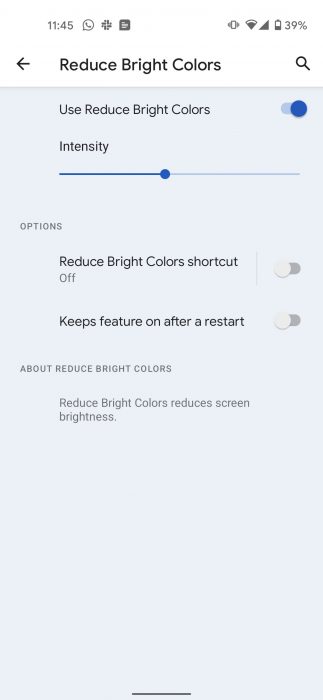 A new accessibility feature introduced in Android 12 is an option to dim the brightness. As the name suggests, it tone downs the popping colors on your Android screen as well as the screen brightness.
Android 12 Features That May Arrive in Upcoming Updates
Conversation Widget
Google added a Conversation section to the notification panel in Android 11, which enabled users to never miss a message or an update from their friends or family.
In Android 12, Google might add a conversation widget. The new widget will enable users to view recent messages, missed calls, and status information of a person.
The conversation widget can be added from the Widgets menu. Once you add it, select the conversation whose widget you would like to see on the home screen. The feature only appeared once and seems to be unavailable right now
Scrolling Screenshots
A scrolling screenshot is where the device captures a normal screenshot, scrolls down and captures another one, stitches the two, and produces a long screenshot.
As of now, you can take scrolling screenshots on Android using a third-party app. However, after years of delays, Google might finally add the Scrolling Screenshot feature in Android 12.
This feature appeared in the Android 12 Developer Preview 1. However, we are hoping it will be one of the biggest Android 12 features.
App Pairs
With Android 12, Google may introduce a new split-screen feature called App Pairs. When doing a split-screen, the two apps will now be shown as a pair in the Recents menu.
"Once paired, you should be able to easily swap to using a different single app and then swap back to the pair you created," writes 9to5Google.
Face-based Auto Rotate (Pixel exclusive)
9to5Google reports that Pixel devices may get a new face-based auto-rotation feature in Android 12. With this, the device will use the front-facing camera to see the head orientation and will rotate the screen accordingly.
Presently, Android devices use on-device sensors and rotate the screen to match the device's orientation. However, it is far from perfect, and often users are forced to lock rotation. Hopefully, Android 12's face-based option will resolve this issue.
Game mode
Google is expected to introduce a game mode in Android 12. It is being called the "GameManager" service, which is described as a "service to manage game related features."
There is not much information on the Android 12 feature for now, so we will leave it to your imagination.
When will my device get Android 12?
Every time there is a new Android version in town, this question is always on everyone's mind. And like always, the answer lies with your smartphone manufacturer.
OEMs like OnePlus are known to issue new Android updates quicker, while manufacturers like Xiaomi and Samsung are known to take a lot of time.
Of course, if your smartphone vendor is none other than Google, i.e., if you own a Google Pixel device — there is no doubt you will be the first person to receive the Android 12.
As of now, the Android 12 Beta is out for the below devices —
Pixel 3/XL
Pixel 3a/XL
Pixel 4/XL
Pixel 4a/5G
Pixel 5
OnePlus 9 and OnePlus 9 Pro
ASUS ZenFone 8
Xiaomi Mi 11, Xiaomi Mi 11 Ultra, Mi 11i, and Mi 11 Pro
OPPO Find X3 Pro
iQOO 7 Legend
Realme GT (China only)
Techno Camon 17
TCL 20 Pro 5G
ZTE Axon 30 5G Ultra
How to install Android 12 Beta?
If you own a Pixel device, you can go to the Google beta program to get the Android 12 beta build. On the Beta page, you will find an Opt-in option under your Pixel device. Click on it and then select Join Beta. In a few minutes, you will receive the Android 12 beta OTA on your device.
If you own a non-Pixel device, head to the Android 12 beta device website and click on Get the Beta under the logo of your device manufacturer. From there, you can follow the steps listed on the Beta program page of the manufacturer's official site.
While Android 12 beta is available to general users, it is important to remember that these builds might have some bugs. That being said, the excitement and pleasure of getting the latest Android version first are worth the risks.
So this was everything about the latest Android update — Android 12. Do you like these new Android 12 features? Let us know in the comments down below.