Android 12 developer preview 1 is out for Google Pixel devices and it comes with several big features.
If you have Android 12 installed on your device, one feature you won't have trouble finding is the new "Reduce Bright Colors" option.
As the name suggests, the accessibility settings tone down the popping colors on your Android screen. It also reduces the screen brightness at the same time. However, use the brightness slider if you just want to do that.
How to reduce bright colors in Android 12?
To access the new option, you will need Android 12 installed on your smartphone. The Android 12 first developer preview is officially available for Google Pixel 3, Pixel 3 XL, Pixel 3a, Pixel 3a XL, Pixel 4, Pixel 4 XL, Pixel 4a, Pixel 4a 5G, or Pixel 5.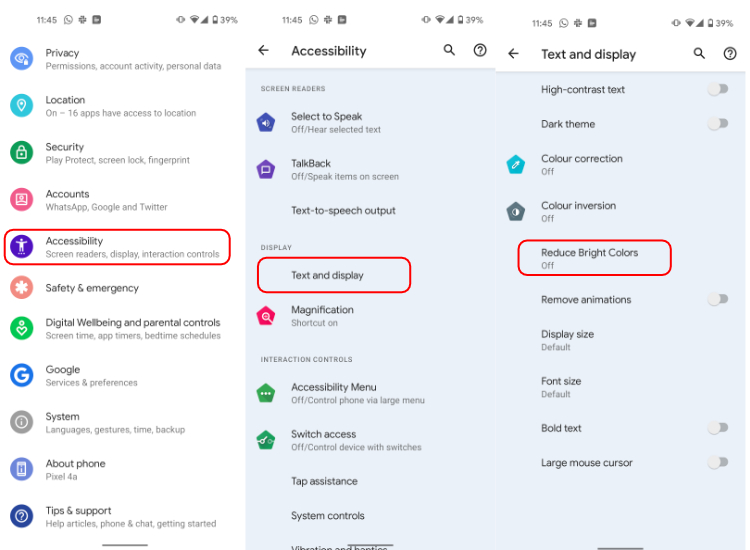 Go to Android settings
Tap on Accessibility > Text and Display > Reduce bright colors
Toggle the Reduce bright color option and set the intensity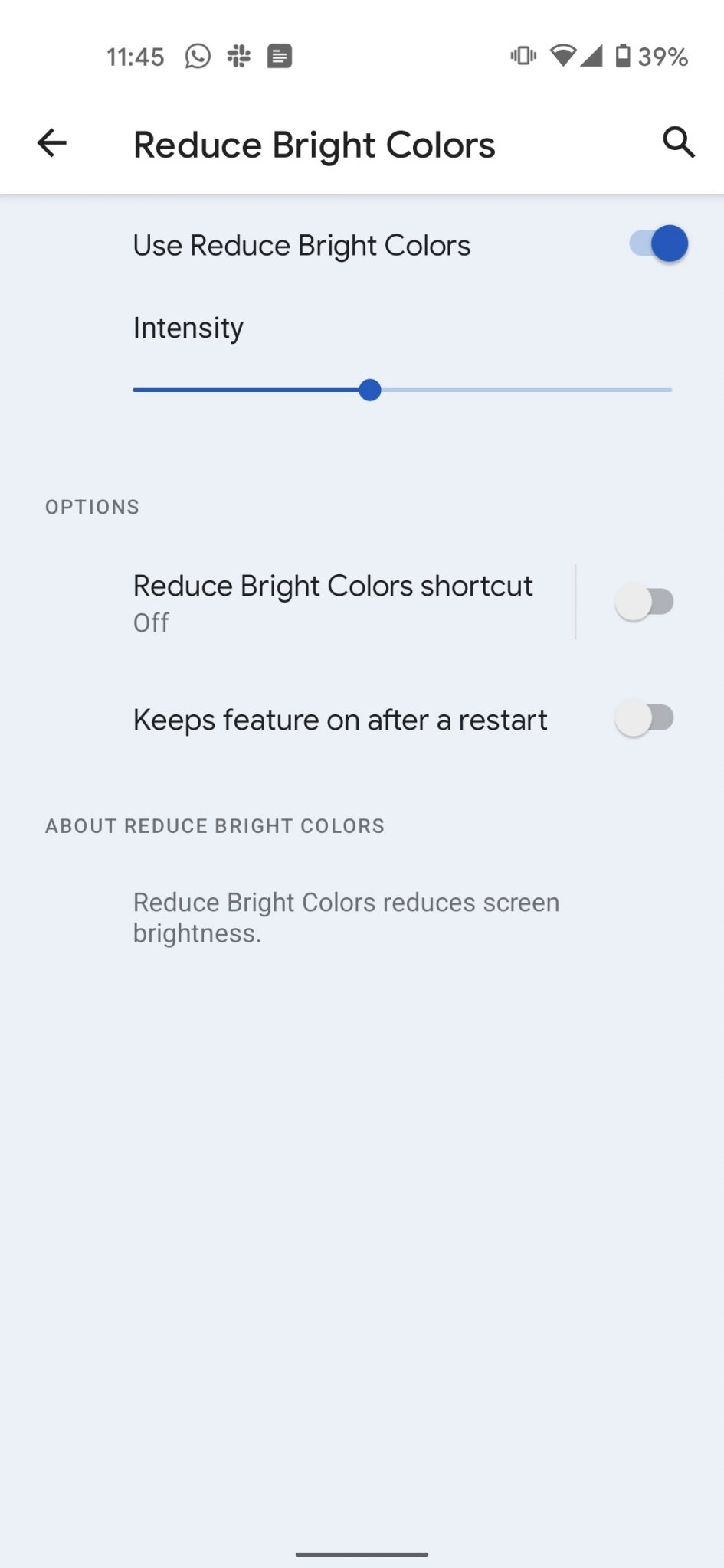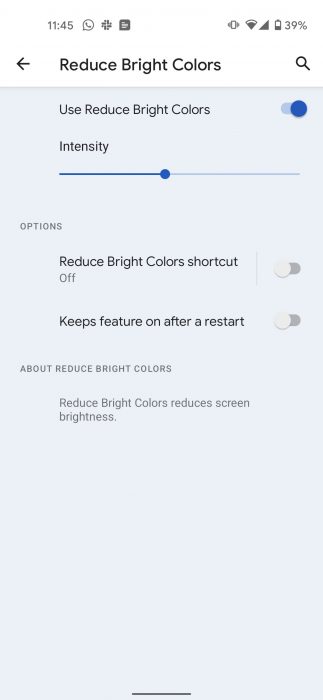 Here you can also toggle Reduce the bright color shortcut that can be assigned to either swipe up with two fingers or pressing and holding volume buttons.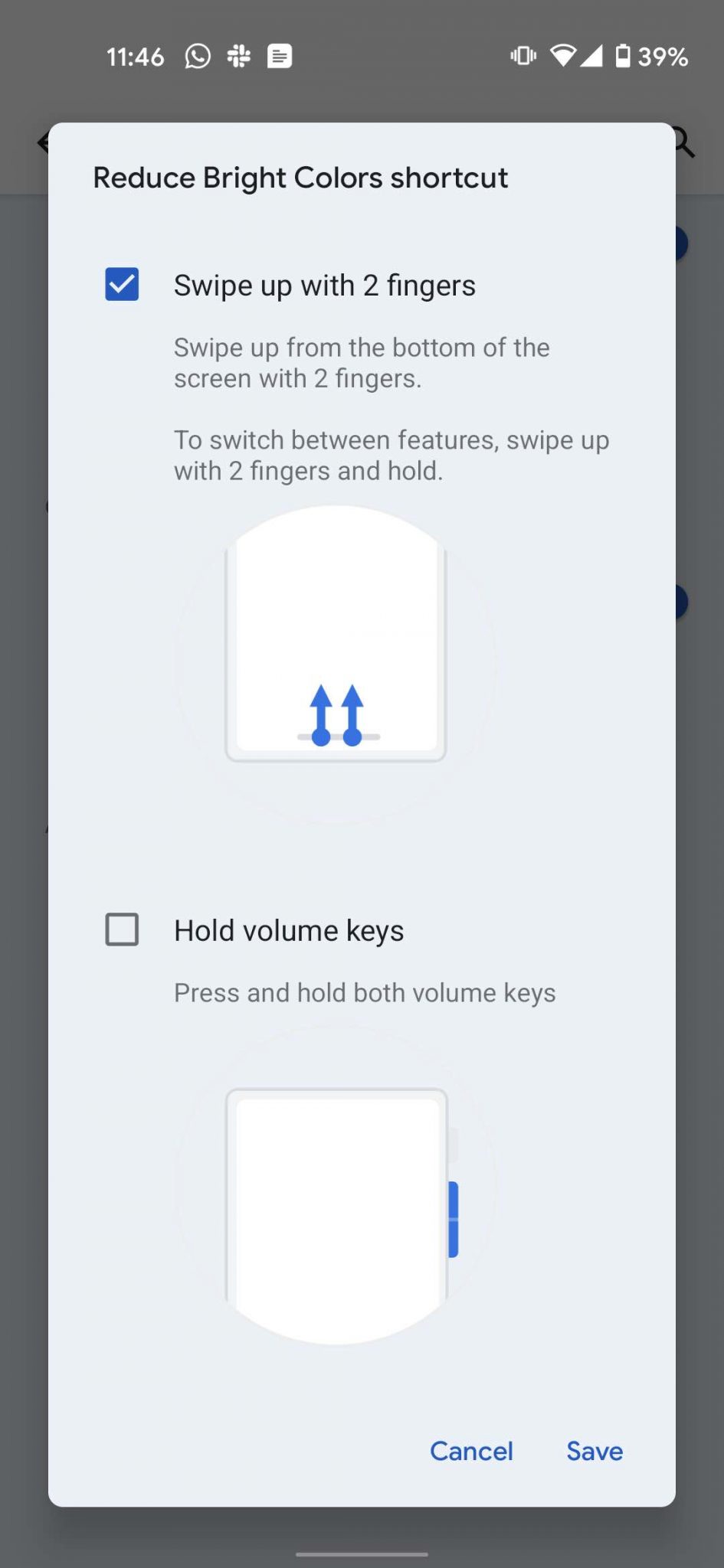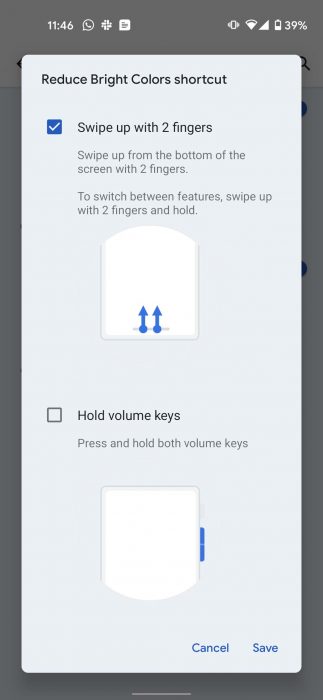 Reduce bright color settings can also be toggled on from the Quick settings menu.
Note that developer preview builds are barely stable and come with several issues. While Android 12 DP1 is relatively stable and easy to install, we would still recommend users avoid flashing the update on their primary device.