Quick Settings tiles are one of the signature features of Android. They're super easy to use, super helpful, and you end up saving a lot of time. With Android 12, Google has revamped a lot of UI elements, including the Quick Settings, and has also added new options in the edit menu.
Let's find out how to customize Android 12's Quick Settings tiles and learn about the newly added tiles.
Customize Quick Settings Tiles In Android 12
If you're using Android 11 or older, you might be familiar with the circular design in the Quick Settings panel. Android 12 extends the area of tiles with rounded squares. This decreases the number of tiles to four from nine circular tiles in prior Android versions.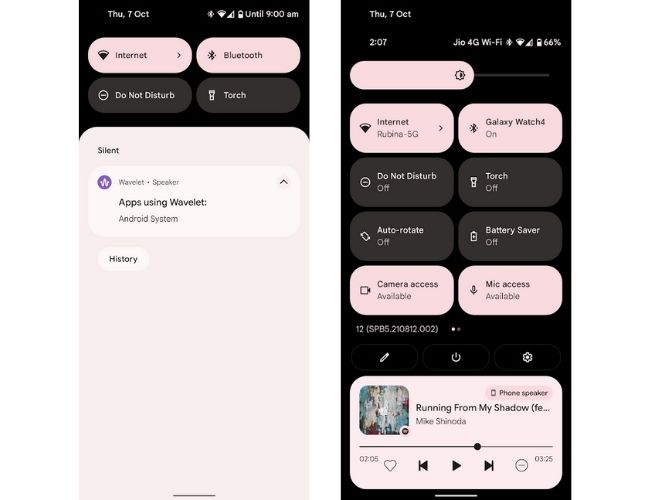 Not only that, the panel now extends all the way to the bottom, revealing more tiles, Brightness slider, Media Sessions, an Edit option for tiles, Power menu shortcut, and Settings shortcut.
1. Swipe down twice from the top to open the expanded Quick Settings panel.
2. Tap on the 'Pencil' icon.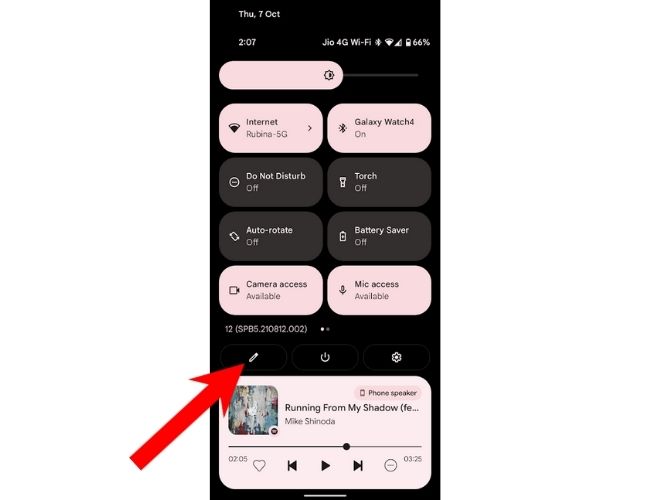 3. Scroll down and find more tiles in the 'Hold and drag to add tiles' section.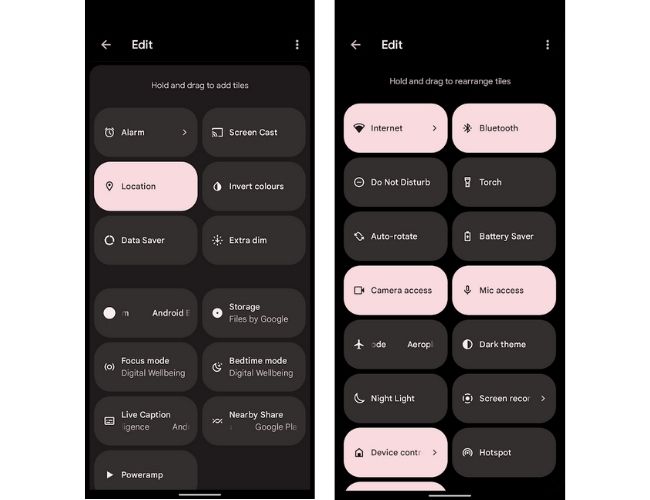 4. Tap and hold a tile, slide it above, and drop it in the upper section.
5. You can also drag the active tiles and arrange them to your liking.
The list of tiles contains both the system tiles and app tiles. For example, Poweramp's (One of the popular media players) tile allows you to start playing music with a single tap, without opening the app and tapping on the play button. You can then easily skip to the next or previous tracks, thanks to the revamped media sessions.
The tiles change colors based on wallpapers thanks to the Material You theming engine.
Are you a fan of the new Quick Settings design, or do you prefer the old circular tiles? Let us know your thoughts and opinions in the comments section below.