The Android 11 update is live, and as expected, the latest Android update is available on all Pixel devices except the original Pixel. However, other smartphone manufacturers are catching up to the Android 11 update quickly.
The latest Android version encompasses a lot of amazing features, including visual changes, additions to enhance user's security, and support for newer technologies such as Foldables and 5G and a lot more.
Here's everything you need to know about Android 11 —
What is Android 11 called?
Last year, Google decided to drop the letters and it no longer assigns dessert names to Android versions. Traditionally, Android 11 would have been called Android R.
But as things stand, it's plain and straightforward Android 11 instead of Android R. Although, we would have appreciated something like Android Red Velvet cake or Android Rum cake. There are references to Android R in the Android 11 Developer Preview, but they are just for the developers.
Android 11 Supported Devices
Similar to Android 10, the latest Android update will also take some time before it lands on your smartphone. As of now, several smartphone vendors have released Android 11 roll-out schedules for their respective devices.
Oppo, Realme, OnePlus, Samsung and a few others have begun Android 11 beta programs with their high-end devices. Meanwhile, only the Google Pixel lineup and OnePlus 8 series have received Android 11 stable updates. We expect other OEM's will start releasing Android 11 stable updates by the end of 2020.
Android 11 Best Features
1. Dark Theme Scheduling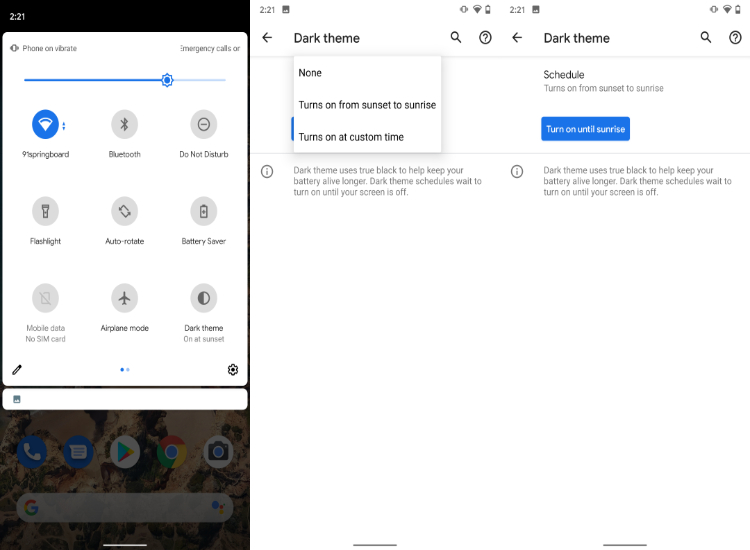 Google rolled out the system-wide dark mode in Android 10. The latest Android update adds a small, however important update to Android 11 best features.
Users can now schedule when the dark mode will be activated on Android 11. In the Dark theme settings, a user can either schedule a system-wide dark theme for sunset to sunrise or enter a custom duration.
2. Native Screen Recorder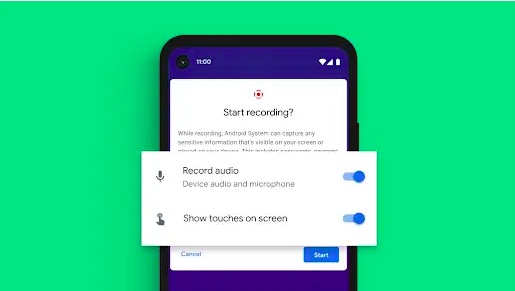 Android's native screen recorder has been in the pipeline for more than a year now. The feature first arrived in one of the Android 10 developer previews; however, Google redacted it before the final release.
Google has finally brought in-house screen recorder with Android 11. A new screen recorder icon can be seen in the Quick Settings panel. Tapping on it opens up screen recording settings where users can choose to enable audio recording and show touches.
3. Pin apps in Sharesheet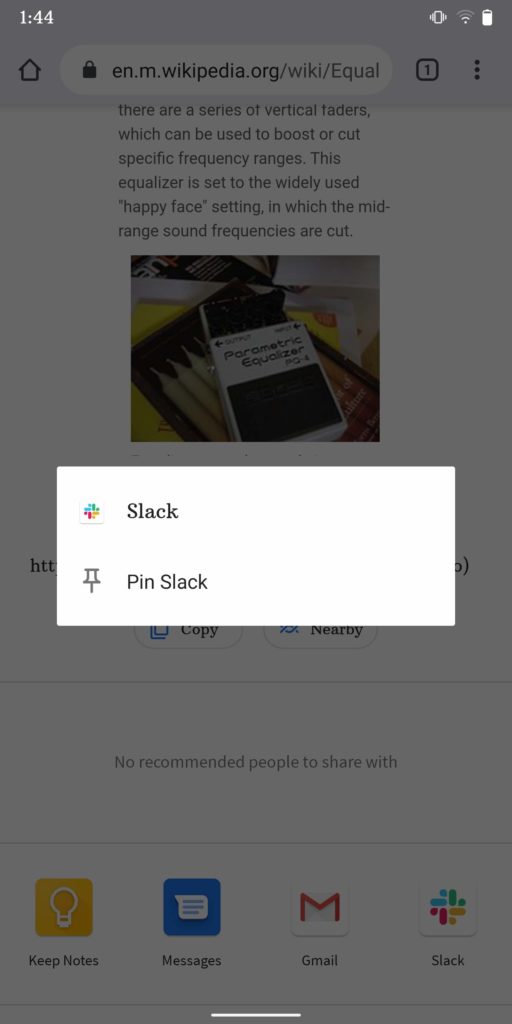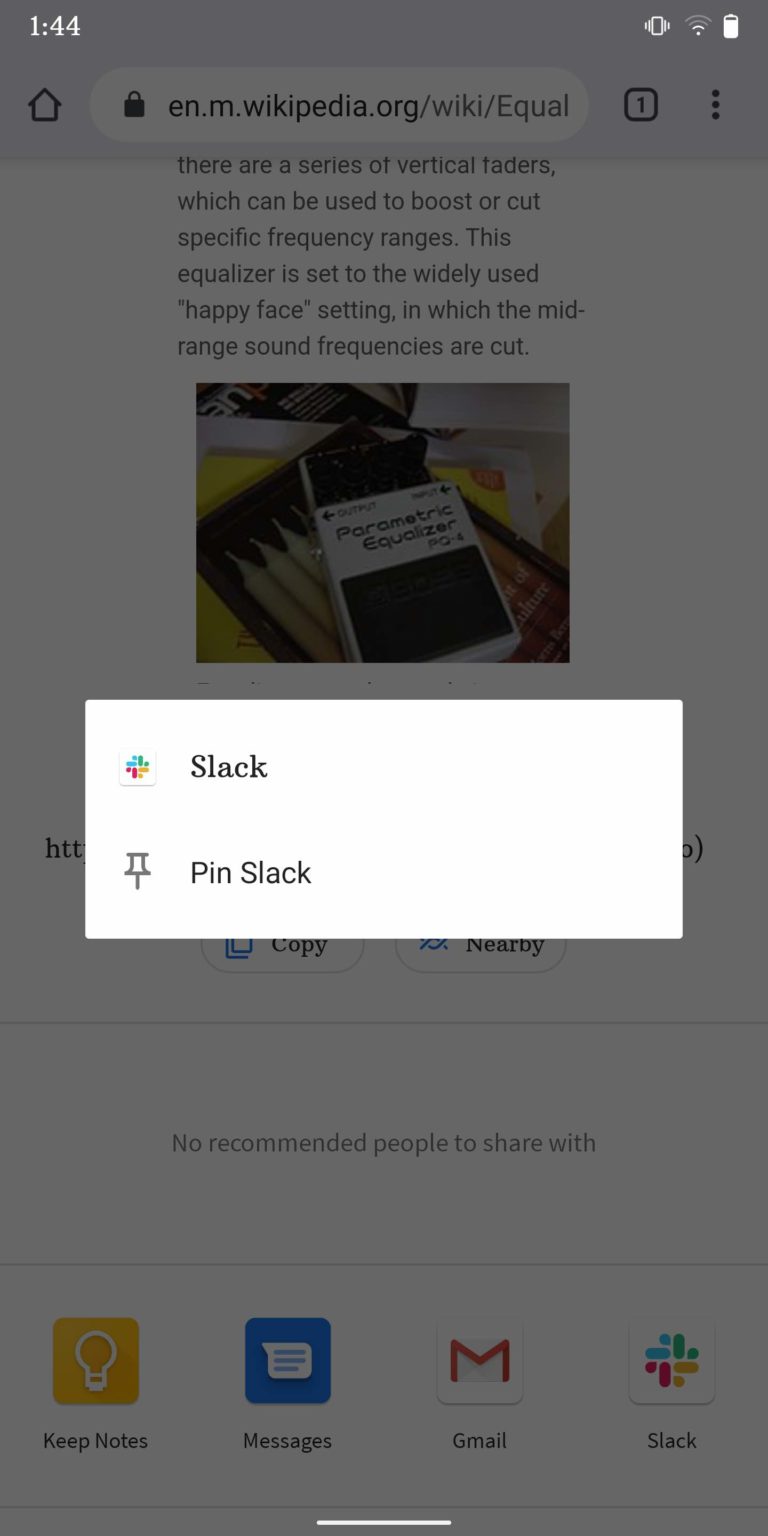 The Android share menu has been problematic since the start, especially the changing categories every time we reopen the menu. However, Google has fixed the problem on Android 11 with the option to pin apps.
The feature first appeared in the Android 10 developer build, but Google dropped it for the final version. In the latest Android update, users can pin up to four apps on the Android Share Menu.
4. Conversations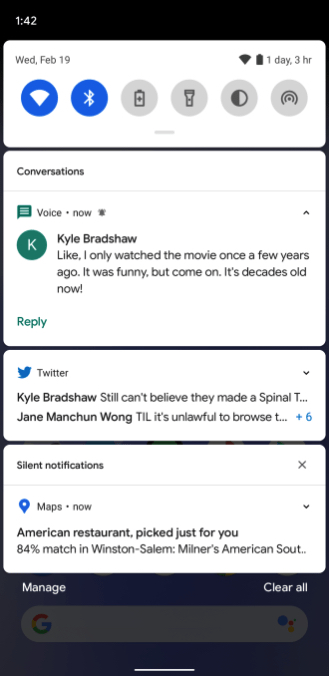 One of the biggest Android 11 features is the new "dedicated conversation section" in the notification shade.
In all earnest, app notifications have always been a mess. Most of them are obtrusive and fill up the notification shade, forcing users to put extra effort into finding the important ones. Google has solved the problem by highlighting conversations in the notification shade.
Android 11 features a new conversation section that appears right at the top of the notifications tray. Here, users can also prioritize conversations and keep messages from some individuals always at the top. With this, Android 11 has a total of three notification sections — Conversations, Alerting, and Silent.
5. Chat "Bubbles"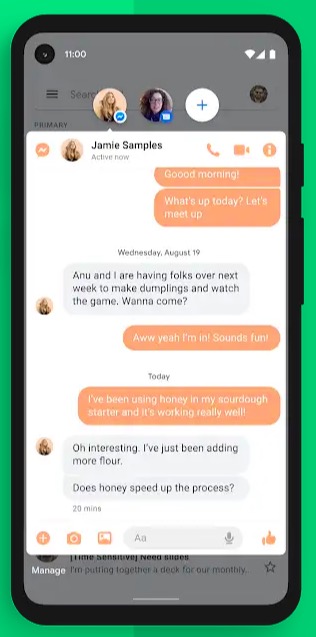 Bubbles is another Android 11 feature that opens the conversation in little chat bubbles around the corner. Google first showcased the feature in Android 10, however, it wasn't implemented until now.
Bubbles enable multitasking and interacting with apps without needing to close the current app. It's exactly like Facebook Messenger Chat Heads only now it extends to all messaging apps. This Android 10 feature lets you minimize any app into a little circle that floats on your screen above all other apps.
6. One-time permission and auto-reset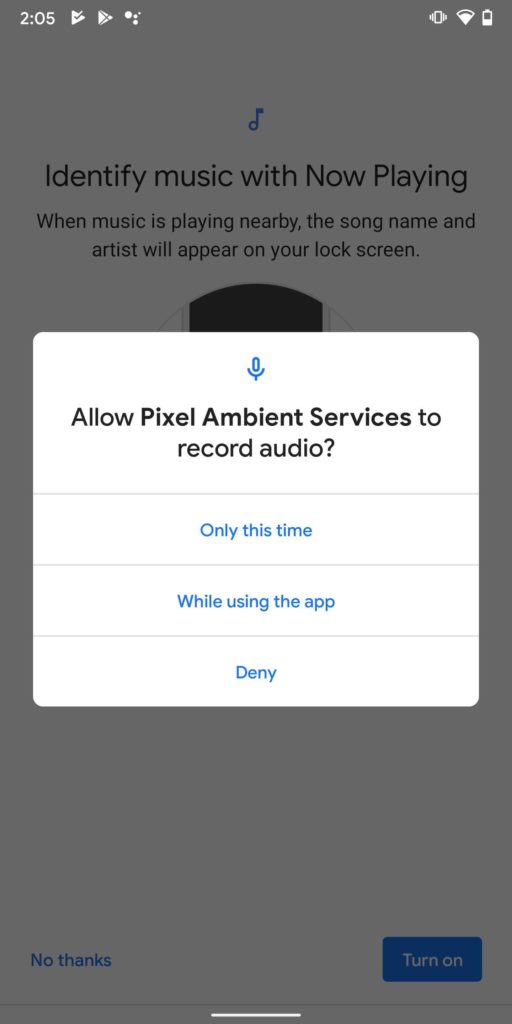 In the previous Android version, Google introduced a separate permission manager in the Android settings and the "Allow it only while using the app" permission for granting access to location.
On Android 11, Google is adding another permission option: "Allow only this time." Android 11 users will now be able to grant one-time permission access to apps for the microphone, camera, or location.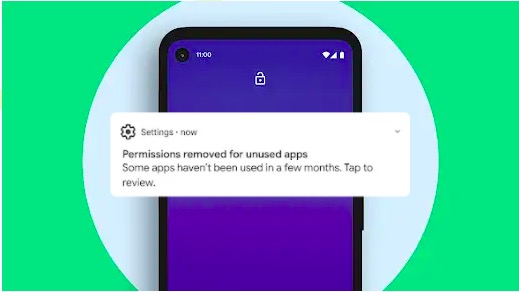 Another addition from Google is the new Permissions auto-reset. The feature resets permissions granted to app that you haven't opened up in a long time.
7. Voice access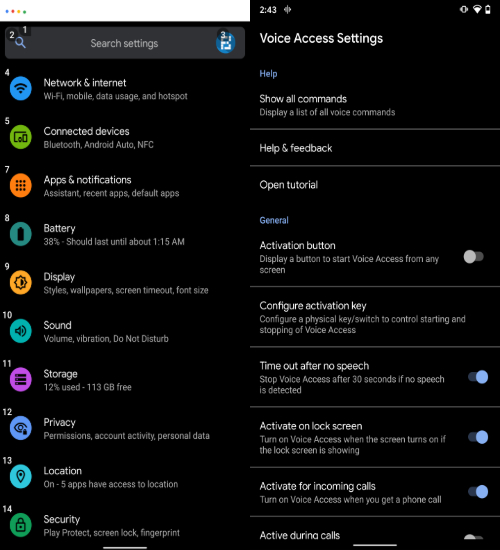 Voice access is one of Android 11's best features and my favourite of all. As the name suggests, the settings lets users control their Android by voice commands. Users will have to install Voice access app as well as keep "Ok Google" detection on before activating Voice access from the accessibility settings. Once enabled, Android 11 folks can perform nearly every action without touching their device.
iPhone users also have a similar feature called Voice Control, which Apple introduced with iOS 13. After using both of them, I prefer the Android 11 one as it's more flexible. Not only does the Android 11 accept a range of commands for a single action, it also denotes numbers to each element on the screen making it easier to use than Apple's Voice Control.
8. Device Controls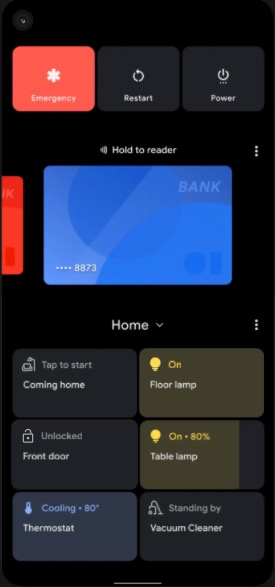 Android developers have revamped the Power button menu in Android 11 and added Device Controls. In the new settings, users can control all their smart devices from one place. Things like changing the temperature, dimming the lights, checking the security feed, everything can be accessed under one roof.
The Android 11 feature can be accessed by holding down the power button. The top layer holds the basic actions and below are toggles to tweak the smart home devices.
9. Media Controls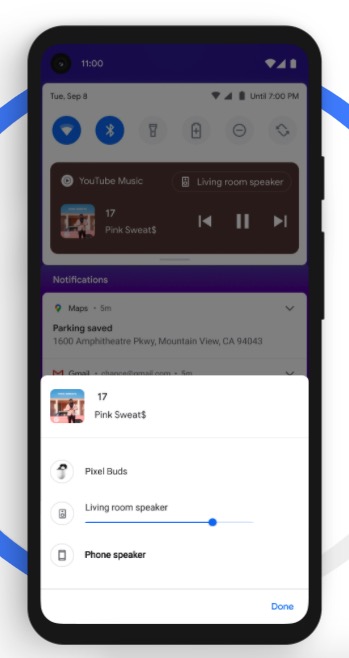 When you play music in Android 11, the mini music player now appears in the Quick Settings section instead of cluttering the space where notifications show up.
Other than that, Google has also added a new playback settings menu. Here you can quickly change your playback device. This feature is extremely useful when you want to switch from bluetooth headphones to Google Nest speaker, for example.
10. App Suggestions (Google Pixel exclusive)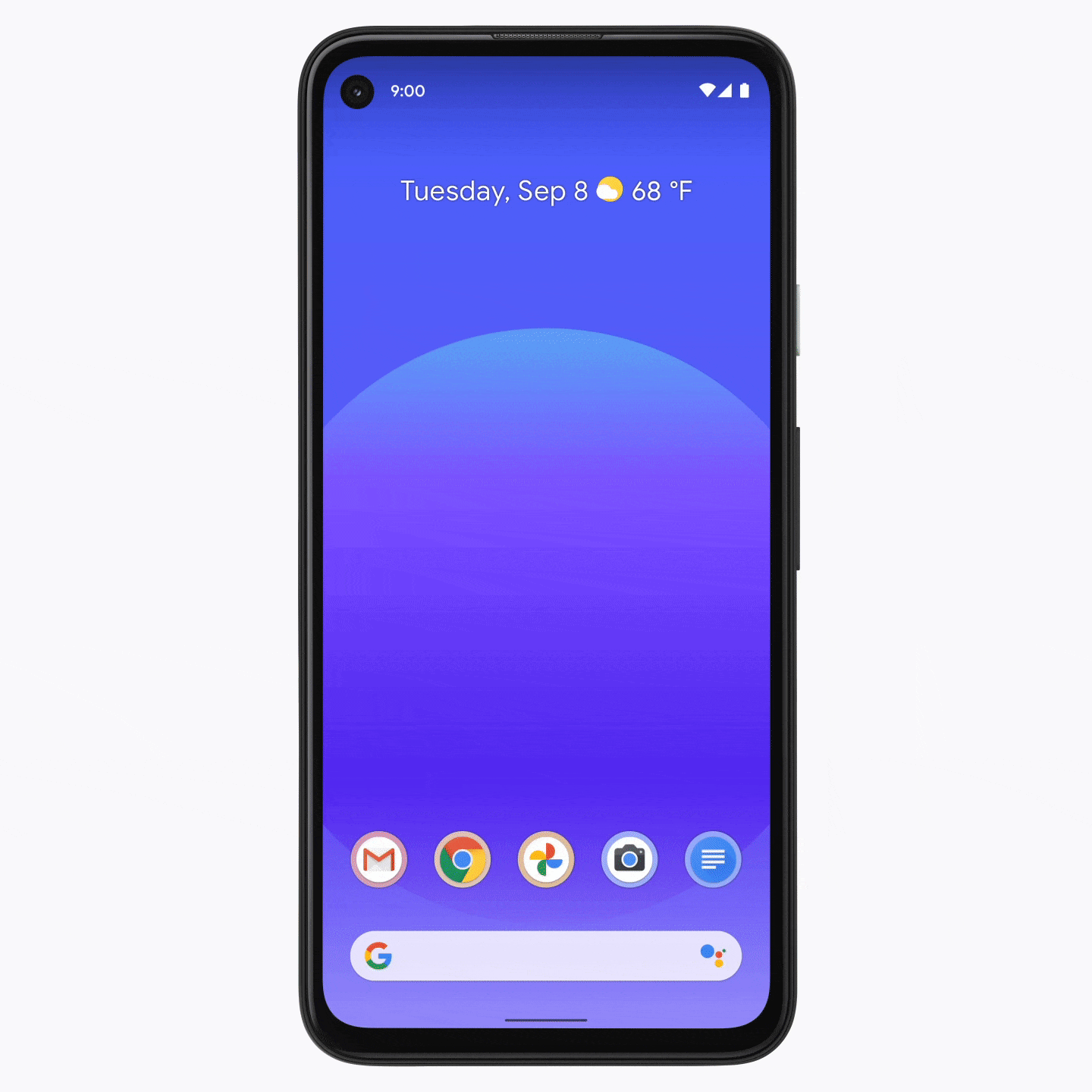 As the name suggests, the new Android 11 feature suggests apps in the dock based on your usage. The apps constantly change in the dock, and bring those which you generally open in the time period. Of course, you can customise which apps to not appear in the the dock.
Unfortunately, the feature is only available for Google Pixel users running the Android 11 update.
11. Other Android 11 features
Live Refresh Rate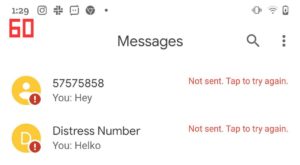 A developer option in Android 11 settings displays the current Refresh rate on the screen. Users will see the number in the top left corner of the screen.
We are not sure about the usage of the feature since the refresh rate remains constant, even if it is changed to 90Hz or 120Hz.
Bluetooth in Airplane Mode
There are barely any smartphones left that have a dedicated headphone jack. Naturally, Bluetooth has become a necessity in the world of wireless headphones.
However, Airplane mode switches off Bluetooth on all Android smartphones. While users can turn it back on, it is an unnecessary step. One new Android 11 feature is that Bluetooth will remain on in airplane mode if it is connected to a wireless device.
Notification History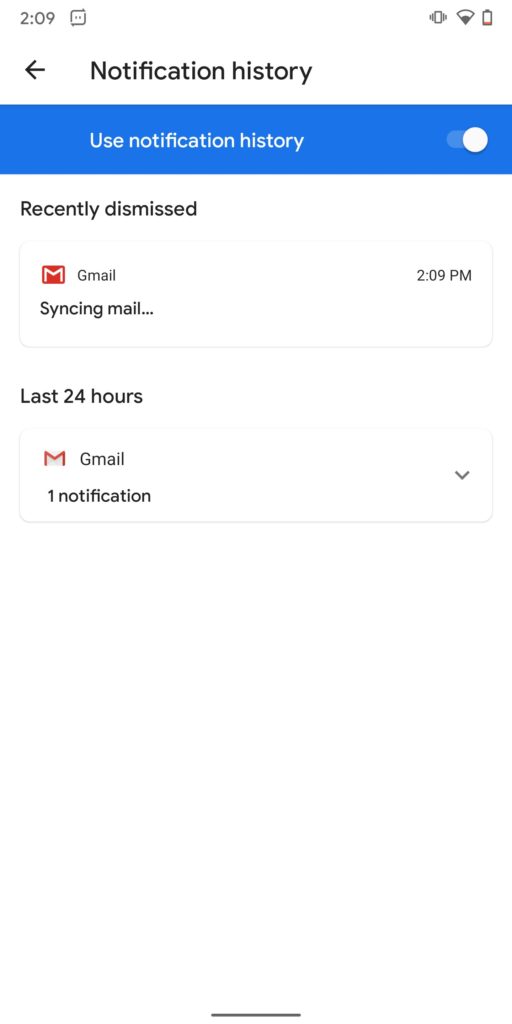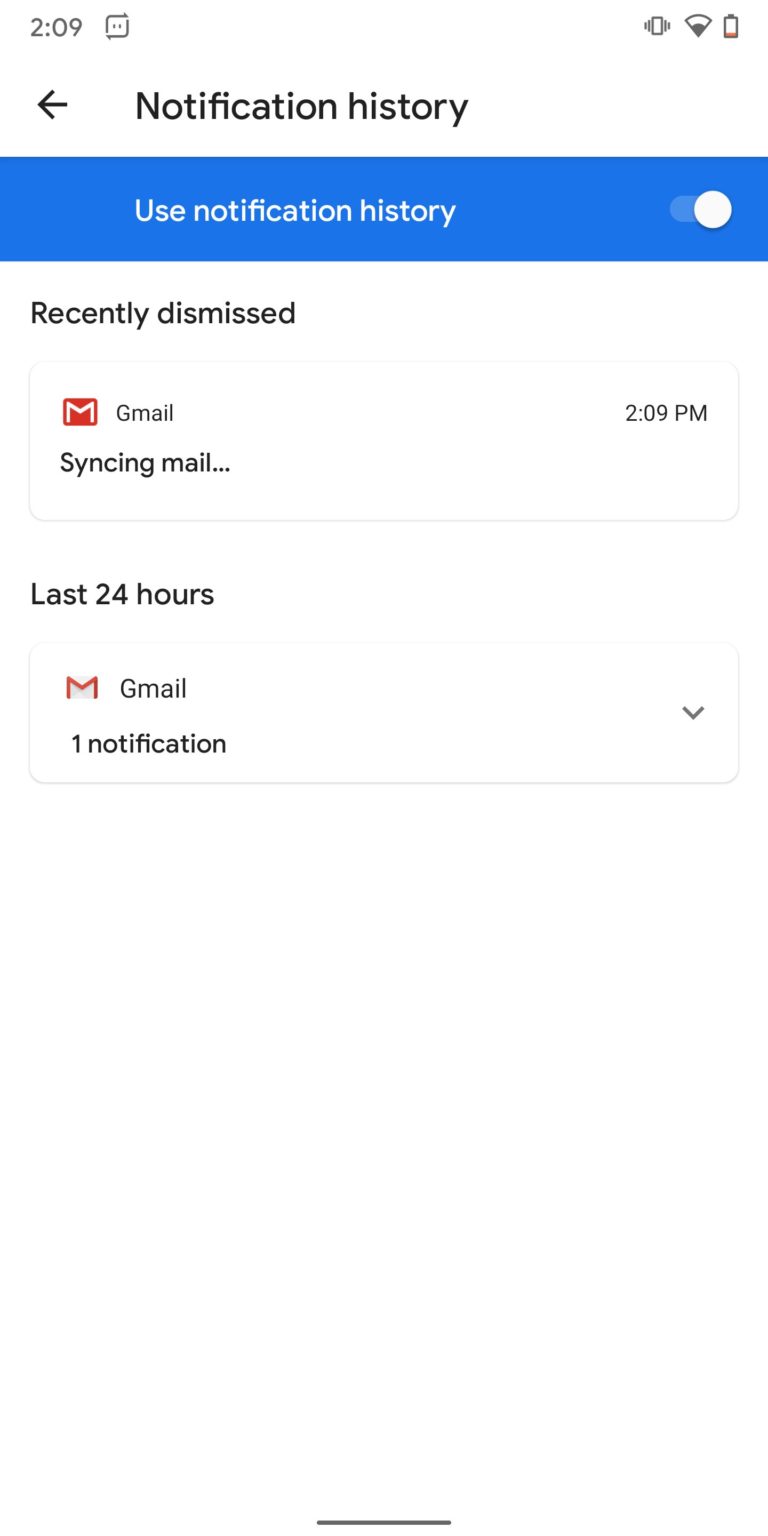 If you accidentally swipe away notifications on multiple occasions, then this Android 11 will be extremely useful to you. With the latest Android 11 update, you can save notifications that arrive within the last 24 hours.
The Android 11 best feature is not enabled by default. You will need to go to Android Settings > Apps & notifications > Notifications and toggle the "Use notification history".
Apart from the Android 11 features mentioned above, there are several under the hood changes such as more support for the 5G network as well as foldable devices.