Android has undergone a series of minor changes starting from Android 10. The recent Android 12 developer previews and beta updates have added loads of new features and improvements that we've been requesting for years. Check out our Android 12 coverage if you want to know what's new.
That said, one of the best but underrated features that were introduced back in Android 11 was the ability to change the audio source right from the quick access player UI itself. This feature also makes its way to Android 12. In this article, let's look at how to use it and switch audio sources on the fly.
How to change the Audio source in Android 12 and 11
Before Android 11, you would need to go to the settings to change the audio source. When Android 11 was announced, it added a new feature that allows changing the audio source directly from the player in quick access.
Didn't get us? In simple terms, it allows you to change the audio output source. If you're playing music, you can click on an option in the audio player in quick settings to instantly change to another connected device. For example, from a wired headset to a Bluetooth speaker. Here's how to use it.
1. Open the quick access panel on Android 12 or 11 by swiping down from the top of the screen.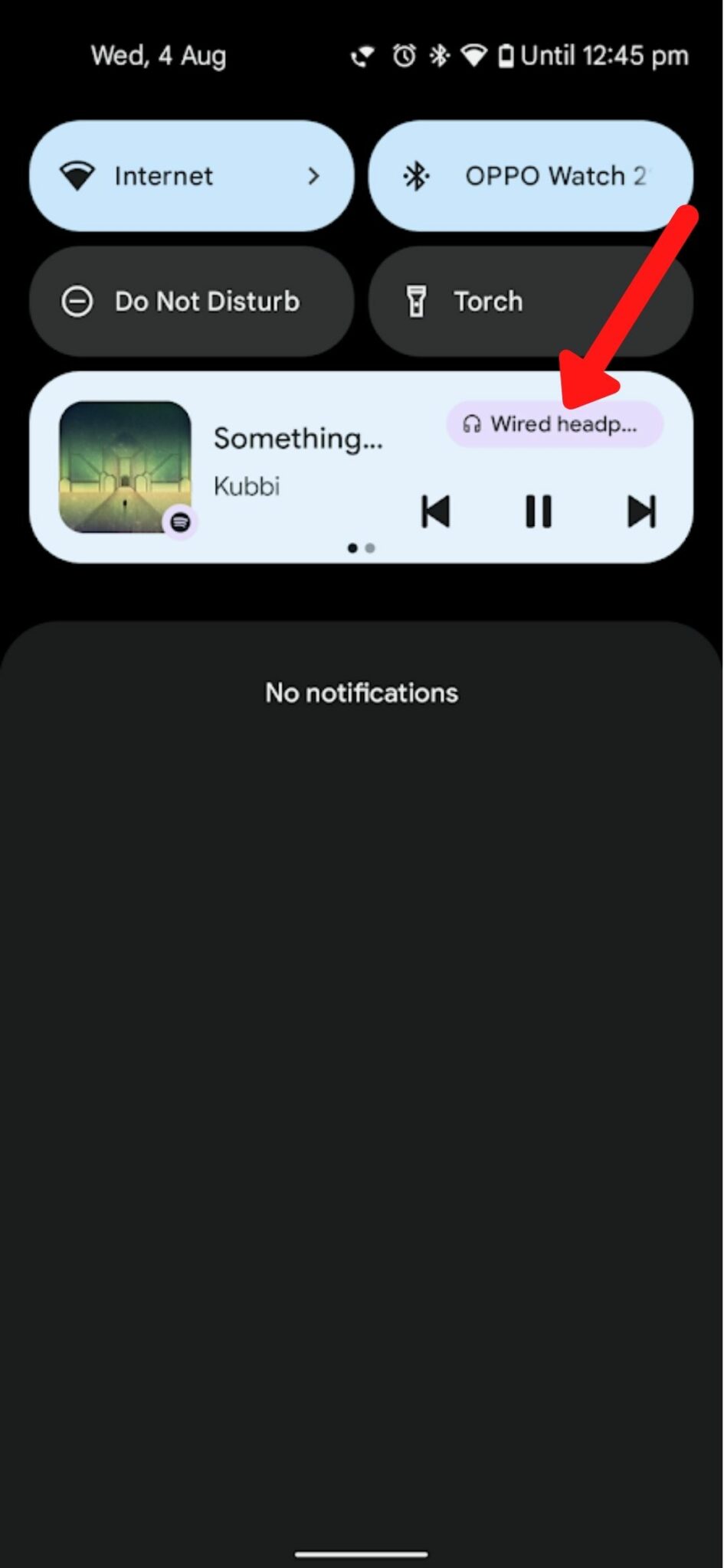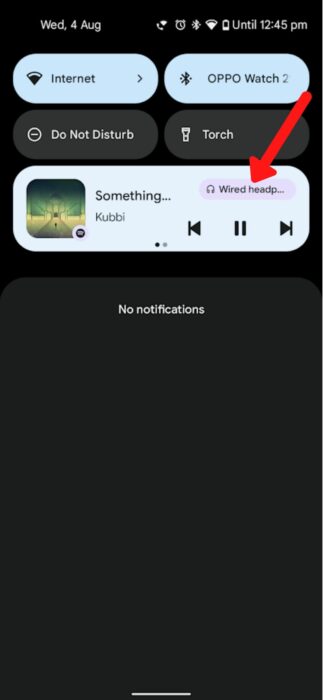 2. Tap on the little overhead icon that shows you the device you're currently listening on.
3. From the list of connected devices, select the device to switch the audio output.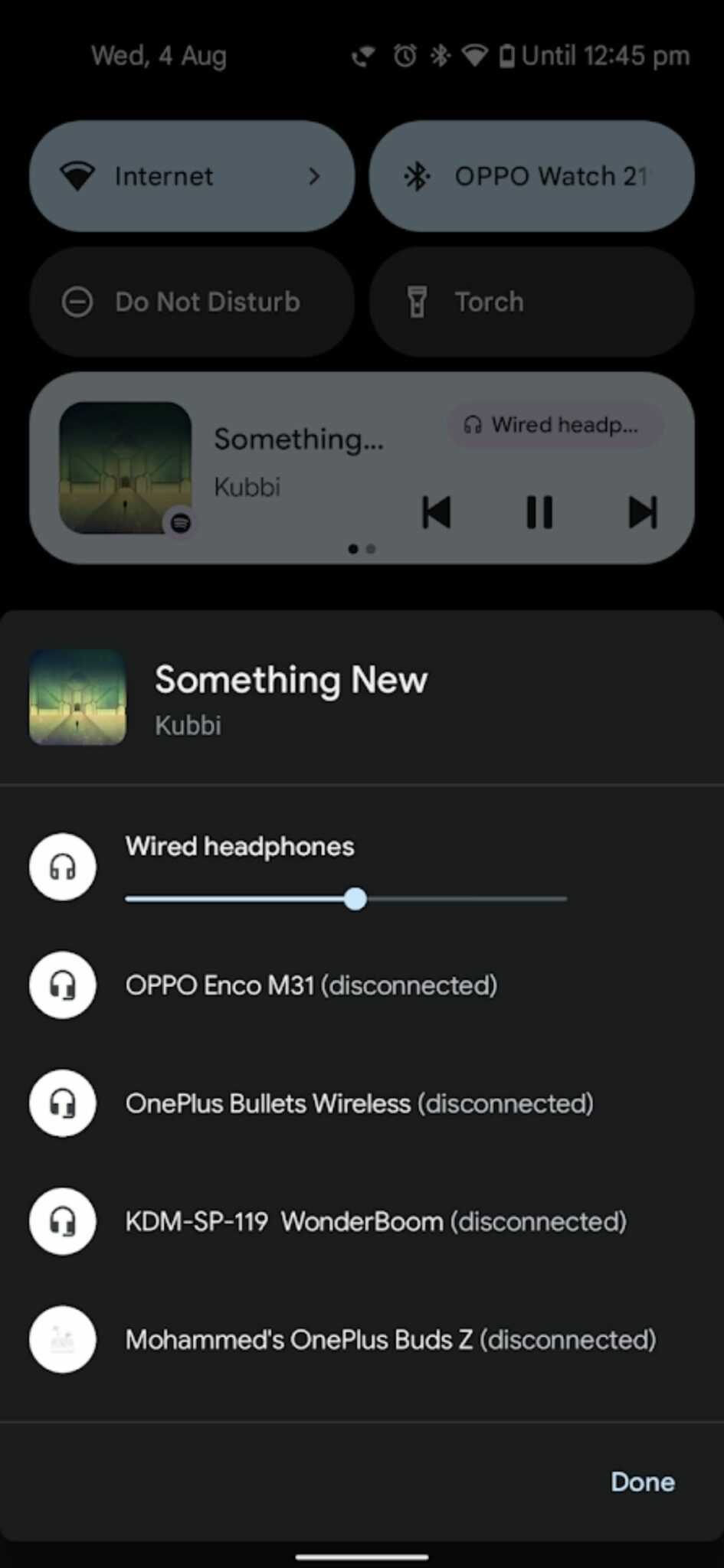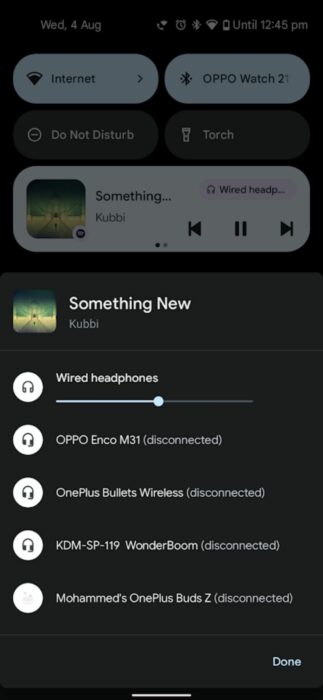 Apart from that, you can also control the device's volume that you're currently playing on.
So, that's how you can change the audio source on Android 12 or 11 using the player in quick access. Do let us know your thoughts and opinions in the comments section below.