Back in Android 9 Pie, Google introduced a new editor for screenshots called Markup where users can doodle, and edit the image quickly.
Up until now, the markup tool was only available for screenshots. However, in Android 12 DP1, you can edit any photo using the screenshot markup tool. This includes photos captured from the phone's camera, transferred from other devices as well as those saved from third-party apps.
Note that the screenshot "Markup" editor is different from the Photos app editor where you can adjust the image exposure, colour, sharpness and more.
How to "Edit" photos with screenshot Markup tool in Android 12?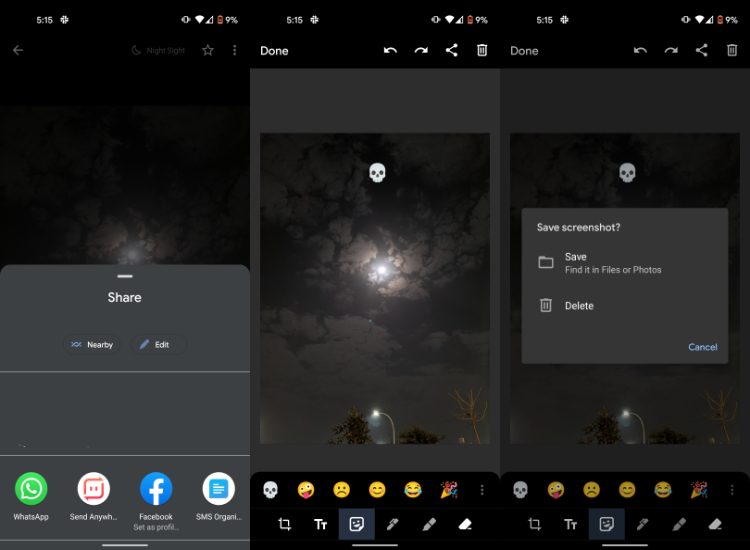 Open the gallery app on your Android device.
Select an image and tap on the Share button.
Tap on the new "Edit" button in the share menu.
You can now edit the image in the screenshot markup tool on Android 12. You can draw, add stickers, crop and do a lot more. After editing the picture, tap on Done to save the file or tap on Share.
Google launched Android 12 DP1 back in February with a bunch of new features. For now, the Android 12 first developer preview is only available on Pixel 3/3 XL, 3a/ 3a XL, 4/ 4 XL, 4a/ 4a 5G, and 5.
If you plan to flash Android 12 DP1 on your Pixel, note that the build has several bugs and glitches since it is a very early build. We would still recommend users avoid flashing the update on their primary device.