With the latest iOS 14 update, Apple has introduced the Picture-in-Picture (PiP) mode in iPhones.
As you may know, this cool iOS 14 feature has been on the iPad for quite some time now. Android users have had the feature since the time of Android Oreo. And Samsung devices have been using PiP mode even before it arrived on stock Android.
For the uninitiated, the PiP mode allows you to play videos in a mini floating window on your iPhone, thus, increasing your multitasking abilities. For example, if you're watching a Netflix TV series and a message arrives, you can reply to it without spoiling the show. Or if you heard a word you didn't understand, you can Google without pausing the video.
How to turn on Picture in Picture mode on iOS 14?
If you haven't done so yet, you should first install the iOS 14 update on your iPhone. Depending on your internet speed, it might take some time. After that, follow the steps mentioned below to find the PiP mode buried under the Settings app.
Open the Settings app.
Scroll down and tap on General.

Next, tap on Picture in Picture.

Next, turn on the toggle button that says 'Start PiP Automatically.'

This is all you need to do to enable PiP mode on your iPhone running iOS 14.
To use the Picture in Picture mode, all you need to do is play a video in apps like Netflix, Amazon Prime, Hotstar, etc. Then tap on the home button, and the video will continue playing in an overlay.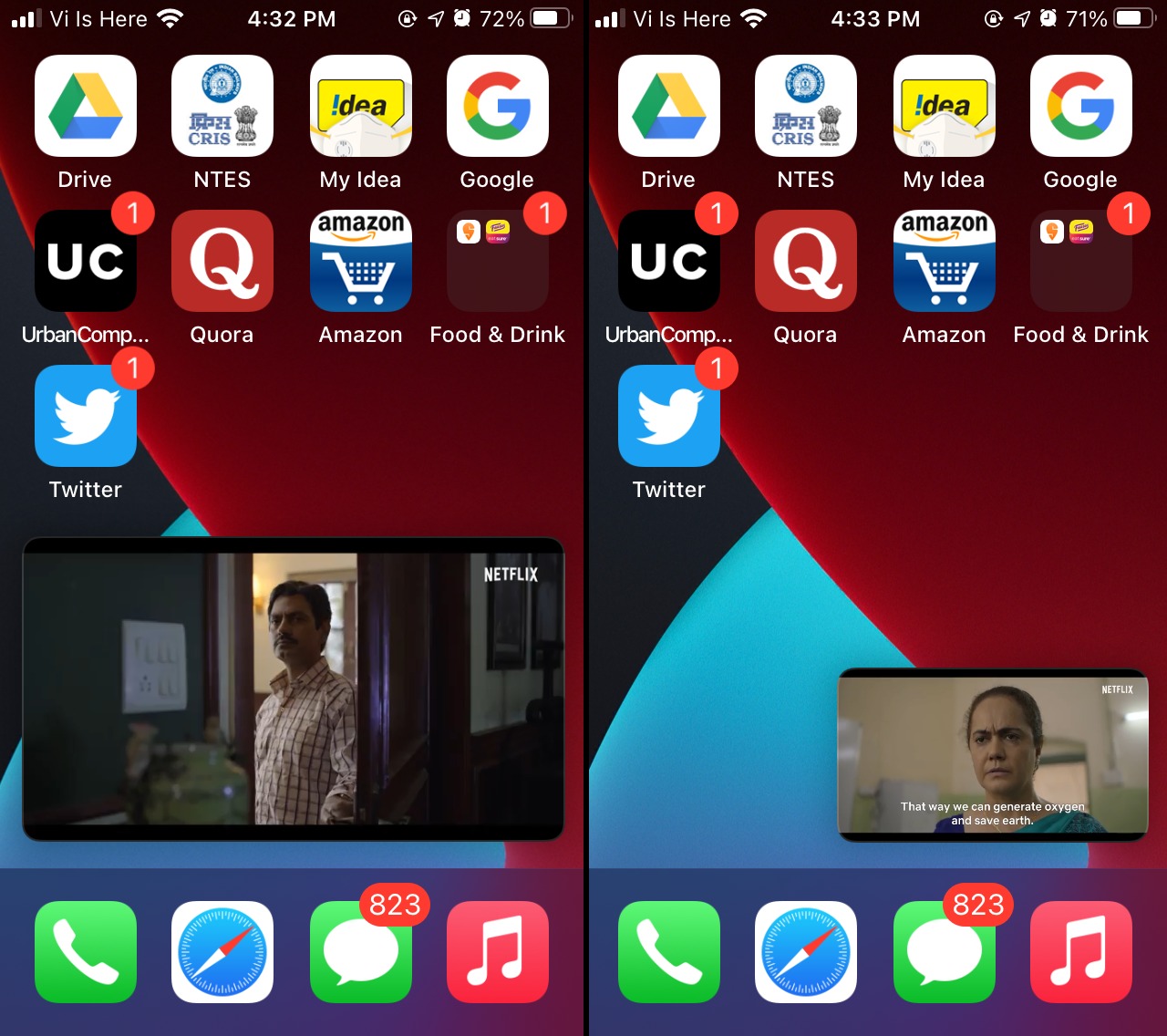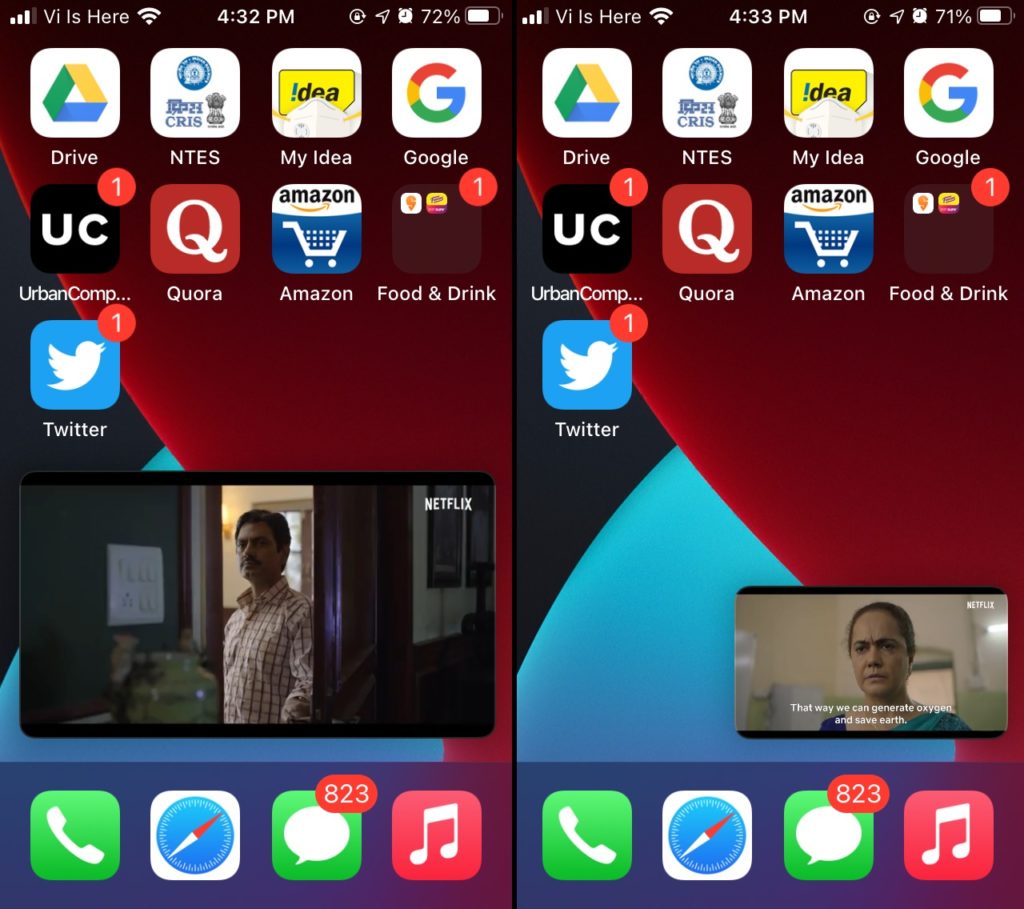 You can move the overlay window anywhere on your screen, but you'll realize that it only stays near the corners. You can slide the overlay into the left or right edges to temporarily remove it from the screen. Also, you can resize it to fit the width of the display using the pinch-to-zoom gesture.
iOS PiP mode doesn't work with free YouTube, but…
One big twist here is that the iOS 14 PiP mode doesn't work for the YouTube app (it works with Premium version). But there was a workaround where you could open YouTube on Safari, play the video in full-screen mode, and then tap on the home button. Unfortunately, YouTube blocked this functionality as of writing this article.
However, you can still get the PiP mode working on your iPhone. YouTube's Brandon Brutch has a tutorial that allows you to do so using a third-party Siri Shortcut and the Scriptable app. So, you can go ahead with this method if you are comfortable with it.
There are even more amazing features packed inside the iOS 14 update. For instance, you can enable Sound Recognition to get alerts when someone knocks on the door, or you forgot to close the kitchen tap.