In the aftermath of the privacy havoc created by WhatsApp's updated privacy policy, a massive surge in users has been witnessed by privacy-focused messaging apps like Signal. But since many of us are new to the platform, I thought amassing the best and hidden Signal app features will be helpful.
In this list, I have jotted down all sorts of features, both popular and lesser-known to form a complete guide on how to use Signal app by making the best use of its features. So let's get started!
Note: The features mentioned below have been tested on Android for this article. Hence some of the options may appear differently on iOS.
1. Built-in Screen Lock
I know that the Screen Lock feature on Signal isn't exactly a hidden one, but it's definitely one of the best Signal features. Enabling Screen Lock protects your messages from unauthorized access. It also removes the need to use third-party app lockers thereby protecting your privacy even further. The best part is that this app supports Android and iOS bio-metric authentication for easy unlock.
How to activate Screen Lock on Signal?
Tap on your Profile Icon on the top-left corner
Select Privacy and toggle Screen Lock option
2. Set PIN
Upon joining Signal, you must have added a 4-digit PIN but do not confuse it for the Screen Lock feature mentioned above. Signal PIN is an extra layer of security for implementing 2-factor authentication. It is mandatory to set up a Signal PIN, which will be required when reinstalling the messaging app, backup & restore, and identity verification.
How to change Signal PIN or customize 2FA options?
Tap on the Profile Icon on the top-left corner and open Privacy
Scroll down to the bottom and enable Registration Lock. Now, whenever you will reinstall Signal, you will be asked the PIN before you can set up your account. Also, you can change your PIN or create an alphanumeric code from the option below. Not to mention, Signal will occasionally remind you to enter the PIN so you don't forget it.
3. Use a private number to hide your phone number
The Signal app really goes out of the way to protect your privacy. However, it baffles me that Signal does not offer a way to hide your phone number, unlike Session messenger or others. Still, there is a workaround, which is probably one of the best-hidden Signal app tricks.
How to hide your phone number on Signal app?
Signal app needs a phone number to work so instead of offering your actual number, you can get a private number from a service such as Google Voice or Skype and use it to activate a Signal account. Now, this part is easy for Android users because you can easily set up a second account on your phone.
However, iPhone users will have to either use another iOS or Android device to use this workaround because the secondary device in this case will be tied to the private number you bought. But this secondary device does not need an active cellular connection or SIM card — just a Wi-Fi connection will do.
Next, on the secondary device or account, install Signal > launch the app > type in the new phone number you wish to use. At this point, you will get a message prompt stating "authentication failed". Don't worry, just choose voice verification by tapping Call Me. Make sure that you are connected to a Wi-Fi network and the number you just entered will ring. Receive the call to get the six-digit verification number. Now, type that number into the verification box in the Signal app and then select Verify. And that's it! Your private Signal account is ready to use.
4. Relay Calls
You can make voice and video calls on Signal, but these are traceable via IP address. But you can avoid being traced by making Relay Calls, which is one of the best and hidden Signal app features for establishing private communication.
What is a Relay Call on Signal?
A Relay Call on Signal sends all your calls through the Signal server so that your IP address is not revealed to your contacts. The recipient will only be able to see Signal's IP address, which hides your actual identity.
Please note that during Relay Calls, the call quality may drop a bit due to network tunneling. But if you don't mind trading off performance over privacy, you should opt for this feature.
How To Make Relay Calls On Signal?
To make a Relay Call on Signal, tap on your profile icon > Privacy > Communication section > enable Always relay calls, and this will make sure that the next calls you make are more private.
5. Enable Incognito Keyboard
In case you are worried that your virtual keyboard app is learning from your typing behavior and using the data to personalize its service, then you can ask Signal to use Incognito Keyboard to prevent it from doing so.
Now one thing to note here is that this Signal trick may not work with every android keyboard app as some of these apps are hell-bent on tracking everything you input through it. But I tested it on Gboard on Android, and it worked!
Note: This Signal feature isn't available for iOS yet.
How to use Incognito Keyboard on Signal?
You can enable Incognito Keyboard on Signal app by tapping on your profile icon > Privacy > toggle Incognito keyboard. This will make your keyboard work in Incognito mode by default whenever you chat on Signal and ensure that none of your typing or clipboard data is recorded by the keyboard.
6. Blur faces on photos
We often share our pictures on chat messengers but if you are unsure about how those pictures could be used or shared further, you can choose to blur faces in photos before sending them on Signal. This is a built-in feature that further boosts your privacy.
How to blur faces on photos in Signal app?
To blur photos, just select your image and tap on the 'Blur' icon on top. Using this, you can draw anywhere to blur out faces in the picture manually.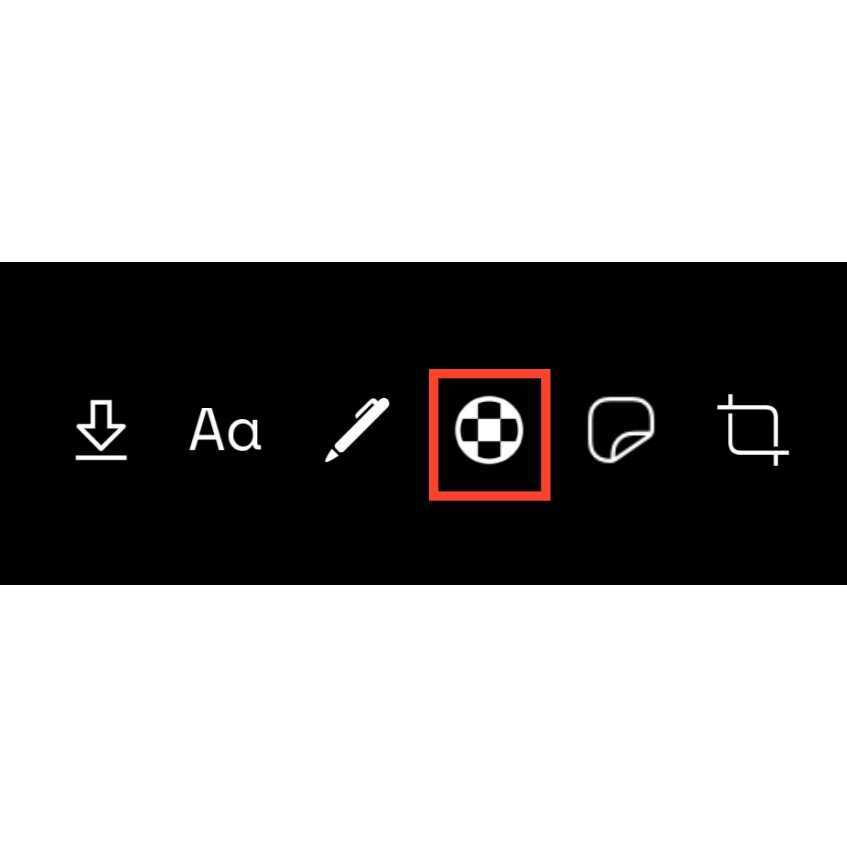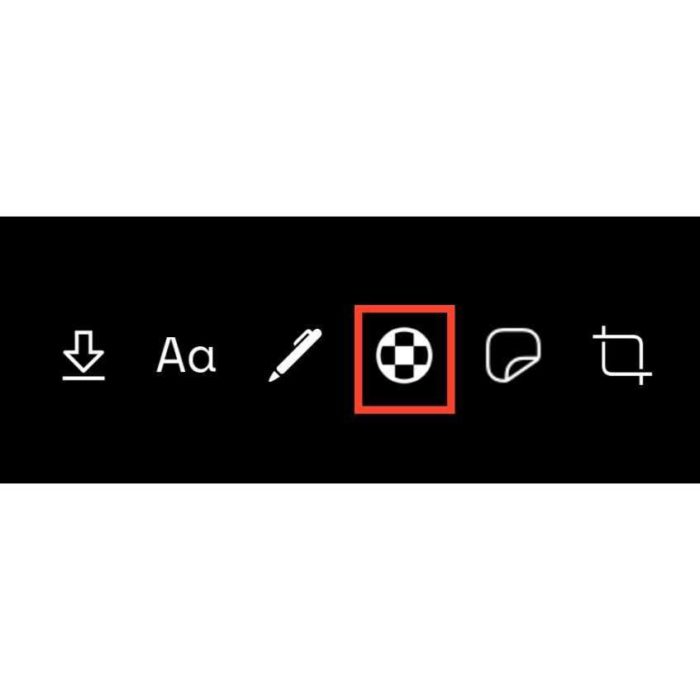 In case you want to automatically blur all the faces in a picture, toggle the "Blur faces" option and it will automatically detect and hide the faces.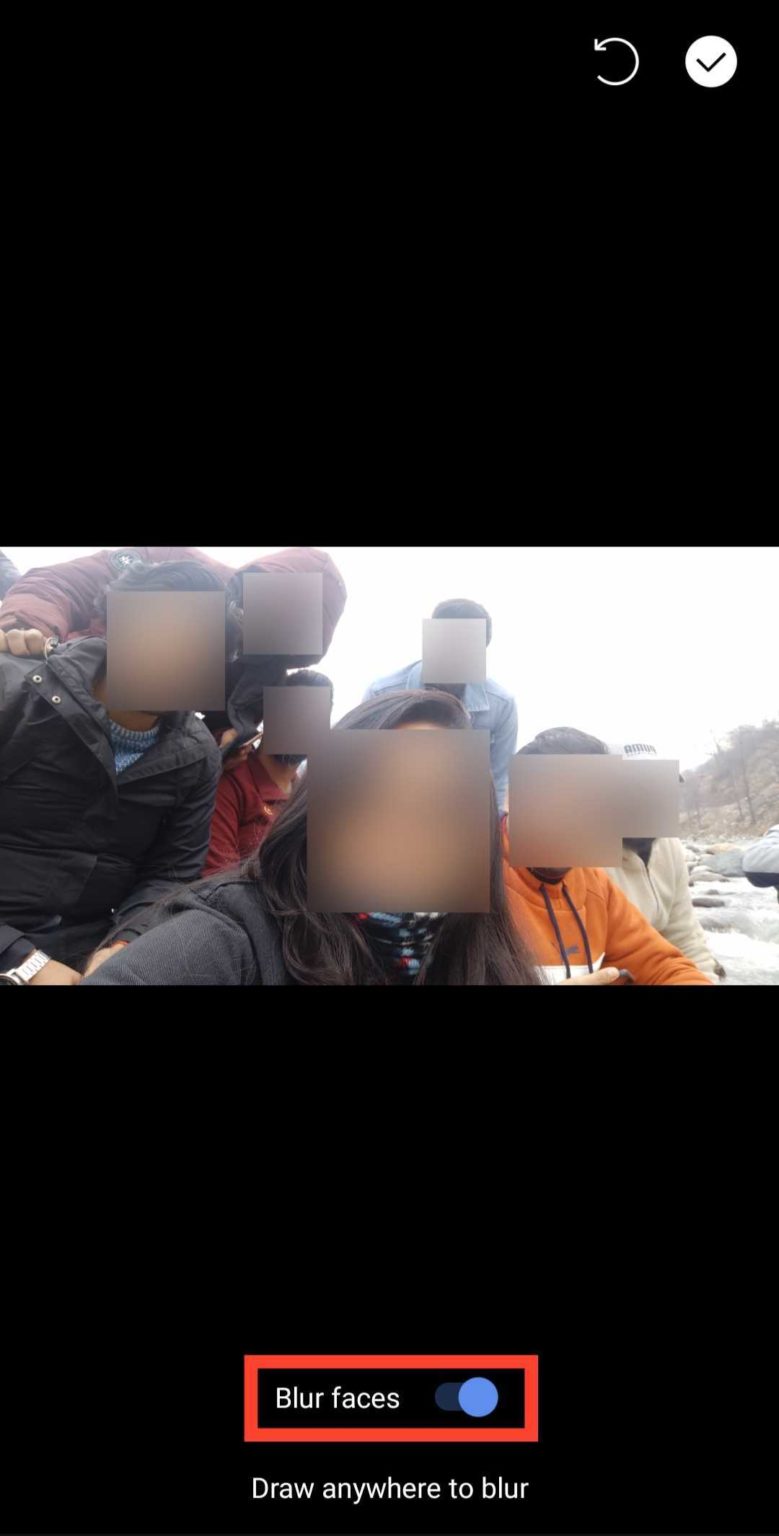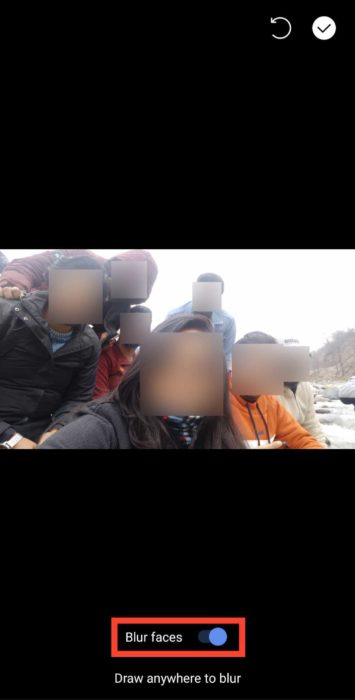 7. Block Screenshots on Signal
Among the best Signal features, there is one hidden Signal feature too that I like the most. It is the option to prevent others from taking screenshots of your chat or anything within it. The best part is that it even restricts taking a screenshot from the recent menu, or displaying the contents in the small app window in the recent menu that we get to see while switching apps.
Note: This Signal feature doesn't block screenshot on iOS but it can block screen previews in the app switcher.
How to block screenshots on Signal messenger?
To block screenshots on Signal, tap on your profile icon and open Settings. Now move to the Privacy section and enable Screen Security, and that's it. Now nobody can take screenshots of your chat without your consent.
8. Use Signal as a Note app
Don't you love when an app can double as a productivity app too? Signal allows you to send notes to yourself or save important text or media files in a separate channel that can be viewed by you only. Personally, I find it to be one of the best and hidden Signal features that comes in handy quite often.
How to send 'Note To Self' on Signal?
You have to set up this feature one time. For that, tap on the pen icon on the bottom-right corner and type "Note" in the search contacts bar. A channel called "Note to Self" will appear. Just select it and it will open up a conversation where you can write anything for yourself. And the next time you have to use it, you can simply find it on the main screen.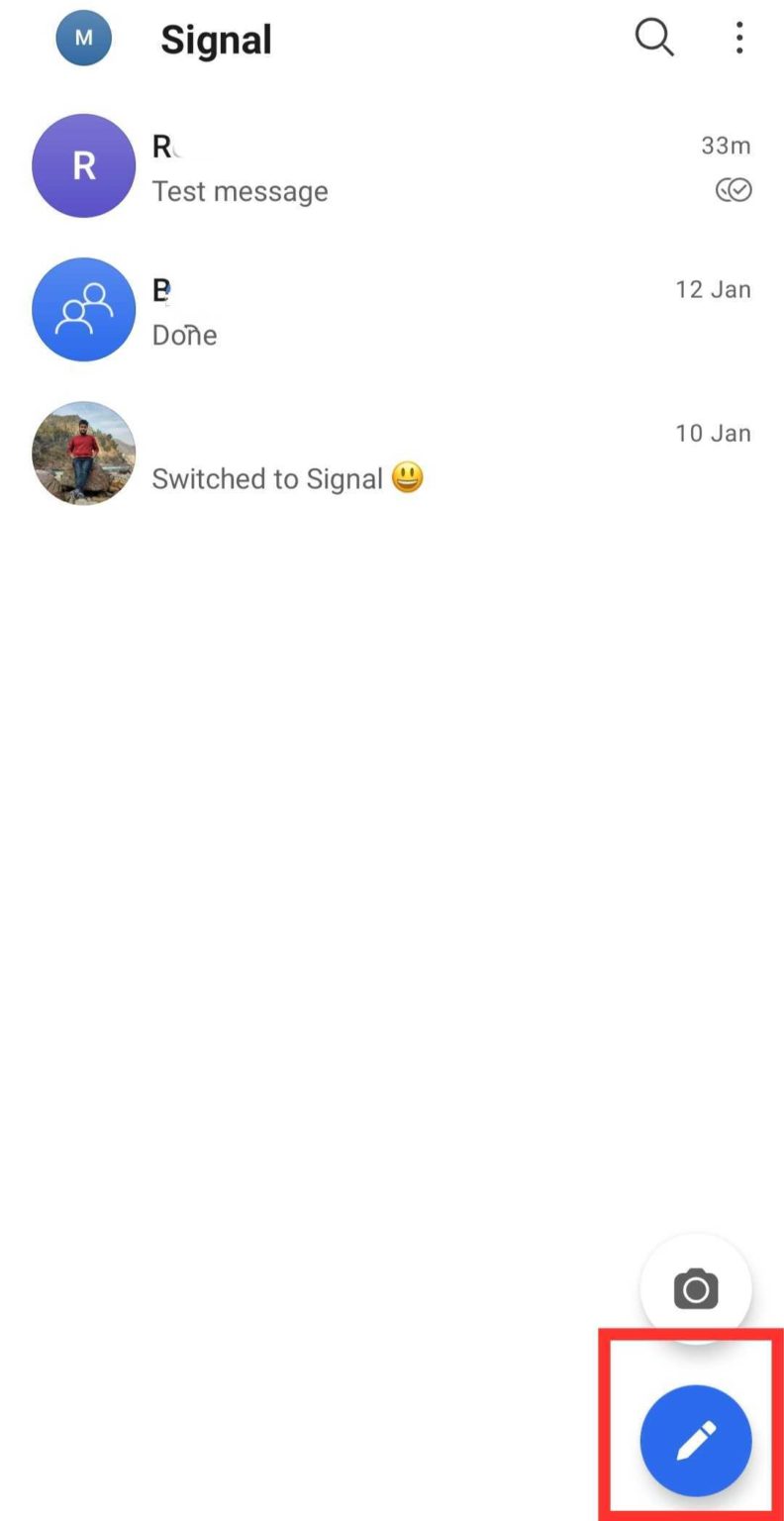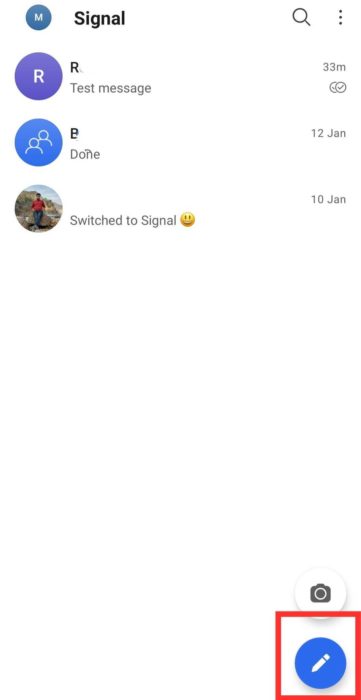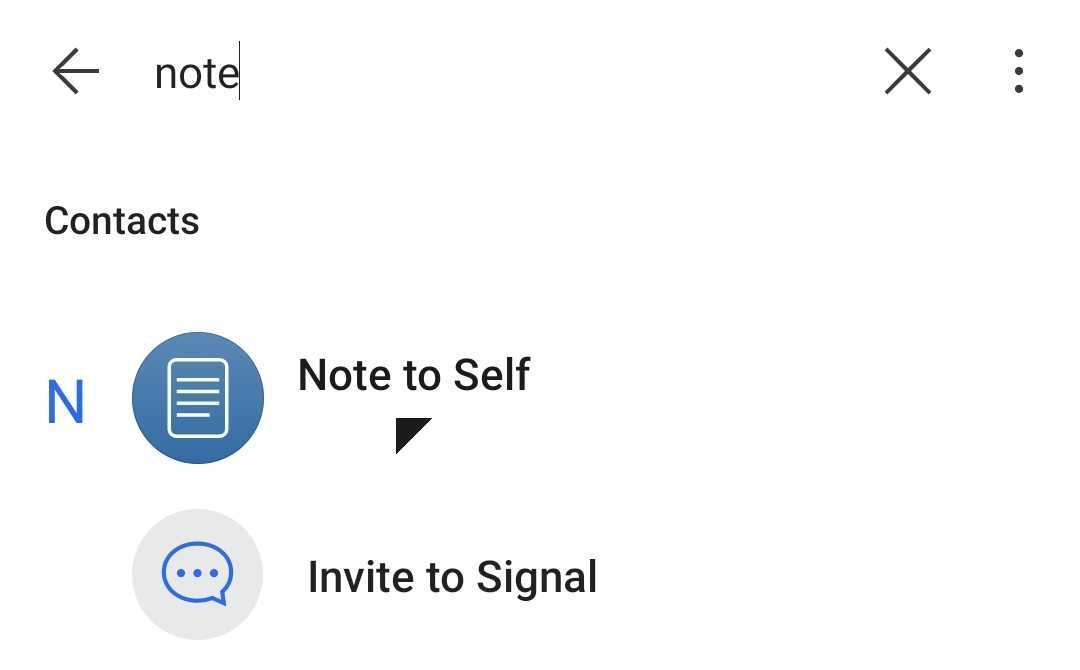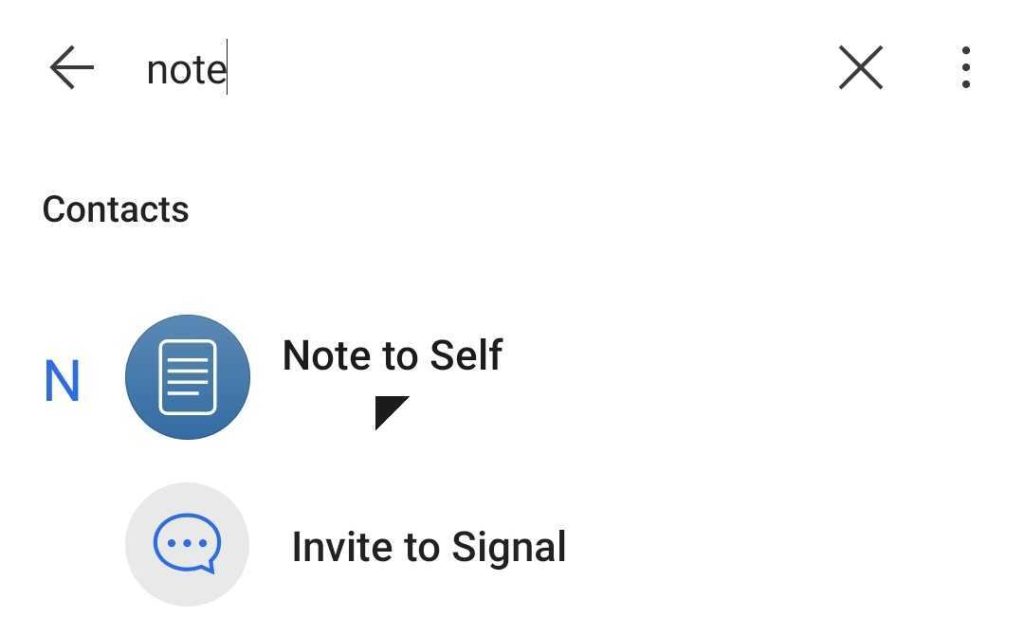 9. Send a disappearing message
'Disappearing Messages,' also known as Self-destructing messages, is one of the best Signal features. Here you can set a timer for when the messages will self delete after they have been read by the recipient.
For instance, you can set a timer for 5 seconds. In that case, the delivered messages will disappear from the recipient's inbox 5 seconds after they see them. Now that's a cool Signal trick, right?
How to send Disappearing Messages on Signal app?
To send Disappearing Messages on Signal, open a conversation, then tap on the 3-dot menu and select "Disappearing Messages". Now, set the timer, which is available from 5 seconds to 1 week — and that's it!
10. Set how many times an attachment can be seen
In the disappearing chat feature, you can set a time limit to a message. However, sometimes the chat box is open but the other person is inactive in the chat. This causes the disappearing message to arrive and disappear even before the recipient can notice it.
One can overcome this limitation by setting an Attachment limit on Signal. What it does is allow you to set a limit on the number of times you can view the image or video. This prevents the media file from disappearing from the chatbox if the conversation is open and also ensures that the file is unavailable after it has been viewed once (even after days or weeks of sending it).
How to set Attachment Limit on Signal?
To set the attachment limit on the media files on the Signal app, tap the + sign > select a picture to send > tap on the Infinity icon (∞) in the bottom left corner (it will turn into 1x). And that's it, press Send button now.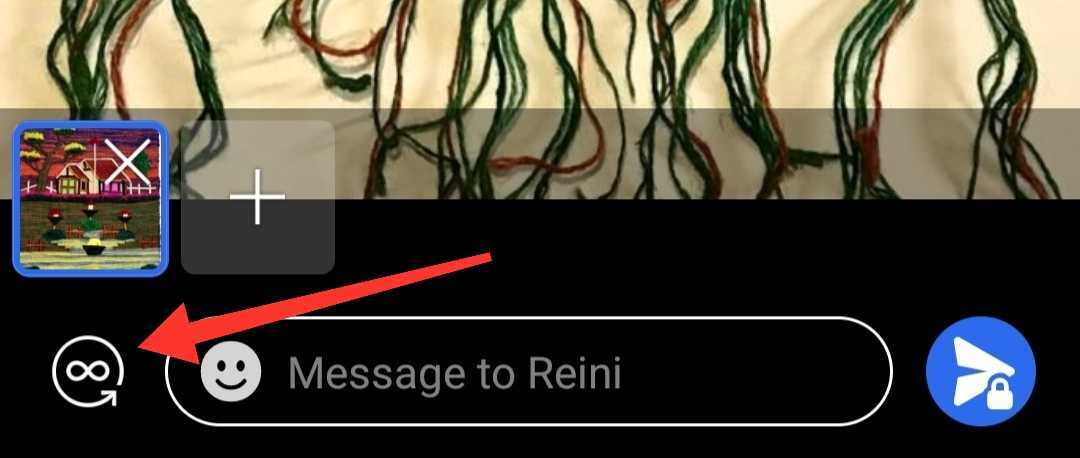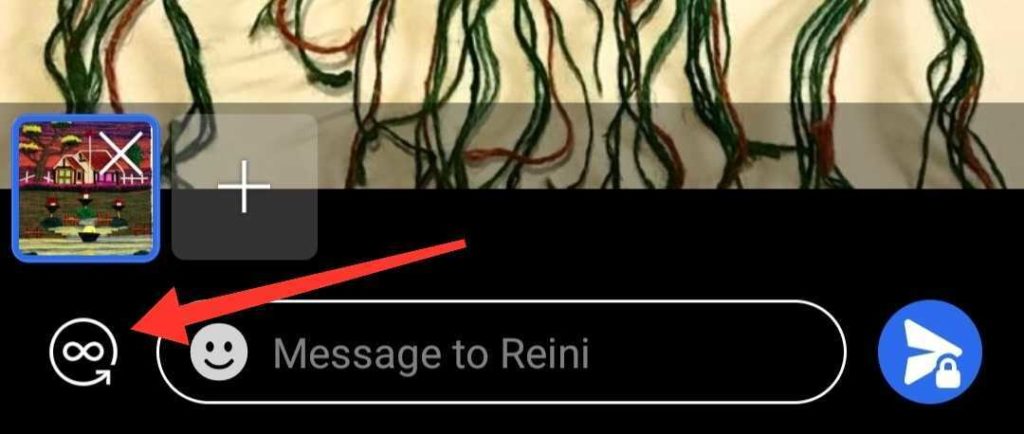 11. Delete older messages automatically
With time each conversation tends to generate a lot of data that keeps on getting piled up and consumes memory. If you feel your older conversations are something you are never going to need and you are lazy enough to never get up and delete those texts, then here is one hidden Signal trick for you.
You can set a conversation length limit to, let's say, 100, 500, 1000, or any other custom number. This will make sure that the messages exceeding this limit will get deleted automatically. Please note that this feature will put a conversation limit on all your conversations.
How to delete old messages automatically on Signal?
To set up a conversation limit on Signal, tap on your profile icon > Data and Storage > Conversation Length Limit. Here you can select a pre-defined number or choose a custom one.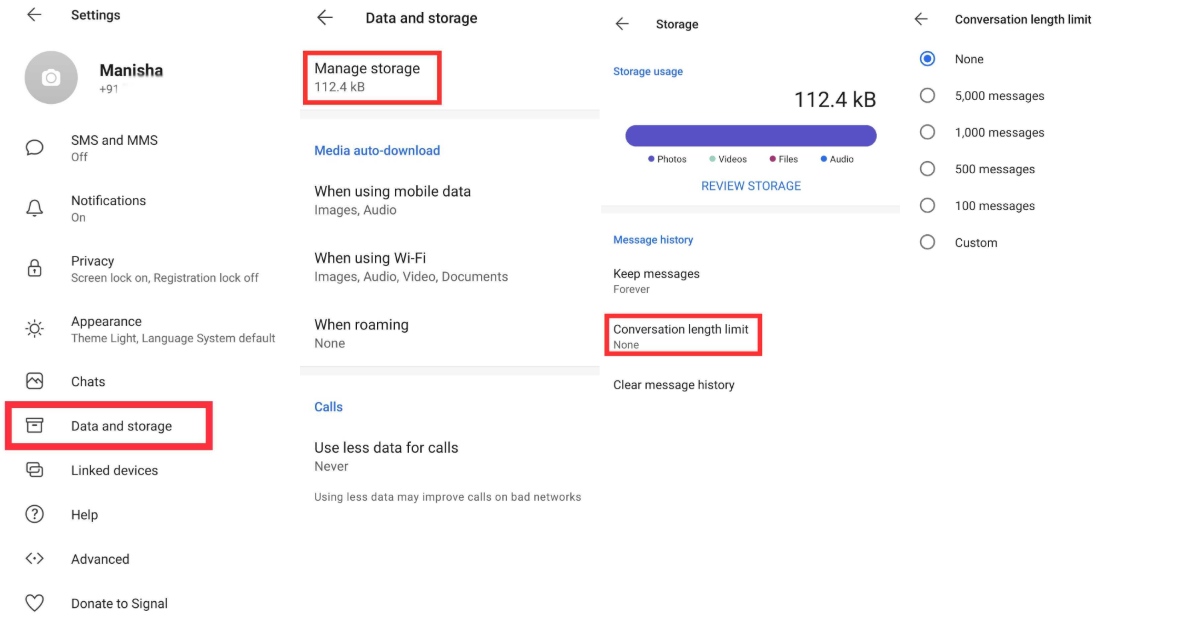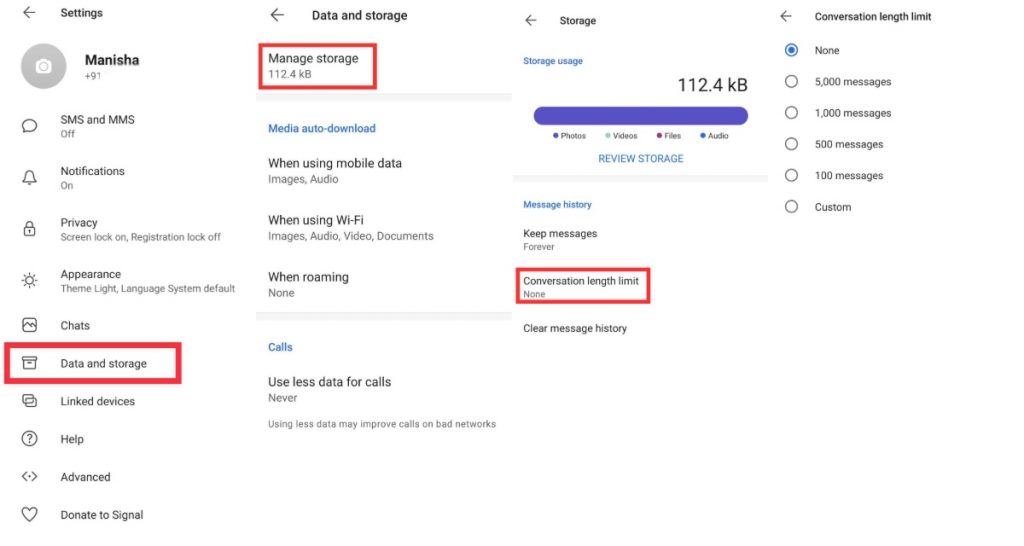 12. Pin Chats
Just in case you'd be missing something after moving to Signal from WhatsApp or Telegram, don't worry. You can pin chats in your inbox on top for easy access. What makes it one of the best Signal feature is that you can pin up to four chats, including groups, which is more than what WhatsApp allows.
To pin chats on the Signal app, just press and hold on a chat and tap on the pin icon at the top menu. Pretty easy right?
13. Turn off read receipts
Read receipts are helpful and annoying at the same time. So if you want to turn off read receipts on Signal, go to Settings > Privacy > Read Receipts and toggle it to off.
14. Turn off 'Contact Joined Signal' notifications
If you are new to the Signal app, you'd have noticed that the messenger notifies you whenever someone joins Signal. Even though it helps you know who else is present on the platform, it can annoy you by sending the constant "Contact joined Signal" notification.
How to disable 'Contact Joined Signal' notifications?
In order to turn off 'Joined Signal' notifications, just tap on your profile icon at the top-left corner. Next, open Notifications and scroll down to the section called Events. Here you can the toggle to disable Contact joined Signal. That's it.
15. Customize message notification
One of the best Signal features is the freedom to customize message notifications as per your requirements. You can choose to omit a part of it or turn it off altogether.
How to hide message content in notifications on Signal?
Whenever you get a message notification, Signal shows the sender's name and the message content in the notification bar. But if you simply want to get notified with the name of the sender without displaying the message, then here's how to do it:
Tap on the profile icon at the top-left corner > Notifications > Show > and select Name only.
This will hide message content on the lock screen, and also when the device is unlocked.
How to turn off message notifications on Signal?
If you want to turn off all message notifications on Signal, tap on the profile icon at the top-left corner > Notifications > toggle Notifications under the message section.
In case you just want to turn off the text notification for a particular user only, visit their chat profile and toggle on the Mute Notification option. You can reverse these changes by retracing the steps.
16. Erase History
Even though Signal is secure, if you are worried about your private chats and you want to clear all the chat history at once, you can do so by the following method.
How to delete all chat history in Signal?
If you want to delete all your chats at once, tap on your profile icon > Data and Storage > Manage Storage > Clear message history > Delete.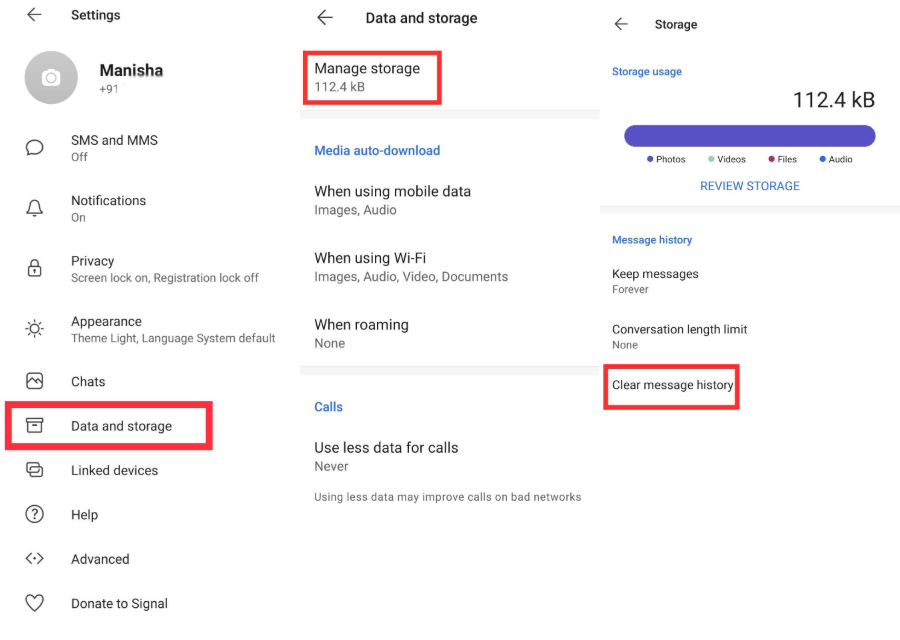 17. Create your own chat backups
Due to security reasons, Signal does not create a local or cloud backup by default. However, if you still want to create a local backup of your Signal chats then you will have to activate a local chat backup option. But remember that in this case the safety of your data would lie in your hands so make sure you store it safely.
How to create local chat backups on Signal?
To create a chat backup, tap on your profile icon > Chats > Chat backups and press the Turn On option. Here you can choose the folder where you'd like to create a local backup of your conversations.
18. Enable Dark Mode
Dark Mode is the new normal with every platform and app providing this feature and so does Signal. The app offers a built-in dark mode and you can activate it by visiting your profile section > Appearance > Theme > select Dark and this will impart a beautiful dark mode throughout the app UI.
19. Use Signal App Without Sharing Contacts
According to Signal's privacy labels, it only requests the user's phone number and does not attempt to track users. But, it requests for a contact list while signing up. Unlike other messaging apps, giving up your contact list is not mandatory on Signal. You can simply decline by tapping on "Deny" when Signal asks you to give access to your Contacts.
20. Use Signal Proxy to avoid censorship
In case Signal is blocked in your country, you can use the Signal proxy feature to bypass the network block and continue using the messenger on Android phones (this feature isn't available for iPhones currently). While using Signal Proxy, all traffic remains opaque to the proxy operator.
How to setup Signal Proxy?
To set up proxy on Signal app, ensure that you are running Signal Android v5.3.12 or later.
If you are installing Signal for the first time or reinstalling it: tap on the three vertical dots on the top right corner of the screen. Select proxy and enter the proxy address.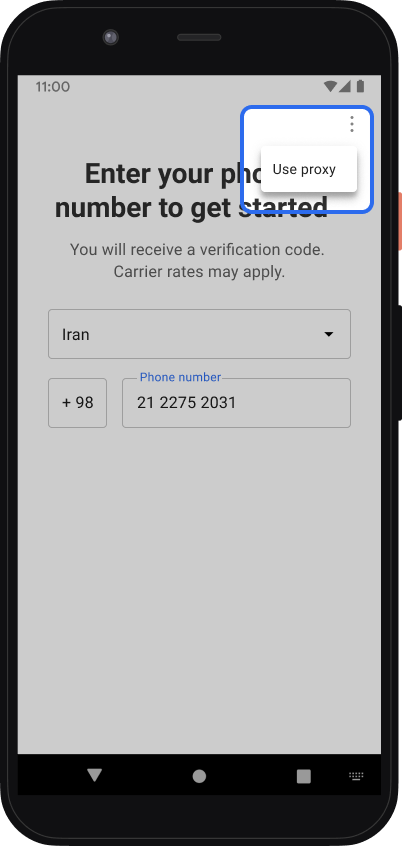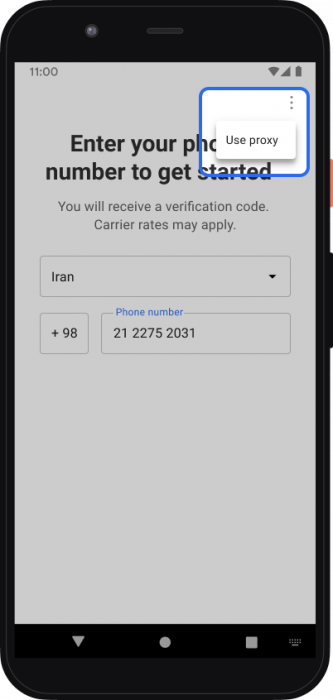 If you already have Signal installed: tap on your profile icon > Data and Storage > Use proxy.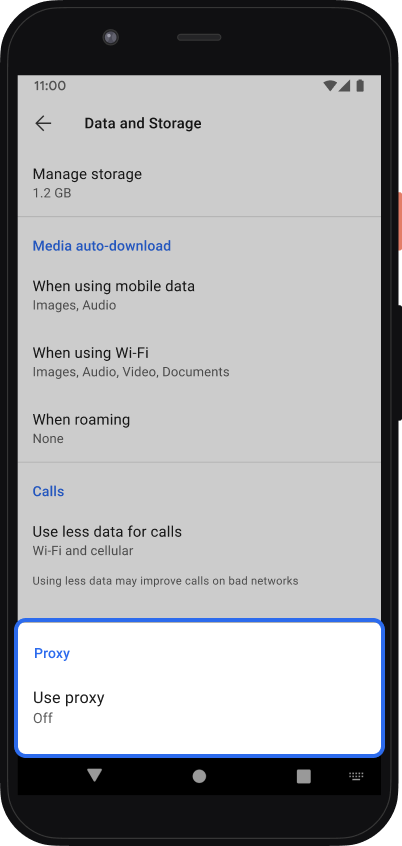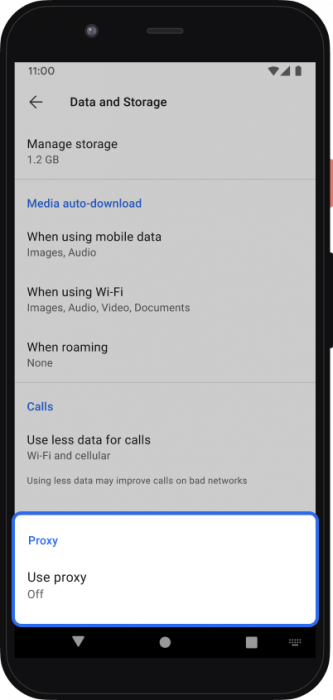 How to get a Signal proxy address?
Suggestion: Share these addresses privately whenever possible.
Conduct a web search or Twitter search, etc. for proxy links using the #IRanASignalProxy hashtag
Get a link or scan a QR code from anyone for Signal proxy
Set up a Signal proxy using a server with ports 80 and 443 available and a domain name (or subdomain) that points to the server's IP address.
You can read more about the steps involved here.
Use The Best Signal Features To Become A Power User
These were some of the cool Signal tips and tricks you can use to improve your experience on this privacy-focused messaging platform. So do try all of these best and hidden Signal features and let me know which one you liked the best. In case I missed something, feel free to reach out. Meanwhile, I will be updating this list for more awesome tricks, so bookmark this page and do visit later.