Setting up a new iPhone can quickly turn into a nightmare since a lot of third-party apps don't support the transfer of data.
But, there is a piece of good news for Signal Messenger users as they can now easily transfer their encrypted messages from an old iPhone to a new one by following the below-mentioned steps.
How To Transfer Signal Messages From An Old iPhone?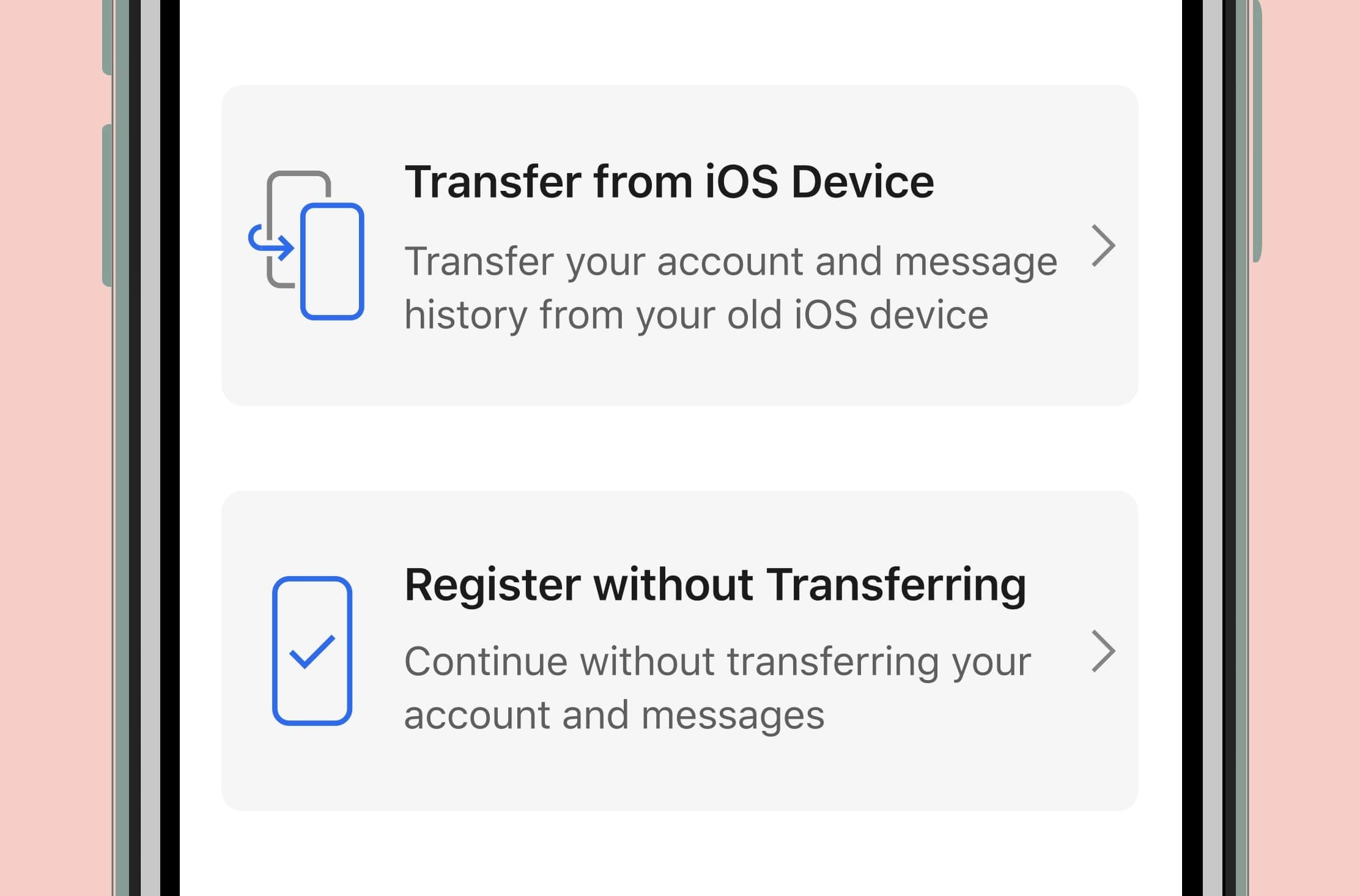 Download the Signal messenger app on your new iPhone
Set up your account with your mobile number verification
Now choose the option "Transfer from iOS device"
A pop-up will appear on your old device asking for permission to transfer files.
Confirm whether or not you want to start the transfer process.
Now scan the QR code on the new iPhone screen with the old iPhone and let the transfer process complete.
All your messages will be successfully transferred from your old iOS device to the new one.
The Singal Transfer feature can also be used to transfer data from an old iPhone to an iPad.
The Android version of Signal Messenger already has a built-in backup feature to transfer account information and files between two devices. But, in the case of iOS, things were different and it needed a more secure way.
"As with every new Signal feature, the process is end-to-end encrypted and designed to protect your privacy." Signal wrote in a blog post.
With the new feature, it will be the first time iOS users can transfer their accounts from one iOS device to another without losing their data.
Other improvements and new features are also expected for both Android and iOS versions of Signal Messenger shortly.