There are several secure and encrypted messaging apps available for different platforms. However, all of them suffer from a common privacy problem — they need phone numbers to work. 'Session' is a new open-source messenger app that addresses this issue and doesn't require your phone number to work.
Session is technically a fork of another quite popular private messenger Signal. It is available for Android, iOS as well as PC.
Session: A true private messaging app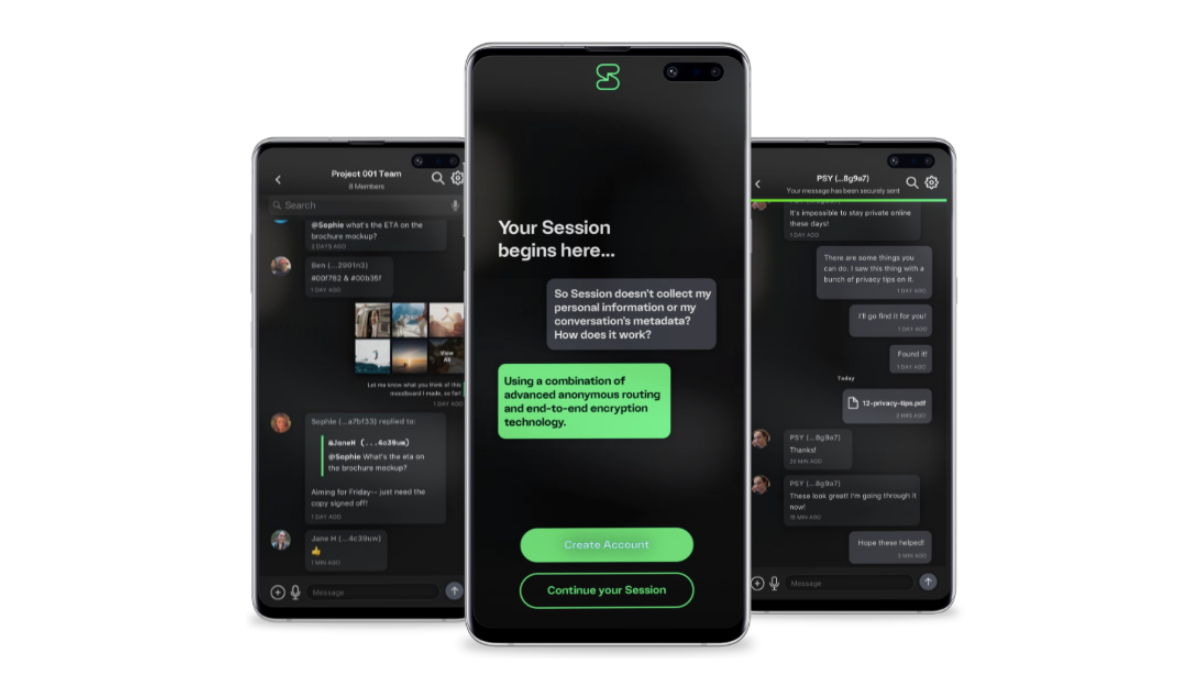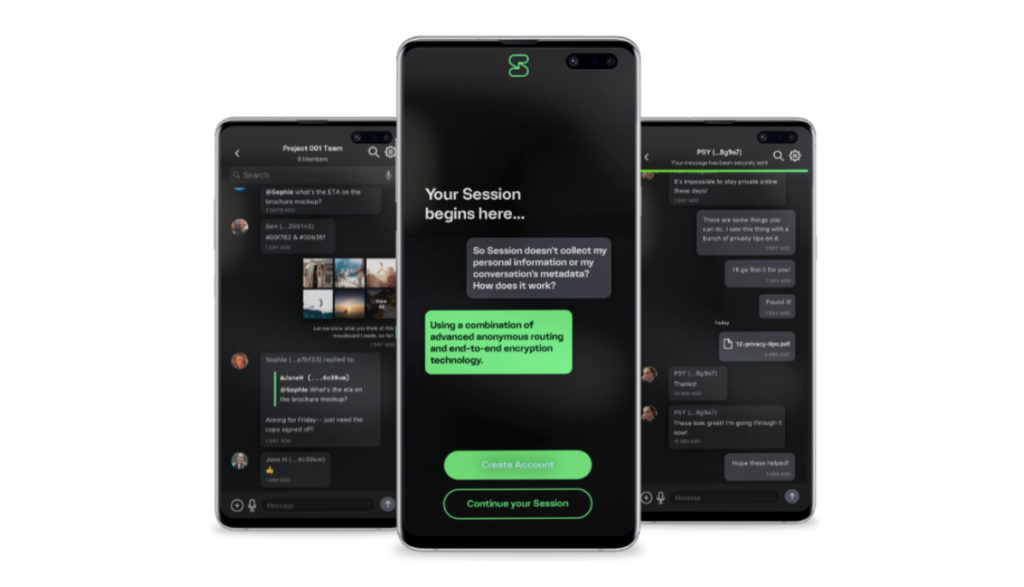 Session is an end-to-end encrypted messenger that doesn't collect sensitive metadata and is designed for people who need privacy and hate surveillance. Created by Loki Foundation, the open-source messaging app offers various privacy features such as:
No telephone number required
Since Session doesn't ask for your phone number, it simply asks you to "Create Account" where it generates a random but unique Session ID, which would look something like this: 056779045af9a8bfvhe4f5a8138fd5c….
You can share this Session ID with the contact you want to add. Alternatively, you can use QR Codes for the same.
Open source messenger app
Session's code is fully open-source, and anyone can view, audit, and contribute to its code on GitHub.
No data breaches
This private messenger doesn't collect any data, so there's nothing to leak.
Decentralized messenger that uses blockchain
Session messenger utilizes blockchain at its core, dubbed the Loki blockchain, and it doesn't just have full nodes or master nodes — it has Service Nodes. To prevent abuse of Service Nodes via malicious actions like Sybil attack, Session has various safety measures in place.
Onion routing network to leave no footprint
In addition to validating new blocks and storing the blockchain, Loki Service nodes also route Session messages securely from person to person. Session's onion routing technology limits the information to an individual Service Node, making it impossible to figure out who's talking to whom.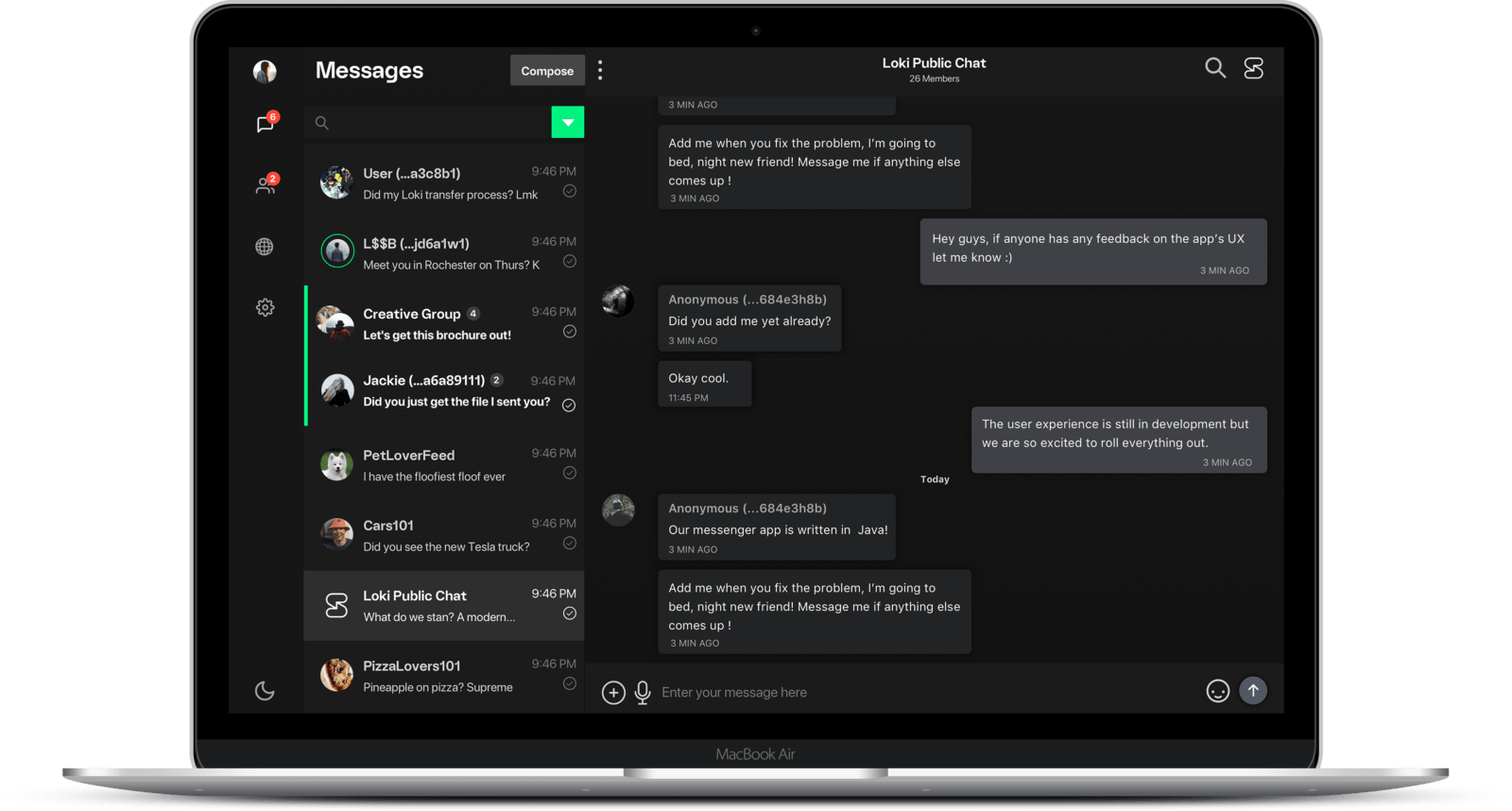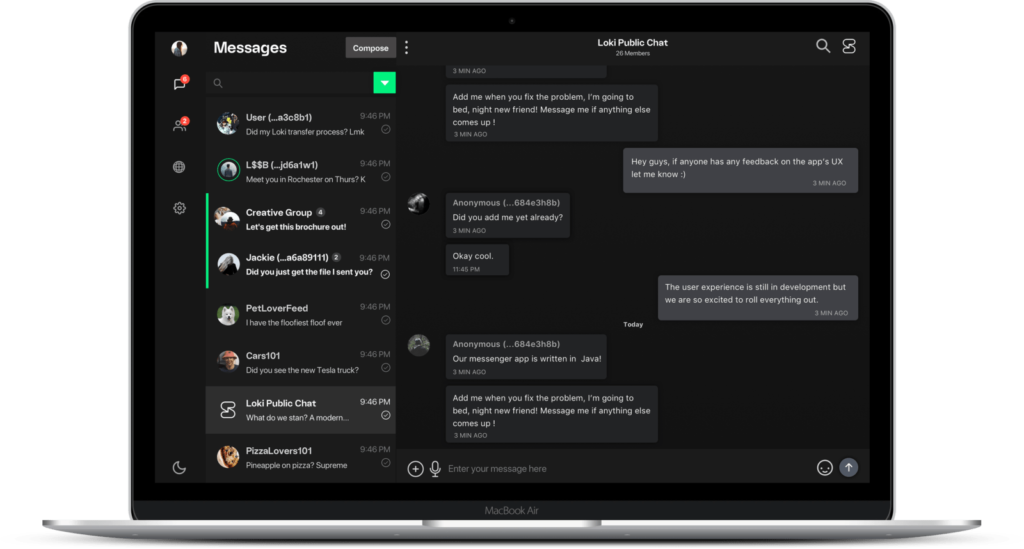 Transfer Sessions
Chat backups in Sessions can be made in two different ways. Either you create a local backup (protected by a passphrase, just like Signal). Or you can rely on your chat partners and download the chat logs from them after restoring your session.
Censorship resistant
With no central point of failure, it's harder to shut down Session in countries that have harsh censorship laws.
Other essential privacy options
Session also offers essential privacy-focused features that are present in other popular messaging apps like Whatsapp, Telegram, or Signal:
Message TTL: Lets you decide how long a message exists before the recipient sees it
Read Receipts: Informs you and others when or if your message has been read
Apart from these, you get all the usual options for group chats, voice messages, and sending files as attachments.
Session messenger still has some scope of improvement, but overall I'd say this app is worth trying for every privacy-focused user.