FuboTV is an American-based OTT service currently booming in a restricted market. Moreover, the platform is famous for its extensive sports coverage. In simple words, it is truly heaven for sports lovers. With its wide range of features and affordable prices, it's ruling the streaming industry with other giants.
Now that we have the perfect platform, we'll also need a big screen to watch our favorite matches. However, the rising prices of smart TVs make them out of our budget. That's where Google's Chromecast comes into the picture. The portable device can turn your ordinary screen into the latest TV.
Today, we'll guide you to achieve the ultimate combination of FuboTV and Chromecast. As you know, Chromecast casts your device to a bigger screen. Subsequently, we'll also cover how to use your mobile or desktop to complete the procedure. Keeping all that in mind, let's get started down below.
Steps to watch FuboTV using Chromecast
Using Mobile
1. Insert your "Chromecast" device into the monitor or TV.
2. Connect your Chromecast and mobile to the same WiFi network.
3. Open the FuboTV app and log in with your credentials.
4. Now tap the "Cast" icon in the top right corner next to the search bar.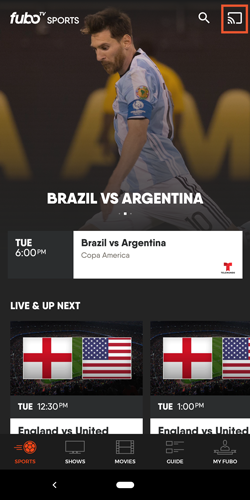 5. Choose your device and wait for a few seconds.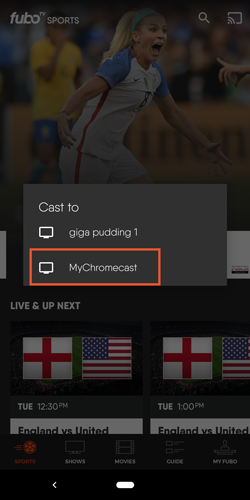 6. Finally, select the show you want to watch, and it'll automatically cast on your other device.
(Note: Press the "Cast" icon again to stop streaming.)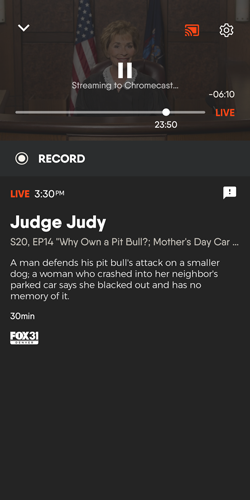 Using a desktop or laptop
1. Connect the Chromecast device to a bigger screen and switch it to the same WiFi network as your desktop or laptop.
2. Open your desktop browser and tap on the three dots in the top right corner.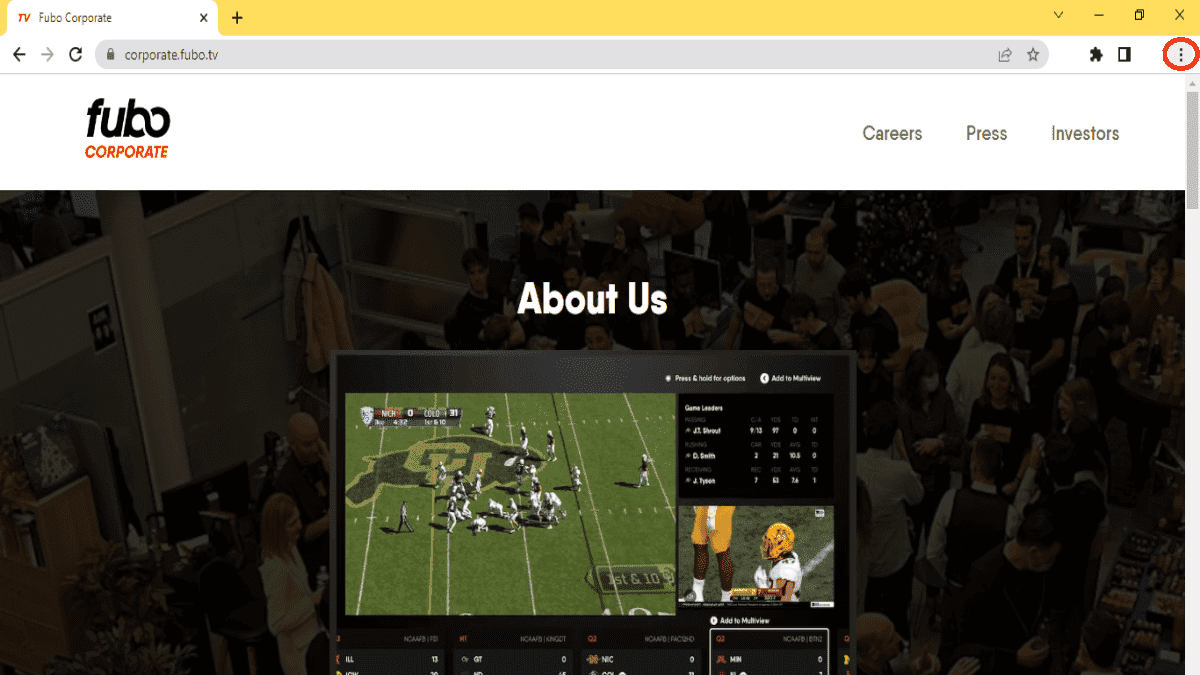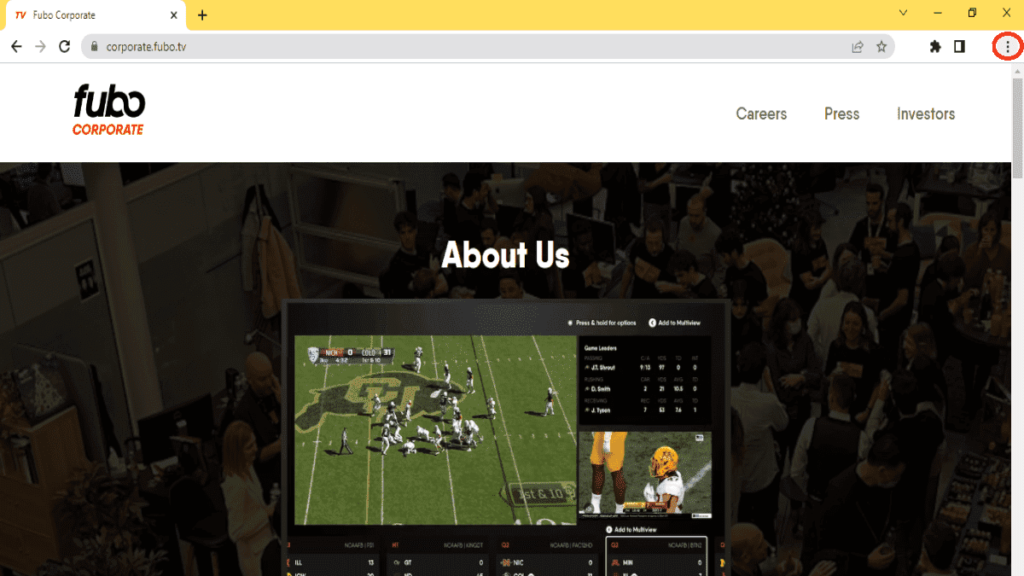 3. Select "Cast" below the "Print" command on the pop-up taskbar.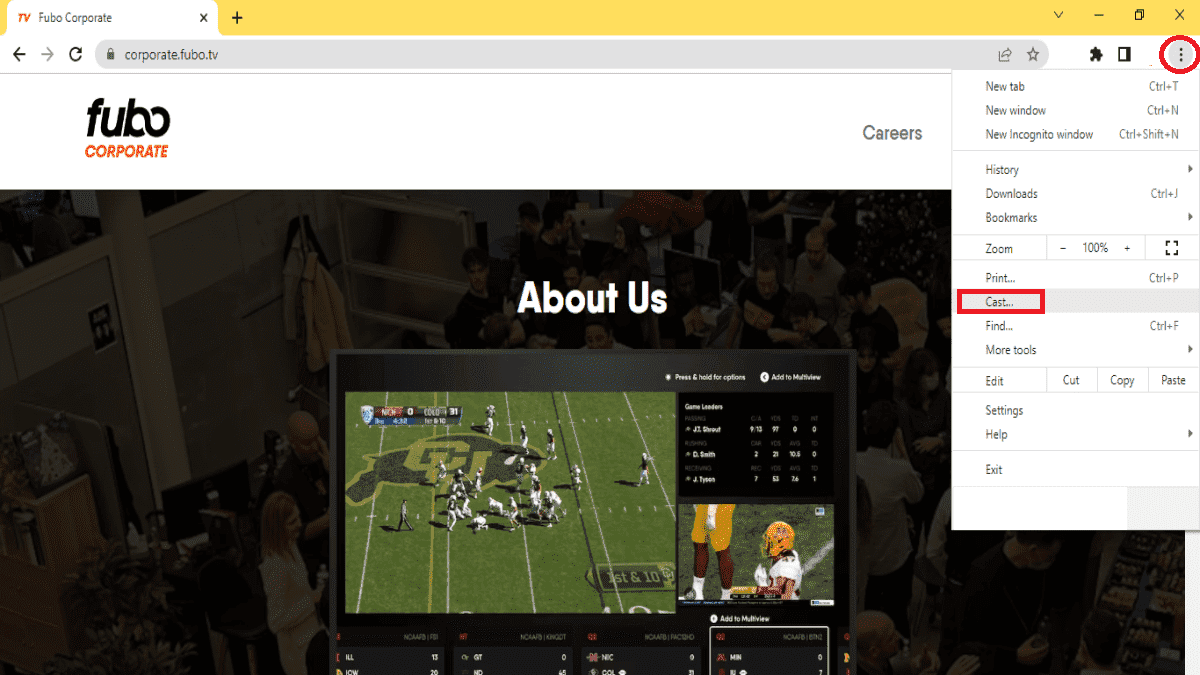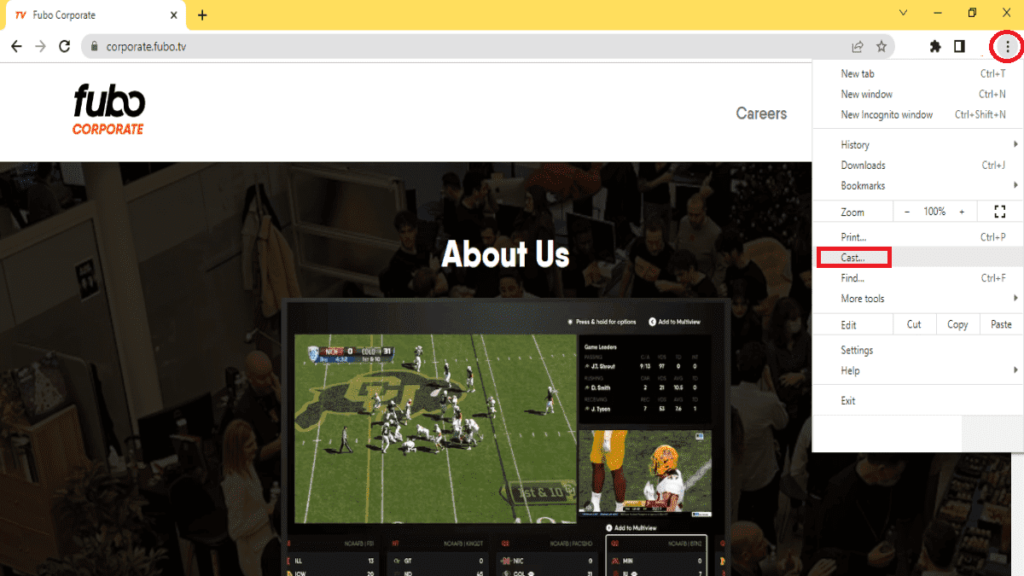 4. Choose the device you want to cast to and wait for a few seconds.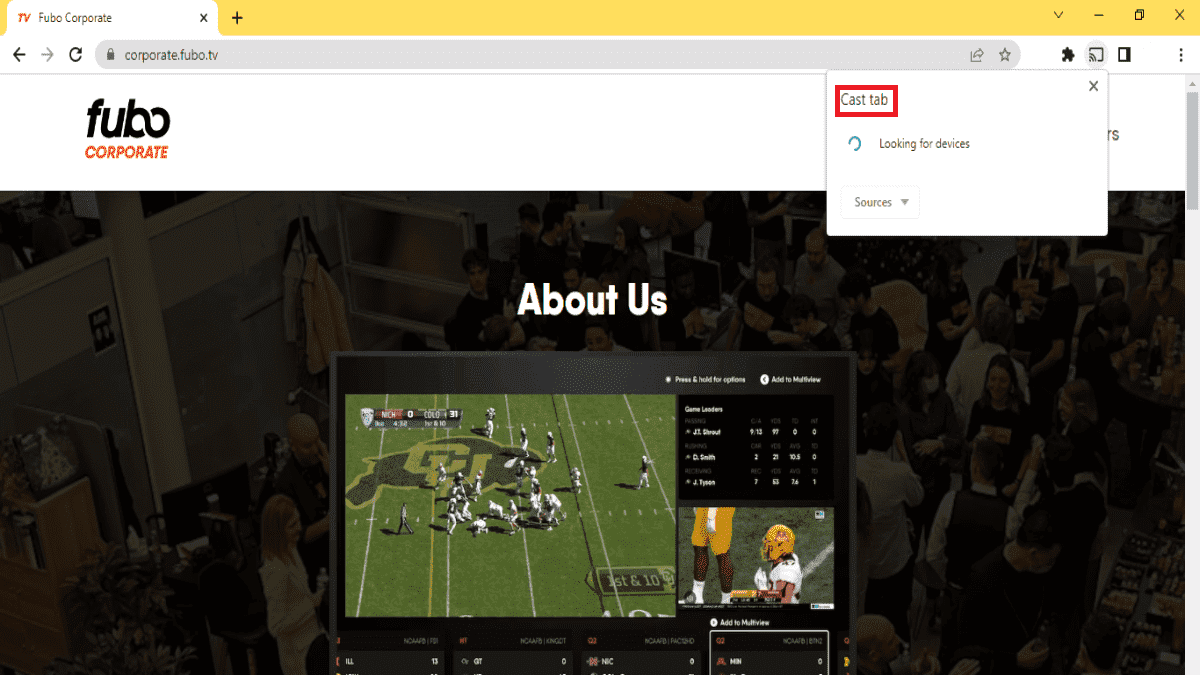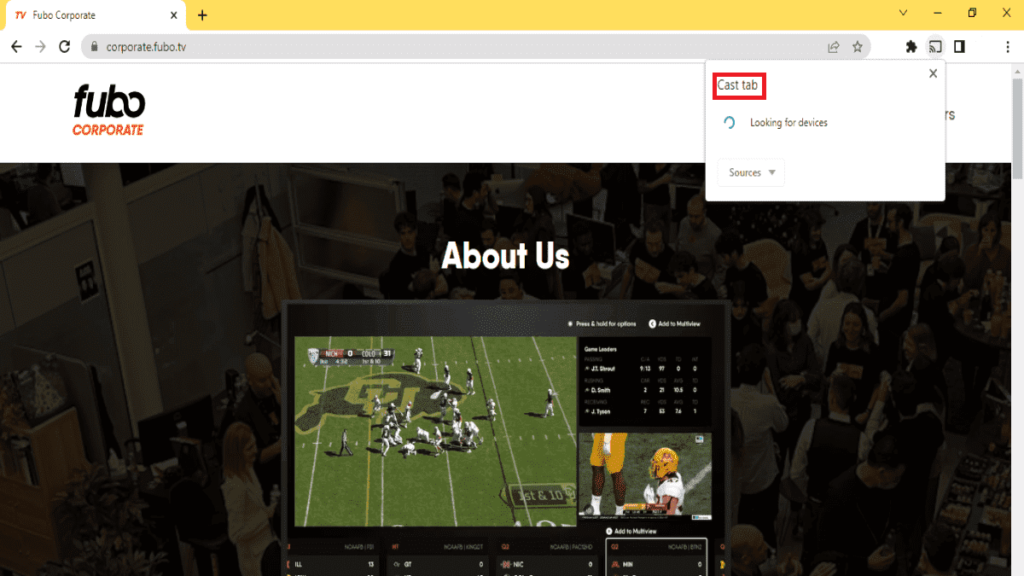 5. Now open Fubo.TV on your browser and sign in with your credentials.
6. Finally, play any title, and it'll automatically cast on the bigger screen.
Is Chromecast helpful? What are the other alternatives?
Chromecast is undoubtedly a revolutionary invention in the streaming industry. This incredible device can turn your ordinary TV into a smart one. Moreover, the simple idea has saved us thousands of bucks and given us the freedom to enjoy our favorite games, movies, and TV shows on a bigger screen.
While it seems irreplaceable, many devices can change the Google Chromecast, including the Amazon Fire TV stick, Roku streaming stick+, Apple TV 4K, Samsung AllShare Cast, Xfinity Flex, TiVo Stream 4K, etc. All these devices are affordable and available in all price ranges. Speaking of prices, FuboTV has attractive plans and deals on the platform. If you want to know more about them, then head over to this page.
We hope you now have a better understanding of how to use Chromecast to watch FuboTV. The sports streaming app works really well with the device and offers a premium experience. That's all we have for this article. Feel free to share your thoughts in the comments section below.