Being a sports fan in today's era is a big crime. Why? You ask. In this hectic schedule, we can't take time to watch our games. However, some platforms provide a recording feature that lets us enjoy the game afterward. However, sometimes we forget to hit that record button and miss the match.
Well, we're lucky to be born in the same era where innovative organizations like FuboTV exist. They are always here as our knights in shining armor. FuboTV is perfect for sports fans and has features, including multiview, fan view, recording, etc., according to their needs. One such feature is Lookback.
Today we'll be introducing this epic feature which will help you not to miss any game, episode, or film in the future. Before getting started, check out our streaming guide at FuboTV's recording facility. It will guide you through recording and deleting any program on the platform in a few seconds. Keeping all that in mind, let's shift our focus back to our topic.
What is FuboTV's Lookback feature?
As the name entails, the lookback feature allows users to access previous programs, including shows, movies, network screens, and sports events. It is an on-demand feature that lets you go back in time and watch the earlier aired titles. Moreover, it allows users to access programs for up to 72 hours after their original time.
This feature will not let you miss any games and will save a lot of space in your recording storage. Moreover, this feature can be used on all compatible devices, including Xbox One, Smart TVs, Hisense, etc. That said, let's see how to enable this function in the next section of this article.
Steps to enable FuboTV's Lookback feature
As discussed earlier, this facility is available on all devices, but the steps are similar for them. Check out these simple steps below:
1. Select the "Sports" icon at the top of the screen.
2. Now scroll down to the sports programming section.
3. Choose your sports from the taskbar at the top and find your event in the section.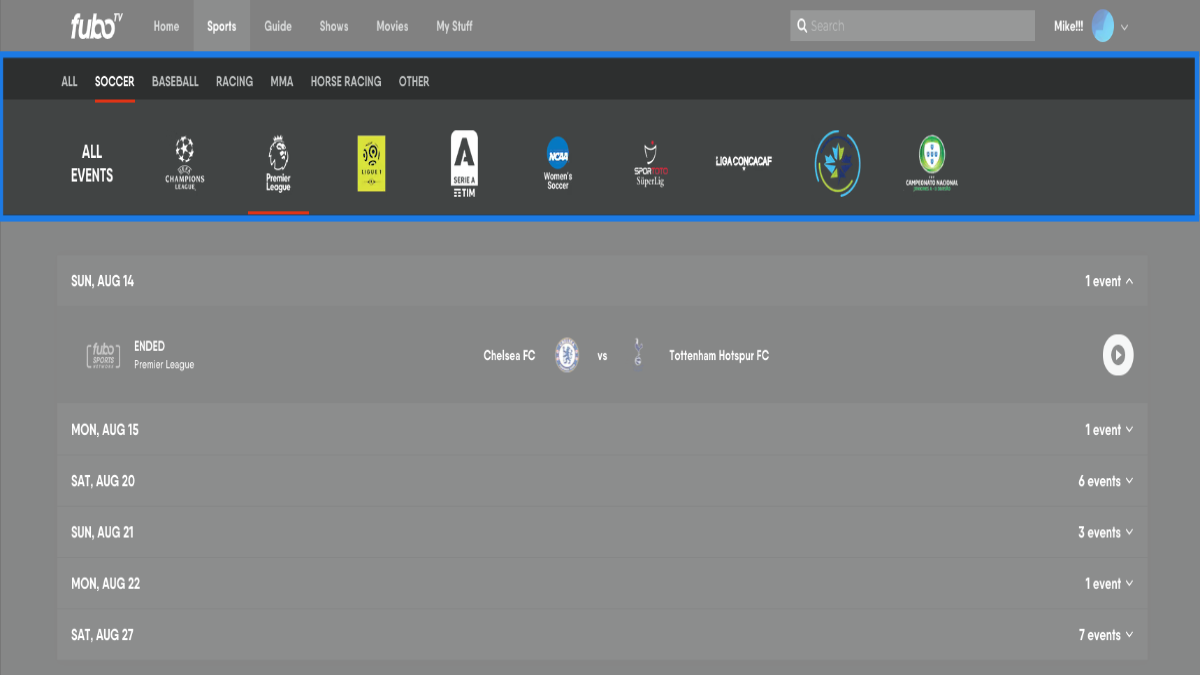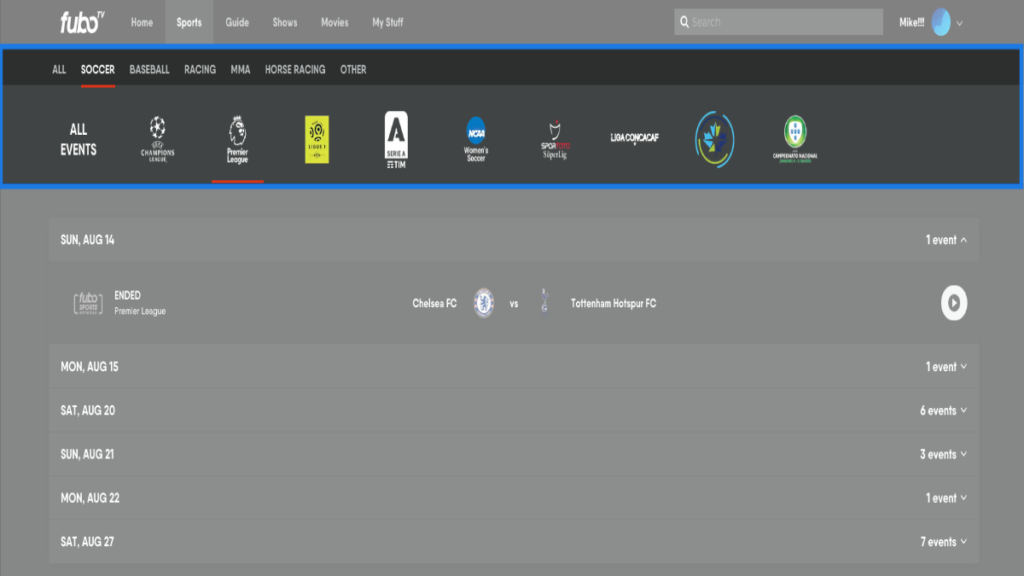 4. Navigate to the calendar icon in the top right corner and select an earlier date.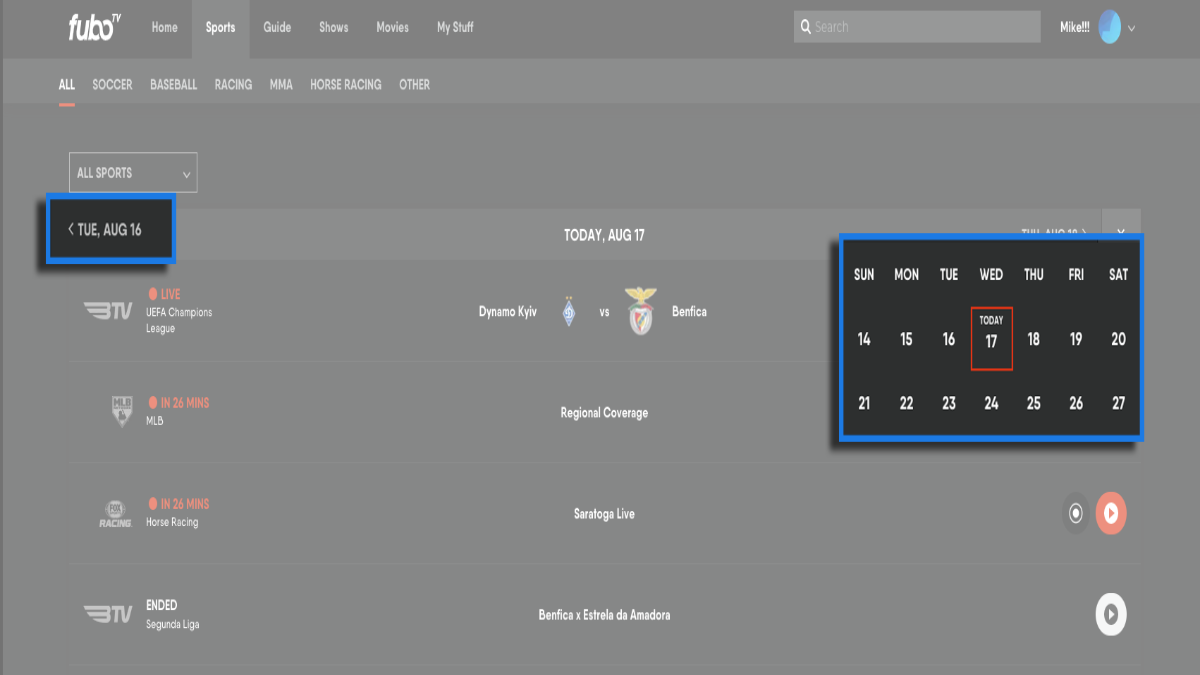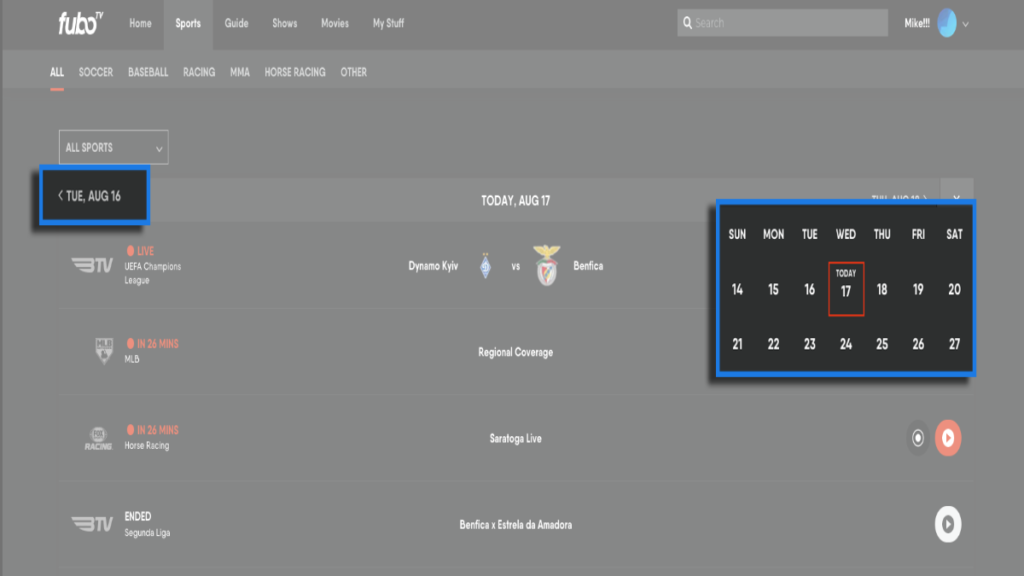 5. Finally, select the previously aired event and enjoy your game.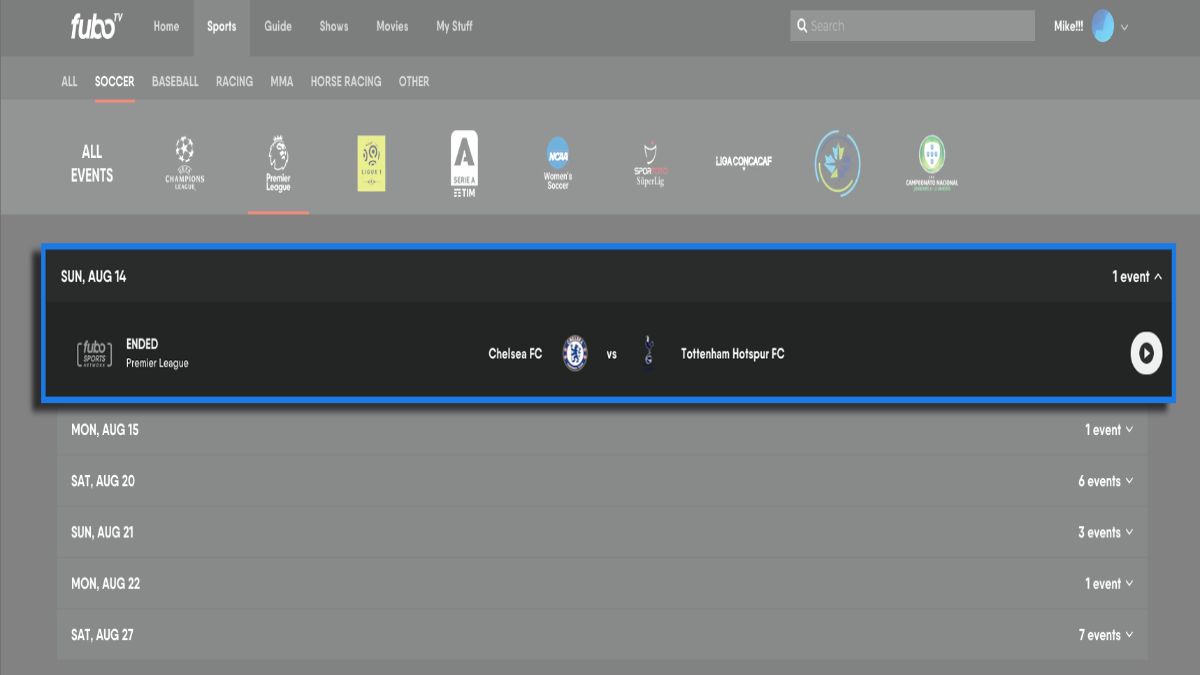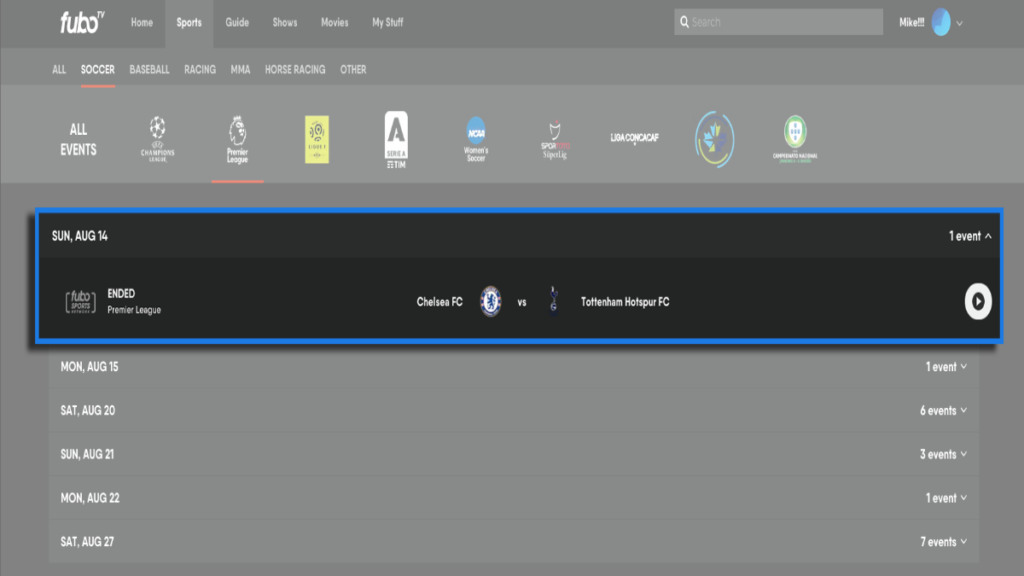 Note: You can follow the same steps for other programs like news, shows, and films.
Pros & Cons of the Lookback feature
Pros
It is compatible with all devices.
This is applicable to all types of programs available on the platform.
Users will save a lot of recording storage.
It does not come at an additional cost.
Cons
Programs do not remain after 72 hours.
FuboTV always proves itself to emerge as one of the top streaming giants due to such innovative features. With more than 200 channels, the platform is exponentially attracting subscribers. Moreover, they are also planning to start their original shows. It is safe to state that FuboTV is looking to surpass all its competitors in the future.
That's all we have for this article. What other features do you want us to explore? Let us know your thoughts in the comments section.