When it comes to sports live TV internet services, no one even comes close to FuboTV. The platform has outperformed all its competitors in this sector. Its journey began in 2015 and is continuously thriving towards a brighter future. Moreover, there are multiple reasons behind the giant's success, including lower prices, better video quality, a wide variety of channels, and outstanding features.
FuboTV always tries to improve its interface by providing unique and innovative facilities. Two such miraculous features are FanView Experience and Multiview. FuboTV decided to launch them in 2021, and it's been a fan favorite ever since.
Before getting started, let's shed some light on the recording facility of this platform. A lot of new users do not know much about these features. If you want to record your favorite game in seconds, then head over to this page. With that being said, let's shift our focus back to our guide.
What is the Multiview and FanView Experience?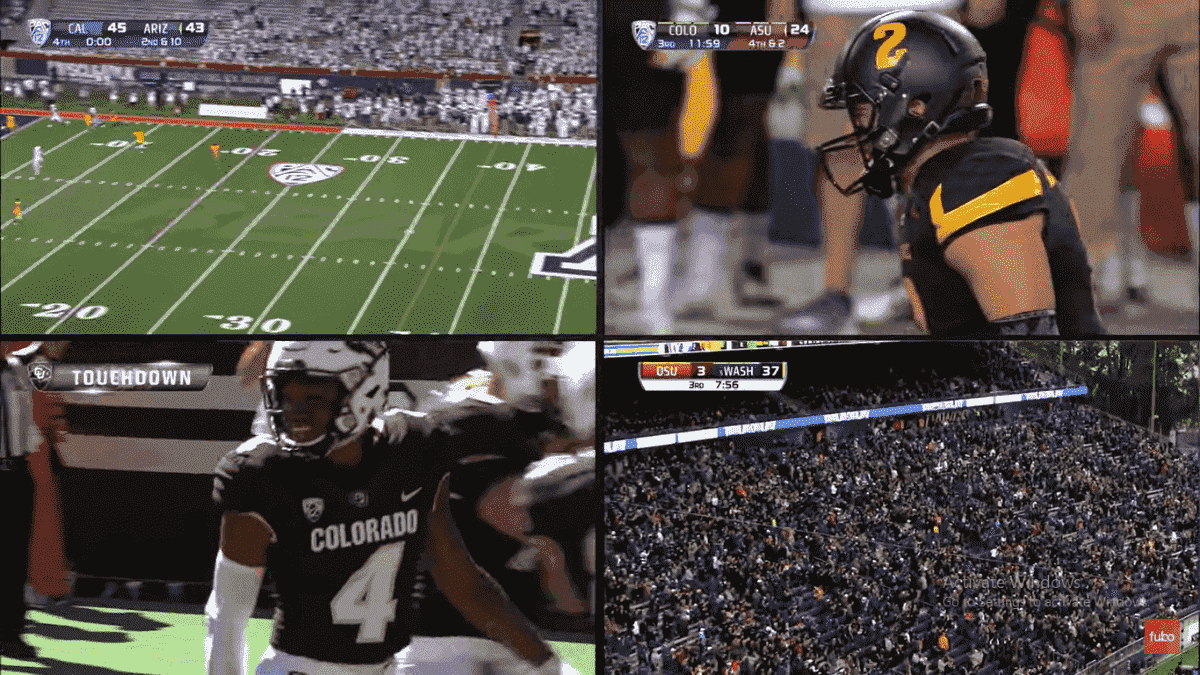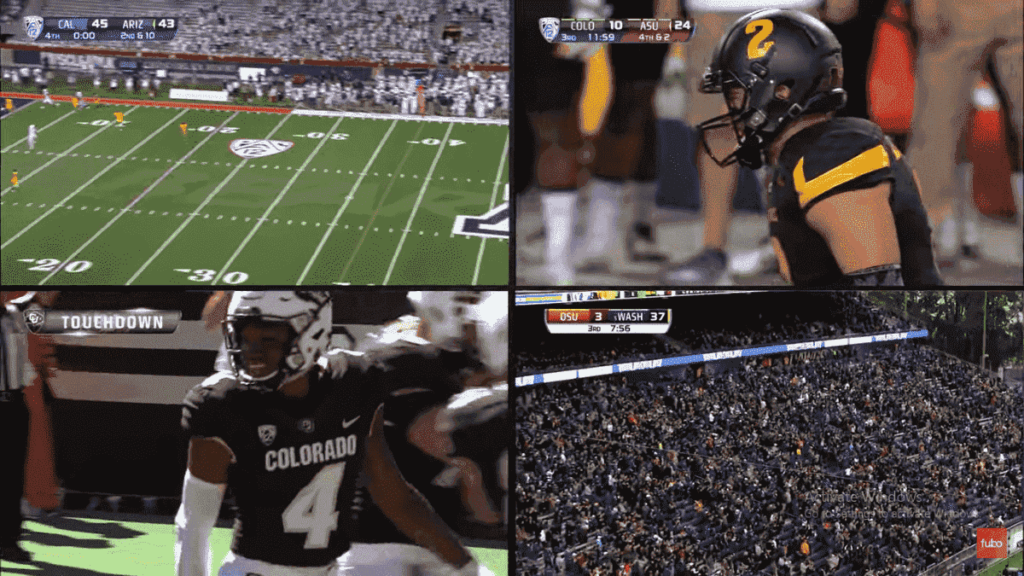 Sports fans struggle a lot of times due to the hectic match schedules of their favorite teams. Due to the lack of screens, they end up missing at least one of them. To cure this problem, the platform has introduced a Multiview feature which allows us to watch up to four live games simultaneously. Despite its flexible service, multiview is only available for Apple TV users.
On the other hand, the FanView experience gives you access to live scores and is available on all devices. This will not only improve the streaming experience but also help in understanding the importance of the game for your team. Furthermore, Apple TV users can take advantage of the two features simultaneously.
Subsequently, the users will have two live matches and their scorecards on the same screen. Keeping all that in mind, let's see one by one how to enable these features in the next section of this article.
Steps to use FuboTV's Multiview on Apple TV
Users can access this feature on their Apple TV in four simple steps:
1. Open the "live channel" or "game" you want to watch from the menu.
2. Now press and hold the touchpad for a few seconds to open the menu.
3. Click on "Watch In Multiview."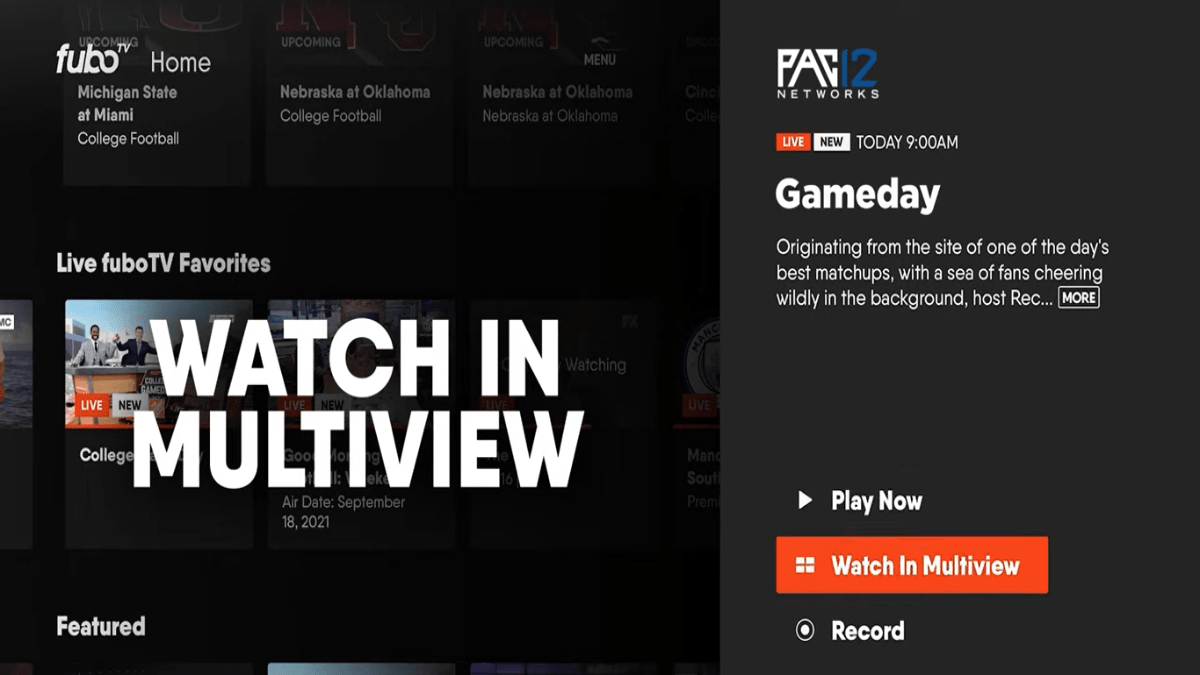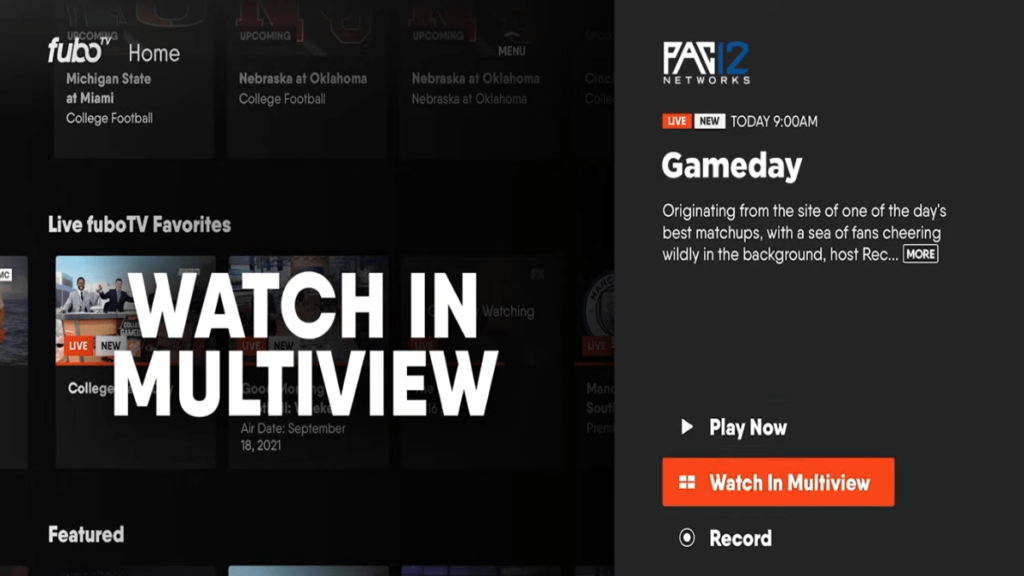 4. Swipe left or right from the remote and select the second channel to open in multiview.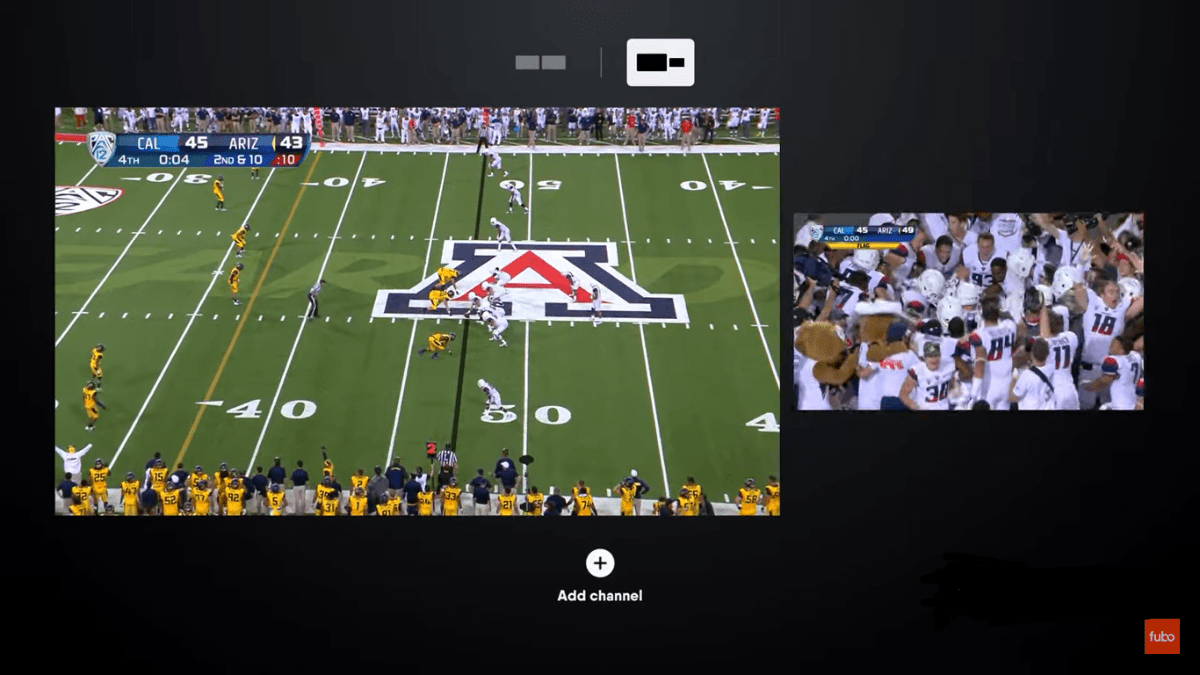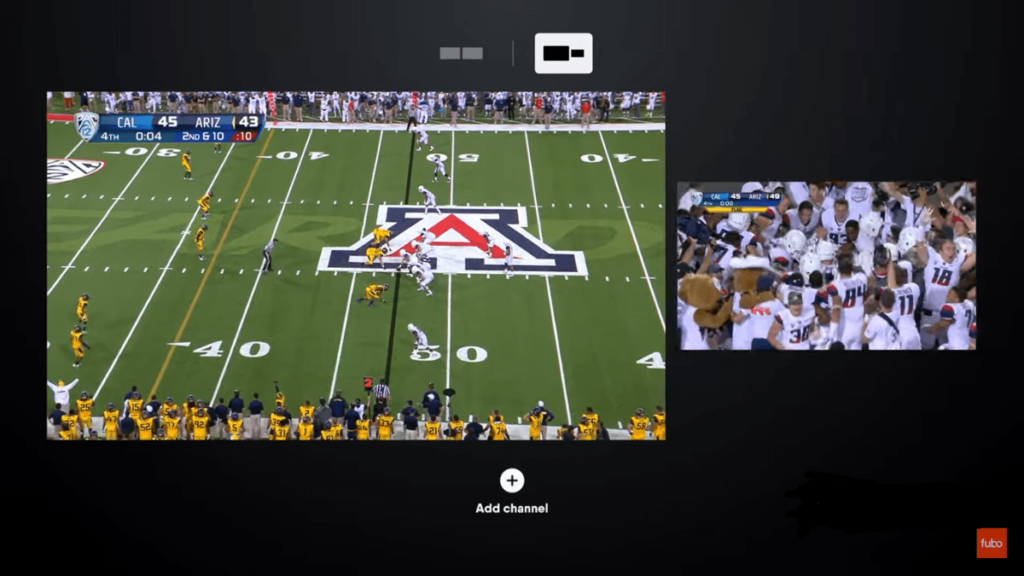 5. Finally, tap on "+" icon to add more channels.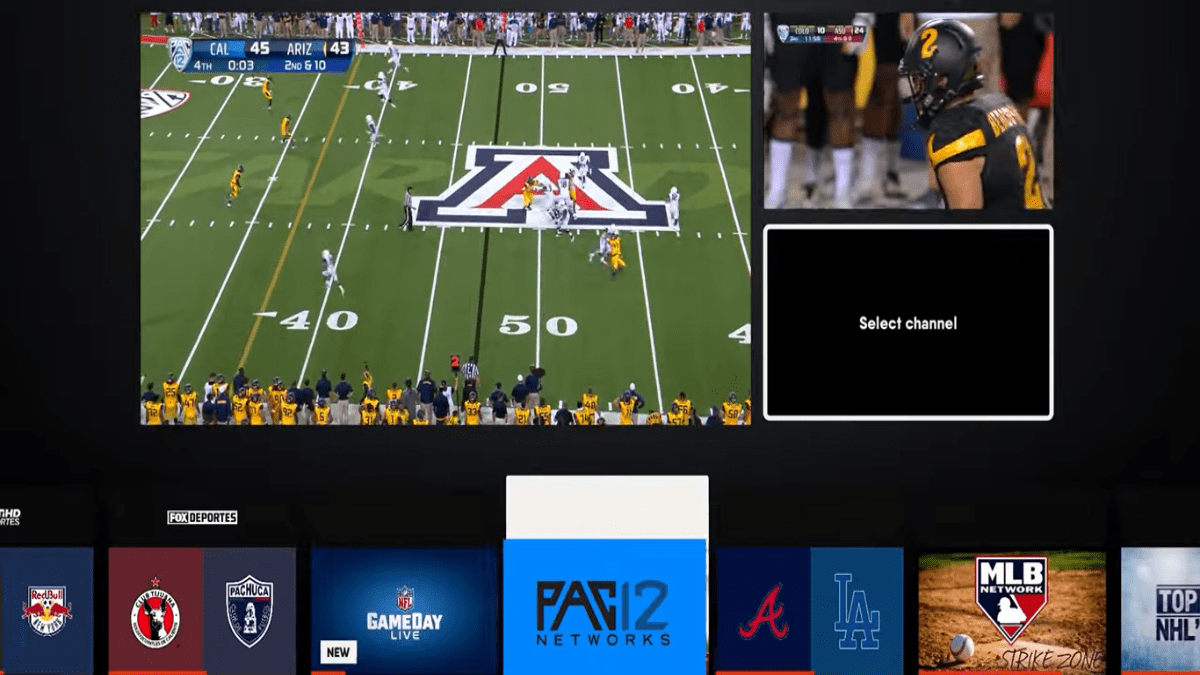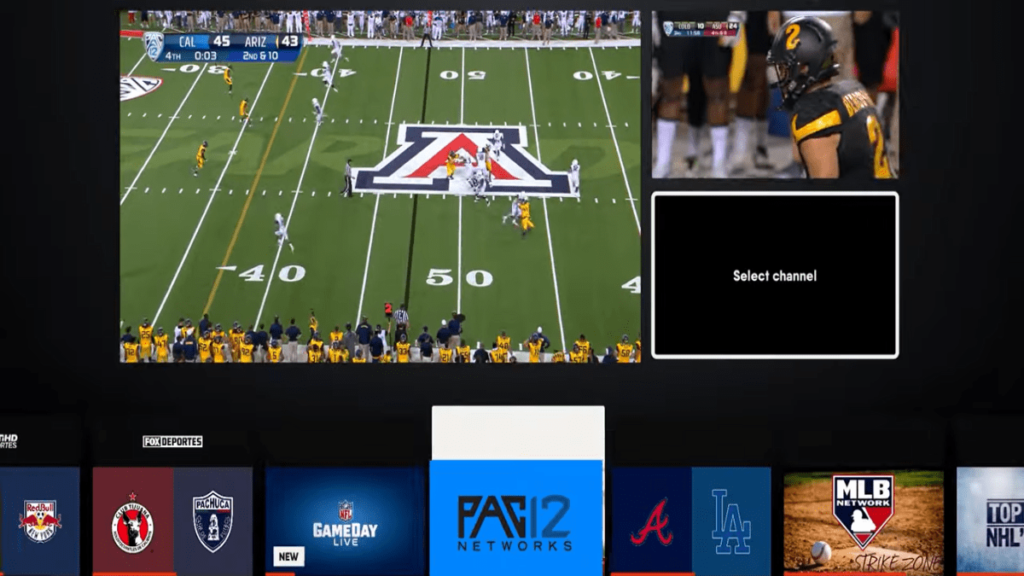 While multiview only applies to Apple TV devices, the FanView experience can be accessed on several devices. Before learning the steps to enable it, let's shed some light on the devices below.
Devices supporting FuboTV's FanView Experience feature
Amazon Fire TV
Android TV
Apple TV
Browsers
Hisense
LG TV
Roku
Samsung Smart TV
Vizio SmartCast
Xbox One
Steps to access FuboTV's FanView Experience
The good thing about this feature is that the steps to access it are almost similar for all devices. Moreover, it can be done in only five simple steps. Now let's discuss these steps down below:
1. Open "Guide" and select the game you want to watch.
2. Now press "Up" on your remote twice to open FanView.
3. Navigate to the game stats in the top right corner and go through the game stats using your remote.
4. Now check the bottom screen and use it to see other games' scores.
5. Finally, select the "Back" button on the remote to exit FanView.
How to use Multiview and FanView simultaneously on Apple TV?
FuboTV is treating customers by providing both features for simultaneous use. However, it is only helpful for Apple TV consumers. Check out these steps in the next section of this article.
1. Hover to the game you want to watch and open it on your device.
2. Now tap and hold the touchpad for a few seconds to open the menu and select widgets at the bottom.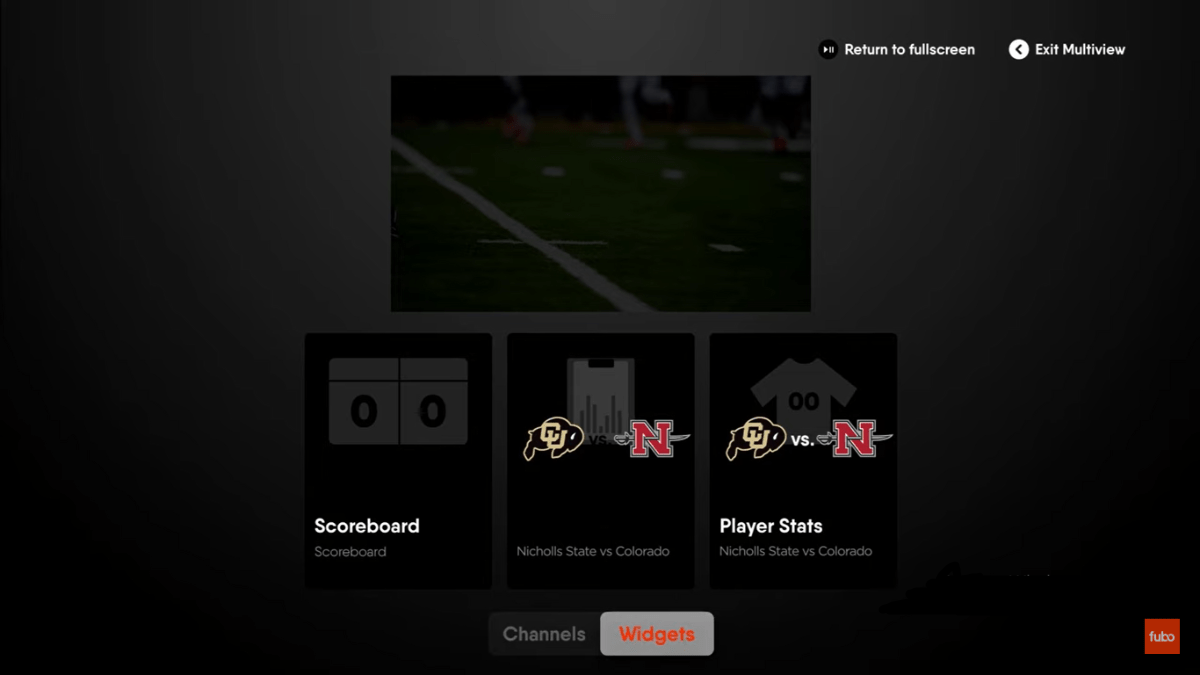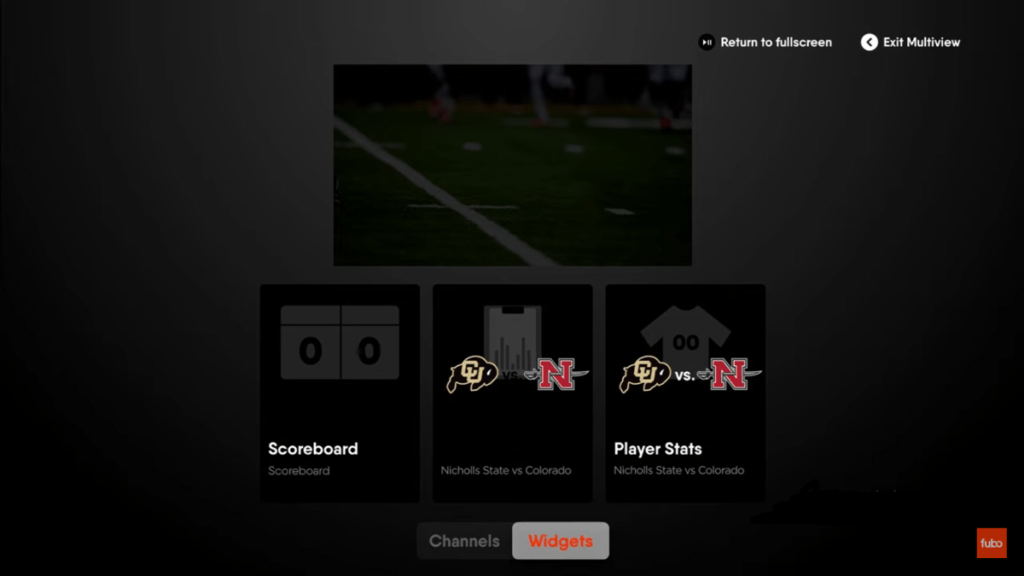 3. This will open three windows showing "Score Card," "Player Stats," and "Team Stats."
4. Select the desired option and now navigate to the other games at the bottom of the screen.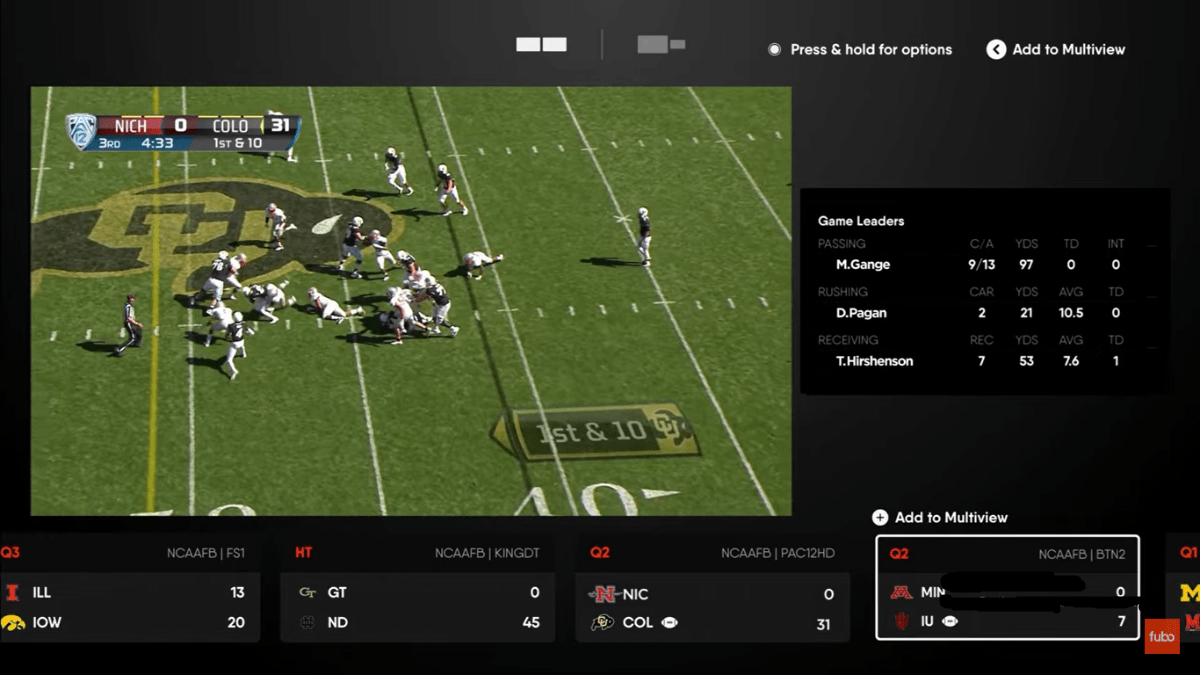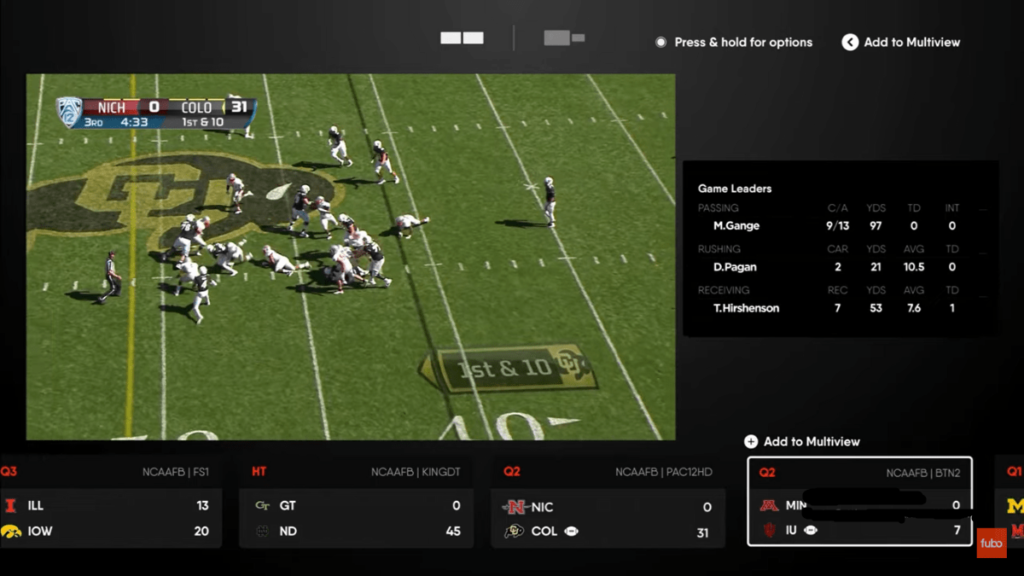 5. Finally, select the game, and it will open in multiview. Now perform the previous steps to open the second game's stats.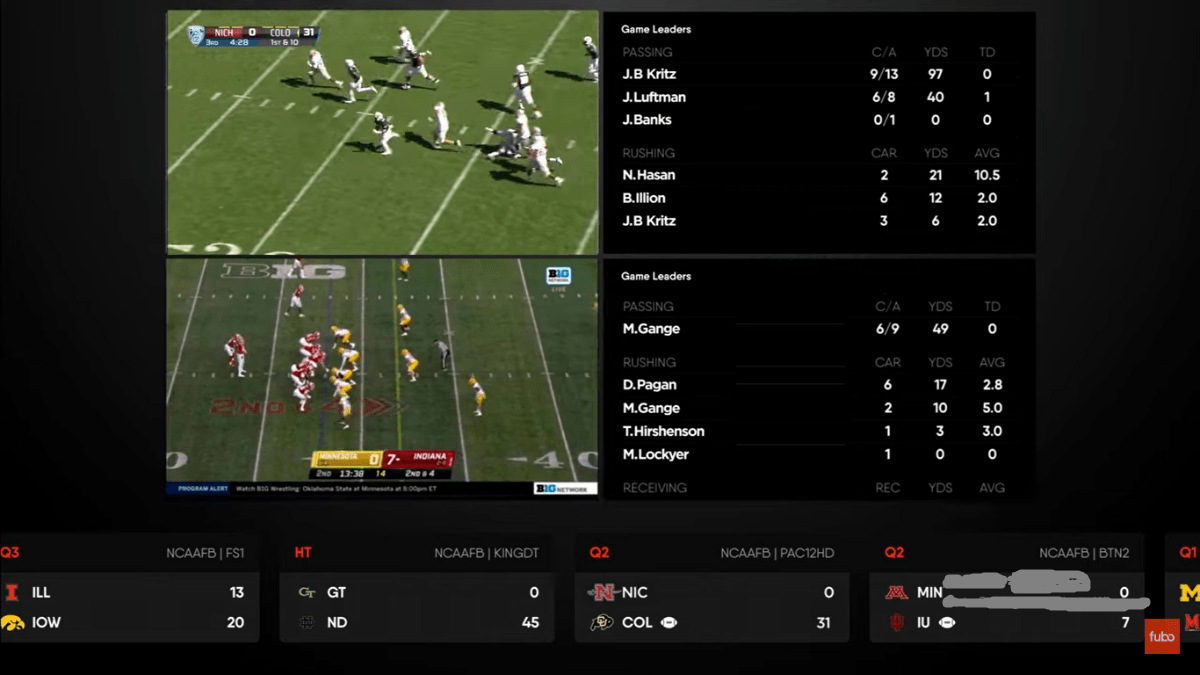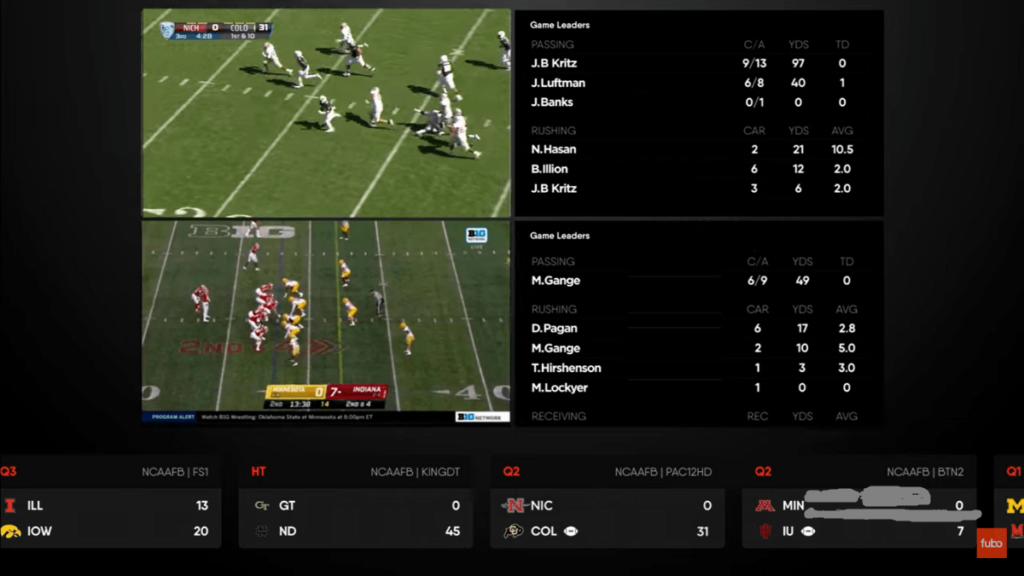 Such incredible features are the backbone of this platform. Moreover, they not only help attract new customers but also hold the present ones. The main advantage of these features is that they do not compromise your video quality. If the platform keeps upgrading the interface with such innovations, no one can stop them from being number one.
That's all we have for this article. Feel free to share your thoughts in the comments section below.