For ages, sports have been the pillar of entertainment and unity. Since the arrival of technology, the ways to watch and enjoy games have changed. From listening live radio to having an OTT platform specifically for sports fans, we have evolved a lot. With so many platforms, few have the guts to cater to sports fans. However, FuboTV thinks differently, as they have dedicated their whole platform to sports geeks like us.
The platform provides more than 200 channels and access to several domestic and international sports events. Furthermore, it also has on-demand shows from premium channels like Showtime, Starz, etc. In addition to this, the platform allows you to access six different profiles. It also has an "unlimited screen" add-on, which gives us access to use it on any number of devices.
Moreover, if you like to record shows, then FuboTV has this feature too. However, the new platform users struggle to initiate and delete the recording. So today, we'll address all the issues about this feature and give you simple solutions in this guide. With that being said, let's get started in the next section of this article.
Steps to record titles on FuboTV
FuboTV allows us to record the current airing program and schedule the recording for an upcoming program. Moreover, we access the platform using several devices, including iPhones, Android TVs & mobiles, Xbox, etc. However, irrespective of your device, the steps to filming on FuboTV are similar. So let's have a look at them down below:
1. Go to the search bar on the home page and type the show you want to record. Now select the magnifying glass icon and wait for a few seconds.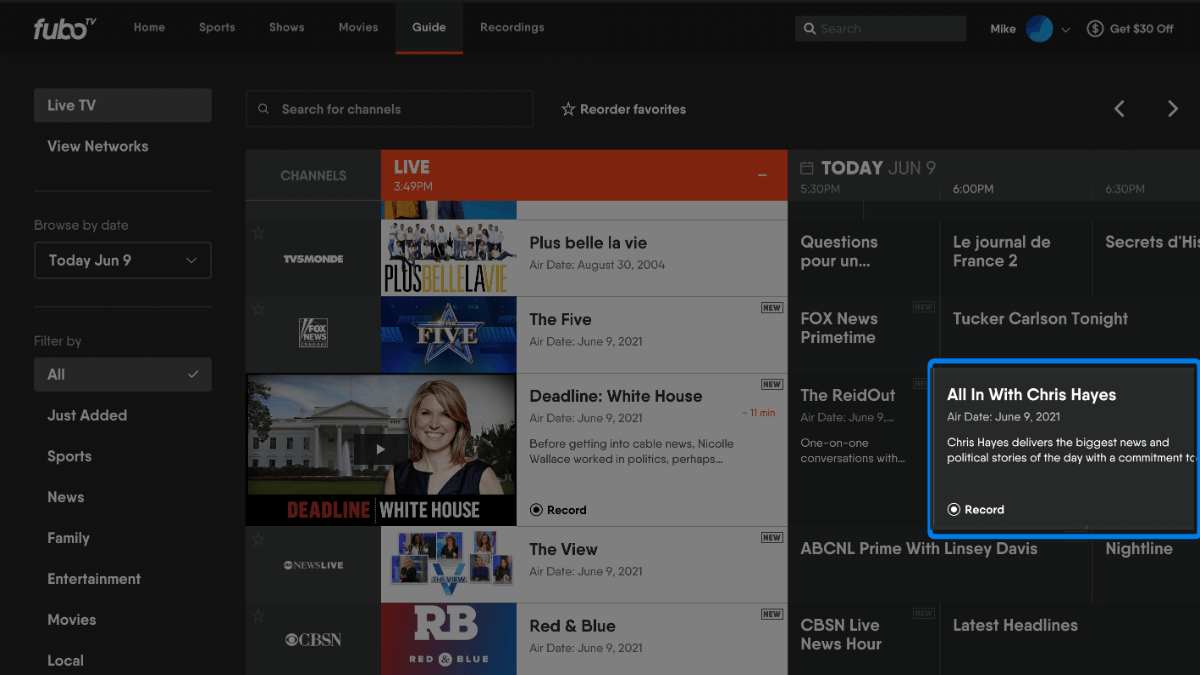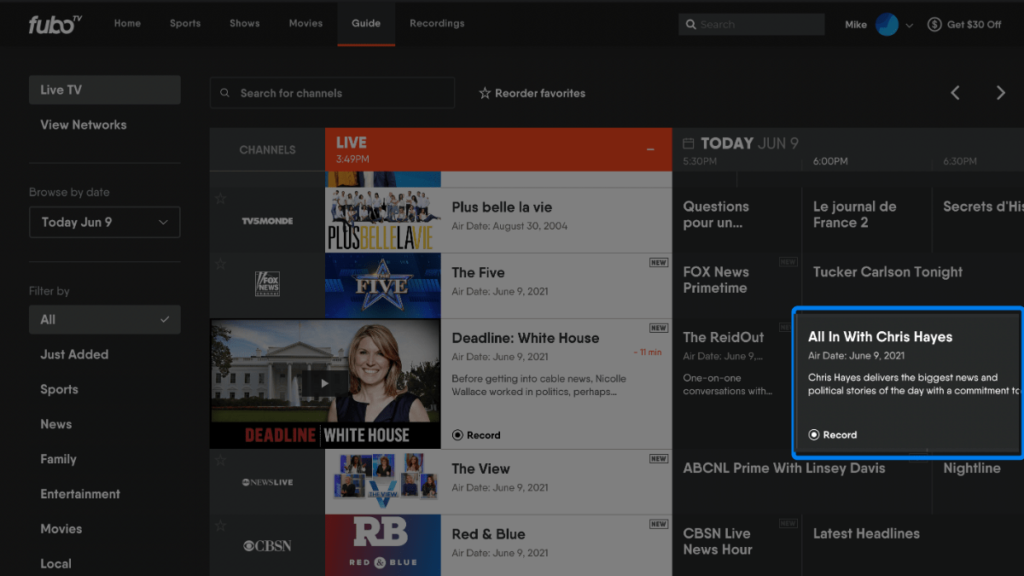 2. Select the series and click on the "Record Button."
3. After that, the "Schedule Recording" icon will appear. Fill out the required settings.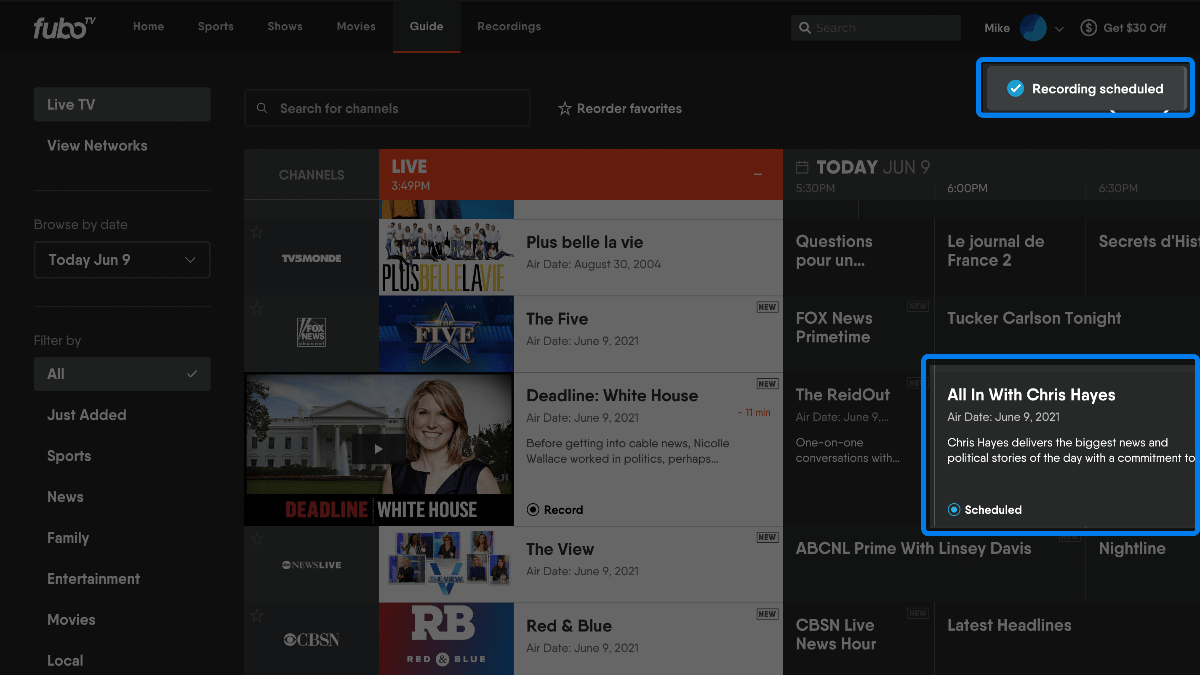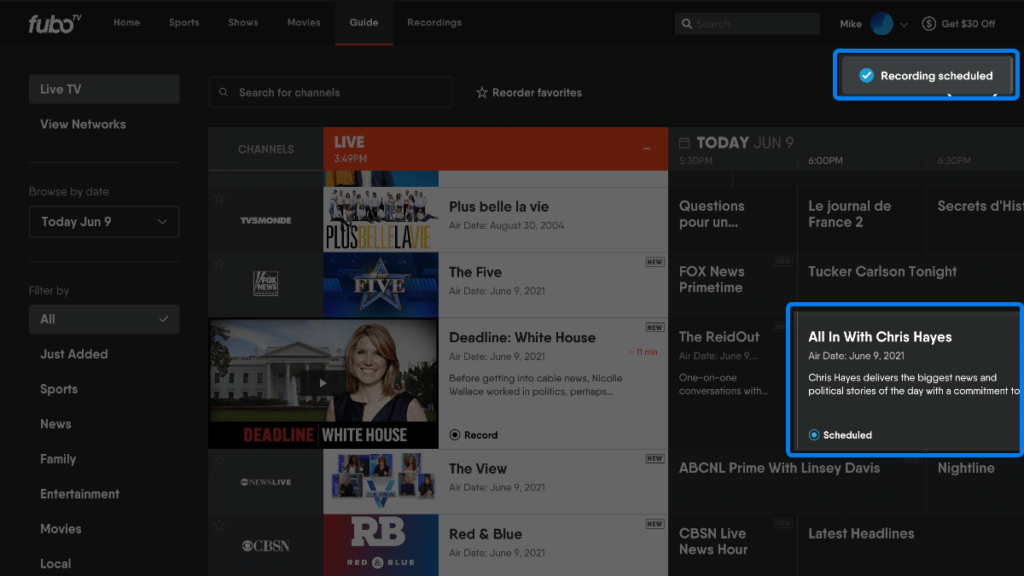 4. Select "Confirm" to save your changes, and you're done.
Can you delete recordings on FuboTV?
With limited storage, we can't keep all the recordings forever. Moreover, users can delete the recordings in less than a minute using five simple steps:
1. Select the "Recording" button on the home page.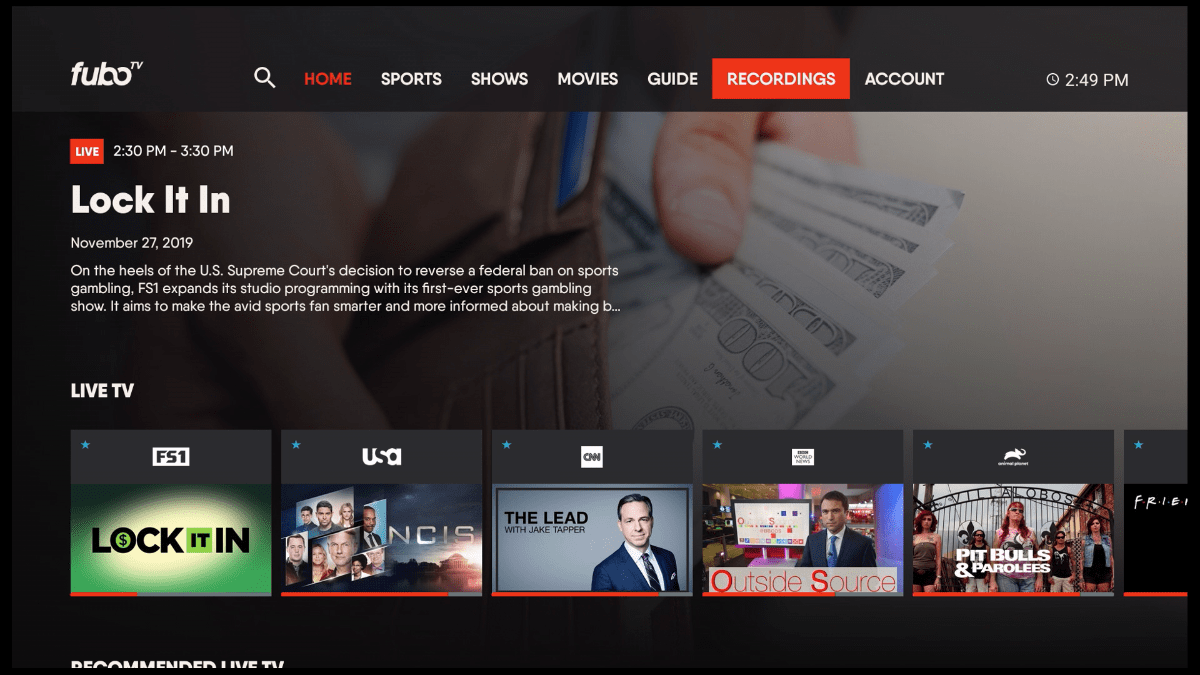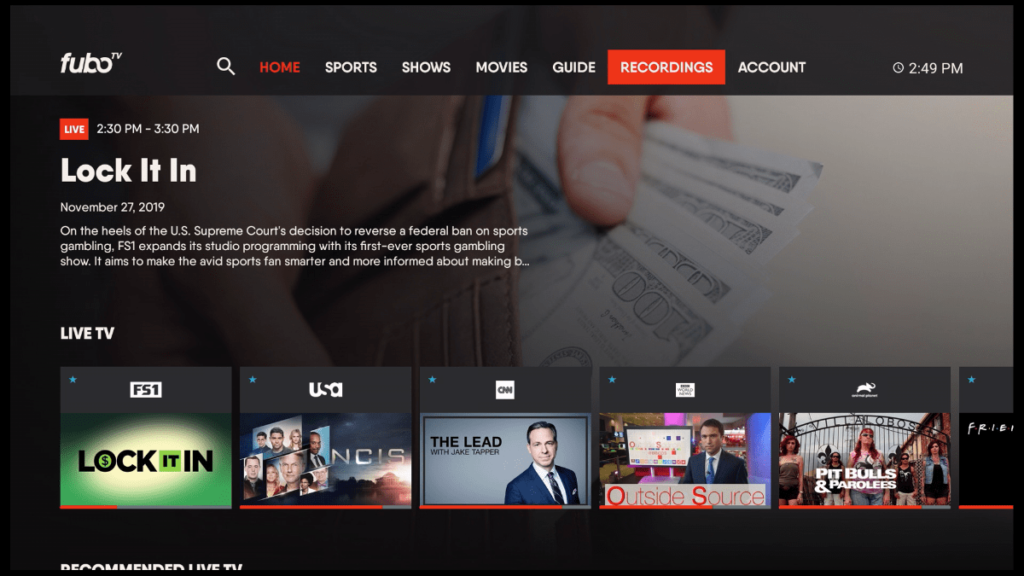 2. Select the recording folder you want to delete.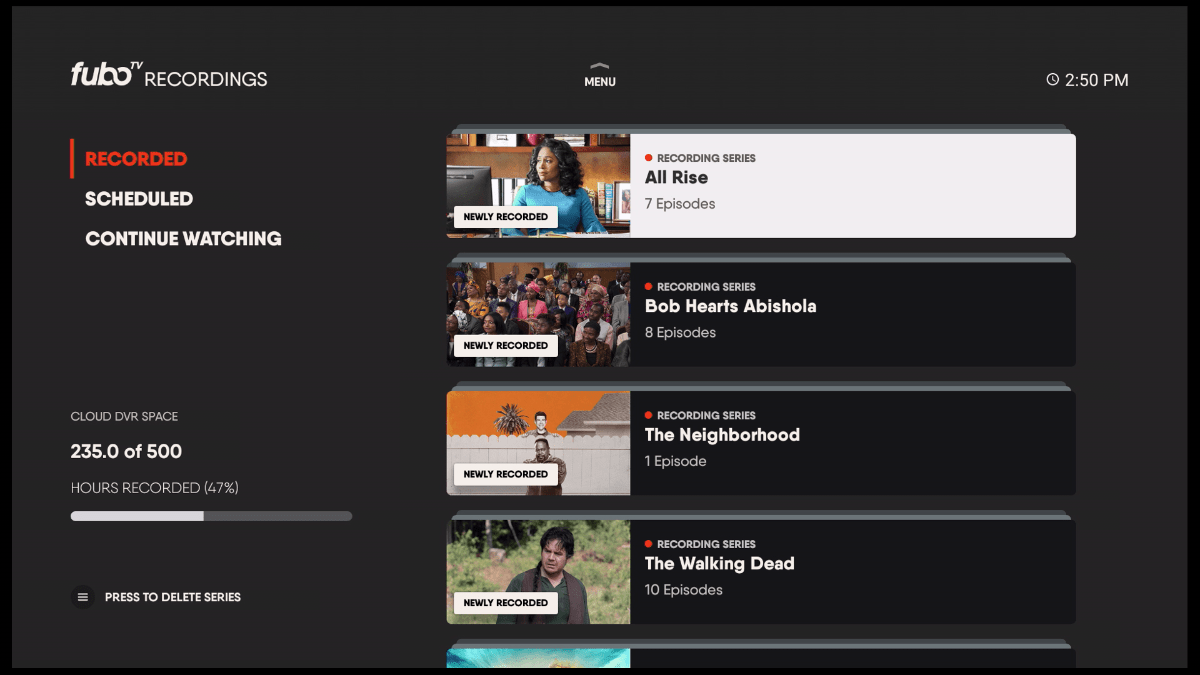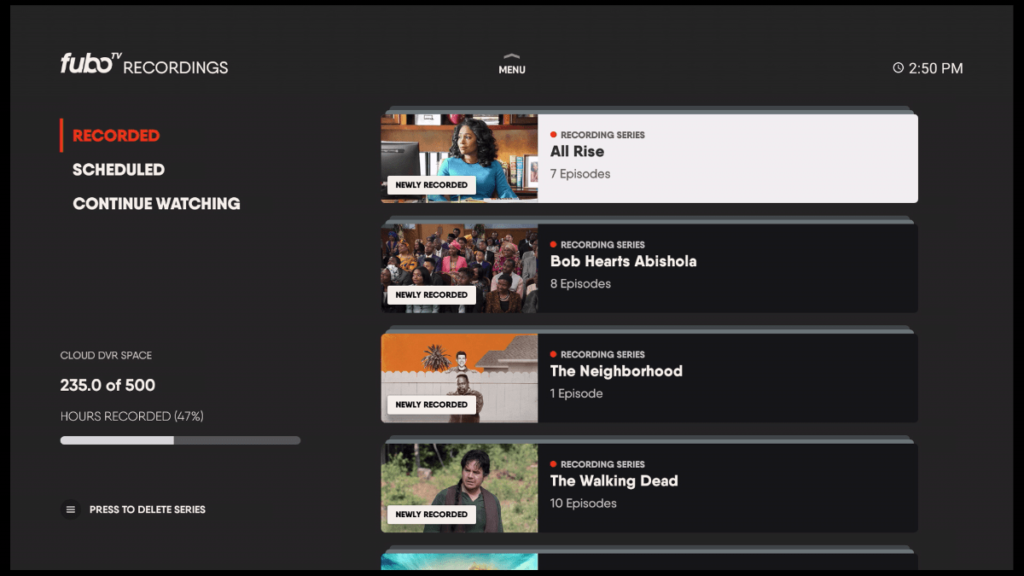 3. If you want to delete a specific episode of the series, then click the folder and select the episode.
4. Press the "Menu" button on the remote.
5. Confirm by selecting "Yes, delete" to finalize your decision.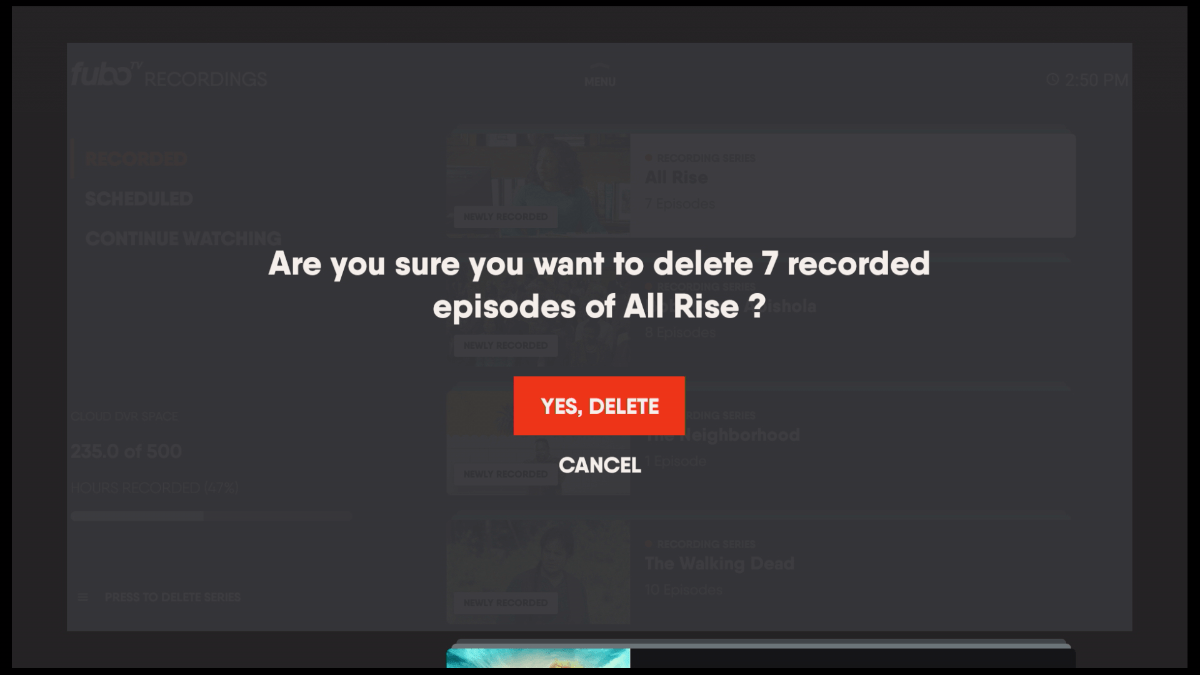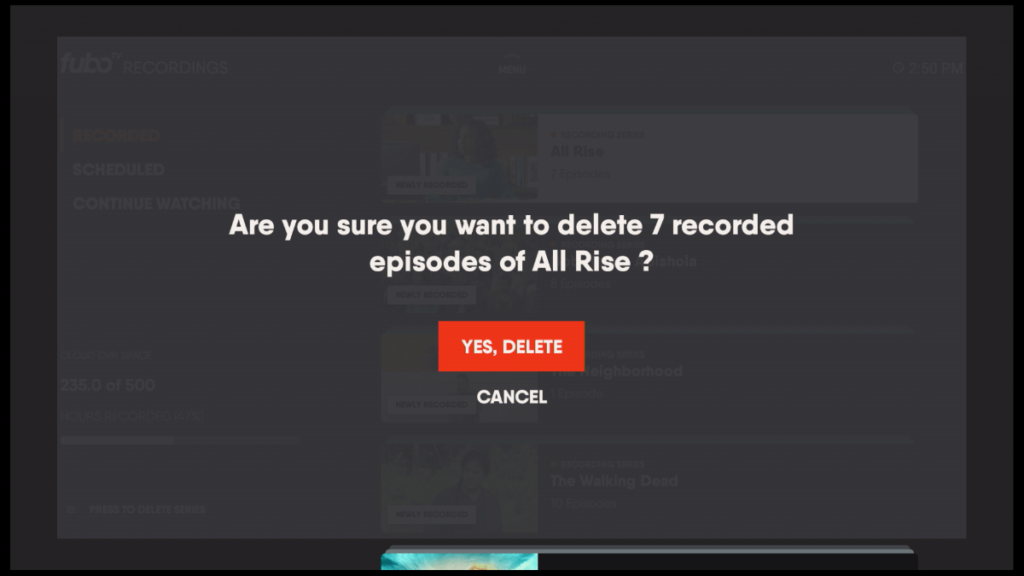 Limitations of recording feature on FuboTV
The platform provides only 250 hours of storage with the FuboTV Latino plan and 1000 hours with the Pro and Elite plans. Since the recording space is limited, you'll need to delete the shows to create space.
Subscribers cannot download on-demand shows from premium channels like Showtime. Furthermore, they have to buy specific add-ons to access these shows.
You have to select "New Episode or Reruns" or "New episodes only" before recording. This not only adds an extra step, but without this, the program will not retroactively record any previous content.
Some platforms, like Paramount+, Hulu, etc., give you a feature that deletes your recording automatically after nine months. However, FuboTV does not provide such facilities.
Users can record only eight shows at the same time. While this number looks enticing, it is still less, as all six profiles must be managed.
The recording feature is a blessing for people stuck in a busy schedule. It allows us to enjoy the shows without missing out on any thrill or fun. Furthermore, FuboTV also allows us to schedule the recording, so we don't have to worry about anything.
Now you might wonder, many other platforms like Hulu + Live TV and Paramount+ have the same feature. Apart from the reason that FuboTV is practically a virtual for sports fans. There are multiple reasons to choose over others. If you want to know more, check out our streaming guide here.
That's it for this streaming guide. Let us know your thoughts in the comments section below.