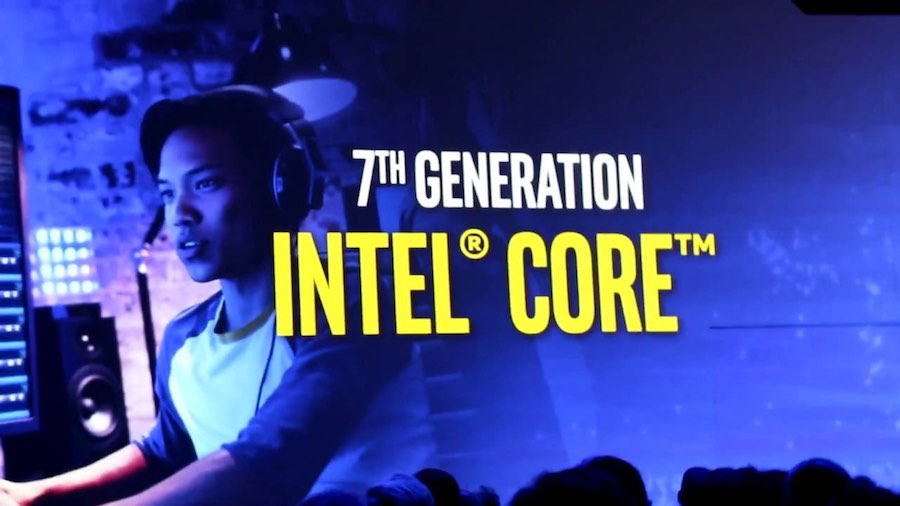 Short Bytes: Intel has unveiled its 7th generation Kaby Lake processors based on the 14nm architecture that was utilized by its predecessor Skylake. Releasing this fall, the new processors are capable of 4K video decoding and provide improved 3D graphics performance without the need for an external GPU.
W
hen we talk about Intel's integrated graphics processors, they don't fascinate us much like the
Nvidia Titan X
or the
Radeon Pro SSD
with 1000GB memory. These internal GPUs are capable of handling high definition movies and some moderate level games. But, what if someone tells you that the next, 7th gen Core processors would be able to handle 4K graphics without any glitch. Well, it might be possible that you won't believe this, but it is real.
On August 16, Intel CEO Brian Krzanich demonstrated the capabilities of Intel's next-gen Kaby Lake chips on a Dell XPS at the IDF 2016 San Francisco. The 7th gen Core processor swiftly handled the decoding sessions of 4K GoPro videos and a gameplay of Overwatch. That's far from reality for any onboard graphics currently available.
As far as the separate graphics cards are concerned, you'll need them if you want to do some VR stuff on your machine and for some hardcore gaming. Recently, Nvidia has launched the 10-series GeForce cards capable of handling VR graphics processing.
The 7th gen processors would also provide native support for USB Type-C Gen 2 ports. A separate chip was required for the same on the Skylake processors. It allows digital copy protection by enabling Intel-made HDCP 2.2 support to prevent copying of data while it is transit over connections like HDMI , DVI, etc. Additionally, improved 3D graphics performance, HEVC Main10, and 10-bit VP9 hardware video decoding is also facilitated.
The Kaby Lake processors are set to hit the markets this fall. They are based on the same 14nm architecture Intel used for the Skylake line. The company has slowed down its transistor shrinking process by moving apart from its "tick-tock" model.
Initially, Cannon Lake, a successor to Kaby Lake, was scheduled to launch this year. But Intel changed its mind and went on with Kaby Lake, pushing the 10nm-based Cannon Lake for 2017.
It also concerns with Moore's Law which says that the number of transistors per square inch would double every year. This can be accomplished by reducing the size of the transistors in the chip. But it is hard to reduce the nanometer number in every successive processor iteration. Some say that Moore's observation would come to end in a few years.
The CEO Krzanich doesn't think so. "Moore's Law is far from dead," he said.
If you have something to add, tell us in the comments below.
Also Read: Google Duo: A Simple 1-to-1 Video Calling App By Google