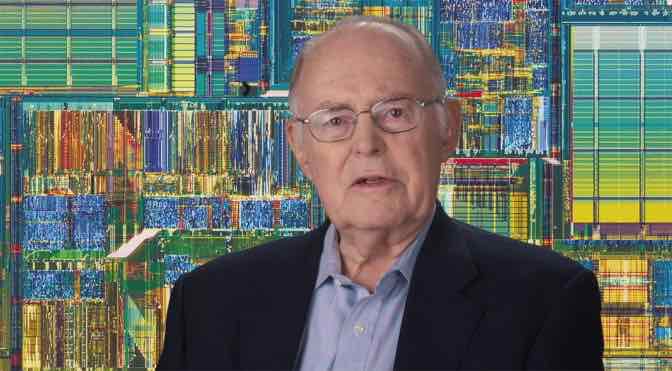 Short Bytes: Realising the limitations of Moore's Law and its 24 months timeframe to double the processing speed, Intel has decided to fundamentally change its manufacturing process. Ditching the 'tick-tock' model, Intel has now adopted 'process, architecture, optimization' model that follows a new 30 months schedule.
E
arlier this year, the science journal Nature wrote that for the first time, in March, the worldwide semiconductor industry's R&D plans
won't revolve around Moore's Law
. Many experts predicted the same and called 2016 the year when Moore's Law dies. Well, the time has finally come when the law is going to become a dead to letter to everyone.
Moore's Law has been wavering for some time and the latest blow came in the form of Intel's announcement that it's going to change how it makes computer processors. Thanks to the same law, over the past years, the power of our computing devices has doubled every two years. However, Intel has admitted that it's finding it hard to continue to shrink transistors and circuits on its upcoming family of processors. Thus, the company is dropping its 'tick-tock' manufacturing approach.
What is Intel's Tick-Tock Model of chip making?
Every other year, Intel looks to advance the manufacturing process technology with 'tick' cycle. It delivers the expected benefits of Moore's Law to the users by increasing the transistor density.
In the alternating 'tock' cycle, Intel uses previous 'tick' cycle's manufacturing technology and introduces the new processor microarchitecture. It allows the company to improve on the front of energy efficiency, performance, and other integrated capabilities. In simpler words, Intel releases a chip based on a new microarchitecture one year, followed by a new chip based on the same microarchitecture but with enhanced capabilities.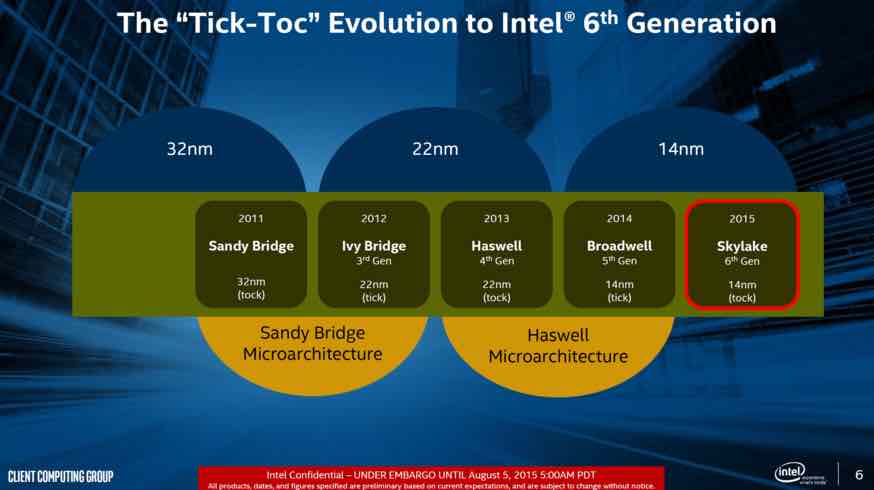 Intel has realised that a plan to continue following Moore's Law would be like building a house of cards in the earthquake. So, marking a red letter day in its history, Intel has announced that it will slow down the rate at which it shrinks its chips.
As its 'tock-tock' methodology is a bit under weather, Intel has decided to move on to a new manufacturing approach called 'process, architecture, optimization' and it'll follow a new 30 months schedule.
The chipmaker has already implemented this new approach in its current line of 14nm processors. Earlier, Intel planned to release two 14nm chips — Broadwell and Skylake, followed by a 10nm chip called Cannonlake in 2016. However, the company announced that it's delaying Cannonlake until 2017. Instead, the company will release another 14nm chip called Kaby Lake in late 2016.
It doesn't mean that our devices will stop getting faster and better. Intel says that it'll deliver performance upgrades between different generations of transistors by making improvements in the way these chips are designed.
For the optimistic crowd, Moore's Law isn't dead. Instead, it has been redefined. When the term was first coined in 1965, Moore gave a timeframe of 12 months, that was eventually extended to 18 months and then to 30 months. If we apply the new approach, our gadgets will now see the improvements every 30 months. We'll have to wait — just a little longer.
— Intel
Also read: How Intel Aims To Defeat Hackers With Intel Authenticate Technology In Processors