A patent filed with the US Patent and Trademark Office revealed a Google Stadia Rival from the PlayStation maker Sony. The company recently filed a patent for a streaming service that would work just like Google Stadia. A few days ago, the company also revealed details of their upcoming console titled PlayStation 5 or PS5.
The patent describes the service as "apparatus for recording applications state information over time while simultaneous recording application streaming interactive video output." This refers to the process of streaming an application from a hosting service. The application in this term refers to videogames because of the term "interactive video output".
Google Stadia Rival By Sony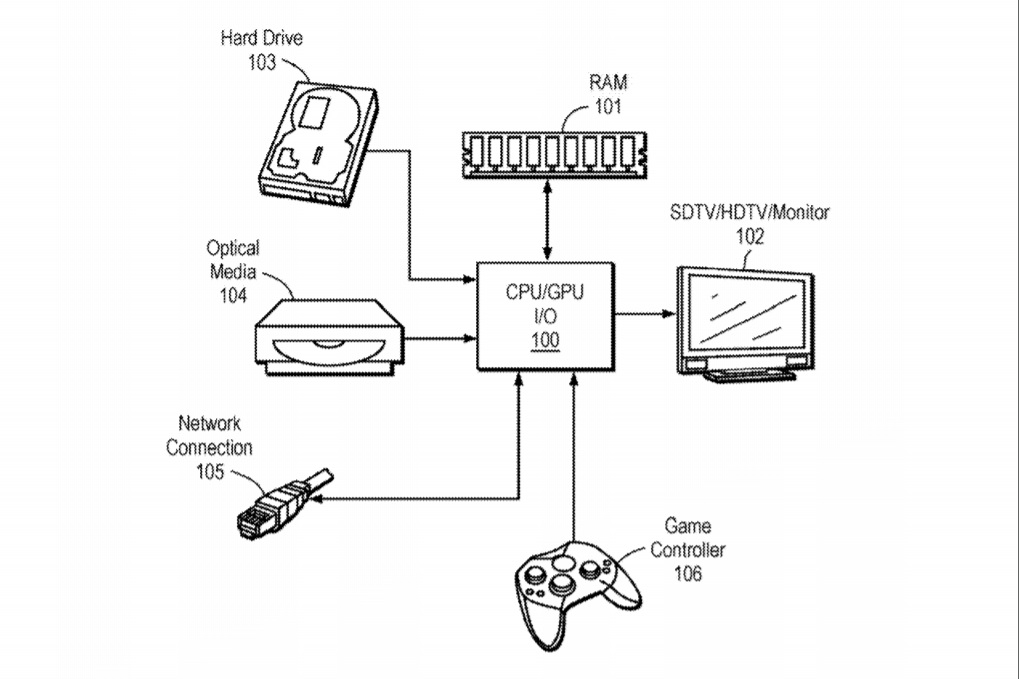 The latest patent from Sony does confirm that the company is working on such a service. Although companies file patents all the time, it is different this time around. Sony is already facing potential competition from Google's Stadia and Microsoft XCloud services. Thus, the likelihood of this streaming service becoming a reality is high.
The latest Sony patent reveals the streaming service would require a computational device. It needs to be connected with a host, which in this would be Sony PlayStation servers. It'd work in the same way as Google Stadia. However, unlike Google's streaming service, we have pricing info on this one.
Sony's streaming service for the PlayStation Games will likely work on two subscription models. In the first one, customers will pay Sony directly and get to play games on a monthly basis. In the second model, users will pay the game developer instead who will then give Sony a cut to allow players to stream their games.
Google Stadia could also work on a similar model. However, details about the Sony PlayStation servers and whether they'd be scalable or not remain unknown.
Microsoft xCloud service also wants to take the console gaming out of the living room. The company recently detailed that the xCloud is in full development and a hiring spree is underway to get the best talent on the team.
The common theme among all these services is that users won't be able to own games, they'll only own licenses to play games. It is an issue which we shall discuss some other time.
Sony Cloud Gaming Service Vs Stadia Vs Microsoft xCloud
Google Stadia claims that it is capable of streaming 4k games @60FPS. The console is also receiving a healthy reception from game developers. Sony would have no trouble maintaining a game library, but it'd need to put some work into the functionality of the streaming console.
Sony currently offers a streaming service known as PS NOW. Users can use it to either stream PlayStation titles on laptops, Playstation Vita or desktops. Sony also offers PS NOW to enable gamers to enjoy older PS3 titles like Red Dead Redemption on PS4.
However, modern upcoming titles like the GTA 6, the new Elder Scrolls and Starfield will more than likely launch on Google Stadia along with other consoles as well. Only a few days ago a report confirmed that GTA 6 won't be launched for the current gen consoles.
Thus in terms of streaming, Sony already has a lead against Google and Microsoft. None of these companies currently offer game streaming services other than Sony. However, high internet speed requirement still remains a concern as we have seen in the case of Google Stadia.
With the upcoming PlayStation 5, having inbuilt backward compatibility for PS4 games and Sony's game streaming service, the new Google Stadia Rival could very well dominate the next generation of gaming consoles as well.