Android OS allows users to completely customize the interface. People use various launchers, themes, and icon packs to customize their smartphones. One of the most popular customization options is the home screen and lock screen wallpaper.
People use different wallpapers for their home screen including their own photo, natural scenery, or an image of their favorite superhero. Nowadays, users are more inclined towards using live wallpapers apps on their android home screens despite their increased battery consumption. A live wallpaper or a moving wallpaper, which is usually a JPEG image, reacts to certain gestures and motions and can move without user reaction as well.
Some of the live wallpapers are customizable. Users can make changes to the wallpapers as per their requirements. There are a number of apps available on the Google Play Store that provide the best live wallpapers for Android phones.
Also, you can check out our list of best wallpaper apps for iPhone, if you own an iOS device.
Best Live Wallpaper Apps For Android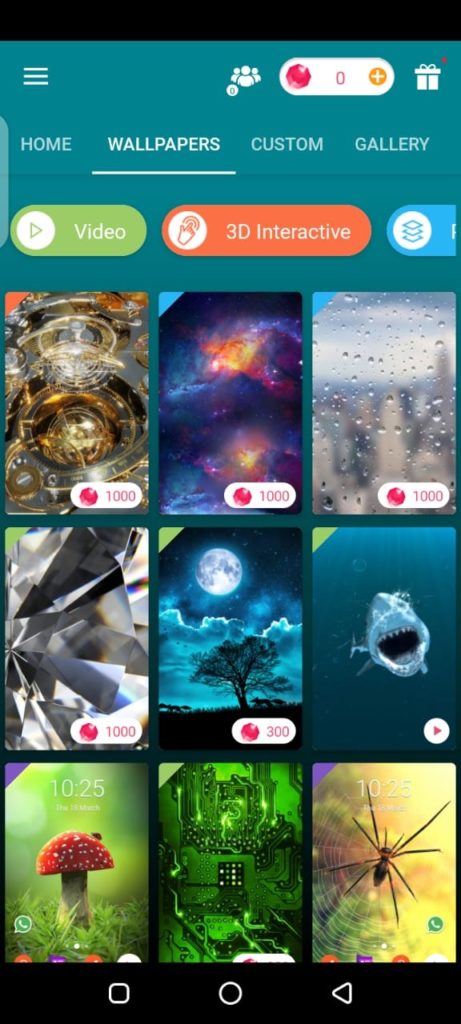 This app consists of a number of live wallpapers for Android with amazing designs and concepts. One can find live wallpapers of various animals like dolphins, cats, a deadly sharking breaking your screen, and more. New live wallpaper designs are regularly released on the app.
Wave Live Wallpaper app is developed in a way that it consumes a very less amount of battery. Battery usage is reduced as the app stops the animation in the background. The app also provides matching keyboard themes for the selected live wallpapers. This is a free live wallpaper app.
On the downside, some user reviews have said that the moving wallpapers sometimes crash and the screen goes black.
Price: Free | In-app purchases available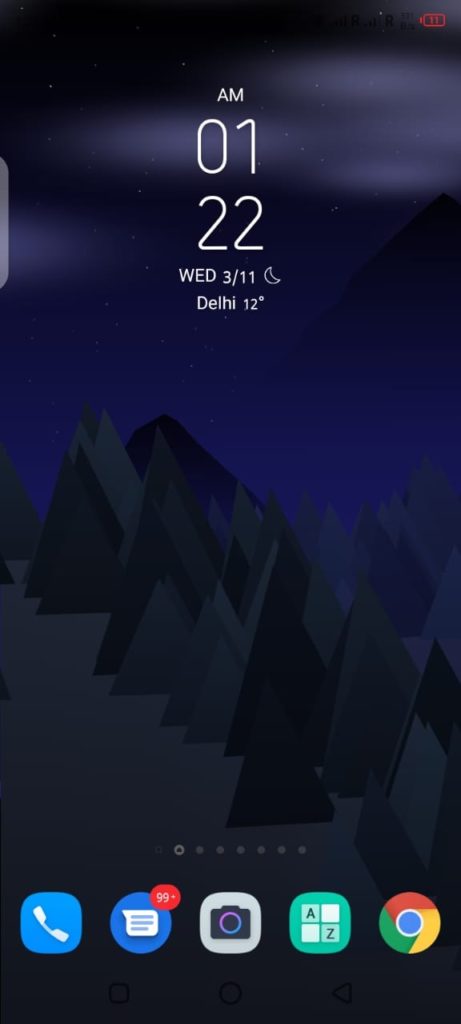 It is one of the most relaxing and soothing live wallpaper apps. The Forest Live Wallpaper app provides you with a number of customizable options including several beautiful, animated wallpapers for Android.
The app comes with a unique setting named 'Night time multiplier' which makes the trees and the hills in the wallpaper look brighter at night. The developer has claimed that soon a lightning feature will be also added to the app to include a closer-to-reality effect in the moving wallpapers.
However, several app users were dissatisfied with the low frequency of updates in the reviews. Nonetheless, given the number of options, it is one of the best live wallpaper apps you can use in 2020.
Price: Free | In-app purchases available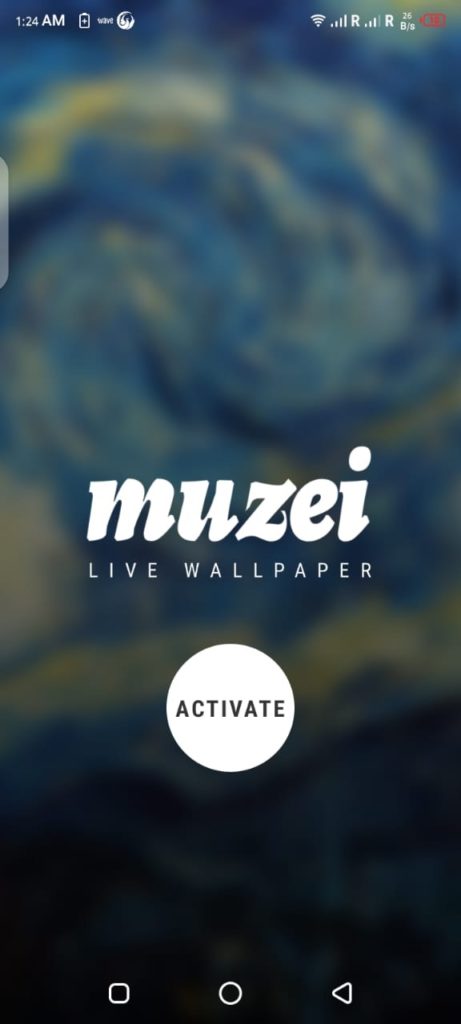 Muzei is a live wallpaper app for Android that refreshes the lock screen every day with the latest works of art. The app changes the wallpaper between the favorite photos of the users every few hours.
The most unique thing is that Muzei Android live wallpaper app is that it is a developer-friendly app. The source code of the app is available at code.muzei.co. Users who are fluent in coding can use the source code to develop their own wallpapers.
The latest feature added in the app also provides a watch face for various Android smartwatches. Using this feature, users can see their selected wallpaper on their smartwatch too.
Price: Free | In-app purchases available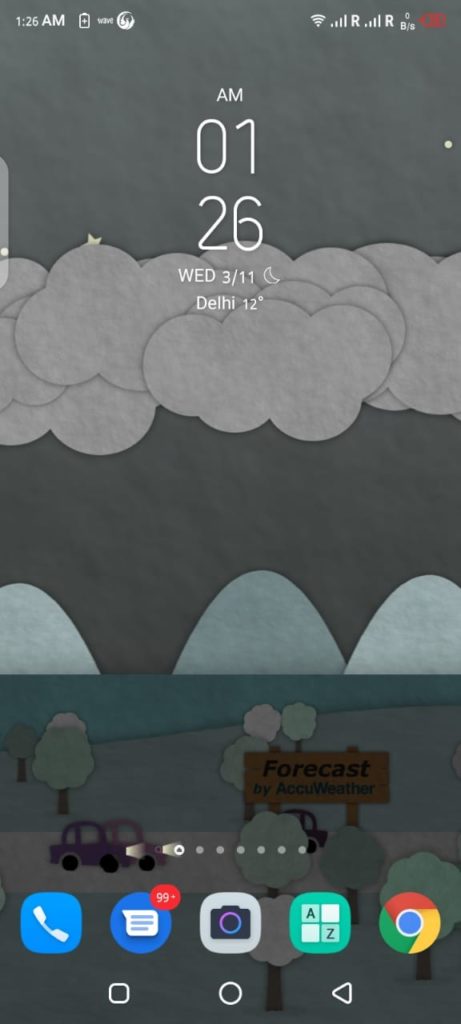 It looks like a paper cut-out landscape crawling on the phone's screen. In Paperland Live Wallpaper users can set the time of sunrise and sunset in the app.
The app also has a feature that changes the live wallpaper according to the weather and the feature is powered by AccuWeather. In the free version of the app, users can choose from three themes including silent night, grassy, or desert migration.
Paperland Live Wallpaper app's developer, Joko Interactive, has numerous paid and unpaid live wallpaper apps on the Google Play Store.
Price: Free | In-app purchases available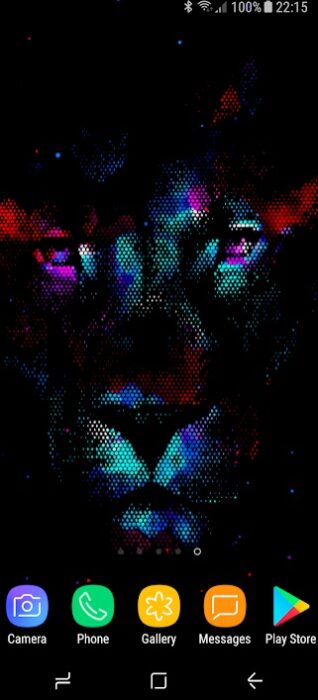 This is one of the most unique live wallpaper app for Android available on the Google Play Store. The users have options to have 3D animations as their wallpapers that move in real-time.
The ZENTALED Live Wallpaper app comes with a huge number of unique designs with one-of-a-kind color combinations. The best part about this animated wallpaper app for Android is that the dark background of the wallpaper reduces battery usage.
The ZENTALED Live Wallpaper app is mostly compatible with smartphones having an OLED display. The developer of the app, maxelus.net, has more moving wallpaper apps with different designs and patterns available on the Google Play Store.
Price: Free | In-purchases available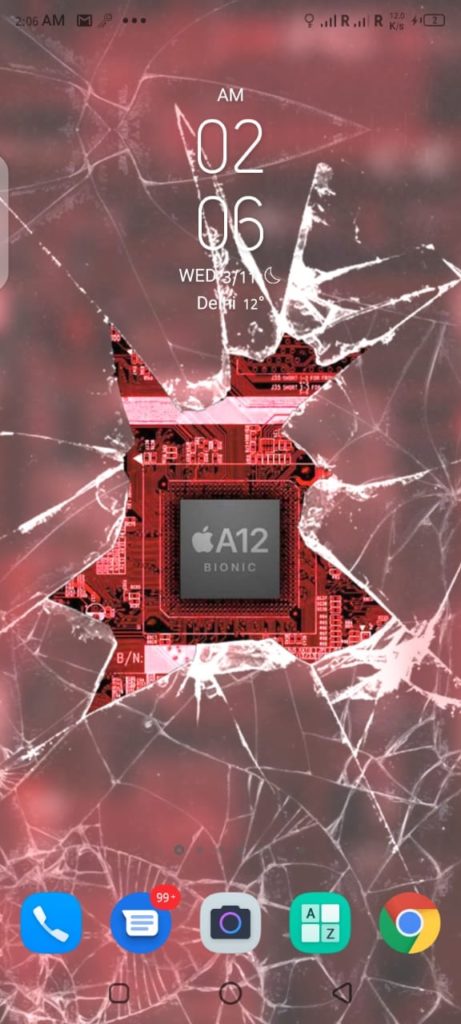 This app has a collection of the best AMOLED 4D live wallpapers. The wallpapers in this app come with a unique and cool 3D depth effect. The app has a varied collection having wallpapers for people with different tastes. If you are a tech geek, you can get a wallpaper that can get controlled by your smartphone's sensors.
The app is compatible with AMOLED display smartphones and uses a very low amount of battery. This moving wallpaper app has, undoubtedly, one of the best wallpaper choices available for users.
Price: Free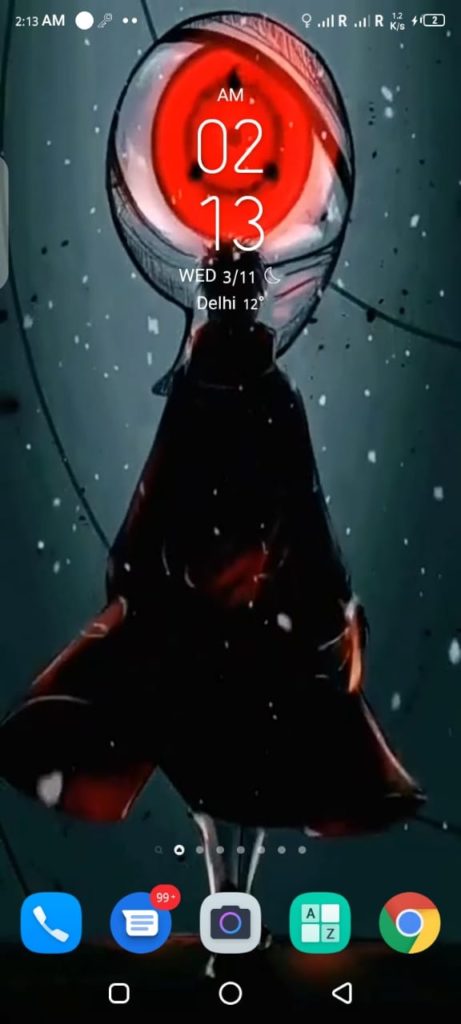 One of the best live wallpaper engines available on the Google Play Store is W. Engine. In this app, users can use live wallpaper for their lock screen and home screen. The app also comes with an auto wallpaper changer which automatically changes the live wallpaper.
A unique feature of this free wallpaper app is that users can also use their personal videos as their live wallpaper for the home screen or lock screen. Also, there is an option to submit your own wallpapers on the app.
The app comes with more than 30 different categories of live wallpapers including quotes, animals, space, tilt-shift, video games, and more.
Price: Free | Premium version available
8. ASTEROID App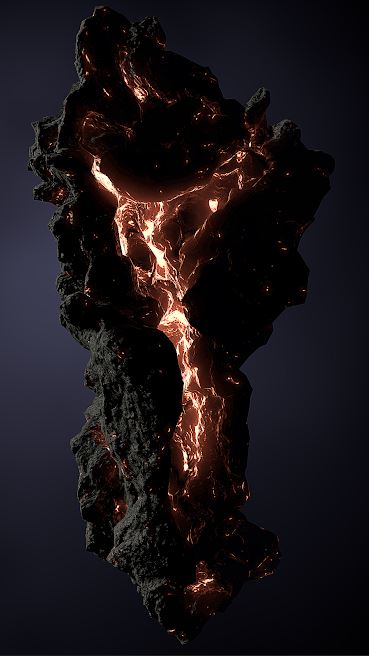 Perfect for astronomy lovers, the ASTEROID app places the celestial object on your home screen or lock screen. From the shape of the asteroid shown to its color, you can customize it as per your quirks.
In addition, it has also a STATIC IMAGE mode that displays a still image every 10 seconds instead of a live wallpaper. According to the developer, this helps you conserve your phone's battery better as compared to the default mode.
Price: Free | Premium version available
9. Cartogram — Live Map Wallpapers and Backgrounds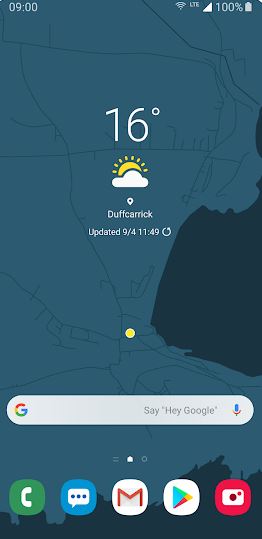 Cartogram is exactly what it sounds like — an app based on maps. It allows you to set a live wallpaper of a map that changes as per your GPS location. You can pick the map template of your choice or just choose a specific color. Moreover, it also offers AMOLED map styles.
This is an interesting app for travelers as the home screen wallpaper also shows where you exactly are on the map. You can customize your location marker from settings. Furthermore, the app also allows you to share your favorite maps with others.
Price: Free
10. Material Islands – Semi-live wallpapers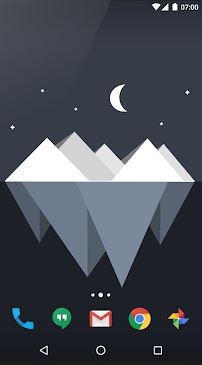 If you are into minimalist art, chances are that you will absolutely love Material Islands app. It lets you display semi-live wallpapers of several iconic places, including the Taj Mahal, the Colosseum, and the Eiffel Tower, right on your home screen.
Being a semi-live background, instead of changing in a short time, it changes gradually over the course of the day. This makes sure that it consumes considerably less battery than the other apps on the list. On top of that, it comes with an AMOLED Night Mode which can further decrease energy consumption.
Price: Free | In-app purchases available
Our Recommendation
Keeping in mind the available features, variety of wallpapers, and overall performance, we recommend "Live Wallpapers, Screen Lock, Ringtones – W.Engine." It has a live wallpaper for every occasion and even lets you use your own live background if you want. Additionally, you can upload a live wallpaper or download the one shared with you.
It also offers the ability to automatically change wallpapers as per your custom setting. Coming to the energy side of things, the app is quite battery-efficient as well.
Choosing the best live wallpaper Android app
The aforementioned list of free live wallpaper apps for Android is not exhaustive and there are several other apps available on the internet. However, these apps are handpicked, and choosing the best live wallpaper app depends largely upon your requirements. For example, if you want a 4D wallpaper, you could opt for the 4D live wallpaper app for the best experience. Similarly, if you are looking forward to artistic live wallpapers, Paperland Live Wallpaper could be the ideal choice.
We hope that this list helps you choose the best live wallpaper for your Android device.
FAQs
1. Can you add a live wallpaper on Android?
You can set a live wallpaper on your home screen and lock screen either manually or using a dedicated app.
2. Do live wallpapers drain your battery?
Much like everything else displayed on your screen, live wallpapers also drain your phone's battery. Importantly, semi-live wallpapers consume less battery than live wallpapers. But, both of these consume more battery than static ones.
3. Do live wallpapers slow your phone down?
Since a live wallpaper needs to animate the graphics after a fixed interval, it consumes more resources than a static wallpaper. If your phone has poor specs, it would probably slow down the device.