Wireless appears to be the word for the present-tech world, be it wireless headphones or wireless chargers! Ever since we got the concept of wireless chargers, it seemed that our life is pretty sorted. However, the concept still remains a nascent technology as not many smartphones support the technology and not all might want to use it.
I, myself, was always intrigued to use one and when I got hold of the Moon Wireless Charging Pad, it finally felt like a moment I was waiting for a long time. As I got to use the small wireless charger for a while, I would like to share my review on it and if wireless charging attracts you the way it does me, read on to find out how it performed.
Moon Wireless Charger Review
Design
The Moon Wireless Charging Pad is this small circular disk, looking at which you might think, "Will it even work?", but it does.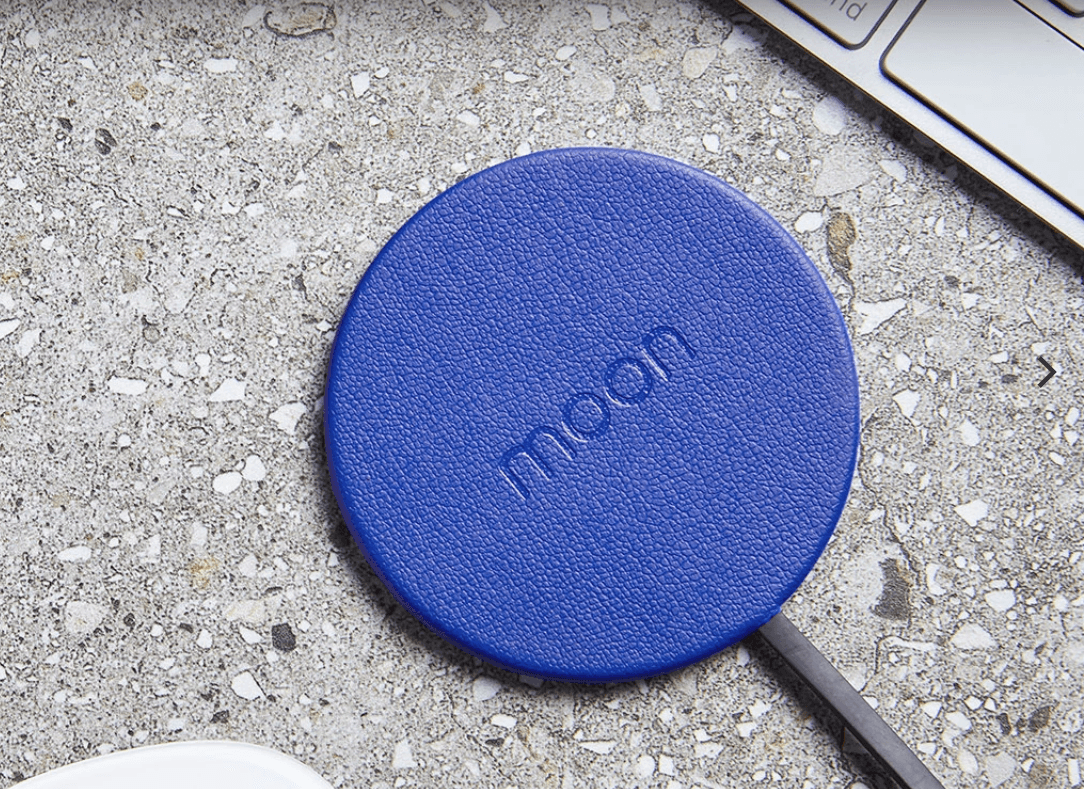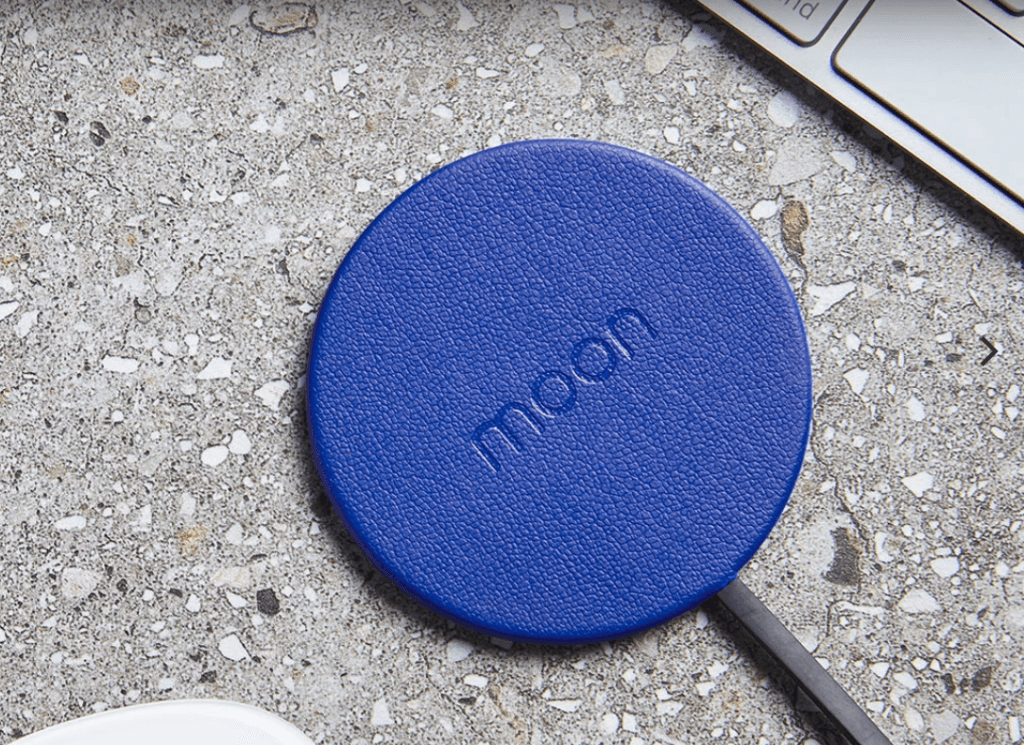 There's not much in terms of design; there is a portable, little circular charging pad that comes with a cable to connect with a charging point. Touted as the world's smallest and thinnest wireless charger, it comes with a diameter of just 2.44-inch and, indeed, is true to the claim. Additionally, the portable wireless charger is just 0.15 meters thick and is definitely cute for me and there's not much you have to do in order to make it work.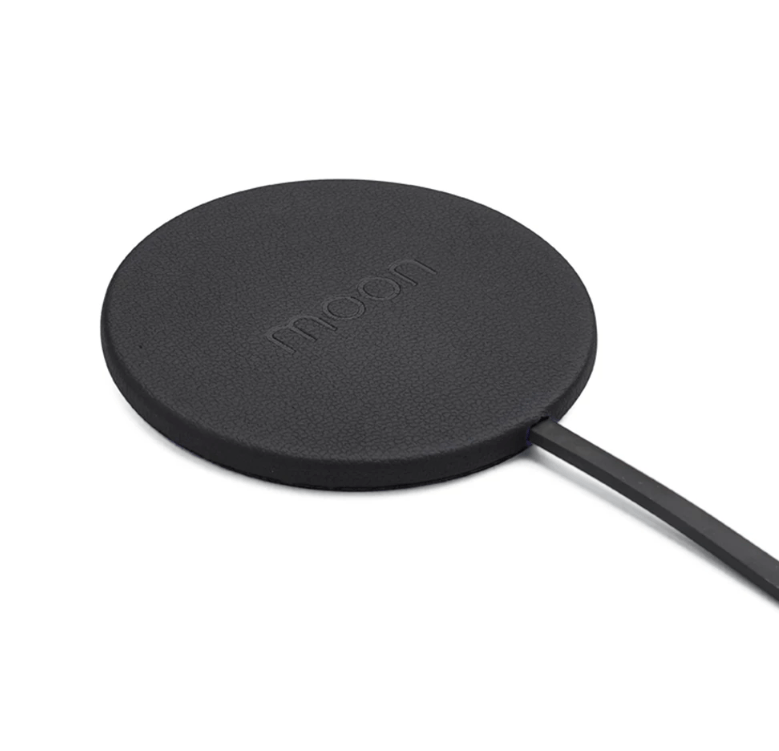 The wireless charger comes in six color variants to choose from — Black Leather, Blue Leather, White Leather, Pink Fabric, Grey Fabric, and Black Fabric — and I got a Black Leather option to review.
In totality, the Moon Wireless Charging Pad is decently-made and my score is fairly decent for it in the looks section.
Tech Specifications
The Moon Wireless Charging Pad supports 10W of fast charging on Android and 7.5W on iPhone. It comes with an IP67 rating for water resistance. Being slip-proof, your phone does not slide off the charger easily when placed on the pad.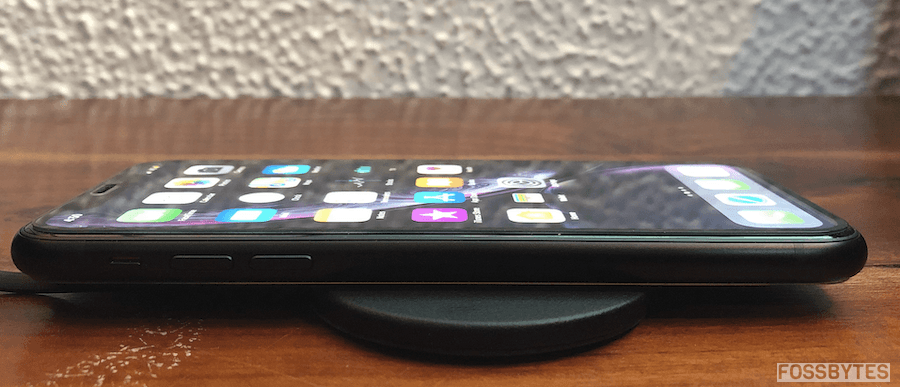 In addition to this, the charger comes with a Quick Charge 3.0 supported wall charger and has a Foreign Object Detection feature that ensures the charger doesn't produce heat when any metal object is between the charger and the smartphone, to ensure the device safety.
Compatible Devices
The Moon Wireless Charging Pad is compatible with the iPhone 8, iPhone 8 Plus, iPhone X, iPhone XR, iPhone XS, and iPhone XS Max devices. Qi-enabled devices from Samsung, LG, Sony, and even Apple AirPods 2 are also supported.
Performance
I tested the wireless charger with my iPhone XR and the usage process is pretty simple; you have to connect the charger with a charging port and just place your smartphone on the wireless charging pad, and that's how it is used to fuel your device.
The charger performed quite decently and was able to supply fuel to my device by not taking much time. My smartphone was half-charged in about 45 minutes and took more than an hour to charge it fully. This seems fine, given the fact the original iPhone charger takes the same amount of time to do so. However, with a Quick Charge 3.0-enabled charger, I expected faster-charging speeds.
During my usage period, the charging pad did not heat up (as claimed), even though I could sense some heating from my device.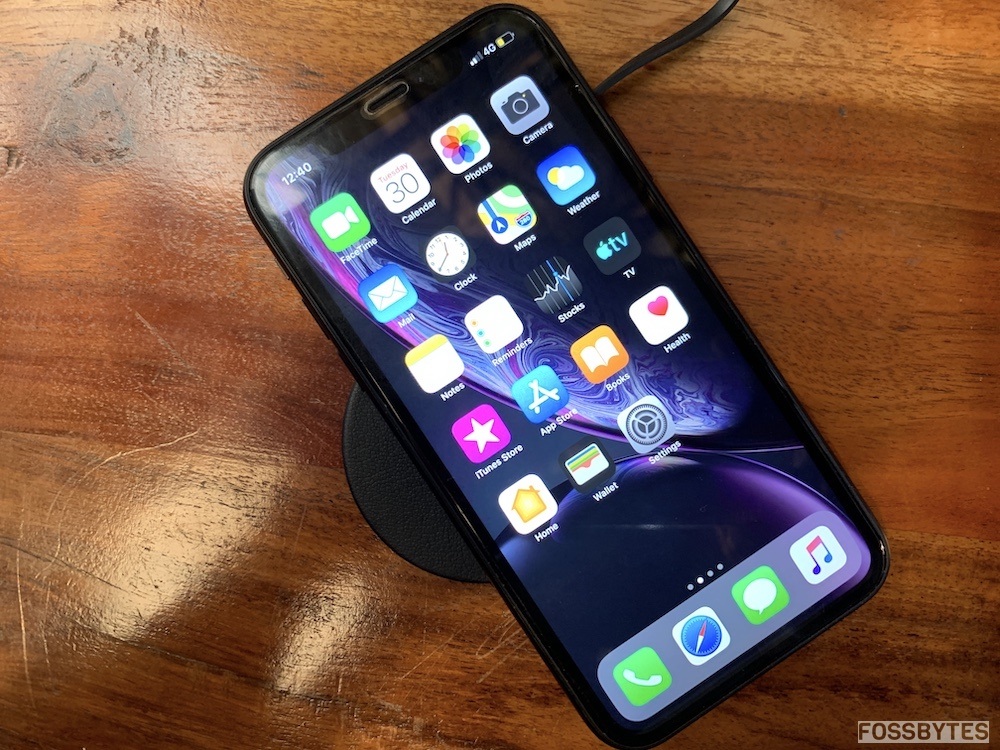 In addition to this, I even used the AirUnleashed wireless charging pad (you should check out its review if you haven't) and they have almost the same output, except AirUnleashed has multiple device compatibility.
While the wireless charger didn't cause any problems during the period I reviewed it, there are a couple of pros and cons I felt about it:
Pros
The Moon Wireless Charging Pad is a small and compact charger that you can easily slip down your bag to ensure an easy wireless charging experience. It being slip-proof, waterproof, and smartphone cover-compatible adds onto its list of advantages and reasons to go for it.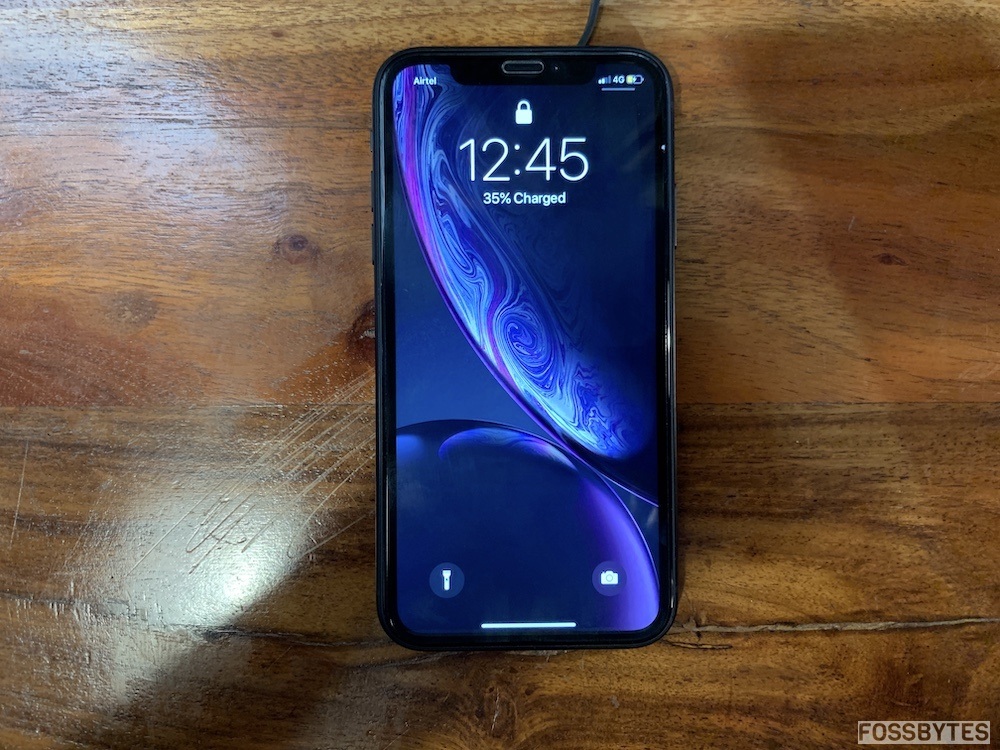 Cons
Here, it's not about the drawbacks of the Moon wireless charger, but the concept of wireless charging tech as a whole. I didn't like the fact that each time I had to use my smartphone, I had to disrupt the charging process and get it off the charging pad to use it. Here, I missed the standard charging cable more and my interest in wireless chargers just got lost.
While charging, I have experienced accidental disconnections, leading to a halt in the charging process, which means you have to make sure your smartphone is placed at the right point on the pad.
Conclusion
For $39.99 (around Rs 2,753), the Moon Wireless Charging Pad seems like a worthy contender in the wireless charging arena. While the price tag is more than decent for users in the US, it could slightly prove pricey for Indian users, given that shipping charges will be additional.
Nonetheless, the wireless charger, despite its share of pros and cons, is a decent option to consider if you are all in for a wireless charger.
As a reminder, if my review helps you make a decision, you can place your order from here.