Short Bytes: Nvidia has launched three new 10-series graphics cards GeForce GTX 1080, GTX 1070, GTX 1060. These cards are designed to offer desktop-like performance on laptop machines. These GeForce GPUs also enable to have VR capabilities right out of the box.
W
hen it comes to gaming, a person does give a second thought when he/she has to choose between a laptop and desktop. And clearly, the graphics cards available for desktops are better than the ones for laptops. Graphics cards designed for desktops have the advantage of a better power supply and cooling system. On the other hand, the components have to be cramped inside the chassis of a laptop.
Nvidia, with its new GeForce GTX 10-series graphics cards, has decided to fill this gap. Their Pascal Architecture-based GPUs offer far better performance boost as compared to the previous series in addition to lowering the power consumption.
The company notes that the laptop market is ballooning and the sales, expected to get a rise of 28% this year, are outperforming the sales for other platforms like Xbox, PlayStation, and desktop gaming computers.
GeForce GTX 1080
Boost Clock Speed: 1733MHz
CUDA Cores: 2560
Video RAM: 8 gigs of GDDR5X
Price: $699
GeForce GTX 1070
 Boost Clock Speed: 1,645MHz
CUDA Cores: 2048
Video RAM: 8 gigs of GDDR5
Price: $449
GeForce GTX 1060
 Boost Clock Speed: 1,670MHz
CUDA Cores: 1280
Video RAM: 6 gigs of GDDR5
Price: $299
The GeForce 10-series cards also provide support for Nvidia's virtual reality development platform VRWorks Technologies. Laptops installed with the GPU will be VR-ready out of the box. "The increase in VR-capable notebooks will also have an obvious benefit for the VR game developers," Brian Bruke writes in a blog post. "Suddenly developers can do their cutting-edge work wherever they choose, no longer anchored to a desktop."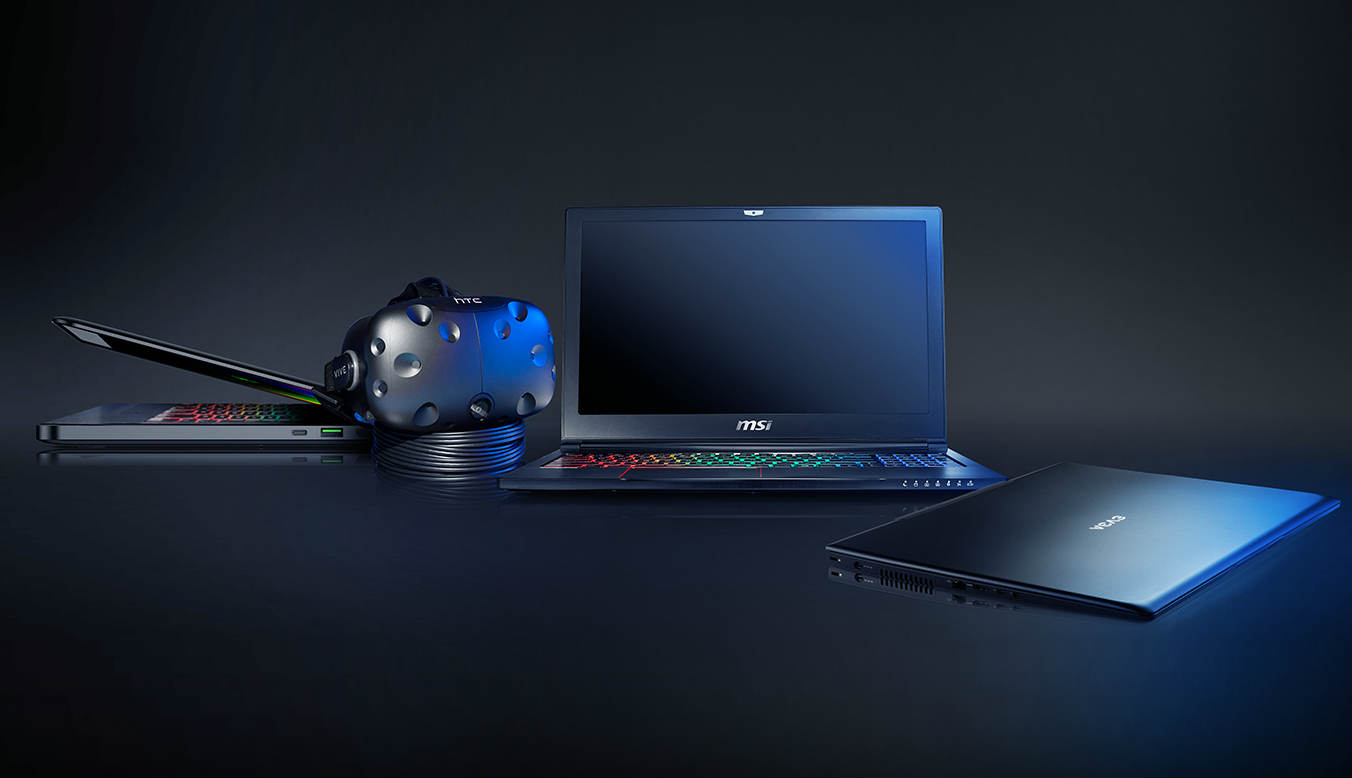 The cards also support Nvidia's game snapshot taking feature Ansel which enables gamers to capture high-quality pictures during gaming sessions.
Nvidia recently launched the absurdly priced Titan X desktop GPU which was also based on the Pascal architecture.
You can purchase the GTX 1080, GTX 1070, and GTX 1060-powered laptops from various OEMs and system builders like Alienware, MSI, Razer, HP, ASUS, Lenovo, EVGA, AVA Direct etc.
If you have something to add, tell us in the comments below.
Also Read: Mother Of Graphics Cards: AMD Radeon Pro SSG With 1000GB SSD Storage