With the evolution of the streaming industry, many of us have cut our ties with regular cable. Within the last decade, many platforms have started the attempt to replace the cable in every household. So much so that today 68% of Americans use internet TV services. The United States has become a hub for most streaming companies. Moreover, FuboTV and Hulu + Live TV are the much-renowned giants in this sector.
These two seem to be fan favorites. Moreover, both platforms are different from each other in all aspects, including their content. Today, we'll distinguish the two services based on several parameters.
Before getting started, if you're looking for a new streaming platform, Paramount+ is probably the right choice. Why? You ask. Check out our review on Paramount+ to get your answers and a new platform. With that being said, let's get started with our streaming guide down below.
Hulu + Live TV vs. FuboTV
1. Subscription Plans
The subscription plans determine the most critical factor, i.e., its affordability. While the two platforms are expensive, they offer a lot in this price range. Now let's have a look at these plans down below.
Hulu + Live TV
Starting at $69.99 per month with ads
The second is available for $82.99 without ads.
Provide add-ons to improve your pack.
Only the most expensive plan allows Cloud DVR recording.
Allows two devices to stream simultaneously.
FuboTV
It has four different plans.
Pro costs $75, Elite costs $85, Premier at $95, and Latino at $33 per month.
Provide add-ons.
Allows Cloud DVR recording.
Three devices can stream simultaneously.
2. Live TV Channels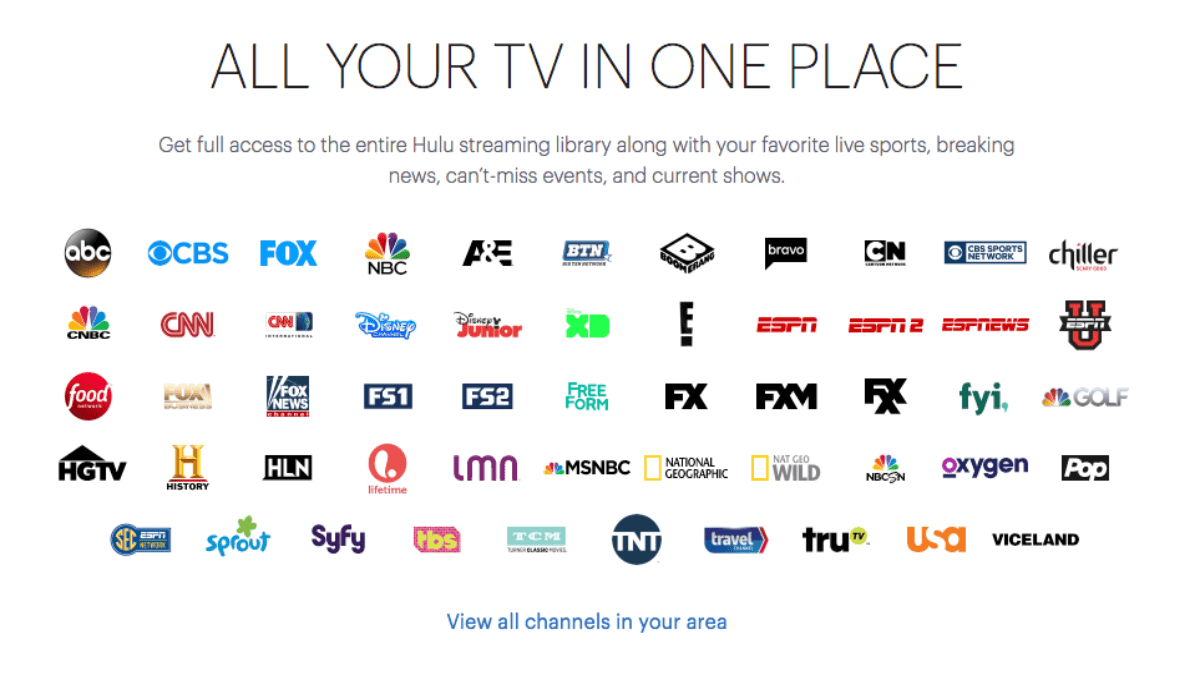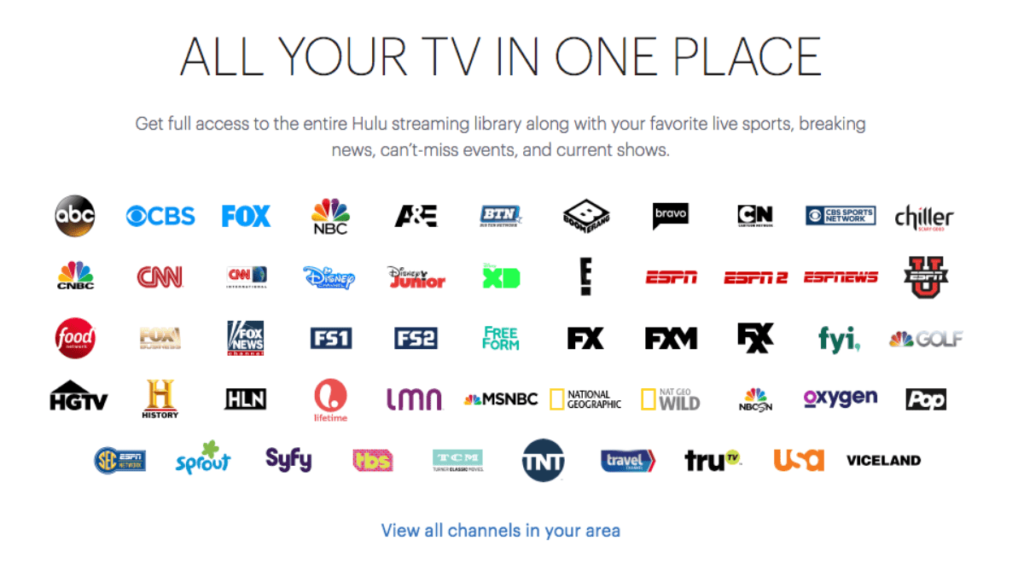 If prices are the heartbeat for any streaming company, then their content library is the backbone. Moreover, this is where the two services are different from each other. Hulu+Live TV covers all kinds of channels, including entertainment, news, and sports. However, Fubo TV is oriented explicitly toward sports lovers. So let's see their content library down below:
Hulu + Live TV
Provides channels like BET, Comedy Central, E!, etc.
Provides add-ons to services like SHOWTIME, STARZ, and HBO.
It also allows access to Spanish channels with the add-on.
Sports lovers can access ESPN+ and events like NBA, UFC, etc.
It also has an on-demand library.
Moreover, it will provide Hulu originals like The Handmaid's Tale and its vast library.
FuboTV
There are 124+ channels, including the top 24 cable channels.
Offers domestic and international sports channels for all kinds of sports.
It provides 1000 hours of Cloud DVR storage.
Limited on-demand content library.
Fubo Latino plan includes 30 Live TV Spanish channels.
Provide 4K quality videos with Elite and Premium Plans.
3. Geographic Availability
The geographical ability is directly proportional to the expansion and popularity of any streaming service. Many giants like Netflix, Disney+, and Prime Video are available in most regions. However, new streaming services restrict themselves to one area to provide better services. Subsequently, Fubo and Hulu are also following the same strategy. Both are available in the following regions.
Hulu + Live TV
United States
FuboTV
United States
Canada
Spain
4. Supported Devices
Hulu + Live TV
Amazon Fire Sticks and Cubes
Android and iOS devices
Apple TV
Chromecast
Gaming consoles
LG Smart TVs
Roku devices
Samsung Smart TVs
Vizio Smart TVs
FuboTV
Amazon Fire TV
Android Mobiles
Android/Google TV
Apple TV
Browsers: Edge, Chrome, Safari, etc.
Xbox
Roku
Vizio Smart TVs
Chromecast
Hisense
5. Offline Viewing
Both platforms offer recording features on the platform. However, it is limited to some plans only. So let's check out these plans down below:
Hulu + Live TV
Hulu+Live TV (no ads)
FuboTV
Fubo TV Pro
Fubo TV Elite
Fubo TV Latino
6. Disadvantages of Hulu + Live TV & FuboTV
Hulu + Live TV
The "no ads" plan does not remove ads from live programming.
The offline viewing feature is not eligible for all titles.
It has a limited channel lineup.
FuboTV
Its 1000 hours of storage is divided into six profiles. Hence, less space for the users.
Limited on-demand shows and movies.
The platform is only best for sports fans.
We hope you can choose the best internet TV service based on your budget. In a nutshell, if you want an all-rounder service, then Hulu + Live will be perfect. However, if you are a diehard football and basketball fan like me, then FuboTV is a platform for geeks like us.
That's it for this article. If you want to know more about FuboTV. Let us know in the comments section below.