The revolution brought by Netflix in the streaming market is remarkable. The streaming giant started it all with a simple strategy of delivering DVDs directly to houses. They currently provide content to our devices via their network. Hence, giving birth to the enormous OTT industry. Since then, many new players have joined the market.
Being a diehard fan of this industry, I keep toggling with new platforms for a better experience. Subsequently, I came across Paramount+. The streaming platform has gained much popularity in a brief span. You won't believe me if I tell you that Paramount+ started in 2021.
Moreover, when CBS All Access rebranded itself to Paramount+, they were ready to wage war against the titans of this industry. But is the platform worth the hype? Let's find that out in this review. I have considered all the parameters, including its price, library, features, etc. So without any further ado, let's get started.
How much does Paramount+ cost?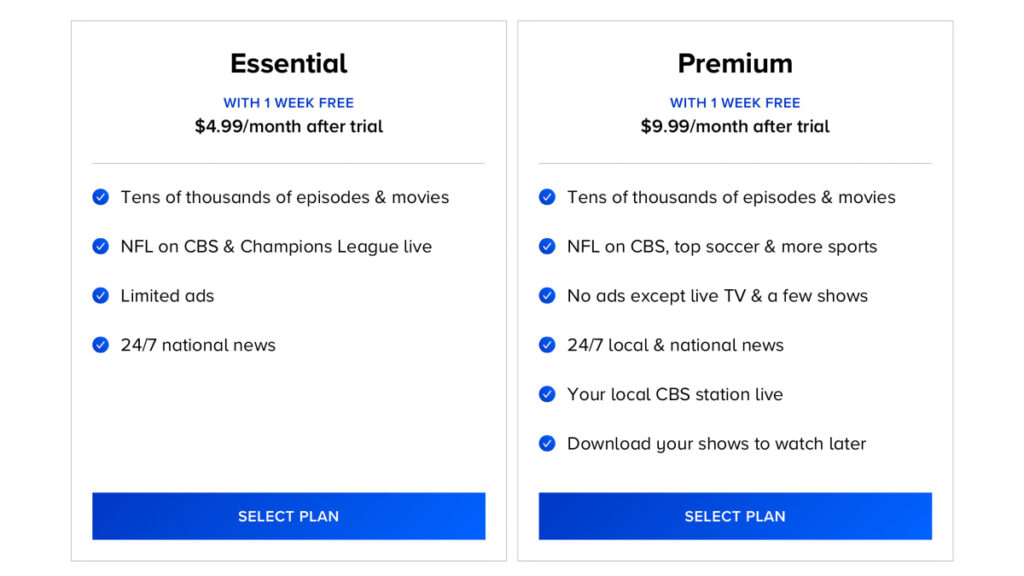 This is the most attractive element of this platform. Why? You ask. Well, the makers are providing their services at the most affordable prices compared to other platforms. Paramount+ currently provides two plans, Essential Plan and Premium Plan, at $4.99 per month and $9.99 per month, respectively. With that being said, let's list their pros and cons down below.
Essential Plan
Pros

It comes at $4.99/month and is the cheapest among all the competitors.
Access to Paramount's vast library.
Live NFL leagues & news coverage.
Simultaneous streaming on three devices.
Cons

While I was comfortable with this plan, the ads in between the content disrupted the experience.
I was not able to access the Live TV feature.
Lack of original shows.
After suffering from these obstacles, I decided to buy the Premium plan and use it. So check out its pros and cons below:
Premium Plan
Pros
It was only $9.99 per month.
It comes with access to a vast library and Live TV features.
No ads to interrupt your experience.
I was able to download my shows.
24*7 news coverage and live NFL championship leagues.
Cons
Limited original shows.
Student discounts do not apply to this plan.
How are Paramount+ content & add-ons?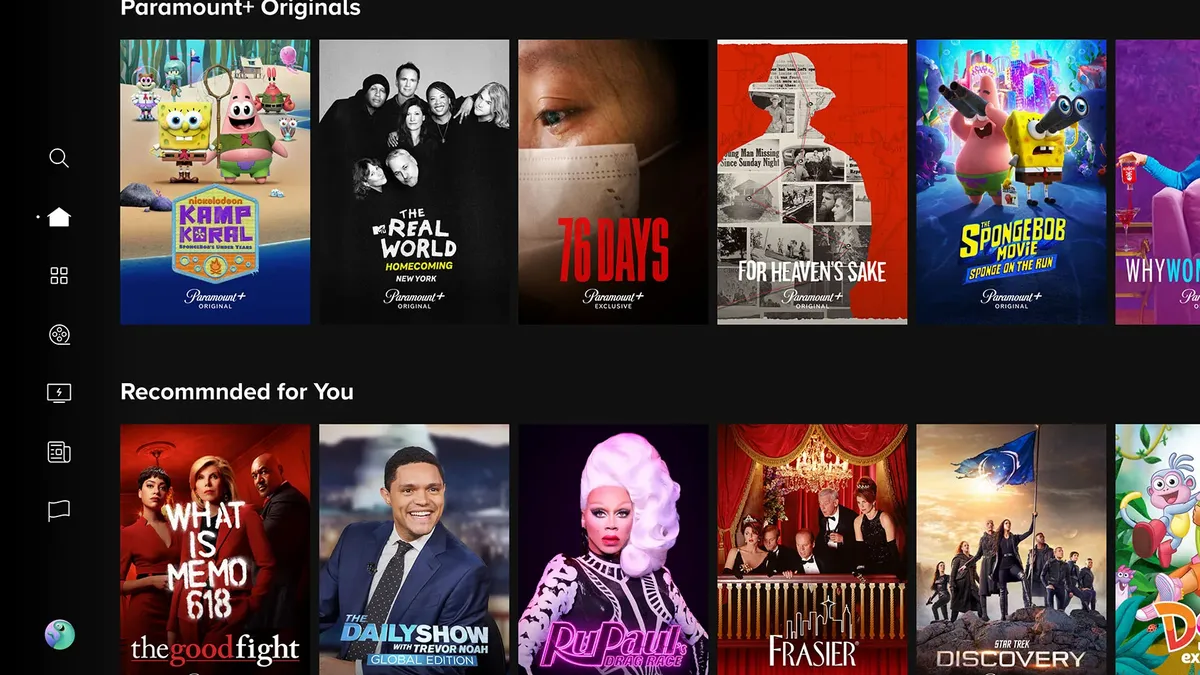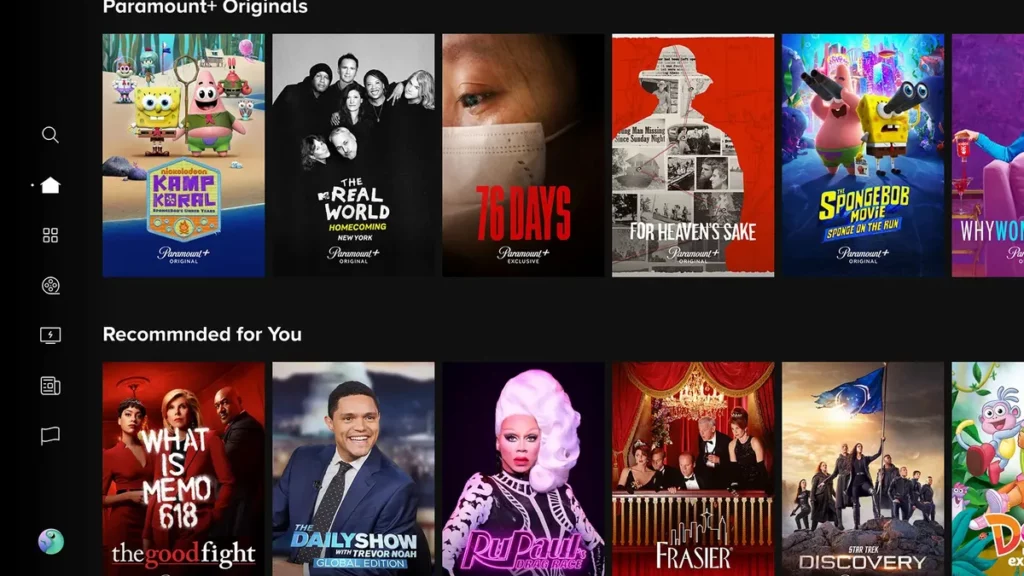 Paramoumt+ offers a wide range of films and TV shows. Moreover, the platform claims to provide more than 40,000 films and episodes. The content is the backbone of any OTT service and the center of attraction for most viewers. So analyzing it to the core plays a major role in their development. While Paramount+ seems to have cracked the code, there are still some loopholes in it.
Pros

It offers original shows like Star Trek: Picard and Star Trek: Discovery, 1883, etc.
Sports fans can watch various championships like NFL, The Masters.
Provides 24*7 news
Furthermore, it gives access to 7,000 hit episodes in Nickelodeon's library.
Cons

Paramount's most popular series Yellowstone is unavailable.
Limited original titles.
Local CBS news stations are unavailable in some areas.
Live TV is truly live, which means you can't fast-forward or rewind the title.
Where is Paramount+ available?
Since Paramount+ is still in the early stages, it is restricted to some specific locations, including the United States, Canada, the UK, Australia, The Nordics, Ireland, South Korea, etc.
Pros
Limited leads to better customer support with less staff.
Easily change your strategies according to the area with fewer consequences.
Cons
Unavailable in many potential regions, including India.
Using a VPN may block your account due to security reasons.
Is Paramount+ available on all devices?
It is available on a wide variety of devices:
Android TV
Android phones and tablets
Apple TV
Chromecast
Fire TV
iPhone and iPad
LG smart TVs
Microsoft Xbox
PlayStation 4 and PlayStation 5
Portal TV
Roku
Samsung smart TVs
Vizio smart TVs
Xfinity Flex
Note: The platform will not run on older versions of these devices.
How is the Paramount+ interface?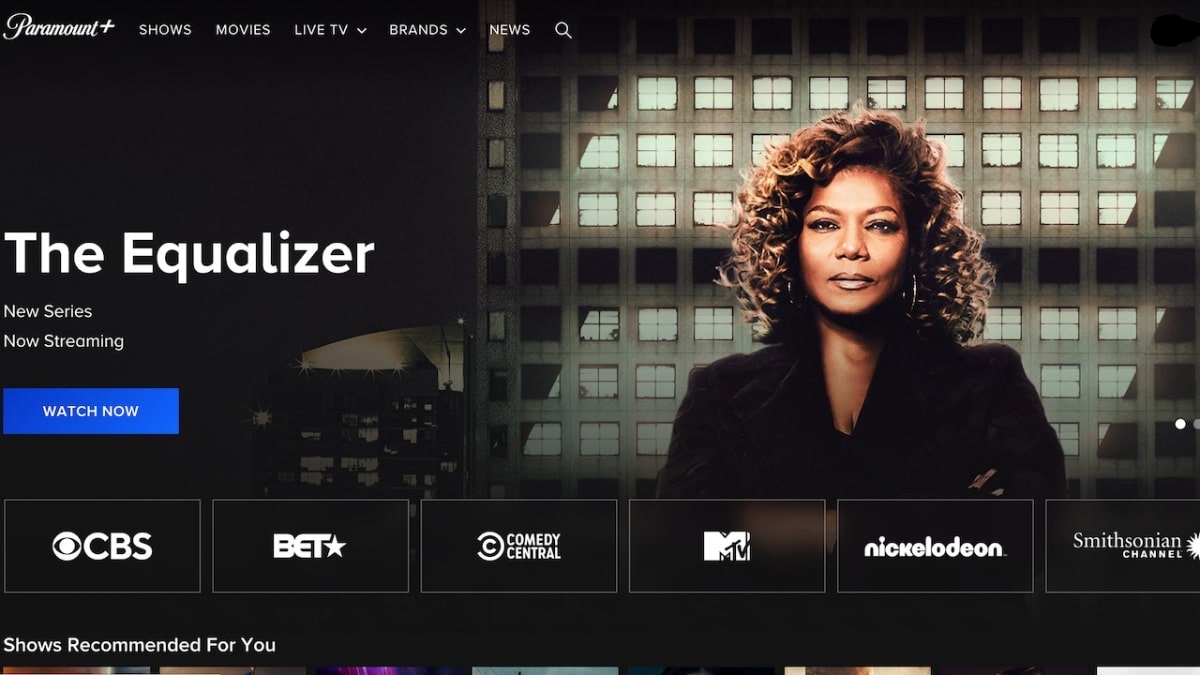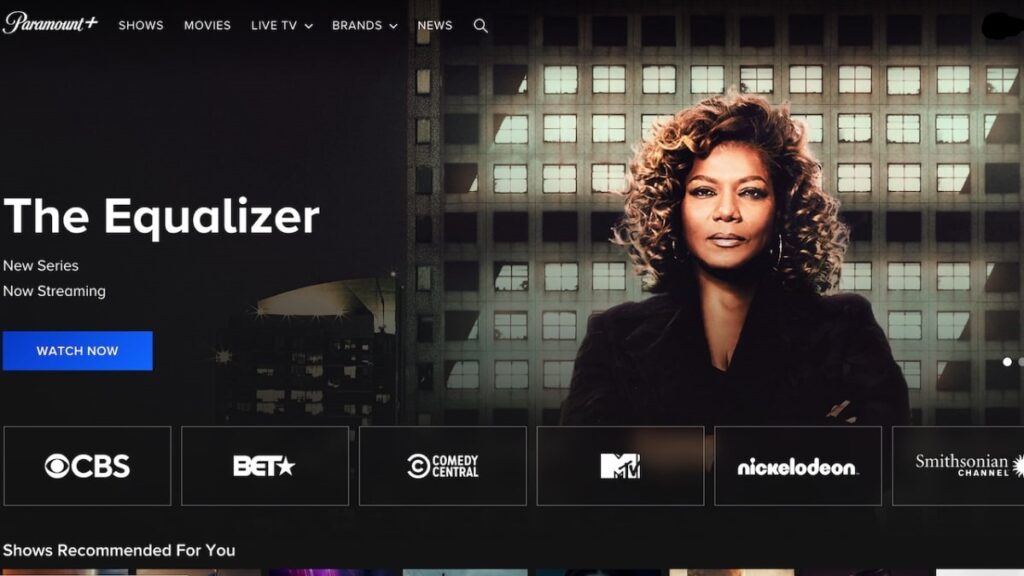 A user-friendly interface helps the audience to access the library easily and many other features of the platform. These days almost all platforms have similar interfaces. Subsequently, Paramount+ provides the same interface to competitors like Netflix, Disney+, Peacock, etc. However, a few things are still different from others. Let's analyze it down below:
Pros
It has categorized the titles as Trending, Recommended, etc.
The taskbar is categorized into News, TV Shows, Movies, Live TV, etc.
As the cherry on top, we also get a "My List" feature to add favorite shows.
Cons
The "Upcoming Titles" section is missing from the home screen.
Lacks the "Data Saver" option and many other basic quality-of-life features.
Does Paramount+ offer a smooth Playback experience?
Paramount+ servers are more than sufficient to provide a smooth experience. They provide 4K video quality with Premium Plans. In addition to basic features, we also have access to a 10-second fast forward, rewind, and subtitles button. However, sometimes the servers have playback errors. So far, I've faced errors codes 1106, 6999, 3002, and 3005.
While these errors were resolved automatically, they were still bothersome. Apart from this, I find the playback experience ultimately soothing and satisfying HDR and Dolby Vision standards.
How is Paramount+ doing compared to other OTT giants?
Being a newbie to this arena, Paramount+ is doing well for its level. However, it still needs some improvements on the platform to overcome existing giants. So let's look at the pros and cons to find out where it is succeeding and needs improvements.
Pros
Provided Live TV feature.
Affordable Prices.
It is home to the Star Trek franchise and other Paramount-owned projects.
Covers the majority of devices, including gaming consoles.
Cons
Unavailable in many regions.
Essential Plans lack most features.
Limited in original series and movies.
Subscribers can't access local CBS news stations everywhere.
What is Paramount+ planning to improve on the platform?
The platform will be available in India by 2023 in partnership with Viacom18.
They are already working on over 150 original titles for the platform to overcome their drawbacks.
As a part of their global expansion strategy, Paramount+ will be available in South Korea on the TVing platform.
The company is joining giants like Walmart to provide a wide variety of content on the platform.
They might increase the prices to stay in business. Many giants like Netflix, Apple TV Plus, and Disney Plus have updated and raised their prices, and it's high time for Paramount Plus too.
So is it the best & latest?
Ultimately, it comes to us whether we want the platform or not. Since I love to use pocket-friendly platforms and Paramount provides content that fits my horizon. In addition, it is replacing the cable at home. Hence, it is indirectly cutting costs for most of us. Moreover, it is a perfect platform for those who want to watch popular shows like Big Bang Theory, 1883, etc.
However, if you want to watch more original content, then Netflix and Disney+ are the right choices. Apart from this, Paramount+ is indeed the perfect platform for regular watchers.
That's all we have for this article. Which platform do you want us to review next? Let us know your thoughts in the comments section below. You can also check out our detailed and comprehensive coverage of Paramount Plus here.