Google seems to be at the forefront of why a lot of OEMs and governments have tried and are trying to get rid of Google services. The Android monopoly and Google's failure to adhere to rules and regulations structured by the Indian government led to university students creating BharOS, which is the subcontinent's attempt to rule out Google from its own game.
Now, we know for a fact that this is not the first attempt at de-googling Android devices. A lot of developers who were concerned about their privacy have created loads of AOSP projects to get people away from Google apps. But at the end of the day, the bond and dependability of people around these services are so strong that one cannot help but walk back the same path to find comfort in Google apps. So, can BharOS change this around? Here's what you need to know.
What is BharOS?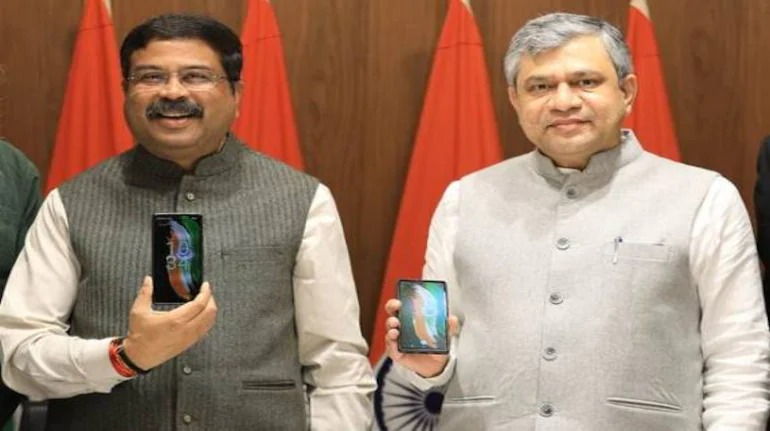 BharOS is an AOSP-based operating system that was created by students at IIT Madras. It's a free and open-source OS project which is funded by the Indian government, created to reduce India's dependence on foreign operating systems while promoting the make-in-India technology campaign. As you may have guessed by the description, it comes with zero preinstalled Google apps.
For those who're unaware, AOSP stands for Android Open Source Project, which is the base project/operating system of all OEM's current Android OSes and their skins, including Google's Pixel UI. BharOS is not an operating system completely designed and developed by scratch but just compiled AOSP without Google apps. Much like LineageOS (Formerly CyanogenMod), which is also an open-source project, BharOS is just another AOSP OS.
Seemingly, two of the main and only highlights of the OS are NOTA (Native Over The Air) and PASS (Private App Store Services). NOTA is just a fancy way of saying OTA updates, whereas PASS is an alternative to the Google Play Store.
BharOS supported devices
The developers do not have any information on supported devices. However, the OS is supposedly shown running on a Pixel 6a, during the meetings of the officials. The devs also aim to partner with OEMs to roll out the OS once it becomes stable enough to be released to the masses.
BharOS release date
There's no info about the availability right now. BharOS is currently only available for organizations that need secure devices to protect the privacy of their users and the sensitive data of the company.
BharOS alternatives
If you want to get serious about your privacy, you needn't wait until BharOS's release. There are already a few excellent Android-based OSes that you can install, provided your device supports them. They are:
CalyxOS
GrapheneOS
LineageOS (No Gapps)
/e/OS
There are lots of Linux-based OSes, too, like:
Ubuntu Touch
postmarketOS
Plasma Mobile
PureOS
Sailfish OS
BharOS will not replace Android
Let's be realistic here, like how Apple's got most iOS users pinned inside the giant walled garden of an ecosystem, Google's got Android users into a walled garden too. While Google's walled garden may not be as beautiful as Apple's, it will make things really hard for people switching to a de-googled ecosystem.
This adds to the learning curve, which not most users might be willing to go through. Hence, while BharOS could act as a competitor to Android, it will not replace Android unless the Indian government decides to ban Android with GApps.
What are your thoughts about BharOS? Let us know in the comments section below.