Google Chrome dominates the browser market worldwide with a massive 63% share, leaving the rest to other web browsers. To be honest, Chrome provides an excellent web browsing experience with seamless functioning across multiple devices. However, such a smooth experience comes at a cost, that is, our personal data.
We know that Google tracks us relentlessly, and the onslaught of personalized ads gets really annoying at some point. Even if we keep it aside, there are serious problems like heavy RAM usage that makes your device sluggish. So whatever may be your reason to leave Chrome and seek other options, here is a list of the best Google Chrome alternatives in 2021 for you.
Before we do that, do check out some of our other lists of alternatives for other popular applications and services:
Top 10 Google Chrome Alternatives For Browsing Privately (2021)
1. Brave – Best Open Source Browser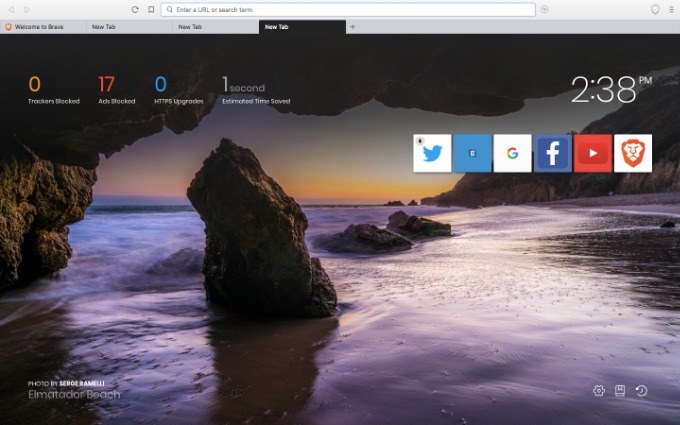 If you are looking for the best alternatives to Chrome in 2021, Brave is the best open-source web browser to go for. Made by the co-founders of the Mozilla project, it blocks ads and trackers that slow you down and invade your privacy. But here is the best part — the browser has a feature called Brave Rewards.
It allows you to earn blockchain tokens and reward the sites that you visit frequently. You regularly get tokens from the browser which you can donate to a publisher to compensate for the ads that get blocked while browsing.
Even though other browsers claim to have a "private mode," that only hides your history from others using your browser. Brave lets you use Tor right in a tab that not only hides your history but also masks your location.
Other features include Tab Previews that give quick glances at what you're browsing, whereas Tab Pages lets you decide how many tabs per page to view. You can also pin tabs whenever you need them. For managing multiple social accounts, you can use the Session Tabs.
Available for: Windows, Mac, Linux, Android, iOS
Why use Brave?
Loads pages faster
Blocks ads and user tracking
Password management
Compatible with Chrome extensions
2. Vivaldi – Most Customizable Browser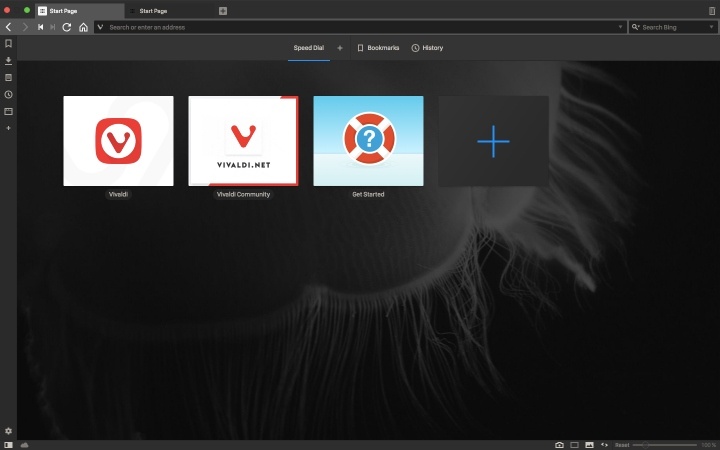 If you need a browser with a customizable UI, Vivaldi is a perfect option for you. This Chrome alternative lets you play with its unique themes that include different shades and, of course, a dark one too.
The best part is these themes can be changed throughout the day if you create a schedule. Vivaldi also offers an editable sidebar that can be placed anywhere as you deem fit. You can add your favorite chat apps, social feeds, or news sites, or any other website to this bar for quick access.
What I really like is about Vivaldi is its adaptive interface. The browser picks up the primary color of the website you are viewing to use it as an accent color. Another useful feature is the ability to stack tabs and save them as sessions that can be viewed later. As far as security is concerned, Vivaldi does not collect user data and encrypts your personal information while syncing across devices. Moreover, you can also have a look at sites like tumblr here!
With Vivaldi, you will not miss Google Chrome because it uses the same Chromium base code. It's easy to import your settings, histories, and bookmarked pages from your Chrome account. In fact, it offers more security than Chrome. Plus Google Drive is still accessible from the browser, and almost all Chrome extensions work with Vivaldi which makes it one of the best Chrome alternatives in 2021.
Available for: Windows, macOS, Linux, Android
Why use Vivaldi?
Customizable UI which includes changing themes, effects, and sidebar
Mouse gestures, Notes feature within the browser
Superior tab-management than Chrome with built-in Tab Tiling feature
3. Firefox – Best Non-Chromium Browser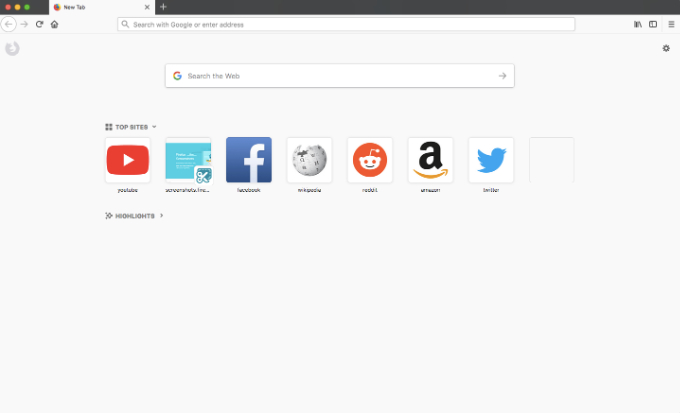 Mozilla's Firefox is the best alternative to Chrome in terms of speed and privacy in 2021. It allows far more control over privacy and lets you control the data you share on the web. There is a dedicated "Tracking Protection" feature that prevents websites from tracking you. Mozilla released the "Firefox Monitor" feature, which alerts you immediately in case your email ID or password is involved in a data breach.
The best part is that Firefox comes with several Chrome-like features which makes it the best Chrome alternative. It bookmarks pages, stacks tabs, and resumes the last pages you opened the last time you opened the browser. Firefox also offers a large collection of add-ons and extensions that you could use. So if you switch browsers, you won't be missing Google anytime soon. Also, check out our blog on the best alternatives to tab suspenders in chrome here!
Firefox can handle a large number of open tabs without getting lousy because it doesn't hog your RAM like Chrome. It is also the best browser for both stopping malicious downloads and blocking dangerous websites with just its default security settings enabled. By tweaking these settings, you can ensure more privacy and security.
Available for: Windows, macOS, Linux, Android, iOS
Why use Firefox?
Fast, secure, and easily customizable
Features like Tracking Protection, Firefox Monitor, etc.
Pleasing UI
In addition, you can read our article on the best apps like houseparty that are good enough to compete with Facetime and WhatsApp.
4. Safari – Best Browser For Mac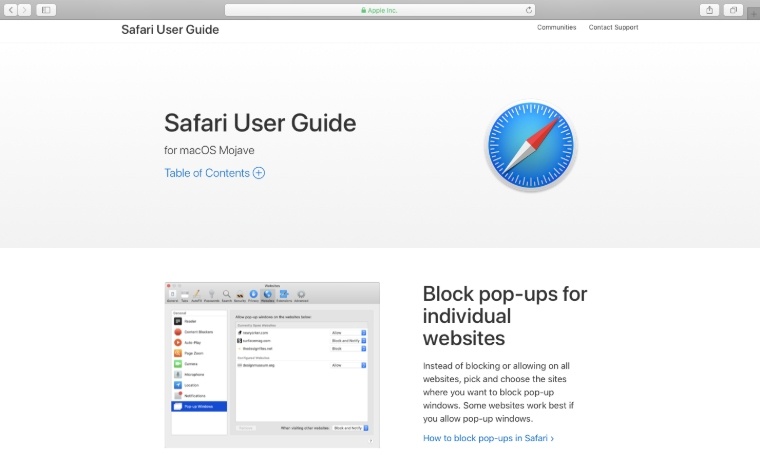 If you are an iOS or macOS user, you already have Safari installed on your device. It is undoubtedly one of the best alternatives to Chrome as it is fast and secure. Apple has worked hard on user privacy features of Safari. It automatically blocks ad trackers from following your footprints on the internet and even offers a Privacy Report on how it protects you.
This browser also prevents videos from auto-playing on websites and for those who would like to read content on the web without any distractions; it provides a clean user interface in its 'reading mode.'
You can save articles for offline reading, and it comes in handy, especially on the iPhone. As far as speed is concerned, Safari performs well, and it syncs really well across all the Apple devices you use. Also, check out our article on the list of the best browser for iPhone here!
Available for: iOS, macOS
Why use Safari?
One of the best Chrome alternatives for Apple users
Offers speed, privacy, clean UI, and syncing capabilities
Good password management
5. Opera – Similar Browser Like Chrome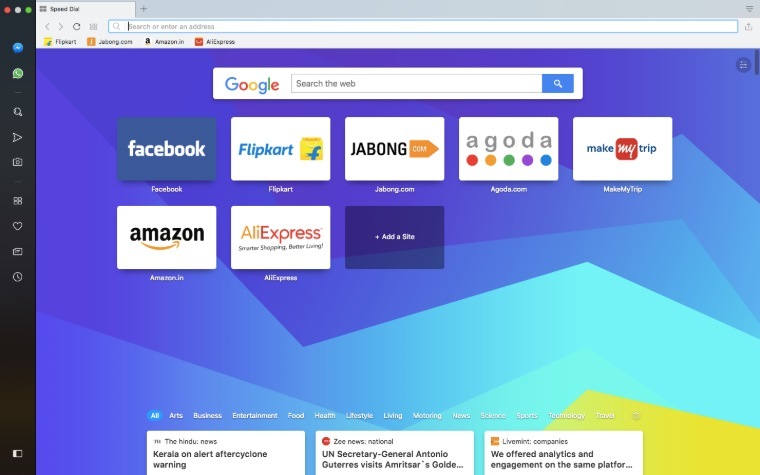 Opera browser has been around for a very long time now and stands as one of the best Chrome alternatives to surf the web in 2021. It introduced cool features like speed dial and tabbed browsing to us. This Chromium-based browser feels similar to Chrome in terms of usage, and it packs some great features like the built-in ad-blocker that lets you surf the internet minus the ads.
Another useful feature is the Opera Turbo Mode that compresses data to open web pages more quickly. But my personal favorite is the built-in unlimited free VPN tool that comes in really handy while unlocking geo-restricted content and protecting your privacy. Besides these, there is a bunch of other useful features like battery saver mode, and you should try Opera yourself to find how good this Chrome alternative is.
Available for: Windows, macOS, Linux, Android, iOS
Why use Opera?
Bunch of useful built-in features like VPN tool, Ad-Blocker, Turbo Mode, Battery Saver, etc
Good UI that comes in a dark theme as well
In the meantime, you can check out our article on alternatives to Google Play Store here!
6. Tor Browser – Best Private Browser With VPN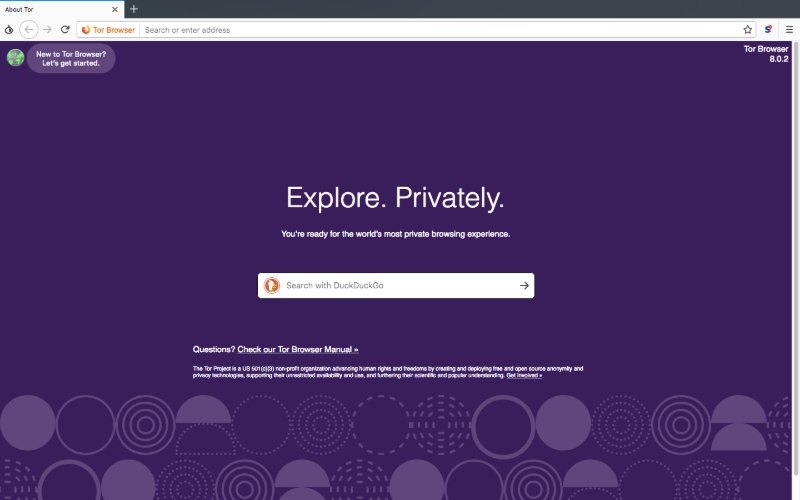 Tor is quite a popular choice among those who regularly use privacy-focused browsers. In fact, Tor has become a synonym for the anti-surveillance movement as it is built on a network of 'hidden' relay servers. This browser can obscure your public IP address by bouncing your connection through a number of distributed nodes.
Tor Browser also blocks trackers by isolating each website you visit so third-party trackers can't follow you. Any cookies or browsing history created while browsing is automatically cleared once you're done.
This means it not only protects your browsing history but also hides your physical location to let you access region-specific content on the internet. For those who seek access to Deep Web or Dark Web, can also do achieve it through Tor. However, it should be done at one's own risk.
Talking about downsides, the Tor browser works slower than Google or Firefox. But if privacy is all that you care about, there is no better Chrome alternative than this one in 2021.
Available for: Windows, macOS, Linux, Android
Why use Tor?
Best privacy-focused browser
Guarantees anonymity via VPN, Multi-layer encryption, blocking trackers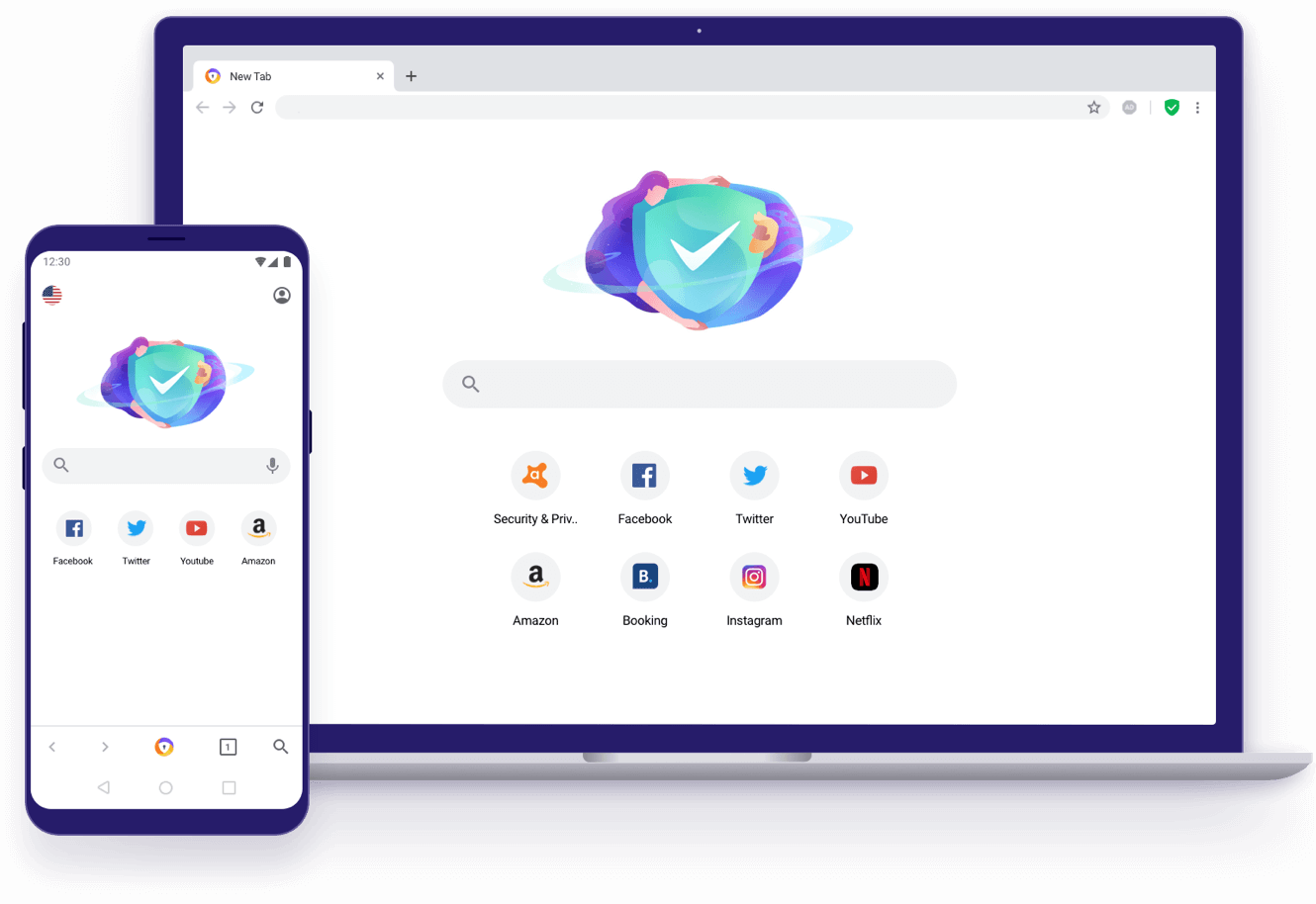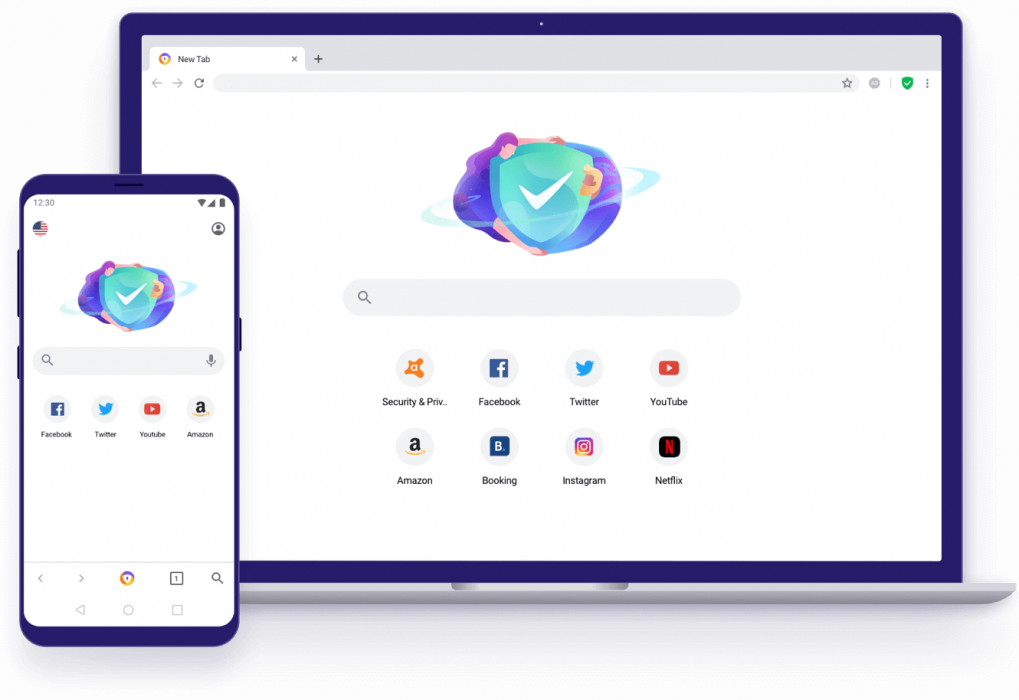 This browser comes from the software security solution firm Avast. It is the best Google Chrome alternative that offers both privacy and speed. Avast Secure Browser can automatically block/hide online ads to drastically improve website load time. Its advanced built-in security lets you browse, shop, and bank safely on any website.
Other benefits include the prevention of user fingerprinting and notification alerts in case of leaked passwords. Apart from security, the browser is feature-packed in terms of usability too. It is fast, fast, automatically transfers your bookmarks, history, and settings from Chrome.
Available for: Windows, macOS, Android
Why use Avast Secure Browser?
Built-in adblocker, Avast internet security extension
Automatically force websites to use encryption
Block malicious websites and downloads
8. Torch Browser – Best Browser For Entertainment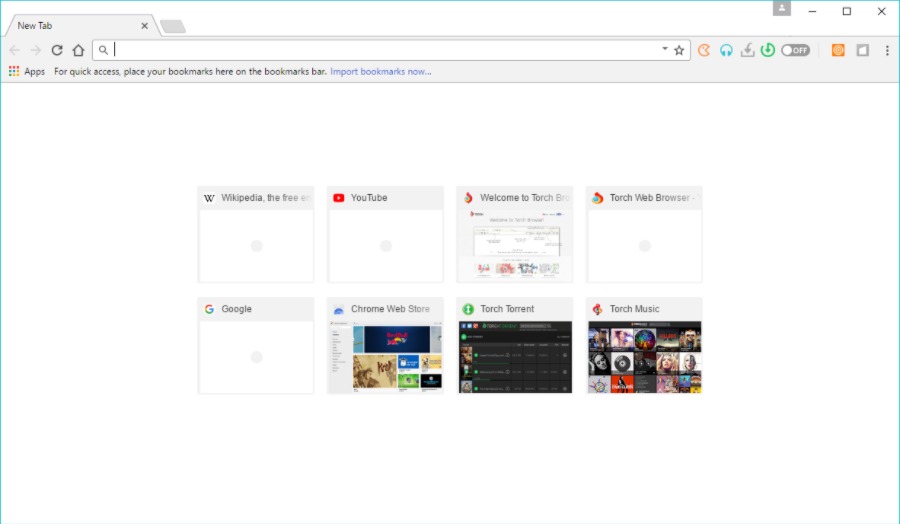 Torch browser is another alternative to Google that comes loaded with multimedia-based features. This browser has a built-in Media Grabber that lets you download audio or video from any site in a single click. So you don't have to download extra software, converters, or extensions.
In fact, you can play videos in the Torch Player even before they have finished downloading. For easy and quick downloading, it has a built-in torrent client, so you can manage torrents straight from the browser.
The browser comes with a music extension called "Torch Music" that lets you play music for free. For further entertainment, it has a gaming extension named "Torch Games," where you can play tons of free games right on the browser.
Overall, I'd say Torch is the best Google Chrome alternative in 2021 if you are someone who likes to download lots of media from the internet.
Available for: Windows only
Why use the Torch Browser?
Multimedia-focused features like built-in media downloader, torrent, audio/video player
Great for entertainment
Inbuilt extensions for Gaming, Music, Social Media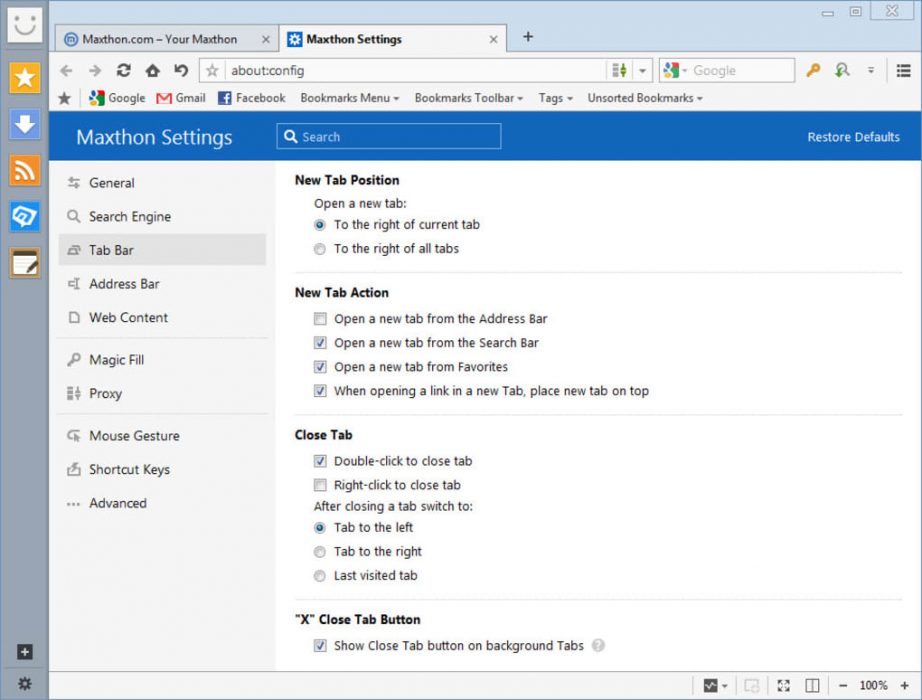 The next Chrome alternative on our list takes a different approach than most of the browsers in 2021. While other browsers strip down their features to provide a speedy and minimalistic experience, Maxthon does the opposite by adding as many helpful features as possible.
Some of these extra and useful features are media downloader, screen-capture tool, Reader mode, etc. Apart from these, you get the usual features to synchronize bookmarks, tabs, options, the address bar, new-tab links, notes sync, and password sync.
However, Maxthon lags behind Chrome and Firefox in important aspects of UI and performance. Also, if privacy is a bigger concern for you than features, I would suggest that you skip this browser. Also check out our detailed guide on best Twitter alternatives that you can use in 2022.
Available for: Windows, iOS, Android
Why use the Maxthon?
Built-in blockchain identity manager-VBox
Ad-blocker, media downloader, reading mode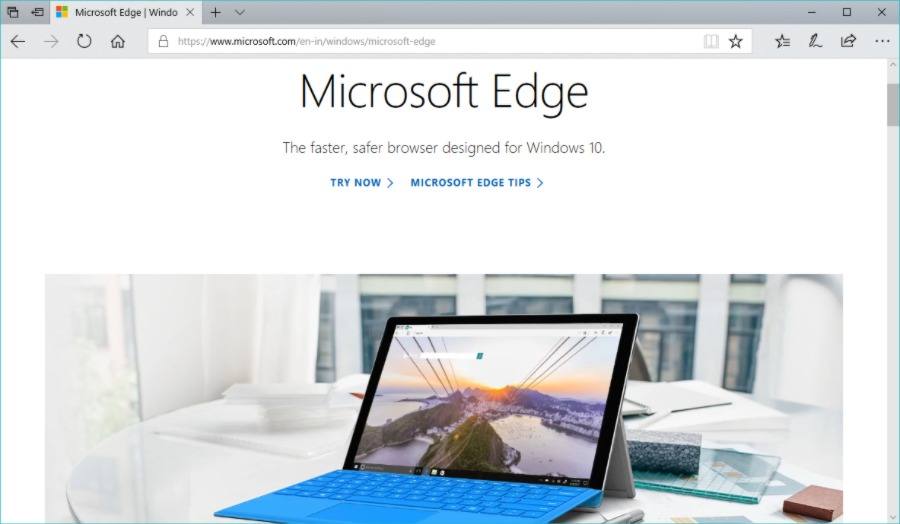 Microsoft has replaced its legacy Edge with a Chromium-based Edge browser that is also a good option from a privacy perspective. If you still haven't tried Microsoft Edge because the image of Internet Explorer is stuck in your mind, I will urge you to think twice. The new Microsoft Edge looks nothing like its predecessor and offers a faster browsing experience than IE.
In fact, this browser comes with unique features that aren't present on Chrome. You can even choose to draw, write, and highlight parts of a web page without installing any extensions or plugins. It also lets you read both PDF files and eBooks natively and comes with a built-in Cortana integration.
For Windows 10 users, their desktop comes with access to Microsoft Edge. Edge has a clean look and is easy to navigate. It taps into Windows Defender to help ensure your computer doesn't become infected, plus it loads webpages quickly. Overall, it deserves to be called one of the best Chrome alternatives in 2021.
Available for: Windows, macOS, Android, iOS
Why use Microsoft Edge?
Only Windows browser to support Netflix in 4K
Reading list for articles
Annotations for web pages and PDFs
11. Epic – Best Feature Packed Privacy-Focused Browser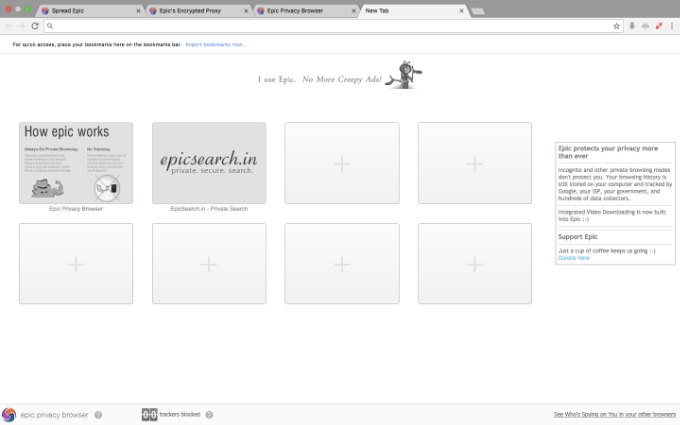 The next alternative to Chrome also focuses on user privacy. Even though Epic browser does not use a specialized onion network like Tor, it can protect your privacy from the common tracking methods. It has built-in protection against tracking, crypto-mining, ultrasound signaling, fingerprinting, and malware.
Another significant feature is its one-click encryption tool that can hide your IP address on activation and encrypt your traffic. It hides your footprints on the web and avoids surveillance.
Epic Browser doesn't save your history, and there is no DNS pre-fetching, third-party cookies, or autofill feature. On closing a browsing session, the browser automatically deletes any database, preference, cookies associated with your account.
Why use Epic?
Always-On Private Browsing mode, Ultrasound Signaling, Free VPN & Proxy
Blocks ads, trackers, cryptocurrency mining scripts, and malware.
One-click encryption tool, built-in video downloader
Available for: Windows, Mac, Android, iOS
Browse safely and anonymously with these Chrome alternatives
This brings us to the end of this list. All the browsers mentioned here are the best alternatives to Chrome in 2021. Be it the terms of speed, privacy, security, or ease of use. I'd recommend users to pick any of the above based on their requirements.
So feel free to try these options, and in case there is some other good browser like Google that deserves a place in this list of best Google Chrome alternatives, feel free to drop suggestions in the comment box below!
Best Chrome Alternatives FAQ
1. What is the best alternative to Google Chrome?
Brave browser is the best alternative to Google Chrome in 2021. Other considerable options for browsers other than Google Chrome are Firefox, Safari, Vivaldi, etc.
2. Why you should not use Google Chrome?
The biggest reasons to not use Google Chrome are privacy concerns and RAM hogging nature. Google tracks all your online activity via Chrome browser and bombards you with ads wherever you go on the internet. Plus it consumes more RAM than other browsers which makes your device sluggish.
3. Is Brave better than Chrome?
Brave is definitely better than Chrome if privacy is your biggest concern.
4. What is the difference between Google and Google Chrome?
The difference between Google and Google Chrome is that Google is a search engine that helps you find stuff on the internet. Whereas Google Chrome is a web browser which is basically an application where the results of your queries or a web page can be displayed.