The Indian mobile network operator, Reliance Jio, has been quite successful so far. It has already conquered the feature phone market with its 4G-enabled JioPhone. Now the company is aiming to expand further into hardware with JioBook which is a low-cost, 4G-supported laptop.
JioBook Specifications
JioBook's firmware was first spotted by XDA, a global developers' community. According to the report, the "larger-screened device" is expected to run a version of Android OS, most likely to be called JioOS. It will come with a bundle of Jio's suite of apps accessible through a Jio 4G LTE connection.
XDA found that the prototype for JioBook is currently using Qualcomm's Snapdragon 665 (sm6125) (which was announced in early 2019). It is an 11nm chipset that features a built-in 4G LTE modem — the Snapdragon X12. So it's pretty clear that JioBook is likely to provide cellular connectivity through Reliance Jio's pan India 4G network.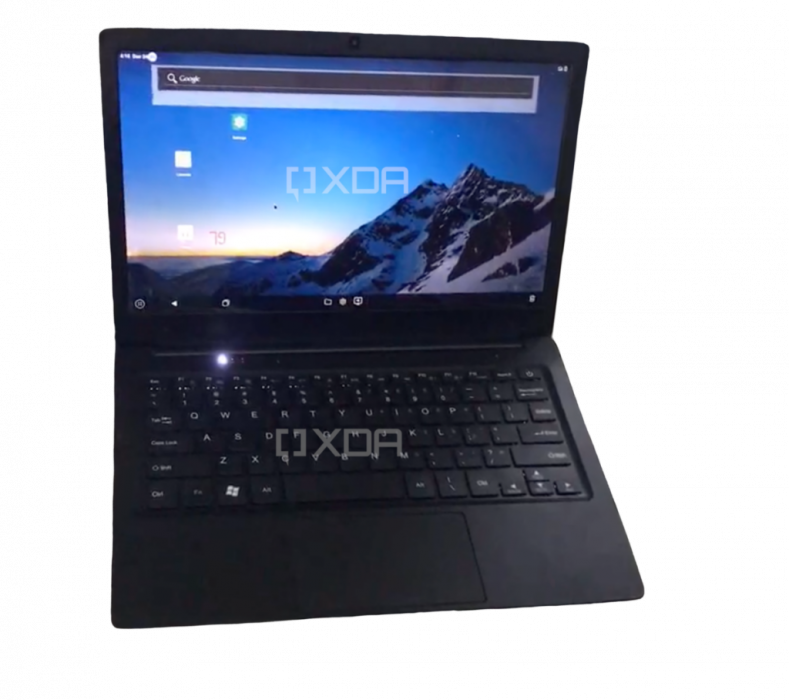 JioBook is expected to feature a 1366×768 resolution display. The test iterations of the JioBook were spotted with 4GB of LPDDR4X RAM and 64GB of eMMC 5.1 storage. The laptop will also have a mini HDMI connector, support for Wi-Fi over 2.4 and 5Ghz frequencies, and Bluetooth.
The laptop's firmware was found to be preloaded with several Jio applications, such as JioStore, JioMeet, JioPages, and Jio's ad services. But the interesting part is there were several pre-installed apps from Microsoft like Microsoft Teams, Edge, and Office. It's hard to say if these apps will be shipped on with the final product.
But we know for sure that Reliance is teaming up with China-based firm Bluebank Communication Technology to develop JioBook. Bluebank has already worked with Reliance Jio in the past to develop various devices, including the JioPhones, which run on KaiOS.
JioBook Release Date
The development work on JioBook began in September 2020 and it will most likely continue for the first six months in 2021. The Reliance Annual General Meeting is going to be held around July 2021 and that's when we are expecting to hear some announcements regarding the release date of JioBook.
According to different reports and speculation, JioBook is expected to release by the end of 2021. But I would suggest taking this information with a pinch of salt and waiting until Reliance decides to provide any official information.
It is also worth pointing out that JioBook may not be the final name of this 4G laptop in India. XDA spotted the "JioBook" branding during the analysis of the PC's firmware; hence there is no guarantee if this name would end up on the box.
Will JioBook Support Windows?
I have already mentioned above that JioBook was found running a fork of Android OS, so it is unlikely to arrive with Windows OS.
We have another reason to expect the laptop to arrive with Android instead of Windows, and that is — Qualcomm and Microsoft support Windows 10 on ARM only for a handful of chipsets, and Snapdragon 665 SoC is not one of them.
In the picture of the prototype that was spotted during the EVT, or Engineering Validation Test, the keyboard has a Windows key, and it appears to be very basic.
Around mid-April, this prototype will enter the PVT or Product Validation Test stage of the product development cycle. At that point, we will get a better idea of the design, which will be closer to the final hardware. And there are chances that the Windows key will most likely be swapped with a key more suitable for the product and software. However, at this point, we don't know what it would be.
JioBook Price
We know that whenever JioBook launches, it will be sold at incredibly low prices. However, we don't know exactly how much that would be. Given Jio's previous record in India as a mobile network operator and feature phone brand, we can expect the JioBook to attract price-conscious consumers looking to purchase PCs at a lower cost.
Another Stepping Stone Towards Digital India
So far, India has been predominantly a mobile phone market, but the year 2020 and coronavirus changed everything. The new trend of work from home and online classes has escalated the demand for notebooks in the last few quarters.
The opportunity to bring larger screen devices into the hands of millions of new Indian customers has the potential to expand Jio's digital services. Along with that, it would also help more people get on board the digital India bandwagon.