South Korean automaker Kia has teased its new electric car EV6. It will be the first dedicated electric vehicle to use Kia's latest EV platform (E-GMP). It's the same Electric-Global Modular Platform (E-GMP) that underpins its cousin Hyundai Ioniq 5.
The automaker will follow a new nomenclature to name its upcoming EVs based on this platform. According to Kia, all new electric cars will have the same prefix 'EV' followed by some number that will indicate the position of that EV in the line-up.
This will help the users to easily understand and identify which of the company's vehicles are electric.
Kia Strategy For Future EVs
Kia plans to launch 11 new electric vehicles by the end of 2026. Most of these will be built on Hyundai's E-GMP platform, and EV6 will be the first model to be underpinned by it.
The automaker said the Kia EV6 is the first of the company's next-generation electric vehicles. It will be developed under a new design philosophy that focuses on going electric.
Senior Vice President and Head of Kia Global Design Center, Mr. Karim Habib, said, "EV6 is the embodiment of both our brand purpose, 'Movement that inspires,' and our new design philosophy. Our aim is to design the physical experience of our brand and to create bold, original and inventive electric vehicles."
More About The New Kia EV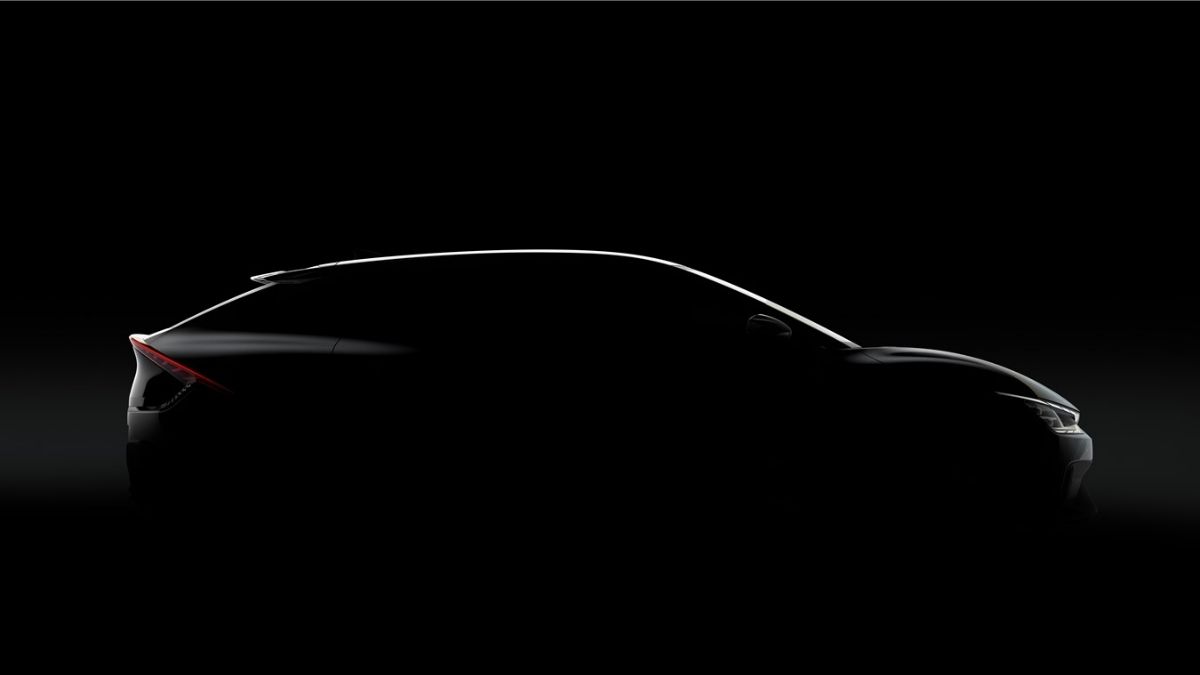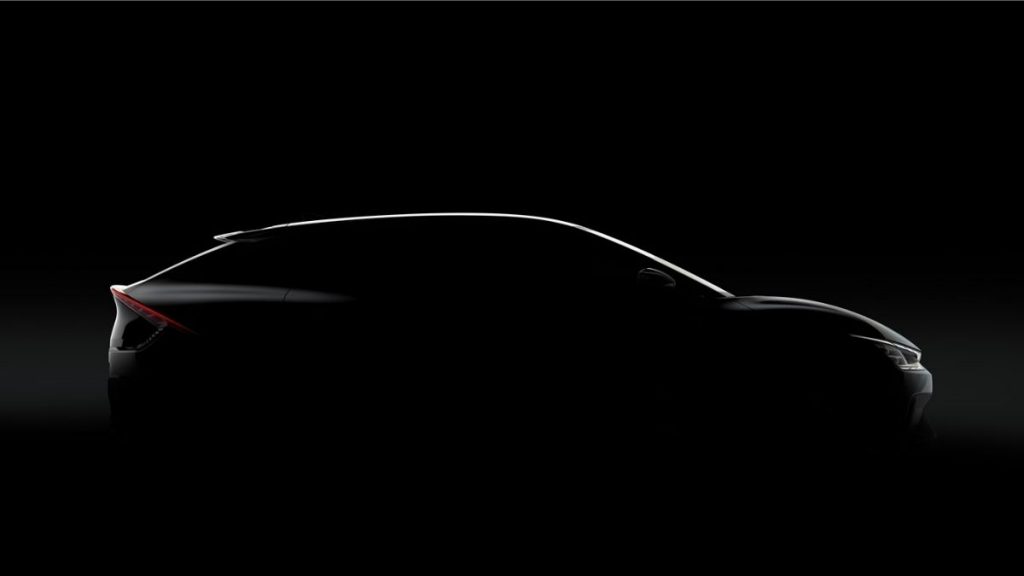 As of now, the automaker has shared only the images of its new electric car, the Kia EV6.
If we believe the sources, EV6 will have similar specs as that of its cousin Ioniq 5.
The electric SUV Hyundai Ioniq 5 will have up to 77.4 kWh battery packs and an electric range of up to 300 miles. In addition, the Ioniq 5 supports multi-charging with the ability to operate at both 800V and 400V without needing any extra cable.
We expect all these features to be available on Kia EV6 as well.
Anyway, if we consider the design of EV6, then it looks quite distinctive from its EV siblings Kia Niro EV and Kia Soul EV.
The teased images show sharp lines and uniquely designed lights. The body style suggests it will be a compact crossover electric SUV.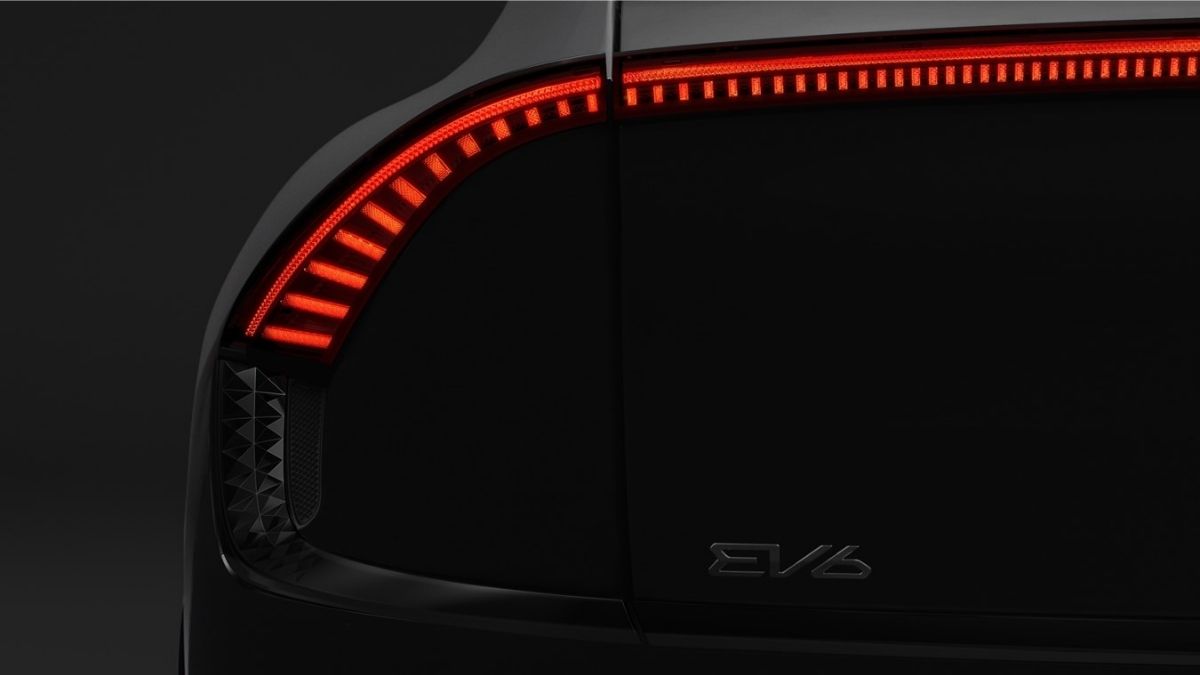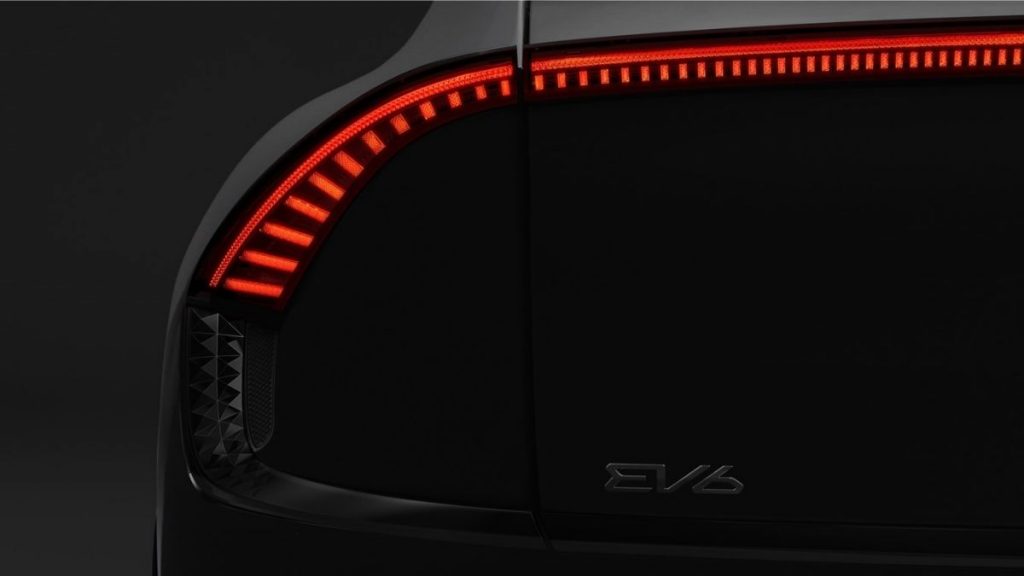 The most eye-catching feature is its taillights, and from the side profile, the taillights resemble a bit of the 2021 Honda Civic. However, as you look at it from behind, it looks like a border carved with small ornaments and simply looks outstanding.
Furthermore, we expect to get more details on the new Kia EV6 by the end of this month.
Price And Launch Date Of The New Kia EV
Speaking of the pricing, it would be somewhere around $40K to $50K. On the other hand, the automaker is yet to announce the launch date for EV6. However, we believe you will see the new EV of Kia on the roads by the end of 2021.