Besides Facebook, Instagram, and Twitter, there are many other social media platforms. Amongst those non-mainstream options is Tumblr, which is a micro-blogging, social media website with its own fanbase. However, recently it has experienced big, unpopular changes in policy. This is making many fans migrate to other apps similar to Tumblr.
For those who don't have any idea about the platform, Tumblr is where you post photos, videos, and text in the form of a short blog. You could also follow other blogs, according to your preferences. Moreover, you could manage your own blog from a user-friendly dashboard.
Yahoo initially owned Tumblr, but in 2017, Verizon Media bought it and eventually introduced stricter policies that saw the ban on NSFW content amongst other things.
Why To Look For A Tumblr Alternative?
As we mentioned earlier, Tumblr has changed considerably over the years since its acquisition by Verizon Media. Among these changes are stricter content moderation and a blanket ban on anything NSFW. For those who want to consume content on various topics of interest without any restriction whatsoever, this is a big reason to let go of Tumblr.
Moreover, since there are innumerable websites on the internet — several of which provide similar content as Tumblr — you might want to give another platform a shot. For that very reason, we have created this guide to help you out on your search for a Tumblr alternative that suits your needs.
What To Look For In A Tumblr Alternative?
Since Tumblr is a platform where you can upload and engage with many different types of posts, the first thing you should look for is variety of content. Another factor that should be important is if the alternative offers a home feed where you get a catalog of posts based around your interests.
Last but not the least, since the ban on NSFW posts was a hugely opposed change in Tumblr, you might want to go for an alternative that allows such content.
So, here are the top 10 Tumblr alternatives where you can share original content and follow blogs related to your interests.
10 Best Tumblr Alternatives For 2022
Reddit
Pinterest
Medium
WordPress
DeviantArt
Blogger
NewGrounds
Ello
Mastodon
Pillowfort
1. Reddit — A worthy Tumblr Alternative In 2022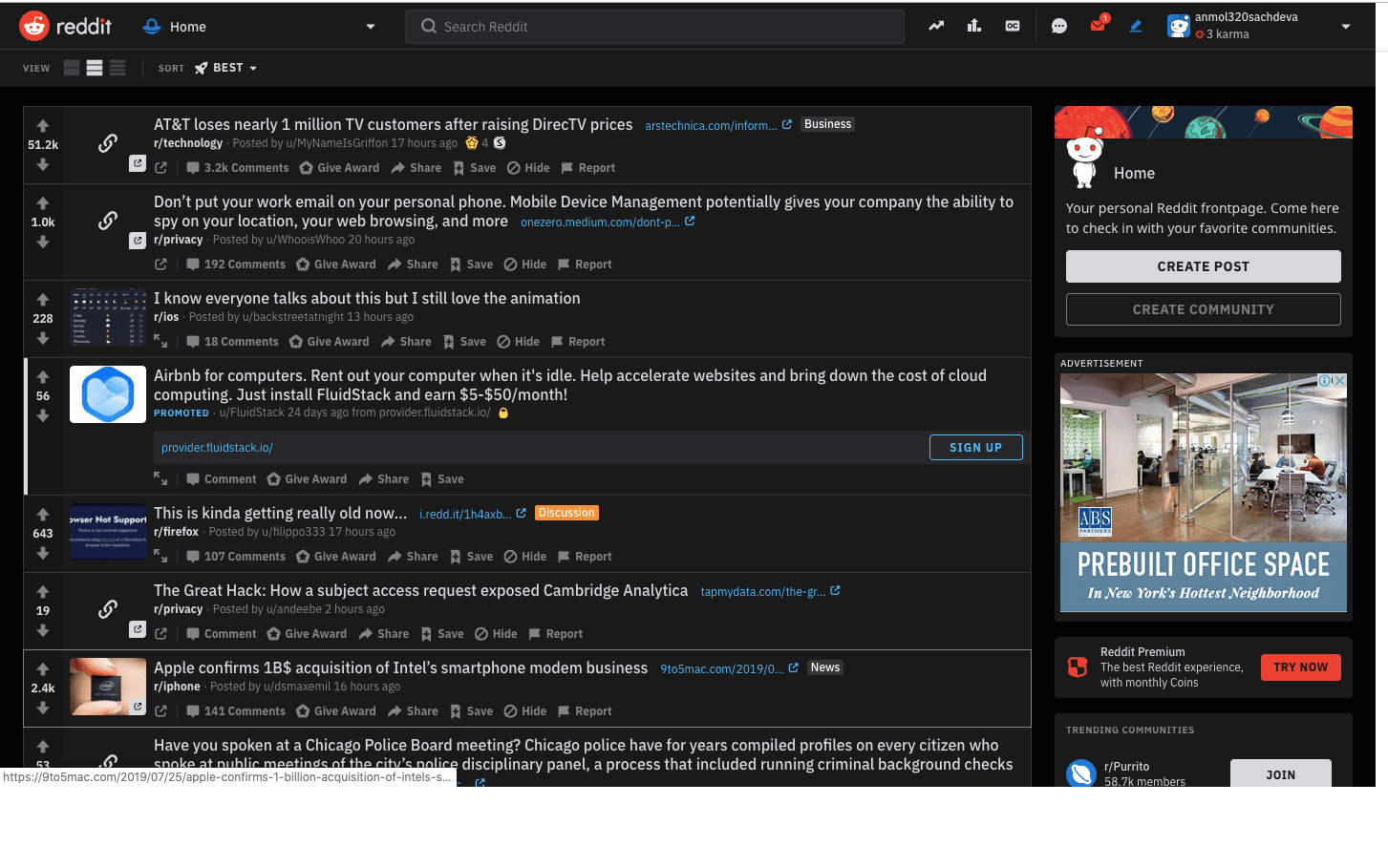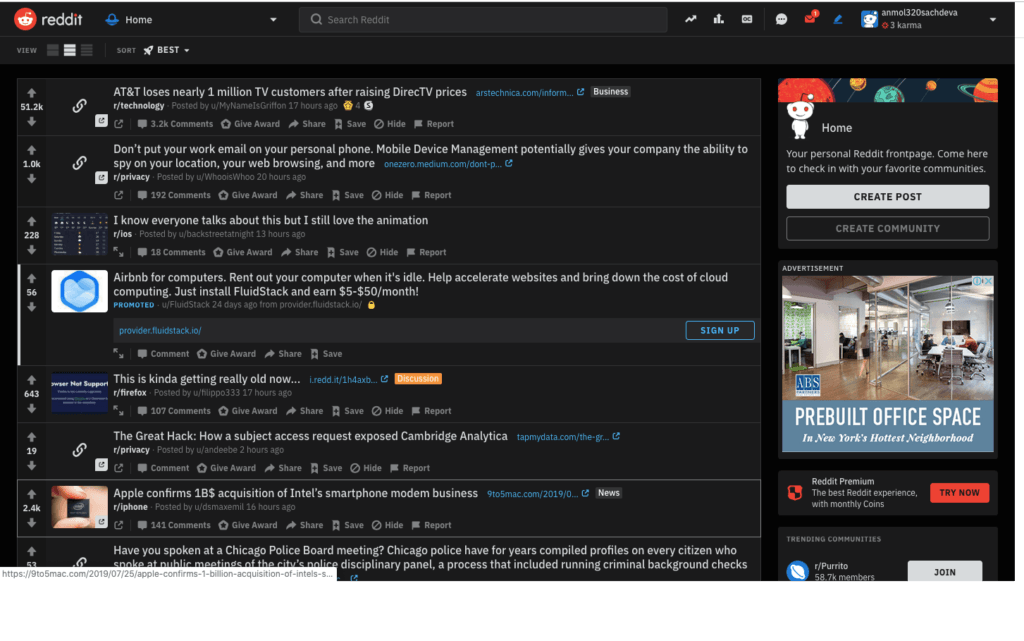 Of course, we cannot leave Reddit out of this list. Reddit is not a blogging website but works more or less in a similar manner. Users can submit their posts in the form of links, text posts, and images in subreddits, and then members upvote or downvote them. These votes give you points called "Karma." It is one of the most popular networks on the internet when it comes to communities.
Reddit is basically a discussion website where members discuss different topics. If you're searching for a Tumblr replacement because of its communities, Reddit will impress you.
Pros:
Very active communities (subreddits) spanning various interests
Allows almost all kind of posts
Many communities for niche interests as well
Often the first place where leaks are posted
Cons:
Almost all popular subreddits have strict moderation policy
New users can't post or comment in certain communities until a certain time requirement is met
2. Pinterest — Tumblr Features with a Social Bookmarking Twist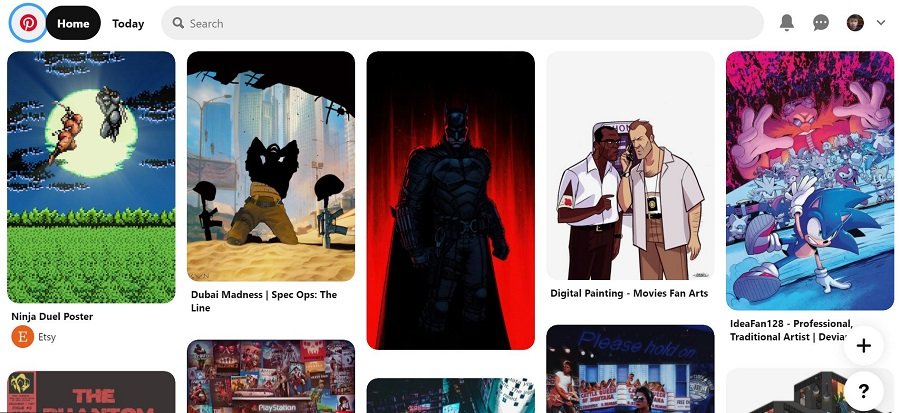 Pinterest is similar to Tumblr in the sense that it focuses on images as well. Being a social bookmarking platform, it allows users to upload pictures, GIFs, and videos alongside a link. This combination is collectively called a "pin."
The users can choose the pins they like and group them into a "board." Grouping images/videos in this way can prove useful for collecting interesting resources for a project or merely for inspiration.
Pros:
Built in a way to help content promotion
"Secret boards" allow you to create a private collection of images/videos
Cons:
No option to download videos
3. Medium — A Content-focused Blogging Website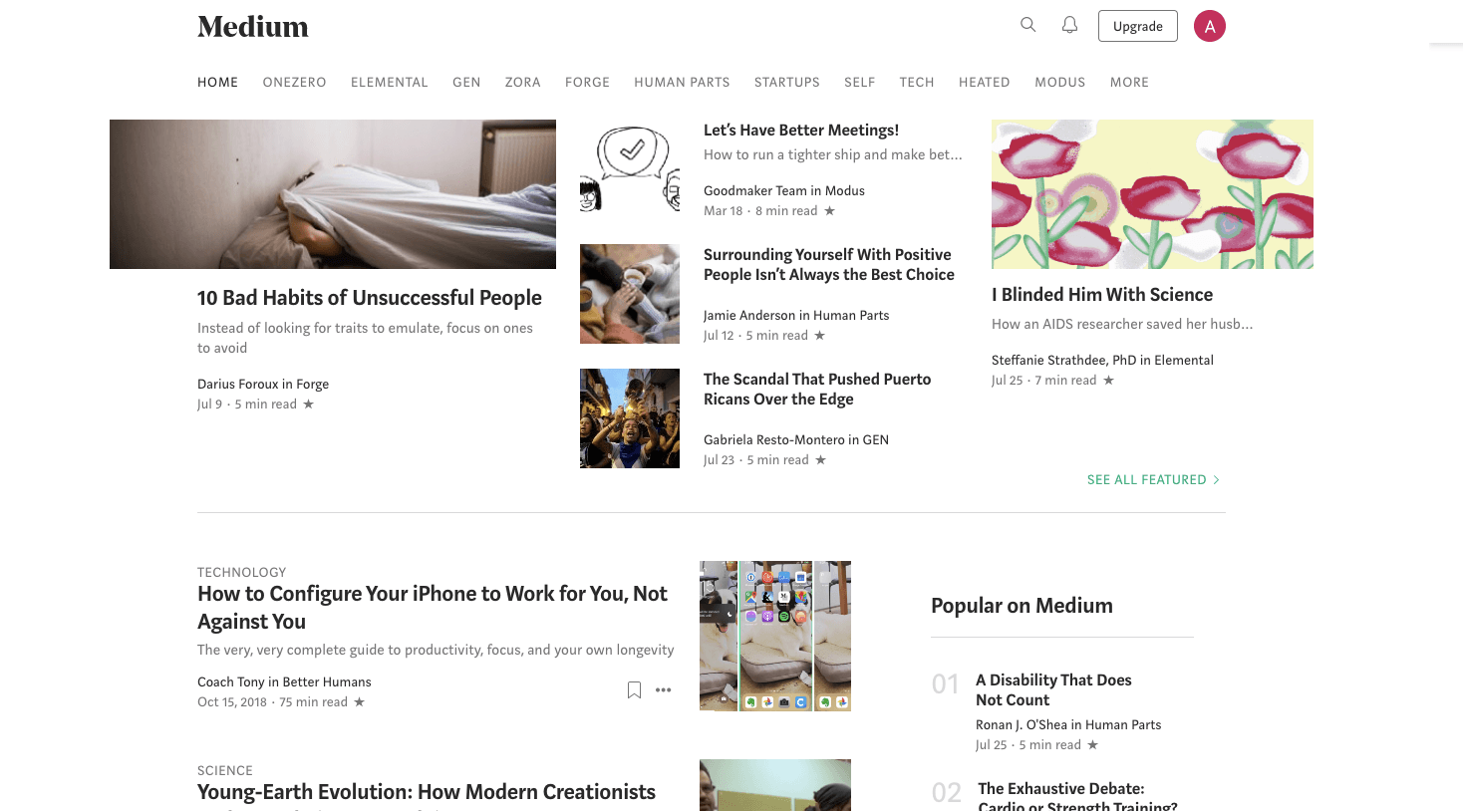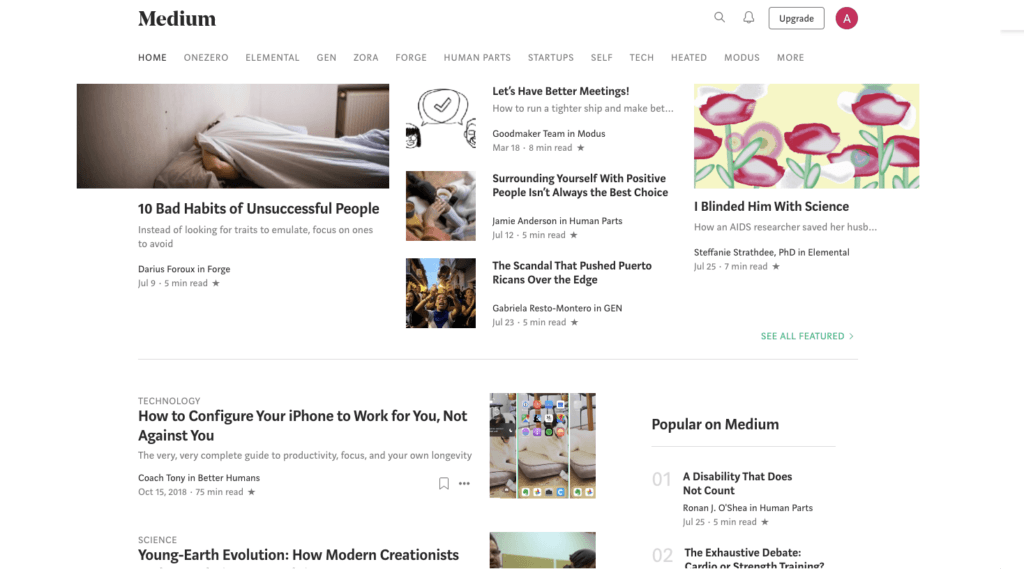 If you have an inclination towards text-based quality content, Medium is the blogging website you must opt for. You can say that it is better than Tumblr when it comes to the quality of content. If you have an existing blog on any website, you can import it using the Import tool of Medium.
Moreover, you can join the Medium Partner Program to earn from your writings and ideas. Medium is not an apt Tumblr replacement as you'll not find it as social as the latter, but nonetheless, it is a great platform for writers, journalists, and content creators.
Pros:
Diverse and rich content
Content monetization
Built-in data analytics
Post scheduling available
Cons:
Limited customization
Newbies might struggle with their posts' low visibility
4. WordPress — A Blogging website like Tumblr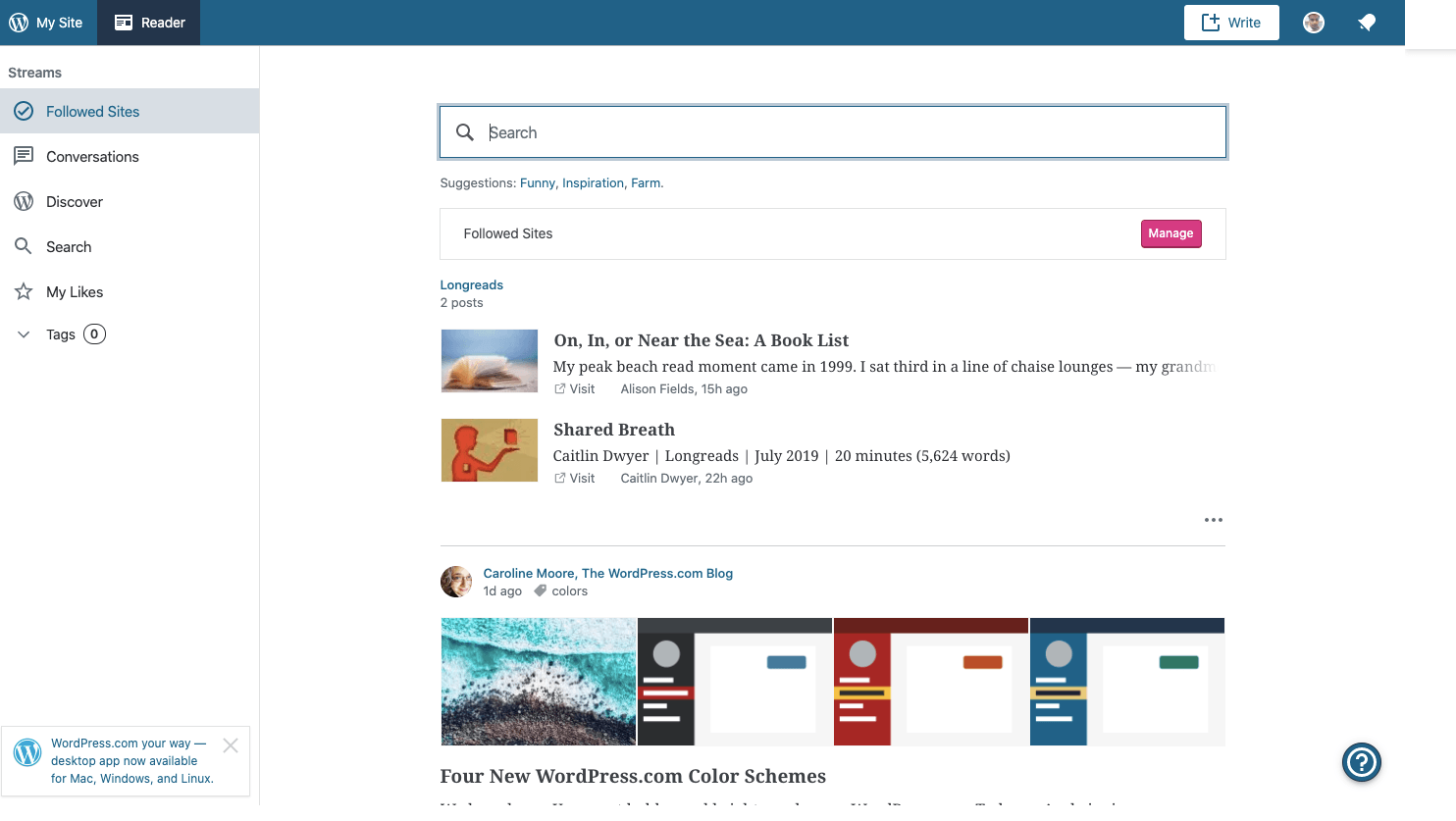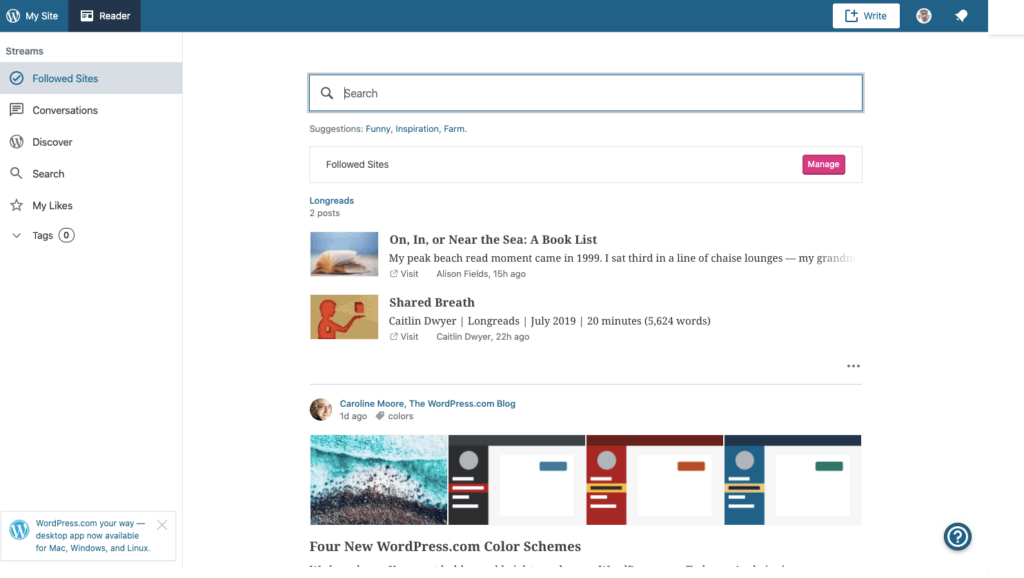 WordPress is a renowned website offering free website hosting services as well as a platform for bloggers to showcase their talent. With a simple user interface and strong administration controls, this Tumblr alternative is the world's most-used blogging platform in the world.
It has a great community with thousands of blogs on multiple topics to connect with like-minded people. The customization options in WordPress are aplenty as you can use plug-ins and themes to extend the customizability of your blog.
Pros:
Reliable and secure website hosting
Supports numerous plugins that expand functionality
Supports many themes
AMP support available
Cons:
High learning curve for beginners to blogging
5. DeviantArt — The hub of digital artists and Tumblr-esque image galore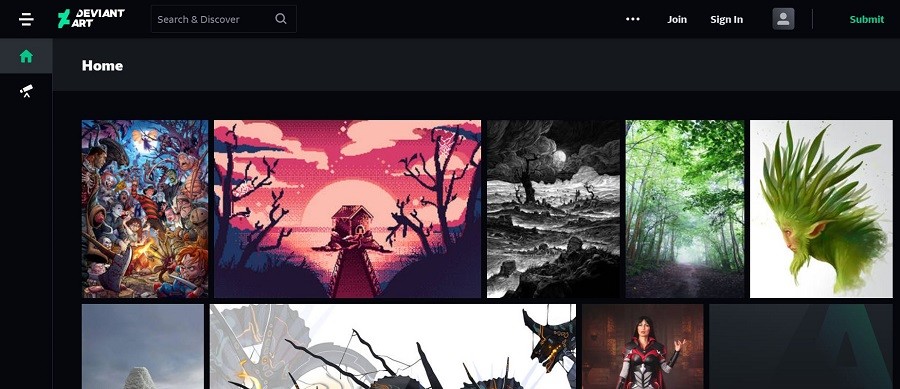 Another website that can act as a Tumblr alternative, to an extent, is DeviantArt. It is an image-heavy platform that showcases the digital art of various users across the globe. The art uploaded on the website encompasses digital artwork, photography, videography, literature, etc.
The posts, called "deviations," belong to a range of categories or "topics" and appear on your home feed. For those who want to create art online for free, it provides "DeviantArt Muro" which is a digital drawing app equipped with an array of tools. Consequently, you can also upload your original work and sell it in the "Shop" section.
Pros:
Popular platform for artists to showcase their art and make money from it.
DeviantArt Muro is a welcome bonus that lets you create art on-the-go.
Cons:
Due to the sheer number of contributers, it might take new users a significant amount of time before they actually get noticed.
6. Blogger — Free Tumblr Alternative owned by Google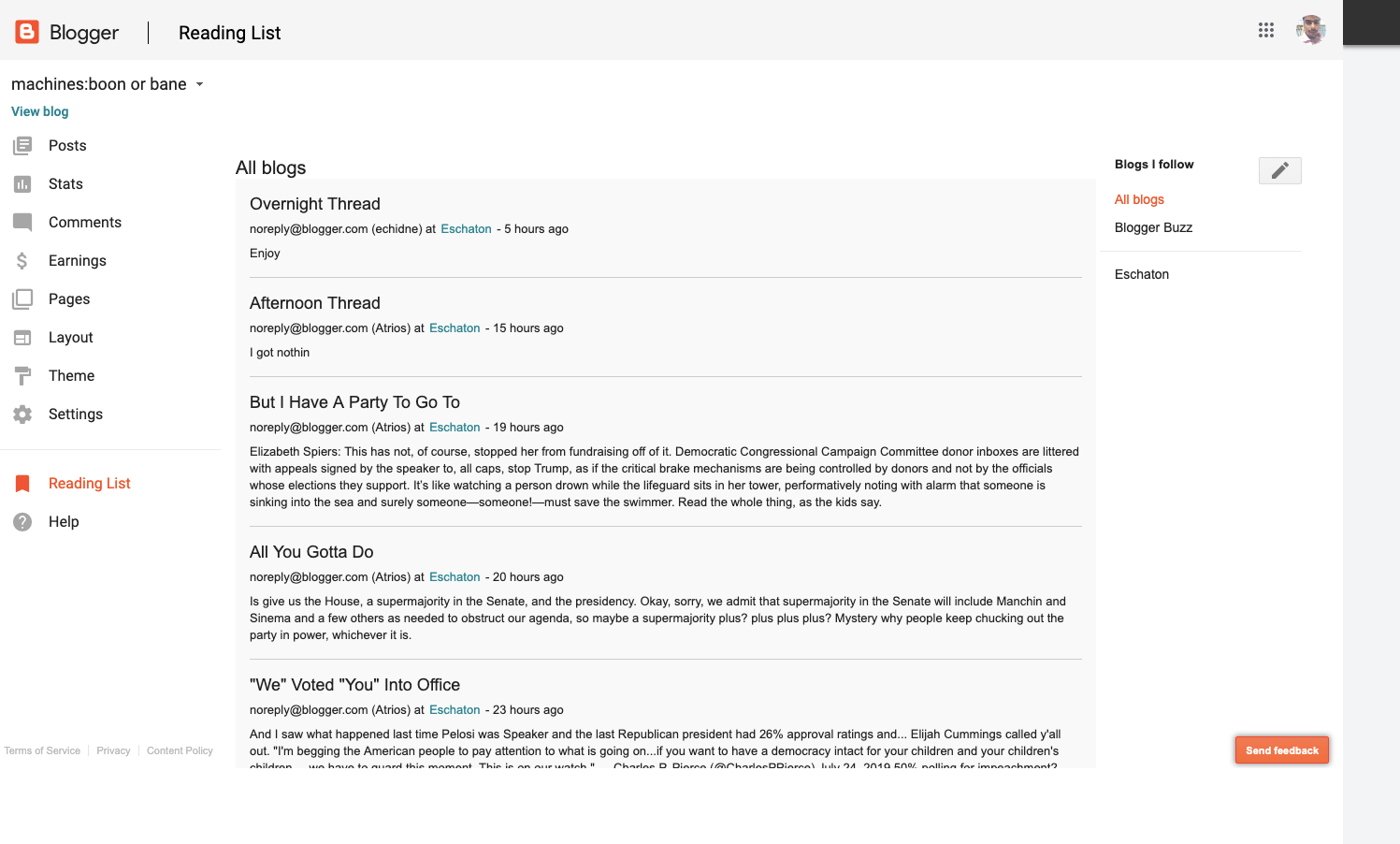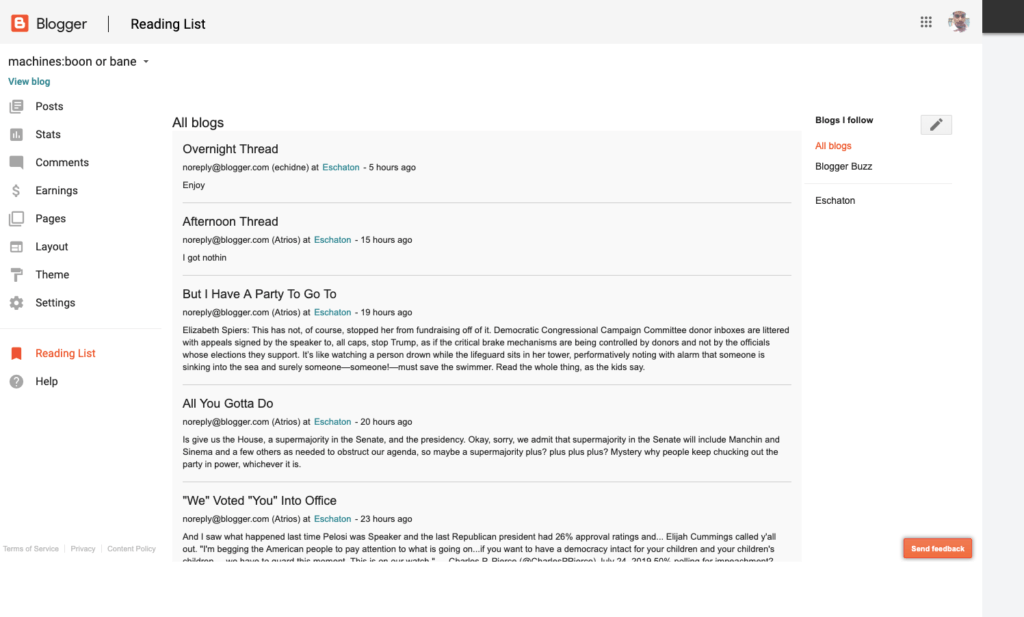 Blogger is a Google-owned full-blown blogging website popular amongst artists and those who like to showcase their art, writing, and other skills. For those who are planning to switch to sites like Tumblr, Blogger is a decent option. Compared to Tumblr, there is a lack of social features, but if you're someone who likes reading diary-like web blogs, Blogger has plenty of them.
Starting your blog on Blogger is a fairly easy process, and even a person with no tech know-how can do it easily. Since it is owned by Google, there are pretty great Google-backed features login with Google account feature, integration with Google AdSense, and posted videos are hosted on Google Video.
Pros:
Website hosting by Google
Seamless integration with Google Ads and Google Analytics
Cons:
Lack of plug-ins
Not enough themes
AMP support not available
High learning curve for beginners to blogging
7. NewGrounds — A Social Media Network for games, memes, and movies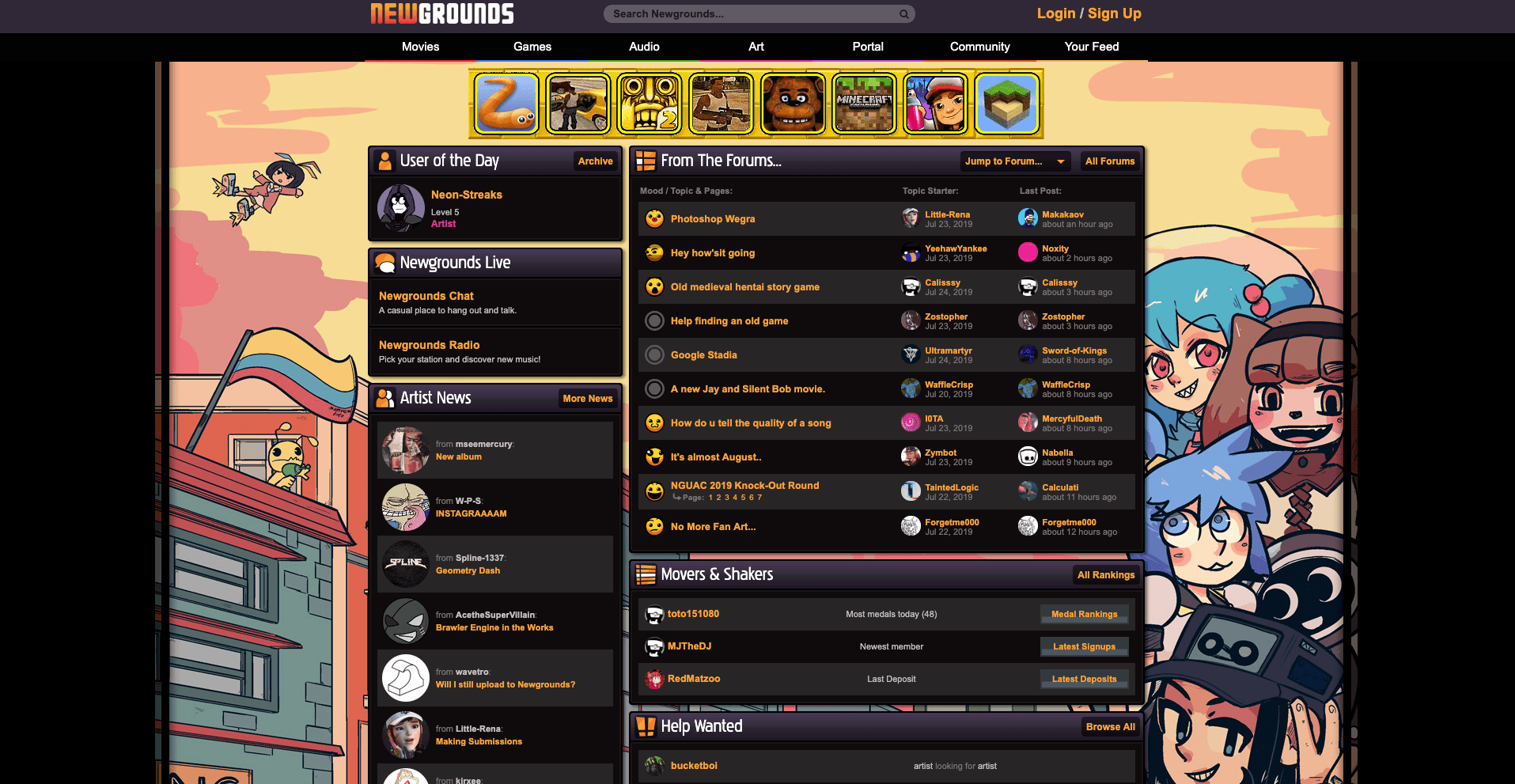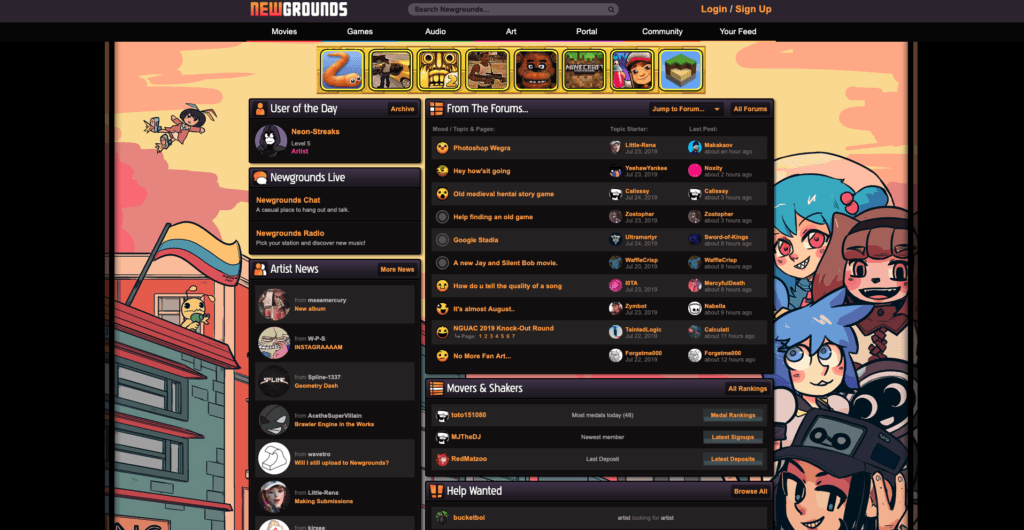 NewGrounds is not a Tumblr alternative per se, but it is a great social media network for gamers, movie buffs, and artists. The reason why NewGrounds is popular amongst those looking for alternatives to Tumblr is the fact that there are no strict rules for adult content on the website. Content has been divided into four main categories — Games, Movies, Art, and Audio. You can join the NewGrounds community to see content from other people who have the same interests as you.
Pros:
Variety of entertainment media available in "Movies," "Games," "Audio," and "Art" tabs.
Almost all kinds of content are allowed
"Community" tab provides a forum for seeking help/suggestions from other users
Cons:
The website's video player might not work at times
Can't upload live-action videos, only animation allowed
8. Ello — A Tumblr Replacement for Creators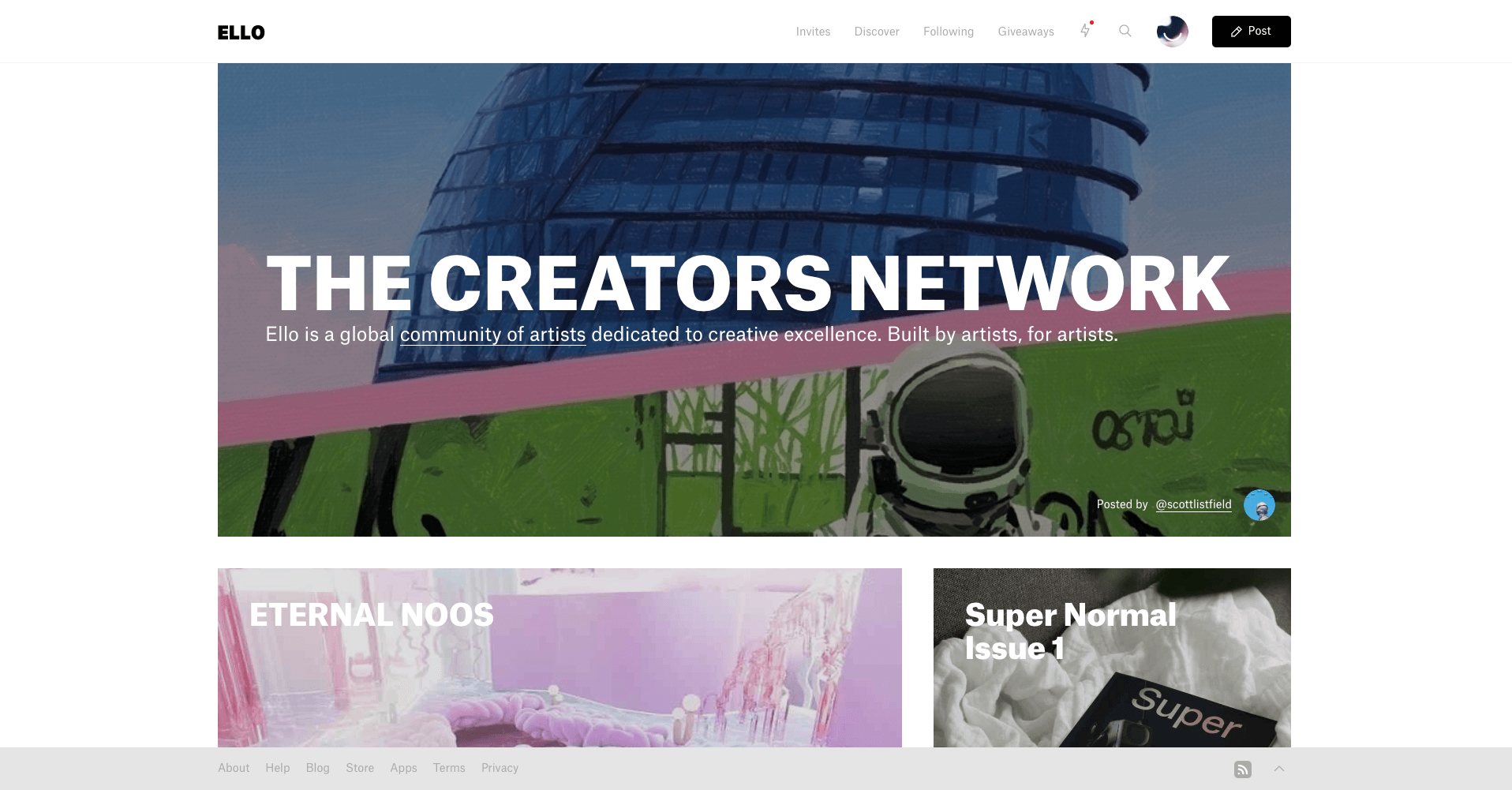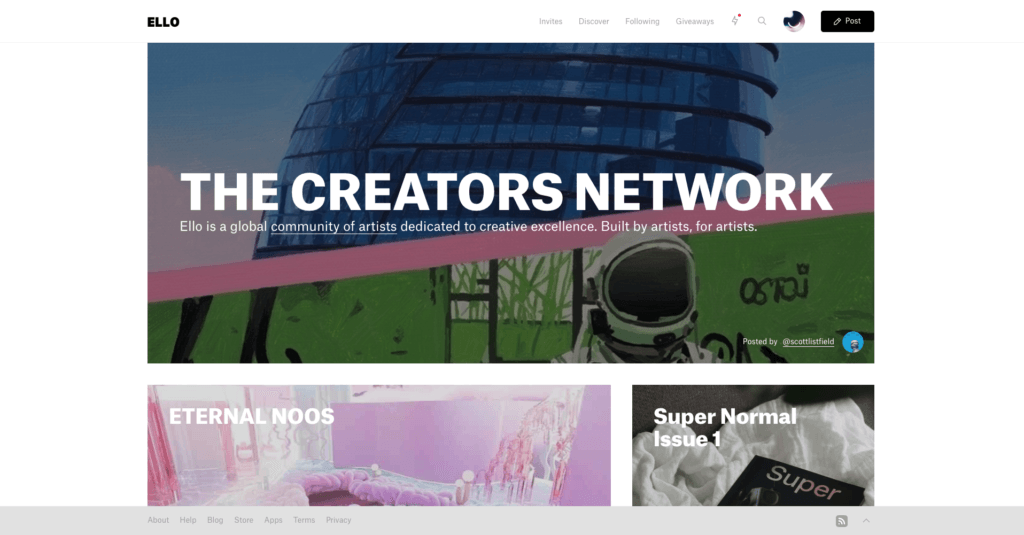 Ello is a platform for creators where you can connect with artists and designers. If you are looking for a Tumblr alternative to join a community of like-minded people, Ello is a platform you must sign up for. Here, you can collaborate with artists and follow your favorite artists on the platform.
Ello has a simple interface and a large community of artists. We cannot say that it is better than Tumblr because Ello does not offer much scope for social networking. Nonetheless, it could be a great alternative owing to its community.
Pros:
Option to sell art
No ads
Virtually zero restrictions on type of content
Cons:
9. Mastodon — Open-source Tumblr Alternative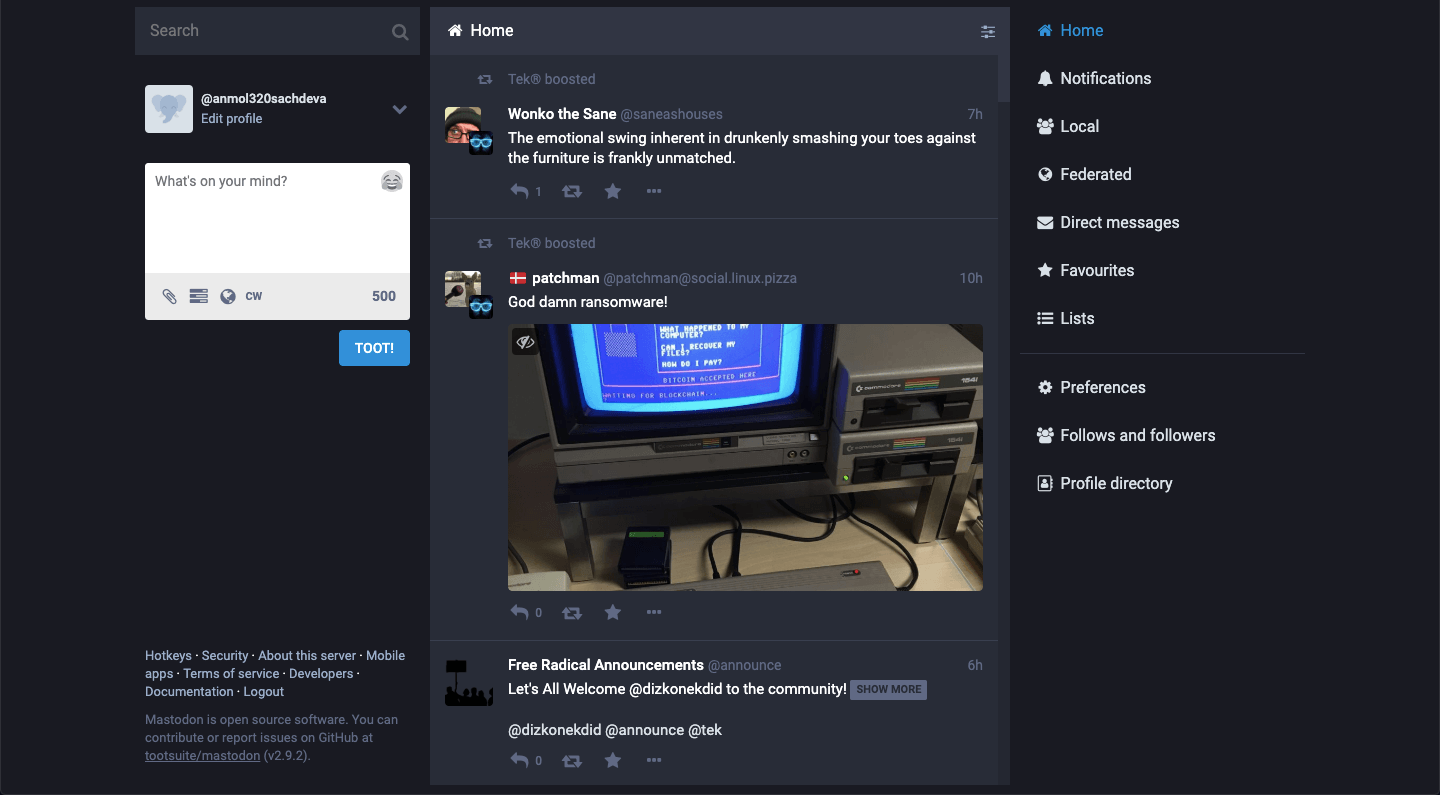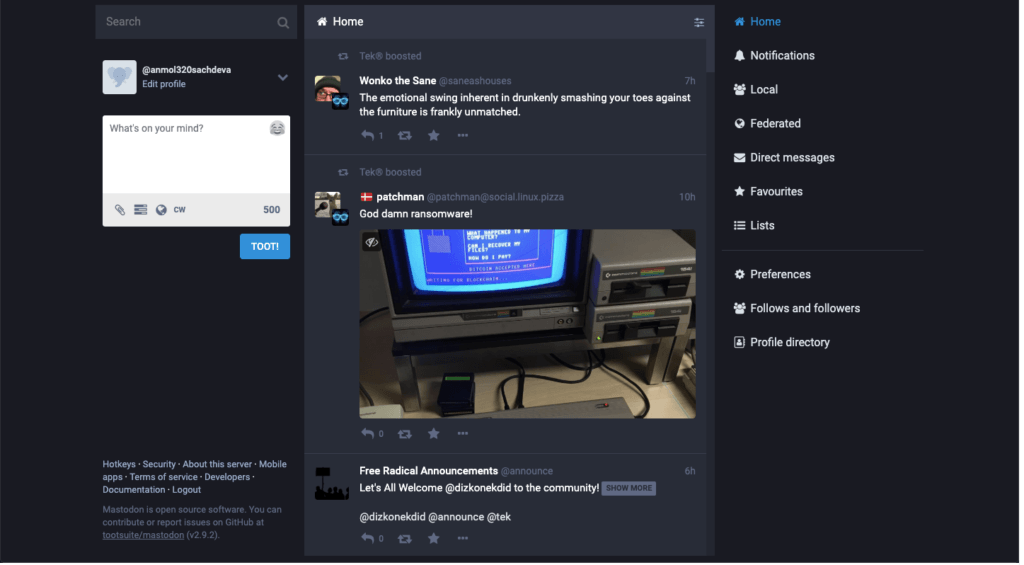 Mastodon is one of the most favorite Tumblr alternatives used by many people. It is a decentralized and open-source microblogging website that has individual servers and filtered timelines. Unlike Tumblr, which has a very competitive community, Mastodon has an amiable community with something for everyone.
The social networking website has a Twitter-like interface and a Tumblr-like community platform. The site has grown ever since Tumblr faced a ban on adult content as more and more people see this as the perfect Tumblr replacement in 2022.
Pros:
Virtually no restrictions on content type
Open-source network allows for better collaboration
Supports keyboard shortcuts
Cons:
Platform could take more time to master
10. Pillowfort — The Perfect Tumblr Replacement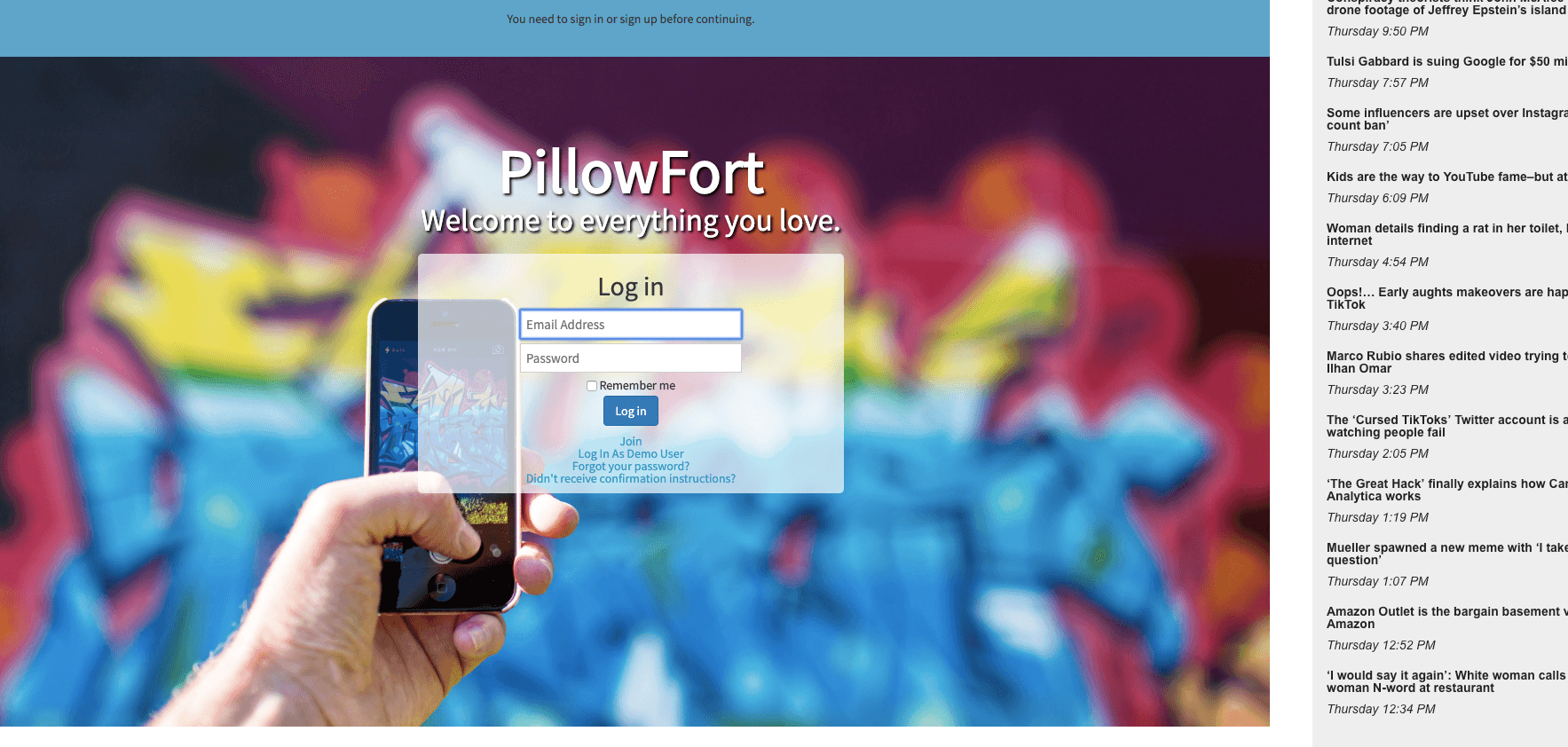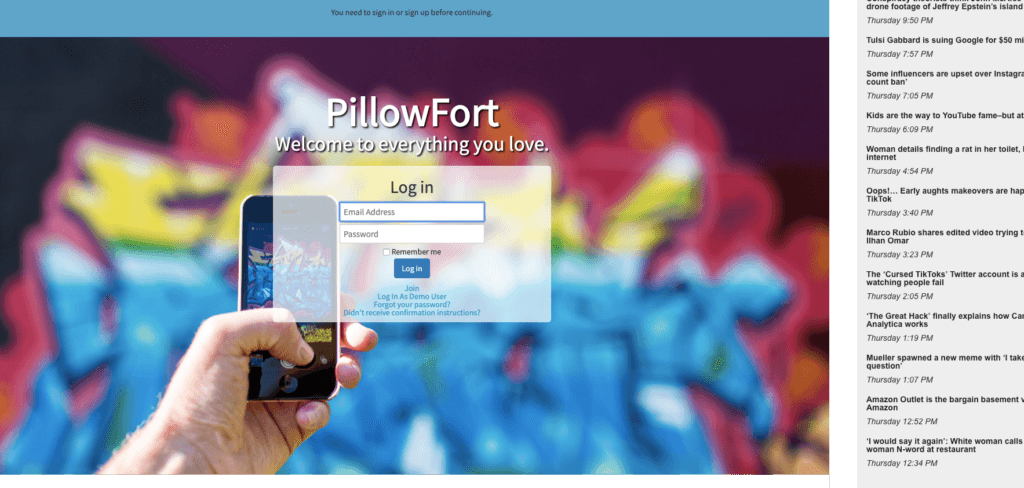 If you're looking for a platform that is very much similar to Tumblr, Pillowfort is your go-to option. The platform has risen to fame after Tumblr removed adult content from its website. To the delight of many, Pillowtalk allows NSFW content, which makes the ultimate Tumblr replacement in 2022 for all those irked by the ban imposed by Tumblr. You can share text posts, photos, GIFs, and illustrations with the people who follow your blog.
However, Pillowfort is a work in progress, and you cannot simply join it by signing up. It is currently in closed beta and can only be joined by an invite link. Some people are also calling Pillowfort the new Tumblr.
Pros:
Home feed similar to Tumblr
Can filter or blacklist posts containing certain keywords
Cons:
Open beta registration requires a one-time $5 fee
Communities are relatively less active
Our Recommendation
There's probably only a few places on the internet that can compete with what Tumblr used to offer in its original form back in the day. And, the best among such places is Reddit. It provides users a variety of content to consume, with little to no restrictions, and allows them to share some of their own content with the community.
Yes, it's true that new users would need to meet certain time-based requirements first, for example, having at least a month-old account. But, once you get past that, you'll have plenty of communities based on your interests to discover and plenty of active users to engage with.
Finally, this list is not exhaustive as there are several other websites out there that are similar to Tumblr in how they work. If you know of other websites that we can include in our list of best Tumblr alternatives, you can mention them in the comments below.
Also, while you are here, why not check out alternatives for other popular platforms such as Facebook, Twitter, Houseparty, and TikTok.
FAQs
1. What killed Tumblr?
After Verizon Media acquired Tumblr, new stricter policies were introduced on the platform that banned a lot of content that was previously allowed. This didn't sit well with the userbase, which lead to Tumblr eventually losing a significant amount of traffic.
2. Do people still use Tumblr?
Despite all the policy changes, people whose content consumption wasn't reasonably impacted probably still use Tumblr.
3. What to use instead of Tumblr?
A platform that matches Tumblr in terms of features and popularity is Reddit. You can find almost all types of content on it and share some of your own posts with its active userbase.