Mozilla just launched a free service called Firefox Monitor to help users find out whether their accounts have been a part of the numerous data breaches that occur every year.
Just enter your email ID on the Firefox Monitor website and get it scanned to find any cases of compromised online accounts.
For extra security, you can sign up for the service to allow it to alert you immediately in case your email ID or password is involved in a data breach in the future.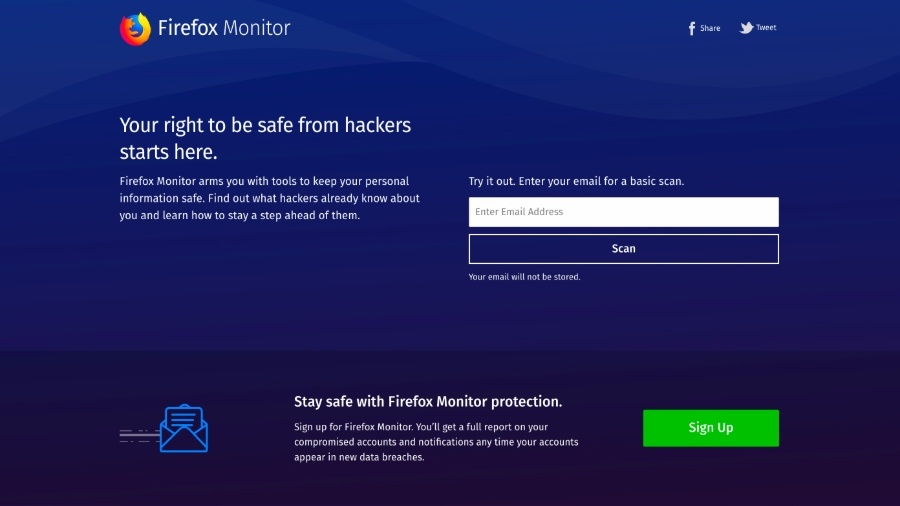 The service is basically an external interface to Troy Hunt's Have I Been Pwned (HIBP) database that allows users to sign up to get notified in case their email addresses are found to be a part of a data breach.
Not to mention, this service is completely safe to use. Mozilla has made sure that the email addresses entered on Firefox Monitor are not shared with third parties or even with its partner HIBP.
To ensure this, Mozilla hashes the user's email ID and sends a few first characters of the hash as a query. HIBP matches these characters with all the entries in its database and replies in a series of hash suffixes of the breached accounts.
Regardless of a data breach, one must always avoid bad password practices. Changing your password periodically, enabling two-factor authentication and using strong and unique passwords while creating an account will always help you keep your data safe.