Better late than never, Google has finally rolled out Android 10. The new Android version features a number of user-friendly changes such as a system-wide dark mode, boosted privacy settings and a lot more.
But if we look at the track record, smartphone brands have never delivered the Android versions right away. Can you recall a time when you received an Android update on the day of its release? I guess not (Not everybody owns a Google Pixel, alright!)
If it's any consolation to you, know that 28% of Android users still use Android Oreo and merely 10% have updated their devices to Android 9 (Pie).
But it's not that bad — The Google Beta program had even more non-Google devices than we saw at the time of Android Pie release. Besides, the Android One program, and the Project Treble initiative from Google that have helped in improving Android update frequency.
There is no denying that the Android update situation has improved over the years, even for Samsung users, but it's still baby steps. Often the device makers are at fault, but that's a topic for another day.
In this article, let's see when exactly you will get Android 10 on your device. We will be continuously updating this article as soon as we see any new official announcements.
Android 10 Smartphone List
So, here is an overall list of Android devices that are either eligible or have received Android Pie.
Eligible
Confirmed
Received
Google Pixel (1, 2, 2XL, 3, 3XL, 3a,
3a XL)
OnePlus (6, 6T)
OnePlus (7, 7 Pro)

Samsung Galaxy (S10, S10+, S10e, S10 5G, S9, S9+)

Samsung Galaxy (Note10, Note10+, Note 9)

Xiaomi (Mi A3, Mi A2)

Xiaomi (Mi 9 SE, Mi 8, Mi 8 Pro, Mi 8 Explorer Edition, Mi Mix 2S, Mi Mix 3, Mi Mix 3 5G)

Redmi (Note 7, Note 7 Pro, K20, K20 Pro)

Nokia (1, 2.1, 2.2, 3.1, 3.2, 4.2, 5.1, 6.1, 7.1, 8.1)

Nokia Plus (1, 3.1, 5.1, 6.1, 7)

Nokia (8 Sirocco, 9 Pureview)

Huawei Mate X
Huawei Nova (5T, 5, 5 Pro, 5i, 4)Huawei (Y9, Y9 Prime, Y6, Y7, Y7 Prime, Y7 Pro)
Huawei Mate 30
Huawei Mate (20, 20 Pro, 20 Lite, 20 X, 20 X 5G, 20 Porsche RS)
Huawei Mate (10, 10 Pro)Huawei Porsche Design (Mate 10, Mate RS)

Huawei (P20, P20 Pro)
Huawei (P30, P30 Pro, P30 Lite)

Honor (20, 20 Pro, View 20)

Essential PH-1
Sony Xperia (XZ2)
Sony Xperia (XZ3)

Asus ROG Phone (1,2)

Asus ZenFone (6z, 6, 5z, 5)

Asus ZenFone 5z

Motorola Moto (G7, G7 Power, G7 Play, G7 Plus)

Motorola Moto (Z4, Z3, Z3 Play)

Motorola One (One, Power, Action)

BlackBerry (KEY2, KEY2 LE)
Realme (X, 5 Pro)
Realme 3 Pro
Android 10 Update List (Smartphone Brand Specific)
Many of the devices mentioned do not have a specific date for issuing Android 10. Hence, we have deduced some of the information by asking ourselves a few questions —
Was the device included in the Google Beta Program?
Does the device run Android One?
Is it a flagship or a recently released?
What is the manufacturer's history with Android update frequency?
1. Google Pixel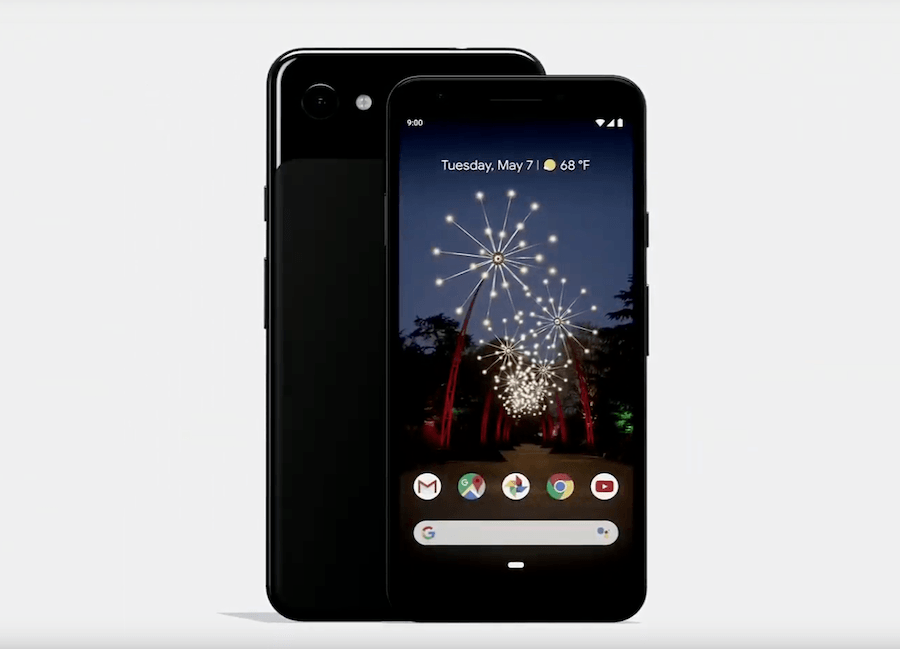 Of course! Google's own line of devices is the first to receive the latest Android 9 Pie update. In fact, the whole Google Pixel family is enjoying the Pie while we're talking about it –
Android 10 on Google Pixel devices –
Google Pixel 3
Google Pixel 3 XL
Google Pixel 2
Google Pixel 2 XL
Google Pixel
Google Pixel X
Google Pixel 3a
Google Pixel 3a XL
It's good to see the first Google Pixel line-up is still receiving new Android updates, even though it's Android update support should have ended a long time ago.
2. Nokia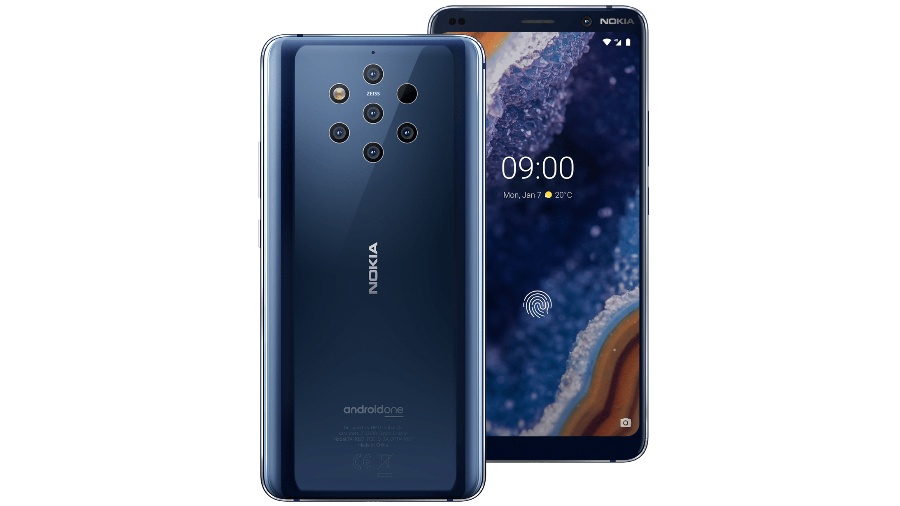 Nokia, which is currently owned by HMD Global, also has devices ready for the Android 10 update. Nokia devices use Android One, which is a stock version of the Android.
The Android One always receives timely updates and Juho Sarvikas, HMD Global CEO is making sure the same trend follows for Android 10 as well.
After being the fastest to upgrade Nokia phones from N to O and O to P, I am super excited to share with you that the Q(ueue) for Nokia phones is moving fast as we get ready to welcome Android 10 on Nokia smartphones – roll out starts in Q4, 2019! #Nokiamobile #android10 pic.twitter.com/qXM4ZXAPBo

— Juho Sarvikas (@sarvikas) August 22, 2019
In a tweet, Sarvikas said the rollout on Nokia devices will start in Q4, 2019 and will continue till Q2, 2020.
Android 10 on Nokia devices –
Q4 2019
Nokia 7.1
Nokia 8.1
Nokia 9 Pureview
Q1 2020
Nokia 6.1
Nokia 6.1 Plus
Nokia 7 Plus
Nokia 2.2
Nokia 3.1 Plus
Nokia 3.2
Nokia 4.2
Nokia 1 Plus
Nokia 5.1 Plus
Nokia 8 Sirocco
Q2 2020
Nokia 2.1
Nokia 3.1
Nokia 5.1
Nokia 1
3. OnePlus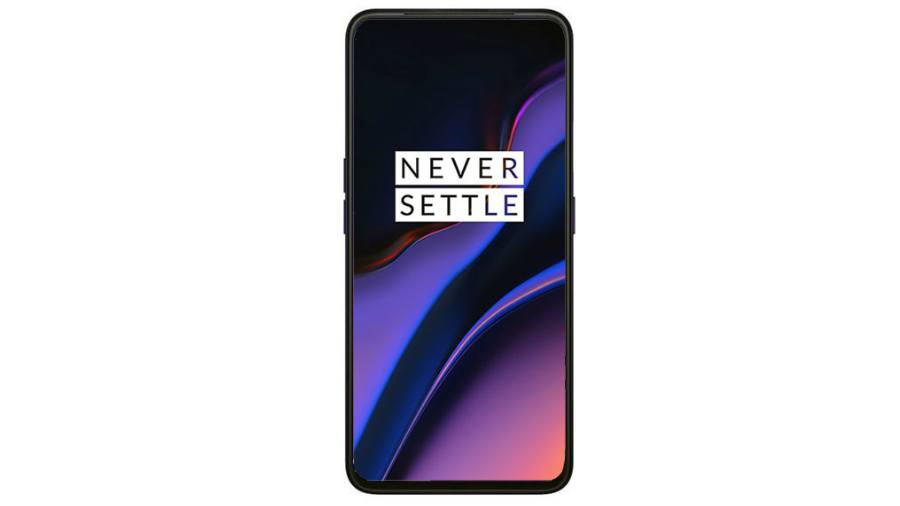 OnePlus is a company that prides itself on speed, performance, and quick Android updates. And with Android 10, the company is walking the talk.
OnePlus has rolled out Android 10 Beta versions for it's latest flagships – OnePlus 7 and 7 Pro
OnePlus devices currently run on Oxygen OS which is a forked version of Android OS available on the Android Open Source Project (AOSP).
Android 10 on OnePlus devices –
OnePlus 7 Pro (Beta)
OnePlus 7 (Beta)
OnePlus 6T
OnePlus 6
Last year, the company was generous enough to send out updates to all their devices. Right now, it is difficult to comment on whether OnePlus 3, 3T, 5, 5T will receive the Android 10 update.
4. Xiaomi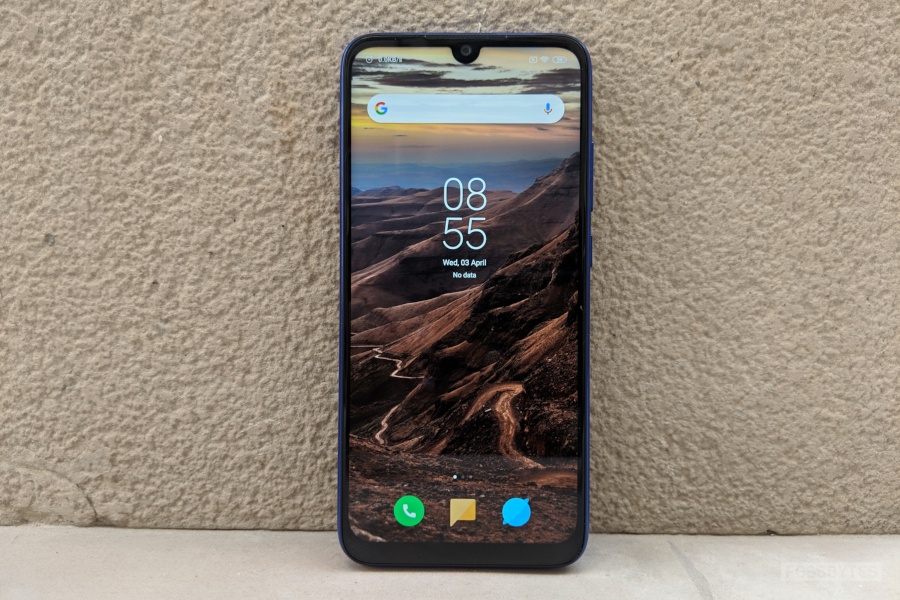 Xiaomi has recently released a number of new and powerful smartphones in the market. The Chinese smartphone maker has had a successful 2018 in terms of smartphone sales.
So, it goes without saying that the company will make sure to deliver the latest Android 10 updates on its smartphones, to keep its customers happy.
Back in June, a Xiaomi product manager released a roadmap for Xiaomi devices that will be issued Andoird 10.
Android 10 on Xiaomi devices –
Q4 2019
Xiaomi Mi 9
Xiaomi Mi 9 SE
Xiaomi Mi 8
Xiaomi Mi 8 Pro
Xiaomi Mi 8 Explorer Edition
Xiaomi Mi Mix 2S
Xiaomi Mi Mix 3
Xiaomi Mi Mix 3 5G
Redmi K20
Q1 2020
The Xiaomi Android One series (Mi A3 and Mi A2) is also likely to get the Android 10 update. Didn't find your device, look at our in-depth list of Xiaomi and Redmi devices getting MIUI 11 in 2019.
5. Samsung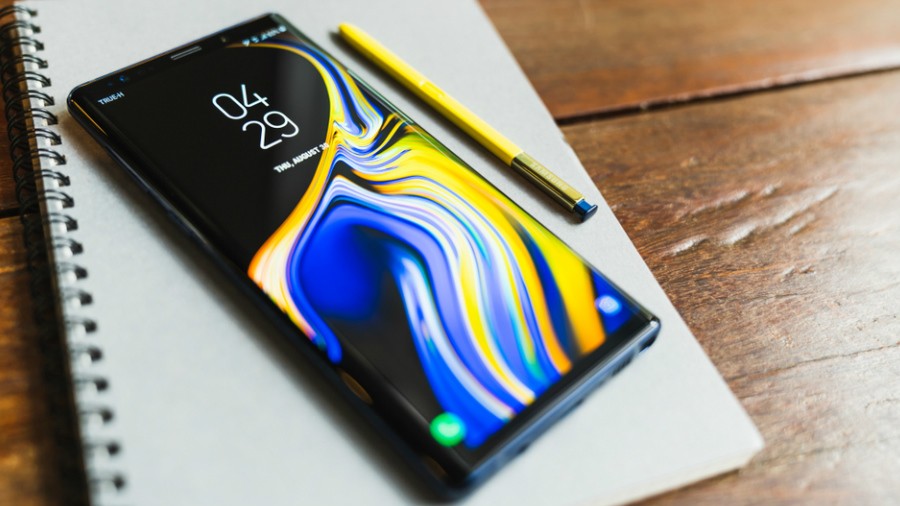 The Korean smartphone maker recently launched their Samsung Galaxy S10. The new phone received positive reviews due to its strong hardware and well-built design.
Samsung will release an Android 10 update on their phones to keep them ahead of the competition. As of now, there is no official confirmation on the list of Samsung devices getting Android 10, however here are the eligible ones –
Android 10 on Samsung devices –
Galaxy S10
Galaxy S10E
Galaxy S9 and S9+
Galaxy S8 and S8+
Galaxy Note 9
Galaxy Note 10
All new flagships from Samsung deserve to be on the Android 10 smartphone list.
6. Huawei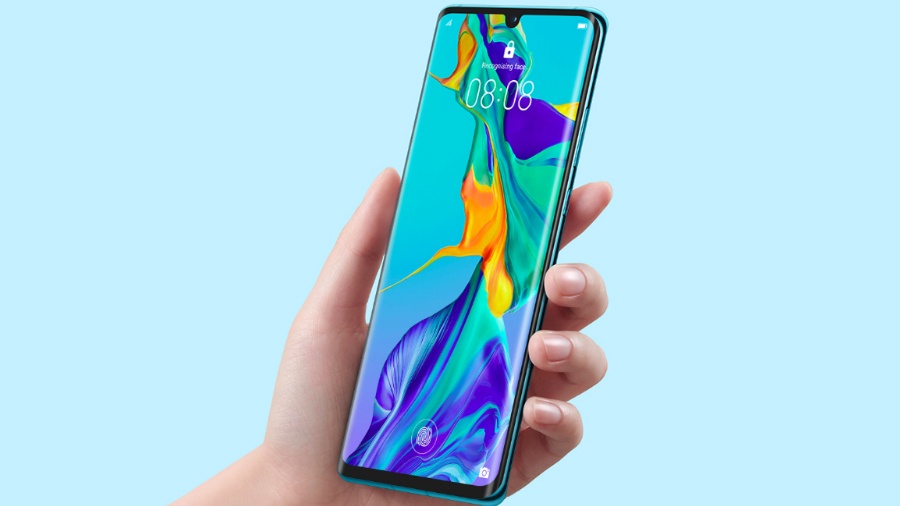 The Chinese phone maker recently took the number two spot from Apple as the world's second-largest smartphone maker. Huawei Mate 20 Pro was one of the best smartphones to launch in 2018.
The company's latest Huawei P30 has also received critical acclaim within the tech community. So it makes sense that Huawei will keep these devices updated for a long time.
Huawei and Honor devices run a forked version of Android known as EMIUI. In September, Huawei released a roadmap for EMUI 10 aka Android 10 for a bunch of their phones.
Android 10 on Huawei devices –
September 19th
November
December
Huawei Mate 20/Pro/RS/X
Honor 20/Pro
Honor View 20
March 2020
Huawei P30 Lite
Huawei P20 Series
Huawei Mate 10 Series
Q2 2020
The whole year has been nothing but trouble for Huawei. Since the US blacklisted the Chinese tech company, many US-based tech giants are keeping their distance.
One of them is Google. In May, the Android owner decided to cut off ties with Huawei. However, under the current extension granted to Huawei by the US Government, the company has been allowed to keep its existing devices updated with Android.
The future of Huawei with Android is unclear. Recently, Huawei announced an Android alternative Harmony OS. Let's see where this boat leads the company.
7. Motorola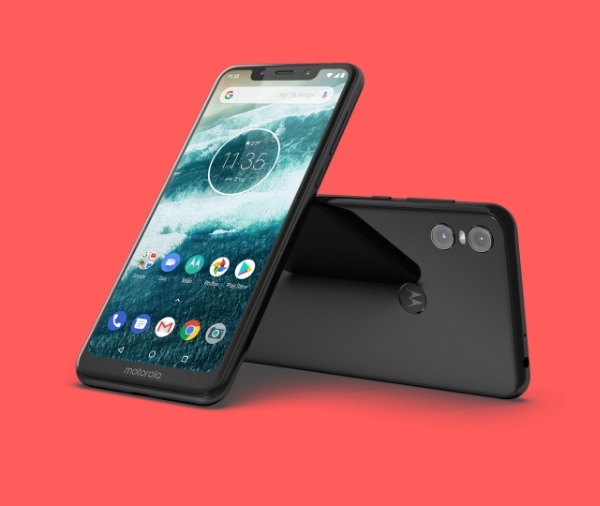 Currently owned by Lenovo, Motorola has a number of flagship phones in its catalog. The current Motorola phones are running on the Android Pie.
These phones are bound to receive a new Android update as soon as it launches. As of now, there is no official confirmation on the list of Motorola devices getting Android 10, however here are the eligible ones –
Android 10 on Motorola devices –
Moto Z3, and Z3 Play
Moto Z4
Moto G7, G7 Play, G7 Plus, G7 Power
Moto One
Moto One Power
Motorola One Action
8. Lenovo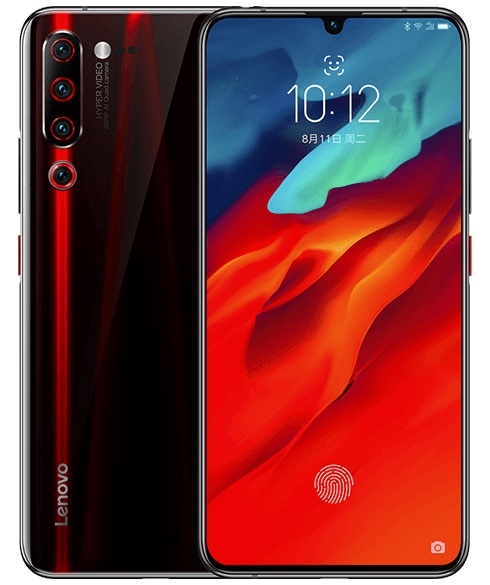 Lenovo phones might not be making the right noise in the market right now, but they are quite popular among fans. The latest from Lenovo, the Z6 Pro, boasts some really great specs for the price tag.
As of now, there is no official confirmation on the list of Lenovo devices getting Android 10, however here are the eligible ones –
Android 10 on Lenovo devices –
K6 Enjoy
S5 Pro GT
Lenovo Z5 Pro GT
Z5s
Z5
9. LG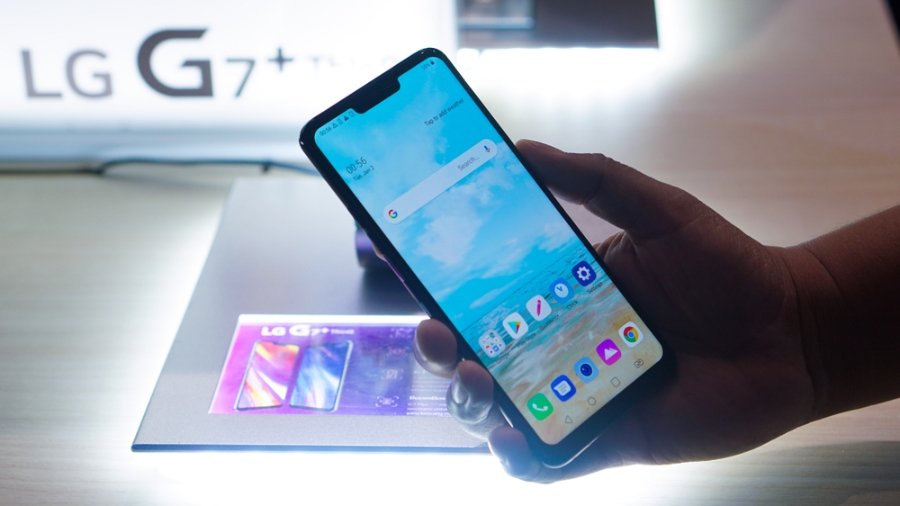 LG has been keeping its progress behind the scenes and continuously churning out products one by one. The latest device from the company LG G7 ThinQ is the perfect mid-range flagship. This, along with other smartphones on LG's roster, is likely to receive an Android Q update.
As of now, there is no official confirmation on the list of LG devices getting Android 10, however here are the eligible ones –
Android 10 on LG devices –
V40 Thin Q
G7 Thin Q
V35 Thin Q
10. Lone Rangers to receive Android 10 update
There are several budget phones which will also receive an Android 10 update. It is in these smartphones that the adaptability of Android 10 will be truly tested.
These phones range from entry-level basic Android one phones to high-end flagships. Thus, these devices need to be on the Android 10 smartphone list.
Essential Phone PH-1 (Received)
Sony XZ2 and XZ3
BlackBerry KEY2 and KEY2 LE
Realme 3, 3 Pro and Realme X
Vivo X27, Nex S, Nex A
OPPO Reno
We will keep updating this list as soon as new launches take place. So make sure to stay tuned with Fossbytes to get everything latest from Android 10.