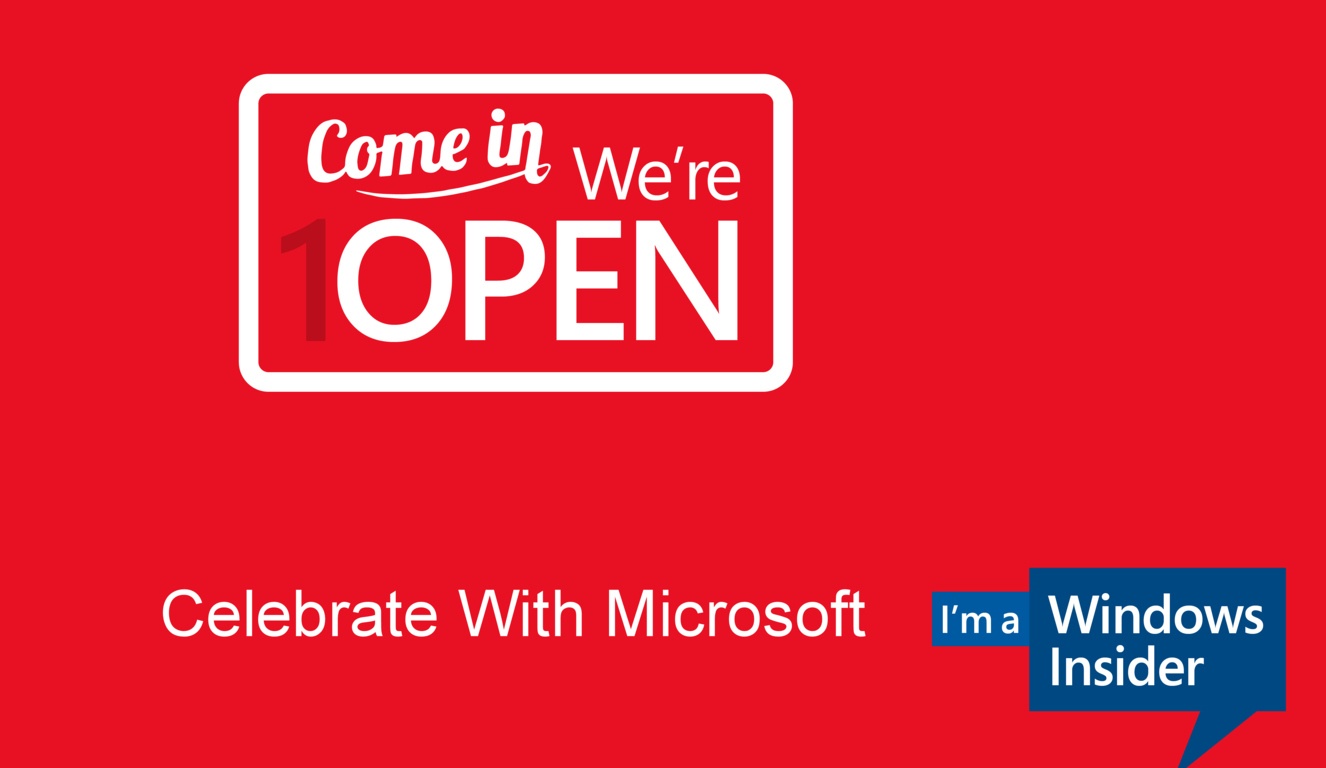 Microsoft is going to launch its next-generation operating system, Windows 10, on July 29. Surprisingly, Redmond is still giving the final touches to the OS with new previews every alternate week. For the first time, it is allowing most of the people to download its flagship operating system for free. Microsoft hopes that this giveaway will boost sales of other homegrown products. So, Microsoft is trying its best to convince the people to download the new OS, and achieve its goal of 1 billion devices running Windows 10 by the end of June 2018.
I
n a news that celebrates fans testing new Windows 10 iteration patiently, Microsoft has announced special Windows 10 celebration events for them. Microsoft has promised to hold special events in 13 cities around the world. In every Windows release, the Insider Testers play a vital role. This time, more than 5 million Windows Insiders are testing Windows 10 builds.
These Windows 10 Celebration events will be held in New York City, New Delhi, Sydney, Singapore, Dubai, Nairobi, Berlin, Johannesburg, Madrid, London, Sao Paolo, Tokyo, and Beijing.
Yusuf Mehdi, head of Microsoft's marketing efforts says that they want to "really focus on fans of Windows." Previously, he oversaw the responsibility of Xbox promotion and it seems that he's taking some inspiration from the same and applying it to Windows 10 launch. For previous launches, Microsoft held a glitzy event in a single city. This time, fans from all around the world, will be able to attend the launch event and meet the Windows team members.
Apart from the Windows 10 celebration, Microsoft is kicking off its TV ad campaign from July 20. The company is bringing news features like digital assistant Cortana and Microsoft Edge browser for doing things to make the OS more efficient. The company is also donating a total of $10 million in cash investments with 10 global and 100 local non-profit organizations.
Also read: How To Install Windows 10 on Your Phone
https://youtu.be/1yksa_z8jU8
When Windows 10 will be launched on July 29, the Insider Testers will be the first one to get Windows 10 and others will have to wait a bit.
Comment below if you have any doubts regarding Windows 10. Subscribe to fossBytes newsletter for free updates.
[newsletter_signup_form id=1]