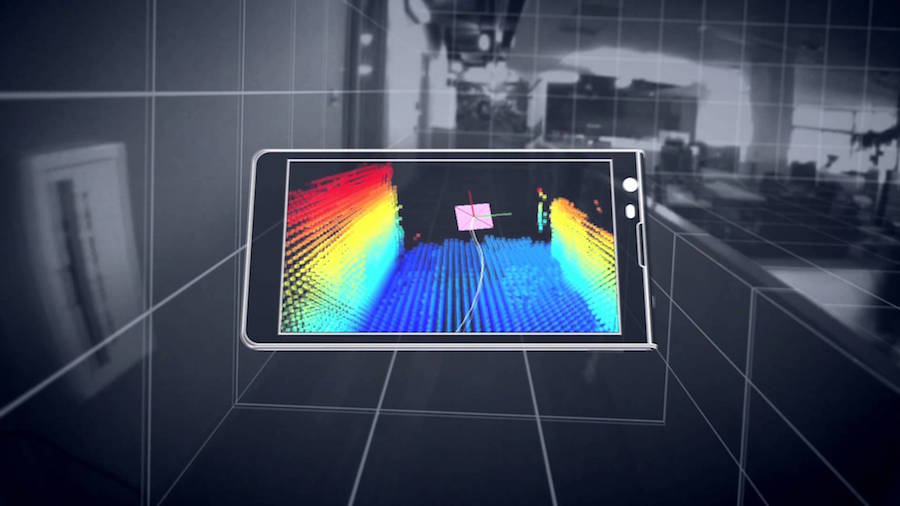 Short Bytes: The first commercial device based on Tango project by Google is launched as Lenovo Phab 2 Pro. Tango enables a device to have depth sensing and 3D mapping capabilities. The device priced at $499 is available for sale along with various Tango-enabled apps.
I
t's time to get over
Google Pixel
and make way for a new Google tech that has higher level of awesomeness than the Pixel. As
expected
Lenovo Phab 2 Pro is all set to the heat up the environment. It's the world's first commercial phone based on the Tango project – a technology which enables devices to sense what's around them.
Tango has been in development for the last two years, baked in the kitchen of Google's ATAP division and then shifted to work as a part of Google's Daydream VR platform. Google announced a Daydream headset at its hardware event a few days ago.
Phab 2 isn't the first such smartphone. Demo devices like The Yellowstone tablet and the Peanut phone have also been brought to reality. NASA even sent two peanut phones to the international space station for testing.
With the Tango-enabled Lenovo phone, you can get closer to the AR (Augmented Reality). Well, you did got the taste of AR with Pokemon GO. The game which came and went off the Play store charts in a matter of a few months. But what's fascinating about the Tango is that it enables a device to sense the depth of its surroundings in 3D. This enables the device to detect the distance, size, and surfaces in its surroundings.
In the case of Pokemon GO, it doesn't create a 3D map. Now, with Tango out in the wild, we might have a better Pokemon GO.
This data can power various apps and games for Tango-enabled devices. For instance, the Measure app allows you to know the dimensions of things around you. So, you can use it at a furniture store to know whether you're going for the correct-sized dining table or not.
There is WayfairView which allows you to see how a sofa would look in your living room. An app called Lowe's helps you with the interior designing part and the list goes on.
Tango project is maturing and it will definitely complement Google Daydream. The director of engineering for Tango, Johnny Lee said that they are doing a lot of work to enable inside out tracking in VR. He thinks of a possible crossover between Tango and VR in future. Lee considers smartphones more convenient for Tango and it can be considered as essential as GPS. It didn't matter much when it wasn't there but we can't think of  mobile device without GPS.
The 6.4-inch Lenovo Phab 2 Pro is available in the market with a price tag of $499. It runs on the Snapdragon 652 chipset and has 4 gigs of Ram along with 64 gigs of storage space. around 35 Tango-enabled apps are available on the Play Store.
A project Tango video:
If you have something to add, tell us in the comments below.
Also Read: How To Check If Your Smartphone Is VR Compatible?