To deliver what's best for the Android users, Google keeps making attempts to keep Android developers on the right track. It's not hidden that app developers can be pretty lazy when it comes to updating their app as per Google Play Store guidelines.
One year ago, Google strictly asked app developers to update their apps to API 26 or higher before August 2018. They even added notification warning for apps targeting older Android versions — this happened if the app hadn't been updated for a version newer than Android 4.1 Jellybean.
Now, a new commit on Android Open Source Project (AOSP), discovered by XDA Developers, showcases that Android Q will have a similar kind of "shame" notification when users try out an app targeting Android Lollipop or lower.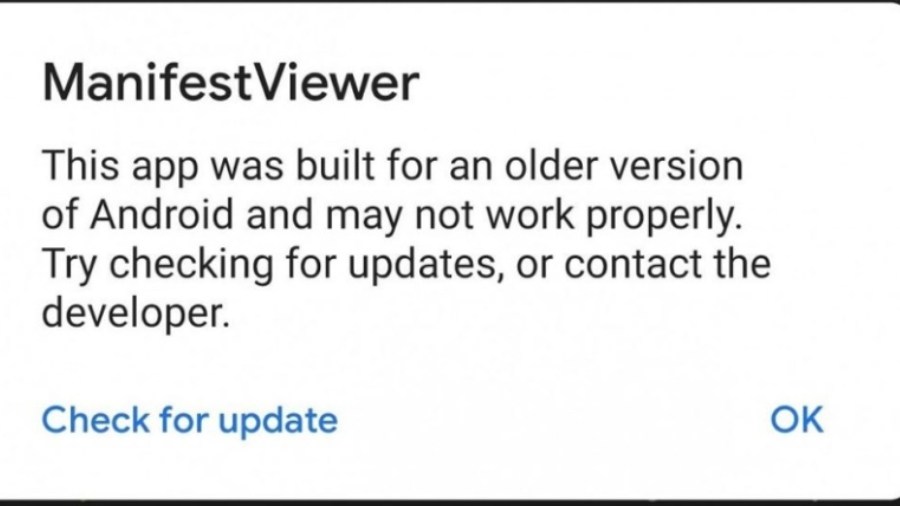 The move seems a pretty wise decision from Google since they wouldn't want to forcefully remove any app which is used by many Android users. Thus, apparently, this is just a warning that an Android user can ignore or check for the update.
And it's not like developers have anything to lose. Updating app to the latest version API brings loads of opportunity for the new app — for example, the new Android Pie, where an app can use and integrate new Android 9.0 features like the Adaptive battery, App slices, App actions, UI changes, and much more.
Android Q is scheduled for next year so developers have a lot of time to target Android Oreo or Android Pie (API 26 or higher). In the meantime, people who lost their bets on Android Pie names can check out some pretty amazing Android Q name predictions as well.